Building a Scalable and Profitable Amazon Business - Recording
October 29, 2020
50

min read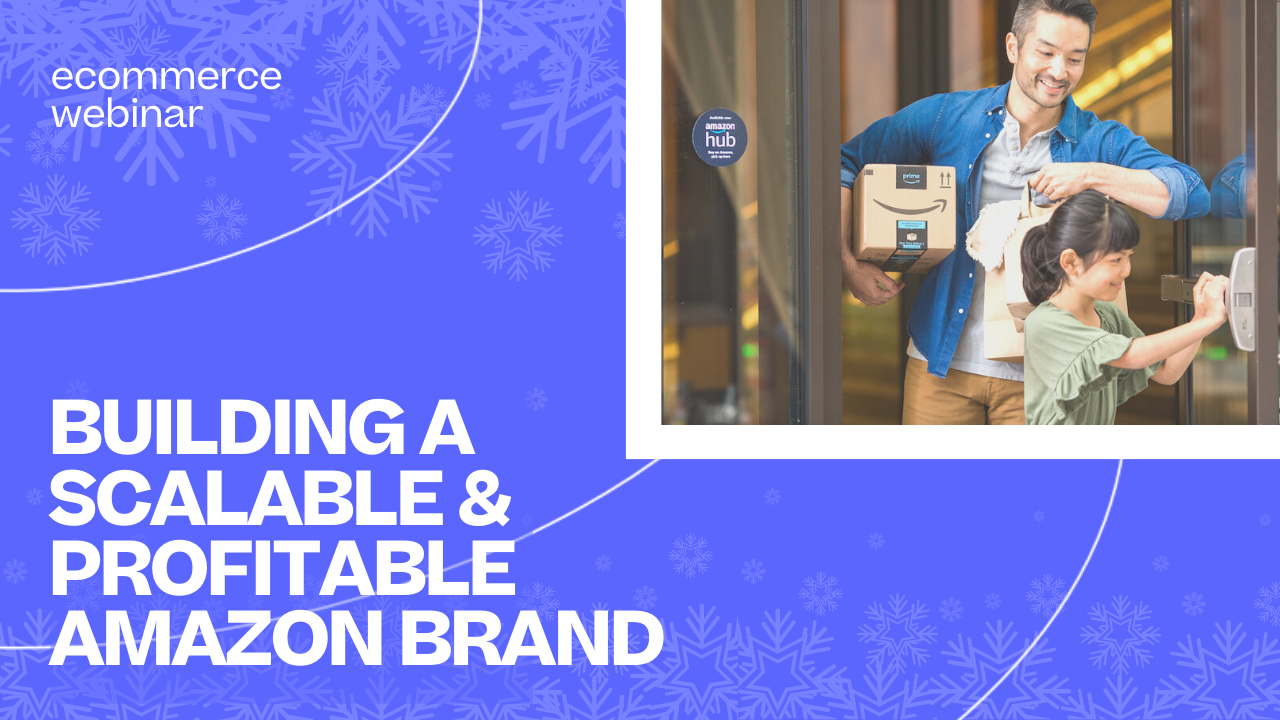 How do you triple your #Amazon sales this Q4?💰💰💰

Skubana has partnered with @pingpongx @sellerlabs to bring you tactical strategies to crush your Amazon sales 🔥 and scale for bigger profits in 2021 🌱 📈
In this e-commerce webinar you'll learn:

📣What is a brand and why does it matter
🎯Successful advertising strategies that every brand should consider
👩‍💼When to DIY vs Outsource your advertising.
💪 How to manage peak season inventory and order operations.
🎁 How to use Prime Day sales data to inform your BFCM strategy.
💸How to increase profitability with shipping shortcuts.
📈How to increase AOV with product bundling and artificial scarcity.

Watch the replay right here or read the transcript below: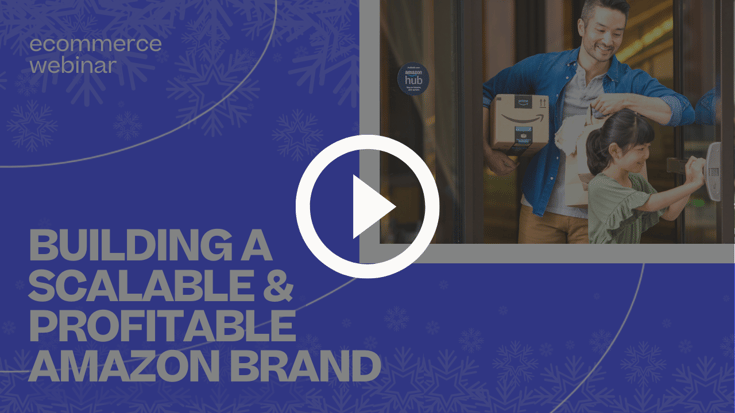 Transcript
Tony Sena:
Thank you, everyone, for joining PingPong's weekly webinar. We have Chad Rubin from Skubana here and Jeff Cohen from Seller Labs. So Chad Rubin's gonna go second. So Chad is actually the CEO of Skubana, which is a really cool multi-channel e-commerce software company kind of focusing on your inventory controls and operations as well as some back office stuff. I actually worked at a company that was moving to Skubana right as I was leaving and everyone was very excited for us moving from allocating inventory to a virtual live inventory, so I'm personally a huge fan of Skubana. And then we have Jeff Cohen who's from Seller Labs. Long history in e-commerce. He used to be the founder of textbooks.com, and then also he's a big St. Louis Cardinals fan, so as a Dodgers fan, I just wanted to say sorry.
Jeffrey Cohen:
Yeah, you finally got one. It's all right.
Tony Sena:
Finally. It only took 32 years. But finally, yeah. So, Jeff, please kick us off and let us know what you're seeing.
Jeffrey Cohen:
Yeah, so we're gonna jump in, I guess, to do some short presentations here and then do some Q and A at the end. So if people want to throw their questions in any of the of the comments that they're at, we'll collect them all and dive in, right?
Chad Rubin:
Yeah, I would love for this to be interactive, so feel free to interrupt me during my presentation.
Tony Sena:
Yeah, we'll ask them as they come in.
Jeffrey Cohen:
All right, so I was asked today to speak about the topic of growing your brand with advertising. And when doing this, you already know who I am and you already know who Seller Labs is, so let's talk about what we're gonna talk about today. Gonna really cover three main areas in this kind of short period of time which is, what is a brand, how do you use the different channels of Amazon advertising to advertise effectively, and then a big question we get a lot of, do you do it yourself, do you use a software, or do you use an agency to do it? So, some tips if you're thinking of that question. I like to always start out with what is a brand, and I think Chad and I will probably agree to this for the most part, which is that when you're selling on Amazon, you are either the brand or you're representing the brand, even if you're a reseller.
And we as Amazon sellers have to understand what the brand is and how to deliver a brand promise because that's what people are looking for. When we talk about a brand, we talk about something that evokes an emotion. If I say Coca-Cola or Pepsi, you have an opinion of which one you like. You have an opinion of which airline you used to fly on on a regular basis, which place you would rent your car from, what hotel chain you would stay at, and so brands connect us to the experiences that we have. And what's really cool today is we have this new digitally native brands that have come out, like Anker and Death Wish and AmazonBasics, and then we have these more established brands that were around before the internet who have reinvented themselves on the internet, which is Vermont Teddy Bear.
And I love Death Wish Coffee and Vermont Teddy Bear as this example because it's, like, look how different these two brands speak to you, right? One is skull and crossbones. It's talking about death with coffee. The other is like, you know, teddy bear, and I always laughed at when Vermont Teddy Bear says their job is to get grown men to buy bears. That's their job. And so simply put, that's the perception that we have when we see these logos, when we see these brands, and we need to get that across when we get into and do advertising. But the question that you need to ask yourself is really is what is your unique selling proposition? And your unique selling proposition comes at this interesting diversion of what customers want, what you do well, and what your competition does well. 'Cause what you do, what your customers want and what you do well and your competition doesn't do is what makes you unique. And that's what you're ultimately trying to sell, is your uniqueness in the market, otherwise you're just a me too product.
And when you go to speak to these customers, you need to be able to speak to them in the ways that they want to be heard, and the easiest way for me to do this is really to kind of show you an example. So I'm gonna walk you through how we look at the daily routine, the pain points, the languages, the aspirations of a targeted, caffeinated coffee product. And if that's what I'm doing and what I'm trying to sell, I need to ask these kind of questions of, like, who is my audience? What's their age? Where do they live? What are they into? What do they like to do? What keeps them busy? What motivates them when they wake up? What type of information do they trust? Are they on Instagram? Are they on Facebook? Are they on CNN? Are they on Fox? What brands do they already support? So what's a complimentary type of brand? What pain points do they have? Why do they want to buy your product? Everybody ultimately buys to solve for their own frustrations or their own challenges.
Whether you're trying to find a new peeler for carrots or whether you're trying to buy coffee, you have some type of pain point that is driving you to make this decision. And now the type of decision that you're making might dictate the amount of research that you do into one product or another, but ultimately you have some level of frustration. Your customers have a level of frustration and you're trying to solve it. So I'm gonna introduce you to Java Jimmy. Java Jimmy is 25 to 45 years old. He's a daily coffee drinker. He spends 15 to 25 hours weekly on coffee. He's drinking all the time. He's constantly got a cup. He's a rocker. He listens to '90s alt rock music. He looks for brands that are unique. He knows he's a little nerdy about his interests, so he looks for things that tie into that nerdiness. And so when we're building a brand persona, this is the level that we want to have when we're talking about that brand persona 'cause now we can start to develop our ads to meet that brand persona. Now, the beauty of advertising on Amazon today is that Amazon has given us many different ways to advertise for traffic. So we have both, we have discovery, which is our our organic way of getting traffic, which is keyword search, and then we have traffic, which is all the different advertising channels we can bring into it. And then that also ties into our conversion and reviews, and Amazon has added so many different channels for advertising and driving traffic to your product just within their own system that that's all we're gonna focus on today, but we can also start focusing on driving external traffic into your system.
To understand advertising We really need to move and to understand the funnel of a purchasing decision because consumers will sit somewhere on these five points of the funnel. They're either at the awareness phase where they're just trying to gather information. They're at consideration where they're trying to move towards a purchase. They are intending to make a purchase. They're in the middle of that purchase experience or they've purchased, and where your customer sits on this funnel determines how you want to advertise to them. And this is really where the complexity of advertising starts to come in. So we're gonna go back to our buddy Jimmy. We're gonna talk about Jimmy selling a top-of-the-line coffee product and he wants to capitalize on his traffic through Amazon. So how does he use these different parts of the funnel? Now, if you want to get to that top part of awareness, you're gonna use Amazon's what's called DSP, or digital service provider network, or display service network, and have the opportunity to see your ads in all different places. Remember, this is the widest part of the funnel, and here you're actually marketing based off of demographic information.
So I'm looking for men aged 25 to 45 who are interested in health and maybe environmental awareness. You'd have to look at all the different categories to kind of figure that out. I'm trying to cast as wide of a net as possible to find people who may be interested in my product. As I start moving through the chain to get them into my purchase, now I'm looking for sponsored display and sponsored brands. Now, when I'm doing that, I'm doing those either through product targeting or through keyword targeting to have my brand show up, and these are the banner ads showing up at the top of Amazon or the display ads that are showing up on the product detail pages. I'm looking for people that are looking for caffeinated coffee or strong coffee and particular keywords like that. As I move further towards the purchase, I'm now into sponsored brands and sponsored products, and this is allowing me to get a little bit more granular in the types of ads that I'm looking for, the types of keywords that I'm targeting. So I'm now specifically looking for somebody who's looking for caffeinated coffee in a ground format because they don't necessarily want a bean, they want it ground, and maybe somebody wants it just the bean or somebody wants it just ground. But as I move through this chain, I start to bring this deeper and deeper. So now that I'm at the purchase level, I'm actually using sponsored products and I can do product targeting ads, and I can actually specifically target people who are looking at my competitor's products to get them to buy my product instead of my competitor's. So I'm looking for people that are looking for Black Rifle ground coffee, and that's a competitor's ad and I'm using product ad targeting to do that. And then finally, I'm looking for people that are at the actual completed purchase stage, where I'm looking for people that have bought similar ASINs who may be interested in using my product or trying my product, or that may be looking for a complimentary product. So maybe they bought a coffee grinder and now they might be looking for an actual coffee to drink, or they might be buying a coffee maker. And so depending on where you're at and where you're trying to target your customer determines which of these strategies within Amazon.
Now, one of the tricks is that for most brands you want to move up the funnel. So you don't necessarily want to start at the top and work your way down. You want to start at the bottom and work your way up, but most brands get stuck at the bottom and they're really just running sponsored product ads and they haven't gotten the sophistication to be able to drive their business up the chain to be able to do it. So I wanted to highlight a couple of things that you could be thinking about as you're looking to move up the chain, and ultimately you want to understand when is the right time to grow your audience. So these are kind of like the checkboxes you wanna have to know that it's time to move up funnel, and I've gone back to our Death Wish Coffee example here to show you. Do you have strong content? Do you have strong inventory? Do you have the ratings and reviews? And do you have the consistent advertising results to dictate that what was working before makes sense and now you have a benchmark for driving your business forward? If you just come in on day one and try to make all of these work, you're bound to fail. You really need to grow your business to make each one of these successful before you bring the next one on.
We talk about content all the time and people always find it interesting about, like, why do we always get into content when we talk about advertising? And the reason why is that, why do you want to pay for somebody to come to your site if ultimately they're not gonna convert to buy? So you need strong titles. You need your backend keywords optimized. You need your bullets and you need images, and we've been talking about images for years, but it's amazing how many companies are still struggling with their images, their main images, and their enhanced A plus content images. This is your ability to tell your story and to bring your brand to your customer, and it's important when you're doing content that you speak to the customer in the language that they're used to hearing. And so if they're looking for strong coffee, call it strong coffee, and this is where I think Death Wish just nails it, right? "Death to weak coffee," like, they just tell you.
If you hate weak coffee, this is the product you want to buy. Now, understand that if you move up the channel and you start to include additional advertising strategies within your ad campaigns, you need to make sure you have the inventory to handle this surge in demand. And this is where a lot of companies struggle, is they start driving more and more traffic via their advertising and they run out of stock. So can you handle the fulfillment? Can you handle the surge in demand? Are you able to plan ahead? And I think Chad's gonna touch on some of these in the next presentation. Do you have ratings and reviews? Ratings and reviews, as you move up the funnel, become more and more important in driving somebody to buy or try your product. So people always say, "How many reviews do I need?" I like to say you really need five to get started on advertising in general. If you're advertising before you have your first five, you're gonna struggle to get a high conversion. 15 seems to be about the optimal point where your ads start to perform well, but the more reviews you have, the better. And that's just something you wanna constantly be working on, whether you're using Amazon's Request a Review feature, whether you're using a tool like Seller Labs to solicit reviews. Amazon has come out with a new update to their Buyer-Seller Messaging program, which goes live, I think, I'm off the top of my head, November 3rd is when it goes live. So if you're not familiar with that and you're not aware of that, you want to take five minutes and read up on that, and I can post a link into the chat that gives you some more of that information. But ultimately, your customers are looking to get questions answered before they try your product, and you want to make sure that you're helping them by giving them those answers and having reviews to back that up.
And then you need those consistent results. You want to be able to gain traffic through the basics of advertising before you start looking to improve on the velocity of the ads. You want to know what keywords are working using sponsored products before you start using those to drive sponsored brands or DSP. And this is where the opportunity for velocity starts to come in, is when you start to see the keywords that are really driving successful conversions for you and developing strategies to use those keywords in different parts of your marketing. Now, the last thing I want to cover quickly is do you want to do it yourself or do you want to use software? The challenge of doing it yourself is really the ability to stay up on all of the knowledge that's necessary and have the time when balancing with other duties that you have. I don't want to try to say that advertising is so hard that nobody can do it themselves. You can do it yourself. It's just a question of, should you be doing it yourself? Is it a way for you to grow your business, or should you be working with a software or a team that can do it for you? If you're gonna look for a software, we recommend you look for a software that has some type of AI or strategy-based approach. You should have an internal strategy that matches the software strategy that you're using. You want to be able to spend less time managing your ads. That should be the value that a tool provides. You know what you're trying to do, and you want the tool to be able to help you do it in a more efficient manner. Seller Central is very cumbersome with all the reports that it has, and tools such as Seller Labs offer you the ability to get that data in a much more meaningful way and take action on it. And finally, you may get to the point where it's time for you to go to an agency. It's time for you to seek somebody to do it for you. We've been working with Amazon sellers now for over three years, managing their Amazon advertising. Most of them come to us because they're looking for a mixture of AI, artificial intelligence, the computer doing part of the work, along with human power, an understanding of the skill set necessary to drive ads. They're also looking for a hands-off approach and a way to optimize their ad spend. So really, it depends where you're at in your business today that's gonna tell you which of those three options is best for you. So I went through that all pretty quickly, but I wanted to make sure that we had time at the end for questions. So I'm gonna go ahead and pause here and give Chad a chance to get his screen up and running, and then happy, if any questions came in, to take them along the way.
Tony Sena:
Actually, I had a question for you, Jeff. I mean, when it comes is it to know the metrics that are specific to that side, that advertising funnel, right? 'Cause the top and the bottom are gonna have different ROAS or ROI. So I mean, how important is to understand that so you're doing it the right way?
Jeffrey Cohen:
We always recommend that you understand your metrics at a product level. And so a lot of people look at, overall, how advertising ties into their overall sales and budgets, but you want to be able to track that at a product level to understand product by product what's moving and shaking. And that's really where the total advertising cost of sales come into play because you can say these are all the ad campaigns that I'm running for this particular ASIN and I want to see how I'm doing in that. And so you might have a sponsored product campaign that's performing well from an ACOS perspective, or it might be really high from an ACOS perspective, but your overall TACoS might still be in line with the numbers that you're going for and you're getting the additional awareness.
Tony Sena:
Okay, thank you.
Chad Rubin:
All right. Thanks for that awesome presentation, Jeff. I actually am a huge fan of technology as a competitive advantage, and I think there is a lot to be said of being a first mover and adopting software that can sort of alleviate your team and augment your team so they can be working on higher value activities, for sure. Anyway, I just wanted to share that, but great presentation. And so my name is Chad Rubin. I'm the co-founder of Skubana. I, just like Jeff, have been in the game for, I want to say it's a decade now, although I'm wearing this beanie so you can't see all the hair loss, but I think hair loss is super important to the growth of people that are dialing in today, and why is because typically you want to actually get directions from those that have been lost. So I've been through the ups and the downs of being an actual brand and selling on Amazon and also being multi-channel, and out of those pain points of running that business, that's how we actually started Skubana, really dogfooding the product. So, Skubana, what are we? Just real quick, we're like the peanut butter to Shopify's jelly. If Shopify's and Amazon are everything above the ground, Skubana does everything below the ground to run and operate the business. The order management, the inventory management, the purchase order demand planning, and the profitability. It's a unified platform.
I was also really excited to hear Death Wish mentioned 'cause they're a customer of ours. At the bottom right here, you can see their logo, but we are supporting a lot of the digitally native brands that are all over the internet today. We have a firm belief at Skubana, really, that it's not a decision of if it's Amazon or Shopify or another channel, that it's Amazon and Shopify. And we believe in multi-channel merchants, multi-channel fulfillment centers to scale and grow their business, and with the right tech stack, you can do that. So today we're gonna go over three nuggets to build a scalable shockproof operations and really to focus really mainly on operations, and a lot of it's gonna be on inventory and inventory consumes a lot. It consumes cash, it dictates your profit levels, and how can you use technology to automate that? So I'm gonna be speaking specifically on some Amazon topics. Amazon is 50% of e-commerce, and FBA, sort of to me, is table stakes at this point to be relevant on Amazon. And back when I started selling on Amazon, selling vacuum filters and coffee filters, FBA wasn't even a thing and now it is the only thing when you're selling on Amazon. And so a lot of times, and the evolution actually, what's happened on Amazon, is Amazon's not in the business of storing your stuff.
Amazon is in the business of selling your stuff, and so they've started to incur additional fees on a monthly basis that are assessed, those fees are assessed on a monthly basis, to make sure that you're keeping your nose clean and making sure that inventory is clean that you're stocking in their warehouse. So one of the big key pieces here is a lot of the money, it's kind of like engineering, when you're engineering a product, 80% of the time you're thinking about the product or the software that you're engineering, and then the other 20% is actually going and developing that product or engineering. Same thing for FBA. A lot of the thought or a lot of the money that's being made is actually in the thought process of what you decide to send to Amazon. So having the right technology and not really relying on Amazon's bell and FBA, or especially if you're a multi-channel merchant, being able to actually have visibility into FBA stock and your 3PL stock or your own warehouse's stock is crucial. Now, one of the big paradigm shifts, really, that I want to speak to is focusing on the movement and changing your methodology of thinking of velocity on your SKUs into profitability. You wanna make sure that you're prioritizing rigorously the most profitable products that you send into Amazon's distribution center. That's gonna have the highest impact on your business, especially since COVID is, and Q4 specifically, so it's Q4 plus COVID is crunch time in the facilities and there's a massive, there's actually a pretty big delay sending into the Amazon distribution center. I think we recently saw there was about a three-week delay to receive our product in, into the facility. I don't know if, Jeff, you've seen anything or, Antonio, you've seen something similar to that or even longer.
Jeff Cohen:
Yeah, I'm seeing the same thing. They're marking it received, but it's taking weeks before it's actually available for sale.
Chad Rubin:
Yeah, it's kind of insane. So, A, you want to make sure that you're sending the right stock and have a filter rate and say, "Hey, based on my sales moving average of what I've been in stock with for a period of time, what is gonna make our company the most money with every single Amazon fee in that process?" So again, it goes back to technology, and I said that from the get-go, is that you want to make sure that you have technology to have you level up. And going back to what Jeff was sharing around advertising in general, the first-generation Amazon sellers, like myself, were just sellers, right? We just got organic traction. And now we've had to pivot businesses from being a seller to being an advertiser, and that's a really big delta in between to actually managing. It's not for everybody, but it is table stakes to make it happen. So the same way on advertising that it's table stakes, for operations it's table stakes as well. 'Cause right now, I mean, if you're not advertising on Amazon and you're not FBA and you don't have inventory, you're kind of SOL, especially since we're in the craziest Q4 in e-commerce history that we're experiencing.
It's a really crazy time to be alive. So you want to prioritize the SKUs that are gonna make you the most money, and that's super important. So essentially, when you're actually advertiser and you're deciding what to send into Amazon, you have to figure out also your strategy, and I think Jeff covered this a little bit, which is essentially do you want to maximize your sales to get some traction, to get more reviews, to get more velocity flowing through that product listing? Or perhaps you want to actually just maximize profit and not aim for a break-even cost. But you want to understand your strategy for Black Friday, Cyber Monday, and have the inventory prepped and ready and at the facility ready to go in advance. So the other thing I wanted to point out is just along that lines of sending to Amazon, of what's the most profitable. After you decided what you send and you actually sell it on Amazon, Amazon is very good at showing you what you make, and they're really bad at showing you what you keep. And they do that because that's what keeps the marketplace alive, right? It wouldn't be a marketplace if everyone could actually have true visibility into their ACOS, into the refunds that are happening on Amazon, into the payments, which we'll get into, which Antonio will get into, that are happening on Amazon.
There's all these obfuscated fees and nobody's gonna tell you this, but I'm telling it to you, is that there's all these hidden fees that you're not aware of. And so it's super important to actually take a look on a profiting level across all the channels that you're selling on, trying to understand your operating profit per SKU. This is the Holy Grail of what every e-commerce merchant or brand wants to achieve and they just don't have the tools to get there, or they haven't even maybe even thought about it 'cause it takes so much time. So you need to actually start thinking about your, all the referral fees on Amazon. The FBA fees, your cost of the goods sold, your overhead fees, and what that looks like on an operating profit level across not only Amazon but all the other channels that you're embracing in your strategy. And then factor in, by the way, your cost of acquisition on Amazon. It even adds another layer of complexity to the piece. All right, so the second thing I wanted to discuss was FBA and kind of thinking beyond FBA.
So when COVID happened and Amazon started locking down FBAs and there was more social distancing that was required from Amazon warehouse employees, I think people were shocked, and those that thought about some of these strategies in advance were shockproofed. And so for me, and I can only share about my business with the people that are on Skubana, they had the tools necessary to understand and identify where their demographic was living, where they're buying from, and how they can service those clients in a world where there wasn't FBA.
Now, I realize this was a black swan event. Nobody anticipated this to happen, but if you had the foresight to actually execute on a multi-warehouse footprint during this time, you have benefited and likely have made thousands if not millions of dollars. So we look at our customer, where customer purchases are happening. So we have an analysis, and you can see this up on the state map, the percentage of revenue and units that are contributing, a shipment level detail, that are contributing to where the geographies that customers are buying from us from. And we plant our warehouses in a place that actually is appropriate to service those with two-day shipping without having to pay the two-day shipping price tag, and it makes a huge difference. The other thing that actually benefits of a footprint similar to, and now Amazon has 75 facilities, right? I have in my own company two facilities. A lot of companies that we're working with today have three, four, five, six, seven, but the technology is what makes it feasible. But you get shorter lead times. You don't have to pay, and so that means lower costs on your containers that you're bringing in on top of it. Then you have less shipping costs associated with those orders that you're sending off to those customers, and you're shockproofing, going back to the title, the subtitle here, which is Shockproofing Your Business. And you don't want to make that same mistake twice, especially if there's another lockdown or things are, I mean, cases are rising and things will be shifting. I know we're in a very uncertain time, but these are the things that you have to be thinking about during these times. And those that are executing on these things and doing the hard things that nobody else is doing, that to me is creating value and it also is an opportunity to make a lot of money.
All right, the third piece, this third nugget that I wanted to share is essentially, it's not just Amazon, right? It's the fact that e-commerce is growing at a accelerated clip. It grew in eight weeks what it was supposed to grow in the past 10 years. We've all seen that slide. And it's preparing for if there is a increase in an accelerated fourth quarter, which I believe in my whole heart there will be, you need to make sure that you are putting your products in a place that everybody could see it no matter where they're spending time. So for me, I manufacture vacuum filters and coffee filters. That's the business of Think Crucial that we've created before I started Skubana. It still runs today. It has one employee and everything else is automated with our technology. And we have made a very strategic decision early on that we wanted to be everywhere. And so for me, when we sell vacuum filters, well, we want to be on Home Depot. We want to be on Groupon or Wayfair or Overstock. We want to be on Google Shopping Actions. So we've made a strategic decision to double down on all those places where our customer lives and get more eyeball share, which means more market share, which means more conversion share. So going everywhere, I think we've all started off, even Death Wish, right? Death Wish started off going direct to consumer as its initial strategy. And as you reach economies of scale, you start thinking, "What else is in the pipe? What else is around for me in the world that I exist in that I can be capitalizing on?" And one of those ways is shifting from being a direct to consumer brand to going direct to everywhere. You want to be everywhere that customer is. Wherever they are shopping, you can capitalize on the opportunity.
And then on top of that, a part of that is understanding the lifetime value of those customers. So one of the things I think that's not frequent that happens in the Amazon world specifically is that everybody is looking at their ACOS, or everyone's looking at TACoS, but a lot of people aren't looking at, well, what if these people shop again? That actually brings the cost of the acquisition further down than initially anticipated to acquire that customer upfront. So start, in your brain, thinking about experiences, going back to this brand idea that Jeff talked about, experiences that you can be delivering to the customer to dip back into their wallet a second, a third and a fourth time, and you can do that in very strategic ways.
First, you need to understand your lifetime value data, and the second piece is actually executing on it in your packaging, in how you're approaching those customers to dip back into their wallet a second, third time. And I believe it's within the TOS of Amazon that you can actually re-market back to those customers to make purchases back on the Amazon platform. Jeff is probably more familiar with TOS than I am, but again, I think it still is the Wild West on Amazon, I think there's still a lot of opportunity, and it's the people that are doing creative things currently that are creating the most opportunity for themselves. So this is just a broad view of what we do here at Skubana, and the last thing I wanted to point out is that in this world of COVID that we're living in today, it's more than ever and more important to actually have a community that you can rely on. A community of people that you can lean back and share ideas and share thoughts together. And so we have built, if you look at the link down here, this Bitly link, we have built a Slack group that we leverage internally with some of the best direct to consumer brands on the market that also embrace an Amazon strategy where people are dropping nuggets, similar to what we've dropped today and what we're sharing currently today, in a more established format with many other merchants and brands contributing. So if you're looking for a place where you want to actually have community and you can't go out and have a meetup group right now, please feel free to apply to this Run D2C Slack that we've created and we'd be happy to welcome you in. And that's it from my side. Antonio?
Tony Sena:
Yeah, thank you very much, Chad. I appreciate that. And then, Jeff, thank you for your slides as well. Both very good presentations. Now, I had a question came over actually for Jeff via LinkedIn. They saw on Seller Labs presentation that you showed the Anker logo. The question is, is that do you know what key elements of their brand strategy supported their recent acquisition? Jeff, you're on mute.
Jeffrey Cohen:
Sorry, dog was barking. What I would say is that you have to understand how Anker was built. So Anker were former Google employees who saw an opportunity to come in and dominate the Amazon SEO infrastructure, and they almost literally wrote the textbook on how to do it. So they took products, they read the reviews and the questions, and they began to iterate and build off of those products. And if you look back at Anker four or five years ago, Anker was going after high-volume products. They were bringing a bunch of products out in the market, and very similar to what Chad said, they expanded by being an Amazon-only brand. I think now they have kiosk displays inside like Best Buy and other brick and mortar stores. So I don't think it's, I think the key elements of their brand strategy that led was, one, they did rapid product development. They always worked on the look of, their product is very Apple-esque, right? It's look-based, so they want high fashion products and it's high quality. Most all of their reviews talk about how their stuff works, and people are willing to pay a little bit more in the world of electronics if something works. And they've built that reputation amongst themselves which has allowed them to build an international direct to consumer and brick and mortar brand that is, I'd say, the darling of what every Amazon-native brand wants to ultimately become. I think we both used Death Wish as an example, and I think Death Wish is maybe the, who's somebody who isn't been that successful but is still pretty highly successful. Death Wish Coffee was making coffee out of a coffee shop in upstate New York and really just kind of selling it. Started selling it online back in, I think, 2014, 2015. They started building a big following. Their coffee drinkers are passionate about their brand. I know a guy locally, during the lockdown, who couldn't get it. He called me up and he's like, "Can you call somebody at Death Wish? I can't get their coffee." And I was like, "No, I'm not gonna. I can't help you." But their drinkers are passionate. Their drinkers want to tell their story and it's because they make a good product. So everything starts with a good product. And then they wrapped a brand in an emotion to that product that makes people say, "I don't want coffee. I want Death Wish Coffee." Today, if you wear a Death Wish Coffee shirt out in public, you will have somebody come up to you and go, "Oh, I love that." And I think that's pretty cool because I, you know, Chad and I both knew Mike before Death Wish was on the Super Bowl and all the other things and he's one of the most humble guys you've ever met. And that's cool, that's what every brand wants. They want that emotional appeal of people looking at their brand and going, "Hey, I know those guys. That stuff is good stuff."
Tony Sena:
That's awesome. Thank you. Chad, I had a question for you. So I'm six months since I've really dove into Seller Central. I've been out of the e-commerce selling side for a while, but I always found, as being someone who fulfilled from their own 3PLs and own warehouses, how do you, on the FBM side, have they made it any easier at Amazon to, you know, say I have X amount of products in LA, X amount of products in, say, Georgia, X amount of products here, or it's still kind of one bucket and you just ship from where you can and you make sure you price it where you're not losing anything anywhere?
Chad Rubin:
Well, I think you're selling our product for ourselves here, Tony, but Skubana does all the backend orchestration and routing on those orders across 3PLs. Amazon hasn't really, at least from a logistics perspective, hasn't really allowed people to have multi-warehouse functionality with different sort of bots and if-then statements to help you run your business, and that's really one of our core value props that we have built into the platform. But they've been making some other progress on like FBA reports or things that you can help with replenishment, and that's good if you're only on Amazon. But the problem is when Amazon is not a business for you, it's just a channel that you embrace, it gets incrementally harder.
Jeffrey Cohen:
But, Chad, we always say like, "What's the intent of Amazon?" And the intent of Amazon is not, they want to be your 3PL. In their ultimate world, they don't believe you need another warehouse solution, right?
Chad Rubin:
Yeah, but then you actually hit the Amazon tax. So Amazon, if you're doing FBA, they're giving you insanely great rates. If you're actually doing from Amazon multi-channel fulfillment off of Amazon, you're getting hit with the Amazon tax and that's just not fair to the brands and merchants. They would never pay for that.
Tony Sena:
Right. So, yeah, that's a significant cost increase from having your own 3PL if you're at that level. That makes sense.
Chad Rubin:
I want to say it's like 2.5X. I mean, of the rates that I've seen, it's 2.5 to 3X more than what you'll see at a traditional 3PL. Of course it's based on order volume, but that's a rough average.
Tony Sena:
And I think Wayfair also kind of wants the same thing through CastleGate, right? I think they don't want CastleGate only to be a Wayfair fulfillment center. I think their goal is to make it a multi-channel fulfillment center. I don't think they're there yet, but I think that's an ultimate goal of theirs.
Chad Rubin:
Yeah, you're seeing this trend of essentially people taking the infrastructure that they have. I mean, this is a play out of the Amazon playbook. Amazon productizes their own products that they use internally. AWS is an example of that. And so 3PLs now are taking idle space, or fulfillment centers are taking idle space, and they are now saying, "Hey, we have this idle space," and they're Airbnbing that out, and it's called, it's the 4PL model. That's in vogue right now.
Tony Sena:
Interesting. Jeff, when it comes to-
Jeffrey Cohen:
Always a new term.
Tony Sena:
Yeah. When it comes to your brand, advertising your brand, how important is brand gating when you get to a certain level? Blocking off other people from doing those product ads on yours.
Jeffrey Cohen:
Yeah, so Amazon is very clear in the fact that there is no concept of brand gating, and whether it's somebody selling your brand or whether your ability to advertise. And so when you get into more sophisticated ad strategies, you're into what we call offensive and defensive brand strategies. And I often like to look at how important is your brand or how well-known is your brand? At the very least, you should have a minimal campaign brand defense for your branded terms in case anybody's searching for it just so somebody else can't be there. Chad kind of used the tax term, and I'll say that in brand defense there's a tax term as well if you're running an ad. I don't need to bid as much for my brand as you'll need to bid if you want to get my brand. And the same thing works in Google, right? If I wanted to try to bid for the term PingPong to steal your traffic, Google is going to let you have that space for less than they're gonna give it to me for, and Amazon works the same way. So I do believe that every brand should have some type of defense strategy just because, why give up that space? There are some people that argue, "Well, I don't want to pay for traffic when people are looking for me, so I'll only do it if a competitor is taking this space." I feel like the traffic is so minimal in its cost that you should do it. Or if the traffic is expensive, then your competitors are probably bidding on you, which is why the traffic's expensive. Now, when you get into brand conquest, the ability to take somebody else's brand space, I think it depends on what the brand is to determine what the strategy should be. And so what I always say is, again, we talked about looking at your metrics and building baselines. So if you're Death Wish Coffee, I don't want to necessarily, on day one, go after Folgers and Starbucks and Caribou, but I might go after those lower-level brands that I was showing, I don't remember all their names off the top of my head, that were like other knockoff versions of their product.
Chad Rubin:
Black Rifle Coffee.
Jeffrey Cohen:
What's that?
Chad Rubin:
Black Rifle, I think you had mentioned.
Jeffrey Cohen:
Yeah, the Black Rifle and such. I might do it through product ad targeting, where I'm specifically targeting their product, and I might do it through adding to my backend keywords or something like that. And so it kind of depends on where your brand is in the brand recognition space and who you're trying to compete against that would dictate how aggressive you are. Typically for most of our campaigns that we create for brands, we typically have some type of brand defense and brand conquest strategy, just for each client, it's different as to how aggressive that is.
Tony Sena:
Perfect. Thank you very much. It doesn't look like we have any additional questions from the crowd. Did you guys want to give any final thoughts or maybe give wherever they can find Skubana and find Seller Labs?
Chad Rubin:
Sure, yeah, happy to. I don't know if I necessarily have any, well, I'll come up with some final thoughts as I'm talking, but if you want to find me, it's chad@skubana.com. Check out skubana.com if you need a face mask filter, and hit up thinkcrucial.com if you want to learn more about my journey in the Amazon world. There's a book I wrote called "Cheaper Easier Direct" and that's of course available on Amazon. And then I'll let Jeff go and then I'll circle up on the thoughts.
Jeffrey Cohen:
Yeah, so obviously Seller Labs is sellerlabs.com. Chad and I have the privilege of being with the companies from the beginning so we have the first name at the company URLs, so I'm jeff@sellerlabs.com. I also have a lot of people connect with me on LinkedIn. I think one of the things that most people don't get when they see these is if you reach out to us, we do respond. So if you have any feedback from what you heard, please respond. We do have a lot of material on our website specifically related to Amazon's terms of service update for November 6th, so if you are looking at that policy change and how it'll impact your communications, you can hit up the site and do a search for Amazon policy update or Buyer-Seller Messaging and it'll show up in our blog. In terms of final thoughts, I think that Chad hit on a lotta really good points that I completely agree with, which is the number one thing you need right now, going into this Q4 or being in the middle of this Q4 right now, is the ability to be flexible and to be able to pull audibles because there are going to be disruptions. UPS, USPS, FedEx are gonna be late in delivering their products. Consumers are going to procrastinate and be looking for products to be shipped faster. They're gonna be mad when things aren't delivered on time. Amazon is gonna be harder and longer to get your products into one of their fulfillment centers, and you just have to have backup plans for all these things so that your business can continue to grow even with these challenges. And the companies that have survived and thrived over the last six months are the ones who've been able to quickly pivot and take advantage of the market as it's changed.
Tony Sena:
That makes a lot of sense. Thank you.
Chad Rubin:
Yeah, I love that, and to just piggyback on that, I would probably say comes down to your network. I think it's really important as brands and merchants to have to lean on each other during these times, especially as we're all behind the keyboard in our own home, to be part of a community. I went back to that Run D2C group that we've created, and because I think most of our success doesn't happen in a bubble. It happens because you're learning from somebody else. Every day we can wake up smarter and I think one way to do that is to lean on other people who have been through, who have walked the path, not just know the path.
Tony Sena:
Perfect. Well, Jeffrey Cohen and Chad Rubin, thank you very much for joining us today. We will be posting this to our YouTube channel and we'll, after we do some edits, and then we'll get it out to everybody. Oh, sorry. We have one question that just came in. So let me ask that question before we actually jump up off. So Errol Zerin asks, "Is it a good idea to have FBM SKUs listed on Amazon during a holiday season?"
Chad Rubin:
Yeah, I'll take it, Jeff. You can piggyback on it, but my approach is for every listing that we have on Amazon, we have an FBM SKU and we have an FBA SKU. Now, we have the logistics to support it on our side, where we can fulfill on behalf of the FBM if we're out of stock at FBA and we suddenly have a surge. But, Jeff, any additional thoughts?
Jeffrey Cohen:
I agree. If you can support it, you should have it.
Tony Sena:
Perfect.
Jeffrey Cohen:
And I think right now, this is not, I know we all think this is going away next week, but this is not going away and we're gonna be dealing with COVID through probably Q1, so having that backup plan is critical. Don't be dependent on Amazon to have all of your inventory and ship all of your products. You're just putting too many eggs in one basket and you're gonna say, "I lost out on sales because of it."
Chad Rubin:
And by the way, just for clarity, I'm actually thinking that this is gonna be a 2021 event. Like, that's my assumption going into this, is that this is gonna be sticking around here for through 2021.
Jeffrey Cohen:
Yeah, it's almost like prove to me it's gone and then I'll start relaxing, but otherwise I'm gonna put the process in place to keep my business alive.
Tony Sena:
Makes perfect sense. I mean, I think Chad hit on that earlier, right? When he said that the people that were luckily prepared for this already have made a mint because they didn't run into the issues, so that makes a lot of perfect sense. So, yeah, preparation's the key even when you have black swan events.
Jeffrey Cohen:
So, Chad, are you recommending to stock up on above ground swimming pools for a big sale in the spring?
Chad Rubin:
Look, I just bought a second home in Florida, so I'm like all in on this. I can't imagine keeping my son on the East Coast in winter locked up in the house. Like, we gotta get out, we gotta get moving, and now we have a house with a pool. So I think it's opportunities like that. Like, now I'm furnishing a second house and of course I capitalized on Prime Day, and I'm thinking about the future of where things are going and making moves in my family and my life based on what I'm seeing in real time.
Tony Sena:
Yeah. Okay, so yeah, thank you for your time. This will be posted on our YouTube channel, and once it's all cut, we'll get it out to everyone. So thank you, everyone, for joining PingPong's webinar. We'll probably have another one again same time next Thursday. So have a great rest of your day. Thank you, Chad. Thank you, Jeff.
Chad Rubin:
Yeah, thanks for having us.
Jeffrey Cohen:
Thanks.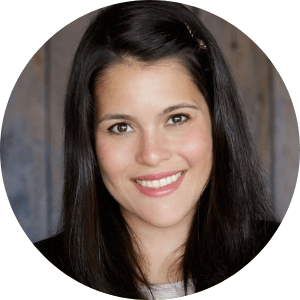 Written By
Gina Tirelli
Gina Tirelli manages Partner Marketing initiatives at Extensiv, the leading retail inventory and order management software for D2C brands and marketplace sellers looking to unify and automate their multichannel operations. When Gina is not marketing ecommerce software, she likes to spend time outdoors with her dog Elli.