What You Need to Know About Buy Box Listing Suppression
April 17, 2017
5

min read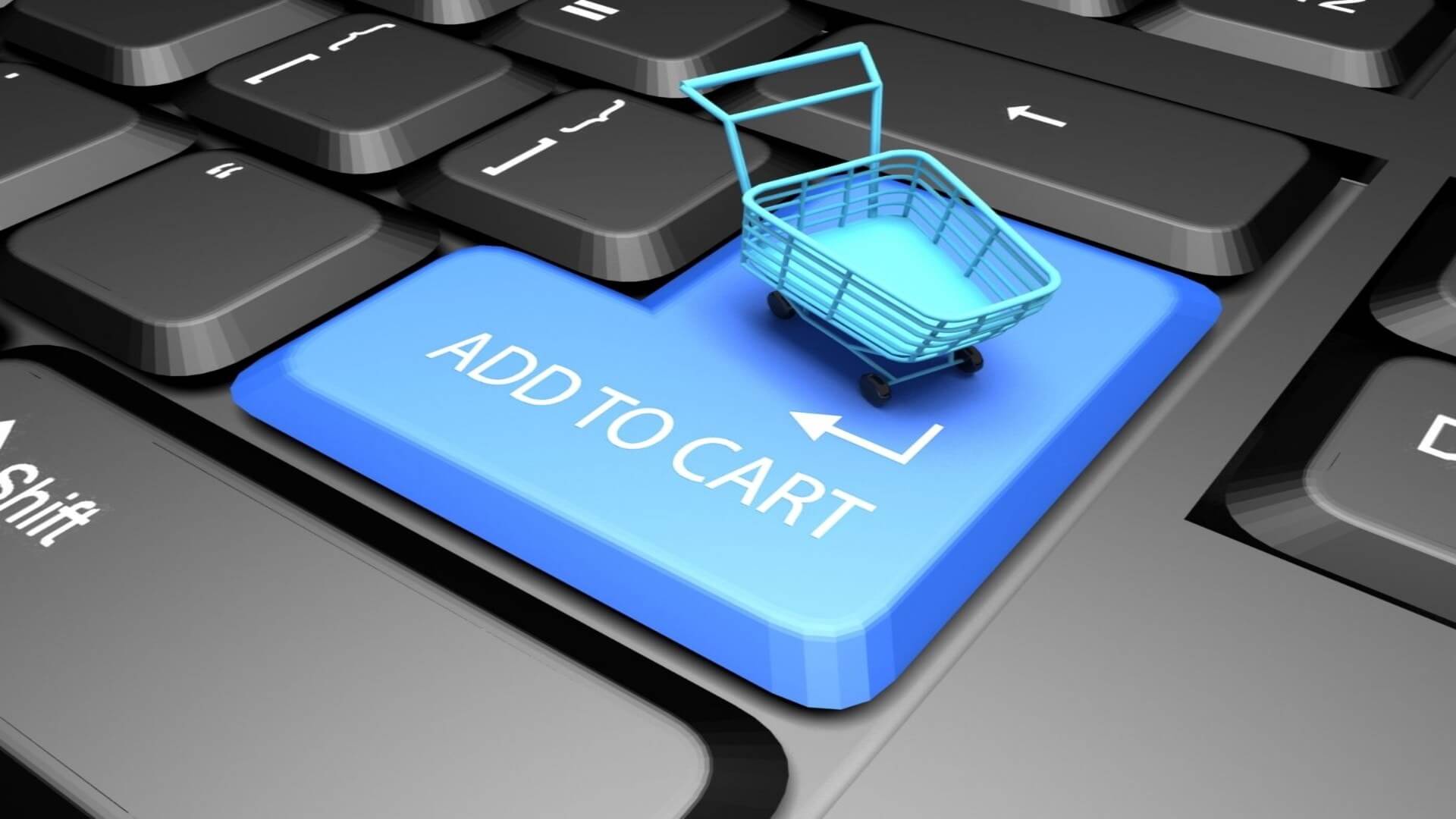 Most Amazon sellers know that the Buy Box is the end game for stores selling products with more than one retailer. Amazon's Buy Box enables consumers to click through to a purchase simply by clicking "Add to Cart" with no additional steps in between. This button makes it extremely easy for customers to make a purchase, and the seller with the "buy box' typically sells considerably more than any other seller on the list.
Amazon chooses Buy Box listings based on seller eligibility such as a history of selling, shipping and Amazon FBA, quality reviews, and good account health, as well as price. Amazon chooses high-quality sellers with competitive pricing to offer shoppers the best value for their money with a good purchase experience.
However, in some cases, products don't have an "Add to Cart" button, and no seller gets the buy box, even when one is clearly better than others. Why does this happen?
Buy Box Listing Suppression: When There's No Buy Box
A missing buy box is usually a result of an Amazon listing or Buy box listing suppression. Amazon suppresses listings to either hide them from consumers, reduce sales until costs drop, or to protect consumers from paying more than MSRP.
Importantly, Amazon may suppress the entire listing so that it no longer shows up in search and can only be found through the store or through the ASIN. In this case, you will receive an email within 48 hours of the listing suppression to notify you of the issue. Amazon may also simply suppress the buy box, so that the seller has to click "See All Buying Options" which adds an additional step to the purchase process and will reduce sales.
In most cases, the lack of a buy box will reduce sales, may reduce customer trust in the purchase, and could even mean that you have a problem with Amazon.
Why Amazon Suppresses Items
If some of your items either do not have a buy box or no longer have a buy box, you are likely losing sales. In some cases, the reason is as simple as the fact that no seller is eligible for the buy box. In this case, your seller metrics may have dropped below Amazon standards. Poor customer service, slow shipping, and other similar points against your account may result in losing the buy box.
Check to ensure that your listings are complete. Amazon suppresses products in most categories if they aren't complete. If you're concerned that this might be the issue, check your products, and compare with Amazon's list of best practices.
However, there are a number of other factors that may affect the Buy Box. For example, you may have a perfect account and the lowest price and there's still no buy box.
Common Example: Product Pricing
Amazon maintains a sophisticated repricing system designed to give the appearance of the lowest priced products. Amazon ensures that top selling products are always priced lower on their site, and make up for the discrepancy by sometimes charging more for accessories and less popular items. However, the pricing algorithm can impact your buy box. If your product is listed close to or below the RRP on another retail website, even one that isn't your own, Amazon may remove your buy box.

Already looking beyond Amazon? You're not alone -- a recent survey found 52% of respondents said that they would need to expand to new sales channels to double revenue. See how easy it is to scale on multiple sales channels with Skubana. Get a demo.
For example, this Berg Toys Junior Buddy on Amazon is a complete listing, and there are multiple sellers who are eligible for the buy box.
However, Amazon is suppressing the Buy Box because the product is available for $1 less at Home Depot.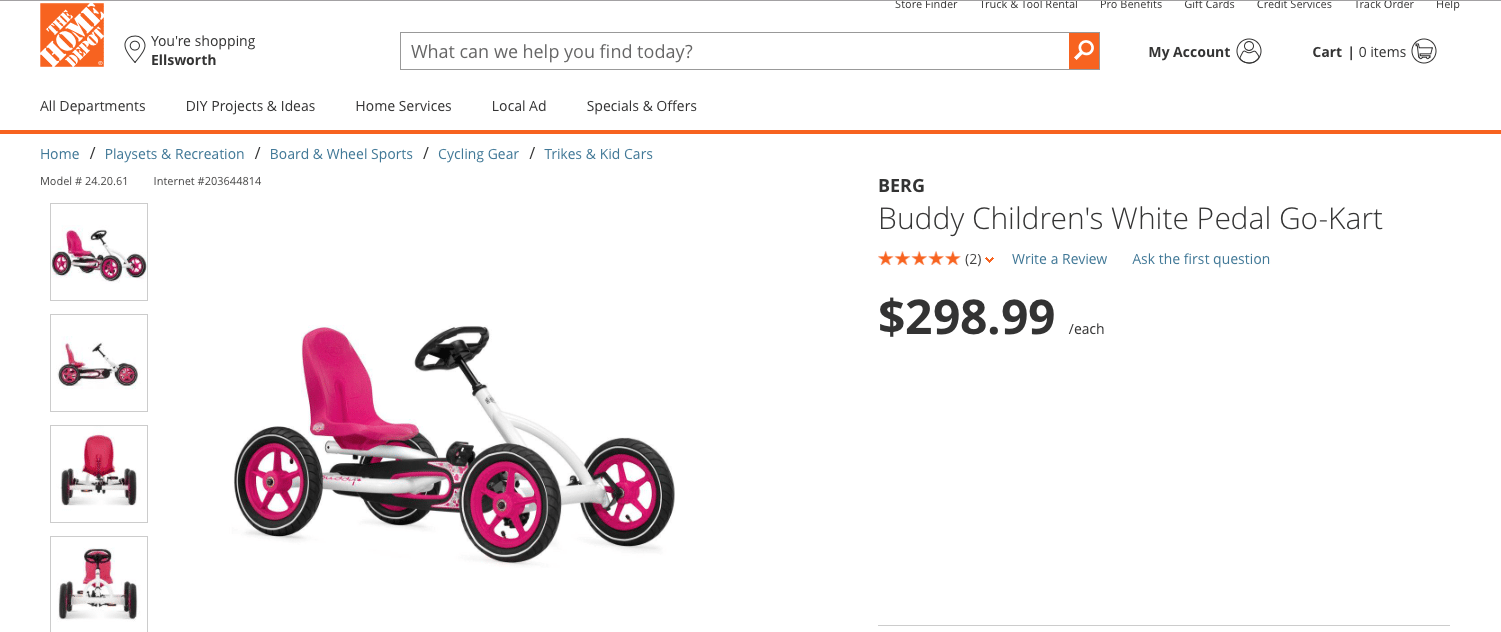 If your pricing is close to the listed MSRP or RRP, you may be competing with other websites who have listed products at the same price or lower.
Amazon also suppresses the buy box if your product exceeds the price of the MSRP. In most cases, you can slightly exceed the MSRP if there are no competing retailers, but not by much.
Fixing Buy Box Suppression
Losing buy boxes can mean losing sales, because customers will purchase less without the one-click option to add products to their shopping cart. In addition, once clicking through to see more buying options, the chances of a consumer buying from your store drops. And, if there are multiple sellers with the same listing price, the chances of the consumer actually following through on the purchase drop again. Winning the buy box can greatly increase your sales, and vice versa.
In most cases, you can regain the buy box by solving the issues that caused Amazon to suppress it in the first place. This means checking your account metrics to ensure they are in good standing, checking your product listings to make sure they are complete, and reviewing your products to ensure that they are not cheaper elsewhere.
Amazon's competitive pricing model relies on a perceived best price, which means that you should try to keep your product at or below MSRP. However, you can save time regularly checking other listings and monitoring your product across the web by using automatic repricing tools which will handle the work for you.
Repricing tools like AppEagle and Repricer Express can change the price of your product throughout the day based on changes to other listings, new products online, and even sales on other websites. This will allow you to maintain your buy box position. It will also prevent you from losing the buy box for the product if Amazon finds another product priced more affordably elsewhere because your price will automatically update based on online pricing. However, repricing tools are an investment, and most charge a monthly fee.
Amazon's "Add to Cart" button will increase your sales so it is worth investing in. Buy box sellers tend to get most sales for the product, because most Amazon shoppers don't even realize they can look at other options. If you want to maintain that profitability, staying on top of your account and your product pricing will ensure that you keep the buy box.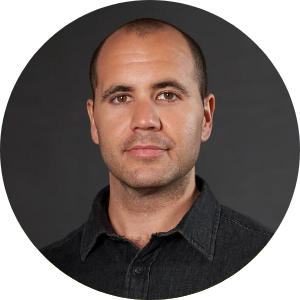 Written By
Chad Rubin
Chad Rubin is the co-founder and chief executive officer of Skubana, a multichannel e-commerce software the enables brands to unlock growth by unifying their back-office operations.