Amazon's re-entry into the China market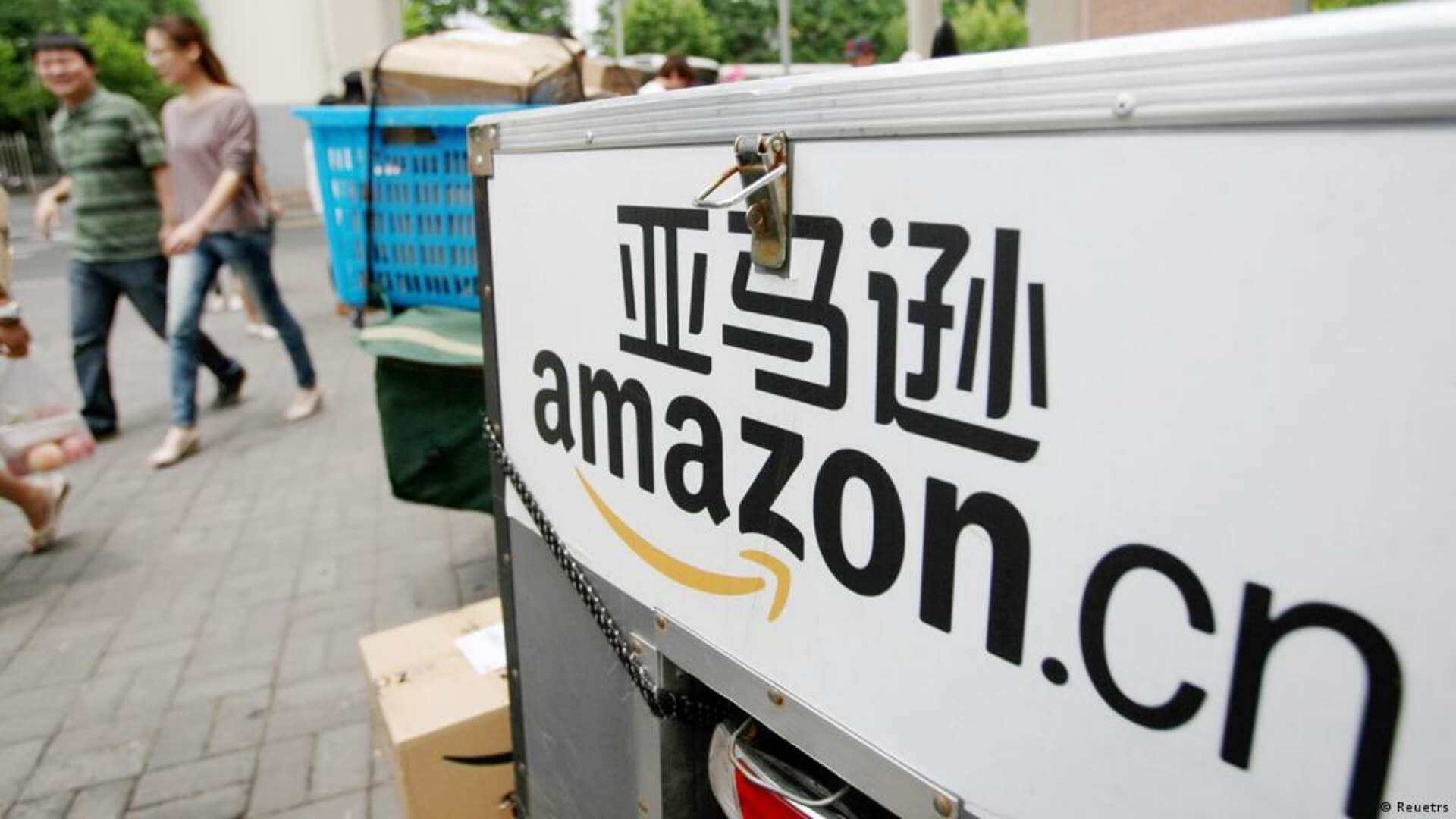 If you follow Amazon and their various businesses, you may notice Jeff Bezos seems to have one big regret; China. Amazon failed to invest initially, which led to Amazon ultimately becoming a small competitor in a giant market. This was the narrative a year ago, but it has been changing. Amazon's reentry into China seems to already be making progress.
Chinese e-commerce is not for non-Chinese companies
Alibaba and lately JD.com controls more than 80% of the market, leaving other marketplaces to battle for little stakes. China is the largest and most populated country in the world, and the scale of these businesses make them unique. If you look at the graphic below, you will notice that there are 6 different business names but in actual fact there should only be 4. Suning.com is part-owned by Alibaba as part of their new retail initiative in which they want to connect online and offline retail. Secondly, Yihaodian is what Walmart uses to use to sell their groceries, and that is now owned and operated JD.com and Walmart.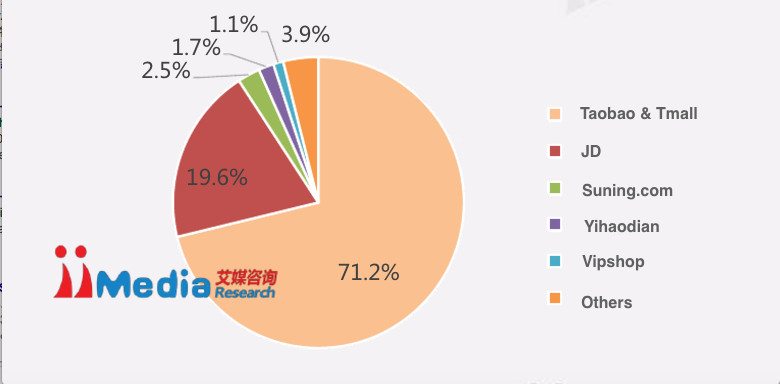 Source: TechNode
The size of the market and opportunity for Amazon
According to DigitalCommerce360, online retail sales in China reached 5.16 trillion yuan ($752 billion) in 2016, representing 26.2% growth from 2015. This is more than double the growth rate of overall retail sales, according to China's National Bureau of Statistics. This giant market is seeing a change in consumption habits as Chinese customers want to purchase imported products, which are seen as a higher quality than what's available on Alibaba and JD.com.
Amazon did something that no-one thought was possible - they opened up a store on TMall, Alibaba's premium marketplace that's regarded as an entry point for brands to access Chinese customers.
Amazon.com opened an online store on Alibaba Group Holding Ltd's fast-growing online marketplace because the business wants to expand in China, and Tmall offers virtual storefronts and payment portals to merchants. Several western retailers, including Zara owner Inditex, Britain's Burberry, and ASOS have joined TMall this year as they look to boost their presence in China. This was done in March, 2015, but in hindsight, it was the first move of a larger plan.
In mid-2015 it became apparent that JD.com and Alibaba were in an all-out battle to sign international brands to their platforms. By doing this, these giant marketplaces would be the destinations for Chinese customers to purchase anything from berries to luxury cars made outside China.
October 2016, Amazon plays the Prime card
Amazon is bringing a version of its Prime membership program to customers in China, which will include free, cross-border shipping from the Amazon Global Store as well as no minimum free domestic shipping. The service, which will compete with local rivals like Alibaba and JD.com, will cost 388 yuan ($57.23) per year after the first year (a discounted rate). In a period of almost 18 months, Amazon went from having a store on Tmall to starting Prime in China.
Prime in China provides customers access to international goods from marketplace sellers from Amazon US, UK and Japan. Amazon leveraged the local markets' desire for international products and then utilized sellers in markets that can satisfy those needs. The products are fulfilled from Amazon logistics centers in these markets. Amazon China added 850,000 international products from Amazon Japan into the Amazon Global Store, which provides another opportunity for Amazon's Japanese sellers to create revenue from cross border sales.
China Daily summarizes the benefits with this expansion, customers will be able to purchase products directly from Amazon Japan and enjoy the same quality as Japanese customers at VAT free prices. Orders from Chinese customers will be shipped directly from Amazon Fulfillment Centers in Japan and delivered to customers within seven to 12 working days.
May 2017 Amazon China update
In the first quarter of 2017, the total sales from China via Amazon's overseas stores were 11 times as much as the same period two years ago. Chinese consumers have purchased nearly 17 million pieces of cross-border directly-delivered merchandise from Amazon China since the official opening of cross-border direct-delivery service since October 2014, according to Amazon China.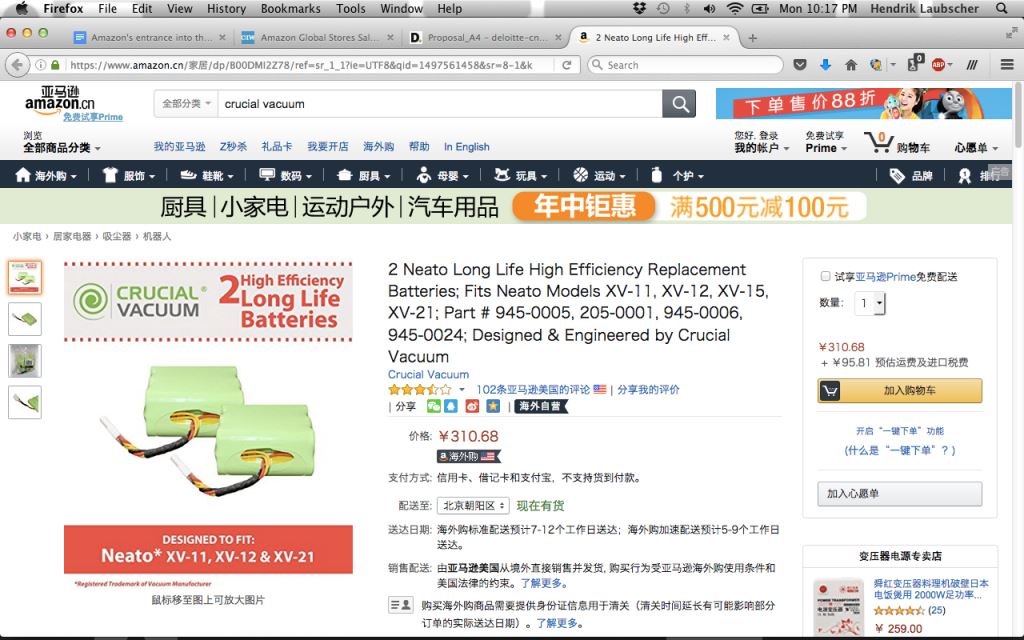 If you look above, you will clearly see how Amazon China ensures that they mark the product from Crucial Vacuum as being from an American seller. This is to leverage the cross border element that has seen huge growth in China in the last 18 months.
In summary
Amazon has seen cross border e-commerce as their gateway into China. Whilst their local Amazon business has struggled against Alibaba and JD.com, cross border shopping via the Amazon Global Store has shown remarkable growth in a market that Western e-commerce operators have struggled in.
China has provided Amazon with 2 opportunities. The first is to provide cross border e-commerce for Chinese customer using merchants from their US, UK and Japanese marketplaces. Secondly. China also provides Amazon with access to Chinese manufacturers that sell on global marketplaces.
Amazon is not going to be market leader in China for the foreseeable future, especially not with Alibana and their Tmall and Taobao marketplaces. However, Amazon is indeed taking market share away from both JD.com and Alibaba when it comes to cross border e-commerce.
This is a guest post by e-commerce writer Hendrik Laubscher. Check out his blog for more of his work.