Just Got Amazon Headline Search Ads in Seller Central? Here Is What You Need to Know
August 3, 2017
4

min read
Despite the proven effectiveness of Amazon Marketing Services (AMS) Headline advertising, it's a tactic that remains a little murky for many Amazon Sellers.
In case you're wondering what Amazon Headlines Ads are, see the image below of the placement.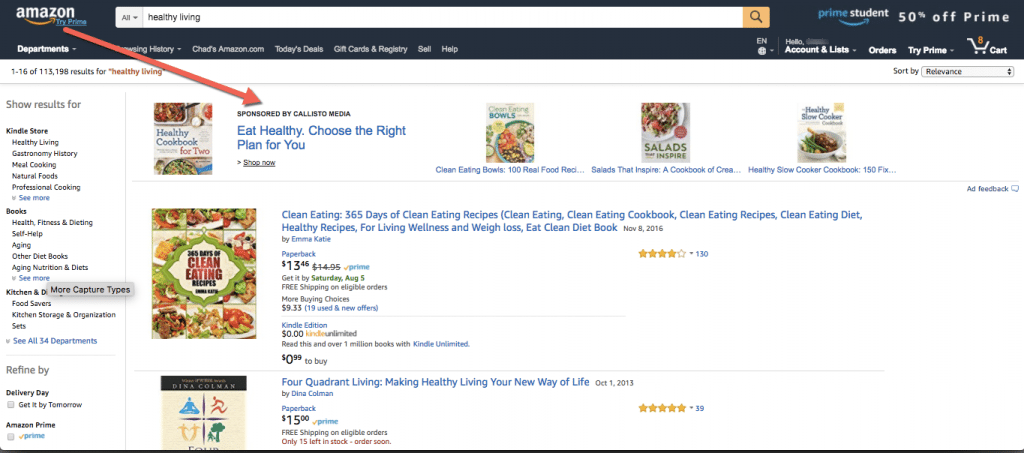 Amazon sellers were forced to login to a different platform and it was just not ideal for a professional or a novice Amazon advertiser.
A few weeks ago, we heard of some Amazon sellers received access to headline search ads in Amazon's Seller Central instead of needing their AMS account. We were so excited, but not all sellers had received it yet.
Well, today we received access to Headline Search Ads in Seller Central and we're about to share with you the differences between managing Headline Search Ads in Seller Central vs. the Amazon AMS platform!

Why?
Mainly because YOU can finally optimize Headline Search Ads correctly without having to use Microsoft Excel!
[bctt tweet="#Amazon Headline Search Ads have FINALLY made it to Seller Central!" username="skubana_erp"]
The old way:
To create an ad in Amazon Marketing Services (AMS), I used to need to need to go here:

Now, I can go to the "Advertising" tab in Seller Central, click "Campaign Manager" and click the text that says "Headline Search Ads NEW".

Then, in AMS, I would have to select which ad I wanted to run.
Now I click "Create Campaign" in Seller Central.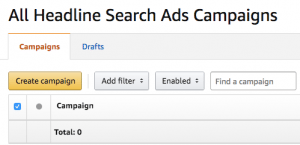 Then, in AMS we would have to either create my own page, use our Amazon storefront or create a custom URL.
I typically would select items to create my own page.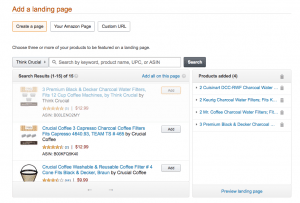 The New Way of Optimizing AMS Headline Ads in Seller Central:
Now, in Seller Central, they show my brand options and I select the items I want to create my own page.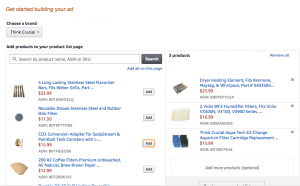 For AMS, I would then create a campaign name, pick my daily budget and add suggested keywords, my own keywords, or upload keywords.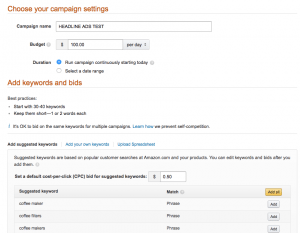 Seller Central, however, takes you straight to the creative aspect which lets me add the copy of my choice and rearrange products if I need to. I can preview the page I'm creating too.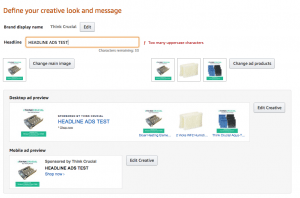 The next step on AMS is when they would allow me to select my creative.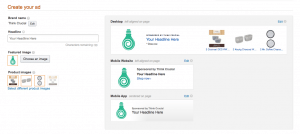 Seller Central ends the creation of headline search ads by letting you add keywords on one page then moving onto the next step to name the campaign and add a daily budget.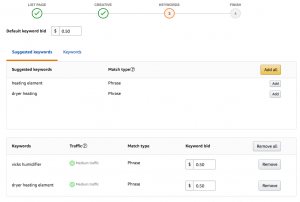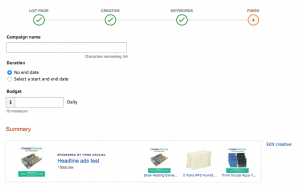 And that's it!
It's wildly different, isn't it?! Isn't it awesome?!
Okay, I know what you're thinking "It's the exact same."
WRONG!
The BEST part about headline search ads moving to Seller Central is you can finally FILTER!
In AMS there is NO WAY to filter by date! If I would to make bid changes this week and check them next week I would never get to know if the change helped or not! I would have to download all of the campaign's data, add it to Excel, then work some filtering magic there so I can compare those changes to the previous week.
RIDICULOUS, RIGHT?! Take a look for yourself:

NO filter options!
This is where the glory of this new Seller Central feature comes in.
Just like in the "Sponsored Products" section of Seller Central I can now filter by date and see campaign name, status, start date, end date, budget, impressions, clicks, spend, click through rate, cost per click, sales, and of course, advertising cost of sales (ACoS).

This will FINALLY allow me to filter by date to see how each ad is doing and how each keyword is doing so I can adjust bids accordingly.
"But Andrew, why are you so excited about Headline Search Ads? It's just another way for Amazon to take your money!"
I'm getting, there. Calm down.
Everyone wants to be the first product shown. No matter what you're using, Google Ads for Amazon, Google Shopping, Google Search, any other marketplace, etc. You want to be the first product shown. But what if you were the first THREE products shown?! BOOM!
This is what it looks like when your headline ad shows up: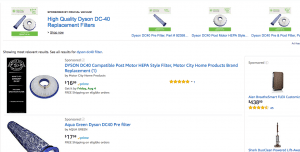 Now you can beat out everyone who is using just the regular old sponsored products ads and have your headline ad be the first ad shown.
Not only that but when they click on the ad it will take you to a page with ONLY your products! So now there is no competitor in sight!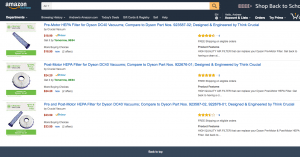 When we first started headline search ads I saw a HUGE spike in sales, and now that I can finally optimize my ads to keep my ACoS down and start to bid higher on better-converting products, I know we're going to really optimize our advertising strategy on Amazon!
I keep an eye on our Skubana blog comments so to help out, if you have ANY questions about Headline Search Ads on Amazon, comment below. I'd be happy to help!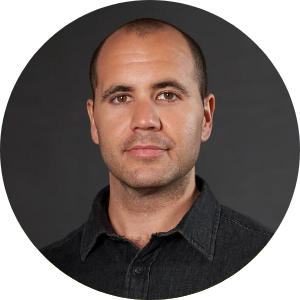 Written By
Chad Rubin
Chad Rubin is the co-founder and chief executive officer of Skubana, a multichannel e-commerce software the enables brands to unlock growth by unifying their back-office operations.