Amazon's Push into the Logistics Game - An Analysis of Amazon Drone and Flex
January 7, 2016
6

min read
Today's featured post is written by Hendrik Laubscher. He is Head of Product for Africa's largest price comparison engine. He has a decade's worth of experience in e-commerce, mostly focused on emerging markets. He writes a blog and curates a weekly newsletter that is read by e-commerce executives across the globe. He is an e-commerce thought leader whom writes for multiple e-commerce businesses.
What is the one thing that Amazon has been unable to control? No it is not Wall Street but rather last mile delivery. For an e-commerce business that prides itself in customer satisfaction and centricity, being at the mercy of partners such as FedEx, UPS and USPS leaves Amazon liable for customer unhappiness.
The Reason for the Formation of Amazon Transportation
I believe that the formation of Amazon Transportation started 2 years ago. This was the year in which Amazon had to issue gift certificates after failing to ship products to customers.
Amazon.com and United Parcel Service said Thursday that they would offer refunds to customers who did not receive their Christmas orders on time, after a larger-than-expected surge in last-minute online shopping, caught the shipping giant off guard.
Customers who failed to get their deliveries by Christmas Day would get $20 gift cards and refunds on shipping charges, Amazon had said. UPS also offered refunds on shipping costs. FedEx did not promise refunds but said it would work with people affected.
In 2013, UPS was largely blamed for failing to deliver Christmas presents. I will concede that the weather and large last minute volumes had led to this situation.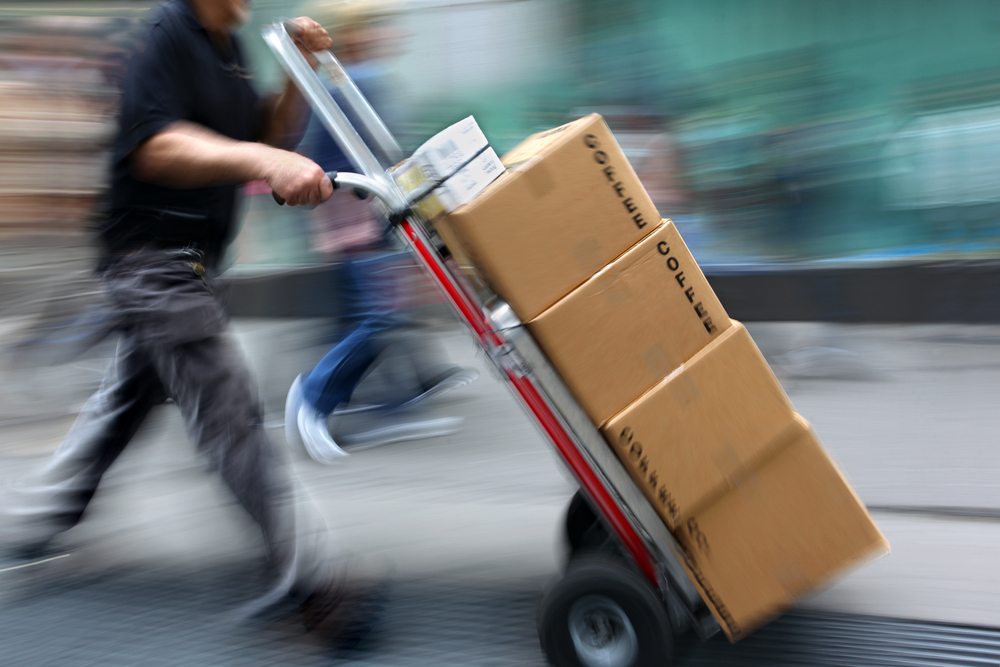 UPS spokeswoman Natalie Black said the problems stemmed from a "perfect storm" caused by an unexpected jump in Christmas shopping the last two weeks, a compressed holiday shopping season in 2013 due to the late date of Thanksgiving and some severe weather conditions that halted some deliveries.
UPS and FedEx admitted that the cause of the delays were that they were overwhelmed by last-minute orders and bad weather. The overall volume of online orders for the holidays have exceeded expectations, which admittedly is a good trend for Amazon in the long run, but problematic in the short.
Until this day Amazon has never made public what the 2013 and 2014 disasters cost, both in financial and reputational value. I suspect that Bezos being the customer advocate he is, ultimately wanted more control over these circumstances.
It all started with sortation centers in which Amazon wanted to streamline the process in which packaged items are sent to customers.
Instead the new Kent warehouse that had opened just three weeks ago is teeming with sealed parcels containing thousands of orders for Amazon consumers. Those packages zip along a maze of conveyor belts, where computers and workers sort them to ultimately deliver them to individual post offices in Seattle, Portland, Spokane and points in between.
Since Amazon is now running their own sortation centers, as a trial partnership with USPS, Amazon had implemented a plan to provide Sunday deliveries..
In November 2013, Amazon.com officially announced that they were working with the U.S. Postal Service to deliver packages on Sunday and holidays, starting in Los Angeles and New York, and in May, adding 15 more cities. In recent weeks, it has rolled out to even more areas including: Seattle, Portland; Northern New Jersey; San Diego; Fort Worth, Dallas and Houston in Texas; Richmond, Va.; Washington, D.C. and other additional Virginia suburbs.
So it is evident that in 2013 till late 2014 that Amazon was leveraging UPS and USPS's businesses in order to provide faster shipping. Also keep in mind that in this same period of time Amazon Prime membership was starting to grow. Amazon's decision to move investment is directly correlated to Amazon Prime growth.
Then Jeff Bezos stole all the limelight by doing a 60 Minutes segment after the festive season in 2014. On prime television, Jeff Bezos unveiled to the world the Amazon Drones and the creation of Prime Air. The carefully chosen time and interview with Charlie Rose was executed perfectly to ensure that Bezos would get a lot of press and momentum for the idea.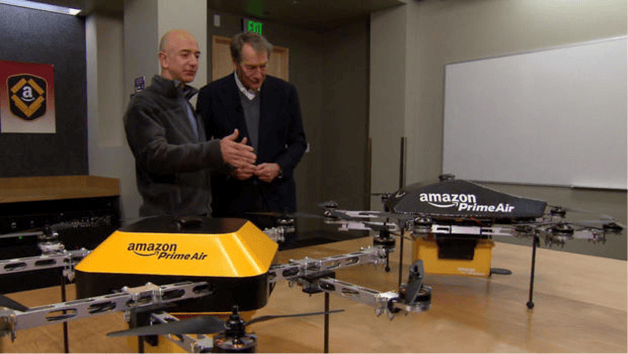 Fast forward to 2015
Amazon provided customers with Prime Now an app that "Features Local Store Delivery in Chicago, Los Angeles, Manhattan, Portland, and San Diego". This is the ultimate addition to Prime users as in these certain areas, customers can purchase and receive certain products within 2 hours. However this would also provide additional strain on Amazon's logistics network. It being Amazon, Bezos hedged his business against new upstart competitor Uber by creating a new business called Amazon Flex that would compete in the logistics game.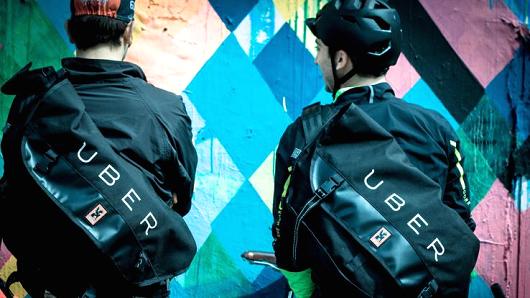 (Image via CNBC)
I believe strongly that Flex and Drones will be used in future to service Amazon Prime Now customers. Drones are able to reach suburban areas at a greater rate than humans and are only bound by their battery life.
So how does Amazon take their reliance on UPS down a notch? By doing a trial in the middle of nowhere and secretively testing planes between certain locations.
"The latest rumored venture into Amazon shipping has a name: Aerosmith.
An air cargo operation by that name launched in September of this year in Wilmington, Ohio on a trial basis. The operation is being run by the Ohio-based aviation holding company, Air Transport Services Group, or ATSG, out of a state-of-the art facility. It's shipping consumer goods for a mysterious client that many believe to be Amazon. " (via Vice.com)
The project is an air freight transportation operation flying four flights a day, Cunningham said. The hub-and-spoke operation is based out of Wilmington (ILN) with flights to and from four other confirmed airports: Allentown, PA (ABE), Ontario, CA (ONT), Tampa (TPA) and Oakland (OAK). Amazon has distribution centers about 20 miles from ABE and ONT and within 60 miles of TPA and OAK.
News of these logistics experiments should scare competitors as well as logistics services. Why? Because these tests could ensure that Amazon moves items between distribution centres / sortation centres at a faster rate they are able to. I don't think that Amazon will use these aircraft for international flights as that would cause delays from customs, as it requires declaration of what is being brought into the US and I suspect that UPS will continue to bring in International goods to Amazon locations.
Here's the important fact to note: When a company imports products from overseas, it has to disclose details on the origins of those products to U.S. Customs and Border Protection. These details include the name of the supplier, the purchase price, the number of units, and more. If Amazon were managing the air freight for these shipments, it would have access to all of this sensitive data, data it could use to buy goods directly from the source for less. Given that Amazon competes in just about every category of consumer goods, it's hard to imagine companies handing over such sensitive details to a company with a reputation for ruthless competition.
In Summary
Amazon is going to invest into their logistics network to ensure that they can control more of the last mile. Drones and Amazon Flex staff will then service Prime Now customers and the much spoken about planes will be used to haul items between DC's. UPS, FedEx you have been warned - in the not too distant future Amazon will be a direct competitor.
Skubana is an e-commerce ERP platform designed for sellers by sellers. Sign up for a free trial on the right side. And as always:
Work Smart. Sell More.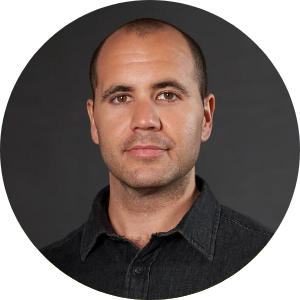 Written By
Chad Rubin
Chad Rubin is the co-founder and chief executive officer of Skubana, a multichannel e-commerce software the enables brands to unlock growth by unifying their back-office operations.