Amazon Prime Day 2020 Panel - Recording
December 10, 2020
74

min read
By now, most sellers understand that being proactive and having a Prime Day strategy in place is a must. With Prime Day being delayed due to the current environment we're in, this allows brands more time to prepare to make this 2020 Prime Day the most lucrative shopping holiday yet. Join Tinuiti and partners for a roundtable discussion and a 30 minute live Q&A to learn key success factors for advertising, inventory management, reviews and more to drive optimal performance for Prime Day. Maximize your brand's revenue potential with Tinuiti's 2020 Amazon Prime Day checklist for digital marketers.
Also, for more info on boosting Prime Day performance, check our guide on how to optimize for Prime Day.
Watch the replay right here or read the transcript below: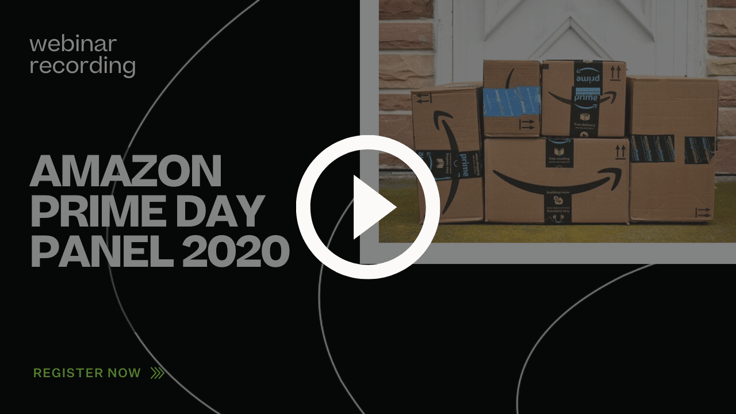 Transcript
­Persephanie Arellano:
West coast and good afternoon to east coasters. Thanks for taking the time to join us today. My name is Persephanie, I'm the webinar coordinator here at Tinuiti reporting to you live from San Diego, California. And I'll be your host for today's webinar. Today we're gonna be covering pro tips from seven marketplace experts on Tinuiti's Amazon Prime Day 2020 panel. However, before we get started, I just wanted to give alll of our attendees huge thank you for taking the time to join us but also all of our partners from eComEngine, Salsify, Skubana and Deliverr.
So by now most sellers understand that being proactive and having a primary strategy in place is a must with Prime Day being delayed in the current environment we're in this allows brands more time to prepare and to make this 2020 Prime Day the most lucrative shopping holiday yet. So on the next slide, I'm gonna go ahead and cover our event logistics. The platform that we're using is GoToWebinar, please submit any questions that you have in the chat box to the right. I'll be sure to add this to the queue of questions for our speakers at the end. There's also five handouts in the resource section. So feel free to check these out whenever you get a chance. And then lastly, this webinar is being recorded and will be sent out to you by tomorrow morning. So feel free to share with your colleagues and friends. And of course, if you're having any trouble accessing these features, just let me know, I'll try to troubleshoot the issue in the back end. Now, a little bit about Tinuiti for anybody that's just being introduced to us for the first time. Tinuiti is a performance and data driven marketing leader, we focus on every aspect of the customer journey across the tripoli of Google, Facebook, Amazon and beyond. And today, we deliver the best in class data analytics, brilliant creative execution, and of course, exceptional strategist.
Now bear with me, we have so many experts speakers, so I'm gonna go ahead and introduce them all briefly before kicking it over to them going over our agenda and I do have a poll question queued up as well. So I'm gonna start off by introducing Andy Taylor our Director of Research. He's responsible for analyzing trends across the digital marketing spectrum for best practices, and industry commentary. He speaks frequently at industry conferences and events and his work has been quoted in major publications such as the Wall Street Journal, New York Times, Bloomberg and more. Next up, we have Mark, who is our marketplace operational specialist. And he's been with Tinuiti for just about a year and brings with him a comprehensive eCommerce background rooted in accelerating growth with extensive vendor Central and Seller Central management experience. So Mark partners with his clients by providing expert analysis and looks like account direction to form a strategic plan for clients Amazon business.
And then next we have Stuart who is a senior specialist of marketplaces. So Stuart has experience on both sides of the Amazon coin. And he was the operations manager for the largest motorcycle parts and supplies vendor prior to coming to Tinuiti. He is continued to build out analytics tools and lead the charge to efficiently meet client goals with high level forecasting to statistical models in operational excellence for all aspects of a client's business.
And then next we have Chad Rubin, CEO and co founder of Skubana, a software that enables multi channel brands and retailers to unify their back office operations. Rubin founded Skubana to address limitations he saw with the existing fragmented operations platform that hindered growth and really cost millions for eCommerce brands. He's widely recognized as a leader in the eCommerce industry using his personal experience building an eCommerce brand to inform the direction and strategy at Skubana. Rubin also is a CEO of three crucial ADDC home essentials company. And then a couple more speakers. We have Michael who is the Director of Sales with Deliverr. His work, or sorry he works with more than a dozen fulfillment specialists. Oversees the onboarding of all new sellers and helps those sellers increase revenue through current and new sales channels.
Next we have Alexandra and she is a retail success manager at Salsify, a PXM platform built to help brands win the digital self. Alex manages Salsify partnerships with retailers like Lowe's, Wayfair, and of course, Amazon. Her background is in buying, merchandising, fashion tech and digital strategy. And then last but not least, we have Becky, who is the Content Manager at eComEngine, a software company that creates problem solving solutions for professional Amazon sellers. Becky's also passionate about empowering Amazon sellers and brands to succeed in a competitive marketplace. She creates free educational content to share industry knowledge and help merchants continue to grow their business. Alrighty, that is quite the lineup we have. So next here is our agenda. We're gonna be covering the ultimate 2020 Prime Day checklist.
Next by our four pillars which is gonna be goal setting, budget allocation tips, tips to get legitimate reviews and prep your content. effective inventory management best practices and then of course closing it up with some Amazon search and DSP advertising one on one tips. So let me get this poll queued up for everybody. Already, so I'd love to see if everybody could participate. I'll share these results out loud. Here's the question, which areas do you feel need the most optimization to prep for Amazon Prime Day? So here, basically the four pillars that we're gonna be diving into, you can also select all the above. And once I see that about a quarter of the attendees have voted, I'll go ahead and close the poll. Alrighty, thank you to everybody that voted. So here's your answers for this. Which areas do you feel need the most optimization to prep for Amazon Prime Day? So, no surprise but it looks like about 35% of you said all of the above for the four pillars that we're gonna be covering. That's awesome, you guys are in the right place. Followed by 34% advertising, Stuart is definitely gonna be able to take you on with that. And then next inventory, operation fulfillment, goal setting and budget and then Amazon creative. Alrighty, without further ado, I'm gonna go ahead and pass it over to our Director of Research, Andy to kick us off.
Andy Taylor:
Thanks so much Persephanie. So yeah, just like most of you probably already well aware, this is kind of stands to be a holiday season unlike any we've seen before. Certainly a lot of differences and changes that will affect consumer shopping and certainly a big part of that is the introduction of Prime Day into Q4. And how that's going to play with big days like Black Friday and Cyber Monday. And kind of those go to sales and clearance holidays. But there's also some other trends that are taking hold that will also kind of affect how shoppers are thinking about and looking at Prime Day this year. And I think maybe a good example of this is how big the wedding season might actually be in this Q4. As you can see from this slide, according to a May survey by the Knot, more than 25% of weddings were pushed later into 2020. And we've kind of already seen wedding related searches.
If you look over at Google Trends start to surge a little bit as weddings have started happening again after the lull in the early goings of the Coronavirus. And so certainly stands to be more of an uptick in wedding related demand this Q4 and other events that may have gotten pushed further in the year because of Coronavirus. I think there's certainly a chance that we'll see some of that demand spill over into Prime Day when people are, not only looking for things for themselves and potentially for the holidays, but also maybe for events like weddings. And certainly I can kind of personally attest to this trend this year. My wife works in wedding catering, which is kind of how I became aware of this is that she went from having literally zero events in December for the last five years of being in business to four this year. So a pretty gigantic leap in terms of December activity. And I think that's probably gonna spill over into online behavior as well. If you can clip to the next slide Persephanie. This is probably going to cause some weird convergences of demand, I think it's gonna be difficult to necessarily suss out whether folks are looking for personal buys such as typically happens during Prime Day or if they're looking for to pull those Black Friday, Cyber Monday sales forward. Or if they're looking for wedding gifts, there's gonna be a lot of different intense and folks are gonna find themselves in a kind of a different phase of life I think this Q4 then then has been in the years past.
So just something to think about in terms of thinking about which products might see a surge in demand this Q4 that don't typically see surges in demand and then vice versa which products do see typically surges in demand in Q4, but might lag this year because of how events have played out. If you flip to the next slide. There's a lot of unknowns and uncertainties certainly with not knowing how the virus is gonna play out. The economic uncertainty surrounding a lot of different industries. But the fact remains that Amazon has certainly conditioned shoppers to view Prime Day as an event that they should plan around. And I think a good way of kind of showing this is just how the click to order timeframe shifts around the core Prime Day event. If you look at how that shifted last year, you see a dip in terms of how many orders are attributed to ads within 24 hours of the ad click in the days leading up to the core Prime Day. As shoppers are kind of thinking through their purchases and researching products in advance of potentially better deals during Prime Day. And then that share skyrockets on Prime Day as users are aware that this will probably be the best price they're going to get for a while and it's a good time to convert. And so you see them really speed up that conversion process. And so in the days leading up and during the Prime Day event, it's pretty clear that shoppers care about Prime Day as an event to plan around. And I think that's still gonna be the case this year even with all of the unknown surrounding the other variables. And next slide. And if we think about how big Prime Day is compared to those events that will happen shortly thereafter if we look at Tinuiti advertiser data, for 2019, we found that the two day Prime Day event outpaced Black Friday and Cyber Monday combined for a host of different categories, particularly consumer electronics. So I think it's certainly possible this year that we see an even bigger disparity because if some of those Black Friday and Cyber Monday shoppers do end up pulling up sales into the prime day period, as opposed to waiting until the traditional kickoff for holiday shopping that could be even bigger. I think another consideration is that one of the categories you won't see on this chart is toys and games.
Last year, we did see toys and games actually see bigger sales on Black Friday and Cyber Monday with parents looking for toys and games for children and things like that. And so I think there's also the possibility that maybe those purchases come into play on Prime Day as well and more so than in years past. So certainly the possibility that, categories that haven't historically seen bigger sales on Prime Day might even see a switch this year with it being closer to that Black Friday, Cyber Monday. And next slide. And certainly a big part of making the most of Prime Day is allocating adequate ad budget. And as you can see here looking at Tinuiti advertiser data across both sponsored brands and sponsored products for both days of the core Prime Day event last year average spend was at least 150% higher than the June daily average. And so you certainly want to make sure you're baking in enough budget to take advantage of the huge surge in demand and allowing your competitors to soak up some of those sales.
If you notice on these charts, most of that increase in investment is really bucketed into those two core days of Prime Day, as certainly with sponsored products and sponsored brands as those ad formats are directly on Amazon and geared mostly towards converting folks who are already on the site and looking to purchase. But that's not really the extent of how you should be thinking about budgeting is there's also, the potential to target users before and after the event with the Amazon DSP. And if Persephanie can flip to the next slide. You'll find that if we look at, again, Tinuiti advertiser data for 2019. Advertisers typically ramp up, DSP spend about two weeks before Prime Day in anticipation of the event to try to build awareness and consideration through these display campaigns that can target users both on and off Amazon. And then we also find that advertisers typically re target users after Prime Day as you can see here, spend actually dips a little bit during the Prime Day event itself as budget gets more reallocated to sponsored products and sponsored brands. But immediately following the event, you see it ramped right back up as users are now on retargeting pools. And you can try to track down those folks who may have viewed products but not converted during the core of the event. So don't just be thinking about those two core days also think about the lead up and lead out of the event. Particularly as it pertains to how you might re target their shoppers heading into the holiday season.
Again, with that proximity to Black Friday and Cyber Monday there could really be some interesting strategies to deploy to kind of get the most of those shoppers who might be active during both periods. And so I think a few key takeaways from kind of those points are, number one, definitely dig into how performance shifted last year. And do it at a granular level to understand how to adjust your bids and targeting for specific products and keywords. Don't just go into the account and lift the bid on literally every keyword. Make sure you are hitting profitability goals and make sure you have enough budget to take advantage of the increase in demand. Number two, understand that this year will obviously be very different and there could be different winners and losers on Prime Day relative to years past. Again, given the proximity to holiday and the possibility that holiday shoppers will pull those sales forward to Prime Day, as well as other developments like something like wedding season kicking off more in October, November than it typically does. And how that might impact which products folks are really looking for. And then lastly, make sure to budget appropriately not just for the core two days of the event, but also look into the possibility of building awareness and consideration will lead up to the event. And also retargeting shoppers after Prime Day to make sure that you're, again, just making the most of this in a huge surge in demand and staying top of mind during the event by planting that seed ahead of the event and then after the event making the most of those shoppers as we head into the holiday season.
Perspehanie Arellano:
Awesome, thank you, Andy. I'm gonna go ahead and transition over to Alexandra from Salsify now.
Alexandra Alves:
Awesome, thank you Persephanie. Hi, everyone, and thanks for joining today. So I'm gonna kick off this section by just talking about the importance of good content on Amazon and where you should focus to get your content ready for prime day. Go to the next slide. So the reality is that there isn't a lot of good content on Amazon right now. On a recent study that Salsify did, we found that the top 10% of products on Amazon only score a D on their content. So it's not great. But the good news is that if you do take the time to invest in your content and really focus in this area, you could really outshine your competitors and gain share market and take advantage of Prime Day. Let's go to the next slide. The overall message that I really wanna share with you today is about investing in product experiences. So what that means and how we define that at Salsify is finding that sweet spot between your brand content. So the story you wanna tell your brand messaging, and that transactional commerce content that you need just to get the sale done, to get the consumers the information they need to click that buy button. So that sweet spot that you wanna find is what's really gonna drive conversion and shopper loyalty over time. Go to the next slide. And when we think about driving product experiences, you can see from this slide that that experience has been missing for brands on Amazon. So brands tend to invest really heavily in their DTC sites and the back trends, that doesn't translate over to the Amazon GDP. So if you look at Nike, which is one of the sort of master brands that creating lifestyle imagery, they invest millions in their marketing. You can tell on their website and in their marketing how much they invest.
If you go to an Amazon page, you're really just getting the front of the shoe, the top of the shoe and for some reason, the bottom of the shoe. No one wants to see the bottom of the shoe. And that lifestyle sort of imagery and brand messaging that they've created doesn't translate. And actually, you may have heard in recent news that Nike has pulled back from selling on Amazon. And it probably is because they just couldn't figure out or want to put the time into figuring out how to get their Amazon strategy right and it wasn't translating. But you see this happen across verticals like beauty with the Olay example that you see here as well as Nespresso. You see George Clooney sipping that espresso you feel like you want an espresso, you wanna live like George. But if you're buying espresso on Amazon, you don't get that same experience. And what brands are missing is the communication to consumers about why they should shop their brand and their product over another one. So if we go to the next slide. There are four areas that I wanna talk about today that you could focus on to really drive your product content home. So the first one is titles and feature bullets.
So obviously, if your shoppers can't get to your PDP then they're not gonna be able to convert. So focus on titles and feature bullets that drive SEO optimization as well as ranking for unbranded keywords. So, a bunch of consumers these days are shopping on Amazon and in general, and they don't search for a specific brand, right, they search for black dress or red purse. So you wanna make sure that you're covering as much description as you can in both your titles and feature bullets to up your ranking on the search page. And the second piece is images. So obviously, images are important, but what we've seen from a consumer report that we developed at Salsify is that they're becoming even more important over time. So just two years ago, consumers expected to see in a survey that we sent out three images per product. And that number has now doubled to six. So those demands are gonna continue increasing. Consumers are gonna need to see more of your product especially now when they don't have a chance to sort of follow the digital journey to see something online and maybe see it in store that eventually buy it online.
Obviously because of COVID consumers are really shopping primarily online. So you will need to be able to meet the demand that they have to see what the product is and a bunch of different facets lights to make sure that they know what they're getting. The third one is super important. I'm gonna double click on this in the next slide but A+ content. So in this day and age A+ content really is your digital product packaging. So a brand you know isn't able to look at that sweater or a customer, excuse me, isn't able to really touch that sweater on the hanger or you know pick up that box on the shelf and read the ingredients and see what story you wanna tell. So the A+ content is the way that you do that. So are you really engaging shoppers and telling your brand story and not just to drive conversion that one time, but to really drive customer loyalty over time.
And then lastly, ratings and reviews which the next speaker will go into more detail. But the sort of takeaway here is that shoppers trust other shoppers. So it's really important to get the number of reviews up on your page, and then focus on building a service and customer loyalty to drive your star rating up as well. Go to the next slide. So here are just what you can do now, between now and Prime Day to start preparing your content so that you're ready to hit the ground running. So the first is to organize your content. So this is something that Salsify definitely believes is really important. A lot of brands have a lot of teams working on a lot of different things. Everyone's doing something different. So it's really important to centralize and store your content in one place, ensure that it's complete and accurate and ready to go. The second is that double click into the A+ content that I mentioned. So invest in below the fold experiences. So how are you differentiating your products and telling your brand story to drive shoppers to wanna hit that buy button. The third one is to be the best partner to your retailers. So really know the ins and outs of Amazon.
Obviously, it's great that you guys are here and getting the information that we're sharing. There's tons of information out there about Amazon. So know the process, really lean into learning about all the ins and outs of what Amazon expects and be a good partner to them to invest in that relationship. So that you succeed on prime time day. Fourth one is to automate what you can, easier said than done. But sort of going back to the organizing your content piece and getting your teams aligned. Look at the processes you have in place for managing your data on Amazon and see where you can improve. Things on Amazon move really quickly. And you really have to be agile and flexible as possible to update your content, keep it fresh, and sort of beat out the competition. And then lastly is leveraging analytics to test and learn. So get the reports in place that you wanna pull information on now, so that right after Prime Day, you can get those reports running, see what worked and see what didn't and then continue adjusting from there. Prime Day is one day, it's a very important day, but you wanna start thinking about how what you do on Prime Day is going to impact your business for the rest of the year.
Persephanie Arellano:
Thank you, Alexandra. We'll go ahead and kick it over to Becky from EcomEngine.
Becky TrowBridge:
Hey, so another thing that you can do right now to prepare for a successful Prime Day and Q4 beyond that, because since we're experiencing a delayed Prime Day, it's definitely going to bleed into your Q4 sales as well is that you want to get more reviews. As Alex said shoppers trust other shoppers. Reviews are really essential to your Amazon business. They help your ads perform better converting more clicks to sales. You can get ideas for improving your products, measure customer satisfaction. There are all kinds of benefits to getting reviews. One of the most important things is even if you already have a lot of reviews, you may feel like oh, well, my products been doing really well. Shoppers are really looking for recency and relevancy. I was just shopping for a freezer actually. And in 2020, as we're dealing with the COVID pandemic there's a limit on the freezers available and the reviews I found for the model, I was looking at work from 2015. And normally, that would have probably prompted me to start shopping around for another model. However, there was nothing else available. So Frigidaire got my money.
On Amazon, you don't have that luxury. You have lots of competition and sellers, shoppers can just keep looking. So you need to make sure that when they get to your page, they see what they want to see that your A+ content is setting up the experience that you want to provide. And that the reviews show that you're providing that experience to other shoppers. This Amazon agency Marknology recently implemented the request to review button which you can now automate with feedback five, and they were kind enough to share some of the results that their clients have been seeing. So far, they had a client that had 20% more positive reviews since using the request review button. Another client saw a 50% fewer negatives, and then yet another saw a 15% more positive. And then Persephanie we can go to the next slide. We also recently compiled some data from a random sampling of feedback five customers and found that after request a review was activated, the sellers were seeing a 41% increase in their reviews which is incredible. Especially given that the request review button requires very minimal effort on your end. So as sellers you're all busy and you can actually use the request review button to request reviews directly from Amazon to your buyers and there's a lot of trust in that communication. We're seeing great results overall. If we go to the next slide. Some sellers have had questions about whether buyer seller messaging is still an option. If you're not aware of the request, a review button is on the order details page in your seller central account. You can send it individually for each of your orders during a certain time window or you can automate that functionality with a tool like feedback five. You can still send messages to request reviews or feedback through buyer seller messaging. One of the benefits of that is that if you're a brand, you can really customize your message and make a branded template and A/B test your subject lines. Automate that with a third party tool. However, it's really important to follow and understand all of Amazon's guidelines and as hell note sometimes they're subject to change.
And the last thing you want to do is get your account suspended leading up to Prime Day and in the middle of Q4. So the request to review button offers you an option to ask for reviews in a way that will never get your account restricted. So if we go to the next slide. Another benefit is, as I mentioned, it's always going to be compliant with Amazon's policies because the message is actually being sent by Amazon. But another great benefit is that this message is instantly translated into the recipients chosen language. So that allows you to sell in international marketplaces and request reviews and still reach your customer. You can also use FeedbackFive for flexible segmentation to schedule automation for this. Of course, you can send these review requests manually, but we know that not many sellers have time for that right now. However, if you haven't given it a try, I'd recommend it just check it out. As I said, we've gotten proven results and so far, so good. I think we can move on to your key takeaways.
Alexandra Alves:
Yeah, so the first two takeaways here relating to product, again, are to focus on creating a product experience that consumers demand. So not just transactional content, but how are you driving your consumers to really feel that they wanna purchase from your PDP over another competitors? And then secondly, consider A+ content your digital packaging. Are you leveraging that tool to really tell your brand story and engage those shoppers to not just drive conversion the one time but to build shopper loyalty over time as well?
Becky Trowbridge:
Yeah, and as I mentioned, getting more reviews will continue to help you increase buyer trust and drive more sales, which is what we all want to see.
Persephanie Arellano:
Awesome, thank you, Alexandra, and Becky. We're gonna go ahead and kick it over to Mark and then we'll go ahead and after that our next key partners.
Mark Russo:
Thanks Persephanie. Hey everyone in the next slide, and in the next few slides, I'll be covering how both vendors and sellers should be preparing operationally for both Prime Day and then beyond Prime Day as we then quickly move into the holidays. So let's start with vendors. As you can see on the left hand side, as vendors we know that all too familiar feeling of waiting week after week for Amazon to issue purchase orders for caissons that we're running out of inventory on hand for. It's a helpless feeling but we can be proactive with direct fulfillment and Born to Run. So a bit about direct fulfillment. Direct fulfillment allows vendors to keep an active buy box offer by shipping directly from their own warehouses to Amazon's customers. I encourage vendors already with direct fulfillment access to take advantage in Q4. Be sure to keep an up the catalog and update your inventory regularly. But also be sure to expand your direct fulfillment capabilities. So inventory constraints you know are here for the foreseeable future and so direct fulfillment is the perfect backup plan. If you don't currently have access to direct fulfillment, you can create a case with vendor support to join. Separately from direct fulfillment vendors can also provide themselves with some comfort by taking advantage of Born to Run. Also known as vendor initiated orders, Born to Run allows vendors to request purchase orders from Amazon.
Now, there's no guarantee that Amazon will issue these purchase orders. But it's another great option for vendors to again, be proactive as we move into Q4 and beyond prime. Let's move on to the right hand side of the screen. Best practices for sellers in preparation for Prime Day and beyond Prime Day of course. So keys for sellers will include FBM capability which we'll expand on in future slides. And review of restock limits. So FBA sellers should already have shipped Prime Day inventory of course, but as we move out of Prime Day, it's gonna be key for FBA sellers to replenish that inventory quickly, especially on ASIN that are seeing restrictive restock limits. Let's go to the next slide and we'll dive deeper into those restock limits. So here I've compiled just a few of the announcements and changes that Amazon has made over the past few months. I'm not gonna go through each change, but it's a good visual to see that a pretty significant news Amazon has been coming up with and the changes they've been making to the platform.
So as you can see back on March 17, in response to COVID, Amazon introduced restock limits for FBA sellers. It took over three months but Amazon eventually removed those limits on June 23, only to then reintroduce the limits again on July 13 in an announcement, as you can see titled changes as we prepare for successful peak. This announcement was very noteworthy not only because of the impact of the changes, but also because it was basically three announcements in one. And so let's unpack that in the next slide. We'll begin with the most impactful piece of the announcement and that is Amazon reintroducing those ASIN level quantity limits for FBA inventory restock. Amazon noted that most products will be assigned a restock limit that allows inventory to cover over three months of sales, even though that's not necessarily what we've seen. And then they noted that they'll continue to reevaluate those limits if needed. The second piece of the announcement you can see highlighted there in green was the Amazon's changing the inventory performance index or IPI minimum threshold requirement from 450 to 500. I'll unpack that a bit more in the coming slides. But just a few notes on that announcement, sellers below a 500 IPI score will now be subject to storage limits effective, this was effective August 16. And then through the end of the year, so December 31. To see your storage limits, you're gonna go to your IPI dashboard, and then you expand the storage monitor displayed at the bottom of the page. And then finally, the third part of the announcement highlighted here in red. Amazon's offering free removals for a limited time. So this began on July 14, and then they're going to be offering these removals throughout the end of the year. It's a great opportunity to become more efficient with your FBA storage while also taking advantage of removal fee savings. Let's go to the next slide.
So touching back on those restock ones that I noted, if within the restock tool that you go to within your account you see an ASIN appears with the limited restock tag pictured in the upper right hand corner of the slide, that means Amazon has assigned a maximum inventory level by Amazon. So of course as the name would suggest that this is a maximum quantity you can keep in FBA warehouses. You're not going to be able to create an FBA shipment that exceeds the maximum inventory level. Within the restock tool also Amazon provides a clear outline of your current utilization of your limit. And this therefore informs you of the maximum quantity you can currently ship in an FBA shipment. The big takeaway here is for those of you that are concerned about running through your inventory quicker than you can restock it, plan to send smaller but more frequent shipments now through Q4. By doing this, you can better utilize that maximum inventory level that I spoke about and stay closer to the hundred percent utilization level. Let's go to the next slide. In this slide, I just wanna go over the IPI dashboard and the score itself that was a part of the recent Amazon announcement. So the inventory performance dashboard provides sellers with an overall IPI score, which is a score that ranges from zero to 1000 based on your overall FBA performance. Amazon outlines four IPI influencing factors and your performance in these areas greatly contributes to your overall IPI score.
The four areas you can see their picture here excess inventory percentage, sell through rate, stranded inventory percentage, and then your FBA or your in stock rate. Excess inventory percentage is pretty simple, the percentage of your FBA inventory units that you have identified as excess. And so excess simply means here, inventory that is set for more than 90 days at Amazon warehouses. Carrying too much inventory of course decreases your profitability due to storage fees and holding costs. And therefore you should be sure you're tracking your excess inventory percentage regularly in order to maximize profitability. Moving on to the second factor here, that's your FBA sell through rate. The sell through rate is calculated by taking your unit sold and shipped over the last night days and dividing that by the average number of units available at fulfillment centers during that time. The third factor stranded inventory percentage. Stranded inventory is inventory that is not available for purchase due to a listing problem that has resulted in inventory without an associated active offer. So, that's within your Manage Inventory screen. Inventory can become stranded for a variety of reasons. Most commonly, we see deleting a listing, closing a listing or changing it from FBA to FBW as cause for that stranded status. And then finally, the fourth factor at the bottom of the page FBA in stock rate. The in stock rate is the percentage of your replenishable FBA ASINs that have been in stock during the previous 30 days, weighted by the number of units sold for each SKU in the prior 60 days. So there you have it, that's the IPI dashboard and the score breakdown in a nutshell. This dashboard is of course only relevant to FBA sellers, but I remind FBA sellers that it will be critical in Q4 just as it was in the early stages of COVID, back in March to have FBM capability. I understand that the huge hurdle with FBM is profitability. But there are plenty of ways to achieve FBM profitability. And Michael from Deliverr will now talk about that.
Michael Sene:
Hey, thanks, Mark, appreciate the introduction. To piggyback up off what Mark said, I'm really just gonna touch on the mostly the 3P sellers who are looking into the FBM feasibility. Before I dive into some of the things we're doing and how most of those merchants can actually piggyback off of that. I just wanted to discuss the current climate as we just enter the first day of September. This is updated as of today. And this is what we're seeing across our 45 warehouse network. One, we're hearing from merchants who are thinking about doing FBM and they're already experiencing limited pickups. So national carriers are limiting pickups due to just limited dock space. We've heard from merchants already that are coming into our network right now and saying FedEx has already informed us they may only pick up once a week. And that's already in September so we know it's only gonna get worse. We've already heard USPS, DHL seeing general backups longer than most so we're not even using them for two day orders anymore. And in addition to just severe delays that are beyond their SLAs. We're noticing miss scans across carriers. So if you're starting to do FBM, or you're brainstorming, you're brainstorming that many are even forgetting to scan or just not scanning entirely as it leaves the warehouse. So the buyer gets the item before it's even scanned and there's no tracking code.
We're seeing delays across even premium delivery methods. So even two day SLAs are now being extended to three day, four day et cetera. And once again, this is before we even get into Q4. And carriers are already warning of severe backups and system delays into peak season. So everyone's already preparing for it and as a result you've seen carriers already start to implement surge pricing. Both USPS, FedEx I think anyone who hasn't issued that they're going to have surge pricing, they likely will. So, like Mark said, they do eat into profits. And so you want to have that backup plan and get ahead of it before this becomes even a larger impact. If you go to the next slide here, I'll discuss some of the things Deliverr is doing and how maybe you as a merchant can also piggyback off of that. Sorry, you went, go back one more slide, you skipped over it. There we go. So our response, one more over. Our response right now is we are increasing the use of regional carriers we're finding regional carriers are very reliable for next day and two day delivery. Lasership, OnTrac, LSO, we're moving orders dynamically to the most reliable service. So when you think about like a service like delivery, it's like using Uber you utilize different carriers, different drivers depending on what decreases the amount of inefficiencies and fulfillment. And we use relationships with carriers to basically cut unreliable steps in the process. And there's gonna be many more of those over the next four to five months. We're shifting allocations to warehouses. So we fortunately are not affected by things in Southern California, we can ship them to warehouses in Vegas, we've done that with several merchants as well as things start becoming more impactful.
And then one of the advice I have for every merchant as you go into these next couple months is be extremely patient if you're going the FBM route. And make sure you're communicating in advance to customers. I wouldn't be surprised if Amazon with regards to FBA, the SLA's they do get pushed back and we're gonna have to accommodate those. So have a backup plan for FBA. I know the limitation of quantities going into FBA right now is already just the first step. And we as a fulfillment provider are already anticipating it to potentially get worse. We're planning for the worst, but hoping for the best. And so I just wanted to give you guys a quick rundown of if you're going the FBM route, what the three options you have, if you can go to the next slide, please. You have three main options. And I think the first one is not really feasible for most merchants. I mean with the volume that's going to be happening, self fulfillment, it's time consuming, it's not really scalable for any of the quantities you'll likely see. With brick and mortar closing down for Black Friday, I think we're gonna see the highest volume we've ever seen with COVID brick and mortar shut down. No crowds and stores, everyone's gonna go online.
There's a lot of variable pricing with self fulfillment especially in this climate, things are changing, surge pricing, limited carriers. And often it's one fulfillment center yourself. With a traditional fulfillment center, you may have one or multiple fulfillment centers inside that network. So, definitely do your research there. You wanna make sure your quantities are diversified. We've seen it ourselves that if one warehouse has a COVID outbreak, you have to shut it down and make sure there's quantities in other warehouses that you can go and cover that region as well. And then also with traditional fulfillment companies you have contracts longer onboarding time. Feel free to check out deliverr.com, it's a self serve website, quick onboarding, two days, no contracts, fixed low pricing. You can type in your ASIN, check out what the price would be, it would be the standard rate for FBM. As you guys know, seller fulfilled prime is pretty much on the decline now with the bar they've raised for next year to get into the next day. I don't think there's many merchants who can actually follow along with that. And then also the approval for SFP is still wait listed. So we don't anticipate anyone's getting into that program anytime soon, if at all. And then obviously many regional and national carriers allows us to diversify and offer that low pricing and then having multiple fulfillment centers. So those are your options. Yeah, and that's pretty much it on the fulfillment FBM side.
Mark Russo:
So key takeaways here. For sellers factor FBA quantity limits into your inventory planning. And if need be evaluate FBM feasibility to put yourself at an advantage in Q4. And then for our vendors, improve your inventory efficiency with direct fulfillment Born to Run. Of course you're at Amazon's mercy with Born to Run but with direct fulfillment you at least have a nice backup plan.
Persephanie Arellano:
Thank you, Mark and Michael. We're gonna go ahead and kick it over to Chad Rubin from Skubana.
Chad Rubin:
Awesome, thanks for having me. My name is Chad Rubin, co founder of Skubana. Also an old, old merchant on Amazon like a first generation Game Boy. Started Skubana due to the pain that I've experienced as a brand. And moving to the next slide Persephanie. I have five minutes to just drop some value. I definitely appreciate everyone joining to spend this time with all of us. So moving to the next slide, the first one I wanna talk about is FBA. So we've talked about designing fulfillment processes.
Now we're gonna talk about how do you prioritize what to send into Amazon 'cause that's really where the money is made. It's kind of like developers, they spend 90% of their time thinking about what they're going to code. And then they spend 10% of the time coding it. The same thing as a release to FBA. And now more than more than ever, it's more important to understand what you're sending into Amazon fulfillment center, because Amazon is not in the business of storing your stuff, they're in the business of selling your stuff. So moving to the next slide, I'm just talking about a paradigm shift here of how people should be looking at what they send to Amazon. So right now, Amazon's experiencing COVID crunch, right? everyone and their grandmother is sending stock to FBA. And now Amazon trying to put a limit on that.
But most importantly, a lot of people just go to Amazon, they look at the bell on Amazon, saw a FBA prep window and they say, okay, it's hitting the ASIN, let's send it in. So what I'm suggesting here is for people to set a different intention of what they send into Amazon, that's gonna make you the most money. So instead of prioritizing rigorously, around your velocity criteria of what you've sold in the past seven days, 15 days, 30 days, start prioritizing what's gonna make you the most money.
To do that, you need to use some sort of planning tool. Obviously, in this screenshot, this is really showing a real live Skubana account. But that's something that really, really important to think about as you're sending stuff into Amazon. So you don't wanna send low velocity items, but you certainly don't want to stock up Amazon with low margin items either. So if you think about what's happening right now, when I recently sent something to Amazon, the LAX nine warehouse, the fulfillment center, it took about 17 days and I'm on the east coast. That's between pickup and check in and SMF3 is averaging roughly about seven days. So you have to use that as a buffer to think about what you need to be sending to Amazon. So take your highest margin item, that has the highest velocity and start sending that stuff right now. But give yourself some wiggle room 'cause there's gonna be some delays. So that takes us to the next slide. Is just again, prioritizing profitability over velocity. Amazon is in the business of actually telling you what you made, but they don't tell you what you keep.
We have a storm that's happening and most merchants and brands are sitting on treasure troves of data. The same way that Amazon is sitting on data, but they actually use it in their R&D process. I call that the rip off and duplicate process. You're sitting on a ton of data around Amazon and across all your other channels of what you should be selling, what the demographic of your customer is. And so, again, going back into understanding what's gonna be most profitable with all the hidden fees at Amazon is super, super important. It's about what's gonna make you the most money right this second that's an edge dropped down to the bottom line. So moving on to the next slide. So the intention, and I think this was spoken about previously is, there's always this idea of should you be maximizing profits or maximizing sales on Amazon, especially on Prime Day? So the cost of acquisition is gonna be skyrocketing in prime. Most sellers who are now trying to pivot into running their own advertising game, instead of using an agency like to Tinuiti are gonna be struggling. And so the CAC is gonna get super high and that sets the new bar. So if you get your most profitable items in that are at the highest velocity, you actually have more wiggle room to decide on what your strategy is gonna be.
Do you wanna maximize profits or you just wanna maximize sales, which will hopefully increase your BSR rank or improve your BSR rank which will improve your visibility on the Amazon A9. Just something to think about, you also have to just factor in those higher fees into your profitability calculations as you are progressing into Prime Day. And then remember, as you're shipping right now, you're free carriers, the UPS is the FedEx of the world are bombarded. And they're gonna get even further bombarded because of the storm that's happening in the fourth quarter. Moving on to the next slide.
So we talked a little about this, you need to be able to look at every SKU across anywhere you're selling and understand what's going to make you the most money. There is a Prime Day effect that happens. People are going online, they're opening their wallets more than they ever were. And they start pre shopping and looking at other sites in comparison so making sure you're looking at what's happening across your multi channel strategy across all of your other sites. And certainly, maybe even running a sale across a different site is gonna definitely bode well for your strategy. And then last thing is just repeat customers. A lot of individuals don't really analyze this because they don't actually have the data, but understanding your lifetime value of your customers is more than ever important.
As you can essentially pay one time for that acquisition cost and then consistently and sustainably start driving more and more revenue out of those same customers. And the next slide. And by the way, Skubana has all that data just as selfish plug. Skubana has a lot of LTV data because we're an ERP system. We don't blind the address information or the phone information. There's lots of ways that you can just be uncovering and understanding that data to help drive more revenue. The second strategy here was really taking your warehouse beyond FBA. So those merchants or brands that already were thinking about an FBM strategy and this is going back to what Michael from Deliverr was talking about. Are essentially having not only a backup plan, but thinking about diversifying how you fulfill on Amazon. Especially if you can use something like Deliverr which is in the Skubana app store where there is no contracts, right.
Where you can just plug and play that it's mission critical, especially if there's any hidden things that happen in the fourth quarter. Some things that you want to just make your business shock resistant and you wanna get ahead of this. So with the storm coming, let's talk about minimizing the damage. If FBA were to lock up again, God forbid it doesn't. But if it does, here's a strategy for you to use. Next slide Persephanie. So what I did was I took where my customers are buying from across each channel. And if you look at this map here, we mapped out the revenue and orders that are driven per state. So identifying the best areas with the highest customer density and getting your inventory as close as possible to that. And the idea is you wanna be really nimble and really agile in the process, where if there is a spike, or if there's something that happens, you can actually have autonomy to be able to move warehouses in a very quick way as areas are spiking or as warehouses start socially distancing. You don't wanna make that same mistake twice. But I do believe in diversification to survive especially in this craziness that may be coming in the fourth quarter. So something just to really look at again, is just going back to the data and letting that data drive your decision making process. I'm not here to tell you what to do, I'm just telling you how I've been doing and sharing that with everyone else on the call.
Next slide. Again, one more time. Yeah, and so the other idea is that essentially if you're focusing on just Amazon, right, you're putting all your eggs into one basket. And I like to say, why don't you look at playing Monopoly. As an eCommerce brand or a merchant you need to be on every piece of the board to win. Especially if the rising tide is lifting all ships on Prime Day so if we go to the next slide, we'll talk about that strategy. So you can neglect your other channels. And by the way, what sells on Amazon doesn't necessary always sell in other channels. There's a lot of brands even on today's call that don't even have a presence on Amazon. It's super important to at least bring once SKU maybe even your most economies SKU, bring that onto Amazon so that you can actually capture some information and data. And also make sure that you're doubling down on your brand equity because people are gonna be bidding on your name, or your category on Prime Day. I'm trying to think if there's anything else I wanna share here.
Essentially, you wanna identify the customers that have commonalities across your channels and the ones where there's not commonalities. And so maybe on Amazon, you are diving in on A+ content or enhanced brand content and really making that listing pop. But on eBay a lot of times just like the uglier the listing, the worst looking at is, the more it drives revenue. So just understanding what's driving revenue across those marketplaces and more importantly, how do you keep those customers coming back where your dollars that you've spent to acquire that customer now is generating a lifetime value for your business. Yeah, and so this is just understanding who's a white one time buyer versus a two time buyer versus so the repeat behavior of your customers across channels as well. So understanding if someone bought on Amazon, did they also buy it on Shopify from you and pairing that data together is extremely important. And I'm all about driving experience home and also just trying to recapture those dollars as a brand. And yeah, that's it. In a nutshell, Skubana is everything on the back end to run an automated business we do a lot more than what I've shared today but these are a few nuggets. And I just appreciate everyone's time for listening. So key takeaway here is knowing what to send, understanding your profitability versus your velocity at Amazon as you look to stock up Amazon with your highest margin items. Understanding what your warehouse footprint is going to be even if you look to diversify from FBA in case there is another lockout. Looking at your FBM strategy across 3PLs, certainly across Deliverr and understanding how you can prioritize that. And then looking at your orders outside of Amazon and the customers that are buying from you off of Amazon along with your pricing strategy off Amazon across those marketplaces so that you can capture that rising tide that's happening on Prime Day as more people are opening their wallets.
Persephanie Arellano:
So, thank you, Chad. I'm gonna go ahead and kick it over to our last speaker Stu to dive into a little bit about some Amazon advertising search and DSP tips.
Stuart Dooley:
Thanks Persephanie. Great information there from Chad. I think one thing we all understand selling on Amazon is the need to at the top of the page, right. The majority of people are searching just that top position, top three positions. None of these numbers are or should be new to any of us. So how do we position ourselves to be that first result that someone sees to own our brand on Amazon? And we're gonna kind of walk through a couple strategies to do that today, especially around Prime Day. Pretty much 80, 70 to 84% of your spend is typically going through sponsored products, right. But sponsored products are only one of the three ad types that are available.
Sponsored products, sponsored brands, and then sponsored display new data across all Seller Central accounts. And is an opportunity to make sure you're utilizing all the products. And we'll kind of dive into each of those now. Next slide please. So, big question I get on sponsored products often is Stuart, we're just running manual sponsored products. We have a great control over our span, but we feel like we can't really ramp up that span and identify new opportunities. And really the next step after that is making sure you're utilizing automatic campaigns. And it shouldn't be, an equal split between manuals and autos, but we need to be identifying with auto campaigns, how customers are searching, and how that changes over time. And really, we wanna make sure we're on the forefront of those changing customer search patterns. So again, make sure you're utilizing all aspects of both manual and automatic targeting and we aren't leaving anything to chance there.
One area that we often see a kind of glaring gap in a lot of advertising strategies is negative keyword harvesting. We wanna make sure that you see you've identified that a keyword, a category, a competitors ASIN or ones that you don't perform well on, you haven't performed well on previously. We wanna make sure that we're limiting the spend towards those poor performing ASINs, poor performing keywords, poor performing categories through negative targeting. And that's really gonna allow you to use that limited budget that you have to push more aggressively. Andy at the beginning of the webinar touched on the rising level of spend that we need to see for those peak time periods. And so we wanna make sure that when we're rising and increasing that spend, we're increasing it on our top performers. Next Persephanie. Sponsored brands are Amazon's way to allow brands to control their branding on Amazon as well as a top of funnel position. One thing I always call out here and I know maybe review for some but your sponsored brands will show regardless of who's in the buy box orders. If you're reseller or something like that, you wanna be careful about how much money you're putting towards sponsor brands. But if you're a brand owner, you have a great control of your Amazon ecosystem, great buy box numbers, you wanna make sure we're running sponsored brands. And really utilizing the key learnings that we have from 80% of our spend in sponsored products to really go towards sponsored brands. Your high converting keywords, high converting categories, really utilizing that structure now. You can also look at targeting some categories of sponsored brands. And we are seeing since about March, sponsored brands appearing in more and more positions on the SERP as well as in product detail pages. So doesn't just give you that top of search positioning. But we are able to give a little bit more of brand awareness brand play, making sure your ad copies align with other media buys you might be doing off of Amazon. Giving the customer that cohesive experience across the eComm landscape. The next Persephanie.
One opportunity that is new to everyone is sponsored display. And this is definitely underutilized ad metric that a lot of people should be taking advantage of. Its traditional display advertising. If you're working with Amazon closely, they're managed display or with us through enterprise self service display. We have a little bit more levers to pull and hit some of those goals more efficiently. More concentrated audience targeting. But just through the standard sponsor display, wanna make sure you're looking at what audiences you can target and are those audiences that you find also sell on your eCommerce site, things like that. 'Cause often, as Chad has mentioned before, you previously, if you understand who's buying your product elsewhere, not always but often those same types of consumers will be moving on to Amazon and purchasing there as well. Can also target competitor ASINs, can also use sponsored brands to defend your ASIN a little bit.
Next slide Persephanie. I think one thing to call out here is we all know and I think it's only become even more apparent that the customer purchase decision is nonlinear. There's so many different customers, there's so many different levels of the purchase funnel that we want and need to have an always on approach across the board. And so this speaks to the build up time of DSP beforehand. This speaks to not just turning ads on just for Prime Day, and having ads on beforehand so you can learn and optimize and build and grow so that Prime Day is successful. And then using those learnings to forecast into Black Friday, Cyber Monday and Turkey 5. And so just identifying where you can advocate and plus with sponsored display. So that's upper funnel, like more awareness consideration and sponsored products on the other side of the funnel, the very bottom, much more of the purchase side. And so making sure that your KPI in all of those different positions to their accurate place. Next slide. So we touched about this a little bit previously but when using that upper side of the funnel, lower aspect of the funnel, are you accurately using the best tools to capture demand?
Typically sponsored products, sponsored brands. Or are you using the best tools to accurately generate demand? Sponsored brands do a great job there as well. Some category targeting, just giving some options there. But DSP is really the one aspect that allows you to go full funnel. So retargeting is gonna be that domain capture. We are gonna see a large influx of volume of customers coming to Amazon on Prime Day. If they convert or not, we can then choose to target those groups separately, over the following 60 days into Black Friday, Cyber Monday, using that kind of as a kickoff period to really set ourselves up for success in this holiday choppy timeframe. Next slide, Persephanie. One thing that I'm gonna continue to push on is using customer data to target those customers. And Amazon is good about giving geographical information, gender, income, just things like that. But you also have a lot of this information through your other channels, right. And so test that information from those other channels onto Amazon, whether it's keywords you've seen elsewhere or regional targeting or targeting certain products and certain reviews rating levels and price points ensuring that you're not pricing yourself out of that competition.
And so, I think the aspect of utilizing all that information both on the search and DSP side and utilizing that together is where we can come in and help. And then next slide Persephanie. But we have a couple of tools internally that really allow us to look at those side by side. To really identify and to see the full funnel and KPI against that top of funnel, KPI against that bottom of funnel and push spend in different directions to do that. And so, you'll reach out we can walk through on it. Excited to work with a lot of you this upcoming holiday season. Just a couple of key takeaways that I wanted to do as we kind of walk out and before we get to some of your questions here today. Aligning search in DSP, they need to be aligned. We need to be using all ad types, we need to be pushing both sides effectively. The DSP aspect when we're targeting specific audiences, we wanna make sure that we're reaching them with the right creative aspect.
Previously was touched on with use of A+ and controlling your brand and that's one side of it. But if we do a lot of work controlling our brand, how do we then make sure that the right customers are seeing the right brand image and then making sure that your creative is aligned there? I think to me, this third and fourth are probably the biggest. Using the data you collect from your current advertising campaigns. From your other econ performance, from past Prime Days, from past coupons or till period you may have run and utilizing that during Prime Day. Spend is gonna go up, average CPC is gonna go up slightly, not a whole lot, but really, it's the increase in spend because of the increase in traffic that we're gonna see. And so make sure you're utilizing information from all channels to set yourself up for success in Prime Day and utilize the Prime Day as a springboard to a very successful Q4. Thanks Persephanie.
Persephanie Arellano:
Awesome, thank you, Stu. And thank you all of our speakers as far. So I'm just gonna go ahead and launch our last poll before we dive into our extended q&a. So here it is. If you'd like to continue the conversation with any of Tinuiti's in house experts, just let us know what you'd like to focus on on the poll. That way we could work together to make this the most lucrative Prime Day yet. And then definitely still encourage any of our attendees to continue to write their questions in. I'll leave the poll open for just about a minute, but let's go ahead and kick it off with our first question. So first question that we have here is let's see, is it too late to submit a coupon?
Stuart Dooley:
So I believe the coupon submission date was August 28. So that would be too late currently. But that's something to check if you can't do a coupon or for deals of the day, things like that. I think it was deals for the day or it was the 28th. So you may still be able to run a coupon, I have to check on that. But the 28th is the one that stands out in my mind.
Persephanie Arellano:
Gotcha, thank you Stu, okay. And then see, another question that we have here is how much budget should I set aside for advertising for Prime Day?
Stuart Dooley:
Andy, I know Andy shared some information around how much spend will be increasing. And so maybe in relation to your typical spend levels, that'd be a good place to start.
Andy Taylor:
Certainly, yeah. Last year we saw an increase of about 150% at least on both of the core days for both sponsored brands and sponsored products relative to June daily average. So I think a big question is whether or not this year's event will necessarily be two days or one day. And so certainly if it's a one day then you may need to kind of bucket that into the 24 hour period. And, it might be more than a 3X increase in terms of ad investment for those core formats. But if it is two days again, I think probably at least 150% increase in spend is pretty average for our client base. And certainly that depends on what kind of offers you're running and what your focus is on Prime Day. And that's mostly on the ad console side and you have to look over at DSP. Last year, most advertisers peaked at around 30 to 50% higher than their daily average and the days leading up to it the days immediately following the event. So it's a little bit less of an increase relative to daily averages was still quite a meaningful increase. And so I would recommend looking at kind of what your daily average spend is looking like heading into October and then again increase that by probably about 150 to 200% in order to kind of hit around that average and again depends on your strategy. And how much demand your specific products might be seeing on the day.
Perspehanie Arellano:
Thank you, Andy, this next question is actually for Chad. So Chad, in your section of the presentation, you mentioned that we should make sure that we have product available near areas that have high velocity. But I haven't seen this option on the FBA screen to select the exact fulfillment center to send. Can you unpack that a little bit more?
Chad Rubin:
Yeah, so you can't actually pick and choose which fulfillment center to send it to. What I was sharing there was scattering, moving away from FBA and finding an FBM option. And positioning a warehouse as close to where your customers live. So it could be as close to them as possible so you don't have to pay two day shipping, but still get two day shipping to your customer.
Persephanie Arellano:
Perfect, I think that definitely answers the question. This next question, I think everybody, we can just get this one away but had this asked multiple times. Is there a set day for Prime Day or perhaps an anticipated date?
Stuart Dooley:
It was not announced when Prime Day is there's a lot of speculation. I would say, over the last four weeks, it's moved from the first week of October into the second week of October. And I would say that if I was a betting person, I would bet anywhere between the 13th and the 15th of October.
Persephanie Arellano:
Thank you. And this next question is what discount percentage is the best to offer during Prime Day?
Stuart Dooley:
Historically, at least amongst the brands I've been working with, we've seen most success that kind of a 30% mark or more. I don't think that's necessary. You do for different placements deal of the day, Lightning Deals, things like that have to meet a minimum threshold of discount over pricing of the previous 30, 60 or 90 depending upon what positioning you're going after. So I would look at the deals, Lightning Deals, deals of the day that you may be trying to get into and they'll be weighed out the exact minimum threshold you have to remit. But I think over 30% is a good level to shoot for.
Persephanie Arellano:
Thank you Stu. Next question that we have is in what ways cannot FBA sellers participate in Prime Day?
Stuart Dooley:
So Prime Day is not a FBA versus FBM singular event. It's just an opportunity for deals to be on Amazon. And obviously your VA9 algorithm prioritizes product that is FBA fulfills prime and can be gotten there in two days. So obviously, either seller fulfilled prime or FBA would be set yourself up for more success when there's more visitors on your page.
Perspehanie Arellano:
Thank you, Stu. Couple more questions in the queue. This one states if we create coupons for now will the discount be used in the 30 day lowest price calculation for the prime exclusive discount?
Stuart Dooley:
So this is a concern based on when. Often I see this is more of a concern based off when Black Friday and Cyber Monday will align with Prime Day and making sure that there won't be a double day essentially. If it gets too close since Prime Day hasn't been announced. If it's too close to Black Friday, Cyber Monday we'll then that Prime Day be within that look back period for coupons. Amazon has not announced that when Prime Day will be but if that look back period will stay this year. But for Prime Day the coupon submission deals of day, Lightning Deals all two have at least a minimum discount off of your lowest advertised price in the 30 or 60 previous days. So that hasn't changed as of now.
Perspehanie Arellano:
Thank you Stu. Next question here is if we go the FBM row and a customer package is damaged or lost in transit, will this hurt our IPI rate or score?
Mark Russo:
I can take that one. The answer unfortunately is yes. Amazon does ding you if you were packaging even if through no fault of your own is lost or damaged, or arrives late et cetera. They expect you to evaluate your carriers as necessary.
Perspehanie Arellano:
Thank you, Mark. This next question states that this attendee has heard that Prime Day could potentially be a week long holiday. And what are your thoughts on that generally?
Stuart Dooley:
It could be, I have no idea.
Perspehanie Arellano:
Okay, well, I'm actually not seeing any more questions come in from our attendees. So that's gonna go ahead and wrap it up. Thank you everybody for taking the time to join and especially to all of our partners, Skubana and Deliverr, Salsify, eComEngine. It's always a pleasure having you join our webinars and everybody stay tuned. I will be sending out the recording and slides by tomorrow morning so keep an eye on your inbox for that. This is Persephanie signing off from San Diego, California. Have a great rest of your day, everybody. Thank you.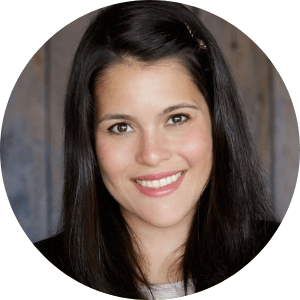 Written By
Gina Tirelli
Gina Tirelli manages Partner Marketing initiatives at Extensiv, the leading retail inventory and order management software for D2C brands and marketplace sellers looking to unify and automate their multichannel operations. When Gina is not marketing ecommerce software, she likes to spend time outdoors with her dog Elli.