Are You Ready To Tackle Fall? - Recording
August 17, 2021
49

min read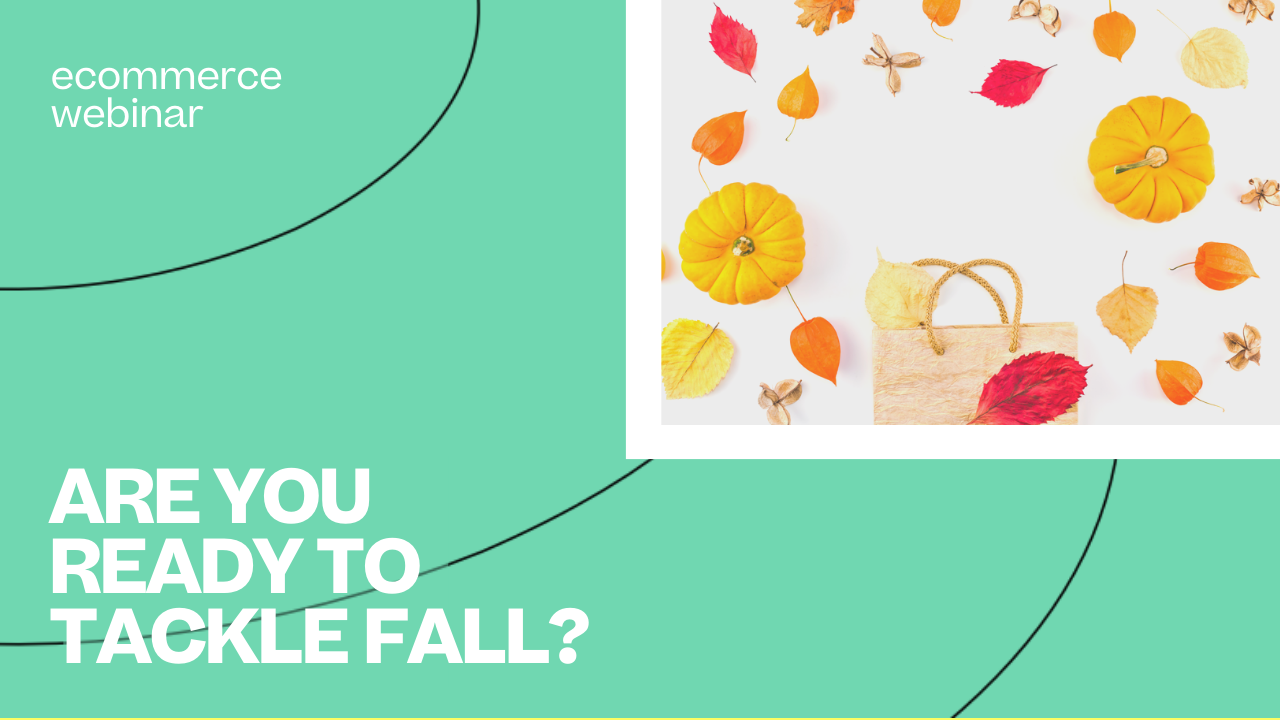 It's time for marketplace sellers to get information for the fall season 🍂. Whether they want to tackle new channels 🛒, diversify their products, or make a game plan for the upcoming ecommerce holidays 🎯, we've got them covered! We're going to provide them with the tech stack that will make them champions.
In this webinar, we will cover the following:
📈 Forecasting for the Fall holiday season, Inventory Planner
🥇How to stand out on Amazon, Sellerapp
📦 Expanding and diversifying products, Skubana
📊 Post-COVID trends, StoreAutomator
Watch the replay right here or read the transcript below:
Transcript
Ashley Brown:
Here we go, all right. Hello, everyone, welcome to today's webinar, Are You Ready To Tackle Fall? Joined with me is Inventory Planner, SellerApp and StoreAutomator. So before we get started, there's a few housekeeping rules. So first feel free to use the chat tab. The webinar's only great if you are engaged. So feel free to add any commentary or perspective with your fellow attendees and make sure that you ask your questions in the questions tab, not the chat tab, just so we can make sure that we get to all of them. And then also we're gonna have a few polls throughout the webinar, so make sure you're answering those and you can get real time results. And so now that we've gotten the housekeeping out of the way, let's get started. First, go ahead and drop in the chat which team's gear you'll be buying this year. So for me, I'm looking out for the deals on the Cowboys jerseys. I know that's a little controversial, people either love them or hate them, but go Cowboys. And the speakers are also gonna share who they're rooting for this fall season. So go ahead and have Chad start us off.
Chad Rubin:
Well, that's a trick question because, the only sport that I'm actively involved is e-commerce. So I'm gonna pass on this one.
Ashley Brown:
That works, Jill, what about you?
Jill Liliedahl:
Well, I am from Nebraska. So if you follow college football, you probably think I'm gonna say football, but we have a very good volleyball team. And so I'm gonna be looking out for the Nebraska Cornhuskers Volleyball team this fall.
Ashley Brown:
Awesome, Gary, what about you? Who are you rooting for? Oh, Gary, I think you're muted.
Gary G.
So, my wife is also watching these webinar, so I should say New England's fine. So we just, I like to watch watch games with her, she is great fan of New England.
Ashley Brown:
That's a very safe answer. Ram, what about yourself?
Ram Menon:
I will root my college team, it's Indiana. I think they're coming up this year, I think slowly we're picking up in terms of football, so I go for the Hoosiers that's gonna round up up this year.
Ashley Brown:
Nice. All right, it looks like we are all set and ready to go. Chad, do you wanna kick us off with diving into Skubana?
Chad Rubin:
Yeah, let's do it. So, I had shared with everyone, co-founder of Skubana, and Skubana out of the need of my own e-commerce business, which still runs today called thinkcrucial.com we're on Amazon, we're off Amazon. We make vacuum filters and coffee filters. And so what I really needed was a system to automate and run my business from order orchestration to inventory management, to purchase orders and profitability. That was multi-channel, and that actually did what it said it was gonna do, which is very difficult. And so we built the system and then we started scaling and offering it to other people and excited to be here. So thanks for having me. I think we should dive right into the next slide, if we can, kind of talking about what's happening in the world as we gear up for, not only back to fall, but for the holiday season. And I think there's a lot of unknowns happening, but I think there are things that are known right now that I'm seeing on the ground floor that I want to share with everybody today. So for me, it's been hard getting products out of China. We have 550 SKUs imported from China, about a 1000 listings maybe even more than that. And shipping container costs are going up significantly, and you can see this in the graph to the right here. But now our shipping costs are going up, but the cost of plastic resin is skyrocketing, the cost of lumber is style rocketing. And so I would continue to anticipate these very high costs that I don't see actually going away for the foreseeable future. So everything is inflating in terms of price, and those prices are being passed onto the customer. And so I think we're entering a period where you have high prices and salaries and pay of individuals aren't going up at the same rate. And that causes a cause for concern. On top of that, everyone trying to get their products out of China in time for the holiday season. So you have this very interesting unpredictable period that we're in right now. And so I just wanted to share that there's this new concept that I recently read, which is shrinkflation. So not an inflation, but shrinkflation, meaning the prices are going up, but people are selling things and they're giving them less. So an example of that would be Cheerios. So they've actually changed their box sizes and it's hard to actually tell, so they kept their prices the same and they've changed their box sizes. So I just plant that seed as an interesting anecdote for you as you're thinking about your listings and your product detail pages, how can you be offering something maybe at the same price, but giving less or cutting back a little bit so that you are adding value, to the customers that are buying from you. Anyway, so we're here, we're trying to prepare for an unpredictable season, but most importantly, obviously you wanna avoid understocking. So you wanna make sure that you have inventory to sell during a crazy holiday season, whether or not there's gonna be a lockdown or whether or not, there's going to a not gonna be a lockdown, these are important questions to be asking. And I think taking risks is probably one of the more important things as entrepreneurs and as being at the cutting edge of e-commerce, I think those that aren't willing to take the risks are gonna actually have a higher pay off because of it. So you just wanna avoid understocking for sure, because then you have no nothing to sell. And then if you go to the next slide, you also wanna avoid overstocking meaning you wanna avoid having too much to sell. So if we go to the following slide, I think what's most important as you're planning for this unprecedented time period with a lot of unpredictability, and a lot of unknown is setting your intention. Knowing what you wanna optimize for, is probably the first and most important thing. And it doesn't have to be a waxing macro level of what you wanna optimize for, it actually could be very strategic. If I have 550 SKUs, I may wanna set my intention and optimize for profit on maybe a certain amount of SKUs, but maybe I wanna optimize for eyeballs on the other SKU and liquidation. So you just need to really know what your goals are and be very crystal clear about that. And then going into the next slide, we sort of broke it down based on like other things that you've been optimized for during this time. And so there's always this debate of whether you should sell on Amazon or off Amazon, and I don't really think it's binary, I think it's, you can sell on Amazon and sell on Shopify simultaneously, and there's ways to do that. You can have your hero SKU on Amazon, which drives eyeballs and social proof, and then driving a lot of that off Amazon as well to your Shopify site or whatever storefront you've built with. So I think being anywhere your customer sleeps, where they're engaging with your brand is very, very important and should be probably top of mind as you're thinking about the coming months for the holiday season. And then if we stroke next slide, I kind of alluded to this, is that there's this concept of like adding a diamond SKU to Amazon because Amazon is taking a lot of data from a lot of brands and using it to their advantage. And there's a way that you can actually do this in a very thoughtful way and add your product to Amazon. Just like, I think in the example here is Buffy. They have like one hero SKU that they've added. And then they have their customizations or limited editions off of Amazon. But it's a great way, when people are doing research on a product or a brand to have it on Amazon and to be present because 50% of transactions are happening on Amazon. If someone goes to Amazon, they never leave, then you're not really relevant. Cool. We go to the next slide here. So here's like another interesting nugget that I've shared historically, which is essentially, if you have a Shopify site, or if you are an on Shopify, and you wanna build a site, you can use this link at the bottom, this URL attached to it, if you put in, let's just say that the website was abc.com/the rest at the bottom, that will give you the best-selling products that are on your competitor sites or interesting sites that are on Shopify. Maybe you wanna add to Amazon, or maybe you wanna add to your portfolio. So again, I think the promise is to have one of your most popular products on Amazon when they need you, they'll find you and they'll pick you. So its a basic stuff, and they didn't have stuff off Amazon, but there's also a lot of data, that you can extract like sessions and conversion rate that help you make strategic decisions about your business, that you can be also pulling off Amazon as well, and also impression share and market share, if you're in the brand registry, that is pretty amazing. The next thing that we would optimize for is just retention. So I think a lot of people, when they look at what they're spending online, they're not thinking about, okay, well, what about the repeat purchasing decisions? So the advertising costs of the sale, the A cost number that's managed on Amazon very specifically doesn't include, well, if someone buys from you again. Sorry, my cat is acting up here, hi everybody. So essentially we wanna think about is how you can actually get more dollars out of that same customer again and again, and get them into your funnel again and again. And it's easier for someone to open their wallet twice than open up the first time. And again, this is more information and data that you can be extracting even when you're selling on Amazon. So you're extracting this data and you're working on building out your LTV, extracting more dollars from that customer, increasing your LTV as well, and then optimizing on that for basis. And this also lowers your cost of acquisition when you are, easy raise spend to acquire that customer, and now you're just constantly getting more and more money from those customers. So there's some interesting strategies you can do for that, and this is not the time to do it, but this is just planting the seed of thinking about this as you progress into the holiday season. And then the last piece is that, I don't think there's any software that can actually predict right now what's the right inventory stock and what's gonna happen in the holiday season. And from what I've seen so far, Amazon sessions, from the data that I've seen, Amazon sessions are lower than they've ever been. Maybe it's because people are taking vacations after they're coming back after, COVID has subsided in certain regions. But right now the traffic on Amazon is down, but we don't know if that's gonna be a forever or if this just right now, or maybe it's just the summer doldrums. So it's really important to have built out models and to do some scenario planning of like best case midline case and worst case, so that you can understand as you're going through changes, and as things are unpredictable, how your business can adapt, because essentially you can't do a year-over-year comparison to 2020, it's just not gonna work. 2020 was unprecedented, most e-commerce merchants and brands that were in the travel category had an unprecedented bump. We don't know if you're gonna get that same bump again. So it would challenge your forecasting norms. And so it's important to actually have a logic to handle it. Now you can use Skubana logic, but you still have to use your own intuition, that software platforms can't really scale. And so I would challenge everyone on the call to challenge their own forecast and to build this mid case high case and low case and build their inventory forecast and planning, and certainly their ad budgets specific around the new horizon that we don't know what will be. So that's my segment, and essentially, if you're interested in Skubana which Skubana is an inventory system that I've used to run my seven figure business with one employee, everything automated with technology, we're offering a gift card for people to join and have a demo. And actually the demo is a real live data. So you get to see how I'm running my business today. And if you wanna join, there's a link right there at the bottom sign up and you'll get a $50 gift card, I think it's a good use of time regardless, but check it out.
Ashley Brown:
Perfect, thank you, Chad. And then I will pass it over to Jill, and while inventory planning is unprecedented this year, just like last year, I think Inventory Planner is a great addition to Skubana that can help people who are looking to have better forecasting, but I'll let Jill get into it.
Jill Liliedahl:
All right, thanks Ashley. So yeah, getting into forecasting customer demand, how do we figure out after a year and a half of crazy sales, sales patterns have been really disrupted? So how do we head into the holiday season using the data that we have? So if you wanna go to the next slide, what we're always trying to think about for forecasting accuracy is, and then on the next slide is looking at, okay, what is that relevant period in the past that it was going to help us to forecast in the future? So that's tricky right now, as both Chad and Ashley said, how do we take data that we have and try to figure out what we're going to need for this holiday season? So typically, one thing I wanna kind of lay out first on the next slide is to think about, when were you in stock and out of stock last year, I know that, with container prices going up all sorts of disruptions to supply chains, there were a lot of stockouts across just a lot of merchants. So keep that in mind with your data in the past, the best data that you can use is looking at when were you in stock to see really how much are customers purchasing when items are available? So that you can forecast into the future. If we are appropriately stocked, how much can we sell? So that's just kind of a baseline. Looking through that, the next slide shows an example of that calculation that I'll just run through really quickly. So go ahead and click a few times here. So if we think about the example of, okay, we sold 30 units in 30 days, it looks like our sales velocity is one unit per day, but what if we were out of stock half of the month? All of a sudden we've doubled our sales velocity, we actually sold 30 units in 15 days. So you can see how it scale that really adds up where we could be under forecasting pretty dramatically, what that demand is from customers. So that's a baseline that I wanted to get out there in thinking about, stock-outs are a really important piece to getting a more accurate forecast. Then on the next slide we're taking a look at, we're heading into a seasonal bump, Black Friday, Cyber Monday, we know that even if you're not selling items that are specifically seasonal, they're just more shoppers in November and December. So we need to prepare for that. Typically on the next slide, we would take a look at, what was the pattern from last year? And then we would apply this year, over year increase. And as Chad said, if we're applying the increase from 2019 to 2020 now to 2021, we're probably going to be overstating that in a lot of different cases. So what I'd recommend here is, first starting out with that baseline of what your numbers look like last year, and then probably capping what your year over year increase is. So maybe you saw a 100 percent increase, maybe more, last year, even on certain products, maybe you wanna cap that more at like 30%. This is where the data comes into play with your business intelligence as well and saying, here are the increases that we've seen so far earlier in 2021. So I would suggest, some special considerations are capping that year over year increase that you're looking to apply for 2021, we probably will not see that in most cases, the kind of increase that we saw the prior year. A couple of other considerations, one, talk to your vendors now, order now. Order early. If we're seeing backups already, trying to get things out of China into the US that will only be exacerbated as we get closer to the holidays, because all the other merchants are trying to do the same thing. So plan ahead, get back up plans, talk to your vendor now, whether that is reserving, manufacturing time, shipping times, whatever it might be, it is definitely not too early to start this conversation with your vendors. So as soon as the webinar wraps up, please talk to them. All right, so that's a background on some seasonal and special considerations for this year, when it comes to forecasting. Now we're taking a look at, okay, we've forecasted, what we think is going to happen for the rest of the year, here's our scenario. The data can be really overwhelming. So how do you prioritize what to order? Not only from a data overwhelm perspective, but maybe you don't have all the cash in the world to just buy everything. So we need to make some decisions in the interest of cashflow. So I think ideally what we're looking at, first is, on the next slide, we show the calculation for what replenishment looks like. So we're taking our forecast, what do we think is gonna happen in the future? What stock do we have right now, and what orders are already in transit from our vendor? So you wanna think about everything you've already committed to, both in the warehouse or at Amazon, and that's on the way and figure out what's that replenishment number. How much more do I need on top of all of that? And ideally thinking about the timing of when those orders arrive, excuse me, as well. So that's replenishment. So I think if we had to pick out one metric to look at we're looking at on the next slide, replenishment profit. So basically this is how many units do we need to order, what's the profit per unit? What this tells us is if I'm investing this much in my inventory, what am I likely to get out of it once I've covered my costs, how much are we going to profit or benefit out of this? So I think that can really say, okay, if I invest $10,000 in this inventory, I'm going to profit 10 or $20,000, what is that going to look like? So I think that that will give you a good sense in terms of ranking priority. So if I had to pick one, that's one. If you do not have that kind of data available, I'll walk through two alternatives here. On the next slide we take a look at stock turn. So basically we're thinking about how quickly are you going through inventory? And another way, thinking about cashflow is thinking about how quickly are you recuperating that return, on spending money on your inventory? So how quickly are we going through that? So it's pretty common to look at stockturn on an annual basis. And you may see something like doing like four turns per year, it may be much faster than that, depending on your sector. So if you're in fast fashion, you're gonna go through stock much faster than that, but looking at, how many times are we going through our stock? So stockturn is one of those, that's how quickly are we turning, spending money on that inventory and turning it into revenue. And then on the next slide we're thinking about, not just the speed, but what is the benefit? So you can kind of think about these on an X and Y axis. So here's the vertical axis, taking a look at GMR ROI, Gross Margin Return On Investment. What is the profit, divided by average stock costs? So this is gonna give you a percentage of, now that I've covered my costs, what's the profit we're getting out of this. So like, how large can I amplify this? So I'm investing in my inventory and here's how much I can get out of it. So I think those are two good ways to think about it, the speed, and then the amplification to try to make the most of that, either for covering other costs, salary, rent, et cetera, putting back into your business and growing, maybe we all finally get to take a vacation someday. So whatever it is thinking about those profits going into it. So, those are the major metrics to think about. If you wanna head to the next slide, just briefly Inventory Planner. So when you're first starting out, you can do a lot of this forecasting manually, but once you get to scale, there are really advantages to finding some ways to automate a lot of this, to think about having, software, like Inventory Planner, like skip on it, that can help you out with forecasting this, making recommendations, seeing this data and these metrics, so you can make these kinds of decisions as well. So we've got a 14-day free trial. The information is there on the screen, Ashley, if you just kind of wanna quickly go through the next couple of slides, just a quick look at, time-based planning of, okay, I need an alert when it's time to order, and then I here's how often I want to be ordering, taking a look at different forecasting methods, seasonal, non-seasonal, trendy, things like that. Inventory Planner can help out with all of that. So, I will wrap it up and turn it over back to Ashley.
Ashley Brown:
All right, thank you, Jill. That was some great information and I love the screenshots. So next up we have Ram from SellerApp, he is our Amazon experts, so he's gonna dive into all things, Amazon.
Ram Menon:
Thank you for the quick introduction Ashley. As Jill kind of said, as Ashley already said, it is kind of a good segue in terms of, what Amazon's should be ready. How would you potentially stand out in terms of the whole Amazon niche? Earlier we said 2020 was a magical season for a lot of sellers. We've seen an increase in number of sellers over the last one year, but this year you need to be unique and how do you be unique? That's where I kind of get into the entire discussion and we'll kind of go through every single topic. Ashley, the next slide. Perfect. So just before we get into the meat of the topic, a quick introduction of about SellerApp. We've been in the Amazon ecosystem for the past four years, or we had over 135 brands since inception. We work with over 11 agencies, and as of last month, we have over 18,000 customers who use our platform, service, our money sales option and appeal data. And I think that's where the crux of everything lies. Now, how we use the data to kind of further grow your business, further speed your Amazon sales, at the same time. Next slide. So I'm the one in terms of SellerApp who I try to convince sellers that, hey, this is the right place for you to sell. This is where you can grow your brand, so I try to convince in the best possible way. And luckily, so far it's been kind of successful, and I have been able to talk a lot of times, I think I've spoken to close to 100 brands just this year. And is in variety of categories and products. So it's an interesting phase and Amazon it's set to grow, its in a position to grow. So the four areas, the four key areas which I really hit upon during the next couple of slides is one, how do you engage the customer experience? How do you transform that into the next best thing? How do you grow your business and how do you scale your business? So how do you optimize your sales so that you can have a real a good as Jill said, kind of take a vacation. How do you do that? Advertising the most important, I think the most complicated aspect of the entire Amazon juncture. With the different types of ads, with different types of, advertising coming upon are you on your tool and how do we technically do that? And how do we kind of improve upon that? The third part is the data, right from inventory, do you're advertising at your basic SEO optimization to the sales data pattern. How do you kind of entirely use all this data and it's a lot of data to consume. How do we use it to the best possible, ? The next one. I think the first most thing, SEO as years have gone by, in terms of Amazon, the word term SEO is kind of underutilized, if you go onto the next slide, I think the most important aspects is in terms of the keywords there. How do you handle ? From your title to your bullet point to using a trending images. And I think that's where the unique proposition kind of lies. We have seen customers in the past use a single line title, nowadays, customers kind of explaining every single thing utilizing the maximal potential ED characters to customers kind of helping a customer, understand in terms of how your bullet point should be, what is the description? I think recently, Amazon, has removed some of the things in terms of description, I think, they just recently kind of remove the text. I think that is something kind of weird, but that is something, you can understand in terms of how Amazon is kind of putting into, rendering from your optimizing a product from your bullet point through the most critical thing is images. I think, someone said, pictures, speak a 1000 words. And I think, from making sure, your title is optimized, to your bullet points to ensuring that you have six images or six images, and one video conveys the right message to a customer. If you go to the next one, that's where we come, that's what our entire listing quality feature kind of lie in. Our industry ensure that once a customer's optimizes, in the best potential SEO our listing quality tracker kind of helps the customer to understand how is it positioned in terms of the competition. And I think if you go into the next aspect, we can clearly kind of break it down in terms of different modules. From your, how important is the keyboard? How is it titled? Are the keywords, index in a title? Are the keywords index in a bullet point? Are you meeting the basic requirements of having five bullet points? Are you meeting the requirements of ensuring that you have 250 characters in your SGML description? Are you reading the important requirements of your? Do you have a brand registered as well? If you go up to the next slide. It is the most thing as I said earlier. The keyword is the base of everything, what do you see in Amazon? Right from the point of generating an idea to figuring out, how we need to optimize the advertising? To figuring out, how unique your product can be in terms of the whole Amazon scale of business? To figuring out how else can you improve your sales? The most important aspect of the entire from a keyword, everything is kind of generated. You get an idea for a product, from a keyword, you get an idea to get a target, a competition from a keyword itself, and that's where you kind of get an idea to figure out what else needs to be done in terms of uniqueness in terms of the product itself. So if you head off to the next page. That's where we come in, that's when our SellerApp data is kind of utilize it the best part integrated I mean, we track a lot of data, we understand how customers react using our platform. And that's where we are able to kind of let our customers know the best potential way of out. How do you get to the satisfaction? What is the strength required in terms of the keywords, in terms of optimization and where did we get the entire potential itself? Next slide. Just to kind of deep dive we always do a complete demo in terms of set it up, we have a weekly session. It's the one I've used up, we go to different aspects in terms of our platform itself, right from keyword research or advertising. So if someone's interested please do join every Thursday. We go to the next one. And also obviously moving on from the keyboard, once I've got customers kind of understood, the next most important thing is how do you optimize your sales? What else do you need to do to kind can't afford the ? And I think it's a good segment, we kind of discuss in terms of the inventory, in terms of how you need to pre-plan your entire segment for the Q4 season. And that's where our sales optimization growing if you head up to the next section, I think the three most critical aspects we really try to focus on is how do you ensure that there is a customer buying experience? I think Chad earlier dropped an example in terms of the achievements. How they've kind of ensured that their packaging is kind of different, but end of the day, it's a true value from the brand itself. How do you ensure that you get move review in what kind of opportunities you need to reach out to? One of the things we always thought that the customers are struggling with the style of this scaling of businesses, but they don't have enough reviews. It's 50 reviews good enough? It's a 100 reviews good enough? But honestly there's no critical number. What you can technically try and do is by getting more reviews, by getting more feedback, one of the most important strategies, which you can really apply is, try and see what is missing from your product. I think one of the most critical points of customer, I think earlier this year was, what I do is as soon as the customer leaves a review, I kind of go through it, it can be a negative, it can be a positive review. But what I try to intake from the entire experiences, what else can I do with that product to make it better? It can be with the packaging. It might have said, hey, this product is too expensive. It does not say what it is, kind of mentioned in the title. And that's where I wanna ensure that I read those customer queries, I meet those customers answers, and make those differences. I think end of the day, the entire strategy to improve your sales kind of seen lies in terms of understanding what the customer is looking for. And if you can really read out to what the customer looks for, I think that's where you entire goal of boosting your sales happen. And the third, most important thing, and since especially the pandemic that we've seen is that, the key importance in terms of marketing campaigns, I think we have a lot of customers, I think, close to 40% of our customers uses those strategies in terms of ensuring it reaches out to best audience. I think one of the most key things we've seen, the last one year is those TikTok ads where customers utilize various methods in using TikTok's, using influence marketing ensuring that its reached to the right target audience. I think the best way to kind of do is try and figure it out in your segment, in your category of products who are the top most influencers? Try to reach out to them through a email message, if it's possible, through Instagram, try to reach out to them and try to get an understanding of what is the best way to kind of push a cart. And I think that'll allow you to kind of entirely create those own experience from the creating the buyer experience, because it is those influencers, who's gonna push your product, to get favorable reviews. I think that's one most critical thing and also leverage the best possible situation. I think as you said earlier, I think there's an influx in terms of the number of sellers since last year to this year from 2020 to 2021. So the key, most important part is to make sure that how you make yourself unique in terms that product design. If you hit up to the next slide. I think that's where our Dashboard analyze I think, one of the biggest question everyone always asks me, is there a platform which can do everything which a customer requires? Unfortunately, the answer is no. And what we try to do is kind of close to 80%, from your basic requirements, in terms of the research to keywords through advertising, that's where SelleApp really comes into a picture. We wanna ensure that we are there at the right seat, helping you in different possible . Obviously we cannot be a 100 percent because that is impossible by any platform. And if someone does tell it, I don't think it's actually true, but what you wanna really ensure is that we reach out to the critical points of any customer requirements. And if you're are able to do that's where our satisfaction kind of lies. So if you go to the next slide. And that's when now the most important, and I think the most confusing and the most rollercoaster part is the Amazon advertising. And I think I do remember when we kind of initially had this whole concept. Why PPC and I still get up questions today from customers trying to understand is PPC really important? No, what is the budget annually required? What kind of ads I need to run? And that is the most important, most critical part. I think the nutshell phase of any customer is the first six months of the product launch. Even can be for a customer who starting out, it can be potentially for a customer who's the dual phase or even the mature phase of the business. And I think the the Amazon advertising is the most important part because without advertising, I don't think anything can function. Without advertising you're not able to get extra sales. Without advertising you're not able to kind of forecast in terms of what needs to be done for the next four months. And if you head onto the next slide, one of the most key important things you wanna really focus on is, is the numerous data points you see in terms of advertisement? I think one of the good examples recently, of one of my customers actually kind of mentioned to me as, "You know what he said, Ram through advertising, I'm able to understand, what is my target audience? What is the market and how do customers react to my product? What kind of keywords do they use? What is the search volume in terms of my product? What kind of searches do I get? And I try to figure out how do I into product, et cetera. And that kinda goes back to connecting to what you said earlier about that is a keyword. How do advertising happens? And it is purely targeting different searches of potential Amazon customer type in the search bar. And that's what we try to kind of try to understand these numbers. Right from the managing of over 400 payment related sponsored ads into tracking over $100 million products. We try to understand the different data points, and I think this is a surprising number, which we got to know about a couple of weeks ago. In the Amazon ecosystem, there are close to 4,000 million different data points, which a customer can use. And that is a lot of data points but I think it is unbelievable that you can have these many points, which you can really understand. It's difficult to get a do as a leader, I mean the right from your, maybe a search volume from your conversion metric, your CTR, your inventory metric, your forecasting. I think if you look at the number of different reports you find in the seller central, I think it's absolutely crazy. I think that all 50 or a 100 reports that you can do, and as a solution, what we wanna ensure is that all of these data points is consumed with the best potential place where a customer can potentially have the same. As if you hit onto the next slide. And that's what we become, from your observation, I think one of the biggest things, what we've been up this in the past, on the other slide, with the number of products which are looking to potentially start out, you need a potential software to kind of help you, and that's when we can introduce something which helps your day-to-day decision making much easier. From our ad optimization to keyword targeting. Simply sending up a quick route can help you save a time. And that's the most critical part. I think one of the biggest focus I know as a platform solution, what we wanted to get right for customers is that you leave the job to us in terms of automation, you leave the job to us in terms of managing the ads, and you can take care of the operational aspect of the business. And that's also one of the important creativity . If you head off to the next slide. And that's what automation can do. I think you can click on the next slide. And I think, going back to the old it's optimization, do PPC structure, and I think I can go on entire session, just speaking on PPC. But I think one of the most important things any customer need on this end is without PPC, nothing can happen. You need to kind of make sure you're structured in terms of the entire campaigns. You have a solid budget and you have a solid forecast in terms of what the long-term goals should be, and what your short term goals should be. I think the two most important questions we always ask any customer onboarding onto our SellerApp is trying to understand what is your dream end goal? What is your six month goal? How do you plan to achieve what you need you to do? You need products in stock? Do you have any seasonal products? Do you have any strategy in terms of advertising? Have you done advertising in the past so that we can potentially try and use all the this information as possible? So if you head up to the next slide one of the most critical things we wanna kind of really focus upon is going back to the actual keyword itself. And that's what we tried to understand, how does the bidding work? How have you done with the last one year? I think one of the most important, I think either in general reframe to, get data from 2020, it's good load because you've seen a jump in terms though, what I would expect but you really compare to 2022, 2021? And that is one of the most important things where you focus is to try and see if we can put that as a base bottom leader. And that might be actually kind of difficult. So what we typically find with our accounts is trying to look at the historical data, trying to figure out the, how the bids are worked. Typically, what we like to look into is at least two years of data, so right now we go off to 2019, try and see what has done in the previous let's say, ad campaign, what was targeted? What is the bidding strategies that are an up and down strategy? Was it an agonist strategy> Was there any precipitation at the top of the search, which you've applied and that's where we kind of focus in terms of the advertisement. Maybe if you head on to the next one. As I said earlier, I mean, strategies can be unlimited, but I think the main focus in terms of the entire PPC is one, is obviously trying to improve sales. I think that's the bread and butter of any customer who comes in Amazon. Second is trying to ensure that you get as much visibility as possible. And that can advise on which growth phase of your company are in? Are you in the growth phase? Are you in the early stage phase, are you in the the messaging phase of your Amazon business? And the third aspect is why your PPC kind of improves upon. You will also ensure that you have enough organic ranking in terms of the product, so that customers do find your product better. I think that's where the goodwill kind of likes. It is really critical right now that we need to ensure that we do get repeat customers, and that's what you do, the buyer experience in terms of the entire Amazon system itself. If you head to the next one. I think we can hit, I think I've spoken more than enough in terms of the PPC aspect itself, but I think the last and the most critical part, obviously it's spoken about you as I spoke about the, how do you improve sales? I think the fourth most, I think the most important thing is how do you understand the data? And I think that is the most important aspect, I think we've spoken about different data points, which is available for a customer in terms of maybe reporting in terms of, softwares to why these solutions. And I think it is the most important aspect in the entire system, because for a customer to grow the business in Amazon, you need to really understanding how the behavior is. You need to really understand how these data points work. I think we already kind of mentioned, look at the session in terms of the views, forecasting in terms of, how we need to blind inventory. And these are these minor data points or the customer needs to really understand, I think that is where we really focus upon it. Understanding this intangible assets called data, and I think that is the biggest, like moving forward system. I think for years to come, these data points are really used for that. I think that's all you mentioned. Amazon definitely uses the data points to kind of further improve. And if we all know about the entire in an algorithm and it's still a complex system, which I think no one really understands but the entire it works and data. And that's all we really wanna improve upon and ensure that, SellerApp is the right partner for the entire sales scale. The next slide. And I think that's what I mean, just to kind of complete the entire thing, I think, there is no single strategy which can work on every customer. And I think every experience is a curated experience. I think the most critical thing for the entire Amazon journey is be patient. When things do work out, things do work out. I think the last year was a bad period for customers on the travel category itself. But I think this year slowly kind of picking up. So I think the most important part of anything is be patient, be there, make sure you're utilizing the right information, make sure you listening to the right people and try all experiences, try all experiments and ensure you're growing in the best phases possible. You can go in the next slide. I will pass it over to Gary right now.
Ashley Brown:
All right, thank you Ram. And then last but not least, we're gonna pass it to Gary from Store Automator.
Gary G.:
Thank you, Ashley. So hi everyone, my name is Gary G. I'm the co-founder of StoreAutomator thank you to all our speakers for their valuable insights and recommendations earlier. So on this final part of the webinar, I wanted to share some postcode shopping trends, possible implications onto the holiday shopping season this year, and how retailers and brands can get ready in the light of these changes. So without further ado, let me start giving you some forecasts and the numbers. So as everybody may imagine, the digital shopping is growing faster than ever. And to quantify this eMarketer forecast that the total US e-commerce all the retail sales, this season will raise all to $206 billion it will be for a record 18.9% of the total holiday seasons retail sales. So, and what is more, 60% of this year's holiday consumers, preferred online shopping according to research conducted by the Lloyd's. So if you want to capture a slice of this massive holiday retail sales and thrive, retailers and brands must start planning the holiday campaigns now. So one of the best way to get started with your holiday e-commerce campaign is to learn from the recent holiday retail statistics. So the next slide, please. So while e-commerce was booming overall in 2020, not every industry has the experience that equal success. And transfer vary across different verticals. So for example, in the home improvement category, the hardware segments see whopping 137% increase in the order count due to COVID rate restriction that make the consumer to repurpose their travel budgets for home improvements. Like Ramez mentioning earlier about travel category hit by small sales last year, obviously because of the COVID related reasons. So similarly COVID trigger consumers to spend more on sporting goods and increase in exercise to stay fit and strong. So, but it's funny that, once they down with exercise, without the larger of public entertainment options, home staying consumers spend more time playing video games. So even though fashion and apparel category got hit slow sales, but the COVID rate environmental concern pushed the consumers also to shop for brands that prioritize sustainability. So since we know some of the shopping patterns and expect the trends, let's talk about, how the retailers can prep for this holiday season. But before that, Ashley, if you can put the poll question, that would be great. And then the poll would be right side, and the question is, how do you create and manage your marketplace listings? And we have five options. And, believe me some of the enterprise clients, even we have, they are still using Excel sheets and flat files to update their marketplace listings. So don't be shy to give your honest answer to that. I think that would be good enough. Thank you for the answers. The result will be at the end of this webinar, so we said earlier how the brands and retailers can prepare for this holiday shopping season. And COVID-related uncertainties make consumer even more concerned about where they should be shopping and who to trust. So sellers should focus on building trust with customer, by providing a consistent message about their brand and products across all the channels and the customers shop at. We do recommend to our clients be comprehensive and transparent on their product pages, answer customer questions and incorporate reviews to build that trust on it's on every engagement point the customer customer has. So another way boost to trust will be highlighting your products quality, communicate how your products are made, what they are made of and your sustainable business practices, so they will buy from you. Next slide please. So the next step would be optimizing the shopping experience and that will boost the trust, make them even more loyal customer. And like Chad mentioned earlier, loyalty is more profitable. So personalize the content based on the audience demand and different sales channels, the sellers will create that trust and that they will create that loyalty. So, according to some research, 51% of shoppers say they are very likely to buy, when they see personally relevant reviews, images, videos, and texts on channels they shop at. And this will include the product detail pages on the brand side and listing pages on the marketplaces. And the second focus your attention in the images and the product description, 45% of the shoppers also say the high quality images and the detailed product description were among the top three reasons that they trust an online product. So as an example, let's check how this award-winning screen cleaner brand Whoosh does it with enhanced content. Here what we see is nicely designed product listing page with all the information and the social proof, the customer needs to make an educated decision. Multiple product images, the lifestyle images, how product being used, images that emphasize the quality and the craftsmanship, or all aligned with the marketing message, the company trying to give on this page. And similarly, a unified message continue in the listing page created in marketplaces for the same product with some customization, even though the title was shorter on the brands on site, longer on the marketplace title can result higher search ranking in marketplaces, as Ram was mentioning earlier. Some of the optimization to do these things will create a higher ranking and will result in higher sales for marketplace sellers. So just below the long title, also, you will see the bullets points occupy a prominent real estate in the marketplace product listing pages. Whereas on the site, it was part of the main description below the fault. So this all required the customized approach when I'm working with different sales channels and optimizing the shopping experience per audience demands. So I can almost hear from our audience, having an enhanced content is not an easy task and you are right. Whilst so many other things are going on during the holidays and getting prepared, retailers and brands may use automation to ease the stress on this time of the year. So enhanced content requires combining multiple sources of product data, including the description, bullet points, images, and the product attributes in certain format and feed this marketplaces. It is merchandising and the marketing team job is actually artfully create the recipe for the success while listing software like ours can be great tool to make this in bulk and still be organized. So using a roll of data modification features together with the business rule, building the data output templates will make this process much more easier. And needless to say, managing the price itself during the holiday season is one of the most important factor will determine the success. So being responsive to the customer's expectation during this special days like Black Friday, Cyber Monday, with the temporary sales price updates, but without violating the brands map policies is the important concentration too. So pricing management may involve using pricing rules with various cost data that may dynamically change and adding other factors such as limited stock or an, or off-season attribute from the product levels. In addition to that, the competitor prices should be also taken into account than finding that magic number to make the most profit during the holiday season. And finally with so many sales channels and different consumer expectations in each of them, retailers and brands should consider channel level or rights to stay competitive with price, but also create that personalized experience for each of these different consumer personas may expect. So post-purchase experience, including the delivery logistics should be also communicated while consumer shopping for products and having the expectation set properly during this process will create repeat orders. Next slide. So in summary, we are expecting the busiest holiday shopping season ever. And for the retailers to ease the stress by creating a winning tech stack for automation and specifically automating the product content, price, inventory, and order management and plus fulfillment. It will make them one of the biggest success all this holiday seasons for the retailers. So this will conclude my part of the presentation and I hope this was helpful and practical, and I wish all the retailers and the brands a successful holiday season. So thank you everybody. So back to you, Ashley.
Ashley Brown:
Perfect, thank you, Gary. Thank you everyone. So we only have a couple of minutes left, but if you have any last minute questions you would like to ask our experts while you have them, please feel free to send them in. And then I do think Jill was able to answer some questions in the chat so glad you were able to help there. I have a question for Chad. What kind of support does a system like Skubana typically require? Is it provided by Skubana or a partner, or does the merchant have to manage everything?
Chad Rubin:
Yeah, so an entire team is in the United States. We have live chat and app. I think that's probably one of the things that we, more than just our technology that we strive with is having a great support teams, if you look at reviews on Skubana online you'll see everyone raves about the team that we've established? So yeah, for mission critical software, we are here to support you. We don't just sell you a software and then walk away. We're here every step of the way.
Ashley Brown:
Okay, perfect. Thank you. And then Jill, I also had a question for you about bundles. How are bundles factored into planning and does that rise with the holiday seasons? What do you see there?
Jill Liliedahl:
Yeah, definitely. So planning for when you're selling bundles and even assemblies. So bundles are like virtual groups of items, assemblies, or manufactured goods a lot of times. You definitely want to take that into consideration with your forecasting as well, so that you're ordering enough components that go into those two. That's another thing that as you're scaling that can get pretty complex if you're handling forecasting by spreadsheets, keep an eye out for your bundle sales, how those are moving as well as your assemblies, and if you have a assembling time to factor that into.
Ashley Brown:
Thank you. And then Ram, we also have a question for you about keyword. What does one do if the keywords are relevant to their product, but they're not performing well?
Ram Menon:
So I think that's a really important question. I think one of the things you need to really focus upon is, try and understand how is the data performing? If you're running ads, try and see the data. Are you getting impressions? Are you getting clicks? If it's not really working out, and if it's still a relevant keyword, I would try and not waste a lot of money. Maybe market your videos a bit, that's one thing you can do, but, it has to be still critical. Most of the times it has to do something with your listing, maybe the direction in which the product is maybe the pictures. So if it's a really important keyword try to keep it with you, maybe market down, in terms of the bit, I think that's the best solution you can.
Ashley Brown:
Perfect, thank you. And then Gary coming full circle, how does Store Automator integrate with Skubana?
Gary G.:
So with direct integration with Skubana through the Skubana is one of our ERP partners. So our mutual clients usually use our system to create the products than push it to Skubana and then they do the other things that Skubana do in terms of order orchestration and reporting and purchasing and so on. So we have a direct integration with Skubana through the APIs.
Ashley Brown:
Perfect, thank you. And thank you to all of our viewers for watching this webinar. We hope that you learned something new. If you have any questions you wanna get in contact with any of the lovely speakers or you have any feedback for me, feel free to email me. It's Ashley.brown@skubana.com. I'm open to talk with anyone and I hope you all have a great rest of your day. Thank you.
Jill Liliedahl:
Thanks, bye.
Gary G.:
Thank you everybody.
Chad Rubin:
Thank you.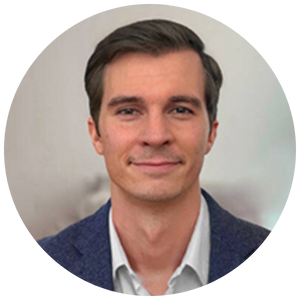 Written By
Matt Rickerby
Matthew Rickerby is the Director of Marketing at Extensiv, the leading solution for multichannel, multi-warehouse D2C brands. For the past ten years, he's covered e-commerce topics ranging from SEO to supply chain management.