DTC Expert Panel: Avoid Common Mistakes - Recording
October 1, 2021
51

min read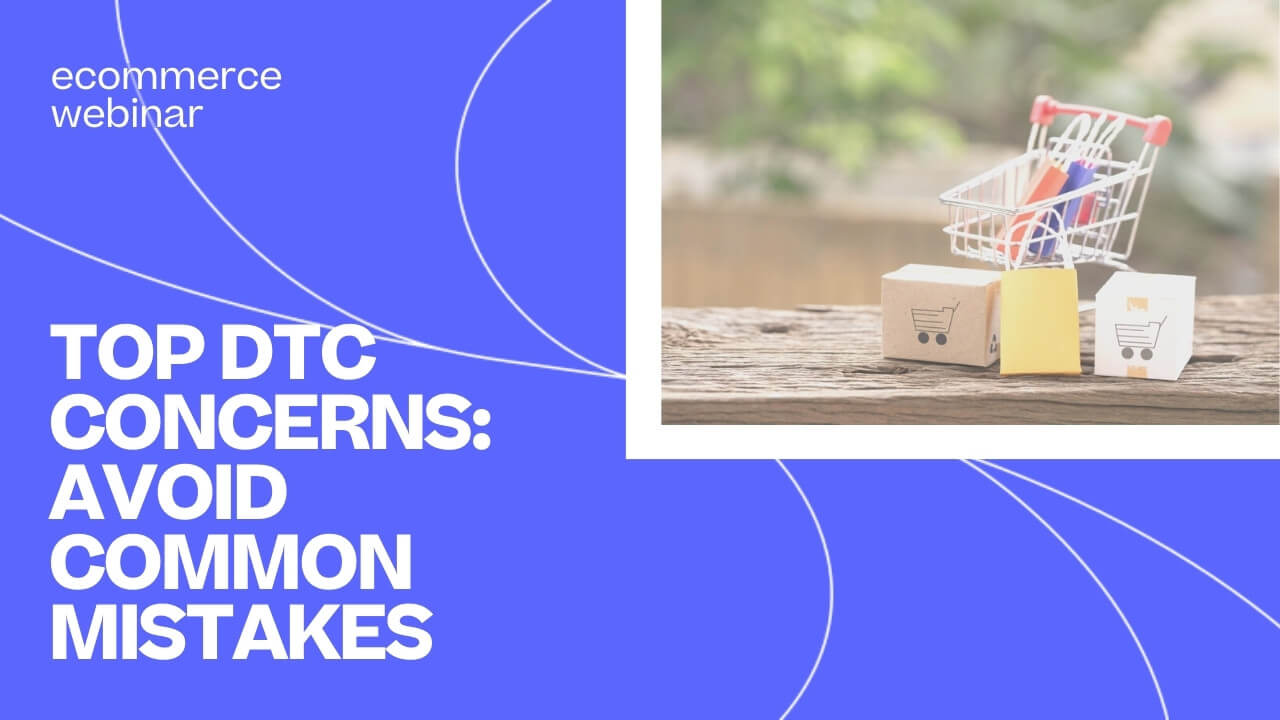 Modern brands are built on a singular vision, one that's easy to hold onto when you're small and close to every detail. However, ecommerce growth is breaking records in all categories! Statistics show that this year the DTC market is projected to reach almost $20 billion worldwide. This increase is huge and only expected to grow in the future. With a huge opportunity to scale, comes greater complexity, and more chances to fail. We don't want that for you. That's why we've partnered with Tinuiti and LoyaltyLion to help you avoid common mistakes.

Topics we covered include:

🚚 How to manage relationships with 3PL(s)

📦 How to overcome stock issues

📈 How to scale without fail

⚙️ How to save time with automation

📊 How to keep your inventory and financial data accurate and up-to-date

🎯 How to increase your customer retention
Transcript
Ashley Brown:
Hello, everyone. Welcome to the DTC expert panel. We're focusing on avoiding common mistakes today. I'm your host, Ashley from Skubana. With me today, we also have presenters from Tinuiti, LoyaltyLion, and Cogsy. Go through some of the housekeeping rules. First things first, we have the chat on the right side of your screen. Please feel free to utilize that throughout the panel. Go ahead and drop in where you're from today. If you want to connect with anyone, feel free to share your LinkedIn. Again, these webinars are as fun as you make them too. So help us out and be active in the chat. And then next to the chat, we have our questions tab. This is going to be really useful for everyone. If you have any questions at all, throughout the conversation, feel free to put them there. And then at the end, we will have a Q and A, Where we'll go through and answer all of your questions. And then, here are our wonderful speakers. I guess I'll start with myself. I'm Ashley, like I said, I'm from, Skubana. I'm the partner marketing manager here. I'm going to be moderating this session. And then with me, is Hannah Cook from LoyaltyLion.

Hannah Cook:
Hi everyone. My name is Hannah. I'm a customer success specialist here at LoyaltyLion. And so I will be handling anything loyalty related. My previous experience was in our support role, so I handled a lot of different merchant queries and seen a lot of different programs. So I'm really looking forward to answering some of your questions today.

Ashley Brown:
Perfect. We're happy to have you Hannah. And then also with us is Adii Pienaar.

Adii Pienaar:
Hey everyone, Yeah, I'm Adii, I'm founder at Cogsy. We're a new product helping DTC brands with their imagery, operations. And I previously co-founded WooCommerce, all the way down south in Cape town, South Africa. Where I'm still based, out in the Winelands. And after WooCommerce, I also worked on Conversio, which was email marketing automation platform for E-commerce brands. So I've pretty much lived and breathed E-commerce for the last 13, 14 years of my professional life.

Ashley Brown:
Perfect, welcome. And then last but not least, we have Josh Brisco from Tinuiti.

Josh Brisco:
Hi everyone, Josh here. I've been with Tinuiti, nine years now at this point and Tinuiti is the largest independent agency across a triopoly of Google, Facebook and Amazon. My particular purview within Tinuiti is actually with working with midsize brands and high growth brands. So very heavily involved in the DTC space. So happy to be here today.

Ashley Brown:
Perfect. Now that we've got the introductions out of the way, we're all familiar with each other. Let's go ahead and get into the conversation. So the first question we have for you guys today is what creative advice would you give a company preparing to grow in scale during 2021? And we'll go ahead and start with Josh.

Josh Brisco:
Awesome. Yeah. I'm going to give a little bit of kind of, I guess, advice that you might not typically get. And, you know, it's always kind of the sexy things client acquisition and customer acquisition, putting together nice creative campaigns, things like that. But you know, I work a lot in the paid media space and we pay all this money to get clients aside or get customers aside. We pay all this money to acquire customers, but if your first party data infrastructure and your loyalty infrastructure is not set up correctly, then you're wasting a lot of that money and you're not actually getting the most bang for your buck when it comes to these things. And so we have this concept called flipping the funnel. Where actually your primary point of investment is going to be actually, that data infrastructure, that first part of data infrastructure. So that you can make sure, from a loyalty perspective, from a retention perspective, from even acquiring the emails, making sure they're going into your ESP, making sure you can activate against them, ensuring that all of this stuff is actually put together, and is usable to you, is absolutely paramount in the ability to scale. And again, if you're spending all this money on user acquisition, customer acquisition, like if you don't have those fundamentals in place, then you're just bleeding money. You're not able to keep people.

Ashley Brown:
Yeah, that's a good point. I like your flipping of the funnel. I haven't heard that before. Hannah, what about you? What advice do you have for companies?

Hannah Cook:
So yeah, a lot of what Josh was saying is around third party and also, obviously 2021 has been like a really big change for digital marketing. Just because of some of the privacy updates from Apple. It's a lot harder to track your effectiveness with the paid ads and email, due to these changes. So in response to this, LoyaltyLion has seen merchants are shifting more towards collecting a lot more first party data, instead of relying on that third party, which they may have beforehand. So really just trying to build up your loyalty members and email subscriber list will really, really help with that. And in turn with your loyalty program as well, you'll get direct paths into customer inboxes, information about their birthdays, for example. And also a loyalty program is really great way to engage, get customers to engage in your social media as well. So really just trying to focus your attention on that first party is really, really important. And with that in your hand as well, you've got to be considering your existing customers as well. So just really trying to focus on retaining them. And they're easier to market too, just because you already have a great relationship with them. And they're going to be trusting your brands. So this will really have a good impact on your revenue. If you have that focus as well, when scaling. It can boost your revenue from like 25% to 95%. So this extra profit can be used to invest in scaling your business for the year to come. So that's something to also consider.

Ashley Brown:
Yeah, I've seen a lot more brands, like you said, kind of utilizing their current customers, like conducting surveys and things. So just making the brand better for future growth and then Adii, what about you?

Adii Pienaar:
Yeah, so perhaps what I would add is maybe not the most creative thing in the world, but I think it's often overlooked. The part that is overlooked is really, the behind the scenes operational back-office things. That often happen in retail brands that don't necessarily get the attention that it needs. And I think what we're already seeing is that the best brands are prioritizing some form of operational excellence and efficiency, much sooner in the process. And what I actually kind of think here, and I want to touch on both, you know, Josh, what you said in terms of, you know, customer acquisition costs, right? And Hannah, you touched on privacy there. Those two things, amongst others, Have meant that customer acquisition cost is at an all-time high, right? And nobody expects that to go down anytime soon. And I think we're, if you think about operational excellence, in this regard, what that means to me is how do you, within a company, within a brand, how do you align both your growth initiatives and teams and your operational teams and initiatives. And what I think that means, like ultimately if you don't do this well with the rising customer acquisition costs, for example, stock outages are going to cost you significantly more, right? Because you're spending all this money and exponentially more money to drive customers into your funnel. And if you don't have stock, for example, you don't have that operational kind of efficiency and excellence there. Then you're losing out on significant amounts of revenue over time. And again, we all understand how that loyalty and retention plays into it. Someone makes a purchase today, they become exponentially more likely to make a second, third, fourth purchase. Right. They can't do that if they don't have stock, for example. So again, maybe not the most creative kind of thought there, but definitely something that we're seeing happen for the best brands already and the macro economic environment, requiring that.

Josh Brisco:
I love that, that point there, Adii and you being a founder. And when I started with Tinuiti long time ago, I was employee number 13. So very much still the startup vibe. And one thing we always really did focus on was operational excellence and really being as efficient as possible. And even with working across a lot of the clients that I work with, and a lot of the brands that I work with, they're like, oh, we're in hyper-growth mode. We're so dynamic. That's going to hinder our growth, or we don't have time to invest in that at this point. And I think it's a misnomer for people to assume that investing the time into that operational efficiency and excellence, is it's gonna slow you down, or not allow you to scale as much. Where from my perspective, and everything that I've seen, and what you're saying too, is that it's actually a growth enabler because that's stuff that you no longer have to worry about. It's automated, the processes are there, it's efficient. And so it actually allows you to spend more time on the cool and fun stuff and the things that are actually going to grow the brand versus the mundane back office things and operational things. So it's huge for growth. And like you said, it's not as creative or as fun and all that, but it's absolutely crucial.

Adii Pienaar:
Exactly. And I agree. If you think from a first principles standpoint, getting your house in order, and the foundation order is always going to allow you to grow better. And what we all know from business is, it is easy to juice sales, right? You can do many things to juice that. And ultimately, that kind of growth will plaster over the cracks, in the short term, and you can make results look good and you can meet targets and whatnot. But eventually that's not sustainable, right. That's not how you build a great business. That's not how most great businesses are built, The odd business gets away with it. But oftentimes that eventually catches up with you.

Ashley Brown:
Yeah. That's a really good point. I like that comparison of that being kind of like your foundation. Where it's not, you know, a shiny red door that stands out in the neighborhood, but it's, you know, necessary for business to run. And then also speaking of automation, kind of pivoting, what about different automation tools or strategies would you suggest for businesses looking to save to save time and efficiency? And Josh we'll go ahead and kick this one off to you.

Josh Brisco:
Yeah, I'm speaking at least with a paid media lens. I love a lot of the tools that are available now that allow you to easily bring in data from individual channels and aggregate them either into sheets or a data visualization tool like Tableau, Google data studio is a really lightweight and actually free tool as well. Speaking to kind of the fundamental nature of efficiency. We used to have kind of a mantra that if you were going to do a task two or more times, or more than twice, and it was a manual task, You needed to find out a way to either automate it, do it more efficiently, or find somebody that can do it for cheaper than you. And so a lot of these platforms that are doing just that and are enabling that, again, there's a little bit of monetary set up there and investment that needs to be made, but the time savings that you're going to be able to get, the ability to just have data at your fingertips, that you'll now have and not have to worry about pulling data from disparate sources and things like that. It's absolutely crucial. We need this information to make the business decisions to enable the businesses to be successful. And if you don't have that in place early on, then you're not going to be able to, to scale and succeed.

Ashley Brown:
Yeah. I think also important with aggregating the data, is making sure it is accurate as well. Especially when it's coming in from so many different channels. Hannah, what about you? What advice would you share?

Hannah Cook:
Definitely on the subject of data, is also that is sent from a loyalty program as well. So you can get this data from your loyalty program, for example. And send over to your email service provider. I mean, it may take a little while to set up your segments and your triggers within your ESP, but in the long run is going to save you a lot of time. And what this can do with, perhaps creating that segmentation, is you can send specific and relevant communications to customers based on their loyalty status. So for example, those customers that are perhaps at risk, those that you do need to win back, they'll have different styles of communication that you need to deliver them. And also those that are most loyal to you as well. So that's something to consider, kind of setting up at the start of the loyalty process. To really just make sure you're driving engagement and in the same hand with that as well, you've got the triggers as well. So just making sure that you're sending relevant communications out to customers when possible. And once you have those triggers setup, it's going to save you so much time in the long run. You'll be sending relevant marketing communications to them Whereas if they have a reward available, perhaps if it's their birthday, this is all simple things that you can implement. But in the long run, it's going to really drive engagement. You're sending specific information to customers, and it's going to save your business a lot of time in the long run having had those set up.

Josh Brisco:
Yeah. I can't tell you how many times we'll start to dive into a client and then we'll see that they're capturing emails in one system, but it's not talking to the other, it's not sending an order to the ESP or to a loyalty program. Things like that. Or their triggers are just set up slightly wrong, to where they're actually reaching a fraction of the audience that they think they're reaching or that they should be reaching. So again, absolutely crucial. And just taking the time to audit that set that up, it's going to pay dividends.

Adii Pienaar:
And I think the tip that I can always give anyone is we are customers that would incentivize, or I'll use different words, your brands would incentivize their customers by reminding them to redeem their loyalty points versus using a straight up discount coupon. That's much better. Like you have the same effect in terms of making that sale and you don't sacrifice margin. So that's always something that we recommend there as well. I did have a non-obvious thing to kind of point out here. Because generally anything that can be automated should be automated in the business. The one counterpoint to that is just that I always, when I coach other founders, other SAS founders, in terms of, you know, how to think through this is I would just advocate for understanding the process and doing it manually first. If you don't understand it manually, you can't automate it, right? Yes. Automation will work in terms of, will go through the steps and the software will do things, but obviously it's not efficient. And if you don't know the process, you also don't know where the possible red flags are to troubleshoot those things. So I still advocate, like run the process, figure out how to kind of, you know, where the optimized possible solutions are. And then you actually automate that. Same thing with email marketing, right? We understand email marketing to be this very automated thing, but the way we should do email marketing is how you would sell a customer one-to-one first. And figure out what those triggers are. That's a much quicker, direct and clear feedback loop than trying to immediately automate something.

Ashley Brown:
Oh, that's really a great point. Thanks for adding that in. And then also just wanted to quickly touch upon if anyone had questions about managing a relationship with a three PL. Here at Skubana, this is something that we're definitely seeing becoming more and more important, especially as we face just a variety of supply chain issues that we've gone through this year. I think even right now, outside of LA and Long Beach, there's 65 ships that are backed up and that's just 40% of the market there. So super important for anyone who's looking to build a new relationship with a three PL or expand. Just some advice I would have is definitely doing your research for your specific brand. We did a webinar the other week focused on alcohol brands. And just especially for that industry, the importance of doing their diligence, because a lot of them are kind of familiar with shipping and fulfillment and things like that. So just making sure that your three PL is there to support your best interest. And then also Skubana does have an open API network. So for any of you who already with Skubana or thinking about it, feel free to send me an email, and I can share more about that. And speaking of stock, What creative advice do you guys have for brands experiencing stock issues and how would you suggest they overcome this? And then Adii, I'll start with you there?

Adii Pienaar:
Yeah, so probably two things, again, I'm probably going to create a reputation for myself for being a little counter intuitive. And what I can tell everyone is when I sound idealistic, that is very much how I try and run my own businesses as well, but we're totally scrappy and we ultimately get the job done. So not that contrarian at least, or idealistic. The two things at least, or philosophically in here, Cogsy plays in that space where we try and help brands essentially reduce stock-outs. Right? And I think the key thing there to think through the lens, we at least view it is, first prize is always having the right stock at the right time. Right, to not be overstocked. That's some kind of optimal point there. And then for those kinds of times where you have a bit of a gap. We want to figure out how to fill that gap, right. And the way we've done the latter at least is we have pioneered what we call customer centric back orders with one of our early customers. Who's also a Skubana user, Caraway And what they did especially last year with the disruptive supply chain is when they're out of stock for certain products, they would publish the next available shipping date for the product. And with that date being there, the kind of conversion rate for new customers coming in, wasn't a significant difference. And if we think around the psychology of what we're seeing, and kind of your consumer purchases, it is all around instant gratification. So like you want to be able to strike when the iron is hot and not say, hey, sorry, we're out of stock, we can't your credit card details. And what ultimately happens is, consumers have gotten used to, for the brands that we love and the parts they really want, they will wait slightly longer, but you have to give them that date. And you have to give them that visibility. If you don't give them that, then they expect you to ship in two days, right. Because everyone has purchased from Amazon. So that's the first part, I think, that I will share around how to fill those gaps, right? And Cogsy, without it being a sales pitch. Like does all of that dynamically. The other parts really is, again, coming back to then, in doing your imagery planning and your demand planning and your sales forecasts. I think we often believe, and machine learning often gets hyped up in the way that we say this machine learning algo will perfectly predict your future demand for you. And that's actually the impossible, right? And I think instead of focusing on trying to be one or 2% more accurate in our forecasts, what we should focus on is being 5% more agile and flexible and proactive in how we deal with changes, right? No human being or a robot or computer can predict the future, but we can build the systems into our businesses that allows us to kind of get the new insights or least the change of trends as quickly as possible, and then be able to take actions very, very quickly. So I would more kind of move towards, be proactive and agile and then have these stop gaps with something. Our customer center back orders is one example of that, but I would do those things as a way to reduce stock outs and the loss of revenue as a result of those.

Ashley Brown:
I agree, I think, especially with, you know, the pandemic and the current, you know, kind of still pandemic that we're living in, especially now. The ability to be agile it's imperative, especially nowadays. I'd also advise like maybe considering implementing a second warehouse or anything that brands can do to prepare for the holidays. I think most expect a spike. So just being prepared for that and not kind of, you know, ruining your own holiday, by not having enough stock for all the new customers. And then, also want to speak on kind of the importance of inventory and financial data accuracy. So if you guys have any advice on how you would suggest managing that area of the business, we'll go ahead and start with Josh.

Josh Brisco:
Yeah. I'm probably gonna sound like a broken record here too, but I think this just comes down to the infrastructure that you set up in place and the processes, and ideally the automation that you get set up again. Again, This is internal business data that you're using to make the decisions that are going to fuel your growth, or set you up for success or failure. And so having this data, not only correct and clean, but available to the right people that need to see it and the right stakeholders is absolutely crucial. And as you continue to grow in scale, if you don't have that, then you're, you're flying blind and you're making decisions based on gut or emotion versus based on what the actual business and business inputs are that you're seeing. And even taking a step back Adii to your point around the stock out types of things. And number one, I love the point about still listing things on site, but making sure that you're saying, Hey, when it's going to be back in stock and when it's available. Because we definitely have a lot of advertisers, If something's out of stock, oh pull it down. Let's not run to it, shut it down. But yeah, if you're upfront with, when it's actually going to ship yeah. To your point, we don't see conversion rates drop that much. And it's almost like it's still having that product live and you're still gonna capture that. But one thing again, to echo there, on the point of making sure this data is available to everybody, is that everybody needs to have that data. If the marketing team doesn't know that a product is out of stock, and we're still sending traffic there, but the page doesn't say when a product is going to be back or it's a product that discontinued or something like that, then that truly is, you know, wasted ad spend. And so again, one hand needs to talk to the other, and that flow of data they need to be accurate and really in real time to. So just incredibly important to have that infrastructure there, and make sure that everybody that needs to have it has it. And it's not just, you know, siloed and this division or product versus marketing versus sales, et cetera.

Adii Pienaar:
Exactly. Because the visibility across the different teams and functions, is what creates speed, and that kind of responsiveness in businesses. Right? So often what we do is, again, working with Mark who's head of ops at Caraway, for example, is one of the things that Cogsy helps them do is the support team doesn't have to ask him, listen Mark when are we getting stock on this thing? Because he has a dashboard that has that information and he is able to give that to the team. So I totally agree there. I think again, maybe I'm slightly more radical. I love internal transparency, right? I think the most important metrics should be available to everyone in the team because that's what empowers them to make the best decisions and make them in the most timely and effective manner possible.

Ashley Brown:
Yes. I agree. I also think that kinda like Josh said that making sure that the data's coming in in real time and there's at least one person whose job it is to monitor it just so it's not kind of set up and forgotten and like, oh yeah, we set it up a couple of months ago. It looks like the numbers, aren't correct. But this is something that definitely needs to be prioritized. Because inaccuracies can be, you know, obviously [mumbles].

Adii Pienaar:
Yeah. I actually just add that when we were preparing for this call last week. Right. Okay. I shared my tip here. And it is a Skubana plug . Right. And it wasn't meant as a compliment or like the setting right, but like my take on the inaccuracy is, I think, what we're seeing as data is more fragmented than ever, right. Brands are selling across multiple channels, they're using multiple tools to sell across those channels. So this data is often siloed Many tools try their best to get as much of that data into a single place. And ultimately making sure that you understand what those those data pipes look like, that helps with accuracy and both the troubleshooting. But the lens, And again, I studied accounting and I saved myself, luckily, from that path by getting into software, So I never practiced as a chartered accountant. But when I think through these things, I think through audit trails and I think through a debit credit system, and double-checking system, right. And this is the plug for Skubana, I didn't even realize that it was part of your own picture. But as we do think through A, what are my different systems of record for this data? And what are the ancillary systems that are kind of only the data, right. And ultimately, what I would encourage all brands to do is move to some kind of single source of truth, right? Like a single system that you can always trust. And you understand all the data pipes going into that, like that just truly helps with data accuracy. Right. It helps with troubleshooting when anything is off or it looks off. Right. And it helps with, if you want to kind of level up these different tools on top of that. It's so much easier. Right? So in the software world, I think the company that has solved this the best, and it's now defacto standard is Segment as a data warehouse. It's so super easy if you do it well, as a software company. Pipe your data into segment. And then in future, if I want to use different kind of billing analysts, a reporting tool or a product analytics tool, or wherever I need to pipe my data, CRM. Segment is there. Right. So I can change these other things in my universe, but I always have my single source of truth, which is a big component of the business.

Ashley Brown:
Yeah. Single source of truth. That might be on our company website. So I appreciate that terminology. And then this is a last question that we have prepared. So guys, feel free to drop your questions in the question tab. We already have a few coming in, so that's awesome. And we mentioned this briefly, previously, but talking more about customer attention and any out-of-the-box strategies that you guys have to stand out. So Hannah I'll pass it to you first.

Hannah Cook:
Yeah, absolutely. So a really great way to kind of increase your customer attention is really communicating your customer values and connecting with your customers emotionally. Customers are more likely to shop with you rather than competitors, if they can see that their values align with you. So just creating rewards within your loyalty program that may align with your customers, such as kind of charitable rewards, for example, environmental initiatives. They can use with their points to kind of redeem for, is really great. I think it's like 68% of customers would rather choose you over a competitor, if they can see that the values align with, kind of, what they believe. So that's my first point. I think the second one as well, it's just to ensure you have really engaging incentives within your loyalty program as well. So just making sure that the likelihood of customers making a second purchase is 22% and this almost doubles to 43% for the third purchase. So one of the key recommendations, when I'm speaking to any merchant, is just making sure that the customer has enough points to redeem a reward on their second purchase. It drives them back to site. It's just really encouraging and increases the likelihood that you're going to build customer lifetime value and a long-term relationship with them. And then lastly, again, I'm probably a broken record, but just making sure that your mailing list is in line with your loyalty program. First party data is going to be your best friend within the digital climate, that it is at the moment. So really using that personalized messaging, utilizing that loyalty data and just having that valuable content going out to your customers is really going to kind of make you stand out and really encourage that customer retention journey and just making sure customers are coming back for purchases.

Josh Brisco:
Yeah, I'd add in to that even further pushing the segments that you're creating within your ESP and your first party data. That doesn't have to stay just within the email channel, you can use it on the paid media side. You can do those same promotions in that same outreach on socials, or even use that as a, you know, seeds for lookalikes too. So there's a lot of different ways to get in front of your audience. And again, it all comes back down to the first party data and making sure that you have the infrastructure in place and making sure that your segments are set up and your personas are set up. But the paying meter world is a great place to do that, that outreach and loyalty aspect to.

Ashley Brown:
I think also building on the personalization aspect that you talked about, I think also, at least I'm seeing, is kind of the personalization of the packages. So once you've shipped something, having that be an experienced as well, I think as we've seen, like Tik ToK especially, and YouTube shorts and reels, and all these little video moments, where if someone's super excited, they un-box, there's a personalized note or just like that added touch. And they're sharing that on social media. I think that's another great way to not only keep your customers, but then, you know, free advertisement when they share with their networks.

Adii Pienaar:
Yeah. And oftentimes again, in hearing that actually, I actually saw the story being told, I think it's was related to a brand called Olipop, which I don't know, I'm from South Africa, I've never had it, but some kind of beverage brand. Right. And I know that they really focus, Because they publish loads of things around kind of how they do customer experience. And one of the things they do for retention for loyalty is to do the things that don't scale. Right. And I think the things that don't scale is often those one-on-one things and you can't do that with every single customer, right? Like that's impossible. But what often happens is you do these truly kind of, you know, one-to-one unique, authentic things for a single customer. A single customer week, a single customer a month. And that has some virality to it. Like that customer shares. And in this case, again, I got this information, not because I followed this customer, but it bubbled up through kind of, you know, my Twitter and I saw that. Right. So now at least like I am aware of-, if I wasn't aware of Olipop before, I am aware of that. Right. And I think that for that customer, it builds loyalty and retention, but the next customer of theirs that sees that says, oh, wait, this is a brand that goes the extra mile. They're not just taking my money and sending me a product, they're doing these other things. And I think again, do the things that don't scale. Like we often miss that in a world that's all about automation, right. And we try and be very clean cut about things, but it's often those know very sincere kind of, you know, unscalable things that truly move the needle and adds like that extra 10, 20, 30% of growth or revenue, whatever metric you want to use to the business.

Ashley Brown:
Yeah. That's interesting. Now we all know Olipop. So I'll have to check it out after this webinar MC. That's good. And then perfect, We have some questions here. First one is from Donna. I think this one probably more directed towards Hannah. Do you find that new brands setting up a loyalty program upfront, so say less than a hundred customers, is beneficial? Or wait until you have a stronger customer base and feedback on what the client wants from the loyalty program?

Hannah Cook:
Well, I think just setting up one when you've got less than a hundred customers is still beneficial to the business and you've got your most loyal customers that are going to be appreciative of the loyalty program and they are going to take advantage of it. And with the loyalty program, you've got different avenues to kind of spread the word about the business, whether that's through kind of referring your friends, getting points for leaving reviews and really building up that side of the business, is really key. And I think especially with LoyaltyLion and what we provide, so you can build your own plan. So you can add things to it that perhaps you are wanting to focus on. So whether that's adding socials, and really wanting to push that side of things. You can kind of make it your own and the budget that you're with. So yeah, I think there's no perfect timing. I think that those 100 customers that are shopping with you will really appreciate it and you will see new customers come as a result of it as well.

Josh Brisco:
Oh, the perfect timing is yesterday, right? To set that up. Yeah. I mean the sooner you do that, the more you're getting people coming back to site becoming repeat purchasers, becoming loyalists. So yeah, I get the argument that says hey let's wait until we have a good core of users to set this up. But yeah, I echo your thoughts, Hannah. Let's do it as soon as possible, even if there's lightweight ways to do that, whether it's via email outreach, things like that. Don't ever say that you're too small to get your loyalty engine open running.

Hannah Cook:
Exactly. Everyone's got to start somewhere.

Ashley Brown:
I think I want to get that saying on a T-shirt the perfect time was yesterday. I love that. And then we also have another question, I think just for the group in general. What are the best strategies to follow for a new store using Shopify?

Adii Pienaar:
Oh, I would probably say, avoid pattern-matching as much as possible. And what we often see is happening is immediately install all the popular apps. Right. I don't think that's the way to go. And I would probably- if you're a new store and you're just starting selling recently, or now, The things that I would probably go back to are the fundamentals. Which is, how do I understand my product market fit, and the messaging that I have there. And figured that out first, and then build on top of that and extend that to figure out one customer acquisition channel that works at this moment. Start measuring that, start improving that over time. So really I think the key there is less pattern matching and doing what everyone else is doing. And then truly focusing on one thing at a time or two things at a time, instead of trying to do all the things. Cause I think trying to do all the things is going to give you mixed signals and you just don't have that really, what's the word I'm looking for, almost the brute force to make progress on things, right? Because you're diluting your effort across multiple efforts. Where the key is to start on the things that matter most and then build and scale that out over time.

Hannah Cook:
Yeah. I completely agree. I think with the first thing you need to do is really think about your objectives and what you're wanting to achieve in the short term, at least. I've seen on occasion, some merchants just downloading lots of different apps onto their store. They don't really know what they're doing or what they're wanting to achieve by doing that. And I think first have a really good objective of what you want to achieve and then you can explore the different options available to you and find the perfect fit for the business.

Josh Brisco:
Yeah, the super great points. Both of those. The only small things I would add on to, is not forgetting super fundamentals, like making sure your site speed is fast. That's huge in the mobile world as people are buying from their phones. And if the site's not loading quickly, people are quickly not buying from your site and things like making sure your purchase flow is set up correctly. And that it's not, it's not clunky that it's streamlined. It feels good. People want to purchase. And then again, just that your your first party data and your zero party data capture is set up, and doing what it's supposed to do, and actually being present in all the places that you need it be.

Ashley Brown:
Perfect. And then we have another question from George, any suggested combination of tools for a unified view, you mentioned Segment and Skubana so far Adii, this one would probably be directed towards you.

Adii Pienaar:
Yeah. And so George, I think the, to just elaborate on different tools, right, and what you should look at, and I don't keep things pretty agnostic in terms of the tools, but I'll explain what I mean with that. So Segment really is a data warehouse, right? So Segment itself, doesn't visualize data for you at all. Like it just capture data in a standardized format and it pipes off to whatever other tool you have. So when, I mean, in the case of Skubana being a single source of truth or a system of record, it means for all the data sources that make sense to pipe into Skubana, that is the single source of truth. Within a retail brand, You probably have two or three of these different sources of truth, right? So if you're running Shopify, Shopify itself will also be a system record and a source of truth for you. So to that extent as the data, whereas like even with Skubana, it doesn't make sense to pipe all your data into it, necessarily. Right? I don't think Skubana could necessarily accommodate all of that data. But for anything inventory purchasing related, sales related, those sort of things you could and should pipe into your Skubana. And so I think that's the first just elaboration on how I would view those things. And then I think in terms of a unified view. Again, you probably have different types of tools. There are things that I personally like As I really like a tool called Lifetime that does some smart analysis and reporting stuff. I believe what most growing, scaling, DTC brands are using for more consolidated reporting is tools like Dacity, for example, which is a business intelligence like tool. But greater flexibility, probably also a little bit more time to set everything up. But those things I think are less important. There's probably multiple tools in that space. And you should pick the tool that in terms of visualization and reporting that best meets your need. And again, noting that you might have a tool that covers you on 80% of your metrics and then 20% might still live in a spreadsheet somewhere and is manually updated by someone in your team. So that is also true. I'm not aware of a single tool. I don't know whether any of you have others, but I'm not aware of a single reporting or visualization tool that truly visualizes every single metric related to a DTC brand.

Josh Brisco:
Well, I'll say too, I've seen some pretty darn good reporting just within Google sheets. If you have like an Excel wizard or somebody in the house that can work well with macros, and it's able to get the data into a sheet, pivot it, put all the super long complex formulas together, you really can get some pretty decent views there. You do have to have a little bit of expertise, but you know, somebody that's a really early on and just maybe doesn't have too many data sources that they need to pipe in, or that the data sources that you have integrate nicely with Google sheets. That's a really kind of low impact way you know, get off the ground a little bit.

Adii Pienaar:
And I fully agree Josh. That's how I run my own business. Most business use spreadsheets for something. I think that the key thing there is just, where a spreadsheet fails is ultimately if the data can't be automatically updated. I think what often happens is it doesn't get updated quickly enough or frequently enough. Which means you can't be proactive, right? So the spreadsheets are probably fine if you have a monthly all hands meeting and you need to update a dataset to kind of create a deck for the current team, whatever the context is. But that, and you can make decisions around that. But the realm of imagery and purchasing, right, if the trends started changing at the beginning of the month and your all hands at the end of the month, like that's too late for a spreadsheet to have told you, listen, your trend is changing. You should probably change your plan here. So like that's my one proviso. A spreadsheet is not always real-time like very flexible, can definitely get the job done, but it lacks that kind of real time nature often.

Ashley Brown:
And then Josh, Michael's asking any reason for Google sheets, mentioned there, over Excel? He finds Excel more robust for more of these macro pivot complex analysis purposes.

Josh Brisco:
Yeah. I mean, I'll caveat this with, I'm by no means a sheets or Excel wizard. Thankfully we have a few of those within our company. And, you know, speaking from experience, I like working in sheets because everything that you do is saved. It's easily shared. You don't have to actually download something. It's just a link that you can share out to whoever needs to see it. So that's kind of my, I guess, that's why I like sheets a little bit better than, than Excel docs. I definitely won't disagree that Excel is as much more powerful in a lot of scenarios and situations. Especially if you're dealing with super large datasets. So I guess my main point there was more along the lines of spreadsheet there versus maybe needing a third-party tool or platform. But again, to Adii's point, If the data's not coming in at the pace that you need it to, it's probably not your best solution and well it's not your best solution. But if you are able to get that set up, whether that be into Excel, into Google sheets, it's either of those is very flexible. I just personally prefer Google sheets for what I look at, because the data sets are a little bit less heavy. And I like having a link that's lie that I can go to. I don't have to download something, save it. I'm kind of lazy in that sense.

Ashley Brown:
I feel that. And then also Marsala is asking just to the broader group. What are some ways to reach operational excellence, that most DTC brands miss? Any thoughts there?

Adii Pienaar:
Josh, you go for it. I've tried to talk about operations, I can't claim it all the time. I just have some thoughts, but go for it first.

Josh Brisco:
Yeah. I was just gonna say at like a high level, don't think anything is like too small to automate. There's a lot of times where you're like, oh, this task just takes five minutes, but if you're doing it, you know, three times a day and every day in the week or whatever, the cadence might be. Like that time savings adds up. Cause you have to get in and out of that task. Just starting small, anything that you're doing, that's repetitive, It can be automated. Like in today's world, literally anything can be automated. And so just putting the time and the effort into figuring out what can be automated and really just leaving no stone unturned in that sense too. It doesn't need to be a big, giant task that you need to put a lot of time and dev work into automating. Even the little things that just save you a little bit of time each day, and to keep you on target, are worth exploring. And then, yeah, that's really what I'd say. Just start small, no need to, to swing for the fences off the bat.

Adii Pienaar:
Yeah. The way I think about it Josh, is perfectly aligned with that. Which is, to reach any kind of operational excellence, one needs to be aware of it. I think it was Peter Drucker that said, what gets measured gets managed. Right. And I think oftentimes the way I would start here is I would either, you know, where there's a full-time position for someone or not, but I would delegate some kind of operational measurement to a specific person on the team. And I would make that person responsible for that, which would mean measuring certain things. I personally would love to see some kind of hybrid metrics that matches my growth metrics, which we often can measure in brands with some kind of any kind of metric that speaks to operational efficiency or efficacy, for example. and make the responsibility of one person to report on that. To keep measuring it. To figure out where those optimizations are? Because then yes, if someone is aware of those, at least, and you are then, either through automation or through other changes in the process of the systems, you know, making those small incremental improvements. That is the way in which you eventually reach your true operational excellence

Josh Brisco:
I also want to retweet that the points you've made, Adii, about making sure that the manual process, that you have in place first, is set up and optimized too. Because if you're trying to automate something that is super inefficient, it's going to take long, it's going to break more. It's going to be harder to QA. So taking that time. And again, we're talking a lot about automation here, but like the first step of automation that machines and robots can't do their job, unless you give them the proper inputs. And so making sure that, the manual aspect of this, the operational task or whatever you're doing, is already kind of whittled down and efficient as you possibly can get, before you automate it, is extremely important. And also it's a great learning exercise. You're going to learn your business better. You're going to learn the inputs, outputs better. So definitely recommend that to.

Ashley Brown:
Perfect. And then also for the broader group. Any major differences in approach you're seeing for quarter four of this year versus next year.

Josh Brisco:
This year versus 22, or 20 versus 21.

Ashley Brown:
Sorry if I worded that weird, a quarter for 21 versus 2022.

Josh Brisco:
Huh. Well, I mean, we're not quite to 22 yet. I'm sure the privacy space will be a little bit different there in probably ways that we can't yet predict. Other than signal loss will be greater and measurement will be tougher. I mean, I guess hot topics for us and the paid world, OTT is a big one that a lot of our smaller advertisers are leaning into, a lot more this year, if I'm getting a little bit more tactical. In years past, there's really been, the barest entry. Always very creative, but also like minimum budgets, immeasurability, things like that. And really of late, like the immeasurability aspect of OTT is improving. The addressability and ability to target people via OTT is a lot better. So we're seeing a lot smaller brands be entranced into the OTT space, which I like a lot. And I think that will accelerate into next year. But in terms of this year versus next, maybe just maximizing the signals that we do have, and in enjoying some of this, this attribution that we still do have before a lot of it starts to go away even more.

Hannah Cook:
Yeah, sorry. I was just going to quickly add to what Josh said about first party information. That's the biggest kind of trend that we've seen? Our merchant space is just really trying to engage, getting customers to sign up to mailing lists, just ensuring that they have the relevant flows in place to send that targeted information by other means. And that's the biggest kind of change we've seen. And we've had a lot of talk with our merchants about the next steps and how we can assist with that move.

Josh Brisco:
We've seen a lot more customers that are truly bought in on using their paid media channels, just for a list size growth, and just for acquiring emails and first party data. Where in years past it was really like a secondary or tertiary kind of conversion event. But this year people want to spend the money, to get that first party data, knowing it's going to be valuable down the line and you're going to be able to reach out to people on all kinds of different channels.

Ashley Brown:
Josh, Steve is also asking, can you define OTT for us?

Josh Brisco:
Yeah. Over the top television. So basically it's going to be like your Hulu's, your Roku's, Amazon fire. Any TV that you're watching via connected device. So connected TV is in the similar realm. I know there's a difference between OTT and connected TV. And somebody here could give you a better definition than I can, but yeah, it's going to be the ads that we're seeing there, the programmatic ads that you're seeing on your Hulu or on any, what is the term for it? But, you know, anytime you're watching something on a screen on your TV, on your smart TV, on your computer, there are ads serving in between.

Ashley Brown:
Thank you. And then we'll go ahead and ask our last question. They said, I sell via DTC and also on Amazon, how can I encourage more customers to buy directly from my site when I can't compete with Amazon's free next day delivery?

Josh Brisco:
I like this one. Cause we have a marketplace that division here, at Tinuiti. And then my division does not work with marketplaces. That's a question that we often get and an easy one from my perspective is making sure you have price parody between Amazon and your DTC site. It's extremely challenging to succeed against your same products on Amazon. If just baseline prices cheaper on Amazon, you'll never win in that scenario. Because again, you can't compete with the shipping. Maybe you can't compete, you probably can't compete with the shipping, but if you can't compete on the price as well, what's the incentive to purchase from the site. Another one that we see too, is releasing like special colorways or doing early product releases on the DTC site versus your Amazon store. I've seen advertisers only use Amazon for when there's overstock or they're really just trying to get something out or run a sale and just move units out the door, kind of thing. And then other times we've seen advertisers actually use our to DTC sites to, to really like promote their Amazon store. So you kind of have to think about where you are from a philosophical standpoint, how you want to use each of those channels. Amazon is obviously a great mover of units and it's a great conversion engine, but it's not a great retention and loyalty engine at all. And so you might also be willing to pay a little bit more to acquire a customer to your website versus what you would do at Amazon advertising. Again, knowing that you're going to be able to re-target to that advertiser, that you're going to be able to reach out to them via loyalty programs and email programs. So that's another way to maybe just hitting it from a customer acquisition cost perspective. Being a little bit more flexible with what you're willing to pay to acquire user on your site versus what you're willing to pay to, to get somebody to get an Amazon conversion. Because realistically, you're not getting a customer on Amazon. You're just getting a conversion on Amazon.

Hannah Cook:
Yeah, definitely. I love what you said about kind of giving some kind of exclusive benefits to those that are going to be using your DTC. So another way that you can do that, is with the loyalty program, as well. As you know, having a DTC, you can be a lot more personalized. You've got high value customer experiences there rather than with Amazon. And obviously they're not going to be able to provide the extent to which you can on your website. So a really great way where I see merchants demonstrate this a lot is through there tier programs. So a lot have kind of a tier structure and just having added benefits for spending on the site. So for example, you can give free shipping for customers in certain tiers, that Amazon give. And as well as that, you've got other perks that you can give, kind of free products for customers in those certain tiers. And just really making it a lot more, a bit more incentive to come to your site with these kind of limited edition releases that you can do for those specific tier customers, is a great way to market your site over Amazon. And it's another way to just emotionally connect with the customer and align your values with them as well.

Adii Pienaar:
I'll throw in something new that's not mentioned. And I have two examples of products, software solutions, that can help with this. But the idea here is that- because the biggest challenge about Amazon writers and marketplaces are they don't share the customer information with the brand. So getting the repeat purchases, getting the lifetime value to increase over time, you don't have that benefit for those sales. Conceptually though, I think if we start from a position where brands should probably give customers the choice of purchasing where and how they want to, right? Like the brands that are able to do that also have more customers. So the way to kind of bridge this, and I'm not an expert, but I philosophically like the solutions here is to use, for those kinds of products that you sell through Amazon, use a QR code of some sorts. And whether it's a manual, some kind of onboarding video, if you think through that, whether it's some kind of special redemption coupon, people are actually used to QR codes. Like, it's funny. The age of QR codes. In the past, you had to download a kind of separate app for QR codes, but most smartphones can now read a QR code. And the two tools, And I've seen some data here to suggest really high engagement rates. And the two tools I will throw out there. A tool I believe is called Brij, BRIJ.IT and Assistalong.com Those are two similar tools and again, that converts or connects you with some of those previously anonymous customers from Amazon. And then it kind of gives you the opportunity, at least, of getting repeat purchases from them. So they're not just anonymous Amazon customers to you.

Ashley Brown:
Yeah. I think you're right. It really is the age of the QR code, everywhere you go.

Adii Pienaar:
Finally, only 10 years later, right? Like we're finally at the point now where QR codes are actually useful in some cases.

Ashley Brown:
Yeah. My phone still struggles sometimes, but as long as one person's works. But with all of that guys, we're coming to a conclusion. This is a great conversation. I learned a lot. I hope that our viewers did as well. Oh, they're asking in the chat. If you don't mind typing the names of the apps you just mentioned, Adii.

Adii Pienaar:

Yes, I can do that.

Ashley Brown:
Perfect. Thank you. And then yes, for everyone else, we hope you learned something. If you have any questions, follow up, anything like that, feel free to reach out to me. I can connect you to whoever you're interested in and yeah. I hope everyone has a wonderful rest of the week. Thank you everyone.

Hannah Cook:
Thanks so much Ashley. Thanks for having us.

Josh Brisco :
Thanks.

Adii Pienaar:
Thanks everyone.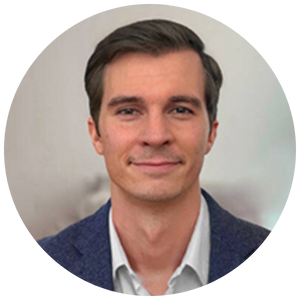 Written By
Matt Rickerby
Matthew Rickerby is the Director of Marketing at Extensiv, the leading solution for multichannel, multi-warehouse D2C brands. For the past ten years, he's covered e-commerce topics ranging from SEO to supply chain management.