Beat Amazon at Their Own Customer Support Game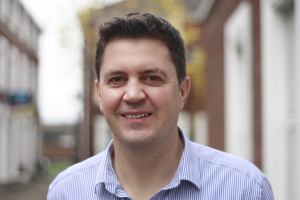 Today's featured post was contributed by Rupert Heather. He is a Content Writer at XSellco, where he provides insights into the eCommerce industry and helpful tips for online sellers. When he's not busy writing, he's usually selling books on eBay or trying to play the guitar.
Warren Buffett recently said about Jeff Bezos, ''He's taken things we've been buying and he's figured out a way to make us happier buying those products.''
It's hard to argue with that assessment. Amazon's customer-first vision permeates every aspect of its business and dictates every detail of the customer experience. For third-party sellers, that means working within strict performance standards.
It pays to play by the rules. There are over 70,000 entrepreneurs with sales of more than $100,000 a year selling on Amazon, according to Bezos.. Third-party sales currently make up 48% of Amazon's total and contribute massively to its revenue growth. Maybe that's why Amazon has to be the enforcer from time to time; it needs third-party sellers, but has to keep a tight rein on them too.
Customer performance metrics benefit Amazon shoppers and create a fairer marketplace. It's only right that sellers who operate rigorously are rewarded and those who cut corners are punished.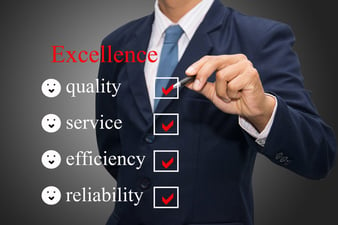 The best approach is to keep customers happy with fast, accurate and reliable service. But there's no escaping the fact that many sellers feel burdened by customer support. It's the interplay of high customer expectations and strict performance targets that can be frustrating and lead to problems.
It's the seller's responsibility to take ownership and turn the Amazon system in their favor. Sellers who get customer support right make more sales.
Amazon has built its success by 'obsessing' over customers. It has achieved that by:
Working proactively with customers to help them
Not just listening to customer, but understanding them
Anticipating the needs of customers
Creating an always-on experience
Beating Amazon at customer support is no easy feat, but it's not impossible.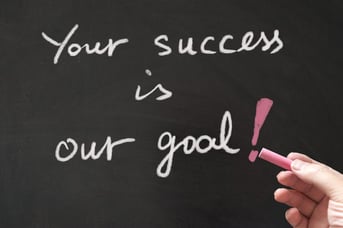 The most important metric is average response time. The guideline is to respond to customers within 24 hours, anything over that will negatively impact your seller metrics.
So, to beat Amazon at its own customer support game, you must have a much better average response time than 24 hours.
The quality, speed and reliability of support correlate directly with your sales. Influencing customers with high quality support increases conversions by 11%, according to Harvard Business School. Amazon says sellers who respond to messages within 24 hours get 50% less negative feedback than sellers who take longer.
So if you improve your response times, your feedback will improve. Those two metrics alone could be what help your sales explode. Here's how to do it:
1. Streamline your Customer Support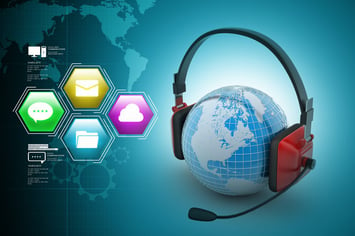 If you have multiple Amazon channels or other selling channels, streamlining your customer support into one central response hub is vital. In fact, by centralizing your support into one inbox, you can cut your average response times by 46%. What makes this figure so powerful is it takes a seller's response time from 26 down to 14 hours, according to XSellco data. That's 10 hours inside Amazon's guidelines, and only two hours outside their holiday season guidelines.
If you could beat Amazon and thousands of competing sellers at average response times, think what it could mean for your seller metrics, and most importantly - your sales.
2. Tackle Resolution Times
It's one thing to respond quickly, but resolving the issue is just as important to the customer and Amazon. Response times and resolution times go hand-in-hand. If you're responding faster, you should be resolving faster too.
In fact, XSellco data suggests streamlined support cuts resolution times by 45% on average. That could be the difference between a abandoned purchase and a new happy customer. If you have streamlined your customer support, this will allow you to spend more time resolving issues. You've won back time wasted on accessing multiple customer support channels and not having a clear view of all support activity.
3. Create Templates for Repeat Responses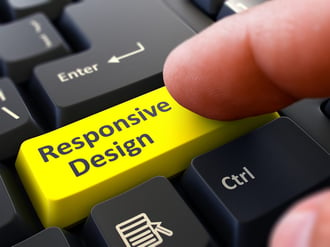 Template responses are a powerful way to scale customer support responses around recurring issues. For example, you might receive a lot of repeat queries about a certain product's functionality, or you might get regular return requests.
Do you write out the full response every time, or do you speed up your responses by saving a template answer? This means you only need to fill in the customer-specific information and the message itself is already written.
This may sound like a small tweak, but it has a big impact. According to XSellco data, sellers who use more than five template responses improved their response times by up to 50%. Considering you can already cut your response times by 46% with streamlined support, a further 50% cut on this new streamlined figure and you could revolutionize your whole customer support operation.
About XSellco:
XSellco helps make online selling more simple. It offers cutting-edge eCommerce software, including customer support, repricing and feedback solutions.
XSellco Fusion is the Customer Support Helpdesk tailored for eCommerce sellers. Streamline your customer support from all of your marketplace channels and webstore into one centralized dashboard. Cut your response times by 46% with XSellco Fusion and take your sales to the next level
Want to write a guest post for the Skubana blog? Email rachel@skubana.com