How Direct to Consumer Companies Can Reach the Millennial Generation with Direct-Marketing Tactics
November 29, 2016
4

min read
[author] [author_image timthumb='on']https://media.licdn.com/mpr/mpr/shrink_200_200/AAEAAQAAAAAAAAdJAAAAJDQ2ZjFkZjFjLTc4YzctNGRiNi1iYzZmLTY3NDQ2ZTAzZTcyMQ.png[/author_image] [author_info]This article about Millennial Generation Marketing is written and contributed by Rick Cesari. Rick is the Founder and CEO of Cesari Media considered to be one of the best brand-building, response-generating agencies in North America. Rick has used brand response strategies to build many iconic brands such as Juiceman, Sonicare, The George Foreman Grill, and OxiClean. He has taken companies, like GoPro, from a start-up to a billion dollars in just a few years. Rick has been a pioneer in the Direct Response advertising industry since the early 90's and continues to be on the cutting edge of new Brand Response marketing strategies. [/author_info] [/author]
The Millennials are here.
No getting around it, we're just not talking about "My Generation" any more when it comes to the much coveted 18-35 demographic. Boomers still matter for sure. But Millennials now control over 600 Billion dollars in annual customer spending – which means you as a direct marketer need to take them quite seriously.
But how? Especially if your creative team isn't exactly brimming with folks either in that age bracket or experienced in understanding them.
Don't fear – the classic "Market-Message-Media" triangle remains solidly in effect, even when going after Millennials. You just need to consider a few key factors:
MARKET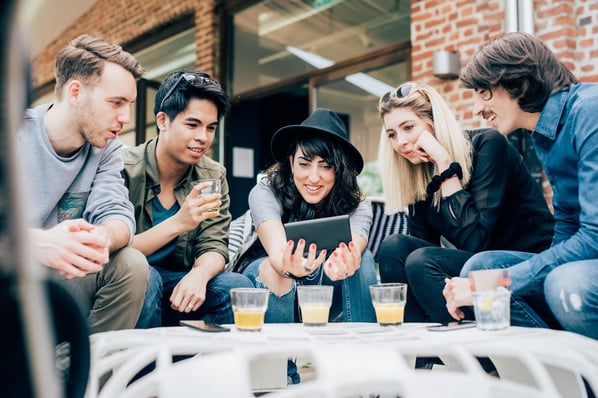 Direct response is all about narrowing your focus on a market. The more you can break down your target audience, the better you can understand them and what they believe truly matters. With over 80 Million Millennials in the US, you're clearly casting out a pretty wide net if you want to reach them all.
However, based on a variety of surveys, there are some general takeaways to consider that do apply to a sizable percentage of this market:
One: They're surprisingly optimistic, particularly when it comes to their own personal economies. Indeed, even though they have little faith Social Security will remain intact for their generation, most do have high hopes for their own financial futures.

Two: They respect AUTHENTIC and have zero tolerance for anything that comes off as phony. This is a generation that grew up with scandals, reality TV, and 24/7 news live-casting of dirty laundry non-stop. They crave authenticity that they can believe in.

Three: They are willing to research and spend time on finding high quality, high value, responsible products and services. Not only that, they're willing to spend MONEY on items that meet this high bar of premium quality. As a perfect example consider the enormous success of the craft beer industry.
MESSAGE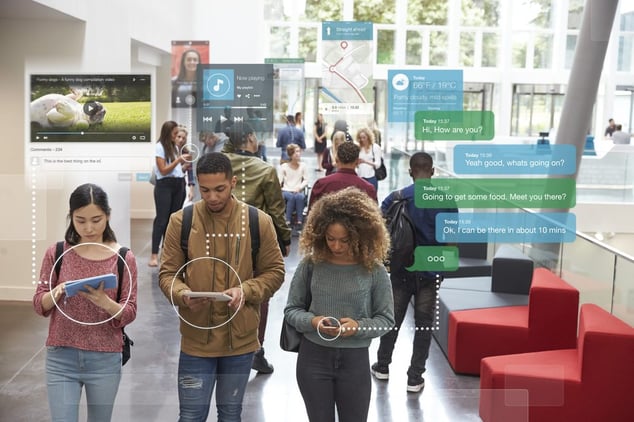 When crafting your MESSAGE to Millennials, make sure to factor these qualities into the mix. You MUST come across as genuine, so social proof and customer validation across the board is critical.
And this doesn't apply to merely the specific offer you're making then and there. They'll dig deeper to check whether the promises you make with one product / service resonates with everything else about you, the causes you support, and how you do business.
Also never forget this famous truism: "The offer is KING." Because they are so focused on value, you must make it the absolute best you can, while still reinforcing its high quality characteristics.
Finally, this is a generation that values cooperation and adventure – so also consider how you can incorporate these kinds of elements into any campaign.
MEDIA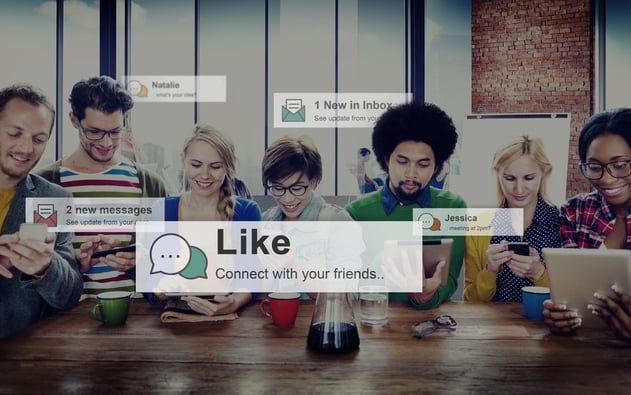 Understand this – they are connected 24/7 and expect it as simply part of life. They don't just wait for the right media to come to them, they seek it out. Constantly. When they watch a show on cable TV, they simultaneously use their cell phones to surf the web, post on social media, check reviews, communicate with friends, and more.
What this means is you absolutely need to use a multi-channel approach to your marketing. In crafting a DR campaign, make sure to consider all aspects and NOT just the one you may initially consider. A direct TV spot can and probably should also include corresponding elements on Facebook, Twitter, YouTube, Instagram, your website, and more.
And don't overlook available media channels where your campaigns can get evaluated and reviewed. Peer review is extremely important to this age group, so staying on top of feedback – Yelp, Amazon, and more – is critical.
BOTTOM LINE
If you, your company, and your offer is authentic, has real value, and can bring opportunities for adventure, connection, and new experiences, Millennials could well be your own "greatest generation" when it comes to your business. Just take the time to understand and appreciate them for who they are and what they have to offer. Remember, the world keeps turning. It's simply no longer an option.
Want to write a guest post for the Skubana blog? Email rachel@skubana.com