What to Look for in Every E-commerce Management System
January 30, 2017
3

min read
Skubana was born from fear, pain, and frustration. Before our e-commerce management system, I was kicked off Amazon twice because my various software tools didn't interact with one another. One moment I was an Amazon seller on top of the world, then the next I would be enduring sleepless nights. Software and technology are the absolute backbone of any e-commerce business. To build a business without a robust software platform is like putting up a house without a foundation.
And I knew I had the same problem many other e-commerce entrepreneurs did. We needed a cloud-based inventory management tool that could run my company on its own; an all-in-one solution.
The simple fact is, when you're running six different tools, things are going to get messy. You won't have any clear picture of your data, and when something goes wrong you'll have too many places to troubleshoot to get things fixed quickly.
When you have a single cloud-based software that's running your business and unifying your data from all of your various sales channels, you have access to every touch point in your business at a moment's notice.

If you use a shipping solution that isn't part of your end-to-end software, how how do you know what your true profit per SKU (stock item) is? Sellers are often focused on the top-line (sales) and see money coming in, but the question is: are you making money? It's even more difficult if you are an FBA seller; Amazon doesn't always make it easy. You need to find your true profit above all costs (commission costs, dormant fees, storage fees, weight-based fees, shipping costs, indirect and overhead costs). What's your true profit per SKU? Skubana is here to help.
You need to know how you're performing
I sell on 15 channels. When more channels appear, I will likely sell on those too. I want your company to be able to sell on as many channels as you would like and to know how each of your products are doing on every channel. Skubana breaks down every channel you are selling on to see where there are holes in your bucket.
E-commerce Management Tool Checklist
Whether you choose to go with Skubana or another software to run your business, there are some absolute musts:
1. Your software shouldn't take a cut of your revenue.
Think about it: It doesn't matter to a server, whether your order value is $1 or $100. It's still the same processing power to process that transaction. Don't give away your revenue.
2. You must be on the cloud and operate in real-time.
You can't use legacy tools to build a business for the future. Make sure it's on the cloud and unified so it's real-time.
3. Ask: Is it customizable for your business?
Make sure it is multi-marketplace, multi-channel enabled. Not a one-trick pony.
4. Your software must have the capacity to allow you to grow your company.
It has gotta be scalable.
5. Always try before you buy.
You have to test drive the car before you buy it.
6. There should be no set-up fees and no custom development.
No code to have your developers fiddle with.
Expect the best from your tool
As an e-commerce vendor, you want to provide products and services that are better, cheaper, easier, and more direct than your competitors. You should expect the same from your e-commerce management tool. Transparency and ease is the way to do business today. Your growth ceiling should not be limited by the software you invest in.
Skubana was designed for those that want to grow, that want to disrupt. If you are merely looking to solely sell on one channel with only a couple of products and sell casually, then Skubana is not for you. On the other hand, if your company is in need of real business intelligence tools for doing big business across multiple channels, then Skubana is for you.
This blog post was created from a chapter in my book; Cheaper Easier Direct. I talk about the e-commerce industry, how to disrupt it, and more. Find it on Amazon!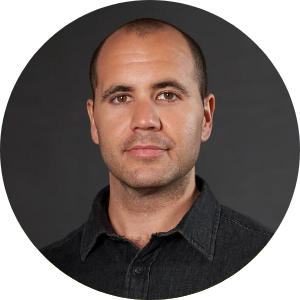 Written By
Chad Rubin
Chad Rubin is the co-founder and chief executive officer of Skubana, a multichannel e-commerce software the enables brands to unlock growth by unifying their back-office operations.