E-Commerce Tools: 6 Apps to Grow Your Business
August 24, 2017
8

min read
Growing an e-commerce business can often feel like you're "pulling yourself up by your bootstraps," since you're trying to create great deals out of nothing. However, as your business grows, you will need help with managing increasing workloads and tasks. Finding and choosing the right tools to help can be crucial to enabling yourself to move forward without investing in a large number of skilled employees.
E-commerce tools and apps can also provide the functionality you need to grow without requiring the large-scale investment of designing your own software from the ground up. Many apps available work on a subscription basis and allow you to expand services and functionality as your store grows.
[bctt tweet="Check out these 6 #apps to help grow your #ecommerce business!" username="skubana_erp"]
While there are thousands of tools that you can use to power your e-commerce business, we highlight 6 that are most useful for a growing empire.
6 Apps to Grow Your E-Commerce Business
These 6 apps provide some of the most essential services for growing e-commerce businesses. You should consider your needs, the gaps in your team's skill set or time availability, and the future growth of your e-commerce store to find the best options for your business.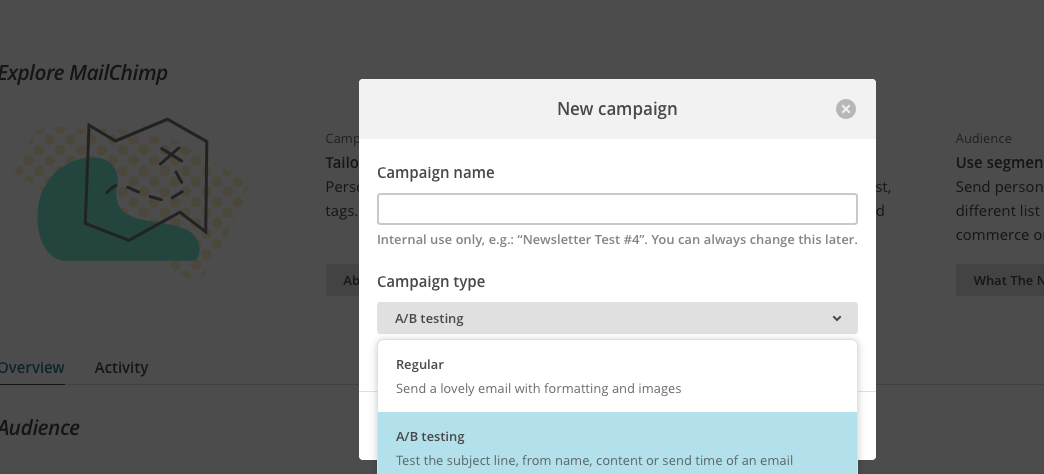 Email is a powerful marketing tool that can help you to improve customer satisfaction, send alerts and updates when products move inside your store, and empowers customer service, increasing sales, and otherwise boosting your revenue.
What it Does
MailChimp is a complete solution for email marketing, complete with templates, scheduled content, mail campaigns, advertising emails, and e-commerce integration for Shopify, WooCommerce, Bigcommerce, Magento, XCart, 3DCart, and a wide range of other e-commerce platforms and tools. You can also set up custom integrations using MailChimp's API, which makes your possibilities almost limitless.
MailChimp provides:
Link tracking
A/B testing campaigns
Targeted campaigns
Campaign automation (shopping cart abandonment, product recommendations, custom automation)
Auto-Demographics tools
Built in analytics
Why You Need It
You probably already know that email marketing is one of the most powerful marketing solutions. More importantly, email allows you to improve customer lifetime value by reconnecting with existing customers, reminding them of sales and events, and delivering great customer service. MailChimp can help you to integrate email into your e-commerce business with an easy-to-use interface that almost anyone can manage.
Cost: Free, $20p/month - +$200 p/month

While most of us have already heard of Dropbox, not everyone is aware you can use it for e-commerce. Dropbox is a versatile cloud storage platform that allows you to scale storage up and down based on your needs. While it is pricier than some competitors, it stands out with support for most file types and integrates into thousands of applications like Shopify, Microsoft, SalesForce, IBM, Symantec, Asana, TrendMicro, Trello, iStock, IFTTT, Zapier, HubSpot, Zoho, WordPress, and more. This allows you to use Dropbox for hundreds of different applications.
What it Does
Dropbox is a multipurpose app that can replace a server. For example, it can function as a secure internal server that any member of your team can access remotely without technical knowledge or special precautions. You can also integrate it directly into your servers to backup and share XML and CMS files, to import supplier information, save your listings, and much more.
Why You Need It
While Dropbox relies heavily on other apps to add more than basic functionality, even the free online storage is useful for quickly transferring and accessing files. With more than 30,000 available integrations, you can expand in any direction your e-commerce store needs. Some of the most advantageous include integrating Dropbox to automatically backup inventory files, using it as an internal server for sharing files, and for hosting cloud access to files, products, and product images.
Cost: $10-$15 per month for most users.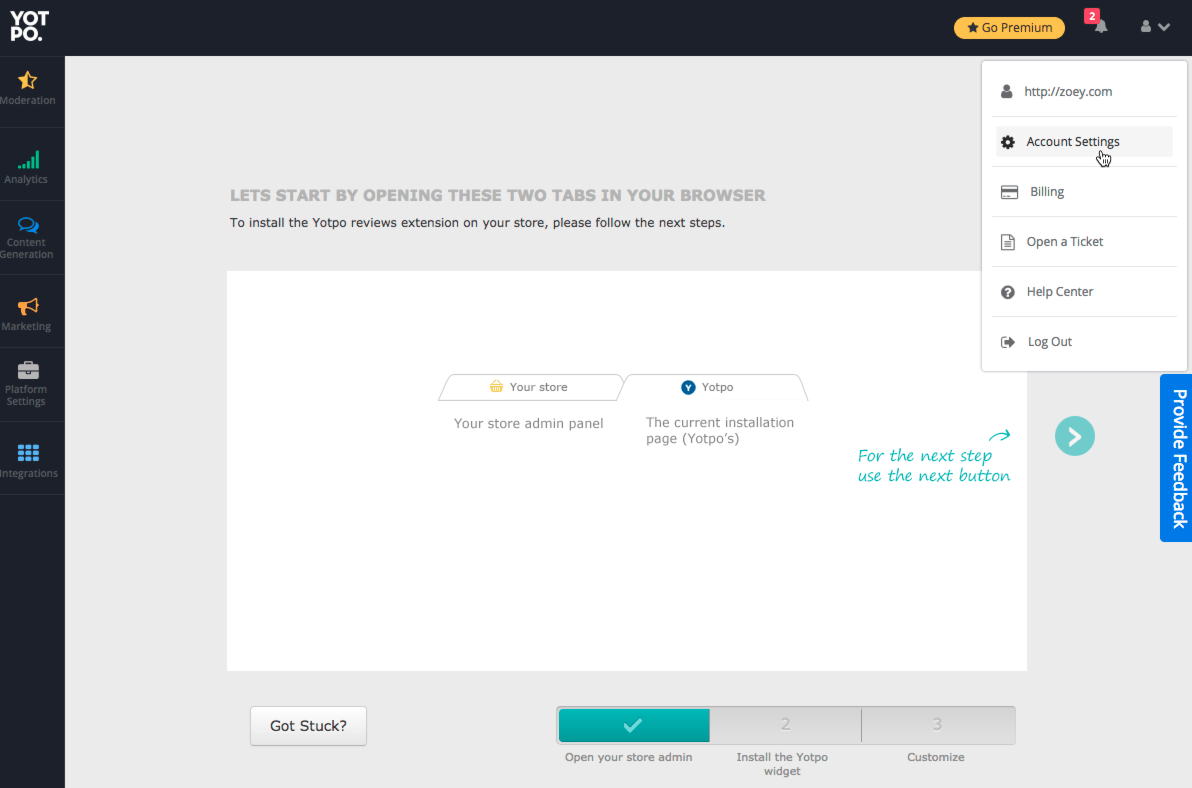 Yotpo is less of a household name than the two preceding apps, but it is extremely useful for e-commerce stores. The app focuses on aggregating reviews and content, so that you can integrate them into onsite and offsite marketing.
What it Does
Yotpo helps you to aggregate reviews by giving you a review platform, enabling review requests, and adding useful tools like review requests in email, where users can fill out the review without clicking through to your site. Yotpo also offers social media curation, user photo showcases, Facebook ad integration, product Q&A for your own site, reviews for your own site, coupons, product recommendations, and a comment form. Yotpo comes with their own set of integrations to add analytics, import reviews across channels, and enable cross-channel services. Some integrations include Shopify, GoDaddy, BigCommerce, Facebook, Hubspot, Magneto, Instagram, OpenCart, WooCommerce, and Zendesk.
Why You Need It
Yotpo's features can help you boost conversions, build trust with social proof, and help customers share their opinions on your products. For example, BrightLocal shows that 72% of customers are more likely to purchase if they read a positive user review. Yotpo allows you to capitalize on reviews and other types of curated content, as well as traditional marketing, by making it easy for customers to leave reviews and easy for you to integrate them into your site and into your ads.
While Yotpo won't help your Amazon or eBay sales, it will allow you to boost conversion and sales for your own website, which can help your brand across all your channels.
Cost: Free to from $25 per month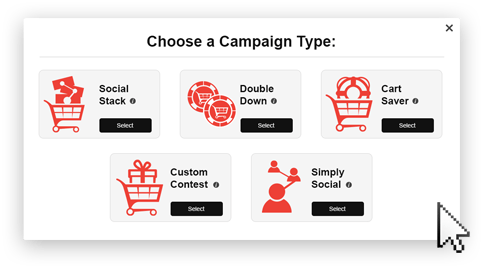 Shopping cart abandonment is a huge problem for every e-commerce business, with statistics suggesting that as many as 67.45% of all carts are eventually abandoned. Cart Rocket is a 3-part solution designed to help you improve sales by reducing shopping cart abandonment, improving social shares, and reducing the bounce rate on your website.
What it Does
Cart Rocket specializes in offering live updates and discounts to consumers to incentivize purchases, shares, and additional time on the website, which then boosts the rest of your marketing efforts. Real-time updates allow you to connect with consumers before they leave your site, giving you the chance to reconnect and make the sale.
Why You Need It
Shopping cart abandonment costs you a great deal more than offering discounts, especially if you are using PPC to acquire your leads. Reducing bounce and exit rate will also benefit you in other ways. For example, while a discount to a shopper might cost you, it will decrease your bounce rate, which will improve your SEO. And, social mentions will help you boost social awareness, SEO, and sales.
While CartRocket has relatively few mentions online, the app has more than 1,400 monthly users and is run by the creators of Shopper Approved.
Cost: From $297 per month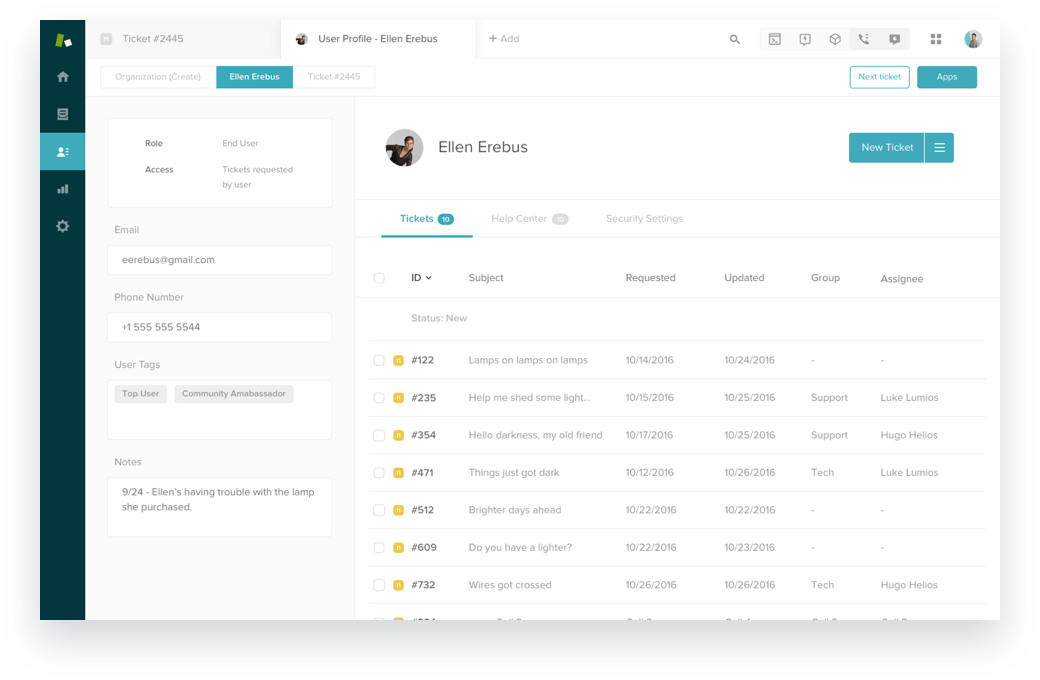 Zendesk is a customer support app that allows you to offer full support including ticketing, email, chat, and social media support from one app. Zendesk also supports multichannel and multibrand, making customer service faster and easier to manage.
What it Does
Zendesk is a full-service customer support app with chat, ticketing, email, and calling applications. Live chat and calling options allow you to capitalize on the demand for instant customer service, which can help you to increase sales and decrease shopping cart abandonment. By providing fast help, answers to questions, and after-care, you can also improve customer service and work to ensure that reviews are positive.
Why You Need It
Zendesk makes it easy to integrate a single customer service solution across all your channels and then access and reply in one place. This enables you to reduce your time expenditure per channel, makes it more difficult to forget to reply to customers, and allows you to use fewer staff members to supply the same level of support. You can also integrate some automation using Macros to reply to common customer requests, send offline notifications, and other repetitive customer service actions.
Cost: $5-$199 per month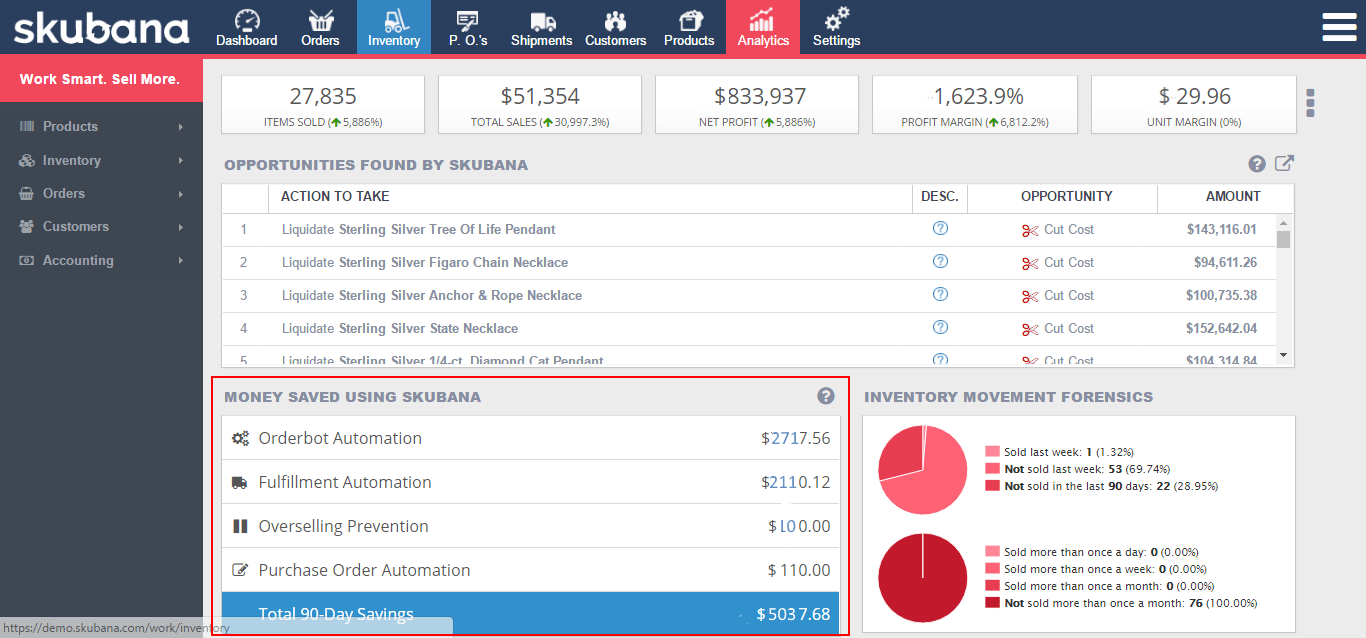 As your e-commerce store grows, managing back-end processes becomes more complex. Skubana is an all-in-one platform designed for high-volume sellers with tools to help you run and automate e-commerce processes across channels to save time and money.
What it Does
Skubana helps you manage and automate most parts of backend e-commerce including order processing, shipping, inventory management, Amazon FBA, 3PL, vendor management, and cross-channel sales analytics.
Skubana offers:
Real-time multichannel and multi-warehouse inventory synchronization
Intelligent shipping zone rules
Intuitive order routing for flexible shipping
3PL, FBA, and Dropship management
Batch shipments
Automated purchase orders
Automated re-order points
Cross-channel analytics
Why You Need It
Skubana provides the tools to streamline high-volume e-commerce to cut costs and time expenditure while preventing stock-out events. Real-time data enables you to track inventory across all of your channels, so that you can re-order based on total sales, and prevent backordering. Skubana also integrates with shipping solutions and 3PL to provide intuitive warehouse management, so that you can quickly choose the best shipping solution for the product, track your inventory across all locations including 3PL and FBA. In addition, Skubana works to automate low-level repetitive tasks such as order purchasing, fulfilment, and order processing to save time and eliminate human error.
Cost: Custom quote, starts at $999
Running an e-commerce store means developing an increasing range of skills, but the right apps can help you to grow your business with minimal investment of your own resources. Third party applications allow you to quickly integrate fully functional tools and features, so that you can begin using them right away, with no real technical expertise, downtime, or development time.
However, it is important to consider your business needs, the direction you are growing, and whether the apps you choose will be able to grow with you.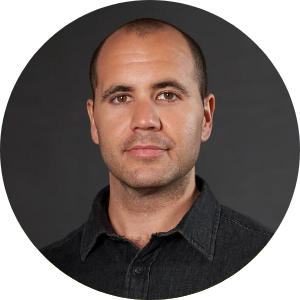 Written By
Chad Rubin
Chad Rubin is the co-founder and chief executive officer of Skubana, a multichannel e-commerce software the enables brands to unlock growth by unifying their back-office operations.