How to Write the Perfect Apology Letter for Your E-Commerce Customers pt. 1
September 1, 2015
5

min read
"It takes years to get a loyal customer, but only a second to lose them."
Why would a customer want an apology letter? Simply put, they want to know that the company cares.
As a business owner, you'll soon learn one simple fact: no business is impervious to error.
Shipments get lost, products get misplaced and customers get overcharged. What you do afterwards though makes all the difference in turning these mistakes into opportunities for your business.
Here at Skubana we're huge advocates of buying online to discover as many best practices as possible from other sellers. Recently though we ran into an issue when purchasing a product. We had ordered from Crate and Barrel and our purchase took far longer than we anticipated to arrive.
Like most customers we were annoyed, but then we received this:
Thoughtful right? Let's break down the Crate and Barrel letter we had received to learn how to phrase and structure the perfect apology letter.
First, Crate and Barrel starts off with a very generic salutation. For larger companies this is common, but for smaller companies personalizing your greeting to fit each person it is sent to is a must.
This adds a further level of sincerity and makes the customer feel as though you took the time to write them personally. Remember, it's about retention and making them feel special goes a long way in getting a second chance.
The second phase of an apology letter should be focused on apologizing for the issue and acknowledging the disappointment on the customers' behalf.
Even if you do not think there is an issue or that the customer is wrong, it is imperative to do this. In business there is an age-old saying; the customer is always right.
Crate and Barrel did a great job of taking responsibility for the problem and offering their deepest apologies. They owned up and they're working on improving their service.

After acknowledging the issue, you must then focus on turning this problem into an actionable statement.
Crate and Barrel immediately said that they took our feedback into consideration and are working on fixing it.
This is just an easy way of letting the customer know that you value what they have to say and are taking action based on their input.

The next step in a great apology letter is providing a brief reasoning behind why the issue occurred. This doesn't mean you should give excuses. Simply give the facts. Transparency goes a long way when appealing to customers and building a relationship.
Crate and Barrel takes this one step further by providing the customer with information showing how they will be better in the future and how they are working on improving their service.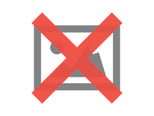 The next step is to reassure the customer that you are doing everything possible to remedy the situation and that you value their business.
One thing that Crate and Barrel could have done better in this section is to provide a narrowed time-frame on when they could expect a resolution. They were too vague in saying that, "we are doing our very best to deliver it as soon as possible and to provide you with up-to-date delivery information."
Customers don't want vague answers they want direct answers. So be direct with your resolution to the problem.

Make sure to provide extra contact information in case the customer wants to discuss this issue further.
Crate and Barrel made sure to note that their response time may be longer than average due to this issue not being a singular event. This is where we appreciated their honesty, and openness about the situation.
This statement serves as reinforcement in two areas; one being that it makes the customer feel as though they are not alone in this issue and two, that just in case it does take a while to receive a response, they are aware ahead of time.

And finally, the thing we most appreciated is that the letter wasn't signed by an unnamed customer representative, but rather the Interim CEO of Crate and Barrel himself. Not only does this make it feel like an important letter, but it shows that the Interim CEO accepts personal responsibility for this occurrence.
What to take away from this letter?
Personalize the salutation
Apologize for the issue
Acknowledge the customers disappointment
State that you are going to take action
Provide reason for issue (not excuses)
Reassure the customer and let them know how much they mean to you
Provide further contact information
Overall, Crate and Barrel did a great job with their apology letter. Even though this issue is an inconvenience, we can accept that Crate and Barrel realizes their fault and treats their customers respectably.
As we mentioned before, it takes years to get a loyal customer, but only a second to lose one.
Stay tuned tomorrow for Part 2. of "How to Write the Perfect Apology Letter for Your E-Commerce Customers" where we have an example of what not to do when apologizing to your customer's.
P.S. Want to be a rockstar when it comes to managing your e-commerce? Work on your business and not in it no matter how many channels you sell on, or warehouses you fulfill from we have what you need and more. Skubana's got your back.
Looking for further insights from other top e-commerce sellers? Check out our Unboxing series featuring Modcloth and Chubbies.
Work Smart. Sell More.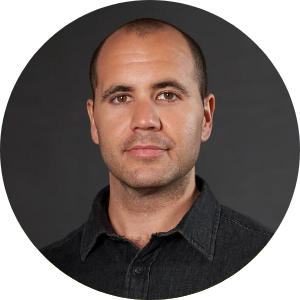 Written By
Chad Rubin
Chad Rubin is the co-founder and chief executive officer of Skubana, a multichannel e-commerce software the enables brands to unlock growth by unifying their back-office operations.