Ecommerce Automation: 5 Ways To Automate Your Store & Get More Done For Less
March 9, 2021
85

min read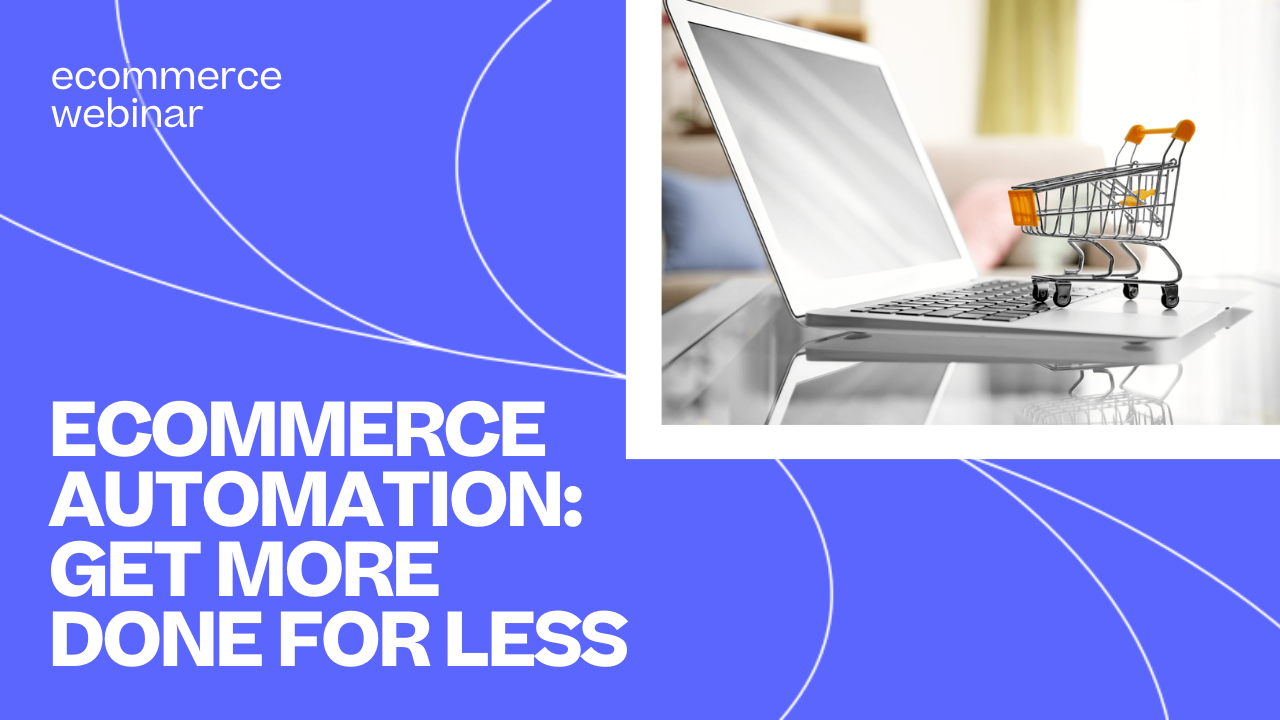 The best way to set up your ecommerce business up for success (i.e. more sales, profits and operations) is to convert repetitive tasks 📝 and processes into an automated system ⚙️.
Automation of ecommerce frees up valuable time ⌛for your team to focus on more important aspects of the business, increasing efficiency especially and standardizing the brand experience 🎯 for your valued customers and prospects.
In this webinar, you will learn how to identify repetitive tasks in your ecommerce business that can be effectively automated through the most innovative tech offered by the best applications in the direct-to-consumer Shopify, Magento & BigCommerce ecosystem.
Watch the replay right here or read the transcript below:
Transcript
Chris Lavoie:
Alrighty.
Chris Lavoie:
We're ready to get started. Hello everyone. My name is Chris Lavoie and I manage tech apprenticeships for Gorgias, And I'll be your host today. Thank you so much to everyone for tuning in, especially on a Friday, no lest. We're excited to have a rockstar panel assembled here today to share tips, tricks, and forecasts for how you can start leveraging automation tactics for your brand ASAP. Before we jump into the presentations, just a few housekeeping items that we want to share with you guys. First and foremost, just wanna tell you a little bit about this series, the motivation of why we started these webinars series and ultimately the goal of them. So in Q4, we launched an ongoing tech partner series where each month we assembled star-studded panels such as the one we have with you today, in the E-comm arena to speak on a hike hyper-focused theme, with the number one goal of educating our valued customers like many of you with us today. You can see here that some of the different events we've hosted so far. So we've hosted some events on how to prepare for return season, which was pretty crazy this year. We did an omni-channel E-commerce strategy event, this Monday, this week. We've done events on loyalty and customer attention. So how do you keep all those customers that you obtained through BFCM in the holiday seasons. We did one on mobile commerce best practice tips as well. We're gonna keep doing these types of webinars. And so it's really important for us that we collect feedback from you after these events so we can better understand what type of things that you'd like to learn about. And so we can keep bringing on our partners who can speak to those specific things. The only thing that we ask from you aside from paying as much attention as you can which I know is difficult on a Friday, is to ask questions. So these events, one thing I love about them is they're super engaged, super active, people are asking questions they're sharing thoughts and notes within our chat, but there's also a Q and A panel inside the webinar platform that you'll see where you can ask questions. If you have a specific question about one of our partners that are with us today, then make sure to just reference them. So you can say, Hey, Kevin, from Recharge can you answer this specific question?. We're gonna be posting a number of polls several of which are specific to a specific platform that's with us today. And the other thing that we're asking you to do is just engage. As we said, just ask your questions. This is a great opportunity to get some face time with these great technology partners that we have to get some questions answered about their platform. You might be interested in using their services. What better time to get some feedback than today? And then as I said, giving some feedbacks. So we'd love to hear from you drop us some notes in the chat and feel free to reach out to me afterwards to let me know what's some topics that you'd like to see in a future webinar. In terms of the format for today, we have five speakers, including Gorgias. It's going to be 15 minute presentations including a Q and A for each speaker. So each speaker will have their own slot and then we'll keep moving forward through. And one thing I wanted to mention as well is we're gonna be doing several special giveaways. Obviously I'm not gonna leave you empty handed today. So I'm following the presentations of the speakers today. We'll be announcing some lucky people who are with us. The key is that you have to actually be live with us on the air to be eligible for those specific rewards and we'll announce those as we go. Setting the stage, today's event is all about automation. E-commerce is becoming a super popular theme and that's why we've assembled the panel that we have with us today. They all have products or services or platforms that really enable merchants like yourselves to start leveraging automation which as we know is huge. And some of the things just to set the stage that you can and should be automating or shipping, fulfilling and inventory management which is absolutely massive. Skubana, we'll likely talk a lot about that today. A few other things here, loyalty retention, customer service, which I'll be talking about, billing and subscriptions, which ReCharge will be talking about. Marketing and advertising, that's another huge one that people are starting to automate more and more of. And then alloy, who's with us today is gonna be able to talk about all of these things and then Ada who's with us as well, they're gonna talk a lot about how they've developed an insanely powerful product to really automate a lot of your live chat functionality. So super excited to have the panel that we have with us today. I already mentioned the special giveaway will be giving way to set an AirPod Pro's which we'll announce later on. And without further ado, we're gonna kick off today's event. I'm really excited to start off with alloy. And so I'm just gonna stop sharing my screen and I'll let Sara kick things off for us. So Sara, feel free to get your slide deck up and running. While Sarah is getting set up, I'm just gonna give a quick introduction. She is the co-founder and CEO of alloy. A fun fact about her is, she has climbed construction cranes before. And so hopefully we'll save some time at the end of her presentation to dive deep into what that has looked like and maybe there's pics for proof. And yeah, she's the founder of alloy which is an E-commerce automation platform used by the likes of Italic, the Denver Broncos, which I'm a Patriots fan. So I'm not sure how I feel about that, but that's okay. She was an engineer in her past and I'm sure she still exercises many of that at snap and do not pay. And she had dropped out of Harvard after one year but it doesn't look like that has a phased her one bit. So super excited to have Sara with us today. And with that, the floor is all yours Sara.
Sara Du:
Thanks, Chris. Can you guys see my screen actually?
Chris Lavoie:
We can.
Sara Du:
Just wanna make sure. Awesome. Cool. Yeah. So I'm Sara, the founder of alloy. We're a relatively young company, so founded around a year and a half ago. And before this, I had went to school at Harvard and worked at snap in wish for a bit. And the reason we started alloy is because as you guys all know, running a store is quite messy and manual. And so I personally run a very small Shopify store and the backend just starts getting crazy with all the apps that I have. And so we realized that, there's better ways to connect the tools than like one-to-one and like between an app to app that there should be some platform to help you orchestrate all these different actions in a more organized way. And so alloy is essentially that. We're a platform that helps you automate everything from loyalty and customer experience to support fulfillment and operations, but we can help you do a lot of things that are cross-functional. It doesn't have to be within like support, because that's what Gorgias is good at. So an example of that is, if you have Yotpo and you have Gorgias, if a customer's Yotpo loyalty points decreased by 50, then you might wanna deescalate their Gorgias ticket. So this is something that kind of falls into both like loyalty and support. And we're here to make sure that the transactions between all these different apps are coordinated. And so here's sort of this visual that might help you understand where we sit in this tech stack. And so you have all like your E-commerce platform is the base of everything, all of your different apps that start like piling up on top and we're there to help you just manage it all. If you set up automations on alloy, ideally you shouldn't have to go into like a spreadsheet all the time. You can export it, email or lack the data you need and get the reports as well. And so that's what alloy does. I will kind of go into all the examples of how you could use alloy with Gorgias specifically. So essentially we connect to all the different APIs of the apps you use. So with Gorgias, that means we can adjust and edit customers, events, even macros as well as tickets. And so we can push data there or pull data from Gorgias. And so, as you can imagine, you can connect other apps. So when certain events happen in like the Yotpo or like a stamp loyalty app, you can then trigger an action in Gorgias. It can also happen vice versa. So if a new ticket message was created in Gorgias you can then push that data to like a postscript or an SMS app. So two-way data transactions and we have a whole no-code interface here that lets you set up those actions to automate without any technical expertise. And what's special about alloy . So the way you can think of alloy is we are like a Zapya for E-commerce, but as you can see, we're very visual. We're also a bit like Shopify flow, but for any store you don't have to be on Plus to use us. But compared to those two products, we do offer a lot more like complex technical capabilities. And so an example of that is branching. What this means is you can create branches of logic. So let's say you, a customer fills out a form and type form or inquired like post-purchase for like their preferences for the type of food they want to get in their subscription box from your store. We can let you create branches that check what category the customer chose and then send them appropriate marketing messages or just take the actions depending on what data is returned from different apps. So we have all of that. It's a very visual tool. So you don't need to be technical to understand how this works. And that's the goal of all of this. We're empowering all store owners whether you're small not on Plus or very large and your like the marketing manager at Italic, you can use this tool to get your work done. And so you shouldn't need to be interfacing with an engineer. So we're concretely some examples of Gorgias automated workflows with alloy. You could connect your AfterShip as a trigger in a workflow so that you get updates. When there's new tracking updates and then this triggers a workflow and then causes a message to be added to a Gorgias ticket with that update. And then you could also update the customer in the same workflow via SMS bump or Tentive or any SMS app you use, we connect to most of them. So you can see like this, there's three different actions here. Essentially every time your customer's shipment has an update, this whole workflow will trigger. So you're never having to like touch this once you set it up, it's just done and will work on its own. Another example is creating tickets for poor reviews. So we have integrations with Yotpo, Junep, reviews IO, Stamped, and a couple others. And so you can use those as triggers for the workflow and detect when reviews are created. And you can even rather than creating a ticket directly, you can check if it's like below three stars or if it's has like negative sentiment, then you want to create a ticket and then add exactly what customers were saying. So we'd let you configure all of that dynamically as well. So those were just some examples of how you can transfer data from different apps and then also detect events to them, create data in Gorgias. There's also some larger use cases around creating a customer data platform where you centralize a bunch of different data attributes about customers inside Gorgias customer profiles or tickets. So we can help you do that. As you can see with this visual, we essentially can help you make Gorgias the center of your customer data and then detect all these events and then add attributes to all of these data points in Gorgias. So essentially, all the things you might be updating manually right now, or your customer reps are doing that, we can just get the data to flow seamlessly in. So here's an example of a customer we worked with recently. So, Opte is a luxury like skincare technology product. So they're not like skincare that you put on your face. It's actually a store. It's used by Kim Kardashians, Paris Hilton, and they're actually a Plus a Shopify Plus store. And so they chose to use alloy instead of Shopify flow because they had a lot of complex functions that needed the branching and the logic on top of just data transfers and automation. So we help them connect their Shopify, the type form which they were using to collect customer requests and then Google sheets in Gorgias. And so what that enabled us to do for them was to automate the process of creating tickets from Typeform to Gorgias and then also creating automated weekly reports into Google sheets based off of like slow customer support responses or open tickets, things like that. And then also getting all of this data back into Shopify as well. So this was a very two way data sync. I think there were multiple different workflows involved to get all that automated. So this saved them 10 plus hours a week that they're, I think ops manager was spending doing this manually. And obviously it costs a lot because the salary is pretty high if you're managing the whole E-commerce store. And so I kind of just talked about the use cases. We have 80 integrations right now on alloy, spanning everything from loyalty to 3PLS. We recently added ERPs like NetSuite and then actually more E-commerce platforms that are not just Shopify. So we integrate with Magento, Big Commerce and a couple of headless tools. And so yeah, if we don't have an integration that you are looking for then just let us know we're adding around I think at this rate five to eight a week. And so chances are we have what you're looking for. So yeah, that's us, you can get started, just reach out to us or sign up yourself and we can make sure we set up those automations for you. And then also last thing, we recently did a fundraise, a five mill fundraise from a bunch of our app partners, actually. So the founders of Shippo, Attentive, ShipBob, they all invested in us. And so we're constantly looking to work with more app partners. So if you are an app partnerships manager here you can also reach out to us and we'll get you set up as well.
Chris Lavoie:
Amazing. Yeah. Well, thank you so much for that, Sara. So second time that we've had John for webinar and it's been a thrill for me, I know personally to learn more about your product. I know our team internally, certainly our CEO, is super excited to see the automation capabilities with alloy. We have a few questions before we let you off the hook here. We did have one question from John Gill. I think you touched upon it a little bit, but how many APIs does alloy connect with in Big Commerce and is alloy a data connection only, or also a workflow.
Sara Du:
Yeah, so we are like a workflow builder. So you can be adding logic and functions on top. So it's not just like a data sync. You can say like, if the order value is X amount, then sync the data. So it's not just one-to-one and we do. I think we connect with at least 30 end points in Big Commerce. So everything inside orders, like create order, edit order, delete carts, checkouts customers and a couple other resources. So pretty extensive there.
Chris Lavoie:
Got it. And another question I'm sure you get a lot of, how does a brand get started with automation? As a store, we have a lot of merchants with us today that are probably wondering. I'd love to start implementing automation. We don't have a bunch of technical people on our staff to really manage this. So can you speak a little bit about how a typical merchant might get started with automation?
Sara Du:
Yeah. So I actually did not share this in the slides but we do have a marketplace of these prebuilt workflow recipes. And so as a customer of alloy, you get access to basically what our partners have built and also some of our top merchants. So you can check out what best practices look like for automation and then instantly get set up as long as you connect your apps. But yeah, essentially, as long as you have your apps and an idea of what you're looking to automate a way, we can help you get started.
Chris Lavoie:
Got it. Another question for you is, what type of stores or what roles would typically use alloy, or be a good fit for alloy?
Sara Du:
Yeah. So anyone who's interfacing with the E-commerce like management side, if you're working with the apps yourself your growth marketer, fulfillment's manager, all of those types of roles can use alloy for the work they do.
Chris Lavoie:
Got it. And question I know I have, and I get from my partners that I'm on calls with all the time is, if you are an app company, how do you integrate onto alloy so that their customers can get access to all these automation features? And I'm on these calls and we're brainstorming them telling everybody who will listen to me to start thinking about partnering up with alloy. So how would an app partner of ours, for instance, get in touch with you guys to get some integrations built?
Sara Du:
Yeah. So just reach out to us. I'll put the email below. We are opening up a self-serve way to integrate onto us. So far, we've done all the engineering ourselves. So that's why a lot of partners like us because there's never any heavy lifting or you don't have to think about allocating resources to integrate. But in a month or so, we will make that self-serve. But for now, if you reach out to us before end of March, we will build integration for you.
Chris Lavoie:
Got it, and can you tell us a little bit about the onboarding processes, say I'm a merchant, I'm 10 to 25 million GMV. I have a number of things that I think could stand to be leveraged from an automation standpoint. Can you talk about if that workflow wasn't already in process or already established with alloy, how long would it take and what's the onboarding process look like?
Sara Du:
Yeah. If it's a custom workflow. So we have a couple of options. We do have a lot of partners. So agencies and individual developers we can assign to you to help you build that out. Or as part of onboarding, if you're paying customer we will help you build out the first one. Otherwise we do recommend someone with a bit more technical experience to at least help configure the first ones but it is a very easy platform to pick up.
Chris Lavoie:
Got it. That's awesome. All right well, that's it, Sara. Thank you so much for joining us yet again and yeah. I dropped in your website there, feel free to drop in your email and LinkedIn, and I recommend everybody check out alloy to see how they can start leveraging their platform for your brand. And, yeah. Thanks so much, Sara.
Sara Du:
Thanks Chris.
Chris Lavoie:
Awesome. All right. Super excited to keep the party going here. Really excited to be joined by a fellow Ontarian here in Canada. Anthony, I'll let you start getting your screen-sharing setup if you'd like, and I'll make your introduction. Let me know if you have any technical. I think you're muted there.
Anthony Snell:
Well, thank you, good to go here.
Chris Lavoie:
Perfect. I'll let you know when I can see your screen. Just a quick intro for Anthony. He is a solutions consultant, a fantastic one at that. I can speak from experience being on a few calls with him recently. Fun fact about him is on the weekends, he runs a pop-up kitchen with his brothers in Toronto. Definitely wanna learn more about that since I am in Toronto, I would love to check that out. A quick intro on Anthony, he's a senior member of the solutions consulting team at ADA, and he's focused on collaborating with partners and customers to design and build new and innovative user experiences within the Ada platform. He's passionate about creating valuable customer interactions that push businesses forward and help them scale. As I said, I've seen this live this is very much accurate and yeah, super excited to learn more about the ADA platform today. And I'm sure other merchants with us today as well. So with that, the floor is yours, my friend.
Anthony Snell:
Cool, perfect. And just checking that everything looks good on the screen there?
Chris Lavoie:
It looks great.
Anthony Snell:
Okay, perfect. So really thanks. Thanks for the intro there, Chris, really excited to be working with Gorgias and really thankful to be invited here today. So again, my role really is to work with a lot of small to medium businesses and to find new and innovative ways for them to automate a lot of their customer experiences. And on the other side of my job is really kind of building out some of these new technical partnerships and new ways to go to market. What I wanna cover over today is just a bit about who ADA is, what we believe and then how we bring automation to life through our partnership with Gorgias. So, at ADA kind of our North star and what drives everything we do is that we're working to create valuable customer interactions. So a valuable customer interaction in our world is something that is efficient and a positive experience for the customer. But there's also an experience that's able to drive value for the business as well, where the business is able to through that interaction, better understand who their customer is, what their preferences are, what products they're interested in. And so we're doing everything we can to use automation through our chatbot platform with our kind of industry leading NLP, to bring this to market and to really make kind of these valuable customer interactions, the focal point of everything we do. So I'll just kind of tell you a bit of a story of what really frames a lot of the way ADA thinks. So really we find that kind of when there's a low amount of conversations that you're having with your customer, everything can still be very personalized. So let's imagine a scenario where I go down to my local Starbucks, they'll know my name as I walk into the door, they'll have my order ready, they know everything about me. But if I start to think about maybe a large bank or a large subscription service that I've been signed up to for a long time, my interactions with them are gonna be very impersonal, they know very little about me and it's gonna take days for me to even accomplish or get a support ticket resolved. So what we find is that the paradigm today is really that as conversations increase, that personalization decreases and the value of those interactions is minimized. What we really believe though, is that AI has the opportunity to turn that on its head. AI allows you to connect into those data sources to know as much as you can about these users. So that as the number of conversations increases, you actually have more data and you can actually personalize these conversations even more. This is really creating those valuable customer interactions that we're going after. And this is really kind of the shift that we're starting to see. And what we've found with our most successful customers are the ones who've really adopted this and really said, Hey, AI, we realize is gonna be able to start to create these new opportunities and these new avenues for our customers to interact with us, that was never really even possible before. So I'll just talk a bit about kind of our approach overall. So, ADA is really gonna just live as that chat bot widget, that's gonna be on your website. It can be over social channels as well over SMS. We wanna be that first line of defense for wherever your customers wanna interact with you. So we're gonna be basically take a platform approach so that any system that you have in your backend can plug into ADA and start to create that personalized experience. So, Gorgias is gonna be one of our great integration partners but we can also reach directly into your Big Commerce, Shopify, Magento, data enrichment, customer engagement tools. Whatever data you have in your backend can start to be integrated and customize that user experience that's available through the chatbot. And what we've really found is we're trying to kind of simplify the user experience where today, maybe for a user to accomplish a task, it's gonna be 10 or 12 steps that they have to complete. When you start to bring AI and automation into this world, that customer may only have to do a couple of steps because we're kind of automating a lot of that on the backend, so that user experience is more efficient and more valuable to the user overall. Just looking a bit at kind of how we're working with Gorgias. We've kind of worked with them to put together a package for customers, so that out of the box, a lot of the automation technology and a lot of the automation use cases will be taken care of. So automating ticketing, customer creation, order tracking starting to build proactive engagement to users. So understanding who's visiting my website, how can I interact with them at a more meaningful level?, how can I start to market to these users from a chatbot perspective?. So those are a lot of the experiences we're trying to build out with our Gorgias integration. And as we look further down the road in terms of where our partnership with Gorgias will go, we're starting to think about how do we start to integrate those live chat agents directly into ADA and really starting to understand how can we contain and automate a lot of those standard questions within ADA before ever having to get those live agents involved from a ticketing or from a live chat perspective. Next, I just wanna go into a bit about kind of a case study we have here. A company called Shapermint, big E-com company and they sell women's wear online. They're one of the companies that's really leaned into ADA and really started to make use of all the benefits that AI and automation can bring to them. So they've been able to resolve over 55% of their inquiries without agents today, three quarters of their order tracking issues are handled directly through the bot and as they've grown their company, they've actually been able to decrease the contact rate for customers by 38%. So both of those numbers are going in opposite direction and they've really kind of embraced ADA. And something Shaper mint has done that's been really interesting is, they've started to turn these extremely personalized user experiences within the bot to upsell and cross sell opportunities. Now, so my users are coming into find out about order tracking or to check on a support ticket and we've been able to resolve that and the users are happy with that experience. And then we've been able to, because we know who they are, we know what they've previously purchased, we can start to make recommendations based on preference, based on user segment. So we're starting to create new avenues for marketing and sales content, all within the confines of the ADA chatbot. So that's just a bit about us and how we're approaching automation and how we see it kind of really impacting customer experience. And just kind of as a wrap up here, if anybody's interested in demo, just go to ada.cx/demo and we'd be glad to schedule that with you.
Chris Lavoie:
Awesome. Yeah. thanks so much for that, Anthony. I know personally at the Gorgias team we're super excited to partner with ADA to really level up the capabilities that we have with our chat. So thanks so much for that great introduction to ADA. Few questions before we let you off the hook here. One of them is, how have things changed certainly recently? And what have you learned in 2020 and how are you planning for 2021 and beyond, as you guys think about your product?
Anthony Snell:
I think what we experienced in 2020 was obviously a lot of uncertainty and a lot of crazy things going on but what I think it forced a lot of companies to do is to understand how we're gonna be able to scale in a lot of scenarios, scale that customer support and to understand what role automation is gonna play in that. A good example is we have Zoom as our customer and before COVID hit, they were sitting at about 80/90 million users and overnight they had to scale to 400/600 million users within a matter of weeks. And then they could not really have done that without ADA automating a lot of that customer experience for them. So that's just an example of some of the experiences we've seen over the last 12 months.
Chris Lavoie:
Yeah, that's really interesting to hear. We've kind of experienced the same as well with our customers, and that's a huge goal for us this year, is how can we you know, for these explosive growth merchants who all of a sudden have this huge uptake in volume, how can we make sure that we have the product functionalities to withstand that workload? So, yeah, I definitely agree with that. It's interesting to hear the numbers about Zoom. Another question we have for you is, now that we've had time to digest the enormous changes in the market obviously, how is your team working to prepare in the future? I know you touched on it a little bit but can you expand on that?
Anthony Snell:
I think what we've done a lot of internally is I think we we've been able to solidify what that product offering is and kind of that base platform. And now we're reaching out to customers or partners like Gorgias to see, okay, what are the different ways that we can start to apply this technology? I think our NLP and the automation tools we have in the backend or have matured. And now it's just an example of how can we find the different ways that this can be applied and something that I've just found really interesting, in a previous life, I worked in an industry where there was a right way or a wrong way to use a product. And with automation, with ADA's tools, it's really up to the creativity of the administrators and the people on our customers end, who can dream up these automation scenarios that were never really possible before, and they could get creative as one. So it's really interesting to see how our customers mold and use the tool to meet their needs.
Chris Lavoie:
Got it. And then the last question before we wrap up here is what are things that used to be essential that aren't anymore?.
Anthony Snell:
Things that used to be essential? So some things that we found really interesting with some of our customers is they've started to shift away from certain support avenues that they used to offer. So we've been able to kind of automate a move away from phone, for example, for some of our customers or from online forums. So we've been able to kind of use automation to allow them to shift in those different directions. Now it takes some effort with that company from a kind of strategic angle of, okay, we've got to shift our phone customers to a chat experience but we've found that ultimately very successful. And we've got a lot of customers who we've helped make a big change by bringing automation.
Chris Lavoie:
Got it. I appreciate that. I'm just checking the numbers. I posted a poll here of asking, people with us today, how much of their customer support volume they're automating and an 83% of them less than 10% Of their customer support line. So I imagine that both of us are pretty surprised by the number. And hopefully after today's talk, people will start to appreciate just how much not only automating can benefit your store but how many great tools there are, like the platforms like this today to actually make that possible. I know a lot of people are overwhelmed by the prospect of getting super technical, but that's what I love about the technologies that we have with us today. But yeah, thanks so much, Anthony. It was a pleasure to have you on board. Go enjoy that sunny Toronto weather that we have here today. And we'll be talking to you soon.
Anthony Snell:
Thanks Chris.
Chris Lavoie:
Yah, see you. All righty, we're gonna keep the show going here. So yes, so up next is Gorgias and I'll be presenting for the Gorgias team today. So quick introduction to myself. My name is Chris Lavoie. I am the tech partner manager here at Gorgias which means I get to work super closely with all of our fantastic tech partners some of which we have with us today. So I absolutely love my job. I get to work really closely with Gorgias's product which I absolutely love, but I also get to work closely with the product of our partners which is also a thrill for me as well. Fun fact about myself since everybody else had to do it, I guess I have to do as well, I do have a PhD on organic chemistry which probably doesn't sound too fun for everybody else but it was pretty fun for me somehow some way I found myself into the E-commerce arena and there's no turning back for me. I absolutely love it. And couldn't be more excited to be here. Alrighty. So I'm just gonna start this my talk off by just introducing Gorgias for those of you who aren't familiar with it. Talk a little bit about some table stakes features of our product, just to kind of set the stage and give you some important context. And then we'll dive right into the deep end to talk about specifically how Gorgias can really improve the automation capabilities for your customer support. And so quickly, Gorgias is a help desk built specifically for E-commerces to enable you to manage your customer support. It tightly integrates with all of the major E-comm platforms, such as the ones shown here. In terms of who we work with, we work with over 5,500 leading D2C brands in the E-commerce space. Several of them shown here. The brands who come to us and really enjoy working with us are those fast growing brands who might be experiencing some pain, managing customer support, say through Gmail or they're using other previous help desks. And they don't find that the level of automation isn't there, a level of personalization that they can provide to the customers isn't there. And certainly the level of Live Chat functionality isn't quite there. So that's a big reason that our customers decided to come to us. And Abdullah, I think your microphone is on right now. So if you don't mind muting that, thank you so much. Perfect. So just to talk a little bit about why we have invested so much in developing the product that we have and why customer support is so important, everybody knows it's important to deliver customer support but what do the numbers say? So the three big takeaways from this otherwise busy slide, is that more than ever before, customers are expecting to receive excellent customer service. They want personalized customer support experiences and they want fast and immediate responses. I think we can all speak to these points.
For myself, if I'm shopping online, as soon as I start to encounter some friction or I'm getting bad customer support or I'm not getting any of it at all, then unless that brand is Nike and I'm super loyal to them, I'm gonna go find the next best thing because obviously it's becoming more of a competitive market. So we know from all the research and data and certainly from our own research, that excellent service, personalized experience and fast and immediate responses are absolute must haves not nice to have if you're a brand trying to deliver a stellar customer support. So these are the guiding principles around our entire product. And certainly automation is baked into a lot of this. Excellent customer support is also intimately tied with fast and personalized experiences as well. And so that's a big focus of today. So that begs the question, what are we doing to help you merchants start leveraging automation through the context of support. So one of the first things that we did is we knew we had this great product, but we wanted to make sure that we were accurately developing product features that our customers actually cared about. So we analyzed with their permission over 10,000 tickets which we consider individual conversations that you might have with customers. So if someone reaches out and say, "Hey, where's my order or what's up with this order delivery status," that would be a unique ticket conversation. And not surprisingly one third of all tickets analyzed were related to order status. So I just gave you an example of when that might be. And so these are the top 10 ticket types and I know some of these don't seem as much, 3%, 2%. That doesn't sound like a lot but for some of our customers, they're dealing with 10 to 20,000 tickets in a month. So these are hundreds and hundreds of tickets each month that you're getting, which is quite a lot. And so we asked ourselves how can we enable our merchants to automate as much of these ticket inquiries as possible but the key challenge, and you'll hear a lot about this certainly this year in the support realm, is how do you balance automation and speed with personalization? And one of our favorite brands Tushy, which is a bidet company that we work with, they absolutely crush balancing automation with personalization. You don't wanna just automate everything where you start sounding like a robot. So they do a great job making it seem like they're delivering a personalized experience but also being fast and efficient with how they manage customer support. So some table stakes stuff are deep integration with the major E-commerce platforms like Shopify means we're pulling in all the information living on those end points. So we're showing all of their recent order history, lifetime span, average order value, et cetera. So if I'm talking to you, say I'm talking to Anthony who was just with us and he's he's messaging in my store, I'm having a conversation in a ticket, I can see all the information associated with his account via Shopify, which means I can deliver him the information he's asking for. So it might be he's asking about an order status but I also have a bunch of other information that gives me really important context on Anthony's purchasing behavior. So I can understand if he's a VIP customer. I can understand if he often leaves negative reviews. I can understand if he often asks for refunds or returns and exchanges. I can leverage that information to give him a more personalized experience. That's the personalization side. And then a big focus today will be how you balance that with great automation and speed. Personalization at scale. That was exactly what I was talking about.
So one of the key features of Gorgias that certainly is one of the big takeaways that I hope you all get today, is that we have powerful macros and rules which we'll talk about in a minute that really make it easy to respond fast and accurately. So here, I'm showing you an example of a macro which is a pretty standard feature that you'll see across the other help desk solutions that exist in the space and essentially where there are canned responses that you can personalize as much as you'd like. So this is an example of email copy that would be populated. So for instance, say Michelle asked for an order status update, but what happened is, is we could go find the order status or where is my order macro. And it would pull in all of these Shopify variables including the personalized email copy that we include in. As soon as we hit send, it would close the ticket, it would send this email and it would automatically pull in all of these information from Shopify. So no more switching tabs, no more going deep into Shopify to find all the specific information, just find that macro, include these Shopify variables and hit submit and then everything is done. And so that's a great example of how you can still have personalization. You can trust this copy however you'd like but it's still super fast because you're able to just include all of these Shopify variables or Magento or Big Commerce for instance. One thing I definitely wanna highlight is one of our number one most used integrations is ReCharge who we're fortunate to have with us today. And so we have a number of use cases and awesome benefits of the integration. One of those many instances is our macro capabilities with ReCharge. So literally within our each ticket, if you have ReCharge set up as an integration with you, they're so special tests that we have them built into our actual ticket action task bar. So there's a number of actions that we're gonna keep adding new ones as our customers see the need for them. So you can actually set up macros, just like the one I showed you on the previous slide for specific ReCharge actions, like the one shown here which is super powerful. And as I said, we're gonna keep adding and improving the functionality of these. In terms of how many macros some of our merchants actually use, I pulled some data from this morning. And so what this chart is showing you is how many merchants are using how many macros. And so you can see this bar here is 10 macros. And so the majority of our merchants are using between 10 to 20 macros, but you can just see the span here. Some of our merchants are using hundreds and hundreds of macros. Just to give you a sense. Some people literally have Google sheet libraries and specific guides for new support agents to use in order to find the right macro. And that might seem overwhelming. And which is why one of the new features that we're launching this year, is suggested and recommended macros, meaning you get a message in, our machine learning will read the message from a customer and it will recommend which macro to use which is phenomenal for any support agent. But imagine you're a new onboarding agent, you're just starting at Tushy for instance, and you're looking through the macro bin, and you're like, "Holy cow! How do I know what you want to use now? " All of a sudden you'll be able to recommend the top three macros that probably will apply to that specific conversation, which is huge. Another big thing that's a part of our product is our machine learning which can detect intent. This is getting better and better as the training sets get more improved. And ultimately what this means is that, as I said, a conversation, a message from a customer will be read. It will be understood and it will apply a tag to that specific ticket. Tagging is like a key feature of our product. It'll tag any ticket a specific way.
And so if the machine learning could detect intent and understand that this is a return related ticket, it's a specific question, a shipping related question. And the value of that is we have a bunch of bins or views, we call them within Gorgias on our dashboard that you can break down however you like. So say you had a VIP bucket, say you had a social media channel bucket. If our machine learning intent, you can set it up quite easily detected that a ticket was tagged as such. It would automatically dump that ticket into a specific bucket, which means, if I'm a customer support agent for a specific brand and I'm responsible for handing VIP tickets because I'm a more senior agent, I have more experience, I better understand a brand. And that's my bucket of tickets. I know to go in there and immediately address those tickets. So it's a great way to automate focusing on the tickets that deserve attention fast. And that's a huge part of the product itself. And I talked a little bit about macros and how intimately tied they are to rules. So I'll talk about that now. And so rules are a fantastic feature of ours. Again, rules is not unique to the Gorgias platform. There are other help desk that do have some rules baked into their product, but certainly not to the to the level of complexity and breadth of scope that our rules will enable. And certainly the ease in which you can set up your own custom rules is quite a unique selling proposition for the Gorgias platform. So essentially what you need to know is it's a series of if statements, logic statements that if satisfied will trigger some predefined action. So I just have a really simple use case shown here. So imagine a customer is messaging you in and they're asking you about an order status which as I showed you is typically one third of all of your customer support volume. Then when a ticket is created, so a customer emails you and if the message contains any of the following where is my order, and that's typically how people can set it. You could add other things like where is order. You can sometimes there's different variations. you wanna add into it. Then reply with this specific macro. They've called this a tracking number. You could call them macro, whatever you like. And then that macro that I'd shown you before, it'll automatically fire that specific message which will include your personalized email copy, it'll include the Shopify variables. And so you can automate up to 30 to 40% of your entire support volume just by setting up these cleverly crafted rules. And it's phenomenal to me just to work with our merchants to see how differently they're using rules. And as I said, some of our merchants are able to automate up to 40% of all your messages, which is phenomenal. It doesn't just mean your customers are getting fast support which as I said is one of the top three goals for any support team, but it also frees up important bandwidth that your support agents need to go focus on those more important tickets like those VIP tickets that I mentioned.
Another core piece of the whole Gorgias puzzle is we really consider ourself an Omni-Channel customer support help desk. And what that means is there's essentially no channel or avenue that a customer is gonna wanna interact with your business that we're not enabling you to connect with them across. So obviously your key channels, like email, phone, texting and social media channels but also Live Chat as well. And the social piece is huge, right? So for instance, Facebook Messenger, we have a fantastic integration with Facebook messenger. One of our customers is Wholesome Culture. We just have an example here. They posted a campaign on their Facebook, engage with us, send us a message and you'll get a 10% discount code. So someone sure enough is messaging them in. That message will come inside of Gorgias as a unique ticket. And you can engage with the customer just inside Gorgias which makes it really easy to stay connected to your customers. You can do this for all your social channels. Instagram the same type of thing. automatically, anytime a customer will interact on your Instagram page. So they're commenting on a photo. They say this backpack looks awesome. You'll see that created as a ticket inside Gorgias under your social bucket. So you might have a social media manager who is partly responsible for going inside Gorgias and making sure that any tickets that were created were attended to. You could drop in a 15% discount code for instance. And as I said, all of this will automatically be pulled into Gorgias which makes it a really easy way to stay, have a great overview of all of your channels. Importantly, our Instagram DM integration is coming this quarter which is gonna be a phenomenal boost for our customers. It was literally the number one most requested integration by all of our customers. And so now just the same as the Facebook Messenger, integration functions, you'd be able to leverage that type of functionality with our Instagram DMs, which I know a lot of merchants with us today probably use quite heavily. Just to take that to the next level, again, this is an automation theme event. How can we level up that social channel automation? So, as I said, we talked about tags. We talked about rules and we talked about the social media channels and now you can combine them. So for instance, if a ticket was created and it was associated with the social media bucket, then it can detect the intent. So for instance, in this specific sequence, a social media posts had a customer comment on it. It was detected as a positive intent. Then we can add a tag to it and say, this is a social lead meaning that there's a potential upsale opportunity. And so me as a support agent who manages the social lead bucket for this specific example, I would go in there, I would see that post and I'd say, Hey, this person seems like they're pretty big fan of our brand. Maybe I can drop in a promo code and try to generate an upsell opportunity. Again, turning customer support into a sales engine, which is a key goal of the Gorgias product. Another channel a lot of people don't miss is think about as a channel is Live Chat, which for us we absolutely consider a channel because it's literally a way to interact with your customers in real time. And if that's not a channel, then I don't know what it is. And so we're really excited.
This week on Monday, we launched our new self-serve Live Chat portal which we're super thrilled to launch. And so one of our customers, Decathlon, has allowed us to show you what this looks like. You can go check it out on their website. Essentially, what this has meant to do is to enable our customers to automate and kind of handle as much of their own questions that they might have or actions that they might want to take on their own before it gets escalated and created as a ticket inside of Gorgias. And so the automation piece comes in by automating the amount of questions that you might get. 'Cause before this chat functionality was rolled out they would often have to message you and email you in for specific actions. Now you can offload a lot of that 'cause of the self-serve model. So someone fills in their email, their order number, it pulls up everything that they might have here. They can hit track to get some information on where things stand. They can see all of their previous orders and if they can't resolve whatever they're looking to do on the Live Chat, then they can escalate that to a live support agent, which is now 24/7. It used to be 24/5 with Gorgias. And then one of the final pieces I wanna talk about is our revenue tracking mechanism.
So one of our key phrases that we use at Gorgias is we wanna turn your support into a profit center, obviously delivering better customer support helps your bottom line because your customers remain loyal to you. It helps with retention, LTV, et cetera. But on the flip side of that, as I've kind of give you some glimpses of, is we're making it easier and easier for merchants to generate sales opportunities through the context of excellent support. So for instance, I'm talking to Sara, and I just helped her out with some key problem that she had with one of our products. And at the very end of that, I say I'm really happy. I was able to help you out today, Sara. By the way I saw that you have been a big fan of our cranberry soda, I thought you might be interested in our new orange soda that we just launched. Here's a 10% discount code, Sara. I'm not sure if she loves orange soda, but she might and she'd be like, great, thanks so much for that. She'll click that promo code and that'll be associated with a sale inside Gorgias. And we have some simple data metrics here that you can track quite easily and accurately. You can segment it across agencies who your top performers are and you can segment that across different channels as well, which is great. And I've personally seen some dashboards of some of our merchants and it's quite insane to be honest, how much sales some of our top merchants are generating through support. And so people are just starting to recognize that support isn't just this painful process like I have to deal with these customers. People have this negative connotation with support and we're trying to change the mold on is crap. Like customer support is literally an opportunity to talk to your customers and in the COVID world and the online world, how often you actually get to interact with your customers in live time. So people are starting to reap the benefits of that and generate more sales opportunities.
And then the final thing I'll mention is that, as far as automation goes, Gorgias has so much baked into its product already. That makes it quite the automation powerhouse. But to take that a step further, we're connecting with more and more apps across the space which are transforming our product into this automation engine like never before. And so for me personally, in my role, it's just one of the best parts of that job is getting to work closely with our partners. I already mentioned that we have integrations with ReCharge, alloy did a great job highlighting some of the workflows that you can leverage with their platform. We're partnering with ADA as well. And so, you know it's just to go to show that our automation potential and just our capabilities overall are continuously improving as we start to connect with more and more top apps in the ecosystem. And then, yeah, just the one highlight I wanted to show here is that, as I said Gorgias automation is already great, partnering with alloy, basically putting that on steroids. I won't belabor the point, Sara did a great job, highlighting a specific workflow of how you can leverage a Gorgias knowledge as well. And I definitely recommend anyone to check out alloy so they can start leveraging automation in their own stores. And with that, I'm happy to answer any questions. One thing I do want to do first is offer up a special set of AirPod Pro's. And so what I do for these is I go through our attendee list and I literally randomly scroll, which I'm gonna do now. And I'll close my eyes and wherever my mouse lands is gonna be the lucky winner today. So we have Brett Sobscat. Apologies if I'm not pronouncing that, it's a sixth sense, phishing. I'm just gonna screenshot your contact information there Brett, congratulations. You're our lucky winner of a set of AirPod Pros. I'll connect with you after the webinar to to send you those. So I'm just gonna see if any questions came in. All right. So it doesn't look like any questions came in. It's one of the challenges of moderating your own shows it's hard to see any questions that can come in and Mara did ask, "does it support multi language"? Yes, it absolutely does. I know that we support over, I think 60 different languages and we're continuously adding them as people start to look for more and more, but yeah really excited to, to be with you guys today. Thank you so much. And if you do have any questions about Gorgias feel free to reach out to me, chris@gorgias.com. I'll drop that in the chat. Happy to give you guys a free demo. And we do have a special offer right now where you can get one free month of Gorgias by signing on with us and yeah, really excited to meet some of you and see if Gorgias will be a good fit for you. And with that, we're gonna keep this show going here and up next, we have Skubana, So if Abdullah you wanna get your screen up and running. I'll introduce you. Awesome.
Abdullah Wali:
Perfect.
Chris Lavoie:
Cool. Yeah. So I'll let Abdullah get up and running with his screen. Just a quick intro for Abdullah. He's the director of customer success for their partners at Skubana. Fun fact about him is he used to have a radio show in college. Maybe we'll have time at the end to talk a little bit about that specific one. And yeah with that, happy to leave the floor to you, Abdullah.
Abdullah Wali:
Thanks, Chris. Nice to meet everyone on the call today. So as Chris mentioned, my name's Abdullah Wali but I actually go by Wali. I've been called that since the fourth grade, came from my fourth grade teacher referencing Wally world from National Lampoon's Family Vacation. So if you haven't watched it, go check it out. So I do work for Skubana here. I've been with Skubana for about six years now. I'm the group director of customer success. So I interact with our customers on a daily basis on the ground floor. And today I wanna talk about just some of the powerful automation tools we have to help push your E-commerce business into a more time efficient and automated tool. Real quick, on what's Skubana is, is a software. So we're an order management inventory management tool that has a specific set of automated features that help get your E-commerce business up and running, moving you from spreadsheets, helping you move from beginner softwares to really give you back time and for you to focus more on higher value activities. So today I'm gonna talk about just a small percentage of the many features we do have within our system and that's our auto PO functionality. So just forecasting logic ways in which Skubana can help generate purchase orders for you. So you don't have to worry about doing V look ups on spreadsheets, exporting out raw data from Shopify, trying to see how much you sold, Skubana will do all that work for you and also building a productivity machine. So that's our order bots. Order bots help with your fulfillment process and order routing. So those are the two features I'll be highlighting today. And if time permits just some other tips that I'll sprinkle along throughout the presentation. So the first piece that I wanna talk about today is our order bot logic. So the phrase that I created as is it helps take the thinking from shipping or moving to thinking from fulfillment. There's so many different ways in which orders can be routed, so many different ways in which there could be different scenarios in terms of the warehouse being out of stock, because the warehouse you want to go pick something and something was damaged. And now you have to figure out the backup warehouse or facility or what to do with that order. And with those comes a lot of time and effort in determining what the right trajectory for that order in terms of if something were to happen with this order, which path we take. So scenario E will lead to action B, C, or D. And a lot of that time, it takes a lot of the day-to-day hours of fulfilling orders. So with that, we've created our order bots to help remove that and give you back time. So you don't have to worry about creating these rules on the fly or manually moving orders around or calling the warehouse team to see if there's inventory or logging into a WMS system to see how much 3PL inventory you have. Everything's in one place. So we give you the ability to just set things and forget them. With that in mind, so the order bot example that I have here is the warehouse is assigned to Swan, which is a 3PL for one of our customer's crucial brands which is actually the E-commerce business of our CEO, Chad Rubin. And again, that's a 3PL and the order bot action is to split the order by available stock. And I wanna split it by the line item. So in this instance, if an order came in with two line items and one of them were out of stocks, Skubana would automatically split the one line item that was in stock and allow it to be fulfilled.
Meanwhile, the one line item that's out of stock will remain a back order. So that's just one layer of the functionality. As you can see in the top right-hand corner, we allow you to rank your order bots. So by that, I mean, you can create a waterfall effect. So this could be the first step in your order bot process. And then the next layer would be assigning the out-of-stock order to a different warehouse that does have inventory. So all this can be done with order bots and ultimately your customer success team, your fulfillment team does not have to worry about monitoring the orders and making sure everything could be fulfilled as Skubana will automate and run these actions for you. Now, again, this is just one example I'm showing. And for the purposes of time, I could spend hours on the different order bot combinations that we have. But I do wanna highlight on just some of the more powerful ones we do have. So we have the ability to automatically rate shop in real time. So Skubana can send an order bot to pick the best rate across all the different providers you have integrated. And we would automatically select that provider and service for you to fulfill your order out with. We have the ability to break down bundles. So if you have a component of your bundle that's out of stock, we can break down that bundle and use the split order bot in unison to split off the items that are in stock and allow you to still fulfill part a partial portion of that bundle. But even with the bundle breakdown, let's say your 3PL doesn't have the concept of bundling, or they don't have bundle aliases, Skubana will allow you to break down bundles so that when we pass the data over via the API to the 3PL, you'll be able to see the different line items of data on the 3PL side. So you don't have to worry about your fulfillment team having to memorize how bundles are built out or reference of document on how bundles were built out, because we will lay it out for them, making it easier to pick orders and therefore giving you the ability to get more orders out the door efficiently. And ultimately, I mean, with our order bots, again, it's not just catered to your own fulfillment. We help with 3PLS. We allow you to create a waterfall of warehouse backups. So if one warehouse is out of stock, you can hit another one and another one and keep going until you find the one that has inventory.
So our goal here is to again, give you back time but also make sure that you prevent back orders and stock outs, and utilizing your entire fulfillment network of warehouses that you might have either internationally, domestically or both. So for example Tushy and I know Chris had mentioned Tushy as well. Tushy's also Skubana client and our order bots really helped them during the initial COVID pandemic. So when COVID first hit and obviously Tushy sells the days and there was a toilet paper outage, so Tushy was able to step in and help out there for the lack of toilet paper. With that in mind, their order volume as you can see here scaled 10 times and with order bots, we were able to route their orders through the different fulfillment centers that they operate with in order to make sure that orders can get out to doors while leveraging all the different inventory levels across the variety of different warehouses they integrate with. With that in mind too, they're using a split order bots as well. So splitting things offline items, making sure that their client, their customer, can get the order even if it's to get a portion of the order even if it's not the entire order itself. And that's what Skubana has offered to them and many of our clients is this automatic logic of order fulfillment where the customer success team doesn't have to manually split, manually merge, move orders around and it's all done for them natively. So the other piece of our functionality that I wanna briefly touch on is the supply chain side of things. So that's the automated forecasting or purchasing logic that we have baked into our Skubana platform. Since Skubana is able to connect with almost any place you sell and order whether we natively have a connection or we have one through an app or App store, through a partner of ours or a tech partner of ours, we're the central source of truth when it comes to all your order data therefore we'll know every bit of sales velocity per skew, and we'll understand how much you're selling on a day-to-day basis 'cause we're capturing any word that you're making a transaction. With that in mind, we're able to set up these order/reorder rules in order to capture that data and generate purchase orders for you. Now, even though we're generating a purchase order for you, we're not necessarily sending it to your vendors. So at the end of the day, you do have the final say but we're taking that legwork out with calculating and doing the math and running through the sales velocity in order to generate a purchase order that is a recommended value from Skubana's logic within the platform. So there's different value sets that you can set on the reorder points of a sales velocity, so how many days you wanna look back on? So, the default example I have here is 90 days, how many days you wanna be in stock for? So this one has a unique one that's 476 days worth of stock, any forecasted growth. So if you're expecting an increase or decrease in sales entering a buffer percentage there, and lastly buffer days that are baked on to your lead time which you can do on a product level. So the buffer days would be if you have a vendor that usually ships your shipment late you can bake in those buffer days. So with that in mind with the calculations here, Skubana is able to make a recommended quantity to purchase and an estimated reorder date with an estimated run out date using the calculations here to provide that data to you.
And again, this is because Skubana prides itself on being that central source of truth, making sure we capture every bit of data when it comes to your E-commerce business in order to run these calculations and provide you the information that you're looking for. Additionally, we give you that inventory movement. So you can see if inventory is in transit, you could see how much you should reorder through the various analytics reports we have which I do not have display today. But again, we're trying to give you as much visibility into your business and by doing most of the legwork for you because we want you to focus on higher value activities, finding new products to sell, ways to increase your reach to your client base. Those are the most important things to get you the revenue that you're looking for as opposed to sitting on a spreadsheet and doing maths. So this will definitely cut down labor costs. And again, it's all through this automated logic that we have built into our system. So another customer example here is Nomad. Nomad has a variety of different warehouses domestically and internationally and leveraging our inventory movement reports are able to see what's in transit, when they're expected to run out of inventory, when to restock and ultimately making sure that they always have enough inventory to service their client base as they're scaling and growing. And that's the other piece of Skubana that we wanna make sure we can offer you is being an adaptable solution. So with that in mind, our clients were able to adapt seamlessly with the COVID pandemic. They're able to adapt seamlessly if they get an influx of sales, because we have the tools needed to help them move their business forward and we can scale with them. So again, I mentioned only just a small percentage of the different automated functionality that we do have in Skubana. One thing that's unique about our system as an order management and inventory management operations platform, is that we have a full fledged App store. So if there's something that you don't see in our system that we don't really offer, we have an open API that can be easily built into and leveraged for the functionality that you're looking for. So alloy, for example, just recently built on our app store we have a lot of different unique integrations now that we can support based off the integrations that alloy can support. But as you can see here, we integrate with many, 3PLS QuickBooks. So we try to make sure that if there's something natively that we can't offer to help automate your business, there's a way that it can be built out or we can use a tech partner to help fill in that gap. At the end of the day, our goal is to make sure you get time back as I mentioned so you can run and operate your business to scale and grow. And that's all I have for today. So I'll share my contact information if you wanna learn more about Skubana but we are also doing a giveaway. So we're giving away an Amazon Echo. I believe that's what these are called now. Echo 8. So Chris, if you wanna do the pleasure of picking the winner.
Chris Lavoie:
All right, cool. Here we go. Another eyes closed scroll through the attendee list here. Let's see who we have. I actually landed on Brett. Who's the winner of the AirPod Pro's. So sorry, Brett. We're gonna do one more scroll here. You gotta change my scrolling practices. Here we go. We have Alex Freedham, alex@asap507.com. I'm gonna screenshot that as well. We'll make sure that we get you those ASAP. Congratulations on that. I believe we do have just a few questions for you before we pass things off to our friends at ReCharge. A couple of questions came in. One is how do you currently oh sorry that wasn't the question. What are common challenges businesses face when shifting from manual to automated processes such as managing fulfilling orders across channels? Sure you get that a lot.
Abdullah Wali:
Yeah, definitely. I think if we're coming off spreadsheets or doing things manually and moving into a more automated and tech solution, I think the challenge itself is the learning curve. So there is a learning curve when you're moving from something that you had full control over and relying on a system to control it for you. But that's part of the reason my we have a structured onboarding and implementation process on the Skubana side to make sure that it's handheld and there's no fear of moving over because it is a big change and there it's kind of you're used to the way you do it, and you're afraid to give up that knowledge and that control to something else. But that's part of our goal here is making sure that there's no fear in that change.
Chris Lavoie:
Absolutely. Yeah. One of the polls that we had submitted was asking people how they currently manage their operations, only 10% of people said Skubana, so hopefully that number will increase after today's webinar, but yeah 55% of people did say that they're managing operations via their E-commerce platforms or Shopify, for instance. So that's pretty interesting to see those numbers. Another question we had for you is, what are the key benefits of automation as it pertains to inventory management? I know you touched on a few of them today but is there one specific one that you think about that maybe merchants don't necessarily think about but should start implementing?
Abdullah Wali:
I think, as you said, there's so many different benefits but the one that I see commonly is and I know I mentioned this in my presentation is the time merchants and brands don't realize how much time they're spending doing things themselves, or running the data via spreadsheets or running it directly in the E-commerce platform. And just trying to make the decisions on their own when there's tools out there that can help at least take a bulk piece of that work out of the picture. And they don't realize the time that they were spending, because to them it's just their day-to-day work and their day to day operations. And until that time has given back it's more of a realization of, Oh wow. I was actually doing spending most of my day doing something that was done in five minutes by the software I'm using.
Chris Lavoie:
Yeah, absolutely totally agree, time I mean, everybody knows time is valuable but I think merchants, they get super excited about success in their sales, which is totally cool. But asking yourself, having the foresight to say, okay am I automating as much as I could be? I think that's the next level for people to take the leap. And the final question we'll let you off the hook is, what powerful integration capabilities are part of this Skubana platform.
Abdullah Wali:
Cool. I think our open API is really powerful.
Chris Lavoie:
Yeah. It's clean, it's really clean.
Abdullah Wali:
There's so much different ways in which you can enhance your Skubana functionality. And I've seen a variety of different API projects that interest using raw data from Skubana to build BI tools to connect with WMSs and again, Skubana is priding itself for being that source of truth. So if we're providing you all the data that you need and we can give you the tools to build your own automation tool, by all means build into our API and get what you're looking for out of it.
Chris Lavoie:
Absolutely. Yeah, no, I personally looked at Skubana's API someone who loves API and it's super clean and robust. So the opportunity is absolutely there, but yeah, no thank you so much for representing Skubana still well today it was a pleasure to have you on board with us and looking forward to having you on with our next webinar. Take care Abdul.
Abdullah Wali:
Thanks.
Chris Lavoie:
Awesome. All right. We're gonna keep the party going here, last but certainly not least. We have our friends from ReCharge super excited to have my friend Kevin join us here today. Once again Kevin. Welcome.
Kevin Lew:
Hey everybody. And thanks for the warm welcome, Chris. Go ahead and get my...
Chris Lavoie:
Cool. I'll let you get your... I'll let you get the deck all up and running on your screen there and I'll give you an introduction.
Kevin Lew:
Excellent.
Chris Lavoie:
Cool. Yeah. Kevin Lew is the tech partnerships manager with our friends at ReCharge. Fun fact with him is he lived in Beijing, China for a few years which I certainly think is pretty awesome. In terms of a little bit about his bio, He is a product master. I've spoken with Kevin numerous times. He really loves it. Not only ReCharge as a product, but also working with other partners to really brainstorm or conceive new ways to connect different platforms and technologies. It's a pleasure to work with Kevin. It's a pleasure to learn from Kevin and yeah, the floor is yours, Kevin. Really excited to hear what you have to say today.
Kevin Lew:
Thanks again for the warm welcome and glad to join everybody here today and share some insights from my vantage point here at ReCharge. So as Chris mentioned, I'm the Technology Partnerships Manager at ReCharge and ReCharge is a subscription management platform that's been running for about seven years with $5.3 billion process, 14,000 merchants and 20 million subscribers. What that means to say is, it has given us a really interesting vantage point to understand the types of automations that subscription businesses have leveraged to succeed. And it's informed a lot of our product development as well over the last seven years. So when we talk about automations, we're really talking about ways for merchants to eliminate many repeat straightforward tasks that we stare in their other employees times and energy and also make certain tasks easier that hopefully make them more money. And that's really it from our perspective. So in terms of industry size when you look at just how E-commerce is drawing, it's estimated to be $500 billion by the year 2025 and subscription based brands have an E annual recurring revenue that typically grows nine times faster than the S&P 500 average. So that kind of scalability really presents a perspective on the types of problems that could come in your operations and then make it essential to find what you need to automate and manage within your platform. So when we look at subscription businesses as a whole, obviously we look and think about the industries that they're engaged in on some past webinars. I've gone into that a bit more. But today, I really wanna focus on the stage of your subscription business that you're in right now. And how that is defined helps kind of get insights in what we think is important to consider from an automation standpoint. So first, we've got these three stages and I'll talk about the latter two after but let's start with newly started businesses. Newly started subscription businesses really are still in a product market fit discovery stage, even if they have existing products that they're retooling for subs. So the idea is getting the platform set up quickly with built-in themes within ReCharge for customer portal creation, automatic widget integrations into your storefront themes within Shopify or other platforms. And also just being able to set products up quickly to test what works and what doesn't and edit the frequencies of those subscriptions. Play with pricing and discounting and custom billing logic. All of that can be handled within the platform when it was built into ReCharge out of the box without any need for really API or custom integration, you know work to be done. So the idea is you get launched ideally within minutes or days to get your site up and test the market out here. The other important aspect of businesses at this stage is obviously new customer acquisition. So marketing automation at this stage which we've heard a lot quite a bit about today is really really important and retention strategies ideally. We offer an out of the box enhanced analytic tool that allows for you to dig into customer purchasing behavior right away and figure out where you're potentially losing customers. And where are you losing customers after they've checked out. Also notifications become really important in this stage or email messaging via your favorite ESP or texting platform. And what this does is gives you an opportunity to engage your subscribers, welcome them for joining, re-target customers for abandoning cart campaigns and increased conversion. If you're doing this all manually, it's just gonna cost a tremendous amount of time and not allow you to focus on what's most important, and that's really finding that product market fit at this stage. So a good example of that, where we've seen some significant growth is with merchants like Verve who have been able to actually, hold on one second here, I'm gonna actually gonna stop this for a second because it's not pulling my current slides. Let me re present, sorry about that guys.
Chris Lavoie:
No stress.
Kevin Lew:
There we go. Okay. So lovely. Now we're where I wanna be. So thanks everybody. So Verve coffee roasters, which has been on ReCharge for some time now was able to scale up very quickly within their first six months experiencing 113% subscriber growth. And a lot of that was just using our out of the box tooling or out of the box notifications and the customer portal management system that we offer the idea is this allowed them to build a really awesome front end experience. So they did use kind of custom product detail pages and cart flows to make it really just awesome and beautiful to check out and discover this product. I think coffee subscriptions which is what this is often sell themselves once they're coming to you on a regular basis. So really for them, the key was acquisition. as we move to the next next stage of business as we look at expansion.
Expansion and businesses really have found that product market fit. And now it's really about figuring out what customers like specifically about the products that they're engaged in and they're paying you consistently for it and figuring out how to extend that lifetime value that long and reduce the churn and increase average order value. So usually at this stage, they need to increase their focus into the customers they've already acquired and figure out how to retain them. So first, one of the things we talk often about is really building out the customer portal experiences whether you're using our out of the box themes within ReCharge or you're building custom themes with our theme engine or even our API. And the idea is once set up, customers are logging in to change their order gates to swap products and do all the types of things that we know and found reduced churn. A quick stat on that is customers that engage with their subscription on average stay subscribed twice as long. So those automated notifications you're sending to get them back to the portal to upsell them and add one-time products to their upcoming subscription order or potentially come up and update billing information can all have a huge impact on your business and extending the lifetime value that you're finding with these customers. So that leads us into churn. And a lot of businesses at this stage are figuring out how do I get someone to stop dropping off between the second and the third month or the first and the second month of my subscription once you drill in on the data and see where people are typically leaving your business. So some of the automations that we've built out is customer canceling or retention strategies that if a customer goes ahead and goes to their portal to cancel it gives them automated options to either offer discounting skip delay deliveries, change, order dates, swap products. And then of course leveraging our web hooks and some of the integration stocks that we offer you can send that wind up workflows with discounts to reactivate their subscriptions or potentially just subscriber by something else. And then of course the dunning or card decline handling tools that we offer out of the box, allows you to send timely notifications to customers, to figure out when to update their billing, to retry their cards at the optimal dates and add that level of logic. And there's also a lot of expanded integrations in Klaviyo in churn Buster and platform ARPU. And of course we heard from alloy today which helps automate a lot of these types of workflows as well. So all of that just allows you to send people communications at the right time to take action on their subscriptions. One of the most exciting things that we're now extending into is that we've launched something called ReCharge SMS.
We obviously integrate with a variety of other awesome SMS tools in the market but we've heard loud and clear that building SMS notifications into the platform automatically is something that really has helped our merchants succeed. So you can now swap, add one-time products, delay shipments, update billing and phone, shipping addresses and skip shipments all from text and text messages that come from ReCharge based on various events. So the idea is you can focus on building your business. There's less tickets typically generated if customers can reconcile the SMS or call in, and a huge awesome aspect of this is, we've built this product into Gorgias with their team. So that if there is more than two texts received, options are generated out to a support ticket in a platform like Gorgias so that that can be handled by an actual human to take things further. But we found this has had huge impact for merchant success with one of our early merchants that tested this out gem, they were they experienced 13 times the amount of recurring orders that were retained from people not turning and adding products. And also this allowed them to engage 60,000 new customers in the first seven months. So the idea is obviously there's huge time savings but also as we talked about earlier, doing automation correctly can also do a better job often than we could ourselves, since things are triggered off these various types of subscription events. The last stage that merchants need to think about is of course, when they've reached and this is what we all hope for the mature operating at scale stage of a subscription business. And in that state, of course you have a reliable customer base that's growing organically in name brand recognition within the industry. I mean, if really at this stage, you need to increase the focus on these customers you've already acquired in addition to the acquisition channels that you're sustaining for growth. So at this stage is really when the enhanced analytics tools that I alluded to earlier, whether you're doing them in ReCharge or whether you're sending that data out to a platform of choice, become critical to both be able to ingest quickly without having to do too much custom work. And of course, take action on quickly as well. So we have merchants like Dr. Axe, who've been able to leverage our API at scale and a lot of the integration stacks that we've offered, now over two years on ReCharge, they've found 30% less churn on that since we're working with ReCharge and a 30% increase in subscription revenue year over year. That kind of stuff for an established business that was already successful and it came over, came from really leveraging our API. Dr. Axe actually helped us innovate a lot of our API over the years since they launched on us. And the reason that becomes important is because as several of the other panelists today alluded to, there's a time and place where you have unique business cases, you might be running a headless stack, you might be leveraging a variety of different software that doesn't standardly integrate and you can leverage API to do it the way you want. One other tool that businesses, both at small and large scales leveraged as well is our automated workflows tool within ReCharge. That's not going to do the type of lifting that's something like alloy does but what it does allow is for simple things like free discount to trial product workflows. You can use their API to swap products or change interval frequencies to do something like a discounted 14 day trial that then converts to a monthly subscription or skew swapping, where you're changing products between subscriptions to figure out that right recipe that keeps your subscribers delighted and interested and the products that are being delivered to them relevant. So the point I'm making is, is if a lot of the in-house built tooling and integration stocks that we've built out over the years doesn't serve that the ideas that whether it's ReCharge or other platforms, you really wanna look into the API to figure out as you engage agencies or your in-house development teams to build out the types of workflows that you want that you're selecting a platform that offers the type of communication via its database that you're looking to achieve. And I think that's a bit it for me.
Chris Lavoie:
Amazing. Yeah. Thank you so much for that, Kevin. I found it fascinating that the growth of subscription-based businesses certainly relative to the S&P type businesses, that was pretty interesting to learn. Yeah. Few questions did come in that I would love to get answered by you, Lane Norman's asking, is there a way to automate emails to customers when a subscription items price is increased or decreased?
Kevin Lew:
That's a great question Lane. It wouldn't work out of the box with ReCharge. However, there are platforms that well, first I see. Okay. So I think the context is you'd want to experiment with pricing and then update customers obviously that there's been a price change. It can certainly be done via a web hook. Like I could give you the approach to building that out but it wouldn't be something that would happen out of the box. We are doing some expanded customer data sinking with platforms like Klaviyo that would potentially allow for that type of logic to be built into their workflows. But interesting feedback. I'd be interested to probe that one further.
Chris Lavoie:
Yeah.
Kevin Lew:
Yeah
Chris Lavoie:
Yeah. That was a great question. Tori Jordan asked, we are looking at using a limited edition membership model for our subscriptions. Does ReCharge offer a tool to keep track of a wait list?
Kevin Lew:
Interesting. So the idea would be that you'd collect some sort of wait list and then potentially build customers later for it. You could, in theory you just offer it as a separate subscription product that I would call realist product. And I think the key if I'm interpreting that question correctly, is that you're gonna wanna volt the credit cards so that when things do come up later, that you can just ask for permission and then ideally bill on. So yeah, you could do a custom checkout flow for a wait list product that you could then swap after for the actual product and then send notifications around that. So yeah, totally could do that.
Chris Lavoie:
Awesome. That's why I love these webinars. The merchants come prepared with great questions, which gets our brains turning to keep improving our products. I love it.
Kevin Lew:
Absolutely.
Chris Lavoie:
Another question here for you is, what are common automations for subscriptions that you see most commonly used? And why are they important?
Kevin Lew:
So good question. I talked about trial subscriptions earlier. I think that's probably the most common automation that I see merchants set up is, our product subscription kind of rules that we create for products allow you to set certain cadences of billing. But when you wanna change the sequence of that so maybe how someone pay a discounted price to try something for 14 days. I often recommend discounted instead of free, by the way because a lot of people just get your free product and then cancel. So make them pay a discounted rate, 14 days later bill in for the full price of the product and then switch to your normal interval frequency. Our workflows tool allows to do that. You can do that via the APN, a variety of other things. And the only other thing I'd add to that is if you... I highly recommend like a trial kit, if you can depending on what your business model is versus giving them the full sized product right away. Again, this is dependent on business product model but that is something that I see very commonly used.
Chris Lavoie:
Got it. And a few more questions popping in here Lane Norman asking another question. How do you avoid customers opting into subscriptions just for the 20% discount and then opting out continuously. I'm sure you get that question a lot.
Kevin Lew:
Great question. It's a million dollar question too. I'm probably guilty too of doing that myself before but basically I think the best thing to think about is, one, maybe your discounting is too high, 20% is pretty standard. You may wanna drop that a little bit to dicentivise customers from canceling right after. There are ways that you can block people from continuously purchasing, but it's not something I'd recommend. Often, if someone's subscribing a lot and unsubscribing that tells me that if you offered a cheaper product, potentially at a one-time rate or a cheaper version with upsells for lots of small products might be better. If it's just a habit of malicious users. That's one thing you may want to block them from from checking out with fraud tools. But the other way to go about it is ask yourself, is this a bad customer? Is this just someone who wants to consume my product differently? People love sales and deals. So, you know one thing that we've told merchants to do to lock people in and prevent too much of that software, a membership program. And so instead I talked about on our last webinar, an access model. So instead of offering physical product subscription, do a digital product subscription where it's like an Amazon prime. So have your customers paid to be a member and then give them access to products that they can purchase a cheaper rates. It can just even be one-time products. This prevents that type of behavior and ensures that they're paying you for something right away just to be included. So some involve changing your business model. Other things just are more about blocking ID. And then the other side is just about pricing, I would say.
Chris Lavoie:
Got it. And then the last question we'll get you out on is from Mike Dempson, he's asking what's the most important or profitable automation with Recharge?
Kevin Lew:
Well, I mean, I would like to say that the idea of just the product itself is the most valuable bit but I think that's too easy of an answer. So obviously subscriptions generating orders automatically is the most powerful part of our platform. I would say the other aspect of is notifications really? That's it like getting people like, you heard me throw that stat, customers who engage with their subscription stay subscribed twice as long that's because, again, if I'm subscribing to a product, usually depending on the vertical, I'm subscribing to something I believe in and experience the content you're generating. There's so much other stuff around that. I think we did a panel with My Lola which does like women's care products. And they've built such a strong brand around that that I think was augmented with their blog. But a lot of that within at leas our platform was about sending them timely notifications to check things out, to check their subscription, to interact with it. So I think figuring out a way to get your customers hit with a timely notification, whether it's from us or another platform around times when a subscription's created, canceled, reactivated or upcoming charge or an upcoming orders coming. Getting an automation to get them a timely communication I think is the most powerful thing you can do.
Chris Lavoie:
Got it. And then one more question did come in, we actually are unfortunately out of time, but Kevin, if you just wanna answer Gianna there, once we get off the air here, that'd be great. Thank you so much again, Kevin for joining us. Love having ReCharge with us and I know everybody learned a lot with you today. Thanks so much, Kevin.
Kevin Lew:
Great joining you guys. Thanks everybody.
Chris Lavoie:
Awesome. Cool. And then the final note, I just wanna throw to everybody is, as I said, we do multiple webinars each month. Next month, we're doing a webinar on "personalized online shopping experience." I just dropped the registration link in there so you guys can sign up. Put it on your calendars right away. We have multiple sets of AirPod Pros up for grabs in that one as well. So yeah. Thank you so much everybody for joining us on a Friday, really excited to have learned so much from all of our panelists today. And until next time, take care, everybody.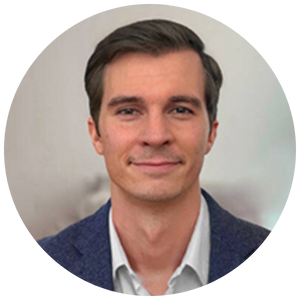 Written By
Matt Rickerby
Matthew Rickerby is the Director of Marketing at Extensiv, the leading solution for multichannel, multi-warehouse D2C brands. For the past ten years, he's covered e-commerce topics ranging from SEO to supply chain management.