Automation Hacks for Ecommerce Operators - Recording
September 17, 2020
55

min read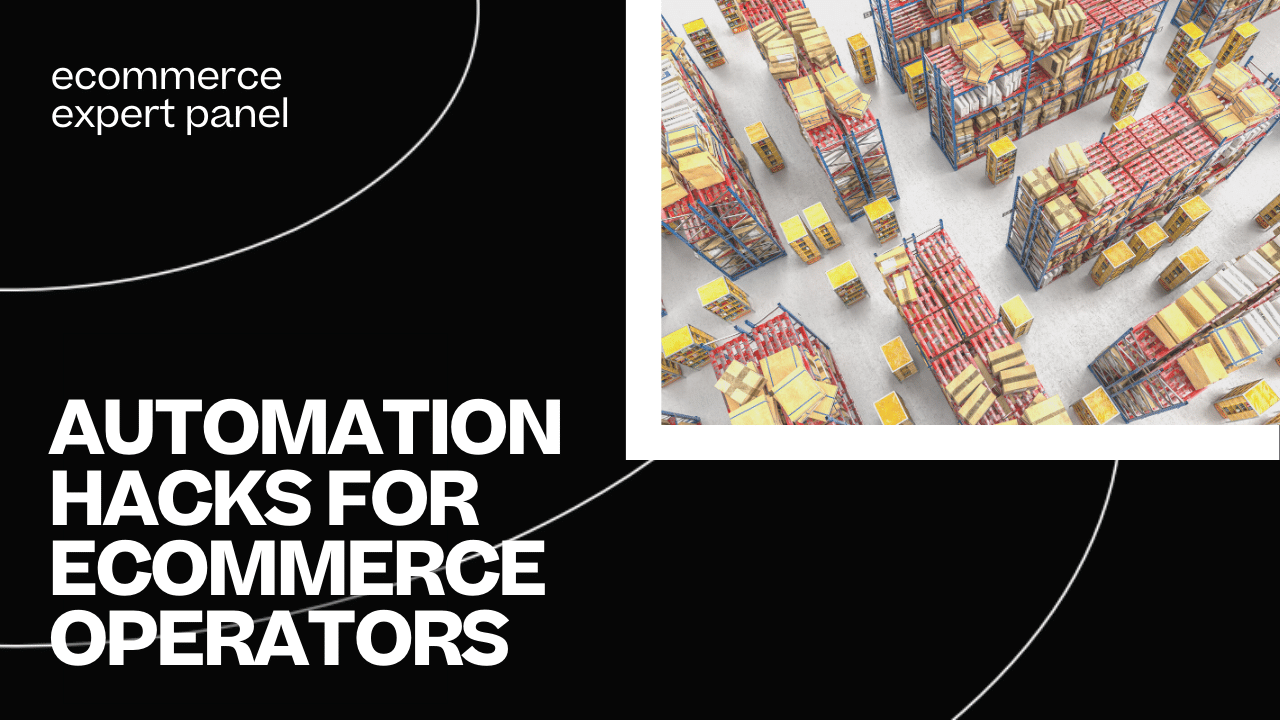 US ecommerce sales grew by nearly a third in Q2.
As many have learned this year, manual documentation processes and spreadsheets can't support such hyper fast growth. While modern operations software like Skubana will unify and automate multifaceted back-office activities, it's only part of the answer.
If you want a significant advantage, you need strategies to complement powerful software.
Watch the replay right here or read the transcript below: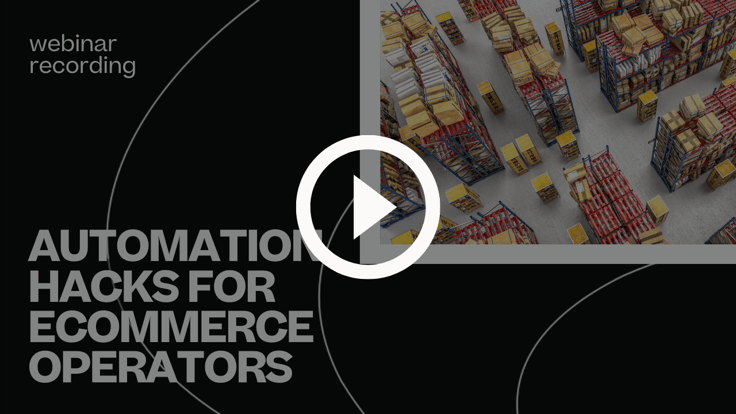 Transcript
Chad Rubin:
All right, we are live. Thank you everybody for joining a Skubana sponsored webinar. We have two incredible guests joining us today. We're going to keep it really informal, but we want to keep it extremely valuable as always. So what we're going to do today, first, we're going to introduce the guests. We have a,ua poll question that's available for those that are joining, and then all of our guests and everyone joined today are going to be active in the chat to make sure no questions go unanswered. Uso Will, Rolando, you guys just please briefly share your background and your experience. That'd be awesome. Alright.
William Christensen:
Go, go, Rolando. You go first.
Rolando Rosas:
Well my name is Rolando Rosas and I am one of the founders over at Global Teck Worldwide. Been doing e-commerce since 2002. And since that time, the world has changed, right. Amazon is into everything. And so we're also an eCommerce play for businesses that need hands-free communications and that's kind of our specialty and we're in several markets around the world. And these two gentlemen are people that I know, and I've worked on previous projects in some on current projects. So we have a lot to chat about today.
Chad Rubin:
Awesome. Thanks for Rolando. And where are you tuning in from?
Rolando Rosas:
I am just outside of Washington, DC. The nation's capital.
Chad Rubin:
Great. Love it. Love it. Alright, Will.
William Christensen:
So William Christiansen here from DataAutomation. We're what you would call a systems integrator was a little bit of a flavor of SAAS there. So we provide custom integrations and automations at a, at a SAAS based price. So we're able to offer some really amazing custom code level quality SAAS based prices. So, and we I'm so excited to be here. I honestly, two of my favorite people here and we've done, we've done some serious automation, with Skubana and and Global Teck [inaudible] for automation. So it's a good, a good time to be here.
Chad Rubin:
For sure. Now, before we dive into that, I'm going to be, we're just winging it. We're freestyling, we're spit balling today. So I gotta, people have questions in the chat, please feel free, but there's no planted questions today. So before we get into the professional side, what's a part of your life that you've been able to automate, or what's, what's a software that you're leveraging in your personal life right now that you can recommend as a valuable nugget to those that are dialing in,
Chad Rubin:
I'm going to throw out I'm going to throw out. So I automate all sorts of stupid stuff. Like it's just in my nature to get in and automate. I'm seeing some, some, some current clients on the call, excited that they're here as well. So
William Christensen:
Automation is kind of in my blood. I automate a lot using Alexa and you can do it with Google home as well, but if you haven't messed around with the IFTT connections between there. So like we actually had it to the point where you could say, Alexa, trigger Alex home. Alex is my daughter, and it would actually shoot off a text message wherever she was over it, like, you know, like asking the mom at the friend's house to bring her home. That's an extreme case of like, I automate everything, a more relevant case. I would say, clipboard managers, if you are not using a clipboard manager right now, go out, Google it, download it. It'll change your life. It'll save you five to 10 minutes a day.
Chad Rubin:
Clipboard managers Um we're just going to have to dive in, let me double click into that for a second. What does that look like?
William Christensen:
So a clipboard manager is a tool that allows you to not have to go back and click again. And so, so you know what, okay, we've all been inside Skubana or whatever platform we're using in there, but we don't use Skubana. Cause we're talking about that in this call. So, so you know, when we go in there, we've all been in there and we've clicked on that order number and it puts it in our clipboard. What happens if you want to see if you want a copy five or six order numbers at the same time, while you go copy and back and copy and back and copy it. Not anymore. Clipboard managers allow you to copy all five things, go back to your email and you have those in a clipboard history. So you go click, click, click, click, click, and all five of those, those things that you clicked are saved. So you don't have to flip back and forth between two different tabs all day long, every day. So tracking information, order information, anytime you are copying and pasting information, clipboard manager,
Chad Rubin:
Alright, I like that.
William Christensen:
It is like that. It is cheating.
Chad Rubin:
All right, Rolando,
Rolando Rosas:
I, you know, I, I'm in, I'm in email all day long. I dunno how people, you know, people manage email, but it's, it's always some somebody told me years ago when I started when I started working professionally, it said, you're never going to manage. You're never going to always finish email, but you can always try to manage the flow of email and how you work on it. And that always stuck with me. And one of the tricks that I've done, that's really helpful. And I've got all of the folks that work at Global Teck, doing this as well is in inbox. You can set up templates to basically stick in information that you're always, you know, repetitively using or whether it's something you're going to fire off to people or, or responses. It cuts down the amount of time you're actually spending on email.
Rolando Rosas:
So I've got all sorts of little snippets and templates that you just click from an a and we're G suite house. So we are big into the G suite stuff. So in the inbox, if you happen to use Gmail or G suite, you could set up shortcuts or templates so that you can have responses ready for the most frequent. If you took a look at the most frequent things that you use every day, I have about 20 of them, and it's just, it's just one click and it inserts the information. And then I may add a part number or, or, or a hello or whatever into that message. And on its way it goes, and I don't have to spend time by the way. And if you have a Mac, there is a really cool voice detect voice dictation, right? I say that a voice dictation feature that not a lot of people use or know that it's in the Mac. If you're really writing a lot of email, it's so much quicker to use your voice and just talk. And Mac does a really good job of picking up those words and putting them on email or other apps that you're using. So those are the two things that I are my go to things from a personal basis.
Chad Rubin:
Yeah. I, by the way, I love Google docs. They have a great transcription tool there with Google voice, and you can just speak into it and it is so accurate. It's probably the most accurate one that I've seen today.
Rolando Rosas:
Really?
Chad Rubin:
It's just a nice little, little hack. Yeah. It's super powerful. All right. So that's on the personal side. I wanted to get that out there. Surprise everybody with the question, but now let's get into the eCommerce side. I, in my heart of heart do believe that in order to win right now in 2020 and 2021 in e-commerce, you need to be automating. And I believe that a technical stack, the softwares that you're using in your business is a competitive advantage. Heck you agree or agree or disagree?
Rolando Rosas:
Oh, heartedly 150%.
William Christensen:
Yeah.
Chad Rubin:
That leads me to ask. My next question is like, what, I guess, what aspects are you automating? How do you figure out what to automate? And is there software outside of Skubana? We all know the value that Skubana is adding in terms of automating purchase orders and profitability and order bots and all that stuff. But I want to get into the weeds. I want to know. I mean, Rolando specifically on the brand side and the retail side, what are you doing on the automation side? What, what are some valuable nuggets you can share with those that are dialing in today?
Rolando Rosas:
Well, I think, I don't know, we'll wear up, maybe 40 different automations and counting. Right? We've got some piled up in the roadmap for this year, as well as next year, but basically here's the equation. Two really important things that you really need to know first, are you doing this or somebody else doing these tasks over and over and over again, if they're repetitive in nature, those would be the first layer of things you would want to consider. The next piece is then time. Is this something that you're spending five minutes a day 15 hours a week, 40 hours a week. The more time spent on that coupled with the first part then makes it a really good candidate to be automating because a lot of times you'll find it's data entry it's responses. And then you start getting into the higher levels if this happens and I want this action
Rolando Rosas:
To happen. And then maybe a fourth thing, combine all of these things and spit that back out, but that's more advanced, but the first two of the first basic things that you have to have on the table in order to know if it's a good candidate or a good process to automate,
William Christensen:
I let me, I wanna, I wanna, I want to share a tool that so DataAutomation started four years ago. And so we have been asked that same question, hundreds of times, how do I decide what should be automated next? Where do I go with this? And so we've actually developed a litmus test that I'll share with you. This is, this is something that I've shared in, in many different forums, 15 one, one. Okay. And I actually added a five to the end of that. So 15 one, one five, okay. 15 minutes a day, an hour, a week or an hour a month.
William Christensen:
If you are spending more than that on this task, it probably needs to be automated. Okay. Now the five at the end is that you need to do that task five times manually before you consider automation. If you begin to automate before that fifth time that you do it manually, you will run into errors. And, and Rolando and I have been around this block long enough that we've tried a couple of things and we didn't know whether to turn left or right. We tried to automate before it was time to automate. So five times manually 15 one, one that I make a list, like get out of sticky note, slap it on your desk and start making a list of those things that are happening to you. And then once you've gotten through it, five times, you can start to really calculate its impact on the business. Because if you go and say, like, let's say, it's responding to an email. If that email happens a lot inside your business, you can put a, a multiplier on that. And then it's across the entire company. So 15 one, one,
Chad Rubin:
No. The hardest part of that is just having the consciousness and the self awareness that you are doing those tasks. Because if you're nibbling on those tasks, it's likely that you maybe are getting some satisfaction from it to a degree, right? It's that kind of like snacking, right? It's not really great for you. You should be eating three times a day unless you're doing a getting your body into ketosis. But but yeah, you get what I'm saying is like, if you, it may make you feel good in the short term, but not the long term.
Rolando Rosas:
Well, you know what, Chad, if you have a team of people, like if I'm just going to take a stretch here, I'm sure that a lot of folks that are tuning in may touch Amazon one way or another. And if you're involved in that business in any way, shape or form guaranteed, you have things that can be automated because there's holes, there's things, stuff missing there's data you're entering, or you have people that are actually trying to roll up information and put it into one place because it's in multiple things. All of those things, all of those things can be automated. And it starting off at looking at where are your people spent, the more data entry that's where for us, the more data entry a function or a job is. And if that data entry is a data entry
Rolando Rosas:
Of the consistent amount and the same type of information, those things can pay off. For example, we did a project and actually we're just finalizing it where one of our people were spending 15 hours a week on shipping stuff to Amazon to it. And that took one shipment, 15 hours. We calculated that. We've got that now down to 15 minutes. So now we can get, we can get things to FBA a lot quicker in one day where it took us maybe three days to put together one shipment. And so those are the kinds of things. Where, where are your people spending the time? And I think you've said this before, if you're a little go through your tasks and maybe another call that we were on, where if you look at what you're doing or your people are doing where they're putting their time or spending their time, if it's, if it's something that you can measure and give it a number, whether it's an hour like will five minutes, a day, 10 minutes a day, an hour, a day, or more than you can quantify and say, okay, that one hour time we pay that person $25 an hour.
Rolando Rosas:
And that person is working one hour a day on that task. And in the course of a week, that is a five to $125 a week. Now look at that over the course of the year. And now you start looking at the picture financially and they say, okay, that makes sense. What if we can reduce that time from one hour to 10 minutes?
Chad Rubin:
There's some stuff Rolando. I know you've showed me some stuff. You have automation in Skubana that you've built with Will, and then you have outside automation. And I want to get to both. So if you're looking at Skubana and let's just say, Skubana is the, the key class of Mercedes of the inventory management softwares out there, you have to put some [inaudible]. So the Ferrari of inventory management, order management softwares, you have thrown some awesome ass gold plated hubcaps on that bad boy. Right? And you've got some hydraulics too. So you have.
Rolando Rosas:
Yeah hydraulic 22 inch rims.
Chad Rubin:
You've souped it up. And I want to know what, like, what are some of the things you've souped up? Because obviously having an operations platform that's nimble and agile, like we talked about one that's open that has an open API is more than ever important right now to win. But I need to know specifically what are some things that you've, that you, what are those hydraulics that you've put on this bad boy? What, what have you done?
Rolando Rosas:
So the, the first thing, which for us was a game changer, was taking a and one of my favorites, but things that that will has done on on the Skubana side for us is to take a Chrome app. Is it, am I saying, or a plugin, the.
William Christensen:
Chrome extension,
Rolando Rosas:
Thank you, Will, and on that Chrome extension, I have all the data that I need, or my person whoever's working, or one of our other folks that's working in Skubana has in order to make a decision, they can look at inventory. They can look at how much that inventory costs and they can look at the quantities as well as things that if they're in transit or coming in to the different suppliers that we have connected now in Skubana today, if you don't have that, you got to go from the order screen to the inventory screen and maybe have a couple of different tabs open this condenses information. That's in probably four different places, all on one page. So now my person's more efficient because they're not jumping around between tabs. They're on one screen,
Chad Rubin:
Interesting after the call, I'm going to need to see that after the call, that's the first thing you started to crack away at, right? So it was a matter of clicks,
Rolando Rosas:
Less amount of clicks everything's there. So we spend less, not that we don't love Skubana and we'd love it, but we would love to spend less time managing. So we can look at the data and make a decision on the data rather than inputting and looking at data. Right? So that's the Skubana, the other thing that is a larger picture. That's, that's been several years now that that Will, and his team has worked on is connecting all of our suppliers. So all of our orders, Walmart, Amazon, eBay, our own website orders from outside the US offload into Skubana. And those that those orders then get sent to the appropriate distributor or warehouse. If they're in the US if they're in the UK, if they're in Germany and a lot of that's now flowing automatically. So making that happen so that as COVID hit, we went, our business went from 15% growth to 85% growth without having something like this in place, you'd have been crushed.
Rolando Rosas:
You would've been like, Oh, I love this extra business, but what am I going to do? I've got way more orders than I know what to do with. And we were able to experience a little bit of that. And we were able to make some refinements and adjustments along the way, rather than Holy, I can't do this cause there's too many emails then. So we don't deal in emails, orders, come in, the Skubana spits them out and you can have a really cool thing that will add it for some of those suppliers that are not they don't have API that aren't a have FTP. They're just old school suppliers. You email me the order instead of us emailing them, Skubana with some automations created by Will and his team spits out the email with a PO with all the information that supplier needs, including a label, by the way, which takes away another two or three steps that you would normally have to do and spits it out all on an email to that supplier or suppliers, if that's the way they work. So those are some of the more cooler things that are huge time savers and are game changers for, especially as a
Rolando Rosas:
Business has been growing. We don't need to add more bodies per se, just more refinement and nibbling at the edges on that one.
Chad Rubin:
Will can just sit there, kind of look really good right now.
Rolando Rosas:
I would, let me put it this way. You said the Ferrari with the.
William Christensen:
Hey I didn't pay him to say any of these by the way. There was no, there was no backyard dealing like.
Rolando Rosas:
No, none. I would put it this way. If for those that are sports, I played football in college. So I would say [in is that Skubana MVP type quarterback, right? But if you don't surround them with a team with players that are good, it doesn't matter that MVP quarterback and going to the super bowl, you need a team. So you need a complimentary software to that MVP quarterback, which in this case would be Skubana. So we give them a running back. We give them a great wide receiver. We give them Randy Moss. We give him, you know, Emmett Smith, pick your, pick your, a player that you want to use on defense and all that stuff. And that gives you a rounded solution because there is nothing I'm not aware of somebody telling me or on the chat, you've got one solution that does everything.
Rolando Rosas:
I want to see it. I want to buy it actually, cause I want to have it and make money.
William Christensen:
I don't want to buy it. I have yet to see any software that can handle every single thing that's out there.
Rolando Rosas:
I haven't.
William Christensen:
I mean, it's, you, you have to niche down and figure out exactly what's there. That's where integration becomes so important. I mean, that may sound like I'm trying to toot my own horn there, but, but really like you have to find softwares that want to be great at what they're, what they're good at. And that's one of the things Skubana does amazingly the tagging system, the ability to handle custom workflows, the different things that are in there, it's the rules it's powerful, really, really powerful. And then you take, you attach an open API onto that and then, you know, connected in there. It's really, really solid, solid material.
Chad Rubin:
I definitely want to start, I want to get into the API there ha there are some questions I want to make sure we're responding to. So, so just on the Chrome side alone, it says, can we buy or gain access to the Chrome extension? Add on Rolando mentioned.
William Christensen:
Yep, absolutely. As of right now that Chrome extension has been in kind of a, a beta mode and it's been being used by a couple of Skubana clients. And we'll make sure that it gets added to the show notes and everything. Once it's out of beta, if you're interested in participating in the beta you know, reach out to us on our website and, and ask about it absolutely possible.
Chad Rubin:
That's why I love having these webinars because I discover things like I had no idea. Someone had built a Chrome extension to Skubana and I'm super curious about it. And that's a beautiful thing about having an open API. So the next question came in from Jenna. She says, is there w there's a lot here is a possible to automate order processing and Shopify that is using Amazon fulfillment. I do know that Skubana has a lot of that functionality with order bots where you can create if then statements that say, if it came in on this channel, say Shopify, then we want to have Amazon fulfill it with this FBA SKU in mind. Of course you can, whatever you can do in Skubana you can also do through our API, which will is, is definitely more comfortable speaking on.
William Christensen:
Yeah, no, I, that API has got, I mean, there are some pieces of it that are possible, but for the most part, anything you can do in the UX UI you can do in the API. And if you can't do it in the UX UI, there might be a Chrome extension that can help you out with that. So it's you name it? We can probably automate it.
Chad Rubin:
And then Jenna also asked piggyback, is there a way to automate Amazon seller central drop ship orders? The answer is definitely yes, definitely reach out to Rolando or we'll post call to discuss more about it.
William Christensen:
Wait, we need to know Skubana has some, some features right out of the box. If somebody is in here and they're not familiar with what Skubana has got right out of the box, the FTP solution and Skubana is actually really powerful. There are some situations that it can't get over, but, but for the most part, if you're, if dropshipper or your supplier handles that it'll pull an inventory, it'll push out orders, it'll pull in tracking information. So, so we can't, we can't detract from the tool that's already built. It's really powerful. And then you add that layer of the API on top, and we can handle anything to anyone. So, I mean, it's automating dropshipping or 3PL orders, not, let's not forget 3PL totally possible to take that inventory, push it, pull it in where it needs to go push it out where it needs to go orders and tracking.
William Christensen:
Same way.
Rolando Rosas:
I would say, I want to add something that's going to be more relevant. I'm sure those that are working on the Amazon side probably recognize that by now Amazon has reinstated a limit to their to what you can ship into FBA. So for those folks that are looking two, three, four months down the road, I've been listening to different people's opinion on this. It's quite possible that these types of limits are here to stay. And, and you factor in the Q4 that Amazon is forecasting themselves to have a record fourth quarter with so many people at home, the trend all year has been moving in Amazon way in terms of market share, the overall marketplace is getting bigger. They're forecasting a very large four. And so what happened during COVID was they couldn't get orders out on time. And if you had a three PO or some other way to drop ship, you were still in the game, rather with FBA, it locked you in there's. There was product that couldn't go into FBA. You couldn't get it out on time is definitely something to have, even if as a, as a backup plan, to have a way to get to getting product to customers outside of FBA. So,
Chad Rubin:
So Will outside of automating the heck out of Rolando's with Skubana. What are other ideas like you you've touched a lot of the Skubana customers and had a massive impact on their companies. Professionally, I'm curious, what other automations have you seen or that are, that you're always being asked about? They've already been there, done that on.
William Christensen:
So a common, a common thing that I see is, is customer inquiry. So like, let's say that you're selling in a situation where inventory is moving really, really fast. And the, by the time the order hits in, for some reason, it actually is out of stock. Well, in that situation, you can basically go in and create a situation where that customer gets a proactive notification saying, Hey you know, you are actually out of stock. And you know, we're, we're, we're looking at trying to figure out where, where that goes. And so then you can build it in. So it then checks in a few minutes and says, is it still out of stock yet is and notify that individual of where, where everything's going.
Chad Rubin:
Is it through an SMS or an email or?
William Christensen:
SMS email, you name it. If you have the contact information, you can set it up to, to go whoever you'd like. But, but the, the specific use case that I'm talking about, we did it via email. So we, we proactively notified customers of a shortage in stock and then automatically check to see if it was in stock. And I went back and forth and, and we use tools all the time. Zapier's one that we should definitely mention you know Skubana has a Zapier integration that was built by DataAutomation and, and that Zapier integration is a powerful way to look in and see, see where, where that goes.
Chad Rubin:
So w what are some, just while we're on Zapier, just like it's already in the app store it's already been developed. If people wanted to automate things with Zapier, what are flows that you've seen with Zapier that you're like are just no brainers.
William Christensen:
So I'll name a couple of them that we have done for Rolando. He has a situation where he can ask for a manufacturer's credit back on whatever he sells. So he gets some credit with the manufacturer when, when that goes, but he needed to generate an invoice. This is actually one of the very first projects we did for Rolando.
Rolando Rosas:
We love it, love it.
William Christensen:
We hooked it up so that every new order got pushed into a Google spreadsheet. And then we,ubuilt a formula around generating,ua PDF so that he could then send that in. And we've actually taken that to the next level for a while. We were having somebody do that manually. We've taken that to the next level now where we can actually automatically submit those invoices to his drop, to, to his manufacturer for him. So, so Zapier is, is the link that we use for orders in that situation. Another common example, I see people let's say that you have,uorders that you're sending to a 3PL or you're getting help with fulfillment. You can push those over to a spreadsheet and then track of the fulfillment actions around what's going on there. And then you can even push tracking information back into Skubana if you want it to. So, so, I mean, you could, you could have a spreadsheet that sits next to Skubana that helps you with your fulfillment
Chad Rubin:
And Will, this spreadsheet, it'll tell you, the tracking will tell you this stage of where the shipment is
William Christensen:
You can do that. Yes. So, so you can, you inside Skubana , there's a, there's a trigger called every new update to an order. And you basically listen to every time an order is updated, and then you update it in, in the other side of it. So Zapier is totally capable of doing that. Sometimes Zapier runs into a limitation or to two and DataAutomations built its own steps, framework, its own software that we use to augment what Zapier can't do. And, and we, we build out pieces that way as well.
Chad Rubin:
Awesome. So not only have you had a lot of experience with Skubana, I may get a little personal share. So my wife owns a Yoda business and every time a customer was waitlisted, she had to go in and personally email that customer on the waitlist, nothing to do with e-commerce at all. I'm just giving a shout out to really the work that Will did. So I was like, Hey, sweetie, why don't you reach out to Will at DataAutomation and see if he could help. And we'll develop something really quickly that allowed her to essentially automate the waitlist process. So she'd have to go in an email. And I know it's a small thing, like you said, with your 15 one, one five, it's actually a big thing because it's taking up time and your time is worth something.
Chad Rubin:
Well, if you look at that, that specific use case with your wife she had people who were showing up to the yoga class and they were on the waitlist, but they didn't know they were on the waitlist. So the customers were pissed. They were really, really angry. And so it was this tiny little detail. It only took five minutes to send that email, but it was getting missed at times because there was so much going on. And we just basically built a tool that sits on top of mind, body, which is the CRM that she's, she's using to kind of facilitate all of that. And it automates the process for it. So, so I mean, that's what you're looking for 15 one, one five, do it five times manually, more than 15 minutes a day, more than an hour, a week or more than an hour a month. And you're looking for something that's going to happen in perpetuity, right? Something that you, you can really gain. Some, some leverage,
Chad Rubin:
I call it the stub, your toe factor. It's kind of how we build products on my eCommerce business. What are the things that just piss you off or the things where you're having just agonizing pain and it just sitting with you for a while. And you're like, what the hell? Those are the things that you need to be automating.
William Christensen:
Yup. Yup. Well, and remember, just because it's annoying. So, so you have to be careful there, Chad, cause I've done that before and I've totally spent like 15 hours automating something that only saved me 15 minutes and it's no longer happening. So I mean, now in my case, that's me sharpening my saw, right? Like I'm going to go find other people who knew that automation. And so I will spend a lot more time automating things for myself just to get better at automation, but for somebody who's not
William Christensen:
In there, if you spend five to six hours trying to automate a 15 minute tasks, that's only gonna last for the next three months. You're probably never going to go out and automate again because it was so annoying and it didn't really help. So the annoyance factor is important, but remember here's where annoyance amplifies. If it's annoyance and it's going to happen every week for the rest of eternity, then you can amplify that because think about the mental energy that just drains into that. So yeah, it's, it's a crazy thing. You have to watch it.
Rolando Rosas:
And you know, there was, there's something that a Will and his team created for us that not only saves time, but it's also making us money. So we work with some manufacturers that will provide us essentially a rebate. If we sell to a government education, health care, any, especially after COVID a lot more of that has expanded.
Rolando Rosas:
So if anybody here that is on the call, works with suppliers that provide you credits or anything rebates of any form that takes a lot of time to go back after the fact and then get money back. I want that money up front. So we'll and his team were able to set up something within Skubana so that every order that flows over to our supplier or suppliers that have these programs running, they get the information in real time. So we don't have to go back a month later, two months later, three months later, claim the rebate or claim the credit that they would have applied because that's an education order or some healthcare order. And now nobody on in our organization needs to worry about going through invoices, sorting them, finding them, which one's the government, which one's a non-government order. And then you may have some something else I may not be government. And your particular situation may be something else where I'm a particular type of customer. You you're being rebated or credited based on the customer profile that you're shipping products to. So that those are the types of things that also not just save time, but make money. Cause it's adding, you know, from our organizations adding money back to our bottom line.
Chad Rubin:
Got it. So now we know what needs to be automated, right? The 15 one, one five, we have an idea of what we want to automate. What is the next process? It's not just like, Hey build it. And they will come. Like what happens next in your process Will around automation. Because now you have a list, you have a list of 10 things. What then?
William Christensen:
So after you got that list of 10 things, the very next thing you need to do is reach out to the customer service team on each one of the software platforms that you're facing and make them okay. So super big hack, make them a Loom video of what you want to automate. I've discovered that these are important and they're valuable for communicating, but this is way more important. And it actually can do a better job of creating.
William Christensen:
So, so do a loom video or a Screencastify video or a cloud app video where you're describing on the screen. This is what I'm doing manually. It's annoying. I really love it. If you found me something to do this and send that email out to your customer service team. So, so hit up the customer service team at Skubana and see if they, you know, they'll, they'll generally surface something like that to a higher level executive and you can kind of see where that's going. Oh yeah, we have somebody that does that. Or I know somebody like Will or, or somebody else who's already built a software that does that. So I recommend making that video and posting that up to those groups and to any mastermind groups that you're part of go find a Facebook group, get part of it and post that video and say, this is what I'm doing manually.
William Christensen:
Anybody seen anything like this? Because you'd be surprised how often the tool is out there and you just need to expose the problem. The second thing I do, you're going to, this is gonna floor you. I Google it. I go out and I literally type into Google my problem. I'm trying to speed up my process between this and that and look around at this and that and, and tackle these, these, and those things. When you're Googling, look at the suggestions at the very bottom of Google and see what Google is trying to tell you about what you're Googling for. Cause a lot of times I find that I Google and I just have to put the right word in there. But if I look at the suggestions, they're trying to teach me how to Google it better. Right? Then my last step that I start going out is I start asking three questions about the thing that I've come up, come to automate.
William Christensen:
Where's the data now, where does it need to go? And what needs to happen to it in between, if you answer those three questions in your video or off your video, you're going to find somebody who can help you automate it. So, so I looked, I looked to find what those pieces are and what it looks like. And if you post on Fiverr post on Freeup post on Upwork and you look for help that way, you're going to find that now that's different than something like DataAutomation did. Dataautomation's a premier partner and we understand a lot of what's going on in there. So if you, if you bring that to us, you're seeing a guarantee and there's a lot of opportunity, but I'm about educating, right? It's not, it's not all about coming to me for everything that you need. Where's the data now, where does it need to go? What has happened to it in between? So if you can frame it in those three things, if you can't find it in your network or can't find it on Google, those three questions will save you a lot of money and time. When you try to find a contractor to help you automate what you're trained to do.
Chad Rubin:
And then just what what's next. So now that you have those questions answered, what is the next step that happens?
William Christensen:
So, so after you've answered those questions and let's say, so, let's say that I go to Zapier. Zapier is a great example of a place where you should look at the triggers, actions and searches that are available and see, okay, well, the data's in Skubana now and I want it to go over to this three at 3PL and end up in their FTT solution. Okay, well, I'll go look on Zapier and see, can I trigger a new order? Yeah, I can. Okay, cool. Now is there any sort of filtering the hub has to happen? The data in between where I only want orders above a certain amount to go there? I can, I can put that filter in place. And then the last step is okay, can I put that into an FTP folder? And if you can dig down and find that great, if not, there's obviously tools out there that you can find, that'll help you get to those. I mean, one of the things Rolando does, we have conversations all the time where he's like, okay, I found this manual process will, how much he's like, I know you're going to, I'm going to have to go to the ATM. I'm going to have to figure out how much this is worth. And we have this joke about going to the ATM and figuring out how much this is really worth. And, and we, we have found multiple projects where we say, that's not ROI positive for automation.
William Christensen:
We don't do it.
Rolando Rosas:
Right. We don't do it.
William Christensen:
Those co conversations continually, go ahead.
Rolando Rosas:
No, that's right. Some, some we have, we have a supplier in Canada, for example we, we did the math on how much time we spend and how many orders are going. Although it's a constant every day type of thing where we're sending the amount of times, they're one of our smaller markets it's not worth right now for the automation. But what, what we did talk about was maybe instead of the full blown automation, we'll take a piece of it like updating inventory or something like that, where that's coming in and that's totally ROI positive. So you may start off with a full thing. Like I want to do all these five steps. You might find that that's not worth it, but if you get me to step one, step two, three, and four is a lot less time and I can handle that. And I can, I can take it over from there from step two to five.
Chad Rubin:
Yeah. Sometimes I have a hard time looking out of the box when it comes to just Skubana as a co founder and CEO. And I wish there was just like a list of all the automations Will that you've seen that you could, that you, you can implement to make people's life easier. So I think that would go a really long way. It's on my wishlist.
Rolando Rosas:
Can I jump in there? Cause I want to say something, one that if, if anybody whoever's on here is a sales person. One of the things that you want to know is who's spending the most on product that's coming in or, or orders. One of the things that we've found is we want to find a way to retarget those customers, whether they're on whatever platform or so orders that come in that are over a thousand dollars, we get an we've been able to get will and his team to spit out a customized email that goes to our, our sales team. And we give it a high value label. So they know, Hey, this customer let's pay more attention here than the one that spent $5. And there may be some other things we can uncover about this customer. If we go on, you know, ask them the questions and, you know, Hey, is there something else we can work on with you?
Rolando Rosas:
And so we've built the list that's automatically being generated based on the value, the dollar amount of that order. Whereas at salespeople, you're always trying to fish for information. This is bringing it to us without us having to go fish. It's being served up on a plate. Here you go. Here's a customer. I spent $25,000 ordering all these headsets or this or that or the other. Maybe I should go look into that and see if they have some other needs that are not just what we're selling before. Maybe some other services or something or something integrated that we can do with them. Cause they're more likely to have more money than the ones that just spent $50.
William Christensen:
I hear you a hundred percent. UChad, I think there's,uthere's room and I've actually considered the idea of an automation directory of sorts,uthat we can filter out where, where it just lists every possible use case around the different automations that we've built to kind of create that. I think there's a real opportunity there,uto help people see what can be automated. What I tell people when they say, well, what should I automate? I would say, go figure out how to build your business manually, do it five times. And if it's taking more than 15 minutes a day, more than an hour, a week or more than an hour a month, come talk to me because, because if it's, especially if it's in a browser, honestly, even if it's not in a browser, you would be surprised what can be automated today. It's, it's shocking actually how much can be automated.
Rolando Rosas:
We'll also talk about a little bit, I know we're not done with this project, but could give other people a purview into, into a window into this. The other softwares that we're pulling information from, Skubana like Sellics and snap and those repricers. So I think that's, that's even higher level than just a hundred percent Skubana because those are other automations that could be use using Skubana as well as other, other applicatons.
William Christensen:
So in this situation specifically, what we discovered is that Rolando had a process where he was taking data out of Skubana and he was pushing that data up into Sellics to get the appropriate cost information and over to sellersnap to do a lot of his repricing. And he was trying to kind of get a lot of that going. And he has a very complex way of meshing the data in and, and we went in and said, okay, well, how much time are you spending on that right now? And we figured out that it was an exorbitant amount of time. And so we figured out a budget that we could handle. And we basically went in and did some spreadsheet magic to create a whole bunch of data feeds to pull it into the right place and get it where we were, where it was going. This was not like a super clean yes, right out of the box, there was something there. He had to come to the table and say, well, I'm going to pay you to figure out the problem and the nuts and bolts of what's going on. But he had budget to do that because he knew exactly how much it was really taking
Rolando Rosas:
And evolved. It evolved. We had a really different vision when we started that project. And then as we got through the middle of it, we rise, Oh, that first vision needs to be revised in order to make this happen within the budget.
William Christensen:
Yep.
Rolando Rosas:
One of the things, sometimes you have four, three, four, five different apps that you all have, you know seven, 10, 20 different tabs going on at the same time. And it would be awesome to take some of that data and pull it down into one area because you know, you're pulling this from there and this one, this one, that, and to make decisions. And if we could take some of those where we're always going into and grabbing bits of data, feed it all into one area, and then it doesn't end there because you're taking that data for us and then spitting back whatever new information we're feeding into that combination and sending it back out to the appropriate locations so that we don't have to go back. Oh, I got to go back into that website and add this. I got to upload that. I got to import that I got to export that all of that stuff, that import export, I don't know about people on it. I hate importing exporting. I hate when somebody me import this export that then you haven't really made it convenient for me to really just use that stuff, just make it so I could use it. And so Will, has been able to take some of our more heavily used apps. And.
William Christensen:
How many, I am curious Rolando. When you S at importing and exporting Skubana, Sellics whatever platform you're using, what's your rule of thumb? How, how many do you do? I mean, we, we we've talked 15 one, one before to some degree or another, but, but what was your, what's been your internal rule for how many exports? How, how often do you look at something before you bring it? Bring it up and decide, okay, this is time to get put on the, on the [inaudible] automation.
Rolando Rosas:
It depends if it's a task that I'm doing versus some, some of my team members, cause my, my team members time is all valuable, but we all kind of calculate our time, it being a different worth. So if I'm putting in an hour of something repetitively every day, it's a hundred percent, I'm bringing it to you. Whereas if it's a team member we, we look at it a little bit differently. If they're putting in a, I'll say like $500 worth, I think we've calculated that somewhere between four to $500 worth of their time on a monthly basis, then automating that function is 100% gonna provide ROI. Because a lot of things that they're working on are going to be something they're going to be doing for the next year, two, three, four years, as long as we're in business. Right? So if it's more than $500 worth of time, then I'm bringing it back to you and say, Hey, well, let's look at this new project.
Rolando Rosas:
Is it worth doing? And you'll come back to me and well, yes, let's sit down, let's go through the process. And, and usually it it's, it's worth automating. Or if not, you know, you'll say, Hey, look, it's gonna, this is the budget for it. Do you have it? Can we do it? Do you want to move forward? And if it doesn't make sense, it doesn't make sense. But that's usually been, our rule of thumb is if it's $500 or more a month of that individual's time of work, then it's, it's something we put on the roadmap to talk about. Yeah. It's time to put it on a roadmap for automation. And so we'll
Chad Rubin:
What, what would you say no to, and what's, what's in your wheelhouse. Like if you're taking an inventory of your skillset and your company is still said, what's completely outside of scope. That you're just absolutely hell no, I'm not going to do this. And where's there pieces where you're like, Hey yeah, we can definitely harness our skills and make this work.
William Christensen:
Well, I have to shout out to my team. I mean, the team that stands behind me today is amazing. And so I would say nothing. Now we can take on anything, but that's not true. One of the things we've discovered, and this is a tidbit tidbit for any business is you gotta productize. You gotta, you gotta figure out what fits inside your wheelhouse and where does it go? So the key things that I would say, it's, you gotta be careful with automation is things that involve a ton of emotion. So, so I tell people, you know, marking a project is done or sending that final invoice. Let's say that you're a big B2B distributor. You know, that those, those, those situations, when you have an emotional attachment to the automation, that's going on you gotta be really careful with automating those things. You gotta put the right text in there. People don't like to be treated like objects and the automation's got to feel personal and we're at a day and age where that automation can be personal. So it's not about spamming your list. It's not about, you know, digging into all of those other things that are there. You've got to be careful with what you're automating so that you are still creating that personal touch for the people, the people that you're seeing.
Chad Rubin:
Cool. okay. Okay, cool. So I appreciate that. I do want that directory. We're coming up on the final couple of minutes of this webinar. What should I have asked that I didn't ask, I'm going to start with you Rolando
Rolando Rosas:
And everybody that's selling products needs to know how much inventory they have in terms of value. And this is something we've really been trying to hone in this last year. It is important, especially at the end of the year for tax to have a really good way to determine what that is. I remember the CPA we had when we started using him a couple of years ago, he says, you need somebody to go into Skubana to make sure that everything's accurate all the time, because it's gonna affect your tax. And it will, whether you're selling a hundred thousand dollars a year or you're selling 10 million or more, if you, if you buy and sell inventory, you really need to have that down. And luckily for us, we'll a team has made sure that all of those costs when they come in are all automated.
Rolando Rosas:
So we don't have a person anymore. Literally going through checking has the price changed from this supplier to that supplier? It's it's celeming in automatically every day, that inventory value gets updated from all of the suppliers. So we don't have to go in and check a website or at the end of the year, scrambled to do all of that. And then combined with what's Skubana is doing with all of that inventory. We get a much more accurate on what inventory looks like. Cause I heard from, I don't think Kevin King said something like, you know, you live and die by by your cost of inventory if you're selling products. And so that's something that is, is a really good nugget to have because you'll find out if maybe we have too much emergent, maybe we don't have enough. Maybe we're paying too much or too little, whatever inventory is King, if you're selling products,
Chad Rubin:
The things you can't automate, maybe you can is personal relationships. So I have a VA, a virtual assistant that was in my text messages, responding back to my wife. That's a huge no-no right? Those are things you don't want to be doing.
Chad Rubin:
And so, one of the things I think is really important to, to shout out is like community is really important, right? Learning from other people. This is why we actually have these webinars is that is bringing smart people on, right. And bringing people that are smarter than ourselves and bring them into a room to share knowledge. So that's going to be a little shout out in the chat box there. If you see Gina is going to be posting something about our run D2C Slack group, we could not be accomplishing what we could be accomplishing. We can't be automating for sure. If we actually don't have other people to rely on and learn from, so please check it out, join it. Alright. Now back to you. Well, what is the something that I didn't ask you that I should have asked this that's going to be helpful and valuable to those that are dialing in today.
William Christensen:
You know, you should have asked me whether or not automating text messages to your wife was a good idea, or you tried that because I have, so I have a VA and she actually said, are you sure you want me to text as you? And I said, actually, you know what, you're right. You should text my wife as you. So she knows it's coming from you. And so my wife and my assistant actually texts back and forth. And so, so like she knows that it's otherwise obviously it gets a little crazy. The thing I was going to say is
Chad Rubin:
Just real quick on that. So how my wife knew it wasn't me is that she saw an xoxo so at the end of the text message, and that was just it. She was like, you don't like that.
Chad Rubin:
I am a believer.
Chad Rubin:
If don't have a, an assistant. You are one, right? I'm a huge fan in having an assistant and having leverage. We actually, one of our big nuggets I can share is we try to give different departments in our team, virtual assistants to help them get more work done. So some things you just can't automate like text message your wife, right? Or something you just don't want to have that this just doesn't have a high ROI that you can't automate where you need to just throw manual labor at it. And maybe it's just less expensive labor for those repetitive, low value tasks. So just wanted to throw that out there. Like people should be looking into having a virtual assistant. If you need help finding one, I'm happy to help you find anyone. I have a dear friend who runs a company that's been helping us source virtual assistants. Just want to throw that out there.
Rolando Rosas:
Well, but you're right. But, but you're right, just before you go to, Will you gave, you had been pressing me for years to, to run with that ball And
Rolando Rosas:
We have the last, I don't know, three years now, maybe a little over three years now and I wish I'd had done it sooner in terms of bringing in assistant. And now, you know, we're up to about 10 or so. And still going with, with different things, but a hundred percent agreed with you on that a hundred, a hundred, 150% really get, get get a team of folks that can take some of those non-automated tasks to, to, to offload tasks from your higher labor people that are probably US-based,
William Christensen:
Couldn't agree more on the, on the assistant about a year and a half ago, I jumped on that bandwagon as well. I originally started with Freeeup and went through them and still have some freeeup employees on my team. And I also use another company called satiated artists, which we love as well. And they're, they're all about finding US-based artists and teaching them how to be executive assistants. And project managers they've been fantastic to us. So, I mean, I couldn't agree more with the do stay in your lane, do what's right for you. So, so you asked me what, what should you have asked, but you didn't ask it. And here's, here's what I would say. If you were looking to instill a culture of automation inside your business, start at the bottom, not the top. Now that may seem, seem counterintuitive because you think the top are the people who are paid the most amount of money.
William Christensen:
And so if I find something that's only taking them an hour, then it's going to be ROI positive. The reason I say to start at the bottom is because these are the people who are most afraid of automation. And if you create a culture where when you automate, automate away someone's job, that you just let them go. No one's ever going to raise their hand and say, Hey, I think my job could be automated. Like, it's just never going to happen. If you ask for Rolando what he's done with these automations. As soon as we automate something, if now, if they're not the right team member, they're not the right team member, but, but we've taken half entire jobs on his team and automated them. And he just shifted them to something else that was, that was generating real value. He understands what it means to bring in a family and create a family. So if you don't start at the bottom, when you're automating, you'll never get anybody to, to jump on that bandwagon and you should reward them for bringing up the automation ideas. I mean, it's, it's just powerful. So, so that's what I would say when you're automating start at the very lowest man on the totem pole and work your way up because those individuals are the ones where, you know, rubber is meeting the road theater on the street and there are automateable tasks.
Rolando Rosas:
They'll appreciate you once, once they see the value, it that's the stuff you worked on with us. You know, they took all the different, all the different ones that are there, that you've created tools and tasks and made it, made it much faster. They all appreciate at the end of the day, now they can
Rolando Rosas:
Get their job done much more quickly, and it's a lot less frustrating. So they actually enjoy doing their job more than, Oh, I gotta type that. FBA, the FBA automations.
William Christensen:
I remember a Rolando's VA who was working on it. She was like, no, I can do it faster manually. No, I can do like three different phone calls before. And it was actually interesting, the first version of the spreadsheet that we built, the first version of the application that we built that automates those processes. It wasn't doing it. And she was right. It was faster to her for her to do it manually. So we had to create a version two and that was about break even. And then version three, she was like, okay, I'm done doing this manually. This is way faster. But the idea of, I mean, we were telling her, go to this report, download this, put it there. She was like, that takes me 20 minutes before I could even get started. I could have been done with five products. And so it wasn't until we got to V3 of the spreadsheet that she was like, Oh, I am done doing this manually. So I don't know. Don't give up and start at the bottom of the totem pole.
Chad Rubin:
I think Drake said it best right. Start from the bottom. And now we're here now. All right. So just finally, I just wanted to understand, or why people in the call understand where, how can they reach you out if there's anything else you want to share that takeaway value that'd be great. And we're going to wrap it up on this automation webinar.
William Christensen:
Well, so I'll start there. Will@Dataaautomation.Com is my email. If you mentioned this webinar we'll jump on a free 30 minute consult. We generally charge 350 an hour for that. There could be a little bit of a waiting list to get there. But, but we will give you a free bonus time to take it in there and chat. And obviously we're here for you. We're, we're excited to help in the automation strategies that are out there.
Rolando Rosas:
And if you want to reach me, I'm on LinkedIn Rolando Rosas our website is global teck worldwide. I guess you can also, we have a really nifty URL helpmyheadset.com. So if you're thinking about if you're working from home and, or you have employees that are working from home and you want to evaluation of what they need devices wise, whether it's headsets, like we all have on, on our head or other devices, we do that. And we're also expanding that to provide businesses. So if you're using Microsoft team services like teams or zoom or you need a enhanced internet connectivity to your business, that's something that we can, we can discuss. And we can do that at no charge for those that are on, on this call, we can evaluate that for you.
Chad Rubin:
That's awesome. And to reach me my personal email is chad@skubana one way you can have direct access to those that are even on the webinar or those that are dropping knowledge is that run D2C that I shared, or that Gina shared in the, in the chat box here, but please feel free to join and collaborate and learn and grow. Thank you everyone so much. Thank you, Rolando, and Will for joining. Thank you and have a great day. Enjoy.
William Christensen:
Thanks all.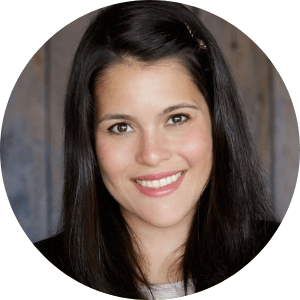 Written By
Gina Tirelli
Gina Tirelli manages Partner Marketing initiatives at Extensiv, the leading retail inventory and order management software for D2C brands and marketplace sellers looking to unify and automate their multichannel operations. When Gina is not marketing ecommerce software, she likes to spend time outdoors with her dog Elli.