Ecommerce Shipping and Fulfillment Best Practices For 2021 - Recording
January 29, 2021
46

min read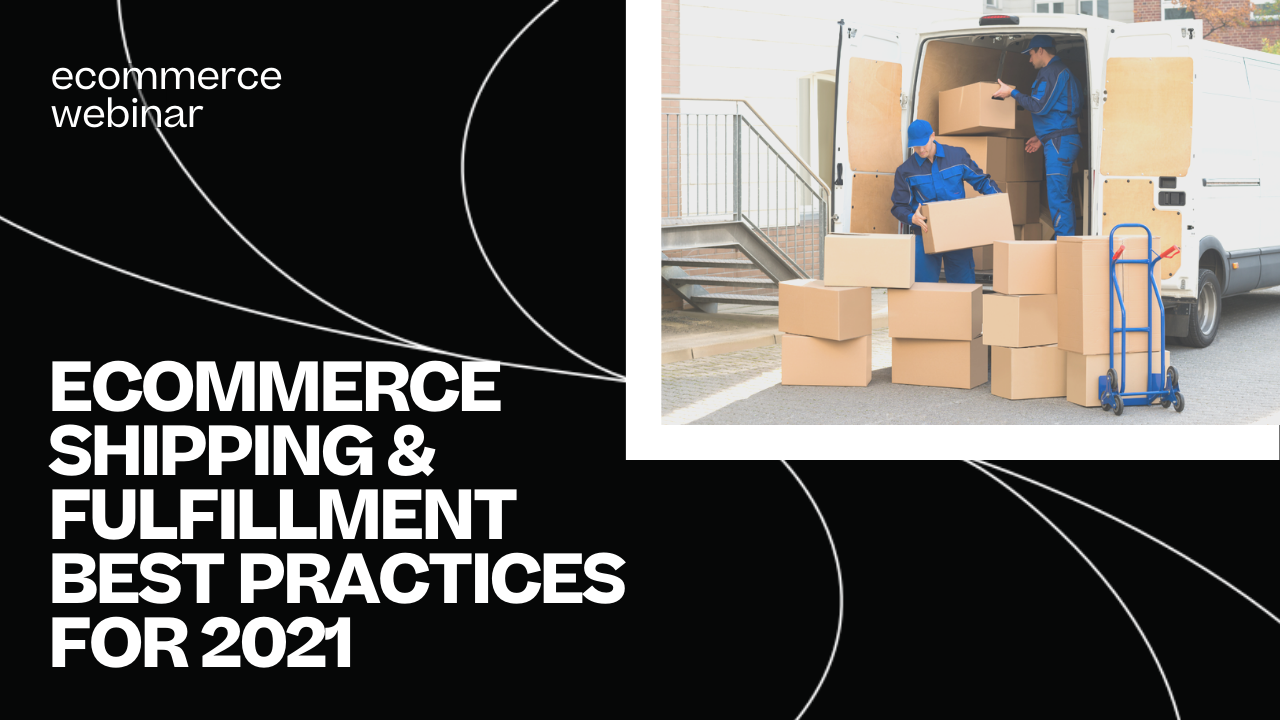 With booming ecommerce across the globe (25.7% increase worldwide in 2020), shipping and fulfillment processes has become integral part to the success of DTC businesses 🌍

Increased competition and high expectations for quick shipping and positive customer experiences (e.g., free returns, 2-day shipment) has created major logistics challenges for small to mid-sized ecommerce businesses.

According to UPS—customers consider free shipping as the biggest determinant of positive returns experience. And with the number of return shipments expected to rise as ecommerce grows, shipping and fulfillment will become big hurdles as you scale.

As a customer support helpdesk company that specializes in customer satisfaction, we at Gorgias have witnessed that shipping and returns are a major contributor to loyalty, satisfaction, and lifetime value.

In this webinar, learn how to optimize shipping & fulfillment with Third Party Logistics (3PL), with return policies that encourage new purchases, and provide a top-tier customer experience.
Watch the replay right here or read the transcript below:
Transcript
Chris Lavoie:
All right. Welcome everyone to the latest edition of the Gorgias Customer Experience Summit Series. Super excited to talk about obviously an important topic today, fulfillment trends that will dominate in 2021. We know across the industry people are talking about how important fulfillment and shipping is. Shopify released a great report for an outlook in 2021, and they really talked about how top merchants are gonna be using fulfillment as a competitive advantage this year. And so here at Gorgias, we wanted to assemble a star set of tasks of panelists whose platforms really enable merchants to crush fulfillment. And so really thrilled to have such a great panel today here we have speakers from ShipBob, Skubana, LateShipment and Loop. In addition, we'll be hearing from me for the Gorgias side, so super excited to jump into it. This is a 90 minute webinar, each speaker has 15 minutes. We're gonna save some time, of course, for a few questions for each speaker. I definitely encourage everybody to engage in the chat, as well as the questions. We'll be posting some polls as well. So we really wanna make this a fun interactive event. We want you to get the most out of it. So definitely drop in your questions, let's take advantage of having all of these experienced speakers with us today. And with that, we'll kick things off. First things that I wanna announce is, that we do have a special AirPod Pros giveaway. We do this for every event. So halfway through the event, we're gonna pick one lucky person who is live with us. And then we'll give you a special shout out, and then I'll sync with you after the event to get your email address, oh, sorry, your shipping address, and we'll send you those your way. So this is our panel. As you can see here, I'm not gonna do the introductions just yet for everybody. I'll let them do that themselves, for their speaking spots. But first things first, we're gonna start off with Kevin Marvinac, who is the Head of Partnerships with our friends at ShipBob. So Kevin, super excited to have you with us today. The floor is yours.
Kevin Marvinac:
Thanks, Chris. And really appreciate it. So I'm gonna go ahead and share my screen, and go through a really, really brief synopsis of what we think here at ShipBob are the trends that are relevant in 2021. But definitely, I'll look at the chat throughout if I can. So definitely pepper in your questions. All right. All right so... I'm just verified that everyone can see my screen. Thank you. All right, so thanks for coming. Really appreciate you guys being here.
I'm Kevin Marvinac, I'm the Head of Partnerships over at ShipBob. I'm gonna tell you a little bit about ShipBob first, but really just wanted to emphasize that, what we do is help e-commerce sellers like you guys get products to the customer's door faster and cheaper. That's really it at the end of the day. I'll talk a little bit about myself first, and then give some context on ShipBob. So I'm a father of a two year old, who may or may not walk into this webinar. Again, he just did before we started. I'm newly a Californian, just moved to Northern California, and I'm a certified wine educator as kind of a hobby. I used to be in the wine industry for a long time. As far as my career, I've co-founded two startups. One of them is an e-comm startup www.positivepartnum.com, and at ShipBob, which is my day job. I focus on partnerships right now, and I used to be in the product team. So my two kind of big areas that I focus on at ShipBob are our growth plan, which is our plan for startup merchants that are doing smaller volumes than typical 3PLs might work with. So we offer fulfillment for anyone, no matter what the size, and then the second is our apps and integrations ecosystem. So that's a little bit about me, and I wanted to like just kind of hit with a really salient example. So I can kind of explain what we do through this. This is a quote from one of our customers. "The day before Thanksgiving, "I had 15,000 pairs of socks arrive at my apartment "in downtown Chicago. "By the end of Thanksgiving, "after Black Friday I had 5,000 orders "to fulfill what that inventory." How the heck do you manage this? This probably sounds like a problem that some of you guys want to have, with the amount of sales in such a short period of time, but this is what we do. We take the pain of fulfillment away, the logistics, the hard part away, so that you guys can focus on growing your business. You don't have to worry about inventory, you don't have to worry about manual fulfillment yourself. That's it, that's what we do in a nutshell.
And so to explain that in a more, I guess I business jargon terminology, we're a 3PL. We're a third party logistics platform, and we store your physical inventory in our warehouses. We have 13 plus warehouses in the US, one in Canada, one in the EU. And then we automatically fulfill the orders when they come in through our technology. So our technology connects to your e-commerce store or any marketplace, and then fulfills the orders. So what does that really mean? Number one, it's connecting your store, it's importing your products, it's getting all of the virtual records that we need, the SKUs. And then two it's, you send us the physical goods, whether it's freight or, sending it via the mail. We'll just unpack it and put it in a stowable location. And then of course shipping it out. A little bit more about us, we just raised 68 million at the end of last year in Series D funding. So we've been growing really fast. We grew about 180% last year. And SoftBank was the main lead on the deal. You might recognize them from Uber and WeWork. And this is a great quote that I think explains it from one of our customers. It was just this... A lot of our customers wanna own their brand, they wanna focus on marketing and product development. They don't wanna have to worry about fulfillment or operations. It's a complicated industry. So that's what me and the rest of the ShipBob team and really all the panelists here are providing. That expertise that you might not have. Okay, so I'm gonna talk about fulfillment trends. And I apologize I cannot see the questions. So Chris, if you wanna jump in with them, or I can pause at the end and go through them, that's fine too. The first trend that I really wanna emphasize is, faster and cheaper. Now, this sounds so obvious. Of course, everyone wants their goods faster and cheaper, but I really think that this is a trend that is increasing in velocity not decreasing. I mean, Amazon has already changed customers expectations viscerally. They're not going away. I mean, look at what they've done with private labels lately. Everything practically is Prime on the platform now. And so when you think about either leveraging Amazon or if you're a brand that really cares about owning your brand, and owning your customers, defending yourself against the Amazon of your business. It's important to build brand loyalty. And I think one of the things that can hinder brand loyalty is, shipping infulfillment. I've talked with several customers that have come on to ShipBob and said, "Hey, when we were small, "we had a lot of brand loyal customers. "So they didn't really care about transit time, "they didn't care that they had to pay five bucks "or $8 shipping at checkout. "But as we grew, "it really became obvious that people... "Some of our customers would go to another platform. "They'd go to Amazon, "if we didn't give them a good shipping experience." And so I think it's just really, really important when you think about brand loyalty to not discount the idea that shipping and transit time impacts that. The next thing that I think is a really interesting trend for 2021 is that, shipping can be the new loyalty marketing. So what is loyalty marketing anyway? Loyalty marketing, a lot of people think of email marketing. They think of SMS, they think of coupon codes. But when you think about those tools, I mean the open rate is, there's lots of noise, I guess I would just say. I'm not an expert marketer by any means, but unboxing can be your loyalty marketing. I mean, it's got a hundred percent open rate, they're gonna open the product. And so when you think about things like customized gift inserts, when you think about things like the unboxing experience being really premium, when you think about custom boxes being delivered, don't discount it. Don't discount it as something that it's just operational, if it's something just logistics related, it's very close to the marketing side of things I think from a loyalty perspective. And that's what we do at ShipBob. We aim to provide that customization at scale, we can do gift notes, we can do custom packaging. So it's something to think about for your guys' brand. And I do it with my side hustle brand as well.
So Positive Partnum is, it's a gifts solution, the gift box solution for new moms to help them get a better postpartum experience. So it's some medical things, some treat yourself things. And really it's just for the person who doesn't know what to get their friend who just had a baby. And the unboxing experience has proven to be so, so crucial for us. And it's actually the biggest part of our marketing. Our biggest marketing level from a loyalty perspective is repeat purchasing for people who received the box and really liked it. So just a little anecdote that I think will emphasize the point. The next thing is customization at scale can really drive it. So if you can have bundles or, and sell them according to different themes for seasonality or whatever, that's really important. If you can have a free add-ons to your products as part of a promotion, all of that's really important, but it's super hard to operationalize. Which is why I think when you think, when you think about fulfillment and logistics and shipping, it has to be part of the conversation. So that's another trend that I just really wanna emphasize, that is really impacting how I talk with my team, and how I go on team here at ShipBob. Shipping can be the new loyalty marketing, hundred percent open rates. So the third trend that I really wanted to emphasize here is that retail giants are getting really serious lately about drop shipping. So when I say drop shipping, it could mean a bunch of different things. But when I say drop shipping in regards to retailers, I mean, the big guys like Target, Walmart, Nordstrom, Ulta, whoever, are selling a product on their website that they have no hand in fulfilling, and they do not own the inventory of. So that's what I mean when I say drop shipping in this context. They're massively investing in this. We've heard so much about Target, we've heard so much about Nordstrom, we've heard so much about Ulta. Walmart has been doing this for awhile, and they're really investing in their technology and in their fulfillment or their sorry, their drop shipping capabilities to bring on merchants. COVID has only accelerated this trend. So how do brands like you guys, think about each retailer's unique requirements and then navigate that? That's really challenging to do. So I think this is where if you're gonna get serious about drop shipping on these major retailers websites, like at www.target.com, you really wanna bring on a partner or partners that can help you navigate this.
The other thing to note about drop shipping is that, it's not always the merchant listing on, let's say www.target.com and then filling on their own. It can be actually fulfillment for retail locations. So if you guys are... If any of you on the line here, or SMBs that have physical locations, you probably already started shipping from them because COVID has been hard on everyone. But you can do it without dedicated distribution centers. And we see this on our tech partnerships too. We see Square. Square just acquired two e-commerce companies in the past three years, even though Square has historically been a POS tool for retail patients. So I think this blend of retail location on-premise purchase with e-commerce, and maybe using the on-prem as the fulfillment arm, is definitely kind of increasing in noise here. And so, as you guys navigate your business, I would encourage you to take some time to research drop shipping, and whether it makes sense for your business, for these majors retailers. I have some parting advice, unsolicited advice that's sort of related to fulfillment in 2021. Number one is, think about fixed versus variable costs. And I'll use this analogy. Previously, 10, 15 years ago, or whatever. If you wanted to start a tech business, you pretty much had to have on-premise servers, or it was a really important thing. Maybe it's not what everyone did, but it was a very large percentage of the market. So you had to invest hundreds of thousands in capital to have these servers, you would set them up, you'd have to hire up some expertise to manage them, and then you'd be able to start your business. Well, Amazon AWS kinda change that, they said, we're gonna have server forms, we're gonna build it as a service. And there's a $0 initial outlay to get on board. So as a tech entrepreneur, you can just start it and start hosting on their servers for no money, it's only variable costs. And yeah, the variable costs are probably a little bit higher, but you can scale it up in an hour. You know, you can go from one server to five, if you really need to, because your traffic hits an all time higher or spikes. And then you get all this built in expertise that AWS brings to the table that you don't have to hire. So you get the tools and analytics, you get the account management, you get the monitoring, all that stuff that comes with it, because they were the experts. And we really think about this when it comes to fulfillment as well, hire the expertise you don't have. And yeah, it might be, or it might seem like a little bit of an initial higher outlay on a variable cost perspective, but you'll save a ton of money versus doing it yourself. So something to think about. The next thing is advice that I got from someone who was advising my startup as prior to ShipBob that I always loved, which is, "Buy the expertise you don't have." So if you have a business and you are a marketer, you might wanna subcontract a little bit, but really like your marketing strategy is gonna to be yours, 'cause you're the expert. But if you're not a marketer, you wouldn't just like go try to figure it out yourself, especially if you're serious about your brand, you will hire somebody or you'd subcontract. Think about it the same way with fulfillment and operations. I mean, if you don't understand the difference between FaIFO and FIFO, if you don't know what DDU versus DDP means to your business. If you don't understand the craziness of dimensional weight and multiple carriers, and if you don't really understand zones, much less zone skipping. Those are all the things that a logistics partner like any of the people on this call can really help you with. So I would just say, "Don't be afraid to buy some expertise "that you don't have." And that's really all I have. So I'm gonna go ahead and stop sharing, and I'm gonna answer some questions.
Chris Lavoie:
Amazing. That was awesome, Kevin. A ton to unpack there, no pun intended. Had a few questions come in through the chat that I definitely wanna make sure that we get answered. So Judy asked, how many SKUs per customer can ShiBob work with?
Kevin Marvinac:
Yeah, great question. So there's not really like a super fixed limit, but what I will say is that, anything over around 200, 300 SKUs is gonna make it less economical for you, because the storage costs can add up. Obviously, the more SKUs you have, the more storage you have, and that can make it less likely that a fulfillment and outsource with one solution will work. What I will say is, if you have a lot of SKUs, a lot of merchants come to us and they take the long tail, and they say, "We're gonna drop ship these, 'or we're gonna fulfill them ourselves, "but we're gonna give ShipBob our top a 100 SKUs." So we can fully 90% of our volume, and then the rest is just around the edges.
Chris Lavoie:
Got it. Awesome, and then Neil asked, do you help with which warehouses your clients should be stocking based on order history?
Kevin Marvinac:
Yeah, absolutely. So we have some tools that you'd get during the onboarding process, so if you just sign up on our website or go to our pricing page and fill out a request form, we'll put you through a TNT analysis, we call it, and we just run all the data. Give us a historical export your orders, we'll tell you where to fulfill from, to get the lowest transit time and the lowest cost.
Chris Lavoie:
Beautiful. And then a couple more questions and then we'll let you off the hook.
Kevin Marvinac:
Yeah.


Chris Lavoie:
Next one is, how expensive is it to outsource fulfillment? I'm sure you get that question a lot.
Kevin Marvinac:
Yep. Yeah, it was one of the ones that I really wanted to touch on. So typically the way that it works is, it's always gonna be a price for pick, pack and ship based on the weight of the package, and it's gonna be based on the distance that it has to travel. So end of the day it's very simple similar to shipping. When you compare your cost versus just like buying a label, or like going to the post office yourself. It's typically gonna be a media a little bit higher, but pretty in line. And here's why. We go to USPS, and we go to UPS and FedEx, we negotiate huge bulk discounts because we're pretty large at this point, we have 5,000 merchants. And we layer on our additional labor costs on top of that. So we get a discount versus what you get, and then we add on, because obviously it costs us money to like pick, pack and ship. We provide packaging materials for free as well. So it ended up being like right around the same cost or maybe a little bit higher than doing it yourself. But you save a ton of time. So I can't give like a specific answer on our flat price, 'cause that's not how it works. But if you go to our website, you can see pricing, sign up for a free account and you'll see it there. And then we do have negotiable pricing for bigger brands of course.
Chris Lavoie:
Got it. And then the last question is, how do you do prime without a FBA?


Kevin Marvinac:
Ooh, this is a hot topic. So seller fulfilled prime does exist. It is historically pretty challenging for merchants to navigate. And I think the applications are closed right now at least, from what I've heard. But definitely like it's supportable, it just has really strict requirements. So it's just something you would navigate with any fulfillment partner, to see if they can hit those requirements. And I think they require like a 98 or 99% achievement rate. So what you really would think about is, making sure you have distributed inventory across a lot of warehouses. Like we have 13, for example, to make sure that you don't miss delivery on a shipment because it's too far away from where the fulfillment centers.
Chris Lavoie:
Awesome. All right, that's perfect. Well, we've gotta keep the show rolling here. Kevin, there is a few questions definitely in the chat, in the questions that hopefully you be able to answer them once you go offline here, but thanks so much again Kevin and the ShipBob team for joining us, and definitely recommend anyone who's looking for that 3PL solution to check out ShipBob today.
Kevin Marvinac:
Yeah, cool. Sounds good. I just wanna give one quick shout out to Mark Fonetta, who just... It's an awesome business. He's one of our favorite customers at BakBlade. So check out BakBlade, and Mark I'll respond to you in the chat. Thanks you .
Chris Lavoie:
Amazing. That's why I love these events. We have our tech partners, we have our favorite merchants on board. So it's... That's why we love doing these things. Thanks so much, Kevin. We'll talk to you soon. Awesome. All right, next step. We have Chad from the Skubana team. We'll let him assume the--
Chad Rubin:
It's not letting me share my screen here. Try one more time.
Chris Lavoie:
No worries. I'm happy to do so for you if need.
Chad Rubin:
Do you mind sharing for me?
Chris Lavoie:
Of course not. Just give me one second here. Apologies everybody for the technical difficulties.
Chad Rubin:
Chris, you have a PhD in organic chemistry, so webinars are just a lab for you, huh?
Chris Lavoie:
That's right. Theoretically, but so first. Here we go.
Chad Rubin:
I couldn't figure it out so...
Chris Lavoie:
No worries. All right, sharing my screen. Apologies everybody for the delay. Of course, my color wheel is showing now. Perfect timing. Can you guys let me know when you can see the screen? All right, so that... There we go. Apologies for the delay there. You can see that, right?
Chad Rubin:
Yes, unfortunately I can see my face there. Okay, hi everybody, I'm really excited to be joining this webinar today. We're about to geek out on some fulfillment and operation stuff. I think the first step is obviously joining a webinar like this, which is really to just learn from other people. I think that's really where it all begins. So my background. I've been in e-commerce for a decade now. So I'm like a first-generation game boy, so to speak. I started off with my own brand, which still exists today. It's on Shopify, it's called Think Crucial. We manufacture home appliance parts and accessories and we sell them direct to consumer, and I'm on 10 different channels roughly. Out of that pain, I started Skubana as an operation software to run and automate my business. I couldn't find a software out there that did what it said it could do. There's certainly a lot of noise in the space and tryna find the signal is very difficult. So we built Skubana. Skubana, how I put it is, we are sort of the the peanut butter to Shopify's jelly, right? If Shopify is front-facing, we're the operations platform, the backend, the messy middle, where all the things happen between forecasting, demand, planning, profitability and inventory, no matter how you fulfill, whether it's FBA, whether it's Seller Fulfilled Prime, whether it's printing a shipping label or even having hybrid fulfillment strategies across your entire business. So I'm happy to share these slides today. And of course, if you're interested in Skubana check us out.
If you'd move to the next slide. So this is a little bit about Skubana, right? So everything in the middle of that messy middle that I'm speaking about that where your company operates from, where the magic, but also the value creation happens. That's really why Skubana exists today, and we connect into 3PLs, we connect into QBO, we connect into Target for EDI, and allow you to run and automate your business. So I run Think Crucial, which like I mentioned earlier, we have one employee in the United States, and pretty much everything is automated with Skubana running the operation. Let's rock and roll to the next slide. Chris, thank you so much. And these are some of the brands that share our thesis and utilize our product. I would say prior, we have the most lion's share of Shopify plus brands using Skubana today. And the one thing I wanna point out is, the more complex the brand, the more we thrive. The more crazy channels that you have, the more fulfillment strategies that you employ, the more forecasting problems that you have, pretty much Biggy said it best, right? "More money, more problems." The more money you have or that you're making your business, the more problems you have, and that's really where we play. So check us out f you're interested. And of course, utilize the chat. If you have questions, if I'm mumbling, or if I'm drawing quickly, we only have a short amount of time to drop nuggets and die here. So just message me, or we'll talk about it in the Q&A area. So we're gonna talk about just some operations things. Things that are very important to 2021 that I would say are different than operating in 2020, I think we are. I know how trite and cliche it is, but like this is the new normal. Things aren't gonna be changing or going away. In fact, I think in e-commerce specifically things are gonna be even getting more competitive with a lot more acceleration, but a lot more momentum for a lot of the brands to capitalize on it. So if we go to the next slide. Okay. So yeah, so I talked about this a little bit. This is this graph that everyone talks about is the fact that we've been at e-commerce. Like that's out there, it's in the world, you can go to Twitter and see this slide everybody. But I think the interesting thing, and nobody's talking about essentially, if everybody is going after the same customer and the same eyeballs, and the same wallet share, then you have the cost of acquisition going up. You have fees growing up, certainly have a lot of shipping delays that are happening, and so customers' expectations are also changing while all this is happening. As they're expecting you to be able to just download your order and get two-day shipping without even paying for two-day shipping prices. And we'll get into that in a later slide. Chris, I should use like code word like salami. So to me, the most important thing is, I guess I can frame it like this, right? So my friends, they work out, they go to the gym, they have a shoulder day, they have a leg day, they have a back day, and I'm like, dude you gotta focus on the core, right? Where is your midline practice? 'Cause your midline actually supports everything else in your business. And it's the same thing when you have an operations platform, right? You have to focus on the core operations of the business, and you have to be a systems thinker to win in e-commerce because you need to be more agile than ever before. If legacy brands and retailers are coming into into this space with a huge budget and they're using green screen softwares that aren't agile, what can you be doing leg up? Because pretty much what you know in e-commerce expires every six months. We haven't even hit a maturation period of e-commerce yet. So it's important to really be able to embrace technology, but if you're not thinking about unifying platforms, right? And connecting all the dots together, if your forecasting team is using a different software than your shipping team, and your shipping team is using a different software than say your 3PL, right? Then you actually lose out on a ton of visibility, and you actually can't decisions in a very rapid way in real time that are gonna actually move the needle in the business. And I would say the other thing that's very important is, the days of being a single channel merchant, whether it's multichannel, embracing DTC across Amazon or eBay, or even drop ship vendor across Home Depot or wherever your customer lives, but also thinking about, and I think Kevin mentioned this a little bit is like, if your box is the new loyalty program, how else can you use snail mail, for example, offline messaging to get people to be doing online? I think that's really, really important. It's kind of thinking out of the box so to speak, where the pack is going to, then where the pack is. 'Cause if everyone's putting their money into Instagram and to Facebook, you're never gonna win because the cost of acquisition is gonna be increasing so much. All right, let's go to the next slide. So for me, we like to talk about unification, we talk about automation, specifically automating low value repetitive tasks so that your team can do higher impact activities. And then that allows you to grow. So we're gonna work on the first part, unification first. So we're gonna to move to that area. And so especially with a lot of... There's a question that came in to Kevin which was, how many SKUs should you have when you're in a 3PL? And so it's more important than ever for you to think about the calories of your SKUs, like shaking what your mama gave you. And so if you're running a five skew business, or you're running a 10 skew business and those are really calorie dense SKUs and they're really nourishing to the business, you should work with those. But there's things that you could be doing above and beyond so that you don't have to reinvest in new SKUs or adjacent stewards right away. You can be doing something like bundling and kitting. So in Shopify or even BigCommerce, they don't have any ability where you can take like this whoop band and this I don't know these socks and put them together and form a virtual cater bundle, and actually run with it, to increase your skew count and explode those SKUs without actually adding more SKUs to your portfolio. Another thing is obviously using gift cards and promotions but using that in a specific way where you get those customers to actually come back into the business, it could be through a live chat software, like ManyChat, for example to automate that functionality. And then of course, playing offense with living where your customers are going, where they're shopping, where their eyeballs are, and that's through channel growth, and not really caring a thing about channel conflict, especially in 2021. Continue on Chris. Appreciate it. And so you wanna play Monopoly, right? You wanna be on every piece of the board to win, whether it's a pop-up shop, I know Kevin mentioned Square, right? We have an integration to Shopify point of sale, we have an integration to Van, to ShopKeep. And so essentially when things do open back up, you wanna be able to click a button and be agile and open a pop-up shop if you wanted to, but also embrace a forum for example, as a channel or target plus the marketplace that's blowing up right now, and has some exclusivity, or even just embracing Amazon with a few key SKUs so that you can actually be extracting some serious data from that platform. Go ahead Chris. So I would say the other piece that's very important as we're talking about operations and fulfillment is the fact that one warehouse isn't enough. How can you get two-day shipping without paying two-day shipping prices? And you can actually hit a roughly about 92% of the United States with just two warehouses offering two-day shipping which is crazy to think that we've come this far and you can do so much, but in order to do that, you have to have a system that can orchestrate that kind of fulfillment footprint.
As Skubana just does just that right, we'll orchestrate those orders across the warehouses, and it's very important that you geek out, and you actually invest the time to figure out what's the best way to fulfill, and you own that orchestration rule internally in your own process. It's something that we firmly believe here at Skubana and we want you to be agile enough to actually be able to switch. If your fulfillment provider is social distancing in California, and you need to move warehouses quickly, or move fulfillment providers quickly. We allow you to do that with a click of a button, really. So I have two warehouses, I have one in New York and I actually have one in Mexico. And so I actually execute on this strategy, I don't just live in a world of bullshit, I'm actually doing what I'm talking about today and sharing that with the audience. All right, onto the next one as Jay Z said, "Keep going, hit it one more time." The other thing I wanted to talk about is the fact that you can actually look at where your orders are going and understand the percentage contribution of your revenue across the geographic map to support your business. A company that did this with us is a company called Tushy. They capitalize on this movement of toilet paper running out in the United States and so they've sold a ton of the days, but with that we allowed them to actually add a warehouse super quick activate that channel, and actually they started shipping from Asia, direct to consumer in the United States, right from their factory. It was pretty outstanding and impressive what they were able to accomplish in such a short amount of time. Chris, next one. Automation, keep going. I do believe in using technology to automate your business, using technology to do what human beings can't do, and to do it really quickly to allow your talent, your most expensive resources totally to work on higher impact activities and not to nimble and nibble on quick wins.
And so a few of the things that you can be doing is, you can be automating, for example, QuickBooks with Skubana, you can be automating purchase order creation at the right warehouse, at the right time, at the right lead time with the right vendor. So think about in your business where you're spending your time, look at your calendar and have a bucket list but also have an effort list of where I just don't wanna be spending my time or things that aren't gonna actually create a high impact or creates success in the business. And I would probably try to work on automating those activities first and foremost. All right, Chris. I'm trying to move real quick here. A few other things to think about is of course, rate shopping across different providers. So instead of just setting it and forgetting it, and saying, okay, we're always gonna ship UPS for over a pound up to seven pounds. You'd naturally utilize software to actually rate shop across UPS, FedEx, and USBS, and give you the best rate, that's gonna be the best delivery time across your entire business. You can have breaking down and splitting of orders and bundles across your business but also making sure that you're orchestrating fulfillment from the appropriate place to deliver that, and to delight your customer across the entire segment that you sell to. This is just streamlining and reconciliation something that we know really well. I spoke to a few founders yesterday, and they were just spending time manually reconciling from QBO and paying people to do this. And I'm like, you can automate this activity, you can use technology to do it. And that opened up a whole world to them that they didn't know that existed. So it's joining these webinars where you're gonna learn that kind of nitty-gritty. Go ahead Chris. And I'd say just the last piece here is, running out of stock. Like understanding your velocity and your lead time specially for example, like we manufacturer with my e-commerce business, we make filters for mass. And now that they're saying that, the efficacy of mass of a two layer mass or even a three layer mass is that much more important, our velocity has changed in a really rapid way, upwards into the right. And so to support that velocity, you have to have like what are mid-level or a safety stock was a week ago or two weeks ago has actually suddenly changed, because demand has increased so rapidly. So you wanna make sure you're on top of that. And again, using technology to automate is key. Chris. Deathwish this is just an example of a brand. They won the commercial with Intuit and scaled really rapidly, and they have seven different warehouses. Some of them are 3PLS. They actually have their own roasting facilities along with they have their own coffee shops. And we orchestrate across that business. They're using Shopify today, along with Shopify POS, and we help them to not only maintain the product in stock but also help them reorder and purchase and automate the heck out of the business in ways that they never imagined before. Just another example, it's on our website, but Mike's a good guy. I want to give him a shout out. And the last piece is grow. So if we go to the next slide. In 2020, it's funny, a lot of brands and retailers we're talking about growth, and looking at just on the top line. They were growing at all costs, and they were focused just on revenue. And I think 2021 is a year of reckoning where people are much more focusing on the bottom line of the business, and understanding what their true cost of acquisition is, and what their true lifetime value of that customer is. So they can actually become profitable. And that's really what investors are looking at today when they're making these investments in these DTC brands. So if we go to the next slide. One of the holy grails of actually having platforms that actually are on the same page and are unified together is that now you actually have data at your fingertips to make decisions. So on the next slide you can see, one of the I would say is the mic drop moment or the holy grail of all of e-commerce is really your... First of all taking your velocity and having a platform automate it to replenish strategically across your warehouse footprint whether it's two, three or four different locations, whether it's POS. But if you go to the next slide, the other piece I wanted to talk about, which I believe is the mic drop moment. It should be coming up right now. Keep going, Chris, if you can hit it again. Is okay, we're not there yet. Hold on, we're building up to it. This is just the appetizer. Sorry, go back one. Is essentially doubling down on, I think I mentioned this earlier is the lifetime value of your customers, right? Understanding what that customer is contributing to your business, no matter what channel you're selling on. So understanding your lifetime value of your customer on Amazon, and understanding your lifetime value of your customer that's on Shopify, and trying to merge those two and synthesize those two things together. So you're actually can remarket to those clients within the TOS guideline way to actually make more money from those customers, which allows you to actually advertise more from a CAC perspective to actually earn those dollars of those customers. So if we go to next. I'm gonna pass on Nomad to customer of ours. They've automated their entire business, and they talked about this god mode view of having everything in one place. But the journey that I'm speaking about, especially from an ops perspective and having a stack ready is essentially this messy middle. Actually, it's a book called the "Messy middle" as well, and that's really where I got the name of this operation stat being the messy middle business is really where the real work begins. And it begins with going through tough times, but going through really great times and learning from them, and each time you're hitting a a different plateau, but hopefully a higher plateau as you go up to the right. I think that should be summarizing everything that I wanted to share today. If you have questions, I know I went super quick. I know I only had like 15 minutes to drop a good amount of information, but if there's any questions, if we have time for questions, let me know.
Chris Lavoie:
Yeah, absolutely. A ton to unpack there from you, Chad. Super grateful to have you on. First and foremost, we put a poll actually to see how many more rap references that you were gonna drop. And the over was three plus. You didn't quite hit that mark but we definitely appreciated the rap quotes that you did drop. And then one thing I definitely wanna get a little bit more information from you on, is this whole idea of the calories of your SKUs. I think all of the panelists were particularly fond of that. Can you just explain a little bit more about your philosophy around the calories of your SKUs?
Chad Rubin:
Yeah, so I think in the early 2000s, everyone was so focused on getting their SKUs from the analog world into the digital world, right? And it was basically focusing on the middlemen in between reselling really. And so what happened was, there's this major disruption that happened with digitally native brands disrupting specific niche categories, and those categories, you don't need to have thousands or billions of SKUs to actually move the needle on the business. You just have to actually work those SKUs with finesse and sell like I said, "Shake what your mama gave you." And so a lot of brands have seen over the years go through this rationalization period. Pareto principle where it's 80, 20 80% of profits are coming from the same 20% of SKUs. So let's just double down on those SKUs and figure out how we can even make more money on those SKUs. And so it's more than ever to think about your skew, but also think about the digital shelf and how you actually list those stews on say Target plus versus Instagram, versus Shopify or any other shopping card that you're embracing or Home Depot. And making sure that you're tethering the message that's on Amazon, which requires a much different brainpower and different listing or product detail page then your listing page on Shopify.
Chris Lavoie:
Got it. Yeah, that's great. And then we did have a few more questions coming through the chat. Next one is, what are your thoughts on one-day slash same-day shipping from Amazon and Walmart, and how that emerging trend will affect SMBs?
Chad Rubin:
I think one-day and two-day shipping are within the realm of what everyone's expectations are today. I think it's something that you can accomplish with a two warehouse footprint across your business. And I think it's only gonna... I don't know if two... I haven't done a survey, I haven't done like a customer test to understand like the difference between people's expectations between two and one day. But I think that things are gonna start to becoming even more localized. I wouldn't even be surprised if Uber starts doing some shipping themselves from fulfillment centers direct to the consumer because they actually know where all the delivery drivers are, and they can orchestrate those orders in a one-day fashion.
Chris Lavoie:
Yeah, that's pretty interesting concept of Uber delivery. And then the final question, and I'll let you off the hook is, someone said we recently started using Skubana. We know that you can cut POS, but what about sales orders? Can I invoice and create wholesale orders in Skubana or one of the apps it integrates with?
Chad Rubin:
It's a really good question. It's probably something for more for offline. SKubana started off as a DTC platform, and it started going direct to everywhere specifically around like big box retailers through EDI in our app store, but specifically invoicing through our platform, no, you can use either the e-commerce platform to do it, we can dive deeper if you email me on my personal email, it's chad@skubana and I'm happy to help to see if I can put you in the right direction if I can.
Chris Lavoie:
Awesome. All right. Well, thanks so much for joining us today, Chad. Not just the rep references, but all the wisdom bombs you dropped on us. So super grateful and now you definitely not the last you've heard of Skubana from the gorgeous team.
Chad Rubin:
Thanks Chris.
Chris Lavoie:
All right, cheers. Alrighty. We're gonna keep the party going here. Super grateful to have so many people still online with us today. So Gorgias is up next, but at the halfway mark we wanna announce today's winner of the AirPod Pros. And so we randomly scoured through the list and I'm just announcing it in the chat here. Marise 14 of www.cocoavillage.com, if you're still with us right now you are the lucky winner of a set of AirPod Pros. So if you wanna reach out to me, there she is. I'm just gonna drop you my email in the chat. If you could... If you could send me your shipping address through email, I'll make sure that those could send it to you right away. Okay, awesome. Congrats on that. Cool, so I'll be presenting for the Gorgias team today. Super excited to be here. If you did miss it, My name is Chris Lavoie, and I head up tech partnerships here at Gorgias. My fun fact, and I was supposed to do fun facts from everybody. And I apologize for dropping the ball on that. Although, I think you've learned a little bit about each of the speakers so far, is that I did a PhD in organic chemistry, somehow some way found myself into the e-commerce space, absolutely loving it. And certainly as the Tech Partner Manager at Gorgias, what I really love about my job is, I'm super close to both our products, working with our product engineering team, but I'm also super close with my partner's product team as well. So it's not that I'm just super close to the product which I love on our team, but I'm continuously learning about our partners products and conceiving of integrations to form of which is super exciting. So I'll tell you a little bit about how we can think about customer supporting the realm of the fulfillment. So just some quick context for those of you not familiar with Gorgias. We are a helpdesk built specifically for e-commerce merchants. The major integrations we have on the e-commerce platform side of things are Shopify, which over 90% of our customers are using, and also BigCommerce and Magento which are markets that we're continuously pushing into, certainly as this year goes on. In terms of who we are and who we support. So we're currently working with over 5,000 merchants across the globe. Many of which, as I mentioned are using Shopify. In terms of oops! In terms of the actual end users, we have over 3 million support agents who are using our platform on a daily basis, which honestly is one of the coolest parts of this job is knowing how many people are actually using this product. And then this parlays into around 60 million and customers generating over 15 billion GMV for merchants stuff, and we're just really getting started. And so before I get into our product and how we enable merchants to really crush things on the fulfillment side. Just wanna set the stage for how we're thinking about shipping and fulfillment this year. And really that the singular word that we're focusing on is expectation. So I talk all the time with my friends about how much we're expecting everything to be super smooth nowadays. Just think about the phone you use, and navigating through a website, we expect everything to be super clean, UI and UX. And once we start to encounter some friction or an app's not working the way you think it should be, or you encounter something awkward. If you're not super loyal to that brand, like the Nike's and Apple's of the world, you're just gonna go ahead and find the next best thing And the e-commerce space, if you're not a huge merchant already. There's gonna be other alternatives to use. So expectations have never been higher. That was actually one of the key forecast trends by Shopify for 2021. And so just a few stats to drop on you, over 30% of customers are expecting not good or great but excellent customer service this year. And so if you imagine that of those 30% of those customers, even 20% are not gonna continue being a customer of yours. If you don't deliver excellent customer service, then obviously that's gonna have a huge impact on your bottom line. And so that's really where Gorgias comes in, is we're designing our entire product, we're always listening to our customers to improve it. So we can enable you to give that excellent customer service time and time again. There's a few other stats here like customers expecting personalized experience. That's also a key trend that we see increasing steadily. And then another big thing is certainly related to shipping fulfillment is, customers are expecting an immediate response. So if they're emailing you, messaging you through LiveChat or phone, they want their answers as soon as possible. We know that three-fourths of all customers who actually reach out to your store, if they haven't already made a purchase with you, or intending to make a purchase with you, so you need to give them that stellar immediate personalized response. And those three tenants are exactly what the Gorgias product is centered around. So that begs the question, okay, so how is Gorgias? We know your help desk, but how are you helping merchants deliver stellar shipping fulfillment on route to that great customer experience. So one of the first things that we do like any good platform is, we study what our customers are asking them, specifically our merchants. And so one study that we did is, we analyzed over 10,000 merchant tickets, which we deem conversations with one of your customers and no surprise that one-third of all tickets were related to order status. This isn't a surprise so that could be something like where's my order, et cetera. These are easy for us to enable merchants to respond to really quickly. These are questions that you don't wanna have your agents spending too much time on. We have a lot of powerful features, which we'll talk about in a little bit like macros and rules which enable you to basically automatically respond with all of the information that you need, because we do have that tight integration with Shopify and the other major e-commerce platforms. Now, specific to some other questions that our merchants do get related to shipping and fulfillment including, "I'd like to change my shipping address." You know, they're asking you about your shipping policies. Those are important questions that have a direct impact on the ability for you to close that sale. And so a huge emphasis in our product and certainly moving forward into 2021 is enabling our merchants to be armed with these canned responses, these automatic responses that will give customers the answers they need, including a powerful a self-serve LiveChat that we're launching soon. And I'll show you a glimpse of that in a moment that really are making sure that when those customers are reaching out to you, they have all the information they need right away so you're not gonna lose that sale. If your support team is swamp, for instance. Another big thing, this is kind of a table-stakes feature but it's important to highlight is, the fact that we... Since we do have such a deep integration with Shopify, we also have a host of other integrations including with some of the panelists platforms here today. Perhaps, we're giving you all the information you need when you're dealing with customer support. So that enables you to hit on those three things that I mentioned at the beginning, which are a huge trends for this year, which is excellent customer support. So the more information you have in your customer, the better you're able to serve them. You need the immediate customer support, and you also need the personalized support. And so when you're able to have all this information in their order history, if they've left reviews, if they've complained before about something taking too long, you have all this information in a single view. So when your agent is reaching out and responding to them, you're able to give them that personalized response, which is really important. Another big thing about our product is, we have a heavy dose of machine learning and I into the product, which specifically leads to being able to detect the intent of what your customers are reaching out to you for. And so on this slide, you can see that some messages that are coming in across the different channels, such as you can see here, some of them might've been commented on your Instagram posts, your LiveChat email, or a Facebook Messenger. A machine learning will detect the intent of those messages. It'll automatically apply a tag if you have the product set up for that. So specifically this particular inquiry that came in through email was tagged as shipping. And so this will drop into a specific shipping bucket within the Gorgias dashboard. And so you'll have customer support agents who might be solely responsible for managing those buckets of tickets. Those are super important ones. So they're gonna get that alert, and they're gonna immediately go in there, give that rapid personalized immediate response. And so that's just one of the ways that our customers are reaping the benefits of this machine learning based a tagging system. Another powerful feature of our platform is the rules. So again, somewhat of a table stakes feature but it's increasingly becoming more powerful. And so what this enables you to do is, for tickets and questions that you get a ton of. So 'where's my order' is a classic question. You can set up these powerful rules, which are a series of 'if' statements that if satisfied it will trigger a specific action. So in this particular question it's related to order status. So the way this works is, when a ticket is created, so a customer reaches out to you through any of the channels, email, phone, SMS, you name it, and the message contains any of the following key words such as where's my order? Then reply with a specific message, and you can have a canned response and thanks for reaching out, here's the latest information you can drop in all these Shopify variables that will give that a customer the information they need. And so this has enabled some of our merchants to automate up to 40% of all support message, which is key because you can make do and oftentimes with less support agents, but also you're freeing up important bandwidth for those support agents to focus on more pressing issues. So this is just a glimpse inside of the gorgeous product. This is definitely not gonna be a demo. I promise you, I know everybody spends too much time on those. But it's really just a highlight what I was talking about in terms of having all of that information available. So this is a specific ticket, this customer is asking why they were... They're looking for an update on their status. So all the customer support agent needs to do, if this ticket wasn't automatically responded to in the first place, is go find that macro, that can response drop it in, and it'll complete a fully personalized email that has all these Shopify variables tied to it. And then just while we're inside, you can see all the information that we're able to have on that specific customer. We can take actions like create order refund, as well as a few other actions as well. And the more integrations that you have baked into your gorgeous platform, the more information and actions you'll be able to take through our sidebar here you can see on the right. And then specifically relevant to the shipping and fulfillment piece. One thing that we're super excited to be launching this quarter is our powerful self-serve live chat. And so this is just an example for one of our customers. And you can see here that, you'll have a live chat little pop-up here, and if you wanna engage with it, you can drop in your email and your order number, and it'll essentially pull up all of the orders that you might have active for your account based on your email, which again is tied to the Shopify integration. And then it allows you honestly to just do a lot of the actions that you probably gonna want the customer support agent to do, which is great because that customer feels like they can navigate through all of their questions by themselves, without any touch from the support agent. And then the machine learning will detect if something tricky comes up, and then a live agent needs to be pulled in to take over the conversation from there. So we're super excited to be launching this specific shipping and fulfillment. You get a ton of questions through live chat, people looking for their orders, they wanna change the shipping address that they might've mentioned. So this will go a long way to making merchants able to answer those questions much faster and more accurately. And then one of the final things I did wanna highlight is, we really consider ourselves an omni-channel customer support help desk. And so what that means is, it doesn't matter what channel your customers are reaching out to you, whether it's through LiveChat, email, phone, text message, any of your social channels like Facebook messenger, Twitter, Instagram Dms which are coming soon. We're gonna pull all of that in, we're gonna make the conversation look standardized regardless of which channel it comes in through. And again, we're gonna have all of that customer information displayed on the right side of the panel, meaning you're able to connect with your customers across all channels. You never gonna have to be switching tabs, tracking down people, and pulling up their information on ad hoc, it's just gonna be streamlined and put into a centralized view, which is key. And then another powerful feature of our dashboard is the ability to track the data and the performance of your customer support. So our slogan is cheesy as it is, is turning your support into a profit center. And I know it's cheesy, but it honestly is true. And so one of the major ways that we enable merchants to track this is, assess the impact on their revenue generated via customer support. And so for instance, an easy example is, I'm dealing with Chad, and he's giving me a hard time with some products that we have, I give him some stellar customer support, he's happy, I know that. I'm able to drop in a message like, Hey Chad, I'm happy I was able to help you out today. I saw that you recently purchased some orange soda, they're back in stock, here's a 10% discount code, Chad is super thrilled because he loves orange soda down there in Miami. And he'll go ahead and buy that redeem that code, that'll be tracked inside Gorgias as a sale that converted using Gorgias. And so it makes it really easy for our merchants to assess the ROI of using our platform. It also can be further segmented across channels. So say it was SMS, phone, you can even segment it across agents, different time ranges. So it really allows you to see which of your channels are performing the best. And it isn't just the revenue data that we're tracking. We're also tracking ticket data, and the key customer support metrics for ticket data are things like, what's your ticket volume? That's how we price, is your ticket volume. What percentage of those tickets are resolved via One Touch, meaning, you were able to go in that ticket, close it with just one message. Also first response time and resolution time. Those are the key metrics that our merchants use to assess the performance of their support. All of that is available within Gorgias. Again, you can segment that down across channels, across agents, which makes it really easy to assess the performance of your customer support. And then one of the final things that I wanna talk about which is near and dear to my heart as the leader of the tech partnership channel here at Gorgias is, we're continuously putting our merchants with their favorite tools, as our merchants grow with us we know that their needs and the tools that they're using are becoming more and more sophisticated. So Gorgias is an app within the Shopify ecosystem but we're moving towards becoming a platform meaning that we want more and more integrations to be baked into our product. Several of the panelists platforms with us today are directly integrated into our product which just really turns this into a super powerful solution, which we know that we're customer support helped us. We're not this powerful shipping logistics engine. We know our lane, and that's why we wanna integrate with the top partners in the ecosystem, make sure that they can add that additional value that we might not be offering through our native functionality. And just a great example to really highlight is, which is great. And just as I was joining the team actually, our customers were expressing a ton of need for additional functionality beyond what was capable in the native Shopify integration specifically related to returns and exchanges, which obviously, this was back in the fall BFCM holidays were coming up, and so people said, "Look we need more capabilities for returns and exchanges." They want you're offering us via the Shopify integration, so we went out and looked around for who's the leading returning exchange platform in the space. Ultimately, we partnered up with the Loop return team. I'm super excited to have them speaking on this panel today which I'm super excited about. And it was a perfect fit. You can see this quote from one of our customers Vitally. Really what this enables you to do is, you can see here is, inside Gorgias on the customer ticket, if there's return and exchange data available with that customer, we're able to have all of that information right then in there. So if a customer reaches out, and you have to deal with it, then you don't have to be keep switching tabs, tracking down information that support agent will be able to process that return and exchange, not a refund as I'm sure Tim will talk about, right there inside Gorgias which is awesome. And that's it. So I'll stop there since I'm the MC, and I'm also one of the presenters. It's hard for me to keep track of the questions, but I do see a few here. Venkat asks, does Gorgias support multiple languages around automated responses? That's a great question. We absolutely do. I think we support over 45 different languages inside the Gorgias dashboard which makes it pretty easy. And then John asked, been using gorgeous for a year any word on the advancements to the chat feature that are rolling out? It was mentioned to be going for Q1. Yeah, so yeah. So sorry if you missed it, John. We are launching our self-serve chat later this quarter. I think it's gonna be happening the of end of February. So look out for that, and I think that's it. So I'm gonna disable my share screen here, and then I'm gonna pass it over to the LateShipment team. Awesome. All right, Sriram. Perfect. So I'll let you connect the fun fact that we have for Sri who's the CEO of Lateshipment.com is that he can speak five languages, and can still often find himself lost for words. We'll see how many languages he breaks out during his presentation. But yeah, floor's yours, super thrilled to have LateShipment with us today.
Sriram Sridhar:
Thanks so much, Chris. Amazing to be here. And I'm here to talk about the most exciting, and in fact the most anxious part of what everybody here might be having when it comes to shipping, right? Like we've crossed the barrier, we're talking about like a post-purchase now. And that means you're probably in the same boat as I am, right? If you've maybe ordered a PS5 in the recent past, and the number of times you actually clicked on the track button to see if the shipment has even moved an inch. I did that about 20 times every single day while a shipping was in transit. Maybe not everybody's as crazy as I am, but then still the part that comes after the purchase compete, while the shipment is end out to the customer, that's a phase of the purchase experience that customers is a lot of important . And by the way of briefest introductions, I'm Sri, I am the CEO of Lateshipment.com. He also happened to be one of the co-founders. And more importantly than just me as a presenter. What we are going to cover today is, insights about things that the best of our customers, right? The people who have mastered post-purchase experience especially in a this year, like 2020, what they were able to do differently compared to any other business out there, what set them apart? And how some of those learnings can actually be presented in a form that other businesses out here can take advantage of it. And just by strict definition, when they mean post-purchase, they can mentioned a big way back. It's the face that the order spends in transit between when it's shipped out of the warehouse, to the point it reaches the customer. And I understand 2020 has been a very, very, year. It's been challenging both personally, professionally for a lot of people, but then if we put a lighter hats on, and take a look at 2020 as a meme, especially fulfillment related. There's one thing that's gonna define 2020, right? It's Bernie in, out of mittens having a slightly unite look asking where his order is. And that has been the story of 2020. Because if you look up data, Chris maybe on this. More than 30% of any support ticket that was created inside , they had this very simple question on them, right? Like something about the status of the order and wanting to learn more about what's currently happening with the shipment? If you include issues with shipments in transit, those are, let's say delays, or maybe failures, lost shipments, damaged shipments, that goes all the way up to 40%. And that really set the tone for 2020, right? And I don't fault customers one bit for coming up with that question. Obviously, they want to stay in the loop regarding what's happening to an order. And it's well within their right to ensure that when something's not going out in order the wiser concerns they call in angry or upset about the experience, right? But then what we have to visit here though, it's not just a justification of that question but rather why such questions exist? Why is the customer in the dark about the state of the shipment? And why does he have to become angry or annoyed to actually angry or annoyed before he learns the true status of that order and why it was lost or damaged, right? And to delve into that question, let's maybe put ourselves in the shoes of almost every business out here, right? I'm sure as a business owner, as a business that's been operating for a while, you spent a tremendous amount of time and effort in the front end of the customer experience. The time spent by the customer on the website making that experience of checking out with the product exceptionally seamless. And that kind of effort and time also goes into organizing your warehouse and fulfillment operates very, very optimally, right? I would bet most of the businesses out here even if an order comes in very late in the day, you're probably shipping it out that same day, right? That's the amount of organization that goes into the warehouse. But then the same businesses, if you ask them about when the order is technically marked as complete from the end, they're probably gonna tell you the order mark is complete when it's left at the door of the warehouse to be picked up by a shipping carrier. That's in fact, what service tell us too about 90% of businesses is . We do this extensively year after year, quarter after quarter, almost consistently, 90% of businesses is kind of come back and say, "Hey, we can mark the order as complete "when it's left at the doorstep of a warehouse "to be picked up a shipping carrier." The problem with that though, especially when it comes to e-commerce. When you consider the entire purchase experience, that specific order, when it's at the doorstep of warehouse it's not even 50% into the entire fulfillment journey, right? It's still going to spend on an average two to three days in transit to a customer, that's often much longer than even the time it's spent within your control inside the warehouse. If you are like most merchants, if you consider the order complete when it's after the doorstep of the warehouse, any issue that comes up in the post-purchase space, you're almost oblivious to, right? And that's the core of all these questions about, "Hey, where is my order?" Because you're not paying attention to it. But learning about a damaged from customer, that's again a problem where your support team is not aware of that issue at all, right? So if you're wondering, or if you're thinking about, hey, this is probably not an issue that is present in my business. I don't have a gap in terms of the last mail experience, in terms of the post-purchase experience. My business has everything covered. I only have one question to respond to that, right? It's a question you probably can ask yourself, or maybe go back ask your support team about it. Very simple question. How and when do you learn about a delivery issue with a shipment in transit? If you go up online, you see a bunch of tweets here. This is a very, very common scenario we can think of, customers calling in complaining, hey, why is my order not here yet? It they're supposed to be delivered yesterday, it was supposed to be delivered the day before, it's been lost in transit. Well, when you put yourself in the customer's shoes if the first time you're learning about that issue, that would be the answer most merchants have, right? Is when a customer calls in and complains about it. You're already too late to solve that problem for customers, you're already behind the eight ball on that at the best you can maybe apologize and kind of promise the customer that it won't happen again, right? But the problem is not something you're in a new position to solve. And if you're considering this to be an isolated issue, hey it was a 2020 issue, right? Like there were a lot of fulfillment issues that came up especially during the second half of the year, carriers were not doing a particularly good job delivering orders in time because of the restrictions and stuff like that. If you consider it would be just a 2020 issue you would be wrong again. Of course 2020 was particularly bad in terms of on-time deliveries, and in terms of issues with where they were in transit. But then this is not only restricted to last year, even the year before that 2019 or 2018, if you go all the way back, consistently about one in ten orders, one in five in 2020, of course, but then one in 10 orders in general have some kind of issue while they're in transit customer. And this is particularly important, because it represents every time that is an issue with an order while it's on transit to a good customer, your support team is not in a position to solve that issue. It means you're compromising the experience with the venture customer on the other end. And if you're talking about the impact of such situations, you're putting your business in, this data doesn't like either. There've been extensive studies about this. The answer clearly says, one in three customers there's a person with a bad delivery experience. Three out of three such people, one customer will not shop from your brand again. This is especially true for brands which are very young, maybe the first time or the second time the customer is trying to purchase something from that brand, if he faces a bad delivery experience it's gonna be very, very hard to bring that customer back to the shop from the brand again. And if you're looking at it in terms of satisfaction scores, the average customer satisfaction score associated with a bad delivery experience, an order with a bad experience, is just a 40. That's a very poor score, right? Like 40 out of 100. And that clearly states, customers... Even though they may know the issue is caused by the shipping carrier, they're holding you as a brand accountable for that experience. And that's the responsibility that merchants are under. It doesn't matter if the issue happened on the shipping carrier site, the price for that issue is still paid by your brand, paid by your customer goodwill, but what's at stake. And that brings me, especially in 2020 when issues on the post-purchase side were at a never before seen peak, one in five shipments would have been delivered late. Everybody was dealing with the same problems, right? It's not just one or two brands that were facing this issue, every brand that we work with, thousands of them, all of them had that issue where a bunch of their shipments were either being delivered late or not in perfect condition. That practice back to looking at data which suggested they would have a particular set of customers with us, right? Like the small subset which were doing an impressive job in managing the situation, and making sure they came out ahead and actually even use the situation as a competitive advantage. And when we looked through it, we really wanted to know what these brands were doing differently. And that's really what they wanted to convey to you today. When we looked into it in more detail, it was not that these brands were suddenly spending maybe a million trying to get their post-purchase experience right or maybe hiring teams of people to tackle these questions coming in, right? The answer is much, much simpler. They were just focusing on the basics and that helped them gain a lot of . There were three simple things that we noticed with every such brand that was excelling in what they were doing in the post-purchase space. One was over-communication the brands made it a point to ensure that the customer is informed about what was happening with an audit at every step along the way, whether it was good news, bad news did not matter as much as just receiving communication of ownership and quite efficient transit. Second was hyper engagement. I mean, the brands had not considered the purchase experience to be complete when an order was fulfilled out of the warehouse, they realize the customer was still part of the brand, right? So every opportunity that they could create to engage with that customer why that order was in transit they took advantage of that, right? The number of reach outs, the number of times there was meaningful communication going out from the brand to the customer while the order was in transit, was considerably higher than brands which we're not doing so well in the post-purchase space. And finally proactive issue resolution, right? These brands were almost always first to know about an issue that was happening with an order in transit. They empowered their support teams with visibility and control over these issues, and the could have solved them before they actually resulted in a angry or an unhappy customer. And it often meant the time taken to resolve these issues was also much, much shorter because a customer was not angry and he was not being difficult to work with, right? And the results were phenomenally different, right? Like in fact, when we did a survey the average customer satisfaction scores for cases where all these things happened, all communication hyper engagement and proactive issue resolution, we noticed even when issues were present, the scores assigned by customers were 85 or 100. And surprisingly, this was even greater than the average CSAT score you're associate it with an order which is about 70. And at first glance, that may sound surprising, right? Like, hey, there is an issue with this audit. Why is the customer still hating that entire experience to be much higher up? And it only took a bit of research, a bit of dive down into details to uncover the mystery behind that. The reason for the high score was not the fact that the issue was somehow forgotten by customers, right? The issue did matter the customers, but then more important than the issue itself, was the method used by the brand to deal with that issue, right? So customers were consistently walking away impressed by the fact that the brand was looking out for their experience, even after the shipment had left their warehouse. And they were rewarding such brands which were keeping their interest in mind being empathetic with actually giving them better scores, and possibly return business down the might. And if the negative fallouts and also advice from the brands which are doing it right wasn't enough. There are also some positive things to look forward to when you adopt this as a strategy in 2021, right? In fact, when you think about the bigger picture e-commerce sales grew more than 30% in 2020, and much of that growth is here to stay. We consider 2020 to be a year that just accelerated the shift in many regions, many customers to buy online rather than a temporary thing where people go back to purchasing in stores, right? Much of this growth is going to stay, the insight into this growth though, many of the purchases that you were reluctant to maybe perform online like high ticket purchases, purchases that had a lot of emotional connect customers, people who held out against buying online because they liked the in-store experience. These are the kinds of people who have also crossed the bridge over to online orders, right? So for many of these people who suddenly jumped into online purchase anything and everything off of the internet, the brand experience, the experience of the entire purchase matters quite a bit more to them, right? So with these customers demanding and setting the tone for what is considered to be a great experience, the bar for delivering that post-purchase experience is going to continue growing, and unless your brand grows to match up to that, it's going to be a problem, right? Second part, I mean, the shipping speed was obviously one of the biggest battles to be won. Five, six years earlier or maybe a decade earlier, the nom was seven or eight-day shipments. And that has now come down like a two, three days at max, and possibly even overnight or same day shipping, right? So there is not really a battle being fought where you could potentially differentiate your brand in terms of the speed of delivery, but then the backer for customer experience with so many brands considering their order to be complete just when it's left at the doorstep of a house, that is still wide open, right? If you still don't recognize the importance of this battle, I know this was a few times in all your presentations to just the unboxing experience, right? Just look up the amount of videos that you see online which saw the unboxing experience and how excited people are when they open that purchase that they get from , right? So if you're a brand is able to focus on the post-purchase experience, and make sure customers really remember that experience that they had when they shopped from you, that acts as a strong competitive advantage, right? That builds a moat around your customers that makes your customers keep coming back to you, not just for the products you sell, but for the experience you provide, and for any other brand that comes in and tries to steal those customers that it's gonna be much, much harder to do so. And tied to this, I mean, we could've covered this in a bunch of the fewer earlier slides, right? But the reason I devoted an entirely different slide to this was, how much of a difference we saw this particular strategy making to businesses that were getting the . So all the brands we spoke about doing an exceptionally good job on the post-purchase site, something that we consistently noticed was that they stopped donating clicks to shipping carriers. The problem is around 90% of brands again continue to do this, even on this day and date. When you think about it, is if as a brand you're tracking link or you're tracking email isn't plain email going out with a link to a tracking number that takes them to the shipping carrier website. I have really bad news for you, right? You're leaving quite a bit on the table when you're doing that. And the best of brands have stopped doing that, right? The reason for that is very, very simple, on an average even the least interested of customers happens to click on that tracking link while another is in transit about six to eight times, that's the average. And if you're donating this clicks away to a shipping carrier's website, those are less clicks on your own website, right? And possibly as an e-commerce brand upfront when you're competing for a customer to place an order, you're probably even paying for these clicks, and they're very, very competitive, you value them so much, but then now in the post-purchase space when people are actually willing to give away six to eight clicks back to your website, you're actually sending them away to a shipping carrier's website, right? So the best brands don't capitalize on those clicks, they build their own tracking pages and make sure the tracking pages act as a tool for bringing in more , right? In fact, we have consistently seen about one in four customers clicking back through to a suggested product link, back to the merchant they just shopped from, and about 8% of additional revenue coming in from people who go back to the website and add something extra to the order, right? Maybe a supplementary purchase, maybe something that they just remembered because it flashed across their screen. And what importantly, even if a purchase doesn't happen, the customers track page, make sure your brand identity shines through, when customers are reaching out to you with regards to tracking an order, right? So that means more opportunities to engage, make sure the voice of your brand is heard, the brand identity is never compromised by a generic page on the shipping carrier website. And from end to end making sure customers are part of your own ecosystem. And that brings me to what I could call the condensed takeaways from this, right? Obviously, many of the things we covered Lateshipment.com does help customers with. We have tons of happy customers who take complete advantage of the value that we offer, but that is not the pint of the insights that we are delivering though, right? The three takeaway study I'm trying to condense as the towards the end of the presentation. whether you have Lateshipment.com help you with it, we highly, highly recommend, even personally, I implore you to consider having this place in your business in 2021, because the pay off the dividends that you reap from it on the post-purchase site is going to be . One, ensure that your customers are kept in the loop about orders in transit. And that doesn't mean just sending them tracking numbers, but actually giving them meaningful information about every step that the order is going through at that point in time, right? It's even all right if you send them a couple of extra notifications, you're not gonna get complaints back about it. But then keeping customers in the loop, it's probably going to reduce the number of support related tickets about your order. And then the customer is constantly reminded about his purchase, and the excitement that he had when he checked out to the product that is retained all the way through to his doorstep to the point where he opens that order. Second is, there is no negotiations around this at all. If your brand is not learning about an issue with a potential order in transit. It is high time you start doing it, right? It's not a great experience ever for customers to call in, and them being the first person to inform the brand about a bad delivery experience they faced. It's already too late to save that experience, and there is no winning from that situation. You already have an angry or an upset customer on your hands. So without any... As a non-negotiable make sure your brand is the first to learn about the potential delivery issue with shipments in transit, and empower your support team to act on it, make sure the customer's needs are taken care of, even in the face of a mistake made by shipping carrier. Third and final takeaway. Make sure you grab every opportunity to engage with customers especially in the post-purchase space. So once an audit is complete, till the point a purchase reaches the doorstep, the customers are still very excited about that purchase, right? They spent money on it, they maybe look forward to that purchase for a long time anticipated, build up a lot of expectations around the product. So abandoning them after the product is shipped is not the right way to go about it. Make sure you take advantage of every opportunity, throw right tracking pages their way, make sure your branded indications through, make sure your support team talks to those customers and ensure that like proactive communication and every opportunity that you have to communicate with customers in the post-purchase taken advantage of, and often pays off in exceptionally high addition revenue and loyalty, right? Of course this customer experience also carries through to returns, but we have Loop returns here who would do a far better job than me in explaining that portion of it, I guess. Thanks again and I would be glad to take any questions.
Chris Lavoie:
Awesome. Yeah, thanks so much for that great presentation. At the Gorgias team, it was a such a great partnership to form with LateShipment to form that integration creating tickets inside Gorgias when shipping related issues are anticipated. So super, super grateful for our partnership. We've got a few questions before we let you off the hook. Angela was asking about, what about cases where the carrier is in possession of the package, but hasn't scanned the shipping label, and doesn't scan it until it gets closer to the delivery hub or even until it is out for delivery, so there is zero visibility on its whereabouts in the transit process?
Sriram Sridhar:
That's a great question, right? In fact, that's be the story of a bunch of orders in the second half of 2020. What we do. I mean, the experience that comes with packing like hundreds of millions of shipments, right? Is that you start extrapolating a bunch of data even in cases where complete data is not pressing from shipping carriers. So if you look at shipments as a whole, they follow regular patterns, right? So if you have a particular shipment in transit where data is not being filled in for a long time, with reliable accuracy are often able to predict or estimate where that shipment going to be, what the general timelines are going to be, where to look for specific use about somethings that are going wrong with the shipment. So those are the things that are analyzed in our backend. If you have a good algorithm doing it. And that could potentially be the point where either alerts are sent out to customers, or alerts are sent out to support teams to step in to take charge of that situation.
Chris Lavoie:
Awesome. And then the last question, then we'll let you off the hook. So we published a poll asking customers if they were alerting their customers, if a delay was anticipated and only one third of the people who've responded said, yes. So what would you tell them to convince them that this really is something that they need to be paying more attention to is, giving those customers the heads up so to speak that issues are coming.
Sriram Sridhar:
Well, the easy answer to this, everybody who's answered no to that particular poll. I would just ask them to close their eyes, put themselves in the customer's shoes, think of a purchase that they really look forward to, right? Let's assume a PlayStation 5. Let's assume an iphone, right? You ordered it with a lot of anticipation, you wanted it delivered on a specific date because the date meant something to you. You are expecting everything to be going right, but then on the day of delivery you walk over to the mailbox to do not find the purchase. You do not have any signs of warning about it, and you weren't expecting it to be there that day, that just did not happen, right? Imagine the amount of frustration, the amount of agony that the customer goes through, and how much of that frustration and agony is going to be directed towards the brand. The customer probably realizes that the shipping carriers mistake, but then they placed their faith in the brand, not the shipping carrier, right? The shipping carrier is just a tool to reach that customer. So that's what's at stake. If you can empathize with that angry customer, you really should be doing something about this.
Chris Lavoie:

Yeah, absolutely agree. That's a perfect place to wrap up. Thank you again so much to you and the LateShipment team for joining us. Definitely looking forward to another event with you guys in a short-term. Awesome. All right, we're gonna keep the party going here. Our last presentation of the event is the the team from Loop. Super excited to have Tim, who's the VP of marketing with our friends at Loop. And his fun fact that he gave me was, that he worked with Jon Taffer, the host of Bar Rescue for a year. I didn't know that about you, Tim. I've known you for a while now, I'm pretty upset that I didn't know that, I love that show so maybe if we have time at the end, in the question period we can ask a little bit about that.
Tim Busa:
I forgot I even gave it that fun fact. I had to cold pitch him in Vegas one time and it was a masterclass and trying to not lose your cool with one of the scariest people across the table on television. But sorry, for another day, You guys can see screen right now, right?
Chris Lavoie:
Yep.
Tim Busa:
Okay, great. So I decided to talk with all of you guys today. My name is Tim, VP of Marketing at Loop. For those of you who don't know Loop, we are a Shopify returns platform. We pioneered the online exchange, and we exist to make it super simple for all your customers, all your shoppers to make sure that they can always find a product that they love. Excited to talk with you all today. We're gonna be talking about some kind of bigger trends that we're seeing in e-commerce. Some of the other speakers have spoken about some of these as well. And then we're gonna to dig into a consumer study that we did to dig into what are customers actually looking for when it comes to returns? So I'm gonna start by telling you something you already known, you've already heard of it, but what's happening in e-commerce is obviously a major, major shift, but what might not be quite as obvious is to why is it this gets back to high school or maybe college economics, but the balance of supply and demand in the market has shifted. So on the demand side of the equation, clearly things are booming. Again, no new information for you here. 150,000,000 new online shoppers, 84% of consumers are buying online at least once, multiple speakers had a different version of this sort of same story. On the supply side, Shopify is arming the rebels we've all heard that tagline at this point, and they're making it easier and easier and easier for someone to start an online store. You can see some of the estimates here on Shopify we're estimating there's about between one and a half and two million stores on Shopify. But broader than that there's some estimates are saying there's up to 24 million total online stores in e-commerce. And none of this takes into account Amazon. Because of that competition is skyrocketing and what happens when when competition skyrockets everyone's cost of customer acquisition goes way up, you're all vying for the same customers, pay channel costs skyrocket in your product category, there are hundreds and hundreds of competitors. So for you, it's never been harder to stand out. So for anyone who remembers their college or high school economics classes, what happens in a market where supply outpaces demand? Consumers end up with all of the power. They have more choices than ever, and it means that you are more replaceable than ever. So if you're thinking about how you should be competing that old growth playbook, they've got you to where you are today. It might still work, but it's becoming weaker and less effective day after day after day, it's repeatable, it's commoditized. So in a market with infinite supply like we're in right now, all brands need to be thinking about a different way to stand out, a different way to harness that demand, and our brands were already doing it. So what are those brands doing? And we've heard from all the speakers today kind of a different version of this exact same story is experience is the last place where you really can be competing. You need to be looking at every single element of your business. So from operations to shipping, to logistics to obviously the returns. So we've all been sort of talking about this same thing. And why am I talking about that so much? If you're thinking about returns, now, of course returns are a major part of your logistics, shipping, fulfillment. I'm not gonna argue that that is not the case, but I would argue that there is a world of difference that happens when you think about returns through the lens of customer experience first, and then logistics second. So I wanna pose a subtle but important shift to you here. And it's something that we talk about a lot at Loop. And then we're gonna dive into some of the consumer trends that we're seeing. So the old way of thinking about returns is, customers should just keep everything that they don't hate. If it's good enough, if it's an eight out of 10, keep it. That doesn't really work anymore. When you start thinking about returns through the lens of customer experience, this is the statement you should be saying to yourself, if customer should be returning everything that they don't love. Every time that a customer keeps something that they would maybe rate a seven out of 10 or an eight out of 10, anything that isn't a 10 out of 10, you're leaving an opportunity on the table to create a brand evangelist by allowing them to return something and making it simple for them to do it, and as seamless as the buying process, you're creating another brand evangelist, you're giving yourself another chance to get the perfect product in their hand. And we all know about the power of repeat purchases. If you can make that simple for them, repeat purchases we'll surely follow. So I wanna dig into some of the data that Loop has on on consumer sentiment around returns. So we did... Believe it we were in the survey last month. So we surveyed 300 consumers. And what the goal of the survey was, is to try to understand what are consumers expecting to find in a modern returns experience? So it was a lengthy survey. I'm gonna talk through some of the kind of key themes that we found. So the first question, do you check a brand's return policy before you purchase? 54% of people are saying yes. So right off the bat, returns falls into the experience bucket. 54% of consumers wanna know what the return process is before they've even bought. It's really important to address that upfront. They're probably asking, can I exchange it? What's the process gonna be like? Is it gonna be hard? Is it gonna be easy? I saw a stat from Yotpo. They run a similar study with about 2000 consumers that showed a really interesting data point. They asked consumers to rate the importance of a variety of different options before they make a purchase. So the very first thing that consumers look at is, the detailed product description, makes a lot of sense. You wanna make sure what you're buying? Guess what number two was? It was the return policy. So out of every other variable they could have possibly been looking at, before they buy the return policy was the second most important. So clearly this is very, very important, and something to be thinking about when you think about how returns play into your experience. So the next question is, have you ever kept a product that you wish you could return? I hope this makes every single person in the room sit forward. And I know I've done this as well. Like I fall into that first category. 90% of respondents admitted, yes, they have kept a product that they wished they could have returned. So you might be thinking to yourself, that's not the worst thing in the world, but again I'm here to tell you that in the new world of e-commerce, that's the wrong answer. You're thinking about things the wrong way because what happens with that product, the product is gonna sit in the back of that person's closet until their next trip to goodwill. They might give it to someone, but they're definitely all wearing and they're not gonna love it. So they're not returning that product. And a few other things that they're definitely not doing is, they're not gonna tell their friends to buy from you, 'cause they weren't happy. They're not going to write an online review about how great that product was. And subsequently that was the number three thing that Yotpo profound in their study of, the third most important thing that shoppers look for before they buy is consumer reviews. So if you have people just buying a product they don't really like it, they don't return it and find something that they love, no chance that person's writing a review. And then lastly, they're probably not going to buy from you. I would argue that most times if you buy a product and you don't return it, there's just that you recognize there's something broken there, either the product wasn't what you liked, but the point is you're going to be hesitant to make that second purchase and as we know with rising costs and trying to add as many new customers to the top of your funnel as possible, to offset that you need more repeat purchases. So again, I want everyone to look at this, and 90% I know as an industry we can do better than this. And again, this is the stuff that we access over at Loop is trying to improve on stats like this. So we asked the follow up question. Why didn't you return the product? So I'm not sure if there's anything on this slide that's gonna blow your mind. All of the things that are listed here like the cost of returning, a confusing process, might've taken too long, didn't have a printer. This all boils down to one thing that's very, very simple. The return process wasn't convenient. So I would post to you the audience a question let's think about this differently. When you buy a product from Amazon, why is it that you will almost always return a product that you don't like? But 90% of the time, if we're assuming that our audience is representative of the same folks in that survey, why is it that 90% of the time, you might not do that same thing from an online brand. And it's very, very simple. Amazon obsesses over customer experience. They understand how important it is to have a just as smooth and simple of a returns process and post-purchase process as it is to have a buying process. And they obsess over making that perfect. It's a very even balanced. It's just as easy to buy as it is to return. As I was putting some of these slides together last night, I actually was returning a pair of sneakers that I bought my wife for her birthday. I got them through Amazon, and it had sort of like a Eureka moment when I returned it through Amazon it literally took me three clicks. Like I was on this slide and she came in the room and was like, these are actually the wrong size, can you print out the label for me? I was like, all right, boom, boom, boom. It was three clicks to return the whole thing. It could not have been easier. So when you're thinking about building out your returns process, you just can't ignore the fact that Amazon has Primed all of us, pun intended, but Primed to all of us to expect the return process to be convenient, to be simple and to be easy, that's the bar that's been set for us, for better or worse. That's what we need to be aspiring towards. And again, just to remember, we're in an era of experience and these are the things that matter. So you need to look for every single opportunity to stand out because your competition is always one click away. And again, like if you just think of the economics of it, of course, it's going to be a little bit more expensive. If you're... Maybe it's an extra 10 or $15 to get that return back. But on the other side of that equation, you've made sure that that customer went from a seven out of a 10, to a 10 out of 10, so they become a brand evangelist. They might run an online review if you have that built in their process, you ask them for it. And again, they're more than likely going to buy from you a second time, or at the very least recommend you to a friend. So I would just implore all of us to really absorb this, and just focus on building a convenient and automated process for your returns. So another question we asked, and we probably a little bit deeper this is sort of like the other side of the coin here is, is how our returns policy might affect whether or not someone decides to buy from you. So again, we're all consumers here. So a lot of these answers might be intuitive to us. We all hate to pay return shipping, yet so many of us continue to charge our own shoppers for it. 74% of consumers said they wouldn't buy if they knew they had to pay for return shipping. So be thinking about that, that's a very, very big part of the customer experience that people are expecting today. Think about all of, you know, we have so many new shoppers coming online today. A lot of these new shoppers are first-time shoppers. So like if anyone's ever read the book, "Crossing the Chasm" like we're entering the early majority of what the online buying market might look like, and these folks don't know any better, if I don't pay for it through Amazon, why would I pay for it through brand x, y, and z? So just be thinking about the possibility of not having your customers pay for return shipping. And another one that I think it's interesting on here is, having too strict of a return policy for what can and can't be returned. And again, that's Amazon at work. I mean, you can return anything. You don't even need the box, you just need to bring into a Kohl's for example, and drop it off. So this is kind of an uphill battle. I'm not suggesting you should accept everything back, but I would suggest that we need to be as lenient as we can, within reason, obviously make it work within your cost structure. And I think also here there's a thought that fraud and abuse runs really rampant when it comes to returns, but we see it less than 5% of the time. So again, just treat it as the exception, and not as the rule. So I've thrown a lot at you, a lot of theory, a lot of data over the last 10 minutes. So I wanna make sure that we sort of bring this home and you can walk away with some actionable tips. So I just wanna leave you with a couple key things that you can focus on when it comes to returns in 2021. So first and foremost, just automate the process, make it as simple as possible for your consumers when they start a return, don't make them email and call you. I mean, if they have to, we have a great integration with Gorgias, so we make it as simple as possible. But self service is the key, make an automated. Number two, I'm gonna throw this one at you. Cover the cost of return shipping. If I haven't convinced you that you should do it for everything. What I would say is, at the very least cover the cost of return shipping if someone offers to do an exchange. That does two things. So number one, it rewards a behavior that you want. You want more exchanges, but it also disincentivizes a behavior that you don't want, which is refunds. So we work with a huge Shopify plus brand I'm not gonna say the name of them because some of their data, they did this, they tested, what if we only pay for return shipping on exchanges? And they immediately saw 25% increase that month, or a 25% increase in the number of exchanges that they have. And this was over a data set if I'm remembering right, they had something like 30,000 total returns. So it was a big enough data set that we were very, very confident. We see that almost across the board with anyone who's paying the cost for return shipping when someone exchanges. I'd also love for everyone to abolish the 30-day window for returns. So we've studied this to, the length of your return window has a really, really powerful effect on if someone buys. So we saw 34% of consumers would think twice before shopping if they see that they have too short of a return window. We also see the 80% of all returns no matter what your return window is, happened within the first 14 days. So we would suggest make it as long as possible. Don't disincentivize people from buying from you. If 80% are gonna happen within the first 14 days, you really don't gain anything by having a short return window, just make it longer so people feel comfortable buying from you. Another one here is, just choose partners like all the folks who are here speaking today, who can help you streamline a lot of these things. So like your logistics, your processes, your help desk, they get all of these things lead to a better customer experience which again is what really matters. And last but not least, let them market a right your return policy, not a lawyer. Just like do not bury people with legal jargon. Don't write for with fraud in mind, make it simple, let a market or write it. If everyone wants to see what this should look like, go to Brooklinen's return page. I think from my memory I think it's the best return page I've seen. They're a customer of ours, we worked with them on it, write with customer experience in mind. And of course, just link out to your terms and conditions or the actual return policy. but understand that people are looking at that, and it's the number two thing that's gonna determine if they buy it from you. So make sure that you're writing with experience in mind. So before I wrap up. If you're looking for help on how to do a lot of this stuff, we have a new ebook that talks about how to build a customer centric return policy. So when we send this out, we'll make sure that you will link off to it so you can download that. So thanks again for the time guys. I know I'm bringing up the rear here at the end of the presentation, but appreciate you hanging in there mostly.
Chris Lavoie:
All right. Awesome. Thanks so much for that Tim, it was awesome to learn. We have a few questions for you before we let you off the hook.
Tim Busa:
Sure.
Chris Lavoie:
First and foremost, we posted a poll just asking but if people who were using some type of returns platform, and less than 50% of people actually said yes, that the are using a return exchange platform solution. So if you can lead us for... You drop a lot of knowledge on us, but what would you say to these 85% of people who aren't using some type of solution to convince them of why they should be doing that?
Tim Busa:
Yeah, I mean, I posed the opposite to you. Would you automate everything on the back end of your process, but make people email you if they wanted to buy something? You'd never in a million years do that. And then as a consumer, we're not thinking about... A consumer looks at your brand holistically, you look at the entire experience. So like I talked about at the beginning you need ways to stand out. Everyone can do acquisition the same way. We all have access to the same tools, but customer experience is one of those things that you can still stand out with, and making it super simple for folks to do returns, automate all of that process. You know, it does definitely benefit you in the long run.
Chris Lavoie:
Awesome. Yeah, one of the questions I had was, if you had an example of a merchant who was crushing it in terms of their return policy, how easy they make it? You mentioned Brooklinen, can you talk about where they were, and how far they've come since working with Loop and how they've really evolved their return procedure in general?
Tim Busa:
Sure. So Brooklinen is really, really interesting. We could pull it up, but if you look at the page, they have a lot of different ways that you can return. So they have, you can do an exchange, you can do just refund and gift credit. They also have a really interesting policy that we enable where you can... It's like a green return policy, so you can donate, so it doesn't go to waste. So like we enable them to do something interesting like that. So that was one thing that like was really core to their mission. So we enabled it through our technology. Trying to think of a few other examples. Like Chubbies is a really interesting brand. They're one of the first brands that we ever worked with, there're obviously an econ giant. We just recently did a podcast with them, we interviewed their CFO. And he was sharing some really interesting stats that showed through some of the AB testing and experiment that they did offering different types of return policies, like I mentioned, like free shipping on exchanges. They saw a hundred percent increase in customer lifetime value for consumer who were interacting with the return policy, or consumers who returned at least once. So what we're starting to see. And I don't know if causation versus correlation really matters here, but consumers who are interacting with your return policy. So they are returning something more than once. They have a significantly higher customer lifetime value. And again, it comes down to the causation versus correlation but I don't know that it necessarily matters. I think returns do... They're one of the keys to identifying your best customers, and making sure that you're keeping those folks coming back again and again.
Chris Lavoie:
Yeah, absolutely. And then last question, and then we'll let you off the hook is from Bianca. She's asking, what about gift exchanges where the recipient doesn't want the buyer to know they're returning?
Tim Busa:
Right, that's yeah. I mean, that's a really good example of that is if you go on like Allbirds.com, for example, so you can actually click, Allbirds uses Loop, and you can just click on returning a gift, and all they would need is if they have their order number from the receipt you can do that. There's a lot of different other ways you can identify yourself, so you can put in your email address, zip code, your first name, your last name, or like the first and last name or email address and the person who bought the product from you. It wouldn't notify the person who actually bought the product. And this is something that we're seeing, and we'll be talking about this a lot, because we're in the middle of what we call return season right now, which is the one and a half to two months after the holiday season. Gift returns are the reason that these things surge starting on the day after black Friday, the Cyber Monday to Christmas Eve, we saw returns skyrocket, and they really have not come down since. So we enabled gift return functionality and it doesn't notify the person who actually bought the gift.
Chris Lavoie:
Perfect. All right. Well, glad we could get that answer for you, Bianca. And thanks so much Tim for joining us. It was a pleasure joining the Loop team to talk all things customer support and returns related. So just wanna thank everybody on the panel, taking time out of your busy schedule. Obviously, everybody who tuned with us today, over 150 people live. Super thrilled to have you on board. I just dropped a link for next month's event on omni-channel retail strategy. That's our next event in late February. And again, yeah, thanks to the speakers will get those AirPod Pro to the winner. And we'll be sending everybody a follow-up with a link to this recording in case we miss it. So thanks so much. All right, see you everybody.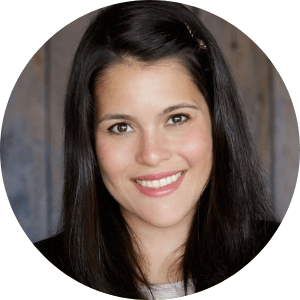 Written By
Gina Tirelli
Gina Tirelli manages Partner Marketing initiatives at Extensiv, the leading retail inventory and order management software for D2C brands and marketplace sellers looking to unify and automate their multichannel operations. When Gina is not marketing ecommerce software, she likes to spend time outdoors with her dog Elli.