Accelerate: Ecommerce trends to watch in 2021 - Recording
February 1, 2021
55

min read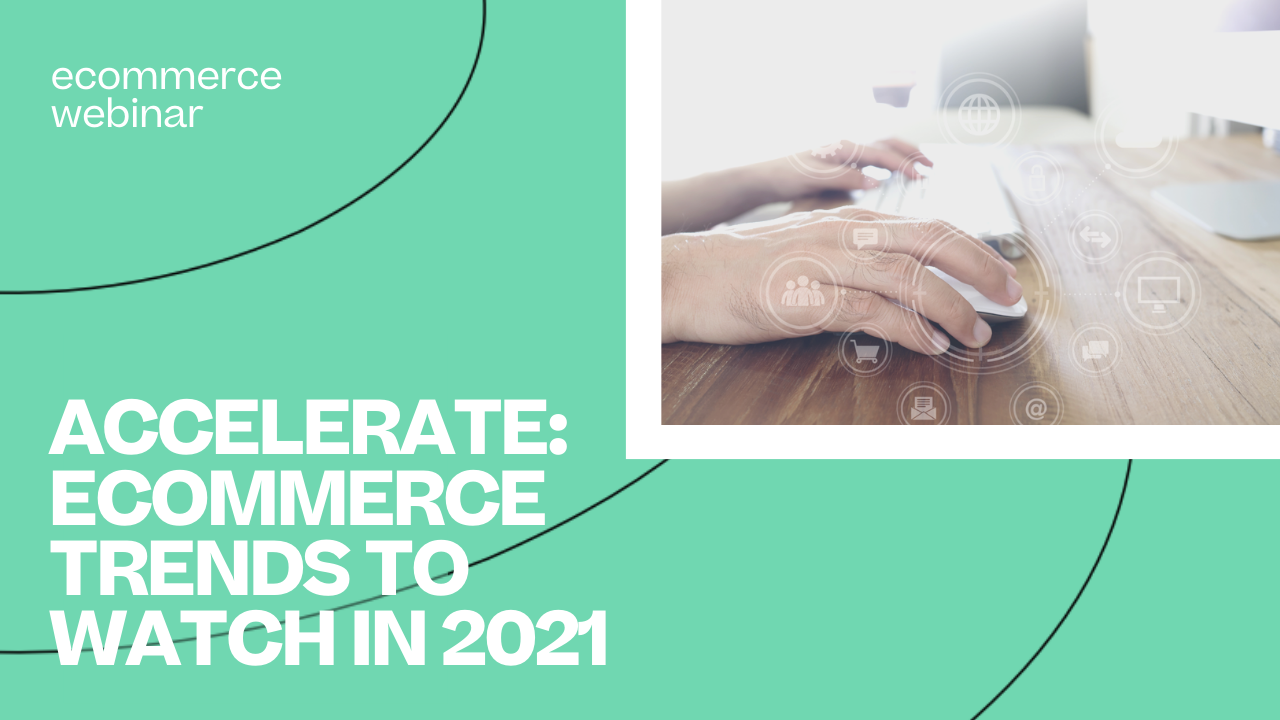 Skubana teamed up with Loyalty Lion, Nosto, Justuno, and Zaius for an Ask Me Anything session!

In this session, we discussed some of the ecommerce trends that will take you to number one in 2021. And, we answered burning questions submitted by the audience, including:
What is the biggest difference between 2020 and 2021 for ecommerce?
Can you give some concrete examples of brands with really successful micro-communities?
What are some of the underused tactics by marketers to best engage their customers?
As Amazon moves to a one-day Prime delivery promise, how can I compete other than on delivery time?
And many more!
Watch the replay right here or read the transcript below:
Transcript
Fiona Stevens:
Okay, hi everybody, and thank you so much for joining us today, we're just gonna give it a couple of minutes for more people to dial in and then we will get started. Hi, and welcome to everyone who's dialed in, we're just watching the numbers creep up, so we'll give it a couple more minutes and then we'll get going. Okay great, I think it's one minute past, so we will get started. First of all, hi everybody, and thank you so much for joining us today. Welcome to the second of our Accelerate 2021 Ask Me Anything sessions. If this is the first session you've joined then it's great to have you on board, and if you were with us last week, then it's great to have you back. My name is Fiona, I'm head of marketing at LoyaltyLion. As you probably know by now, Accelerate 2021 is our opportunity to hear the biggest trends of the year for multiple e-commerce experts. Hopefully you've had a chance to digest the next set of trends in the second set of our eBooks that went live yesterday. If you haven't, don't worry, I'm joined today by four amazing speakers who are gonna tell us everything we need to know. Personally, the phrases I'm most excited to hear more about from the eBook are, last mile transparency, accessible AI, personalization becoming communalization, and breaking the individual cycle of engagement. Those were the things that really stuck out to me. A little bit of housekeeping before I introduce our speakers. Firstly, thank you to all those who submit the questions ahead of the session. If you didn't manage to ask ahead of time but you have something that you want to put to a panelists, then you can still submit questions in the Zoom chat or the Q and A, or by tweeting us @LoyaltyLionHQ using the hashtag #Accelerate2021. Hopefully, we'll get to answer all of the questions within the session, but if we don't get to yours, then stay tuned for our followup content, or please feel free to reach out to any of us on an email or social media as well. So without further ado, let me introduce our panelists. Today I'm joined by Chad Rubin from Skubana, Alex Whitney from Zaius, Chloe Pascal from Nosto, and Steph Carcamo from Justuno. Thank you so much to all of you for making time for today's session. So let's kick things off with a quick round of introductions. Could I please ask each of you to introduce yourself, and your business, and give us a lightening quick overview of the trend that you think is gonna be big in 2021? Chloe, perhaps you can kick us off?
Chloe Pascal:
Yeah, happy to do that, thank you so much Fiona for having me, and hi everyone. I'm Chloe from Nosto, I head up the regional marketing team. For those who don't know Nosto, we are personalization and merchandising solution for online retails, we're helping around 3000 retailers worldwide with their personalization and merchandising needs. In some of the, if I summarize quickly, what we see as one of the 2021 trends, so is kind of what you mentioned in your intro Fiona, is the personalization becomes communalization. You know, leaders in e-commerce space have been obsessed with personalizing shopping experiences, for almost as long as e-commerce has been a thing, I guess. The past three to five, four years we've seen a shift slightly in the messaging with you know, it's just a normal thing now to just have personalization is not enough anymore, and so what we are seeing is that, even though personalization is going to continue to grow, there is real specific things that brand could be focusing on that are gonna be key, and we see them as three main points. So the first one will be around social shopping, which is going to be growing to even more than just social media. The second one is going to be around brand that will be leaning towards more showcasing their values and what makes them very different, which is what you touched upon a little bit in your intro as well. And the last one is about localization, which will be used to build community.
Fiona Stevens:
Amazing yeah, I was actually just reading an article this afternoon about Gen Z and how they're making the decisions more on values than any other demographics so far, so that's really interesting, thank you. Chad, how about you?
Chad Rubin:
Hi, everybody it's Chad here, a co-founder and CEO of Skubana. I've been in commerce now for a decade, just started embracing early on marketplace strategy and scaled across about 10 different channels. So, really thankful to be on the call today and share any insight that I'm seeing from myself or from brands that are on Skubana. Skubana is an operational platform right? We're sort of the peanut butter to Shopify's jelly. We do everything on the backend to make companies scale, automate and grow their businesses, or order management, inventory and analytics. And then in terms of just nuggets for me, I still always believe that you wanna be where your customer is, and where they're living, and so going direct to everywhere I think is gonna become more front and center, especially as specific tactics and strategies to get customers' attention is starting to fatigue, especially in a virtual environment. So embracing other marketplaces, other retail distribution channels, that maybe digitally native brands didn't embrace pre COVID. And so I think we'll see a lot more of that in 2021 growing direct to everywhere.
Fiona Stevens:
Yeah, I think the definition of everywhere has definitely changed over the last year as well. That's got really interesting, thank you. And Steph, how about you?
Steph Carcamo:
Hey guys, yeah, I work with Justuno and work on strategy mostly with merchants that are trying to increase average order value conversions, lead captures on site. So as far as how it will be different I think leading into 2021, it's definitely like you said about that community, and then linking the journey across where a visitor is coming from, how they're getting to the site, and the other touch points that could impact their conversion.
Fiona Stevens:
Absolutely great, and that leads perfectly into our first question, thank you. I'm very sorry, Alex, I'm so sorry, last but not least.
Alex Whitney:
No, worries.
Alex Whitney:
No thanks, I'm really excited to be here. I'm Alex Whitney, I work at Zaius on client strategy. I've been here for about three years, and previous to that I was working with e-commerce businesses at HubSpot in customer success, so, a lot of on the ground experience with brands, and then e-commerce businesses, and Zaius is an activated CDP focusing on omni-channel. So centralizing customer data, giving marketers and brands the tools they need to create personalized experiences across channels that customers wanna be reached on, email, SMS, direct mail, social, et cetera. With data science layered in, so, we really look to help customers quickly, make sense of their data and action at all in one place, and that's really the trend we see as we move into 2021 is, as brands, as acquiring customers becomes way more expensive, focusing on existing customers is gonna be a big growth driver for brands. And, the thing you wanna master there is creating that customer relationship, and you do that with the tools and the data that enable you to be creative, test and measure, and then also data science that allows you to predict. So, predictions come from data science, but also they come from behaviors and an order history of what customers have given you and shown you in the past. So that's where we see things going, is really brands trying to create those more one-to-one relationships that drive a loyalty.
Fiona Stevens:
Brilliant, thank you, I love the idea of creativity and data going hand in hand, I think as marketers we've been traditionally pigeonholed into, creativity is big brand stuff pretty but some stuff but yeah, great to see it coming into the data side of things.
Alex Whitney:
Totally.
Fiona Stevens:
Great, so now we'll go into the first question. And, so our first question today is from Katie, it's a nice broad one to kick us off. Katie would like to know what's the biggest difference between 2020 and 2021, in e-commerce? And so perhaps we can have one thing from each panelist here, Chad coming to you first.
Chad Rubin:
Sure, I'll take a crack at that. 2020 well pre COVID I think what you'll see is, we saw a lot of interest in people having retail pop-up shops. And I don't think that's actually gonna wane away, I think that'll come back. And 2021, I think I shared this earlier, which is really doing things that others aren't doing. So if everybody is going on Instagram, or Facebook, or extending their reach in terms of what they're paying to advertise and trying to get that customer, I think there's gonna be much more of a focus on finding customers in different ways, so they naturally have a much better cost of acquisition that investors would appreciate. So it could be snail mail, it could be pop-up shops, it could be embracing the long tail marketplaces where there are micro-communities that exist. But I think that's something that needs to be tapped into, and I think people will get a lot more refined in terms of how they're spending their money, you're talking about data to make sure that they're actually profitable on what they're spending to get that customer for a lifetime.
Fiona Stevens:
That's really interesting. Steph, do you have anything to add to that?
Steph Carcamo:
Sorry, I was muted there. Absolutely, I think it's gonna be a lot of exploring what channel works best for them, and seeing maybe what combination could fit well, maybe it's Pinterest and Instagram, maybe it's just Facebook and Instagram. So I think a lot of testing, not necessarily AB testing, but exploring and seeing where that really valuable customer can come through and that you can keep up with over time.
Fiona Stevens:
Yeah definitely, and being able to identify who that valuable customer is as well, you know.
Steph Carcamo:
Exactly.
Fiona Stevens:
So that always the person who makes the most purchases sometimes they're the ones that made the most returns as well. So yeah, that's really interesting, thank you. Chloe how about you?
Chloe Pascal:
I think many retailers have been forced to obviously pivot their strategy, for obvious reason in 2020, and a few months into the pandemic, we saw how many of them fought to recover on short term, and that was through offering heavy discounts at the expense of margin. However, we've seen like through as the year progressed, we saw some vertical continue to attract and convert shoppers, specifically if you look into Black Friday, Cyber Monday weekend, consumers still like browsing in grew out sites and buying across multiple verticals, so I think that, no I think they'll settle a bit more. Clearly we can see that we can move away from the panic mode of heavy discounting and 2021 for me is I think for e-commerce should be around embracing more innovative, creative strategy that will increase acquisition and retention in the long term, and not panicking into discounting heavily.
Fiona Stevens:
Yeah, then there's a really, really good lesson in that is it's difficult not to panic, but I mean, you can't sustain panic levels for as long as you'd have to in this pandemic, so that's a great point, thank you. And Alex, how about you?
Alex Whitney:
Yeah, I'm gonna be pretty specific here, I think that obviously your attention of customers is gonna be a big focus, and I think really the mass adoption of SMS as a channel for retaining customers is really gonna, it was big in 2020, but I think it's really gonna become mainstream in, in 2021, kind of like how email, it's gonna be a channel that's almost as important as email cause it's like that lower cost but very engaging, and you have the ability now with different platforms to make it super personalized. So, in a lot of the conversations I had over 2020 as we rolled out SMS was, certain brands were nervous, they're like, isn't that gonna be annoying? Something like that, but then once we started launching with customers they started to realize like, this is a very significant channel for marketing and it really helps retain because, you know, when was the last time you missed an SMS? Probably never, well when was the last time you missed a marketing email? Probably a that's happened before, so that's one of my predictions.
Fiona Stevens:
That's really interesting yeah, I've read a fair bit about that as a trend, actually I think you're spot on with that one, thank you. Great, so for question number two, I'm gonna come to you Chloe, for this one. Can you talk us through some of the best examples you've seen of brands who are building communities? So, obviously your trend chapter was all about communities and also in particular micro-communities, actually, perhaps first of all could you tell us what a micro-community is, for anybody that's not sure? And then yeah, the best examples that you've seen.
Chloe Pascal:
Yeah, I mean, I think what we see is a lot of the most successful brands out there, have built micro-communities they have people that are not only loyal customers, but they all just, you know, they just love the brand, they are a part of something bigger than just buying products from the brand. And they are doing activities outside of just with other fan of the brand within that community. So, a good example of that would be one of our customers, Gym Shark. They've created a hub of followers for an active lifestyle to adjust where it's called Gym Shark Central. And basically the page includes anything from lifestyle content, to help you look and feel your best. I mean, you know, it's Gym Shark. They have this hashtag which is #Gymshark60 challenge where you have lots of different like sport challenges that you can do, but also have lots of like healthy recipes, so you can pick and choose when you were cooking at night, they do a lot of like, social wellness to preview any upcoming of our launches that they are doing, and so on, so, this page is fully dedicated to just sharing, I guess, the same lifestyle with the rest of the fan of the brand. And, during the pandemic they, I think they did a really good job because they were really supportive, really helping people going through what was going on with a lot of great content, it was really genuine, came across pretty genuine, and really they're not to sell it more, but really to just support the people that they is part of that community, and I think that was really well done on their part. We also have, actually, it was thinking about a brand that you love Fiona, I think Lululemon.
Fiona Stevens:
I do, I do.
Chloe Pascal:
They also have a great, they're also, you know, same industry sports active wear industry. They've created a great community, which is centered around bringing people together through the shared interests of fitness, but also mindfulness. So with them, they have created access to virtual yoga classes, they do like run training guides, and they are all led by their brand ambassadors. So similar, it's not just by selling clothing items for yoga and sport, it can also be like getting people together to do some yoga classes and that's cool. And I think the last example I had in mind was Sephora. So we both really familiar with that one, since we just did few months ago we did a master class and on Sephora, kind of looking at all the great things they are doing, clearly a front runner in the beauty industry. And they have this huge online community Beauty Talk that has grown into a massive like beauty networking community, where you will go as a consumer and you will ask questions, you will share your arrangements, you will put pictures of the Sephora products you're wearing, and what they do is they also have, they use those products in the link beside the photo to make it easier for anyone to shop. So, it's becoming almost a place for you to find information from people like you and then shop the exact same product once you've seen them on their skin. So that is very powerful, I guess.
Fiona Stevens:
Yeah absolutely, I was actually looking at Sephora's community again for another presentation yesterday, and it just, it blows me away the amount of engagement that they get. And I think Gym Shark is a great example as well, they moved so fast when the pandemic hit, so I think it was within maybe two weeks or something, they'd built a platform where personal trainers could connect with their customers online, it just, it was the speed of the response was very impressive as well.
Chloe Pascal:
And I think this is another great example of something that we're doing as well for the community. The community is not just the actual people going to the gym, it's also for the instructor themselves. And by doing this, they were trying to help out as many possible trainers that just got out of work because of the pandemic. So, another good example of how tight they are trying to be with their community and is paying off because people feel really proud to be part of that Gym Shark community.
Fiona Stevens:
Yeah, and I guess that dives into what your definition of a micro-community as well within the fitness space there you've got almost micro-communities of the trainers and the people being trained as well, so yeah, really interesting. Thank you Chloe, does anybody else have a brand community that they are either part of and really enjoy, or any other examples that they'd like to share?
Chad Rubin:
I was gonna share, I was gonna share a Lululemon as one. They acquired Mirror, one that I subscribed to is Alo Yoga, I think we're all using these fitness examples, but Alo Yoga has now formed their own platform, where they can approach their community. The people that they have on as instructors are actually influencers in that community that are actually rocking the clothing. So I think that's super interesting. And the other way I think to find micro-communities, in my opinion to share a nugget is, not just going and partnering with influencers, but brands partnering with brands. That's something that I saw a little bit in 2020 and it's happening more frequently now. So an example would be Sand Cloud, they make these really cool Turkish towels that would partner with say Faherty Brand. And they have adjacent markets, they have adjacent products, on Amazon it would be called frequently bought together, but actually it's these independent companies that are coming together to offer that frequently bought together to the same customer base and shared identical client profiles that they can mutually share together and capitalize on from their own individual communities.
Fiona Stevens:
That's definitely very powerful, would be great to see more of that this year. Alex, I think you were gonna say something.
Alex Whitney:
Yeah, just real brief, I think communities can be lifestyle driven and things like that. But then also one interesting brand I work with Stasher bags is more purpose-driven it's going for a waste free society. They build reusable plastic bags essentially, and they've really, they go through distribution but they also sell D2C in their direct to consumer program is very focused on that purpose of waste free, they do content, they even get into like recipes and all that stuff, so I think they do an awesome job there.
Fiona Stevens:
It's thinking...
Chad Rubin:
Love Stasher bags.
Fiona Stevens:
It's thinking kind of outside just your product sometimes, isn't it as well?
Alex Whitney:
Yeah.
Fiona Stevens:
Yeah, fantastic, so I think we've just talked about communities something that some people are doing well, but it's potentially slightly underrated by some other brands, and that leads nicely into our next question. This is an anonymous one, but which tactics are underused by marketers when it comes to engaging customers? Alex, can I come to you for that one first?
Alex Whitney:
Sure, I think that, you know, I've interacted with lots and lots of different brands doing marketing and a lot of it is in a sort of outbound channel capacity, like email or SMS, things like that. I think that most brands have the basics down and it usually looks like, hey, we're gonna welcome new subscribers, we're gonna nurture abandoned carts, abandoned browses, we're gonna do a win back, and then we're also gonna do promotional sentence to our full list. I think one thing that's underutilized is doing or using the indicators that shoppers are giving you and like what they're interested in that moment, and nurturing them sort of post that immediate, like welcome abandoned cart, abandoned browse in-between of, oh, this person was poking around this brand, or this category, they didn't action their abandoned cart. Let's nurture them with like top products from the brand they were interested in, and doing that over time to really drive that sort of connection and capitalize on the information, or the intent that they're giving you when they're on the site. And that doesn't, that can be in an automated fashion, but also like even in promotional sense, like not doing the batch and blast, like thinking about all right, well we're gonna create some segments based off of either our personas, or our product inventory and intent to target with specific stuff that they're interested in. And I think that also can be, you can use your product data, like what's the performance of different products, and categories, and brands, and where should I spend my time? For example, we had a customer analyze, oh we noticed that this product shows up the most in people's, in their first orders ever. So they start promoting that product at the top of the funnel in their ads, right? So, and then going beyond that, getting more into advanced campaign personalization. So, thinking about relevant dynamic content, but even like trying to test that out in the subject line, like stand out in the inbox, 'cause ultimately to get people's attention you do wanna drive that relevance and actioning that information they're giving you to do it is what I think more marketers needs to start experimenting with.
Fiona Stevens:
Yeah, I think that's so interesting, it hadn't really occurred to me that there might be some products that sell more on a first visit than others. And yeah, that's kind of, it'd be really interested to hear what kinds of products are there, I guess perhaps they're slightly lower price points 'cause people are not wanting to make too big a commitment to a brand. And so they know it better, but that's a great point. And so I mean, we've had a good number of questions coming in around personalization over the last week, and a lot of what Alex you've just said it's kind of about personalizing those experiences and using your data to DC. So Steph, could you tell us anything about any other underused, or uncommon personalization tactics that you've seen, or you think people should be doing more of?
Steph Carcamo:
Oh yeah, I love what, yeah absolutely, I love what Alex was able to hit on, and I think when it comes to yeah, the on-site experience, it's just predicting what that next step might be for them. Maybe it's not exactly in that same session that they're on with just, we can target based off of what the last purchase was, and then retarget on the next visit to up-sell or cross-sell, maybe show combo packs. So I think anything that you can do to show maybe what's new and coming for your company, or what that new visitor may be missed out on, on that first initial visit, just to keep reintroducing them to the brand and building that relationship is ideal.
Fiona Stevens:
Yeah absolutely, especially as you grow your number of products and number of collections and things, you know you're gonna have lots of different things to surface, it's a great point.
Steph Carcamo:
Yeah, a loyal customer, will just go back to that, maybe not wanna do anything else. So, to show them something else to lead them in a way and with some social proof.
Fiona Stevens:
Yeah absolutely, imagine how much you're missing if you just go back and put the same thing in your basket each time.
Steph Carcamo:
Yeah.
Fiona Stevens:
Definitely, Chloe would you like to add anything to that?
Chloe Pascal:
Yeah, I have a couple of things that comes to mind. There's one thing that I just realized a couple of weeks ago we could do and I didn't know was it impossible using Nosto, which is you can actually, to reduce, so this is specifically to reduce exit intent. You could trigger or put back or you could trigger specific content based on, you know when someone is just highlighting or copying a product title, then you can trigger a pop up that will, you know, potentially showcase I don't know, your return policy, or USPs, your tickers or brands or whatever Specifically in a case where you may have customer that will, they like what they see and they wanna copy that, go into Amazon, or go online and find furniture ad to make like cheaper version, while you can actually try to, you know, fight back on this, and I thought that was really interesting to them and that we could do this, because there's not that many of our customers using it. I think that's quite powerful, especially if you have multiple brands on your stores and so on, lot of stuff that could be done around that. And another one that I like that for some reason, not enough I feel a customer using will be in, count down timers. We've had like really successful campaigns around countdown timers for a new collection coming out, you can use this to obviously like building urgency and like formal, but also to collect information. With the new collection, you can try to incentivize your loyal customer to become VIP customer by filling their, giving their email address, so they can have early access to the new collection a day earlier, there's a lot of cool stuff you can do around that, which I think is quite interesting. And the last one, and then I stop promise. Again, like I was talking about discounting, I really believe that brand needs to move away from heavily discounting. And for me less discount driven recommendation is good recommendation. And today you can collect a lot of single on a website where you understand there's some people that will always buy if there is a discount, but there's also a lot of people that don't need a discount to buy, so if you collect that information, then you can put them into segments and only display discount to people that are into routine to discounting, and I think that's, to me that's a good strategy to have in place. I stop that's it, that's it.
Fiona Stevens:
Well yeah, the discounting particularly is a topic very close to our heart, so I think we'd love to see people moving away from that and sort of leaning on their own brand and their identity a bit more to get away from that. Amazing thank you, Chad do you have anything you wanted to add on tactics you think are underused?
Chad Rubin:
I probably did, and then I heard a lot of other responses, I forgot what I was gonna say.
Fiona Stevens:
That's fair enough.
Chad Rubin:
One of the things I think I was just thinking about my mind was sort of spiraling outwards a little bit. And I was thinking about, I do think the days of discounting are over, and I do think a lot of people over leverage SMS specifically to offer discounts, I know that how many times have I made a purchase where I go and I see there's a discount for getting into the SMS, and then suddenly I unsubscribed. So, one is, I've seen interesting, we're talking about data and collecting data as using quizzes to collect information. And the more information you collect just like Amazon, they're really data scientists at heart. The more information you collect, you're trading that data for a discount, and if you're selling bicycles but maybe one day you wanna sell helmets, you could be like, before someone gets that discount, hey, what's your head size? Or do you typically wear a small, medium or large in a helmet, et cetera, or bike locks is another example, what lock do you prefer? Asking questions and collecting data is so, so important that I think is under leveraged right now. Two other things now that I'm speaking about things that are under leveraged is bundling and kitting, I think that's a big one. So instead of saying, hey, I'm gonna buy this Yerba Mate and selling it on, on Shopify or any e-commerce platform you sell it on, but pairing it with light items that people buy at the same time, because if 2020 everyone was focused on revenue, right, VCs are pouring money into D-to-C brands. 2021 is about profitable revenue, and so if you can get economies of scale, and leverage dollars to the bottom line on a specific order, and generate more dollars from that specific sale, I think it's gonna go a really long way which will actually increase how much you can spend to acquire that customer from the onset.
Alex Whitney:
I just wanna agree with the quiz thing, you just, you fill your audience with awesome qualified customers with additional information, like one of the customers that I work with Helix Sleep have an awesome mattress quiz, and they get all sorts of information where they can help their customers find the right mattress, right, so they're assisting in the shopping process, and I think that's a big one and they don't have to give a discount out for that.
Chloe Pascal:
I agree with the dynamic bundle as well, I think when it's done well with the right data collected it can be such a good experience for a visitor as well, if you have the right recommendation that go with your product, obviously is good for the retailer selling increasing AOV but, it's also really good customer experience, I think so. Yeah, I agree.
Chad Rubin:
I'm body blushing, I appreciate everyone for caring.
Chloe Pascal:
That's what we were going for, I'm glad it's working Chad.
Fiona Stevens:
All right then, great, so leading on from underused channels, another anonymous question here that I really like, if I could expand to one additional channel in 2021, what should it be? Chad, maybe we can come to you first.
Chad Rubin:
Oh man, I guess it's really specific on your customer and where they spend their time, because for example, like before Skubana, I still run a company called Think Crucial, we manufacture home appliance, parts and accessories, we sell them to direct consumer. I would never sell it to Sephora, right, like that's just not even a demographic I would even approach but I do sell on Home Depot. So for me, it's sort of embracing a channel that where your customers, you know your customers live and shop. And I think the other piece which I've already shared is embracing other brands, like a lot of brands see each other as competitors, and a lot of times it's like, no we don't make Turkish towels, and your towels are awesome for the environment, and we're all about Eco lifestyle clothing as well, let's share our customer base, the same way we're sharing customer base on this webinar right now, right, like we're all getting our communities actively engaged and sharing our audience. And it's the same way that brands should be embracing this in 2021.
Fiona Stevens:
Yeah, I think partnerships... It certainly, it just opens up so many doors, doesn't it? Steph, do you have anything to add to that at all?
Steph Carcamo:
Yeah, I think as far as channels, definitely where they're living and shopping, and then where your visitors or customers feel comfortable talking. So where they're gonna share their information maybe it's not necessarily where you see yourself, but just being active in that conversation and where you can find your brand voice is going to be helpful.
Fiona Stevens:
That's a really interesting point as well because, what you see for your brand may not actually be the same as how others perceive you, so there's potential...
Steph Carcamo:
Yeah, or how they talk about you.
Fiona Stevens:
Yeah, there's some interesting market research to be done there, I think to just make sure, what people see is what you really are trying to make them see. That's really interesting. Alex and Chloe, anything to add?
Alex Whitney:
I'll just, I'll say SMS again, but doing it right. So like segmented, personalized, not overdoing it. I think again, if you're not thinking about it it's definitely something to start thinking about now.
Fiona Stevens:
Yeah perfect, so moving on, obviously it's personalized really well, you have to collect data as we've covered. And Jane would like to know, what the best first data capture techniques you've seen D-to-C brands using offsite. I'll just repeat that because it's a complicated one. So, what are the best first data capture techniques that you've seen D-to-C brands using offsite? Alex is gonna come to you first on that one.
Alex Whitney:
Yeah, for sure. And I take first data as like a first party, right, like they're giving it to you. And off the website, a lot of really cool examples I've seen over the years, with some of the athletic brands I work with, talking about where your audience is hanging out, I've seen some amazing results from athletic brands partnering with an app like Strava or something like that, so building their audience through an engagement through, where their audience, like what their audience is using and it aligns with the value they're bringing them. A couple of other really cool examples, I work with some running stores, and they'll unify their store data, their e-commerce data but also their race register data. So they'll get, they'll be able to, you know being able to sort of marry that offline data to really understand like, okay well this customer buys this brand, but they also just ran at this event, right? So they can get really relevant with them. And just one other cool example along those lines, like a shoe store, or a running store I work with has a fit finder, so in the store they actually have reps helping people buy shoes, putting in data about sort of like what's their best fit, and then they can capture that and use it later on to really assist the customer in their next purchase. So, getting creative in that way is a really cool way to capture more valuable first party data for your customers.
Fiona Stevens:
I love that I'm completely addicted to Strava happening for about two years, and it doesn't seem to be fading, but I've really noticed a huge uptake this year in brands doing challenges, so there's like the Sweaty Betty 100, if you will go on a hundred kilometers or miles, kilometers, not sure, you get 10% off, there's one for Le Col I'm doing at the moment as well. There's loads of them, and it's a really interesting tactic that.
Alex Whitney:
Yeah.
Fiona Stevens:
Yeah, anybody has got any first party data capture examples that they're really loving at the moment.
Chad Rubin:
I'm gonna go ahead and share one. Oh, go please.
Steph Carcamo:
Thank you, thanks Chad. As far as once they get onsite I think that data capture can increase or maybe it's a little easier depending on what channel your visitors are more inclined to opt into. So, with Justuno we always advise on something that can welcome a visitor, something that can launch at an exit intent or cart abandoner. So, the top two, just depending on what the opt-in is for email, maybe throwing SMS in there and testing maybe asking for SMS first vice versa.
Fiona Stevens:
Right Chad, over to you.
Chad Rubin:
Yeah Fiona, so one of our customers at Skubana it's called Tushy, they make bidets, and you know with the pandemic there is a run on toilet paper, and so they really were a beneficiary of that. One of the things that they were doing pre COVID I thought it was fascinating in a way to collect data, in a innocuous, really smart way was they had a conference, they had Butt-Con and they had all these different, it sounds weird, but people actually loved it, right. And it actually served as experiential moments. So they really changed from just like, hey this is a bidet. This is whatever, from a transaction to a interaction. And I think that's a really special place to live, and be, and create community, rather than just like enabling cookies on a website, and like joining us SMS or a newsletter, but it's really bringing it front and center, I think that's one really interesting thing that they were doing. Second is, I just moved from New York to Florida, this is sort of my second home right now, through the pandemic and the isolation, I have a 17 month old, and Tushy sent me bidets here for my Airbnb, and so that's another way to get customer information right? Customer data is like, if I'm a Superhost on Airbnb, and people are using this product, and then you go home and buy it and they use the coupon code that's in my operating manual at Airbnb, it's super cool, really creative way to get in touch with your customer, and to have them try the product.
Fiona Stevens:
Yeah that's really, I like that a lot, that's really cool. I'm gonna have to look on that, that's a couple of brands there's one we've been talking about a lot, Who Gives A Crap for the toilet roll brand that's just gone absolutely huge over the last few years, few months sorry, I think people are doing some really exciting things. Any other examples from anybody? No, okay we'll move on to our next question. So, to combine onsite and offsite for a minute, we've got a question here around mobile and desktop experiences. Do they really differ when it comes to AI and personalization? And Steph I'll come to you first on this one.
Steph Carcamo:
Yeah, so in general, I always try to look at mobile and desktop differently, as far as anything that I'm trying to launch and messaging. I think with mobile, we're definitely dealing with the smaller space, so although we do wanna provide the recommendations and you know, the next up-sell or cross-sell, I think that's where this personalization and community part comes into play, because it's predicting what exactly will fit well in that moment. Maybe targeting based off of what they visited the previous time, mixed in with the page that they're on currently, that can be a really personal suggestion for them, that makes sense for what they're searching for.
Fiona Stevens:
Yeah absolutely, I think you're completely right there. Anybody else have any thoughts on how mobile and desktop differ?
Chad Rubin:
I would just let the data lead you, I would go into analytics and see your sessions your visitors, what percentage are desktop versus mobile. There was a question in a Q and A, whereas it was like, hey, where can I learn tips and scaling tools? Like for me, I'm all about looking at adjacent brands and seeing how they're doing it, and how I can improve my own experience through their ready budget that they've spent where they've deployed money to figure out mobile, and sort of learning through their lens, but I would start really with data and having a data-driven approach about, okay, what percentage of our audience is coming from mobile? Is there a different profile than desktop? And then catering to that specific customer profile.
Fiona Stevens:
Yeah.
Steph Carcamo:
And to add on, not just with profiles, but adding on like are they just browsing on your desktop and maybe purchasing on mobile browsing on mobile, purchasing on desktop? Like what is that difference in environment? How is that impacting them?
Fiona Stevens:
Yeah, 'cause that will really differ from brand to brand, what product you're selling.
Steph Carcamo:
Yeah, where you put your focus on.
Fiona Stevens:
Yeah, great, and Chad, we'll actually jump to that question that you just mentioned. So, Michael would like to know I think traditionally been retail focused but starting to focus more on the website and the e-tail side of things, with so many tools available who can I go to for recommendations on the best tools to use to make our site the best in the industry? So Chad, it sounds like you're suggesting that having a look around at what other people that you admire, what tools they're using as the place to start?
Chad Rubin:
Well, so I think learnings from already people that are killing it is really important. Now it doesn't always translate to your own experience, but I like to learn from other, from shopping online like, learning by doing, so that's part of it. And I think the other part is like joining this webinar, joining newsletters of the folks that are here on the webinar, LinkedIn has a lot of chatter, there's Slack groups specifically dedicated I know Skubana has one called run D to C, where we're building a community that we offer people to contribute thoughts and ideas to. So joining those, like putting herself out there, because it's really the community that makes us better, and come together, and learning from other people in the space, that you wouldn't maybe find just by reading a blog that could be clickbait.
Fiona Stevens:
Yeah, I think that's a good point, and the problem with blogs as well is that, people always have their favorites, and the private tools that they've used in the past, and you can't guarantee it won't be biased. I think I'd add to that, it depends what platform you're in but if you're on Shopify Plus for example, speak to your merchant success manager, get that guidance. But also there's some great people, there's ecommercetech.io is a good example of Derric is somebody who knows e-commerce space really well, he's got very objective blogs where he actually gives you a bit of a tour of the platforms as well. So doing your research in those kinds of places is probably a good place to start. Great, so moving on to, so everything we've been talking about really points towards great customer experiences, doesn't it, you know that's the game changer and there's a lot of focus on marketers putting customers first, providing those great experiences. But what do you think this actually means for marketers and how do we actually do it? So, it can be quite hard to sort of translate great for customer experiences, and putting customers first. Alex, come to you first on this one. How do you think you can actually do that in practice?
Alex Whitney:
Sure yeah, that's it again I think it's gonna be the biggest, one of the bigger trends as we move into 2021. And I'll start with a story, I'm by no means a LinkedIn master, and I was listening to a podcast one day and I heard a soundbite, it was the Harvard Business Review podcast. They said, on a lifetime value basis, emotionally connected customers are more than two times more valuable than highly satisfied customers. And like, that really got me thinking, it's like, what is an emotional connection between two people, or between a brand and a person, like how do you do that? And I think you do that by putting the customer first, but you do in a lot of different ways. Like if you really need to sort of look inward, and think about why should people buy from us versus someone else? You know, what are we have the best service, or for example, I think going back to earlier like what channels should we focus on? One of them I think is the blog I think, and this is the HubSpot coming out of me, but I've seen it executed perfectly and work really well, where you use your blog to engage your audience with things that aren't necessarily selling but you're helping, right. So, when customers are, I work with customers and then they don't really know where to start, I'm like, well, just think about those questions you get asked all the time when people are either, you know talking to your customer service reps or whatever, and turn those into short blog posts. And that starts to turn you into more of a resource and not just a store, and that's what people, a lot of times can see value in. And then you can create an experience on your blog that gets them into your funnel, or it gets them over to product pages, right, so it benefits an SEO, it can benefit your outbound program putting blog thumbnails in promotional emails, so now you're not just pushing a product, but you're pushing your value as a resource and not just a store. And then the other thing is, try to shy away from the same message to everybody, like start getting more segmented on your messaging and your, even if it's offers or products and think more of like the individual, and not just the list. And you know, that can come back to data science too, that you know everybody has a win back, it's like, oh, someone hasn't purchased in 90 days, but that might be normal for someone they might, it's really looking at the individual and their history, and pattern of engagements with your brand, and leveraging that for your communication cadence because, if you over-communicate or you're sending the same message to everybody, people start to go blind to your brand. So yeah, those are some of the things that I think about when putting customers first, and it's really just trying to obsess over like, how do we get people sort of emotionally connected to our brand? And it can, it does go back to storytelling to, what's the story of your brand? Everybody loves stories these days, pull people in what's unique, really, really shout that from the rooftops.
Fiona Stevens:
I agree with every single one of those points actually and what a gold mine, your customer support system will be for the common questions that come up over and over again. Does anybody else have any thoughts on how to actually put your customers first? I think Alex covered a lot there.
Chloe Pascal:
I don't really have anything to add because I feel like Alex you've done a pretty good job. But I do, every time people talk about, you know, connecting emotional, emotional connection with their customers and like storytelling every time I think about Patagonia, I think, in some of content of what they have on their blog and, they just do such an amazing, I love that brand, we don't even work with them, I wish we did, but I think they're really doing a really good job at this, and they come across very genuine because I think they are in building so many interesting content, but more than just selling sustainable clothing. So, yeah, I just want to, if you guys, some people listening to this haven't seen the Patagonia website just have a look at what the brand is building I think it's very terrific.
Fiona Stevens:
And Patagonia if you happen to be listening Chloe would love to talk to you.
Chloe Pascal:
Yeah please, give me a call, we need to talk.
Fiona Stevens:
Amazing, and so, I'm gonna come back to community quickly 'cause we're talking about emotional connections. And we've got a question here from Dennis, how does a small brand who's in that sort of startup phase, start building a community, like where do you start? And this comes back to a question I had, I might have been on last week's Ask Me Anything which was around, you know do you have to have a big mailing list before you can start building that community? And my answer then was very much, no, as long as you've got customers, you've got customers that come back and repeat purchase and start forming that community. So it's never too, it's never too early to start. But does anybody have any tips or advice on sort of the first things to do when you're building a brand community? Chloe I might come to you first on this one, put you on the spot, sorry.
Chloe Pascal:
Cheeky, first thing to do. I think first thing is you need to understand what's the shared interest, you need to really identify... What's the common interest that everyone is sharing, and build on that and really try to provide events, content. Anything that could interest them matching this, aligning this, but you should do this in a generous way. You're not trying to get them more into buying more stuff it really needs to come a place where you are just giving, you're not expecting to get anything back in return. Because I think that's how you build the trust and how that's how you also provide value to that community without them feeling like, oh we're just getting this because we need to buy more stuff. So yeah, I think building the trust and creating, adding value into that community by creating stuff for them, just for them to enjoy is the starting point, from my opinion.
Fiona Stevens:
That's a really good point, I think as a consumer, your initial view is to assume that somebody selling to you, not trying to talk to you, so it's be great if as marketers we could turn that around. Anybody else have any tips on how to build, or how to start building a brand community?
Alex Whitney:
I don't have a ton of experience with it, but one thing that worked with me in the past was, getting me really pulled into their Instagram. And maybe it's like a photo contest or something like that, because then you feel like, oh, I love these sunglasses, I'm gonna share a photo of me on a boat with them, and like, this is the lifestyle, you know, pay attention to me and get connected, right? So, and since we're, retail is very visual and things like that, that could be an interesting thing to experiment with.
Fiona Stevens:
Yeah, I think EGC is a huge part of it actually, and yeah, even if you've only got a small customer base they can be talking about you, they can be spreading the good word about you, so yeah. Fantastic, so let's move on to post-purchase delivery. Delivery is obviously a huge part of any customer experience, and Colby would like to know, how brands like his can compete with Amazon's one day Prime delivery promise. I imagine this is something that loads of people have come up against all the time. Actually I was reading a Shopify blog about shipping rates increasing in January each year, just this afternoon so a really interesting one. Chad, can I come to you on this one first?
Chad Rubin:
Yeah, yeah, absolutely. So I mean, I have to give a plug to Skubana at this point, just because direct consumer brands are leveraging us to have a footprint and it really only takes two 3PLs or two warehouses to be able to hit roughly about 92% of United States with two-day shipping without paying two day shipping prices. And so we, Skubana, when I talk about it in terms of Amazon specifically, it's like you're getting Amazon infrastructure without paying the infrastructure price. And so Skubana orchestrates routes orders based on different logic in the system, to allow you to save the most amount of money and to deliver in two days without paying two days shipping, it's as simple as that, and I do believe that we're in a two footprint environment right now, to really have a leg up on competition, and to offer these people really wanna just download their order at this point, to be able to order expedited services at a cheap price, you need to have two warehouses, and typically you wanna have them be agnostic from the software layer. So if you want to switch or the 3PL isn't fulfilling based on their promise, you can quickly move. And that's what Skubana does, partly at least
Fiona Stevens:
Brilliant, loads of the technicality there slightly over my head for that. Anybody have anything else to add on one day shipping, how to beat Amazon on that? I think one thing I would say is it's interesting, I've been ordering a lot online lately, I really need to curb my behaviors. But, there were certain brands where I don't mind if it doesn't arrive the next day, if I'm ordering, if I've run out of pens and I need something tomorrow then yeah, Amazon great. But there's some lovely little brands I've been buying t-shirts and things from, and I know that I'm ordering from a brand in the U.S and I'm in the UK, and I know it's gonna take two weeks to get here. And I don't mind because I'm really excited about that purchase and shopping with that brand. So, I think obviously there's an element of logistically, where we absolutely, or do need to figure out how to compete with Amazon but, if you can build your brand relationships and brand community, then you may end up with a subsection of customers who actually just, they'll spend that two weeks looking forward to the delivery.
Alex Whitney:
Great, I agree on this Fiona, and I think if you can't compete on the timeframe, with the delivery, something you can focus on at this is been very transparent in your communication, you know, explaining how long it's gonna take, explaining straight away, having almost on the product page, the return policy, make it like super clear and simple, so people feel everything is in control, they know what's happening. And if there's an issue you're communicating straight away through emails and like letting them know what's going on. So, there's way around it, I think people are getting more and more educated about that.
Fiona Stevens:
I think you're so right in the communication point, I think I was buying something again, the other day and I was all through the checkout and then it said, yeah, wait for your order, it'll be about 28 days. And I was like, oh that I actually did want quite soon, would have been good to make me aware of that. So yeah, I think you're absolutely right, clear communications are important there, definitely. Anybody else wants to add anything on that one? No, all good, we'll move one.
Fiona Stevens: Say...
Steph Carcamo:
Sorry, just wanted to add something. Yeah, I had a client do something unique with Amazon not necessarily competing, but they do have and list their products on Amazon. So, we would lead people to Amazon hoping that they come back to the site and the client actually incorporated a contest in there. So if they bought an Amazon sharing that confirmation number and then being able to redeem something on site, on the actual site was how we tried to link them back through, to purchase on website. I think it can be something you partner with yeah, and try to get your customers back to or background.
Fiona Stevens:
That's really interesting because if you can get them back to make the second purchase through you.
Steph Carcamo:
Through you, yeah.
Chad Rubin:
It's a little bit of a nuance, right? There's a little bit of a gray area in that, where you don't wanna violate Amazon TOS, but one of the strategic ways I've seen people do that, you sort of put like your economy products, maybe you're category leader, maybe one color of something of a variation on Amazon, and then when they buy the product and they get the product, one way that you can collect information and be within terms of service, is through a returns page, sorry warranty, your warranty, like you offer like a lifetime guarantee if you register the product, and that's one way you can collect information that you wouldn't be able to collect because Amazon's really, really strict around confidentiality around the PIA. So just one little area I wanted to share.
Fiona Stevens:
That's a good catch, I wouldn't have been fully aware of the terms of service actually, what a great shout. If you just put a couple of your flagship products or your sort of, really leading the ones that sell really well, and then bring people in the other way. Fantastic, we're getting a bit tight on time so don't have a huge number of questions that we can fit in now, I'm just trying to pick my favorite for the last one. Let's go with, so Charlotte is from an agency, and she would like to know how merchants can boost customer lifetime value in 2021. Steph, can I come to you first on that one?
Steph Carcamo:
Yeah definitely, I think more the customer lifetime value, definitely up-sell and cross-sell can come into play here. But, not only that, like we've been saying community, and making sure that we're trying to capture the appropriate information where we can talk to the customers, or just make sure that they're really aware of what the brand stands for. And then also making sure that whenever they're coming to site, that it feels familiar, it feels more organic, like it's part of them, like it's their site too that they're going to go shop for it, I think overall making sure you're connecting on that level will help.
Fiona Stevens:
Yeah absolutely, brilliant, and Alex, how about you?
Alex Whitney:
I agree, I mean it's, again like, making sure you're capturing as much data as you can, but then being able to make sense of it, and use it in delightful ways. You know, hey, over your lifetime with us, you bought multiple products from North Face and we haven't seen you in awhile, why don't you check out what we got going on with North face? And acknowledging that, acknowledging customers who have been loyal, who maybe need a bump with recommendations and potential incentives. But I do agree going back to what we talked about earlier, don't always put money on the table right away. You know, if you're doing a, someone who's bought from you once, and you're trying to drive a repurchase, don't give them a discount code right away put it show them trending products, show them product recommendations, get them on your blog or something like that. And then, if they don't action that after a reasonable amount of time, then it might be time to introduce some kind of incentive. But yeah, thinking about it from that perspective, for sure.
Fiona Stevens:
I like it playing the long game a little bit more. Fantastic, Chad, how about you, what would be your one big way to drive customer lifetime value in 2021?
Chad Rubin:
Well, I've shared virtual kits and bundles, but that's like essentially reducing the costs of acquisition. I'm trying to think if there's any other ways that I would like increase lifetime value of the customer. I think that's a good start, I think understanding the customer, I think segmentation like we shared, I think there's no inherent value of just discounting. There has to be this methodology of premium thinking. And one way to do that, as an example, if you're exploring intermittent fasting, and you sell a product that helps people reach ketosis. So, perhaps instead of just saying, hey, here's 20% off the trial we're doing, you can say, hey, here's a strategy guide on how you can implement ketosis or intermittent fasting into your life. And when you do that, you're establishing a relationship with the customer that wasn't initially there there's more trust that's there, and it's a deeper way to buy and get deeper into their wallet and get wallet share. And now you have this relationship where now your a trusted source, I think this is very similar to what Alex was sharing, what Chloe, and Steph was sharing, et cetera. But now you're a trusted source where now they're going back to the well, to find more information, you create them on this lifetime journey, which allows you to inherently actually get more lifetime value from that customer.
Fiona Stevens:
Yeah, I love that, I think, hey, how did you know I was looking intermittent fasting?
Chloe Pascal:
I was about to say the same thing, I was like, how does he know?
Fiona Stevens:
I think most people are at the moment. But, no, I think you're absolutely right, it's building trust with content and taking people on a journey with your brands, spots on. And Chloe last but not least, anything around increasing customer lifetime value in 2021?
Chloe Pascal:
I don't know if I have anything smart to add, given everything has been said, I mean, to us like segmentation is always the best thing to start with, like collecting as much data as you can, using that data to really understand your audience, segment it, and then really deliver personalized experiences throughout the website, is always how you're gonna deliver the best and increase that revenue, so, yeah I don't have any additional specific example, I guess.
Alex Whitney:
There's just one thing on the top of the funnel, just going back to acquisition, use your customer data, your existing customer data for ads, right? So, like identify your most loyal valuable customers and maybe test that out with lookalike audiences on Facebook, Instagram, Google, see if you can use their massive data set to match your ads with net new people that look like your most valuable customers, which can kind of drive down some of that ad spend because it is a really expensive.
Fiona Steve:
Yeah, it's a great point. And oh, Alex you've hit on a question I really wanted to get to today but we just haven't had time. So, and you'll have to tune in next week to hear this one, but all around, obviously Apple, and Facebook, and Instagram the changes to privacy policies and things. It's gonna have a huge impact on people's ability to really track the results from their ads. So yeah, that is a question that we would definitely come to next week and it will be in the followup content. So do stay tuned on that one, 'cause I think it's a bit of a game changer. Okay, I'm really sorry to say that it's all the time we have and all the questions we have for today. Thank you so much to everybody who submitted a question. As I said, if I didn't get to yours then we'll do our best to respond in, follow up content, or please do reach out to any one of us. Thank you so much to Chloe, Steph, Chad, and Alex for joining us today, that was a great session. Really appreciate your expertise and your insights and all the examples that you have as well. To everybody listening and watching a big thank you to you as well, do you keep an eye on your inbox next week, for the final chapter with four more trends, and don't forget to join us for the AMA on Wednesday where we'll hear from Rewind, Reviews.io, Attentive and Shoelace. So one last big, thank you to our speakers and we'll hope to see you next week.
Fiona Stevens:
Thank you so much.
Chloe Pascal:
Thank you.
Alex Whitney:
Thank you everybody.
Chad Rubin:
Thank you.
Fiona Stevens:
Bye.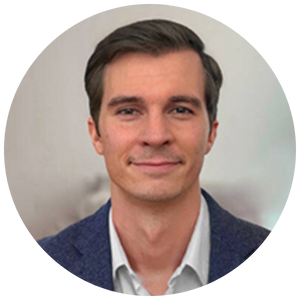 Written By
Matt Rickerby
Matthew Rickerby is the Director of Marketing at Extensiv, the leading solution for multichannel, multi-warehouse D2C brands. For the past ten years, he's covered e-commerce topics ranging from SEO to supply chain management.