Exclusive Sneak Peak Into An Amazon Warehouse
Have you ever wondered what exactly happens after you click the "buy" button on Amazon? For most people, you place your order (likely using Amazon Prime) and two days later your package arrives. Simple. Right?

The inner workings of Amazon are an enigma to many online customers. Amazon provides convenience, selection and solid prices, so what else matters?

This weekend, we took a road trip down to Middletown, Delaware to find out firsthand what makes the e-commerce goliath tick by visiting an Amazon warehouse (known internally at Amazon as a "FC").

Look at the sheer size of this Amazon warehouse. If that doesn't give you perspective this warehouse can fit 25 football fields within it. Its insanely massive.

Note: We were prohibited from taking photos so we only took a handful for your amusement (outside of the restricted zone of course)

As online sellers ourselves, this place was Disneyland for all things e-commerce. If you sell, and you sell seriously, then this place is the pinnacle for how true logistics and fulfillment should operate. From automation down to the finest detail, to a tireless workforce dedicated solely to surpassing expectations.

Below you will see two infographics:

1) How Amazon receives the product you send to them after you do your Amazon FBA workflow

2) What happens after you click the buy button and make your online purchase
1) Attention FBA
Amazon Sellers

(Click to See More)

2) Attention Amazon
Shoppers

(Click to See More)
Now that we've wiped the drool from our mouths, here are our takeaways:
Takeaway #1 - Divide and conquer: Amazon isolates every step of the fulfillment process and optimizes it.
Takeaway #2 - Scan, scan, repeat: Amazon doesn't need to store one product in the same location - they provide checks during the entire pick and pack process. There's accountability the whole way through
Takeaway #3 - Third-party products: Come into the fulfillment center like any other inventory and sit on the same shelves as stuff sold by Amazon itself.
Takeaway #4 - Amazon solidified their position in the U.S. as THE e-commerce company and that's not changing anytime soon.
Takeaway #5 - Amazon is technically a natural monopoly and their logistics is their secret weapon. Amazon has been doubling down on logistics and has their process down to scale.
Takeaway #6 - Automation technology wonders: Amazon prints and places shipping labels in under a second and has conveyor belts that automatically segment packages into proper loading docks. NO ONE ELSE CAN DO
Takeaway #7 - Infrastructure and process are crucial when it comes to online selling.
Skubana Team Quotes:
Our Operations Manager: There were no robots :( but I like the fast stamping labels and the conveyor belts and those sweet binoculars! (We got swag)
Our Account Manager: Hustle. Loyalty. Respect. This building, along with their employees, move fast and play hard.
Our Marketing Team: Amazons operation is astounding. If you told me to run around this building I'd probably pass out from heat exhaustion. (I'm also really out of shape too) That being said, just wow. I've never seen anything on such a grand scale of efficiency.
Our Customer Service Rep: The meticulous strategy that Amazon uses to run there entire warehouse was impressive. The resources they have available for there employees are great. The way the conveyor belt automatically senses weight distribution and shifts it a different way was cool, as well as how it stamps labels within seconds on each package!
Now to the fun stuff: If you do decide to take the trip on down to the Amazon warehouse in Delaware, you absolutely have to visit Dogfish Head Brewery. Not only do they have cornhole, but they have bocce ball too. And, when you walk in you get free craft beer. Need we say more?
Here's proof of the fun to be had:
Disclaimer: Don't drink and drive people. We had designated drivers. Remember safety first then Rock & Roll.
Putting it all together
If you ever get the chance to tour an Amazon facility, jump all over it. When you see the inner workings of Amazon's top-notch fulfillment capabilities, you can only drop your jaw and stand there in sheer amazement.
As a online shopper, you'll be amazed at the hustle bustle and sheer scale of this company's capabilities.
As a seller, you'll learn from the best and get an insider look at why this company is dominating the e-commerce market and how you could further apply these principles to your business.
P.S. If you want a scalable solution to help you sell on Amazon for a fraction of the cost, look no further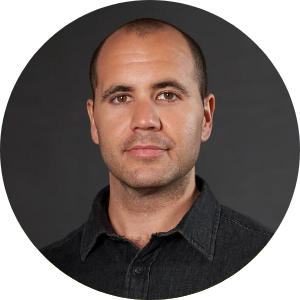 Written By
Chad Rubin
Chad Rubin is the co-founder and chief executive officer of Skubana, a multichannel e-commerce software the enables brands to unlock growth by unifying their back-office operations.