Navigating the New Year: How to Future-Proof Your Holiday Shopping Strategy for 2022 - Recording
December 2, 2021
47

min read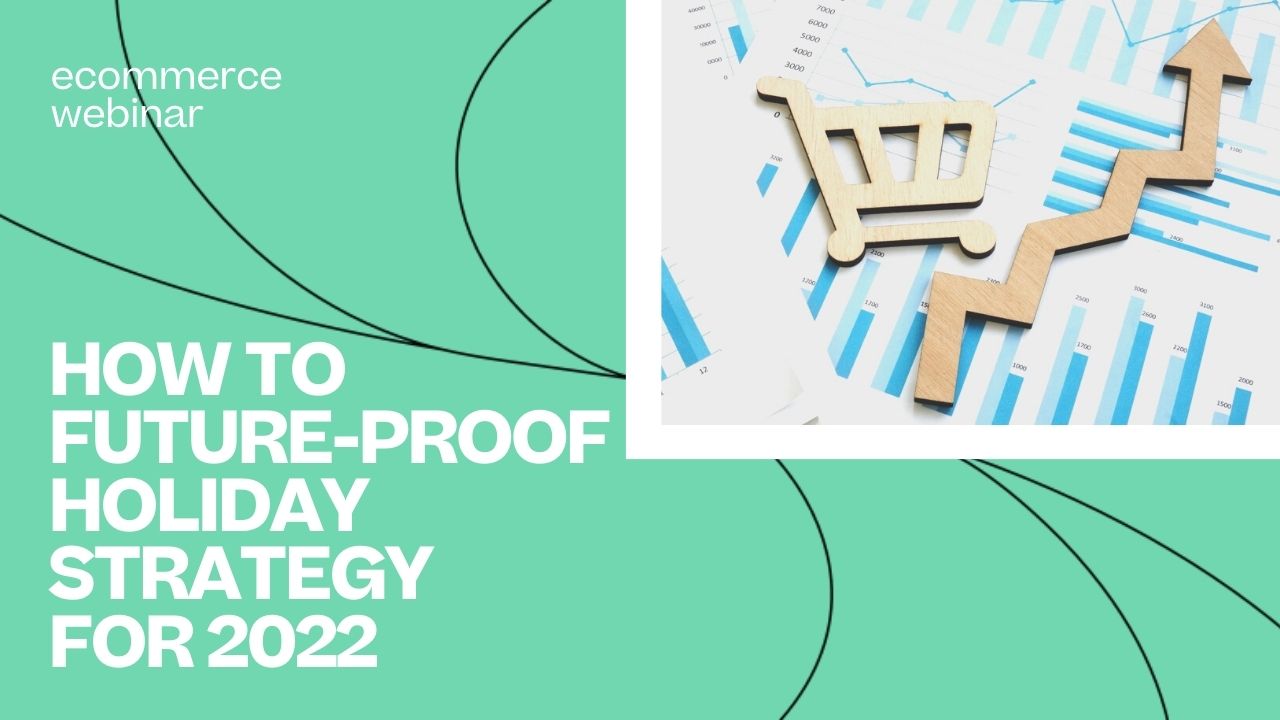 After the highly anticipated holiday shopping season has come and gone, online retailers often struggle to maintain consumer interest and sales 💰. To prevent the holiday momentum from fading, brands must focus their efforts on building customer engagement 👩 into the New Year and beyond.
Transcript
Courtney Coviello:
Okay, one... Okay, so now attendees are able to join. Hey everyone. Thanks so much for joining another Refersion virtual session. We're just gonna give it a few minutes to let our speakers join and get comfortable and make sure that all of our attendees are here. So we'll get started shortly, but just feel free to look around and see.

Phillip Jackson:
Grab something cold to drink or warm, depending on where you might be.

Brandon Rowe:
Are there any other cold coffee, cold brew people year round. 'Cause that's kinda my MO.
Also, you?

Jon Knott:
Yeah. Wow.

Jon Knott:
Wait, every single panelist is a cold coffee year around person, wow.

Chris Pinkerton:
I live in Canada. I'm in Canada. So we drink warm things in the winter.

Phillip Jackson:
I'm in Chicago, so it's below freezing sometimes, but no pain, no gain.

Jon Knott:
Yeah.

Jon Knott:
Any other way to be, has anyone tried common tier for iced coffee? No?

Jon Knott:
No.

Phillip Jackson:
Oh great, now I've gotta drop my referral link in the chat here.

Brandon Rowe:
That was not the point of today's webinar.

Phillip Jackson:
I know, but Refersion, you gotta give me credit for it, right? Come on.

Brandon Rowe:
Absolutely, that's why we have ya, yeah.

Jon Knott:
And here's to Olivia she has iced coffee next to her. I do as well, so.

Courtney Coviello:
Awesome. Okay, well I'll go ahead and get us started. So just to introduce myself, I'm Courtney Coviello, I'm Refersion's integrated marketing manager and thanks so much for joining us today in our discussion around e-commerce trends for the new year and beyond. So today we'll be focusing on the benefits of building a community, upcoming trends regarding sustainability, supply chain logistics, taxes, and payments, and the cross-functional success between agencies and partners. So before we get started, I just wanna run through a few housekeeping rules. So we do ask everyone to respect both our panelists and fellow attendees. So if you wouldn't mind just leaving yourself on mute throughout the panel discussion. And then if you do have any questions, this is a live session. So please submit them in the Q&A section at the bottom of your screen. So there's a chat bubble and then there's a Q&A session. So for the questions for the panelists, try to keep those in the Q&A section, if you can. And then be on the lookout for some of our poll questions, we have a few that'll be coming your way. And with that, I will go ahead and introduce our host and moderator Phillip Jackson. So as chief commerce officer at Rightpoint commerce, Philip acts as the lead of commerce solutions, strategy partnerships and go to market. So he has over 15 years of experience creating unique online customer experiences, and he's built and managed both e-commerce for some of the world's most recognizable brands. So Philip is the organizer of the South Florida E-commerce Meetup. He hosts the successful podcasts, Future Commerce and Merchant to Merchant with over 1 million downloads. So Philip, thank you so much for joining us today. We're so happy to have you. I will go ahead and pass the torch and let you take it over from here.

Phillip Jackson:
Thank you. I never knew how much I needed a hype person, but now that I had it, I don't think I can ever live without it. When you asked me for a brief bio, I gave it to you. I did not know what it was... I didn't even think that you would possibly even do it. There's so much more. I could have put it to that. Welcome everybody. Really glad to be here with you. One of the things that I'm so delighted about is that this panel today recognizes the entirety of the e-commerce ecosystem and customer value chain from the creation of products and the funding of our businesses, all the way to how stuff gets to your door and how you bring customers back to shop all over again. It's a beautiful set of panelists today. So I can't wait to get into it. You know, we're gonna cover a lot of things today as Courtney already mentioned. But one thing that I want is I want this to be useful for you. And so this can be a little bit of choose your own adventure. If you do have something that you're struggling with in your business right now, and the lead up to Black Friday, Cyber Monday, we haven't got some of the smartest people in the ecosystem here that could possibly help you with that. We're not therapists, but we do play one on the internet for you at least as far as e-commerce management is concerned. Before we get into the conversation, I want you to meet this group of fine people. So I'd love for some introductions from our panel and learn more about their professional experience. So let's start with you, Chris. Why don't you introduced yourself.

Chris Pinkerton:
Hey, I feel great to be here. I'm excited to talk about all the exciting navigational topics that are gonna take us on today. My name is Chris Pinkerton. I'm with Clearco. Clearco's the world's largest e-comm investor. We've invested in just over 6,000 e-commerce brands. We've invested about two and a half billion dollars. We help provide non-diluted working capital to help scale and grow brands. So a lot of our brands use our capital for customer acquisition on Facebook, Instagram, Google campaigns and conversely, they also use it for inventory. So it's really about trying to balance the complete opportunity that's in front of you and how you can maximize not only customer acquisition, but also a sell-through and inventory. So I'm looking forward to chatting with that today.

Phillip Jackson:
Fantastic. John, why don't you give a quick intro?

Jon Knott:
Sure, thanks Philip. Thanks everyone for joining today. My name is Jon Knott, senior partner manager here at Omnisend. If you're unfamiliar Omnisend is an e-commerce focused marketing automation tool, a lot of buzzwords, but they're all important. More or less, we give folks the opportunity to leverage email, SMS, browser push notifications, to provide a personalized experience for customers and drive consistent revenue on autopilot. I'm happy to everyone's here today and excited to dive into some good stuff.

Phillip Jackson:
Fantastic. Alexa. Did I just trigger everybody's Alexa. I'm so sorry, but go ahead.

Alexa Fuentes:
Apologies in advance for that. Yeah, hi, my name is Alexa Fuentes. I am a customer success manager here at Skubana, which is a cloud-based platform that allows you to process back in orders, purchasing inventory data, all in one from your sales channels, your fulfillment networks and all of your warehouses. So we handle order routing, accounting, shipping, inventory, all in one, really just to help improve operational efficiency and just lower overhead costs. So I'm really excited to be here and excited to dive into some of these topics with you guys.

Phillip Jackson:
And we're excited to have you and of course our esteemed hosts here today, the folks that Refersion who are providing all of the infrastructure and the Zoom and brought us all together, Brandon, you wanna give us a little bit about yourself?

Brandon Rowe:
Absolutely. So Brandon Rowe. I'm a relatively newer to Refersion as the brand director and we make affiliate marketing simple. I'm bringing everything to your fingertips from campaigns and management to attributions and payments all the way through discovery, data, privacy, et cetera. I'm really that end-to-end affiliate marketing platform to manage from start to finish as you build and scale, we're really your platform for that. So thank you guys all for joining us today and giving us your valuable time and intelligence here.

Phillip Jackson:
I do think there's a couple of features that we're gonna exercise on this platform before we get into it today. If you're in the United States, you know, we're coming up on Thanksgiving. Chris, I think you said you're not, so just earmuffs. It's fine, but we're gonna utilize this South Pole feature here because we do want to take the audience temperature as we go, just to get a little bit of a taste of it, pun-intended. I'd love to know what Thanksgiving side here. If you are in the US you're most excited for, I think some of the options that'll come up on the pole for you there is stuffing, which is, might be one of my personal favorites, mashed potatoes, green bean casserole, which is the thing we always wind up bringing. Cause we forget to bring things to potlucks. Cranberry sauce, sweet potatoes, corn. While you're putting those in the poll feature, if that pops up for you, you know, you'll know how that works and we'll kind of hit those things as we go. And I can see, let's see, I'm gonna go ahead and vote here. Oh, hosts and panelists can't vote, that's such a bummer. I really wanted to swing the vote a little bit because carbs are not the enemy despite what most people would have you believe. Let's get into it because it really is.... This can be incredibly insightful and helpful for you. It's amazing what happens this time of year. If you are calendarized in your fiscal year, you not only have to deal with Black Friday, Cyber Monday, but you're probably planning for budget season right now. Are you coming to the close of it, at least I hope you are. This is where your years are really made or broken for a lot of businesses. I'm curious what this panel of experts believes is going to happen. And maybe you can give us some insight from your perspective in your businesses. The NRF National Retail Federation here in the United States is predicting a 12% increase in retail spending. And I think only 5.2% of that is going to be inflation based. So let's start with Brandon, let's kick it over to you. What can we expect for this Black Friday? Are you feeling bullish or bearish?

Brandon Rowe:
I think definitely bullish. I just think we're gonna make it there. Hopefully I choose the right term. I'm not a stock professional. So I think it's gonna be awesome is what I'm guessing. I think just with the continuation of e-commerce being lifeblood for everybody right now with ongoing pandemic, et cetera, I think it goes without saying we're expecting it to be another phenomenal year of Black Friday and Cyber Monday dictating the holiday season. I think for us in particular, we're just seeing a lot of bigger brands kind of leaning in towards affiliate marketing in our space, which is a newer trend. I think we saw the prevalence of that come to the forefront over the past year and big brands really wanna get in front of those micro nano influencers and creators. So I think we're gonna see a continuation of that. In particular is just that extension of local communities building that up and probably increasing interest in payments and compliance, things of the like. It's that time of the year. So those are my predictions here for Q1 and Black Friday and how that's gonna lead into it.

Phillip Jackson:
That's I feel the same. I think we all, you know, I'm buying more online for sure. And that's, you know, well, let's just face it. I never leave this room anymore. This is the only place I ever go. Listen, I even ordered my coffee online, as we were talking about earlier. Chris, you know, friends over at Clearco, you have a very different perspective here, and we're gonna talk about all the other stuff, supply chain challenges, and we'll get there. But you sit in a different part of the ecosystem in that you see companies looking to access capital, you know, what perspective might you have around Black Friday, cyber Monday? Maybe folks that were looking to increase positions in inventory six or eight months ago. You probably knew six months ago exactly how Black Friday and Cyber Monday were gonna go.

Chris Pinkerton:
Yeah, that's truthful. I mean, we did see the ramp up of inventory capital being deployed a lot earlier than we did historically. We're also seeing a Black Friday, Cyber Monday, a period early, because with inventory shortage, because people are just saying, okay, it's now Black Friday, Cyber Monday. So customer acquisition is starting to be a bit more aggressive earlier. So there's a lot more spend in the marketplace earlier. We know consumer demand is there. And so I think with limited inventory, they're trying to balance how they can maximize the opportunity with the existing inventory they have. I know we'll touch on supply chain and other challenges, but we see factors like acquisition costs increasing and supply chain volatility. So brands are planning earlier and also we do need to look forward to the Chinese New Year coming as well. And if supply chain issues are happening now, we're also seeing people ramp up to try and get their early orders in for next year, because we do know there's a three to four week shutdown with Chinese New Year. So that sort of capital is being deployed in use right now to plan for the future in the marketplace.

Phillip Jackson:
Wow. And that's it. It's such an interesting perspective and where you sit, I can't wait to come back and hear a little bit more. John, I feel like Alexa has this insight into supply chain and inventory that none of us have, and I wanna get there, but I don't want to like hold it off. I feel like we're gonna talk about supply chain. It's gonna be a downer. John, keep the good vibes going. How are things looking from your perspective at Omnisend and, you know, our folks send an email earlier? Are they getting folks to purchase earlier how to pull in those sales in?

Jon Knott:
Yeah, I mean, we're seeing massive growth on our end. I mean, we've almost doubled our number of customers year over year, because more folks are seeing the value in the high ROI in email, as we move away from relying so heavily on these page channels. And this is gonna be a massive Black Friday, right? Fueled by the fact that we've trained millions, more people to shop online, right? That was a behavior that a lot of them didn't do. And now, you know, we kind of had to force function in 2020 during the pandemic. Certainly there is some supply chain, you know, wrench in the plans that is honestly an opportunity for a lot of brands, right? You have an opportunity to start your Black Friday, Cyber Monday promotions, even earlier than you did last year. And even, I know last year it felt criminal how early you started them. But if you don't have them, you know, going out next week, I'd say you're probably behind a good majority of brands. So I'd say if you don't have Black Friday, Cyber Monday promotions going out before Black Friday, Cyber Monday, you might be up against others that, you know, are competitors of yours that are potentially doing so. So I'd say the sooner the better. But no, I mean, we saw that the total amount of e-commerce sales is obviously growing year over year, pretty steadily. I think in 2020, it was at the height it's ever been in terms of the piece of the pie that e-commerce made up versus off offline sales. And we've now kind of come back to earth a bit. And we're at about 18.6 is like the anticipated percentage of commerce sales that are e-commerce. So now we're trending in the right direction. And I'm just curious to see how the supply chain wrench in the plans ends up for.

Phillip Jackson:
We don't talk about it. It doesn't exist, John. You're in the marketing automation space. And I know I always look forward to getting 16 emails a day from nordstrom.com during Black Friday, Cyber Monday. My sister calls Black Friday national unsubscribed day. But I think that this is... I'm with you. I think this is actually quite an exciting time for all of us. All right, Alexa, don't let us down. This isn't the downer. Skubana, you guys see, you have this insight into, you know, thousands of thousands of direct to consumer brands and enterprises that, you know, you see the velocity of inventory that's moving through. You see stockouts when they happen because people keep enterprise data in the platform. From your perspective, are we gonna have toys under the tree at Christmas? This is the question we all need to know the answer to.

Alex Fuentes:
I wanna say yes. Like if you are on our platform, you should have been planning months in advance, right? Like John said, the earlier the better. A lot of my accounts are planning in the summer for stuff to come, because they know that there's a chance that they might not get the products in time. So the cool thing about Skubana though, is that if you're doing it right, which we are, we have an open API, which allows our customers the opportunity to connect with different three pills around the country that will help specialize in whatever product they need. If it's FDA specific, if they need prep, work, all of that fun stuff, we can connect with those. So if you've diversified your fulfillment network, you're sitting in a pretty good space to get things out the door and kind of meet those customer expectations. And then with our forecasting capabilities, you know, you should know more or less what kind of stock you really need far in advance to make those calls going into next year? So yeah, some really exciting stuff. I got started getting those emails like last week to shop online and I'm trying to hold off, trying to hold off until next week.

Phillip Jackson:
I Should've known that if you're on a platform that basically helps with predictive forecasting, that may be that folks on that platform might be doing a little better than most. You'd be surprised of the 45ish brands under management at Rightpoint a shocking number of them still do a lot of demand planning, the old fashioned way, not ledgers and you know, and paper, but, you know, Google sheets, sure. I think that that's one of those things that you sort of have to contend with these days is that even in modern e-commerce organizations, a lot of businesses need more infrastructure shift or more investments, technology investments to help them, especially in times like this, where it's, you know, we're kind of in that such an interesting time for all of us. You touched on this Alexa, the time to strategize was ages ago. There's themes that are developing right now that we're all probably thinking about as we're in the midst of 2022 planning and our brands, you know, I would come back to you, Brandon. I'm curious, I've heard of Refersion pay. I know there's a lot of innovation that's happening sort of in the ecosystem. I'm kind of skipping ahead a little bit here, but like, what are some of those exciting innovations and some of those things that are coming that will meet some of those consumer demand and rising consumer expectations that Alexa just touched on?

Brandon Rowe:
Yeah, I think just the whole end to end management, streamlining, I know you mentioned payments, taxes, people are looking for all-in-one and then capabilities that are gonna streamline what they're able to do in a day and get back. I think our value add is that we're able to give time back and people's day have clear, accurate information, making sure payments get out timely. I think you'll see increased payment options. As bigger brands start to work with more and more affiliates, they're gonna have to diversify the way that they interact with creators, influencers, affiliate programs overall. Some of the other things that we're seeing just in general is more of a shift away from paid advertising and really leaning in on the affiliate space because up to 25% of revenue can be sales revenue can come from the affiliate space based on our data. Also first party tracking is gonna stay evergreen with cookies cessation and things of the like. So coming out with solutions that really keep customer data at the forefront of all that we do, I think really just getting as close to the customer as possible is gonna be really at the top this year. And what ends up transpiring from the greater economy and how business models are being dictated by that now.

Phillip Jackson:
I've heard a lot this year about zero party data. I made this joke once before, not a single panelist is gonna laugh at this, but I find it funny that this year is like the year of zero party data. Last year was the, your first party data, 2022 trend line, negative first party data. I'm just calling it now. Chris, let's go over to you. If we're setting the holiday shopping season aside, and we're thinking about next year, what are some of those emergent like categories, like areas for investment for existing brands and areas that were new brands coming to market are looking to acquire capital? Like what are the things we should expect to see in 2022?

Chris Pinkerton:
Yeah, totally. And I think thinking of future-proofing is all about risk mitigation. So some of the things that I think everyone was touching on is really about how you can think ahead because demand will be there, but how can you fulfill demand? That's really the challenge that we're trying to solve for today. So if we're thinking about the future, we need to think about how we can diversify supply chain, how we can maybe own the entire manufacturing cycle and bring and change your product mix so that you can future-proof your business. But to that some of the trending things that we're seeing, that companies that are growing quickly using a lot of capital to scale and grow, we're seeing a couple of kind of categories that are trending. We're seeing what I'm calling kind of taboo topics or previously taboo topics that were uncomfortable to talk about, but they're marketing themselves with humor and with directness. And those are companies like TUSHY and Nicks and Squatty Potty. And those types of brands are seeing a lot of a D2c traction today. Beauty and wellness has always a strong category, but inside that the sub categories that are growing are like male grooming and cosmetics and lotions, like shifting to a bit of a different demographic profile. Those are really trending right now. And I also call this a new category, just make this up home sanity products. So these are like, you know, cardboard forts, and Foam Forts for your kids to keep them occupied while you're trying to work at home and stay sane yourself. So those are ones that we're seeing that are meeting the market demand and trying to maximize the opportunity as the trend is hot. So those are some of the things we're seeing.

Phillip Jackson:
I was thinking about this before, is that like I could... You know, it makes sense this home sanity product vertical, it makes so much sense. I have rented so many bouncy houses since this pandemic began. Like it's like a tuxedo. At some point it just makes sense to buy. You know, it seems like a worthy investment. I love that. I'm really excited for that. I'm gonna keep an eye out for it. Alexa, I'm just gonna... I'm going out of order, cause I'm feeling a little bit excited today. When you're thinking about your trends, things that you're seeing and maybe some of the advice that you're giving to your customers, what are some of the things that pop out for you in 2022 that we can all maybe glean some insight from this Skubana side?

Alexa Fuentes:
Yeah. So something I'm personally really excited about is a lot of the... We're seeing a lot of trends kind of surrounding sustainability aspect. So, you know, we have a Skubana customer called last object who actually utilizes our open API to kind of help, you know, drive home that eco-friendly packaging, that's important to their team and their customers. So it makes it easy. And you know, it diversified all of their different locations. So they actually have some warehouses and are catering to their Asian and Australian customers specifically as far as, you know, just things that they can do within Skubana. I kind of get excited about our ability to handle bundles and kids. I think it's something that more people should do. Personally, I get excited when I get a surprise package and it has bunch of random products that I may or may not know about because it's a brand that I love and that's a good way for customers to get rid of access stock, you know, market a product that is like a mystery box that has, you know, a few of your maybe least popular items, but it exposes your customers to something they may not be used to, and it helps increase your AOV. So I don't know something I'm excited about and I hope others are too.

Phillip Jackson:
This is something I had never considered before. I think it's really interesting is the capability of your operations platforms sort of maybe guiding your future merchandising strategies. I often see it the other way, which is merchandising and marketing are like really amped to do something and operations really can't fulfill it because of some sort of legacy stack. What an interesting turnabout to see this kind of come the other way. Jon, on the Omnisend side, you know, we had partnered last year with my podcast, Future Commerce to tell a bunch of stories. And the thing I kept hearing over and over again on the Omnisend side was you can do a lot more with a lot less effort and a lot less work so that you can focus on the things that really need your undivided attention. That sounded like automation at the time. Is that also the trend going into 2022 is helping brands sort of put more on autopilot? Tell me a little bit about what you're seeing.

Jon Knott:
Yeah, no, I would say that, you know, short answer is yes, right? I think there's the barrier to entry to starting a brand obviously is so much lower than it was five years ago, and it's much, much lower than it was 10 years ago, right? So, I mean, oftentimes these brands are a one person, two, three, four person shop, right? They don't have someone that's dedicated to doing just, you know, well search or just display, right? They have, you know, one person who's doing, you know, 18 different things wearing different hats. And so the ability to scale your efforts is super important. So that's why I think that partnering with platforms where you're able to scale your efforts, where it there is, you know, data it's bubbled up it's user-friendly and like you mentioned, you're able to easily automate or segment what is that you're doing. And so at Omnisend we obviously give folks the ability to build, you know, multichannel campaigns and automations in one platform, right? That's time-saving. We give folks the opportunity to segment and better personalize their communications, right? And ultimately it doesn't take a rocket scientist to get good at email marketing because a lot of the automations were available out of the box and our automation workflow library as well. So the ability to scale your efforts and to be able to do more with less, like you mentioned, is definitely a trend that I think we'll continue to see coming to fruition.

Phillip Jackson:
I'm really interested actually on that piece there in the sort of like not empty software nature. There's this anxiety that I always feel on behalf of merchants of just like you're going to enact a new program, you kind of have to like populate the campaign with all of this really brilliant idea, like with all of these really brilliant ideas and your case may be workflows and, you know, I'll have to forecast it to 2022 and turn it on myself. You keep having automations libraries like that. And folks who ask to implement those kinds of things like at Rightpoint, we have no more work to do. So I'm not sure what we do in 2022. Just kidding. There's plenty of work to do because cookie lists, as it was mentioned here earlier, I think is gonna be a challenge. It's gonna shift a lot of marketing dollars to other channels. And we're seeing brands be way more experimental these days. In fact, almost experimental to almost a concerning degree in the channels that they're really shoving a lot of money into. So it's gonna be a really interesting year. And it's been, you know, the last two years are all things that we've all had to deal with together. You know, I really want to hear from this panel specifically about like an evolution of business models. So like the past two years in e-commerce has shown us that, you know, consumers are, their expectations are making us change even the way that we're bringing products to market. Alexa mentioned sustainability. It's a really good example. And so if we're thinking about the ways that brands are changing customer experience efforts, to be able to stand out from competitors, I am curious how all of you are sort of contending with that. What are your customers, customers expecting from those brands and how are you helping them to meet those? Let's start with Chris this time. You talk to companies every day who are trying to finance the next phase of growth, what did they say that their customers expected them today?

Chris Pinkerton:
Yeah, I mean, I think they're all really trending into personalization. I mean, one of the biggest challenges with... You mentioned inflationary pressure and acquisition costs are increasing. So there's margin pressure on the business. What they're really trying to do is truly understanding, curate an audience, using some of the tools and platforms that are here today, and then use that data to provide a much more personalized experience so they can deliver the right message at the right time. It's going back to, you know, marketing of the 1930s and 40's is trying to deliver the right thing at the right time. And part of that becomes extremely challenging if you don't have the right tech stack in place to be able to start to approach your audience in that way. And they're also starting to lean into, you know, environmentally sustainable type of solutions as the market needs change. We're starting to see, I mentioned a couple of key categories, but whatever the category is, environmental solutions, things like laundry detergent strips, right? That are not, you know, large, you know, cumbersome things to ship that people wouldn't traditionally order as a D2c brand, but now you can order an innovative product and indeed to see way, and you can use that to curate like-minded audiences and like-minded products to sell to that same consumer base. And that's really all about personalization and then scaling that across the infrastructure that you've built.

Phillip Jackson:
It's such an interesting thing. And if you're seeing that here now, I'm curious, timescales are compressing. It's like from idea to implementation is shorter than ever. And, yeah, that innovation cycle is getting shorter and shorter. I can't wait to see what's happening there. John, just coming over to you, You know, what are those expectations that are sort of leveled and how are, you know, your customer's customers reacting to changes in the market?

Jon Knott:
Yeah, well, I first liked to extend a job offer to Chris, to come and work for Omnisend. Cause that's pretty much exactly what I was gonna talk on is the personalization bit so totally agree there. I know we're not using the term zero party data, but I'm gonna use it. I think that the more you know about your customers sooner, you know, the reduction in time to first revenue or first sale, right? And so I think the brands are getting really good at knowing more about their customers sooner, which is just leading to a better experience overall. And the consumers expect that. Now, I think this is a highly contested topic, but I know personally, whenever the iOS 15 came out, I said, sure, you can follow me across different sites. Cause I like when ads are relevant to me, I appreciate that I would genuinely purchase, I don't wanna see items that I'm never gonna purchase. Like, what's the good in that. So I know that there's certain privacy constraints. And I think that we'll continue to see those larger companies like Facebook and Apple kind of put the choke hold on privacy. And so I think we've already discussed this a little bit, but brands are gonna have to get creative for where they're spending their dollars. 'Cause they're not gonna be spent as much on unpaid, you know, avenues as they maybe were before.

Phillip Jackson:
Well, not with that attitude and they won't, if you have a... Oh, I finally the poll thing update, I've been like clicking this thing, furiously. Just wondering if it's just for everybody's benefit. John, I know you were really excited about this stuffing is the one that won 45% of the vote. Coincidentally, 45% of the people also concerned about cookie changes in IDFA. Totally made that up. If we, you know, if we were thinking, you know, over to you Brandon, is this trend line in like a decrease in paid advertising, the shift of where people are putting paid acquisition dollars. I would assume that it's gonna go more towards affiliate marketing. You've already mentioned as much, you know, is what's how much growth do we think that we can see there in 2022? How much should would we expect?

Brandon Rowe:
I don't have exact facts and figures, but what I can tell you is if you're not already doing it, you're behind much like we were alluding to with Black Friday, Cyber Monday, the big brands are just doing whatever possible to get in front of them. And how that goes about as content is king delivering experiences that resonate with customers. People don't wanna feel like they're always being hounded by big brands. They want somebody that they know and trust. And that's why these big brands are going after audiences like this, because it really gets them in front of people that ultimately are their end buyers and it's being done so by people that they trust. What better way, it's kind of the new reviews, if you will, to get in front of people. And it's new revenue streams, to your point that haven't really been tested, roll thoroughly now, but now it's becoming mainstream. So to me, it's, you know, it'll be the Euro of affiliate marketing if the trends continue.

Phillip Jackson:
So I would... I hope so. I'll tell you, I spend more time these days in channels where folks make recommendations and I just take them for face value and like buy. If you recommend a book to me, you don't even have to say it was good. If you just say the title of the book, Brandon, I'm buying it. Like that's it. And that's the world that I live in and just shut up, take my money. I love, you know, having that kind of experience. Alexa, you know, I think you, you probably have, you'd mentioned already sort of bundling and kitting and sort of merchandising. What are some of the ways that, you know, brands are operationalizing some of those back end ops capabilities?

Alexa Fuentes:
Yeah, so I know John touched on this a lot earlier, took the words right out of my mouth, but automation, really, if you're doing stuff manually, you're really losing out on time and money. And you know, there's always that chance that there's some human error involved. Cause we're all human it's signed and really like the customer is dictating what the expectations are. So everyone, maybe not everyone just me expects to have their packages within two days. I know I get really annoyed when I have to wait for like longer than a week. That's just not a realistic expectation. So what our customers are doing are they're using that data that they're collecting from their customers. They know what, you know, what their shopping habits are, where they live, kind of like, you know, segment around the country and they're strategically putting their inventory closer to those areas so that they don't have to spend all that money on shipping costs or, you know, really just so that the customer has that really great experience where they're pleasantly surprised maybe if they get the package sooner than they want. I know that's always a fun thing. So, you know, automation with our order bot capabilities are really just shipping rolls to do, you know, best rate shopping, again, save money on shipping costs and then actually route your orders here, different warehouses, all without, you know, even thinking about it. Those are all things that you set up upfront. And so, yeah, just some exciting stuff there.

Phillip Jackson:
On that note, we have a poll for our audience and you know, this one I think is interesting. What consumer e-commerce trends do you see continuing through 2022? It's kind of touching on all the things we already mentioned here. Get those votes in. I wanna see what they are. While you're doing that, I'll mention, you know, Alexa, you made a really good point there about the speed of delivery. I think speed of delivery is becoming sort of its own means of arbitrage. I had someone on my podcast back in January and they were saying January 2021, two hour shipping is here. We are doing two hour shipping. Everybody, this is the future. And then I saw an article in Wall Street Journal the other day, it's like 15 minutes shipping is the future. And I was like, wow, in one year we went from two hours to 15 minutes. I can't even get stuff in five days. This is like the trend line yet again collapsing. It's harder and harder for us all to compete. And there's more places that are sort of customer aggregators or they become marketplaces on themselves. The last mile market is on fire. If you're in New York city, you've probably seen there's like 30, 15 minute delivery patterns now. It's crazy. And it just keeps ratcheting up those customer expectations. Let's as... I wanna leave a little bit of time here at the end for some questions. If you do have questions, use the Q&A panel. Just to put an end cap on that poll. All of the above at 77% was which of these consumer trends do you see continuing through 2022? All of the above, I think that's the right answer in that. These are all things. These are all areas of concern. We all have to make investments. And you know, when we're... This went so fast. So I had such a great time chatting with you guys, but let's kind of skip to the end here. How do we weave all of this together? And I think that we've done a pretty good job at sort of espousing some of the benefits of each of the platforms, but like what specifically could each of you do to help the merchants on this call to achieve their goals in 2022? Chris let's go to you. And cause I think you're right up at the top of that food chain. How could you help a merchant who's in need?

Chris Pinkerton:
Yeah, so we have about 35,000 e-commerce brands that have their data connected to us. So we actually provide free benchmarking of insights data. So you can just go to clear.co, connect your accounts and get access to understand where you sit compared her to a similar cohort of a business vertical of customer acquisition costs, return on ad spend, average order value, return rates, so you can understand what good looks like and where you fit in that. Because I think that's a very important perspective before you start making strategic changes to your business. You don't want to... There's a famous phrase, you wanna bring, you know, good audience to a bad experience. And so you wanna make sure that you're optimizing your customer experience funnel. One of the points on that poll three was customer centricity. That always needs to be in the forefront of what you're thinking about. And what we really provide is the insight into what's working, what's not working and then the capital to be able to solve for some of those challenges by ordering inventory earlier than you normally do. And then you need to cashflow that and trying to acquire, you know, the modern customer today, which is becoming harder to track and more expensive to find, finding ways that you can do that. And expanding and testing new channels are things that we provide capital for that is founder friendly. And so those are kind of the core things that we focus on in trying to solve for founders today.

Phillip Jackson:
Love it. When I think about the ways that we're acquiring new customers, you know, and diversifying channels where you acquire them Brandon, Refersion comes to mind, how does Refersion partner with merchants and maybe even folks in agency ecosystem and beyond to help bring more customers to the brand.

Brandon Rowe:
I think at the end of the day, and we started the call with this, it really comes down to building community. And I think Refersion really acts as kind of that hub in the affiliate creator, influencer marketing space. And I think fortunately it's evidenced by the folks that we have on this call, right? We have Chris that can offer funding to e-commerce businesses. We have Alexa that is kind of that last mile. We have Rightpoint that can help bring your brand to life as you've done on the call today and Omnisend that helped communicate with your customers and keep them up to date. To me, it's really at the end of the day, building that authentic community, building trust, as Chris said, it's always customer centricity, you know, death and taxes and customer centricity seem to be the things that will always be ever present. So I think to me, it's really about building that community, that trust and just meeting those customer expectations where we can with automation. And I think that's a commonality here amongst most of the panelists as well. And how can we get stuff to market quicker to make our customer's businesses succeed and be part of that and just have a genuine authentic interest in taking them to the next level and that consulting role. So, sorry, I get really excited about customers because it's what I live and breathe every day. And I think it's just so important to be transparent.

Phillip Jackson:
No, that's awesome. I love that. We're working together. I hear my customers asking every day how they can rebalance their paid spend. I'm really excited because, you know, merchants actually just to pontificate for a second. But one of the things that everybody on this call knows is that like, it's really hard to focus in your business when you have 30 things to manage, you have 30 channel partners to manage and you have 20 hands to shake in the process. And if you could find, you know, greater ways for you to maximize your spend without having to, you know, have 12 agencies to work with even better. And then at the end of the day, like being able to measure that, how are we supposed to attribute that all... The attribution game is really at the end of day, measuring whether all of that was successful. And sometimes you feel a lot more like a VC than you do a marketer because you're just making bets and that's not a great way to operate your business. John, you bring customers back. You help, you know, re-engage. Tell us how Omnisend can help everybody meet their goals in 22.

Jon Knott:
Yeah, so ultimately, you know, Omnisend works with about 70,000 e-commerce brands. And to Phillip's point, this is a really pivotal point for all of those opt in channels where you're in charge of the narrative, right? So not only are you driving them to convert during the holiday season, but you're also hopefully able to do, you know, a post-purchase campaign, some sort of way to continue that relationship. So it's not just a one-time sale, right? And so it's really pivotal that you not just think about getting that first sale, but also how can you continue to foster those relationships, those hundreds, thousands of new customers that have come into the fold, be able to segment them according to, you know, what you know about them, who they are and make them lifelong customers, right? I think to the Brandon's point about building a community, you know, brands have an opportunity, but also a challenge in terms of making a connection with you. And oftentimes it happens within five seconds. So I'd say, get really crystal clear about who you are as a company, get crystal clear about what the brand can expect, what the customer can expect from you, especially this year with shipping, you know, hassles. Be sure to message upfront like free shipping, free returns. I saw the most crystal clear email the other day from, I forgot the brand, but I'll remember it in about three minutes I'm sure. And it was so clear to me that they understood what consumers will be worried about. It was Sonos, it was like free shipping and returns with a big banner at the top. And it said, order sooner this year or something to that effect. And so just get really smart about how you're messaging to folks start earlier rather than later. And yeah, if you're curious about Omnisend, feel free to reach out to me.

Phillip Jackson:
Yeah. The other thing that I still cannot believe after the last six months of inventory challenges is that the easiest thing ever is for you to create a category that says in stock, ready to ship. Just do it. If you want one piece of advice that you can still do in time for Black Friday in stock, ready to ship, put it on your homepage. Alexa, it's all on you. Close this off here. No pressure. When you're thinking about how you can help companies meet their goals in 2022, what does it look like? How does Skubana do that?

Alexa Fuentes:
Yeah, I mean, that's a great question. So we have hundreds of accounts that use Skubana to help with those operational headaches, you know, like in pain points, really, like I said, it comes down to automating the process and saving time. We have a great team here that helps. I interact with accounts every day. I have a great implementation team that helps get our customers ramped up and ready to go. So I mean, it really, if you are looking to, you know, have visibility into all of your inventory across, you know, your Shopify, your IBA, your Amazon, your different warehouses, like all-in-one. And really make strategic decisions about where you want to put an allocate your inventory. You know, with automation processes, then definitely we're here to help with that. And like John said, feel free to reach out to me. I'm more than happy to help get you connected to the right folks. I think you are muted Philip.

Phillip Jackson:
Oh my gosh, I'm fired. It's like the cardinal sin of Zoom. Well, this has been super good. I do want to leave a couple minutes here, but we do have a poll and I'm gonna put Courtney on blast here. There's a poll that says, are you ready for Black Friday? I just wanna get people's temperature. Should have probably led with this. Are you feeling like you're prepared? At least after this I hope you're feeling if not prepared, at least, you know, surrounded by community of people who can at least come alongside you and maybe help prepare you a little more. Yeah, as we're kinda getting close to the end here and we're wrapping up. There is a couple of questions that I am receiving here in the side chat. This is a jump ball. So whoever wants to answer it, I will call you out. What are some brands that you've seen recently that are ahead of 22 trends or could be considered trendsetters for 2022? I'll start. I saw recently, I thought I had heard somewhere on direct to consumer Twitter, that a brand collabs are dead and are typically just Thirsty AAF and who cares about them. But then Tracksmith one of my favorite running apparel brands just partnered with East Fork, which is an incredible pottery brand to make a pie plate for your Turkey Truck, for post Turkey trot, Turkey pie, Turkey pie, pumpkin pie. That's what I'm looking for. And I thought that was the most genius thing I'd ever seen. And I'm super here for it. And if they could make more pie plates in 2022, I'd probably buy them most expensive pie plate I've ever bought. But anyone else, what are some brands that you think are setting trends for 2022 and the way that they're like finding new and unique ways to engage with customers?

Chris Pinkerton:
Yeah, I mean, I think I'll just comment on a couple that I already mentioned. I think brands that are going into traditionally quote unquote, boring categories or categories that you traditionally wouldn't think are sexy. They're reframing the conversation and bringing humor to how they talk about certain topics. And they're also then building a brand off of that engagement. I think they are trendsetters themselves because they're opening up a new category. That's going to, I think, create a lot of innovation and we're gonna see a lot more products in that space. And there are gonna be a lot more D2c brands being built, and it's not gonna be, you know, in the back shop of P&G that these things are gonna come out. They're gonna come out from, you know, independent entrepreneurs, which is pretty exciting.

Alexa Fuentes:
I think for me, this is just a shameless plug for one of my accounts if they're listening. It's a company called Nomad. They sell like leather cases and like stuff for mostly Apple related products, right? For air tags and air pod cases. So really cool product to give and receive. I think they have something really cool that I learned about where they noticed a super huge increase in their traffic Christmas Day around noon. So usually around the time people have already finished opening their presents and they've capitalized on that. So now they.. And I hope I don't spoil this. I hope they don't get mad for me saying this, but they do...

Phillip Jackson:
I love it, do it, unscripted.

Alexa Fuentes:
They do a flash sale that day to kind of capitalize on that engagement on their site. You know, maybe you didn't get the thing that you wanted from them. So you just get it for yourself, which I thought was really cool.

Phillip Jackson:
That's brilliant. I'm so here for buying myself a present. Last question, what are some steps merchants can take... What are some steps that merchants that are just getting started can take to really boost their new year sales? This is a good one. I'd heard a lot of, I will say just in general tactical advice that has a really short half-life that we all kind of go through fads in our industry. There's things that are really popular right now that may or may not work for you. But I do think that as we kind of alluded to, I'll just answer this one from the bridge. As we had alluded to earlier, I think supply chain was actually create this really strange, very peaky inventory position because you wind up over ordering or overestimating your demand if you're not using Skubana, I'm guessing. And so you wind up purchasing a little more than you usually would. And then you wind up with a whole lot of stock on hand and you wind up having to get rid of it. And so you kind of wind up getting in this like really aggressive pendulum swing back and forth. And that's a thing that we're all susceptible to, no matter what category you're in. I think some steps that some merchants really should take is take the foot off of the promo accelerator a little bit and try to manage your inventory a little bit better, but it's not a marketing tactic, it's just be really good at your business and managing your inventory, manage your cashflow. I think you're gonna need it a whole lot in 2022, who knows what's ahead. But you'll be better for it. Now, I think diversifying channels too, and everyone here can help you to do all of those things. For the first time ever I'm ending right on time. I'm the guy that runs like a two hour podcast. This is a miracle. It's been amazing to have all of you guys. Thank you so much for hosting Brandon. Thank you, Courtney. And thank you all for turning out. Courtney I give it back to you here right at the end.

Courtney Coviello:
Awesome. Thank you all so much again for joining. It was such a great conversation and I know I definitely feel more prepared for the new year and I'm sure all of our attendees do as well. So if anyone has any questions, you can feel free to reach out to hello@refersion.com. And if you have any questions specifically for our panelists, feel free to send over an email and I will make sure that you get to the proper panelists. So thanks again for joining. I hope everyone has a fabulous Thanksgiving and holiday season and best of luck with Black Friday, Cyber Monday coming up.

Chris Pinkerton:
Thanks everyone.
Courtney Coviello:
Bye Everyone.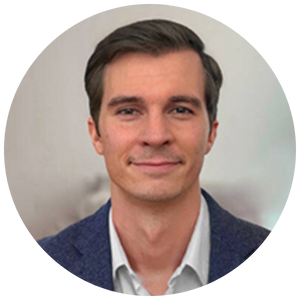 Written By
Matt Rickerby
Matthew Rickerby is the Director of Marketing at Skubana, the leading solution for multichannel, multi-warehouse D2C brands. For the past ten years, he's covered e-commerce topics ranging from SEO to supply chain management.