How to Get Your Slice of Amazon's Billion Dollar Online Grocery Market
Every once in a while, a certain e-commerce category becomes the talk of the town.
It's like finding the next selfie stick, or GoPro case. For a time, it's kept a secret on Amazon with only a few sellers winning their share, but as soon as it becomes mainstream, all Amazon sellers want in on the action.
The online grocery market is the latest untapped frontier in e-commerce.
Why Should Sellers Care about The Grocery Market?
Sellers can leverage the massive Amazon platform to sell in one of the most untapped markets out there, Groceries. The online grocery market is a $6.5 billion a year business and that's just in the U.S. alone.
Did you know your average consumer spends roughly 8% of their annual income on groceries? This averages out to $4,000 per year. And, unlike most markets out there, this industry is a necessity for every customer.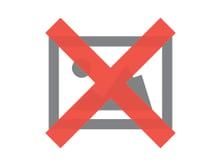 What that means for online sellers like you - Repeat business and customer retention fostering a higher rate of loyalty.
Sure the new Apple Watch looks cool, but it's a discretionary 1-time purchase that isn't essential to your day-to-day unlike the online grocery market.
Online grocery sales are expected to grow at a rate of 21.3% between 2013-2018. That's about $18 billion dollars in sales.
It's no surprise that the market is dominated by none other than Amazon, which 40% of shoppers prefer to use for their online grocery orders. But, there's hope for Amazon sellers.
Let's take a look at emerging grocery niches on Amazon
It's important to pick your battles on and with Amazon. Yes, you can sell the main stream grocery item, but Amazon already has those items covered, meaning, you'll never win the buy-box.
Rather, we suggest you go after emerging niches - these niches are full of specific buyer types that can be targeted over and over again with up-sells, cross-sells and new products and are profitable.
Most importantly, emerging niches are ripe for the taking - you can win the buy-box all day long. This listing is a battle you should walkaway from
We believe that the healthy living market is the best example of an emerging grocery niche on Amazon.
So what are some good examples of emerging grocery niches?
In case you're unfamiliar with it, this includes (in no particular order)
Healthy
Natural
Non-GMO
Organic
Vegan
Raw
Paleo
Gluten-free
Primal
Non-toxic items.
These are 10 different emerging grocery niches that any Amazon seller can make a killing in. You can literally target the same customers over and over again by delivering real value that they will love to receive and share within their communities. This means less advertising costs for you, less buying traffic with sponsored ads, and perpetual repeat business.
Choose the most effective emerging online grocery niche, and double down
Now that you understand the emerging grocery niche a little better - we're going to pick one to focus on, and show you the value in doing so.
A modern-day Stone Age eating subculture has developed in the USA called the Paleo Diet (Caveman Diet) wherein individuals only eat foods that existed in prehistoric times - fruits, nuts, meats and vegetables.
With these restrictions, it has become a lifestyle and followers of this diet are always looking for foods that are acceptable to eat. Brick and mortar grocery stores and healthfood stores haven't caught on, so the only place to find these foods is online.
This is where paleo food sellers such as Julian's Bakery come into play. They are able to focus on a select group (niche) and tailor fit their products to the consumers needs, while fulfilling quickly. This allows sellers to deal with a market that is far less saturated with competition.
Check out one of their listings, and take note of the Prime option along with how many product reviews it has: Remember fast shipping, and a focused targeted audience will set you apart from competitors and keep customers loyal
Take a look at Julian's Paleo Pizza crust in action (It was delicious by the way)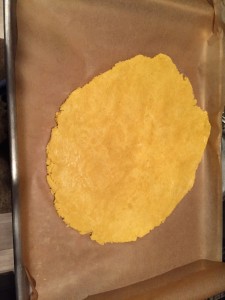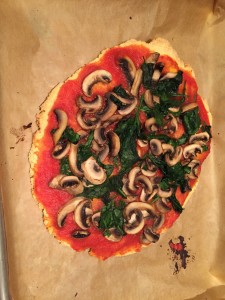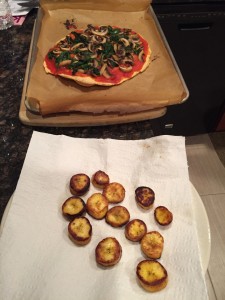 Final Thoughts
Don't follow the crowd. Lead the charge into something new. Be a pioneer.
If you're a seller and want to be successful, then it's essential that you find a unique emerging niche.
The online grocery market is primed for rapid growth and the data confirms this, but like any industry, if you sell something already mainstream, you will have a hard time separating yourself from the pack.
Emerging niche markets are where you want to be. This is where you will find the most loyal customers, the highest margin and the least amount of competition.
The only question is whether or not you and your brand will be able to get in on this emerging grocery niche before it's too late.
One Last Thing: Feel free to comment if you have any questions, or reach out to us on Twitter @Skubana_ERP.
Regardless of what you sell, or where you sell Skubana is an e-commerce acceleration platform to manage your entire business after the checkout, for a fraction of the cost. Whether it's on Amazon or off Amazon, we're here to help you work smarter and sell more.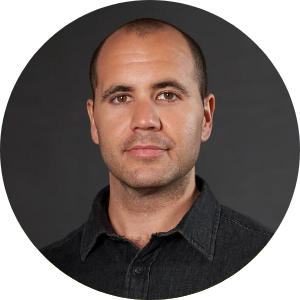 Written By
Chad Rubin
Chad Rubin is the co-founder and chief executive officer of Skubana, a multichannel e-commerce software the enables brands to unlock growth by unifying their back-office operations.