How to Grow Your E-Commerce Business & Increase Sales Off Amazon with Your Own Website pt. 2
February 17, 2016
4

min read
Softwares such as BigCommerce and Shopify—low to mid sized e-commerce platforms for similarly sized businesses -- were designed to make it simple to figure out how to launch an e-commerce site. For the more scalable towards larger sized e-commerce initiatives, you can also consider Magento, which can grow with you into the multi-multi-million dollar income level.
Once your platform is set and your cart system in place, Skubana pulls it all together in managing your various inventory and shopping channels. Trust me, make your life easier.
So with this all in place, now what?
First, Be Organized!
Get your ducks in a row and manage everything on the same level. Manage your sales channels and especially your business e-commerce site with the same level of attention to detail—regardless of which channel is making the most money right now (remember…Skubana) This is all too common a mistake made by business owners. All the focus goes to the one sales channel that is bringing the steady income and the others get either lackluster attention or completely ignored. Don't fall into this trap.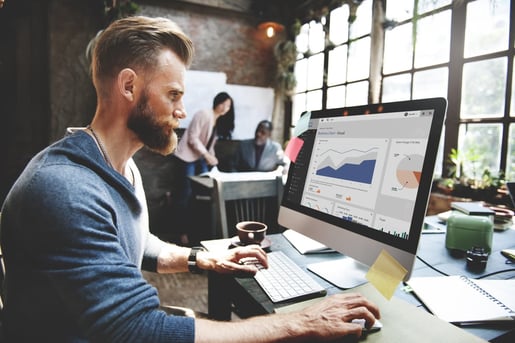 Second, Marketing is Essential!
Your products are what drives a customer's needs to shop, but your brand is what helps make them choose you as the source of the product. Big budget or small—advertising is the key. What's one of the best and least expensive ways to obtain targeted marketing? You guessed it—social media.
Let's also not overlook a form of marketing that is still, sadly, under-utilized—the shipping box marketing. Nope, not referring to a big logo on the side of the cardboard shipping box (which is not a bad thing) but the actual contents of the shipping box besides the product that was ordered.
When that box is sliced open you have the end user's complete and undivided attention for about a minute or so. The only other opportunity to gain that kind of attention for that long a period is with a television ad. Know how much a one-minute spot on tv costs? You've got the same exact opportunity every time a customer opens the shipping box…at literally the cost of pennies. Flyers, fridge magnets, coupons, special offers, sample packs of related products or accessories, next-order savings, etc, etc, etc… All gold.
Check out our Unboxing Series where we buy from top online sellers to see how they ship and package their products. Buying from power sellers is a great practice to learn best practices, and how to optimize your shipping & fulfillment game.
Third, Test-Test-Test
Be the buyer when testing not only the functionality of your site, but what opportunities it offers to customers and how they interact with it. The problem is that you have worked on, looked at and played with this site for so long that you are virtually blind to it. The solution? Use husbands, wives, parents, grandparents, kids and friends to get on and use the website as a regular buyer and make them swear to be honest in their findings. Your job at this point is to not be insulted at their comments and be open to their findings.
Fourth, Make the Sale - Boost the Next One
The customer service and business mantra of any casino is; "Never let them leave". The same holds true for your e-commerce site. Of course they can leave anytime they want to, but if you have not "upsold" something to them—made a last second offer they cannot refuse—then you have just let them leave. Selling a product is great. Selling two is better.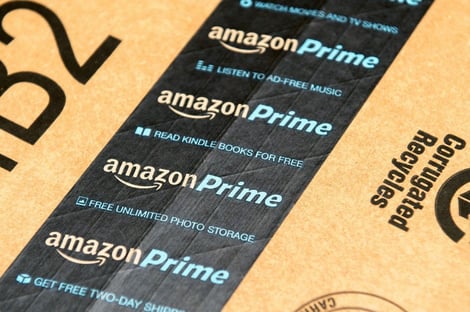 Fifth, Remember-Prime is Not Everything. Amazon Cannot Compete With…
Amazing customer service. They have no customer service. They cannot answer questions about products, offer advice or verify that reviews and comments are accurate. The random barking that makes up the "consumer advice" comments above the product reviews is full of opinion, misinformation, and subjective use of a product. Not the same as informed, expert opinion. Followed closely by…
Knowledge of your product line. As with customer service, who knows more about your product than you? Yes, you will get some people who think it's appropriate and acceptable to call you up and get your expert advice and then go buy it on Amazon anyway, but that's just business in America today. Cest la vie. Most people appreciate expertise and establish trust this way.
The ability to funnel customers from Amazon to your website. Face it, if you sell on Amazon and ship the product yourself (FBM-Fulfilled By Merchant), you still have the opportunity for the shipping box marketing as discussed earlier. Each box is an opportunity to bring this customer to your site next time, instead of back to Amazon.
When it comes to growing your e-commerce business and increasing sales with your own website, the hard work is ahead of you but it's not an insurmountable climb to the top. Be patient and don't give up. Patience is more than a virtue, it's essential.
Don't offer your e-commerce business as a suggestion or an alternative to Amazon. Scream it out to the masses as if essential to life itself, but keep your focus to one customer at a time and making them your clients for life. It's all about the one customer.
Thanks for checking out our two part post on how to start growing sales off of Amazon and into your own store. From your friends at Skubana, Work Smart & Sell More.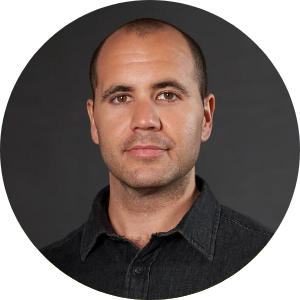 Written By
Chad Rubin
Chad Rubin is the co-founder and chief executive officer of Skubana, a multichannel e-commerce software the enables brands to unlock growth by unifying their back-office operations.