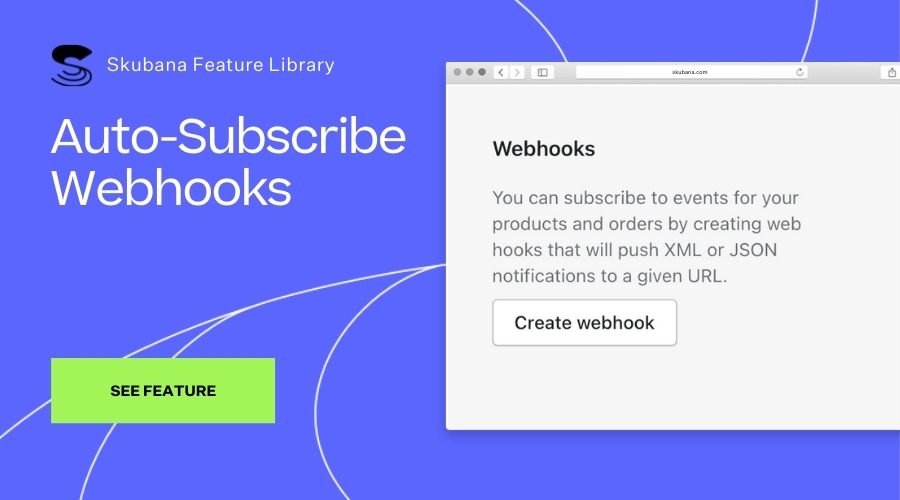 Skubana is moving away from the original method of connecting to Shopify webhooks to a new one connecting directly via Shopify's API. The original method was connecting via "Shopify Admin" (where you would set up a webhook in Shopify), and the new method is connecting via "API webhooks".

Key Takeaways: The benefit of connecting via the newer API webhooks method is the ability for Skubana to automatically re-subscribe to a webhook, should it become disconnected at any point for an active Shopify sales channel. This decreases the likelihood of your orders being affected by a missed webhook action due to an unplanned un-subscription event.

Take a moment to read about it here!

Note: This feature is currently in BETA, please contact your Account Manager or reach out to live chat/support@skubana.com to have it enabled.