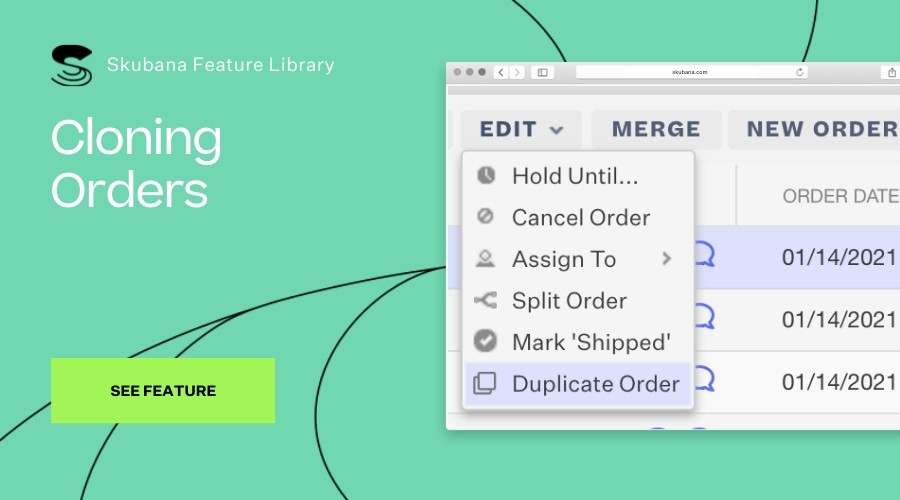 We have now introduced the ability to duplicate or clone orders as one of your manual channel orders.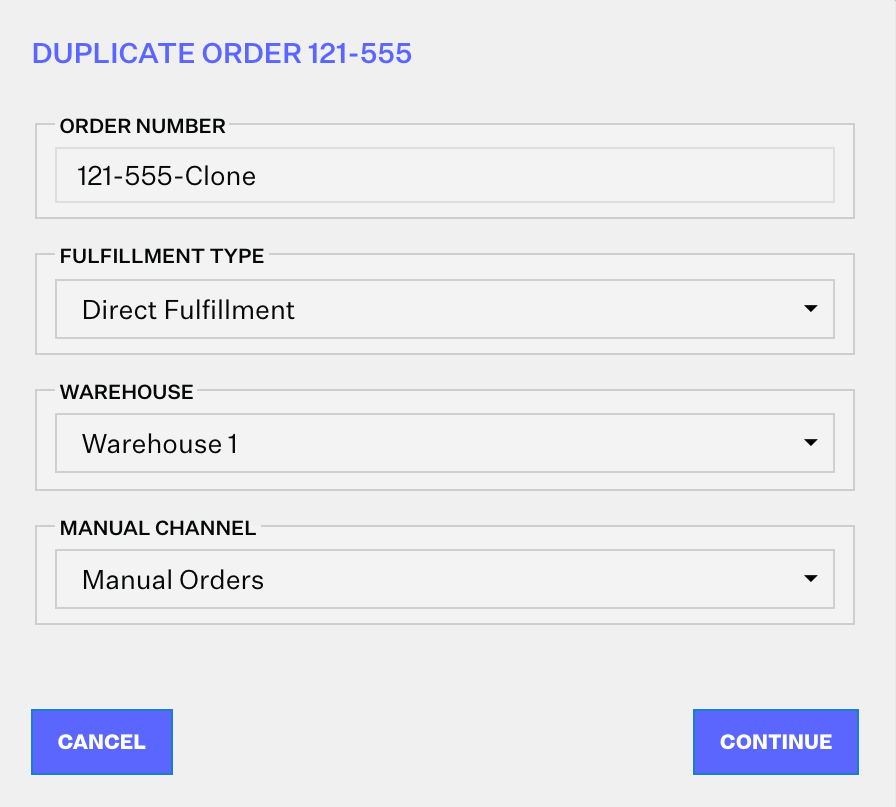 Key Takeaways: If you need to clone multiple orders at once, you should use the Orders Module's import and export features to export existing order info, then format that data to import orders via spreadsheet.
NOTE: This feature is in beta, if you wish for it to be enabled contact your Account Manager or support@skubana.com / live chat.