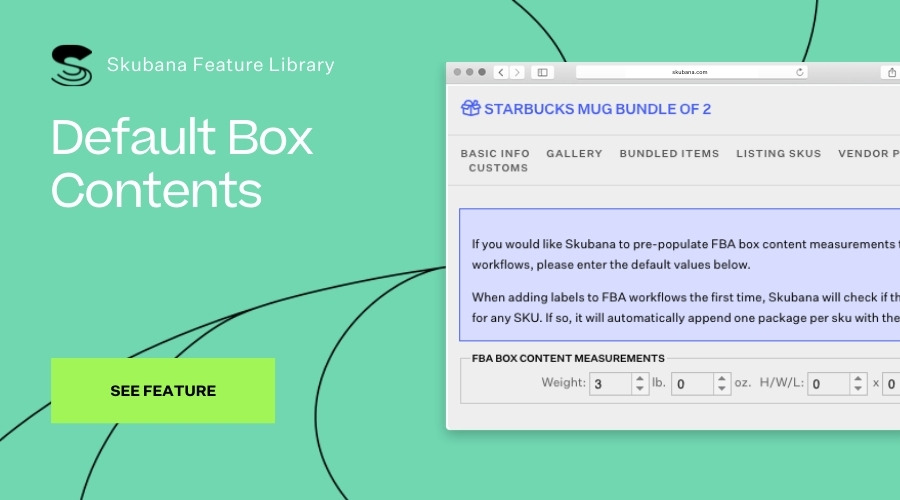 We now offer the ability to allows users to save FBA shipment box contents (plus weights and dimensions for those boxes) for products through the Products edit window UI as well as via product spreadsheet import.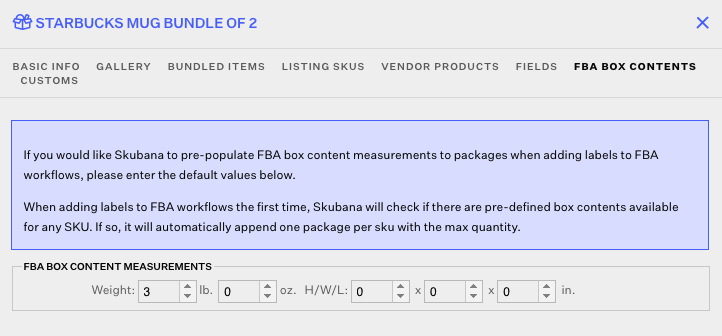 Key Takeaways: When a user creates an FBA Workflow, Skubana can auto-populate the box contents for those products when adding labels to FBA workflows the first time. The defaults assume that each package will have only one SKU with max quantity. This new feature will help speed up the efficiency when creating FBA Shipments.

Read about Default Box Contents here!