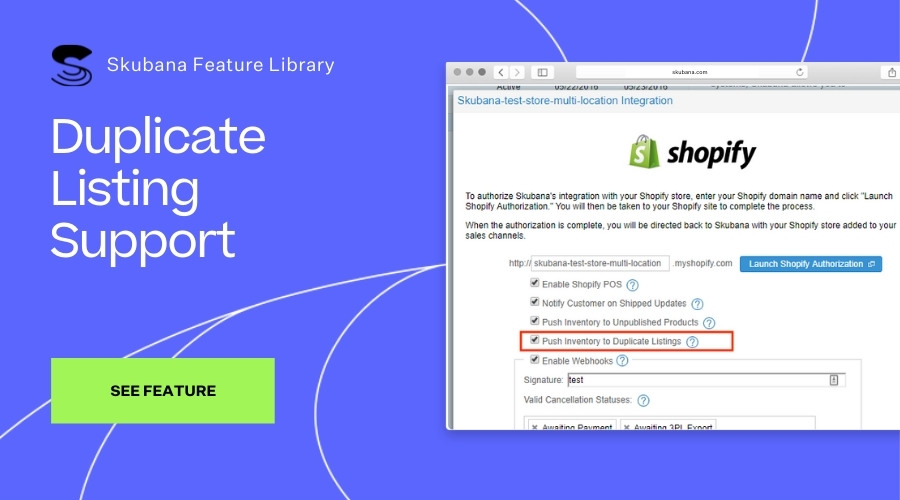 Skubana now supports pushing inventory to duplicate listings on Shopify. Historically, Skubana could only push inventory to one of the Shopify listings but now all your listings that have the same SKU will receive the correct inventory quantities.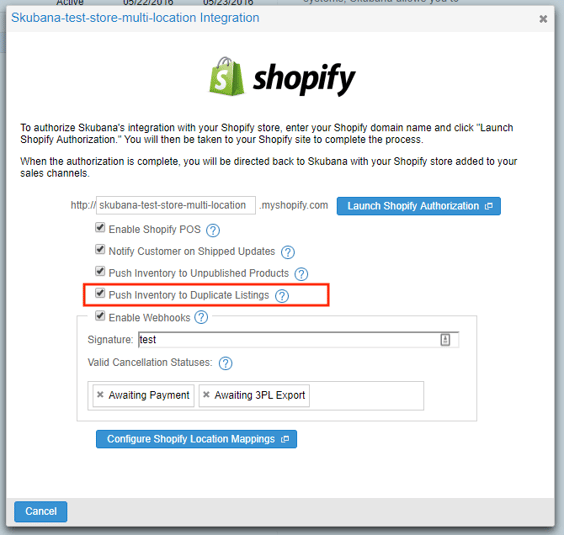 We also give you visibility into the Shopify listings directly under the Skubana listing SKU.

How it works: Once the settings under the Shopify integration in Skubana have been enabled, Skubana will begin pushing inventory to all duplicate Shopify Listing SKUs. Additionally, this feature enables better inventory management for your subscription listings.