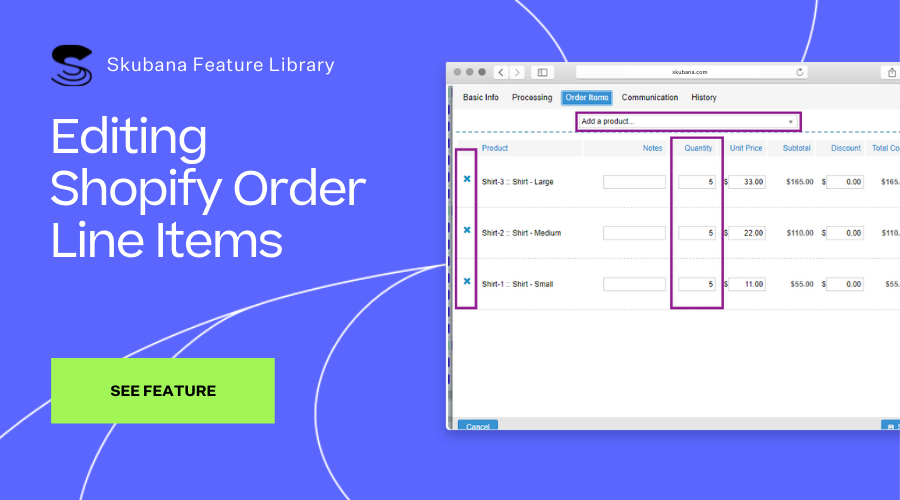 Due to popular demand, you now have the ability to manipulate and edit the line items of Shopify orders directly in Skubana, giving you full control over your orders coming from Shopify!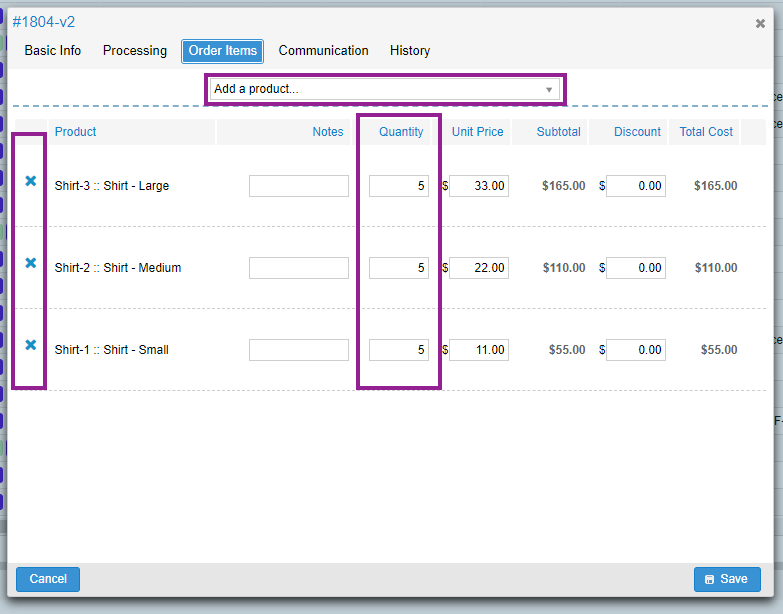 Key Takeaways: With this feature, you can now add and remove SKUs as well as adjust quantities. This is a great option if you have orders that include a "Gift with Purchase" or do include inserts/custom packaging!
Note: This feature is only for Shopify channels and for a full understanding of how these order edits affect communicating with the order on Shopify, please reach out to our Support Team or your Account Manager for more information.