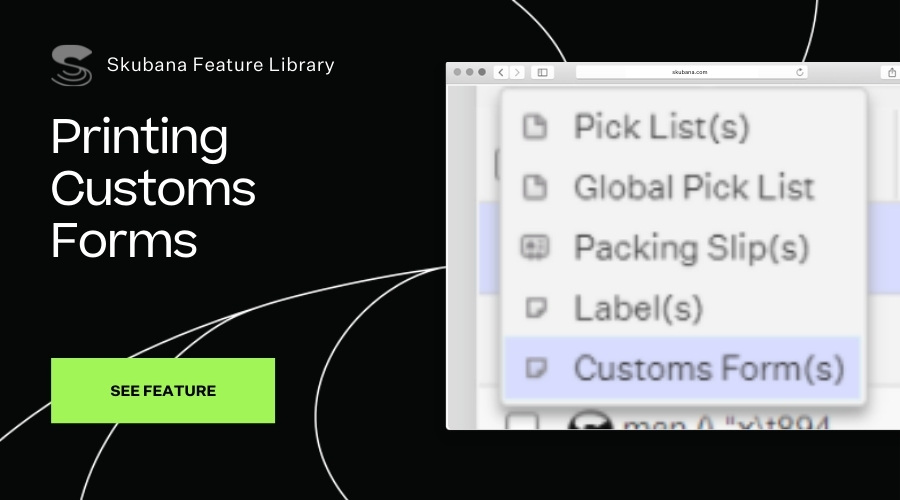 You can now print Customs Forms separately from shipping labels.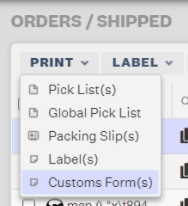 Key Takeaways: In the Shipments and Orders modules, you will be able to print customs forms for shipped international orders. This is supported for in-house shipments processed natively in Skubana, through Endicia, FedEx, & UPS. They will always print as 8.5x11 PDFs. You can select multiple international shipments at a time to print customs forms for them in one PDF.

Note: Please contact your Account Manager or reach out to live chat/support@skubana.com to have this feature enabled.