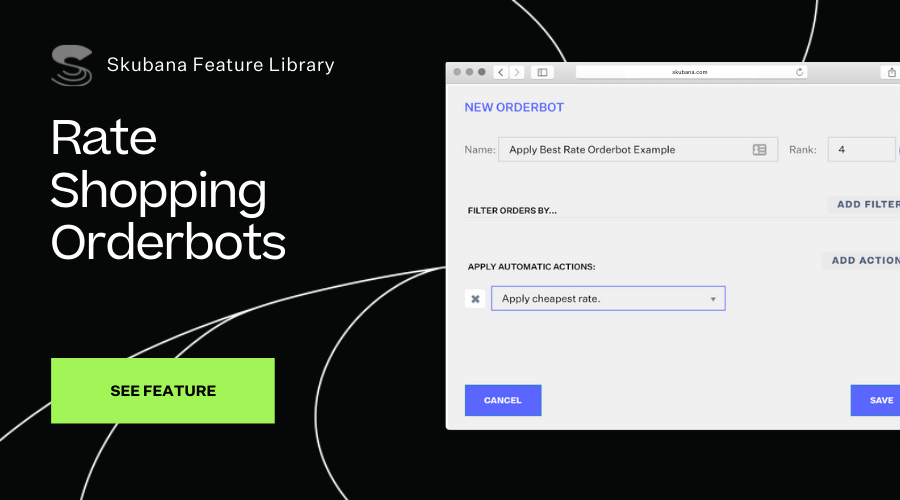 If the goal for your fulfillment purposes is speed, while having to spend little time sifting through which shipping method to use, you can let Skubana take care of finding the best prices across your integrated shipping providers.
How this feature works: In Skubana, it's possible to have Skubana apply rate shopping logic to help expedite your fulfillment and shipping needs. Those two orderbots are:
Apply Best Rate
This orderbot action will take into account two variables before assigning an Shipping Option to orders: (1) Fastest Delivery Time and (2) Lowest Pricing Option.
Apply Cheapest Rate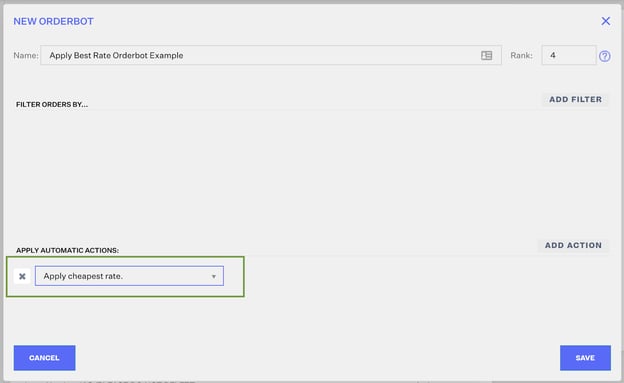 This orderbot does what it says; it looks for the cheapest shipping rate and applies it to your orders. Delivery time is NOT factored in.
Both orderbots have since been updated to factor in the following variables as well for Sellers:

The ability to automatically filter out non-Amazon Buy Shipping driven services for Prime orders.

The ability to automatically filter out non-USPS driven services for any orders where PO box is included in the address, regardless of spelling (PO BOX, P.O. Box, PO Box, po box, etc).