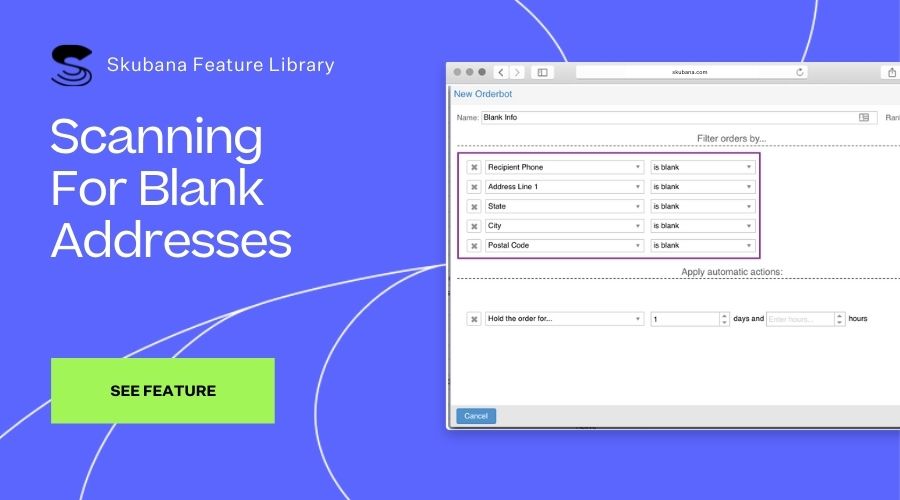 We have introduced a sub-filter to scan for orders that have blank data entries in specific "Ship to" fields on orders.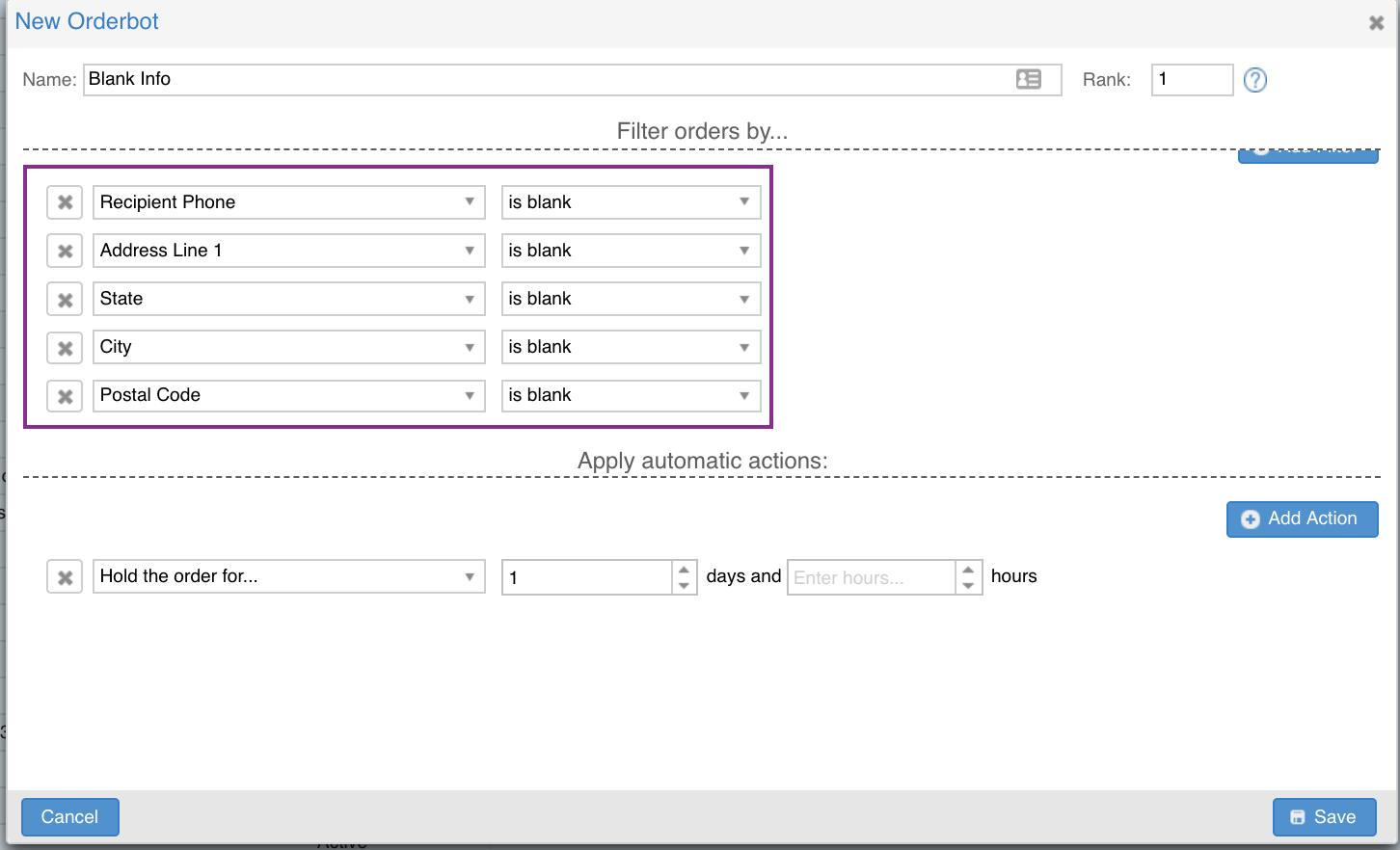 Key Takeaways: You can now use automation to track for invalid data entry when it comes to the shipping information of your sales orders. With the ability to filter blank "ship to" information, you can leverage our arsenal of orderbot actions, such as holding the order.

Additionally as you keep reading this newsletter you will see our new orderbot actions to populate "ship to" info, which will pair perfectly along with this filter.