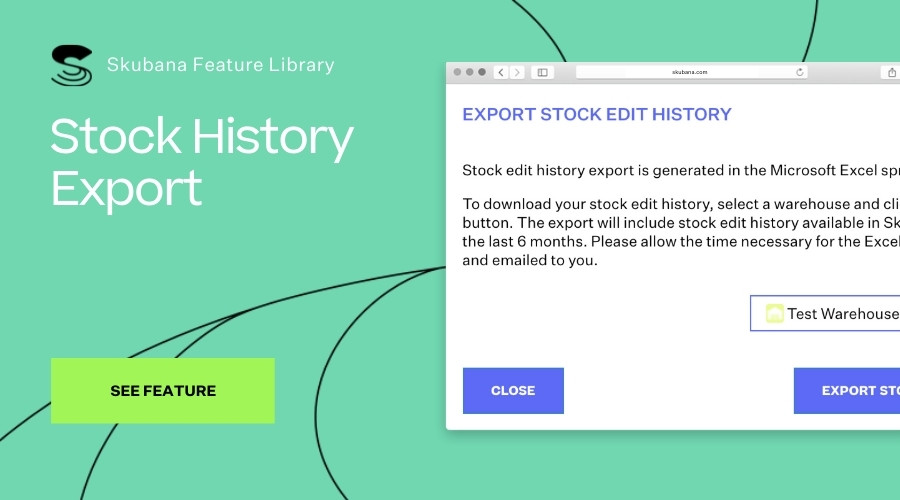 Our new Stock Edit History Export allows you to export out all of the inventory edit history over the last 6 months as well as what is in the Skubana UI for your SKUs per warehouse.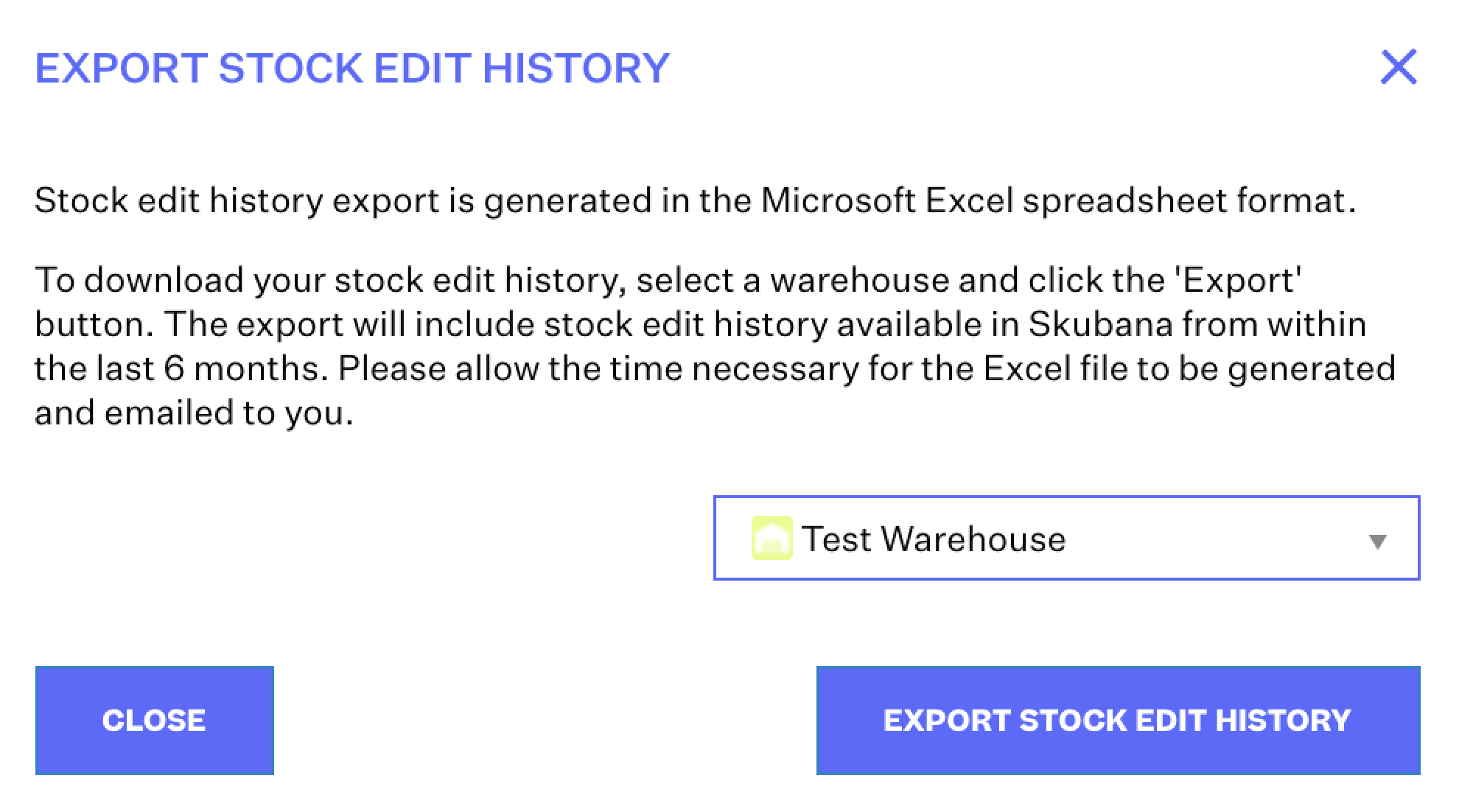 ---
Key Takeaways: As this feature allows you to more easily view data, you are now able to dive even deeper into any potential stock discrepancies and confirm accuracy with your inventory.
The export file that is generated will include data on which Master SKU was edited, when, by which user, at which location, what the exact edit action was, and the Edit Description. You can read more about it here!