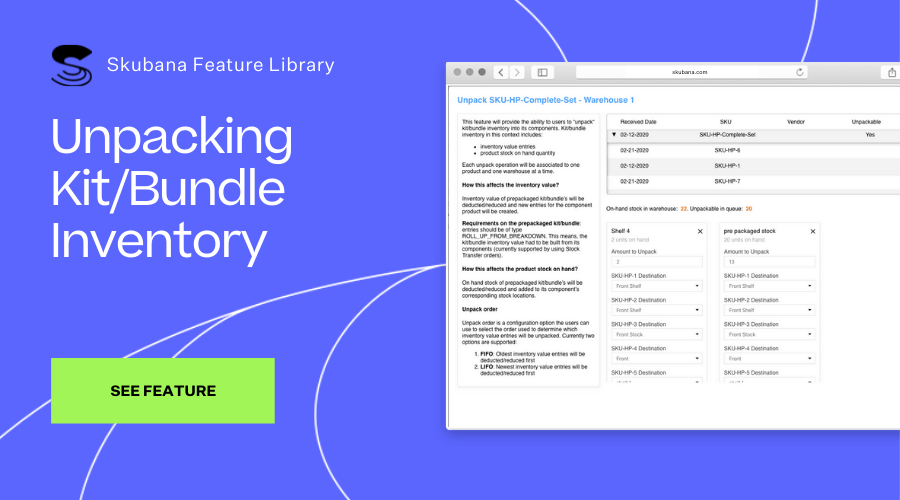 Need to break down a kit or bundle to bulk up your stock of individual component SKUs? Our new Unpacking feature allows users to disassemble pre-packaged kits while preserving each component's inventory value, and ultimately COGS value!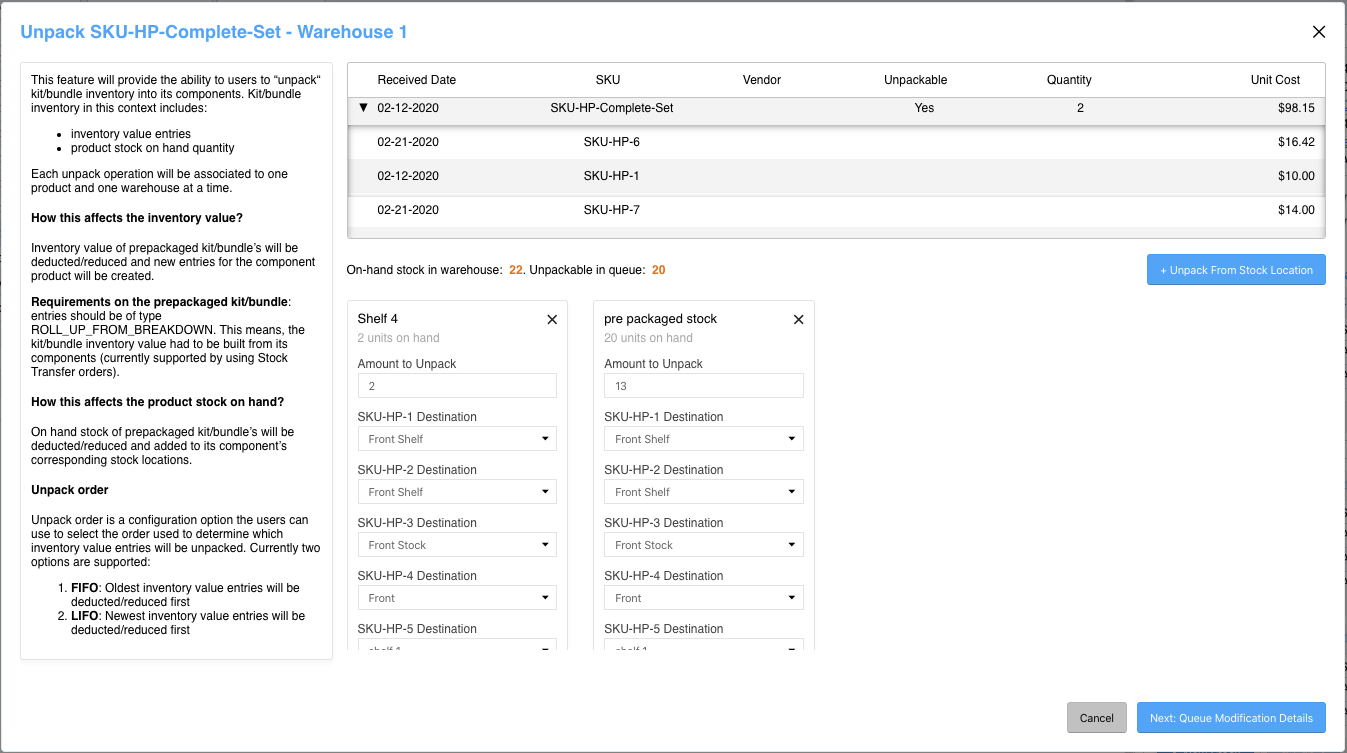 Key Takeaways: You'll be able to select the number of kits you want to break down and the exact pick locations that the components should be returned to. This also provides more accurate inventory value and COGS reporting.
Note: This feature is in BETA. If interested, please contact our Support Team or your Account Manager to get this enabled for your account.