Getting Your Retail Ops Ready for the Holiday Rush - Recording
October 6, 2020
56

min read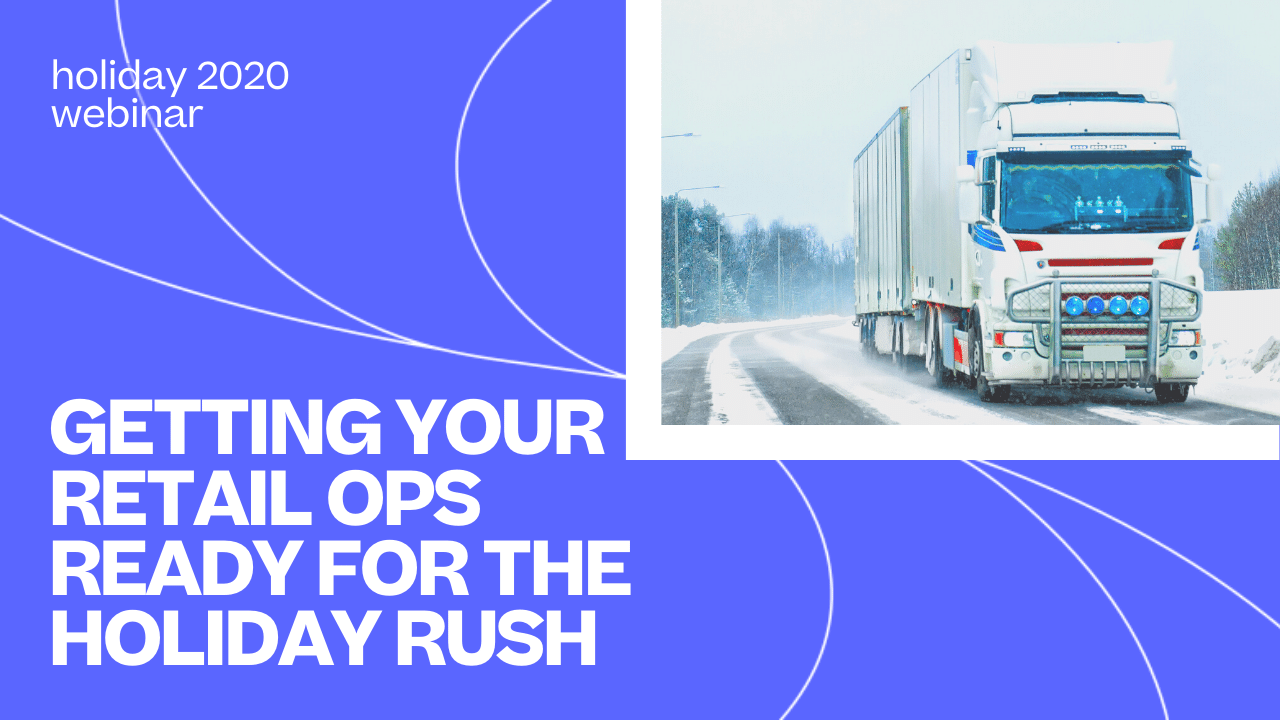 Recent changes in buying habits have been unprecedented.

While there's been no shortage of predictions about what these changes mean, we do know for sure that online holiday shopping will reach new heights.

According to Google, 75% of US shoppers plan to do more online shopping this holiday season than last year.

The increase could mean your most profitable Q4...but only if your operations are ready to handle the influx of orders.

This special holiday ecommerce panel features two of our favorite customers TUSHY and Vincero Watches.

We'll learn how they're preparing for Q4 and the strategies they've learned from COVID to manage fluctuating demand and new customer expectations.
Also, for more info on handling e-commerce volume, check out our article on holiday e-commerce tips.
Watch the replay right here or read the transcript below:



Transcript
Jeremy Horowitz:
Part of our "Holidays, Unwrapped" webinars series, focusing on operations today of how to beat the holiday rush with ops built to scale. We have brought along a lot of incredible brands and technology partners who have seen a bunch of holidays themselves, and really all the ramp up that we've seen coming into this holiday period, so we're really excited to dive in to share all the awesome insights with you all as well as strategies and tactics of what we believe are gonna be the most successful. Probably the biggest holiday that we've seen in ecommerce maybe ever but definitely in a long time. So we're really excited. For everyone, also, we launched a poll. If you just joined, please just quickly fill that out. We're really curious to see what you would like to be the most prepared for and gear more content towards that. Also, quick background, probably should introduce myself. I'm Jeremy, I'll be your host today, guiding you through and introducing, weaving the conversation between all of our incredible panelists. I'm in Partnerships here at Daasity. And then just some quick housekeeping, just so everyone's on the same page. So when everyone joins, they'll be muted. If you have any questions, comments, concerns, please just chat us directly. My teammates Darren and Nicki will be able to help with anything that pops up. And if you have a question that you would like anyone on the panel to address, please drop it in the Q&A section on the module at the bottom of your screen. We'll be able to get to those at the end, and we'll tee them up for the panelists. Also, we'll be recording this session and sharing it out afterwards. So let's dive in, probably what everybody's here for, and get to the good stuff. So I'm really excited to introduce our panel today. So we'll go round robin, let everyone introduce themselves. Corrina, do you mind kicking us off?
Corrina Lynch:
Hi, Corrina. Super excited to be here. Operations director at TUSHY, for people who poop, providing modern bidets and a cleaner bathroom experience.
Jeremy Horowitz:
Awesome, okay, Anthony.
Anthony Tartaro:
Hope everyone's having a great week. Appreciate you hopping on. I am the head of operations at Vincero, oversee our operations team. We focus primarily on men's and women's accessories, like watches and bracelets. We're looking to expand our product offering this year.
Jeremy Horowitz:
Awesome, Sean, how about yourself?
Sean Corson:
Hello, everyone. Great to be here. Sean Corson, co-founder and chief analytics officer at Daasity. Daasity is democratizing data, so we allow ecommerce companies to better manage and analyze their data, providing them with insights to help grow their companies.
Jeremy Horowitz:
Very cool. Chad, what about yourself?
Chad Rubin:
Hi, everybody, Chad Rubin, co-founder and CEO of Skubana. We're an operations platform to run and automate your business: everything from orders to inventory, to purchase orders, and forecasting to profitability. Before Skubana, BS, I was running, and still have, a ecommerce operation called Think Crucial. We manufacture and sell home appliance parts direct-to-consumer, and we're selling on 15 channels today.
Jeremy Horowitz:
Very cool. Tim, bring us home.
Tim Busa:
Great. Hi, everyone. My name is Tim Busa. I'm VP of marketing at Loop Returns. So Loop is an automated returns platform that a lot of leading brands in the Shopify ecosystem are using. So we make it super, super simple for your shoppers to exchange and keep shopping as opposed to just flipping right to a refund.
Jeremy Horowitz:
Awesome, so we have a lot of great, super knowledgeable people who are gonna cover a lot of different areas. So I think let's... I clicked the wrong button. Let's dive right in. So how can you be prepared for just the extreme rush that we're gonna see from increased volume? So Corrina, what are you all doing over at TUSHY?
Corrina Lynch:
We are planning, planning, and planning some more, having lots of discussions across the team to make sure we're prepared for what we think is gonna happen and all of those things that might happen.
Jeremy Horowitz:
Awesome, yeah. There's gonna be a lots of planning for this year. Anthony, what are you all working on over at Vincero?
Anthony Tartaro:
Yeah, similar token, that we've been planning for a couple months here, trying to get our marketing team, operations team on the same page. Make sure we have obviously the inventory ready for sale. In addition to that, we had a large sale in the month of August, so we've been really breaking down our wins and our losses from that sale period and bring in those losses and addressing them in what we feel is the highest priority to get those out of the way before we hop into the Black Friday separate chaos.
Jeremy Horowitz:
Yeah, definitely. Wanna deal with as many wins as possible and hopefully no losses. So, Sean, what are what are we seeing over across our brands at Daasity?
Sean Corson:
Sorry, kinda to echo that, planning, obviously huge. Given the state that we're in right now, I think planning going into this holiday season is even more crucial. I think analyzing sales mix, product mix, differences from last holiday season, as well as analyzing the data from just the most recent quarantine periods can be very helpful, like you don't know how sales mix might've changed in the last nine months given the state that we're in. So, yeah, I think planning, analyzing that historical data definitely key leading into this holiday season.
Jeremy Horowitz:
Yeah, definitely. A lot of consumer trend shifting so sales channels probably will have to as well. Tim, what are you all seeing over at Loop?
Tim Busa:
Yeah, I mean, one of the things that we're seeing, we saw it last year, we're seeing it this year too, is that a lot of brands are programmed to be sprinting as fast as they can to the finish line, and the finish line in their mind is Black Friday/Cyber Monday, but obviously since we specialize in returns and exchanges, we know what comes right after the holiday season, and we call it internally just "return season." So we see an 80% increase in returns in December and January compared to average months, and that's over a data set of about five million returns, so it's pretty valid. So what we're talking to brands about now is if you're spending all of your efforts on acquisition, campaign planning, how do we drive as much sales as humanly possible but not spending, I would almost say, an equal amount of time to plan to sort of protect that revenue and create a great experience for people. If they do wanna return something, then there's a big operational opportunity that you're missing out on.
Jeremy Horowitz:
Yeah, definitely. Spending all that time and money, getting the money in the door, you definitely wanna focus on keeping it as well.
Tim Busa:
Right.
Jeremy Horowitz:
Yeah, so, Chad, what are you all seeing over at Skubana?
Chad Rubin:
Yeah, so brands are analyzing their velocity across all their SKUs. Now more than ever, you need to be looking at it from a seven-day period, 14-day period, 30-day period and making sure that you have enough in stock, making sure that your data is real time. Another thing that's interesting that's, I think, it's very unique right now is that if you're running a 3PL, and you're in one footprint, if your state gets hit, if there is a surge or there is a spike, or there's a close down, you need to make sure that you have a second footprint or maybe a few others that you'd be migrating your inventory to. So maximizing your footprint to enable a shorter lead time to your customers is super important. You can save with shipping as well. I would say the last piece, just on the listing side, on the product detail side, is taking high-velocity SKUs and creating bundles or kits to boost your AOV is something that you could be focusing on, especially to get rid of inventory that's sitting and holding cash of your business.
Jeremy Horowitz:
Yeah, definitely. So also to kinda keep in that same vein, how do you really properly stock up to make sure that you don't sell out of any of those best sellers during this period?
Chad Rubin:
I mean, I think you need to be tracking on a very surgical level all of your SKUs, so you need to be leveraging technology. Just like Skubana, it automates it and augments your team's time to do the highest impact activities. Talking to your vendors to make sure that the supply chain is super tight and that they're continuing to produce. Understanding what your air shipping rates are if you do happen to run out, because that's probably one of the worst things that happens: if you run out of stock and your competitor gets that sale, you lose that customer probably for the life. So that's a start.
Jeremy Horowitz:
Yeah, definitely super important. So many wins that can happen in this time period. So, Sean, what have we been seeing as far as brands really preparing their inventory levels for this key time period?
Sean Corson:
Yeah, I think most merchants have enough data to get a pretty good idea for what inventory is going to look like for the next three months, six months, given if if you have historical data from last holiday, if you know kind of incoming POs, what those look like. Again, if you know that product sales mix. That really gives you enough information to kind of build a predictive inventory model. It's something at Daasity that we've done for a few merchants to really help them understand what inventory is gonna look like by day for the next 365 days.
Jeremy Horowitz:
Yeah, really key to just make sure everything is lined up. So, Anthony, where do you all, how are you all planning for this? How are you stocking up for this time period over at Vincero?
Anthony Tartaro:
Yeah, I think, similar to the last question, it's just a lot of planning and really getting the whole team on the same page. We're very fortunate. Our director of marketing has a really good sense as far as how many units we're going to sell per day of each SKU. So we met a couple of months ago to determine different levels in our best sellers, mid-tier products, and then cut line products, and the dead products, so our biggest thing we wanna make sure is that we have plenty of our best sellers because even if we have too much for the holidays, we're gonna be able to sell those afterwards, and we're also planning ahead of time. We're able to get a large amount of our products over here via ocean freight, which is a lot cheaper, and then that allows us a little more flexibility coming down to the end of... Where we're at now, if we need to adjust any POs or edit anything, we can do it on a faster shipping service, but it's really just getting our PO team, marketing team, our operations team all on the same page to determine what we're gonna need so then the operations team can move forward with that. But I think having marketing really involved in that because, at the end of the day, they're the ones selling it. You gotta make sure everyone's really in sync with each other to set yourself up for success. Obviously, there's gonna be bumps and hiccups, but the more we plan out, hopefully the more time we have to address those unforeseen issues.
Jeremy Horowitz:
Yeah, definitely. Communication is key. Corrina, how are you all addressing this at TUSHY?
Corrina Lynch:
Yeah, to echo some of the other thoughts we've said, it's definitely along those lines. We're looking to what our customers have told us about themselves in the past, what we've seen from them, but then looking at the 2020 season and saying, "We're in a new world." So as a team with marketing and ops coming together and saying, "What are we preparing to be different this year? What are the contingencies we're putting in place?" and making sure that we just really understand the risks that we're aligning on as far as our inventory commitments go, and that we're bought into that as a team to prepare for holiday 2020, which we're expecting to be a new type of demand behavior.
Jeremy Horowitz:
Yeah, I think I'm going to steal "risks that we're aligned on." I like that one a lot. So, right, we focus a lot on how can we be prepared to sell as much as possible, but I think I wanna take the slightly not opposite but more focused on the bottom lines. How are we really thinking about maximizing the profitability of all these sales across all these channels? So, Anthony, I'm gonna put you on the hot seat first?
Anthony Tartaro:
Yeah, and this is something we added massive opportunity, and last year we did not. This is maybe something that people are scratching their heads at things that we're doing, like, "What are you guys thinking there?" We didn't necessarily have these meetings last year, so we ran out of a lot of our best sellers. So we'd come in, we'd have three, 400 orders in unresolved folders in Skubana, to where those customers, we now have to reach out to let 'em know there's gonna be delays, and that obviously is gonna harm our longterm value with those customers. It's really important that we just keep our best sellers in stock through the entire sale period. It just creates a lot more streamlines. You don't have to deal with customers reaching out to exchange products, if they wanna return it and whatnot. Being able to have all of our best sellers in stock the entire sale period and not having to worry about those is really important for us. We have about 40 SKUs across all of our collections that we deem best seller, so we just over order on those, and if there's people who ordered some of our small SKUs, we can usually nudge them into buying out some of our best seller, but it's a lot harder to do the opposite. If they want best seller, it's hard to kinda push them into some of the lower-level products that we have. So keeping our best sellers in stock is really important for us ahead of time and something we learned from a mistake we made last year before the holiday season.
Jeremy Horowitz:
Definitely. Corrina, how are you all purchasing at TUSHY?
Corrina Lynch:
Yeah, definitely shipping well and shipping from the right place is going to be key to maximizing profitability this year. We wanna make sure that we're set up not only to minimize the cost of our sales but also to prepare for any unknown issues that are gonna arise in the final stretch of 2020, as logistics networks are expected to be overwhelmed. So having that, those backup options, that our inventory is well spread and close to the customer to maximize the margin here.
Jeremy Horowitz:
Nice, yeah, a lot of wins there. Chad, well, how are you all seeing across all the brands that you work with, really where brands can maximize their profitability?
Chad Rubin:
Yeah, so D2C has never been easier. Anyone can create a product. My grandmother can start a Shopify site tomorrow and start selling a product. So the TAM, the total available market, for brands is a positive-sum game, meaning TUSHY can exist and so can many other bidet companies exist. It comes down to how you can make the most money, not just your top line but your bottom line, especially in 2020; it was different in 2019. So I believe that you need to be a systems thinker and need to be leveraging technology to help you win. And it's not about how many employees you have per revenue anymore, it's the ratio needs to be as low as possible. So, for me, you need to be a system thinker. You need to have a foundation that you can scale with that augments your team's time, that allows you to take the low-value, repetitive tasks and to automate it so you can have your team doing higher-impact, higher-value activities. The second thing I would probably point to is something that not a lot of people in this space talk about because it's really a hard number to get to, is really your operating profit per SKU, per channel. So that is the Holy Grail of what every ecommerce brand wants, so that's taking into account your discounts, your revenue on a product, your shipping costs, to get as close as you possibly can to your operating profit. To do that, you need to have the right platform to do that. The same thing with automation. And the last piece I wanna share is really order value optimization. A lot of people are focused on conversion rate optimization. Order value optimization is really figuring out how you can maximize the revenue. And I think we've talked about this earlier, Jeremy, is to maximize the lifetime value of your customer upfront to pay for those ad costs because CAC is gonna be rising incredibly high in the fourth quarter.
Jeremy Horowitz:
Yeah, definitely. Any additional AOV bumps give you more profit, allow you to afford those extra costs and all the different crazy stuff that's going on with marketing. So, Sean, how can someone dive into the data and really find where they can attract more profit from this key time period?
Sean Corson:
Yeah, just to echo with what Chad was saying, I think really understanding from your product portfolio what sort of margin you're getting per unit on your sales. That's gonna inform things like, which products are you putting in promotions? What kind of discounts are you offering? It could be that you're using an acquisition SKU that has a really low margin, which might be great if it's pushing people to repurchase more often, if there's complimentary products that they might come back to buy on your site, or it might just be that you're not making any money on those orders, right? So you need to choose a different acquisition SKU. Or it could be that maybe those SKUs that have a really low margin, you can bundle with something else because people really like those SKUs, but you just need to do something to try and increase, like you said, increase AOV on those. So, yeah, I think kinda focus on the profitability of each of your products and understanding how you're gonna promote those products during the holiday season.
Jeremy Horowitz:
Yeah, definitely. Okay, so we've really addressed how to get sales in the door. Now let's really focus back on how we keep all that revenue and profit in the business. So what I really wanna talk about next is, how are we thinking about returns and exchanges? So, Corrina, I'm gonna toss that one to you first.
Corrina Lynch:
Absolutely, our goal is always to make sure that the customers have access to the best support possible, especially for our products, which are not typically a product that the customer's familiar with and require installation in their home. TUSHY prides ourselves on our easy installation, but also making sure that we're touching our customers to make sure they know to come to us for the best possible support and solutions so that we can make their product work for them and give them a solution they were looking for.
Jeremy Horowitz:
Awesome, Anthony, what are you all thinking about for returns and exchanges over at Vincero?
Anthony Tartaro:
Yeah, it's definitely something, yeah, one of our bigger focuses. We do everything in-house, and I think the biggest thing is education. Watches, though people are pretty informed about them, but there's some things, like chronographs. People don't necessarily understand the functions of, or most people assume that the second hand always functions as a second hand, which isn't the case. So it's a lot of closed purchase education, which we've been getting better at. For example, with automatic watches, people don't always understand if you take it off and set it on your dresser for a couple of days, it's going to die. So we had issues in the past where people really felt like, "My watch is defective," when in fact it's not. So really informing the customer, which Corrina touched on, is really important. You set that expectation beforehand, and they get it. It isn't a surprise to them. And even sometimes when we tell them, they're like, "Oh, that's crap. Well, why didn't you tell us this before?" and that's a fair point. So I think just communicating and really trying to inform the customer as much as humanly possible helps. No matter what you do, there's probably gonna be people who don't quite understand, but just try to, we just try to learn through those customers and try to make things clear as possible for all of our customers.
Jeremy Horowitz:
Yeah, definitely. So kinda focusing on the exchange part specifically, Tim, what I would love to know is, why don't you guys see more brands running exchanges instead of just returns?
Tim Busa:
Our working theory is that, like anything in marketing and ecommerce, people copy each other. When they see something working, you just go off and do it. So have you ever noticed, for example, how everyone has a 30-day return policy? Have you ever stopped to think about where that came from? First of all, we don't know where it came from, but we are positive that it has had a trickle effective of, well, these guys have used 30, so we're gonna use 30. What we actually see is that the majority of returns happen in the first 10 days anyway. So we have a whole theory on that, but I think it starts that if you think about the early days of ecommerce, or even just a few years ago, all dollars, resources, people, everything was put on, if you're looking at an equation of acquisition versus retention, everything was put on acquisition. But everyone needed some kind of return policy, so they would just look to see what other brands are doing. Everyone's doing it manually. And so you just started to see that kinda proliferate throughout the industry. So what would happen is that the policy is email us, send us your order, or chatting with us, send us your order. We'll issue a refund. And brands are just sort of hoping that the person then goes off and buys something else on the website. What we actually see is when a refund happens, that tends to be the end of the customer relationship, so it really hasn't been until the last few years where technology like Loop has come out to automate this, where we're starting to see exchanges become more normal, and it's partially because how do you do exchanges manually? It's extremely hard and labor intensive to do. Some of the metrics that we recommend that brands look at and really get a good handle on is return to refund rate, so how many returns end up as a refund versus an exchange. Across the entire Shopify ecosystem, that number is about 80%. So 80% of returns end up as an exchange. It's because as an industry, we've sort of optimized for that behavior, so people are gonna do what they're optimized, incentivized to do. What we see for brands who are automating it, so brands who are using Loop, their return rate is about 65%, or, I'm sorry, their refund rate is about 65%. So it's worlds different, and it's keeping revenue in the business. We're actually seeing when someone starts a return, on average, they're spending an additional $2. and that's, again, that's over a huge data set. So it's a place that the relationship between the customer can absolutely be saved if there is just a place to make it simple, so, yeah.
Jeremy Horowitz:
Yeah, definitely. I think reducing as much friction as possible, especially that key moment, is really gonna be what pivots that relationship for the customer. So, Sean, what are some other metrics that you would recommend that people really dive into and monitor as far as returns and exchanges go?
Sean Corson:
Yeah, I think that return to exchange rate is a big one, just understanding the mix there between how many products are coming back versus exchanges. When it comes to exchanges specifically, I think connections between the product ordered and the exchange product can be pretty revealing, especially if you see, you know, this can reveal things like sizing issues, right? So you see everyone that's ordering a medium is exchanging and getting a large, or everyone that's ordering a large is exchanging and getting an extra large. As well as quality issues, obviously. If people are exchanging product A, and they are never getting a different version or size of product A, and you can analyze the return reasons as well, maybe you've got a quality issue there. I think long term what we see, most of our merchants when they are offering refunds and exchanges pretty freely, most of them see that the customers that are performing exchanges tend to be pretty loyal customers. If you handle that smoothly, whether it's no questions asked. If your policy is very liberal when it comes to exchanges, generally you tend to produce pretty, pretty positive customer behavior in terms of lifetime value and repurchase rates.
Jeremy Horowitz:
Yeah, definitely, and it also makes it easier for the customers to have more trust in the brand, especially on that first purchase. So, Anthony, how are you all thinking about what metrics do you all track in this area?
Anthony Tartaro:
Yeah, Tim touched on it. We definitely track our exchange percentage. If that falls under 25%, we definitely wanna chat with our customer service team to see what's going on, whether there's maybe some miscommunications, they're going through tickets too fast, whatever the issue may be, but if it falls into that number, we like to discuss that with the team and kinda come up with a solution together. All in all, today Sean touched on, we definitely have a much more open exchange return policy and similar to what Tim said, just the longterm value there. We used to be a little more strict about it, but we realized the amount of people that are trying to, for lack of a better, kinda swindle us is really small. We don't get a lot of people who just send back used watches, like they wore to a wedding for the weekend, return it to us. Doesn't happen a ton. The majority of people just wanna get something different or maybe they thought the watch was different in the photos than when they actually got it. So we've just found when you're straightforward with them, honest, and it's not like an, "Oh, I got you. You can't return it. We got your money. See you later." If you're just open and understand. I mean, we've had just a really successful time just being straightforward with customers, and the trust is there. I think it shows in our reviews that we take care of people. We just ran out from the 30 to a 365-day return policy, but we've always very liberal, and I've always told customer service team that if someone's coming at you, and they're being totally rude and out of line, it's like, that customer's already probably gone anyways. Just show 'em the door, tell 'em, "Thank you. Sorry we couldn't work on this one." But if someone is genuinely, "Oh, hey, I dropped my watch," or, "Hey, this watch isn't quite what I wanted," we always try to work with them to fix it regardless of what it is. And even if it's maybe outside of what we typically offer, maybe short term you might be losing on it, we're really trying to double down on the longterm value. If you take care of the customers and keep them happy, not only are they probably gonna come back and buy, but they're also gonna tell people about the positive experience and how it's like, "They took care of us," regardless of the situation. It just makes sense to try to keep people happy because it not what you feel, and, obviously, with customer service, we get all the kind of not so nice people sometimes. The majority of people out there are good people and aren't trying to win one over on you. Obviously that's gonna happen here and there, but we just try to snuff those people out and send them on their way.
Jeremy Horowitz:
Yeah, definitely. Over the longterm, it always pans out. So Corrina, how are you all viewing this at TUSHY?
Corrina Lynch:
We definitely look in the context of the total customer experience, and what are customers reaching out to us for. We offer the Booty Bliss Guarantee, so you'll have a full year to make sure that you're super pleased with your bidet. And for many of our customers, again, this might be a new product they're unfamiliar with, so we wanna make sure that we're there to orient them to the experience, how you install it, how you use it, and how you change your lifestyle to have a cleaner booty.
Jeremy Horowitz:
It's good branding also. So right here I have somebody who just jumped on from the Q&A. What would your recommendations be to someone in the food category, for example, where maybe you can't accept returns?
Corrina Lynch:
Our advice and what we see is let them keep it and give them a refund. It's the exact same conversation that Anthony and Corrina we're talking about. And we see, like this is not a food brand, but there's a big brand that I guarantee almost... People in this room are probably wearing this clothing brand. Their customers who interact with the returns experience end up spending six times more over their lifetime than people who don't. So if people are trying to make a return, there's this misconception that fraud is a big thing, and they're just trying to get their money back. We see that that's in the minority, so I think you need to be viewing that as a moment where you can either make or break the relationship with the customer. If maybe that person bought something like a food brand, or we see this with vitamin brands, for example, where there is no use for it, and it doesn't make sense to even ship it back, it's better to just keep that person happy because you never know. They may refer you to someone else and say, "You know what? It wasn't for me, but the shopping experience was great, and it's really simple if you don't like the product." I just think you stand to gain more by just sort of eating the cost of the order and just keeping that person happy.
Jeremy Horowitz:
Yeah, definitely, great branding moment that then can turn into word-of-mouth marketing. Cool, so one question that I have for everybody, if you could tell a merchant to only track one metric, especially in the ops side, for the holiday period, what would it be and why? Corrina, I'm gonna put you in the hot seat first.
Corrina Lynch:
Yeah, this year we're really focused on time to customer. We think it's gonna need a lot of attention to spot the issues that are gonna pop up throughout Q4 in our peak shipping season this year, so we wanna ensure that we know before our customers if there are any issues with them getting that holiday delivery.
Jeremy Horowitz:
Cool, okay, Anthony gonna throw it over to you. What's the one metric that if you could only track one, what would it be?
Anthony Tartaro:
Yeah, transit time is a huge one for us, especially with COVID and the nature of fulfillment centers being a little overrun right now. I'm definitely gonna be tracking that. I'd say as close as CSAT, obviously is a little down the road, but it's super important just 'cause it's kinda like if your CSAT starts dropping, you know there's a problem. You obviously don't know where it is, but you know you need to start looking into something. Obviously it's a little after the fact, but I'd say CSAT's a really big driver for us, and the transit times.
Jeremy Horowitz:
Cool, Tim, what are you thinking?
Tim Busa:
Gift purchases. Obviously, coming from the returns and exchange world, I'm gonna give you something about that. But this is the only quarter of the year where the majority of our shoppers are not shopping for themselves. So the more gift purchases you get, the more returns or gift returns you are likely to get. And we see, like, Shopify has published a stat that it's something like 50 or 60% of all returns are just because the size, the color, or some variant is wrong, and that's for people shopping for themselves. So, I mean, we've all gotten a gift where you're just like, "Oh, I like this, but I'm a medium. I'm not a large, I need to go exchange it." I'm, as the gift receiver, I am now interacting with this brand for the first time, and if my experience just is subpar or if there's no way for me to actually get a store credit and shop later, or just do an exchange right there, you create this sort of weird friction between someone who could be a customer for a long time versus the example that I've given before, is every year my mom gets me some article of clothing that is the wrong size, and I've always been the same size my entire life. So I have to go through this weird dance of I go to return it, but the money goes back to my mother, and I'm a full-grown man. I'm not gonna ask my mom to re-buy me a gift. I now have to do that myself, but it's just... It creates this weird experience where if you're not tracking for gift purchases and then optimizing for gift returns, especially this time of year, you're creating this very awkward customer experience that in most cases will just serve you to just let revenue right back out the door that you worked pretty hard for.
Jeremy Horowitz:
Yeah, and that moment's such a two for one because you have the gift giver who might come back and buy more gifts, and then you're the person that they bought the gift for, who hopefully has a great experience, and comes back, and is a long-time purchaser.
Tim Busa:
Yeah. That's exactly right.
Jeremy Horowitz:
Yeah, Chad, what's the one metric that you focus on for this quarter?
Chad Rubin:
Well, in 2019, it was growth at any cost, and for 2020, I'm going back to profitability, and going back to basics, and making sure brands are in control of their destiny. So I'd say operating profit. Still, operating profit per SKU, per channel, is one that I would be very, very in touch with, and even KPI in that based on the entire team, that should be the one North Star.
Jeremy Horowitz:
Cool, okay. Sean, I know there's hundreds, but we can only pick one.
Sean Corson:
Yeah, kinda sticking with the, yeah, on the operational side, kinda sticking with the time and transit theme. I think time to fulfillment does offer something that's a little more, you do have a bit more control over adjustments you might make in terms of how long does it actually take from the time when an order comes in until it's actually fulfilled and pushed out the door. Time to transit, what we found on some of operations dashboards, measuring that by provider and by geography, obviously, very important. If you have one distribution center and it's located in a central area of the country, this may not be as big of an issue, but if you have one distribution center and it's located on the West Coast or the East Coast, yeah, you might find that your customers on the other coast are getting a pretty bad experience. So, yeah, I think time to fulfillment time, transit time, both hugely important.
Jeremy Horowitz:
Yeah, definitely. Flexible and dynamic fulfillment and fulfillment center, sounds like a pretty running theme throughout this today. Cool, so I think one last question I wanted to dive into before we have our wrap up question for Q&A is how do we feel about including return labels/exchange slips into the original order and the shipment, especially since it is a gifting period? So I'm gonna throw it to, Corrina, for you first. How are you all thinking about this at TUSHY? Does anything change during this time of year?
Corrina Lynch:
Not for us. We're really focused on ensuring that our customers have the experience of interacting with a TUSHY expert on their install, and making sure that that Team TUSHY has the opportunity to give them that really wonderful bathroom experience and introduce them to this product, so we really do drive our customers to get the full install TUSHY experience.
Jeremy Horowitz:
Cool, Tim, what are you seeing across the brands are our best practices?
Tim Busa:
It's a step I see a lot of brands taking, towards automation, because it does make it a little bit easier for the customer, so I don't wanna knock it. I think it's somewhere in between manual and automated, but it really doesn't do much for you as the merchant or the brand because, for example, I know adidas does this. I bought a pair of sandals, assuming they are they're the exact same size as the shoes, and I was actually off by a full size. So they did put the label right in there. I put it on the box, I sent it back. I didn't fill out the reason I'm returning it, and I got what I needed. So from a customer experience perspective, it was simple, but for adidas, they'd probably wanna know I'm one size in a shoe and a totally different size in a sandal, and from a manufacturing perspective, if that's happening over a large data set, they should change their sizing. So I'm giving one specific example, but I think you lose visibility into data that real. And then Sean was talking about this, that it's really, really important for you to let your manufacturing team know or maybe letting your ecommerce team know. So it's a good, it's like a nice interim step, but it doesn't totally get you all the way there.
Jeremy Horowitz:
Yeah, a lot of valuable data that's missed there. Anthony, how are you all approaching this?
Anthony Tartaro:
Very similar. We did do the free returns and the shipping label when they receive the packet, but, like Tim said, we're just losing out on so much data. Similar to my last answer, there was just information that the customer hadn't been given for where it wasn't necessarily defective or for the reason they had thought. So it's pretty simple on ours. We've tried a couple different things. We've had a lot of success. We just have essentially a Google form on our website that's connected with our CX platform, which is gorgeous, and any time someone uses that form, it automatically goes to a bin in Orders. So we review those every single week, and then from that, it's really able to pull, is this just, "Oh, the customer said this one's too small." Is this something we actually need to worry about or is this just kind of a one-off situation? And then we have all that data going back in time, so you can actually pull significant information from it to make decisions. And if the customer wants to return it, that's fine, we'll provide them with a label, but having that touchpoint where they have to ask us for the return first just gives us an opportunity to save the sale or at least see what's wrong with them so we can try to fix that down the road for future customers.
Jeremy Horowitz:
Awesome, yeah, it sounds like a great way to capture a lot of data and then analyze it later. Okay, now for the fun question. Something that we've been asking on all of our webinars throughout this series is, what's one thing that you feel like you've learned from past holidays that you're sure you're gonna get right this year? So, Anthony, I'm gonna throw it right back to you.
Anthony Tartaro:
Yeah, I'll be optimistic. The biggest challenge that we've had from a business standpoint all through and through is international fulfillment. About 30% of our business is international, and getting things through customs has always been a nightmare. Our watches start at 130. It can go up to 400. There's certain countries, like Australia, who are cut and dry. If it's under a thousand Australian dollars, it goes through customs unchecked. Then you've got countries, like Germany, for example, who the customs officer's having a bad day, they're stopping your package and are gonna review it as strong as they can. So we partner with a company that integrates with what you wanna call the GE, and they've helped us with that kind of last bit of the delivery part, that they take over the checkout process, include customs sheets and duties, and then provide DDP shipping, obviously, which is huge for us. I don't know if I'd say 100% sure it's gonna be perfect. I'm sure there's gonna be be some hiccups with customs. Corrina's touched on logistics. It's gonna be overwhelmed, maxed. I think that's gonna be more so for customs, with people not being able to go just see families and friends. I think more people are gonna ship gifts, so even more of a spike there. So I think it's going to be better than the past. We're really excited to have an implementation with DDP shipping because previous sales, like last year, our holiday sales, we got absolutely obliterated on Trustpilot, and it was almost all customers from the EU who had issues with their package getting stopped, and then customs requiring massive fees. When I first started in 2016, those fees would typically be five to 8%, 12 to 20 bucks. Now those same customs fees are 50 to 75% in certain countries. So a customer's ordering watch and then they're getting hit with a $100 charge sometimes, and that ruins things. So implementing this is definitely gonna be a huge boost to our biggest problem, but I would anticipate there'll still probably be some hiccups just because it's really hard to know how customs operates in every other country.
Jeremy Horowitz:
Yeah, there's so much variability there. And for anyone who isn't familiar with DDP, can you just quickly explain-
Anthony Tartaro:
Oh, yeah. Yeah, so delivery DDPs pay and essentially just we receive DDU, and that we issue to the customer, and the customer is then required or responsible to pay any customs, VAT duties, and it just causes a lot of hiccups, especially in some of the smaller countries, because the processes might not be as in tune. And it's just when it's DDP, typically it just goes straight through the processing, which relieves the customer of any headaches of having to reach out and also just significantly cuts down delays. When we get the tickets, there's not much of an update you can provide because they just have to pay for customs fee, but the customer doesn't wanna hear that. So when you have those issues, it kind of just snowballs, all these international customers reaching out to us. And, yeah, it can definitely, definitely build up quickly, and it really caused some headaches during the holidays, so excited to see how things go. I think it'll be a lot more successful this year, but, as always, I'm sure they'll still be some hiccups that may come out of it.
Jeremy Horowitz:
Yeah, definitely. But, yeah, international shipping is always such a challenge. So, Corrina, one thing, the one big lesson that TUSHY's gonna crush this year.
Corrina Lynch:
We're gonna definitely be crushing understanding the gifting behavior of our customers. I think in home goods, it can always be a surprise how much that behavior can shift for holidays, and being more prepared around that.
Jeremy Horowitz:
Cool, okay. Sean, Tim, Chad, anything? Any big lessons? Any wisdom to impart on us?
Chad Rubin:
I can start. I didn't go on the return side, so a few things I would probably point to, one is I'm a huge fan of Loop. We actually just announced a app integration with them, it's on our app store, and it really allows brands to turn returns into a profit center. And I am not making money on saying that, but you're making money when you are essentially allowing your customers to be able to make an exchange with that same dollar value. The second piece I would probably point to is something called pay-on-use returns. Not a lot of people know about it, but when you send someone a return label to return something, you're paying straight up for that return label, and, instead, if you pivot to pay-on-use returns, you only pay once it's injected into the postage system. And so a lot of times people have the, they use this label, and they never actually bring into the postage system. It becomes a problem. And the third thing I wanna point out, and I think we've been talking about this a bit, was around taking a return from a transaction into an interaction. And so when you don't include the return label in the box, it forces the customer to reach out, and it forces you to have a human-to-human relationship with that customer that is an opportunity for that customer to shout you from the rooftops forever. And so Bombas actually has a great example of this. They don't call it Customer Support, they call it Customer Happiness, and they have 100% Happiness Guarantee, kinda similar to TUSHY with the Booty Bliss. I love that guarantee. And so I was returning these socks recently, and they were like, "No, don't worry, donate it." And so we donated the socks, and I was like, "Wow, I am a customer for life now," right? And that shoots my NPS score way through the roof to recommend that to my friends and family through the holidays.
Jeremy Horowitz:
Yeah, I'd be curious also. I'm guessing Bombas probably ran the numbers at some point and realized that it was probably so expensive for you to return the socks that they could create that other moment, kinda like what we were talking about before, where it's like a brand moment, where it just doesn't make sense for them to take them back, and then they create a great experience for you.
Chad Rubin:
Sure, yeah, it's a low price item. I get it. And the thing with TUSHY, for example, who's a Skubana customer, it gives them an opportunity to either have a Booty Bliss Guarantee or even just give the customer a booty call, right? So I'm just playing around, but it allows you to actually have a human interaction.
Corrina Lynch:
We do not do that for our customers.
Sean Corson:
The one thing I'll add to this, having worked in a previous life at several gifting brands and several perishable gifting brands, first, I think, understanding your data, being able to look at your data on a daily basis to understand trends, understand where you might be long or short on inventory as early as possible is very important. That allows you to do things like move things around on the site, price things up or down. Obviously, I've had many, many lessons in that in all of a sudden realizing that you're short on a very important SKU, and it's late in the holiday, or, even worse, it's early in the holiday, and you're very late on a, or you're very low on an important SKU. That said, I think one lesson I've learned is delivering that message to potential customers, so letting them know delivery times upfront is important when you know that... If you have an issue in your supply chain, in your fulfillment center, let them know upfront because it is much better to under promise and over deliver. If you are telling them, "Yes, you're gonna get this in five days," and they get it in 10, that is a horrible, horrible experience. If you tell them upfront, "You're not going to get this for 10 days," they might go look somewhere else on your site for another item, right? It's an easier experience to deliver to a customer than the opposite.
Jeremy Horowitz:
Definitely, cool.
Tim Busa:
I mean, Chad, thank you for your kind words, Chad. Chad took a lot of words right out of my mouth there. So the other thing, the other thing that I wanted to add about what we think is gonna be happening this year that you should be planning for is like, we've all seen the charts. I think all of us have seen the charts that have said the ecommerce adoption curve has moved forward by five to 10 years. So if you're just thinking about, if you're thinking about it like that, you're gonna have a lot of first-time shoppers who expect an experience that might be unrealistic based on where ecommerce is today. They're assuming that things are much more mature. Watch those defects. It's as smooth and as easy as walking into a Nordstrom to go buy or return something. So I would encourage everyone, and I've been, I'm in the returns and the post-purchase space now, but the rest of my career has been spent on email marketing, acquisition and customer-data platforms, so I've actually spent more of my time on the acquisition side. So I would say look from the very beginning, the very first time a customer could touch you, all the way through to the end, and look at it through a lens of someone who has never shopped online before because you're going to see a surge in these people. And just take a hard look at what you're doing, and try to confidently answer the question of... For me, I think, I bring my mom up a lot, but I think like, "If my mom was doing this, would this make any sense to her?" I think about that when I'm writing copy for a website, if we're building acquisition campaigns, and I would suggest everyone start thinking about that the same way because I think you're going to see a giant surge, and it's a really good time to make a great first impression on someone who might have an expectation that's slightly different from what we in the industry have built. So it's something to keep an eye out for, and, obviously, I have a vested interest in saying that returns and exchanges should be something that you're optimizing for, but, just to be fair, I would say on the acquisition side, just make it as simple as humanly possible, make it really, really easy to talk to a customer support rep if someone needs something because it could be the difference between making a sale and not making a sale.
Jeremy Horowitz:
Yeah, so takeaway, have everyone's parents and grandparents run through the website in the next couple of weeks.
Tim Busa:
I'll send my mom to all your guys' websites. I'll let you know how she does.
Jeremy Horowitz:
Mrs. Busa, the professional website assessor.
Tim Busa:
That's right. That's right.
Jeremy Horowitz:
So we've mentioned this Booty Bliss a couple of times, and it sounds like we're getting a little shy around it. Can you just explain what is TUSHY's Booty Bliss and how it came about?
Corrina Lynch:
Yeah, absolutely. So TUSHY is bringing the bidet to the American consumer, and for many of our customers, this is their first in-home bidet. It might even be their first bidet experience, and we wanna make sure, you know, our goal is to bring this experience to the American consumer and make sure that they can experience it, get it easily installed, and really adopt a new, better lifestyle in their bathroom. And so the Booty Bliss Guarantee is there to make sure that their customers are getting all the resources and help that they need, and that they have all the support and options available to give it its best shot, and making sure that we're converting all Americans to this better bathroom experience, which that is basically what it is, but wanna make sure you have a year to use the product, that it's working well for you, that you're completely happy with and have bought into bidets are better.
Jeremy Horowitz:
Awesome, yeah. It's kinda like combining a returns policy with a guarantee just to put the best foot forward with potential customers. Yeah, cool. Okay, so we'd love to open it back up for Q&A from anybody else who hasn't had a chance to ask a question yet. So do we have any other questions? 'Cause if not, I've got plenty more. Any takers? Going once, going twice. Okay, cool, so I have one last one, going completely off script, but we'd love to know, what is everybody the most excited about for this year, considering how different gonna be? I know we talked a lot about planning, and preparing, and all the things that need to go right, and preparing for things that might go wrong, but what is everybody just generally the most excited about for how things are gonna be different this year? So, Chad, I'm gonna put you in the hot seat first this time.
Chad Rubin:
That's a good question. Okay, I would say, so we already know that there's gonna be this COVID holiday crunch, but I think what was unanticipated is Prime Day being moved into October, which is traditionally in the summertime. And so with that, I'm really curious, maybe excited, to see what happens with Prime Day being in October, and then you have Black Friday, Cyber Monday, November, and what the general lift is going to be, because I think that the numbers are gonna be a lot higher than I think what initially people anticipated. Other thing I'm excited about maybe, is just, actually, I love shopping online, period, and I love actually doing shopping in adjacent verticals of just different brands to see their strategies and to understand their execution because they have much higher spending budget for sales and marketing, for example. So just trying to obsessively understand people's strategies, understanding what are they putting in the box, what are the Black Friday sales, how are people capitalizing even pre-Black Friday on Prime Day. Those are things I'm excited to see, how a lot of these brands are going to structure this fourth quarter to make it the best one ever.
Jeremy Horowitz:
Yeah, a lot of brands will be very creative. Okay, who's next? Tim, I'm gonna put you on the hot seat next.
Tim Busa:
Yeah, I mean the creative strategy is gonna be the thing I mention. I think this is a year that's so, so different. I think you're gonna have people spending so much money on acquisition. Someone earlier mentioned CAC is gonna rise, and every year there are a handful of brands that stand out by doing something completely different, whether it's through their acquisition strategies or their creative itself. And as an online shopper myself and a marketer by trade, I'm always amazed at how creative and interesting some of the, like, when everyone else is zigging, the three or four brands that zag and come up with something really, really different. I think this is a year where stuff like that is really gonna stand out, 'cause, again, you just have more people online, and you have more eyeballs looking at this stuff.
Jeremy Horowitz:
Definitely, and all the more reason to prepare for all the craziness that's gonna happen. All right, Corrina, you're next. What are you most excited for?
Corrina Lynch:
I'm really excited to put more bidets in more bathrooms. I think talking about what is 2020 doing, we are seeing more ecommerce adoption and really giving us more opportunity to reach a larger audience for TUSHY. We're a better, cleaner experience, and with COVID, that's also brought a lot of interest to, how can I bring more cleanliness to my life? How can I make my at-home time better? And so just really excited that TUSHY has been given the opportunity to go to more people and really convert them to this experience.
Jeremy Horowitz:
Yeah, the pimp yo' crib trend is real, and it seems to be only picking up steam. Sean, you're up next.
Sean Corson:
Yeah, so I know something we've mentioned a whole bunch here is that we're gonna have this new ecommerce shopper that hasn't existed pre-COVID, so I'm just interested to see how that changes a whole bunch of different metrics across the landscape. So everything from conversion rates, obviously, cost of acquisition, as we've mentioned a bunch, cost of acquisition in specific channels, and then longterm lifetime value, right? What are these people doing? Are they repurchasing more or less often? Are we building, are brands building lifetime ecommerce shoppers, or when COVID is over and people can go wherever they want again, are people just gonna go right back and shop in-store? My feeling is that we're gonna build a lot of loyal ecommerce shoppers, right? The experience that they will get for people that have never shopped online before, who have done very little shopping online before, or have only bought on Amazon before, they will get an experience as, oh, yeah, actually I can go buy these things and there's not a... I can buy these things online, and there's not, it' doesn't, not a bad experience for me. So, yeah, that's what I'm really interested in seeing.
Jeremy Horowitz:
All right, Anthony, how about you?
Anthony Tartaro:
Yeah, I mean, obviously with COVID kinda flipping the world on it's head, it's, I think, an opportunity to, kinda similar to Tim, it's we can go out there, and if we're able to honor our expectations and make it through the holiday season, I think that elevates us kinda to another status. COVID is something that has impacted just about everybody on the planet. A lot of businesses have unfortunately gone belly up, and it sucks. But with that being said, there's opportunity out there to acquire new customers, and if you can deliver a great experience with some of these people who are now forced to shop online, then you are probably going to increase, obviously, the customers you have, the longterm value. So, yeah, I'm excited to rise to the occasion, and I think our team's set up pretty well for a great holiday season, and see what challenges come our way towards the middle of November once those orders start filling up for Black Friday.
Jeremy Horowitz:
Yeah, definitely. I'm finally excited 'cause I can explain what I do to people. I feel like every time it was like, "Oh, I work in ecommerce," and, yeah, they're like, "What does that mean?" And now that everybody's shopping online, I feel like it's gonna be a lot more applicable to a lot more people. Okay, so last question to bring us home from one of our attendees, thoughts on pre-orders. Is it the time to do it? How do you do it? How do you approach it? Anthony, I got a pretty good reaction from you, so I'm gonna tee you up first.
Anthony Tartaro:
Super slippery slope for us, especially in the holidays. Offering a pre-order, definitely you're gonna get more money coming through, but just with us, and I don't know if this is everybody's problem, but you have kind of manufacturer dates lined up, but I'd say more times than not those get delays. There's things that are outside of your control: things getting exported, things getting imported, things getting lost. So if you are very confident in the supply chain and able to keep up with things, I think it's something you definitely should think about; however, if you have delays and with COVID probably increasing those delays, it just gets really, really dangerous fast because people start reaching out once that date passes. If they don't have the tracking, they're pissed off. They want their tracking. Then not only that, you have to look into, when is this gonna be here? Then they gotta make the decision, do I want to cancel it or exchange it? Do I wanna wait for it? And then you have to work all those scenarios for all those customers who have those pre-orders. So it's something where, yeah, like I said, if you're confident in your supply chain and getting things to your fulfillment centers quickly from manufacturers, yeah, definitely something to look into, but if there's any delays there, or you've had issues in the past with that, I'd say proceed with extreme caution.
Jeremy Horowitz:
Yeah, definitely. Anybody else wanna take that one?
Chad Rubin:
I definitely agree with Anthony that it is risky, but, of course, the more the risk, the more the reward, in a way, and I always find it fascinating when you can pre-sale inventory. In finance, it would be called a negative cash conversion cycle, so your customers are actually financing your operations and your inventory. And so if you can pull it off, it is very, very rewarding.
Jeremy Horowitz:
Yeah, big if. Does anybody else wanna take this one?
Corrina Lynch:
I'll just add that you're asking the wrong crowd. The ops team is not gonna be loving holiday pre-orders because we're going to be spending our time worrying about all of those things that Anthony talked about. But definitely agree, there can be an opportunity to capture that higher volume traffic that's hitting your site. So if you have products that aren't necessarily ready for market that the time is right for the traffic, but you will stress out your ops team, but that's what we're here for.
Chad Rubin:
The other thing you can do is you can... There's definitely a widget. I've seen this on sites on Shopify, certain search Shopify sites, is you can actually put in your email address to get notified when it's back in stock or when it's in stock. So that's one way to not put yourself on the line but collect email addresses that you can re-market to.
Jeremy Horowitz:
Yeah, if you work with tools like Klaviyo, it's automated, that as soon as that inventory hits Shopify, those emails go out. So I'll actually take this one. So I used to, before my time at Daasity, I actually used to work for an ecommerce brand where we worked off of, we sold iPhone cases. So Apple launches their new product in September. We have to deliver the case without knowing what the final designs are before holiday, so we were dropping new product usually in August, or, sorry, end of October, November. So we were basically pre-ordering all of October into November, hoping to hit before the holidays came. So three tips from doing it for a couple years. First, never commit to a ship date. No matter what you do, just something will slip, like everyone on the panel has already mentioned, so never commit to ship date. Just say it will ship with, and you should expect it within a certain window, and give yourself two to three weeks. Second, be super clear on site that it's a pre-order. One thing that we always ran into, and my ops team hated me for, was if you bought a pre-order item and you bought an item that was ready to ship, we either had to split the shipment and ship twice, or it held the original product. So having the game plan in place ahead of time of what you're gonna do in that situation because, right, we talked about that sale versus profitability, two shipments kind of really hurts the profitability of that sale. Three, have a really, really tight game plan with your customer support team. You can do it during this time period, and it can work, but it's very stressful for everybody, and everybody has to be really aligned. So really also makes sure that your macros are really fine-tuned, and then your ops team and your support team are talking daily to get that best estimate, especially if you're shipping product overseas 'cause that adds a whole nother layer to this, that everyone is just really, really aligned, that communication is really smooth until that product ships out. Cool, okay. That actually takes us to time. So last bit of the housekeeping that I need to do is first just thank everybody for joining. We really appreciate you taking the time out of this crazy time period. Up next, we have in two weeks Getting Your Site Up to Speed, up and ready for this time period. We're gonna have a bunch of great panelists, and technologies, agencies, and brands. Then we're going to be going into email, and then a final prep. Really wanna thank everybody who joined us on the panel today and sharing all their wisdom and nuggets. If you'd like to reach out to them, we've included their LinkedIn here. We really appreciate everybody's time. We hope that you enjoyed this, and we'll be sharing the webinar out after we just get it quickly cleaned up. All right, thank you, everyone.
Sean Corson:
Thank you.
Anthony Tartaro:
Thank you.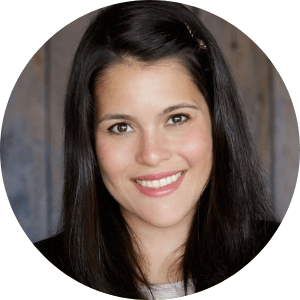 Written By
Gina Tirelli
Gina Tirelli manages Partner Marketing initiatives at Extensiv, the leading retail inventory and order management software for D2C brands and marketplace sellers looking to unify and automate their multichannel operations. When Gina is not marketing ecommerce software, she likes to spend time outdoors with her dog Elli.