How to Grow Your E-Commerce Business & Increase Sales Off Amazon with Your Own Website pt. 1
February 11, 2016
10

min read
Amazon, Amazon, Amazon… right? Seems like that's all we hear about when it comes to the model of e-commerce and the poster child of Internet marketplaces. They are the end-all -- the place to be. If you ain't selling on Amazon then you ain't selling. After all, Amazon runs the world of e-commerce and online shopping… doesn't it?
Well… no. It doesn't. Not if you really think about it.
Compared to your new or small to medium sized online shop, Amazon is definitely the 400 lb gorilla in the room, eating out of your fridge and threatening your kids. However, Amazon is nothing to fear because they're so massively unbeatable that they pose no competitive threat whatsoever. That's why there is such an importance in staking your claim in the greater world of online selling.
Remember: Amazon needs you to sell on their marketplace so that they can remain massive. However, that fact doesn't mean your own e-commerce venture is not worth the time and effort. When you sell on Amazon, you compete with other sellers of your same product line.
When you sell the same product on your own website, you sell to those customers who came to you. Who found you. Who may or may not want to only compare pricing on Amazon or other competitive sites. You have to not only reel them in and make the sale, but you've got to keep them coming back. Once you have them coming back, you make more money without having to pay the 15% Amazon commission percentage.
Higher margins = more money in your pocket.

Sheep Sell Exclusively On Amazon
Lining up with the other huddled masses of sheep, selling everything via FBA, screaming to be noticed from the buy box is not the stepping stone to success in the world of e-commerce. I'll say it a different way; "Take sellers who strictly utilize selling products through FBA (Fulfilled By Amazon), be they their own creations or purchased wholesale as resellable goods, and exclusively selling them on monstrous e-commerce marketplaces is a surefire way to earn the bare minimum of profit margins, if any at all." If you want to sell alongside the other sheep then go ahead, but it's not your only way to generate business.
Ultimately, It's all about the one customer.
So How DO I Create Experiences Off Of Amazon?
Your website can have as much of an impact to the individual customer as any multi-kajillion-dollar marketplace can. For the individual customer, you hold the same potential for success. To have this kind of impact on the single consumer, you must focus on four "C's": Careful, Creative, Consistent, Capture.
Careful
Nothing is ever "good enough". If a feature you are offering in your e-commerce initiative is not perfectly crafted toward the target customer, then it's wrong. What seems perfectly logical to you may be completely confusing to your end user.
For example; a particularly large electric shaver company once thought it would be better for the bottom line to stop selling a necessary accessory to a popular shaver. Instead of informing the customers of this change, they simply offered a different accessory that was in many ways, substandard. Word got out in a big way and literally cost the company millions in lost sales because of offering a similar product that was just "good enough". The worst part? They blamed the distributors and resellers instead of admitting the mistake and fixing the problem. This company is still reeling from these decisions.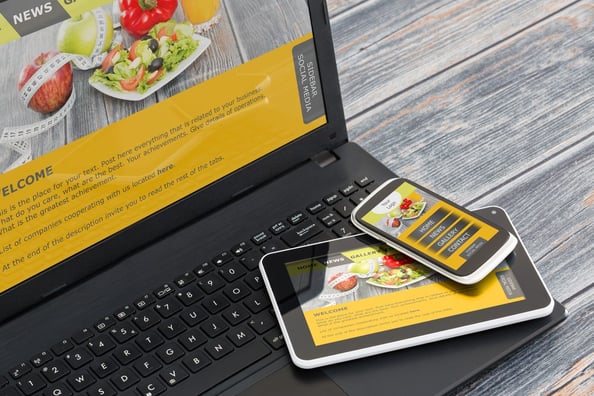 Creative
We all want to have a great looking website that has lots of interesting functionality, but let's face it—everyone has a "deal of the day" these days. What else can your business offer the online shopper that's fresh, unique and interesting, while still related to your product line(s)? How about more of a personalized shopping experience that follows previous purchases and recommends products along the same lines? Got an abandoned shopping cart from an account holder? Instead of a generic email reminder, how about an occasional text message offering a sale price for completing the purchase within 24 hours? Still cheaper than paying Amazon 15% of the sale.
Consistent
We never "usually" give lower cost or free shipping. It's never "sometimes" that returns are paid in full. Don't pull the "One time courtesy" card when it comes to policy. You either do or you don't. Nothing is uglier to a customer than inconsistent policy or customer service. Each customer represents the lifeblood in the heart of your business. You would never "probably" pay for your kid to go to college, so don't be wishy-washy when dealing with those paying good money. And don't ever say "wishy-washy".
Capture
Maybe you've got the sale but did you capture the client? A customer comes and goes. A client keeps coming back each time, every time without a second thought of going somewhere else. Be it by branding, customer services, quality of product or whatever the reason, these are the customers that you have captured and made your own. Now you just have to keep them.
In Summary
All the concepts of do's and don'ts are well and good. But if you are just starting out, you've got a lot of work ahead of you to build that reputation and more importantly, the e-commerce site itself. Luckily, launching points are easy with some of the ever-growing list of businesses out there offering e-commerce platforms that are economical, feature packed (they have to be in order to compete with one another…and Amazon) and offer as much or as little help as you could need in getting going.
Now that you understand how to create the ideal web store off of Amazon, in our next blog post we will be discussing some e-commerce platform best practices to perform to ensure your business is found and optimized!

And as always, from your friends at Skubana:
Work Smart. Sell More.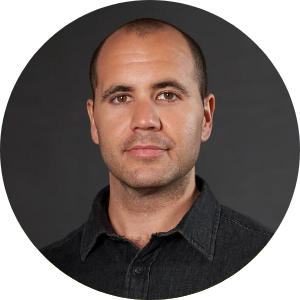 Written By
Chad Rubin
Chad Rubin is the co-founder and chief executive officer of Skubana, a multichannel e-commerce software the enables brands to unlock growth by unifying their back-office operations.