How To Survive and Remain Connected In An Opt-Out Era - Recording
March 16, 2022
22

min read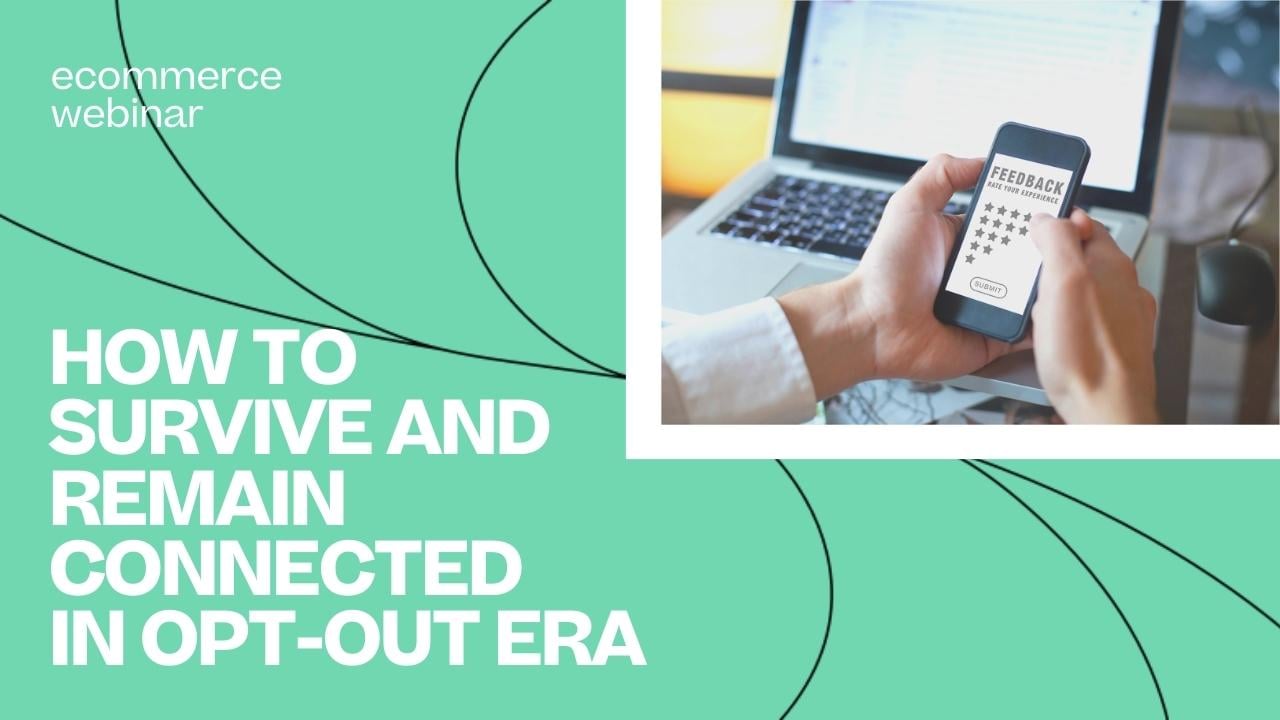 In 2022, customers will become more selective about how and who they share their data with. Loyalty Connect conference hosted discussions about how to better connect with new and existing customers, so they trust your brand, spend often, and opt in to engage with your store long-term.
Transcript
Fiona Stevens:

I'm really thrilled to introduce our first panel discussion of the day. Some of you may know that each and every January LoyaltyLion releases a trends ebook where we bring together experts from the leading eCommerce technologies in our space. They'll be sharing their thoughts on the biggest developments that we see. This year's no exception and the 2022 trends ebook is now live online. We'll leave a in the event chat so that you can get yourself a copy, but we've also brought all of the contributors here today to discuss what's coming up this year in person. Across the day, we'll be holding three panels featuring different experts from our trends ebook. If you needed any more inspiration to join these sessions, then one attendee per panel will be receiving a 50 pound gift card to spend at one of LoyaltyLion customers stores as well. At the end of each panel, you'll have the opportunity to ask questions, but more than that, you'll also have the chance to join the speakers in various breakout rooms and quiz them further, either about their trend or about how their technology could help you adapt to that trend. You'll have the ability to move between breakout rooms. So don't worry if you've got questions for multiple people. It's also a great opportunity to meet others, compare notes, see how people are successfully in navigating these trends already. So I won't hold things up any longer. I'm gonna hand over now to Hannah Morris who's one of our partner managers, and she's going to bring you our first panel with Andy Mallinson who's General Manager for UK in the Nordics at Nosto, Ashley Brown, Partner Marketing Manager at Skubana, and Joe Rutherford our very own Senior loyalty Consultant at LoyaltyLion. So together with Hannah, they'll be covering how to survive and remain connected in the opt-out era. Hannah, over to you.

Hannah Morris:

Hi everyone and welcome to panel one of loyalty connect as the introductory, I'm Hannah Morris and I'm a Partnerships Manager here at LoyaltyLion. For this session, I'm joined by Joe Rutherford from LoyaltyLion, Andy Mallinson from Nosto and also Ashley Brown from Skubana. Do you guys wanna briefly introduce yourselves and your platforms?

Joe Rutherford:

Yeah, I'll kick things off. My name's Joe Rutherford, as Hannah said, I'm a Senior loyalty Consultant at LoyaltyLion. And for those who dunno what we do, we provide loyalty software to increase customer retention.

Andy Mallinson:

I can go next if you like. So I'm Andy Mallinson, I'm Managing Director, UK/Nordics for Nosto. I've only been with the business fairly recently joined, middle of last year as part of the acquisition that Nosto made of Stackler, which is the UTC platform, which also kind of plays quite neatly into this topic as well. So I'm sure I'll be touching on that a little bit too. And for those that don't know about Nosto, we are a commerce experience platform. So we are really here to make every impression relevant and authentic.

Ashley Brown:

And I'm Ashley Brown, I'm with Skubana and Skubana is in inventory management software and we just love helping our clients.

Hannah Morris:

Amazing. Great to have you all here. So in this panel session, we'll be talking about how to survive and remain connected in the opt-out era. In 2022, customers will become more selective about how and who they share their data with. So we'll be discussing how to make better connections with your new and existing customers so that they trust your brand, spend more often and also opt in to engage with you for the long term. So let's get started. I wanted to ask you all, first of all, to put your consumer hats on. So as a consumer, did you notice that you proactively opted out of more marketing last year? Who wants to jump in?

Joe Rutherford:

I'll kick things off. Yeah, I think because of my position at LoyaltyLion, like I was more aware of my rights, you know, we were quite aware of the changes, iOS 14 update and such. So yes, I think I did, but actually on a positive spin, it also meant that I was more selective about who I actually wanted to opt in to because those are people I want to hear from the ones who were being quite creative about how they engage with me. So got rid of the stuff I don't want and focused a lot more with the bits that I do.

Ashley Brown:

I think I'll copy Joe's answer where there was some where I was like, I definitely don't want to hear from you guys every day, so I'll be opting out, but then there was some that were just, you know, also as a marketer, just interesting. So I was like, I'm just gonna see what they're doing kind of more from like a user experience perspective where I just want to learn and see is this gonna work or maybe company should not do this.

Hannah Morris:

What about you, Andy?

Andy Mallinson:

Well, I've just made a note to myself, not to answer last because all the good question, all the good answers.

Hannah Morris:

You can go first, next time.

Andy Mallinson:

Okay. I've set myself up with that as well. Haven't I? I mean the short answer for me is probably no. I think, you know, obviously I'm very aware of kind of what this stuff means. So when I kind do go on a website or where I do subscribe for something, I'm very aware of kind of what I'm doing. I said the only thing that I have done is I've... Maybe this is kind of part of the lockdown over the last year. I've actually done a lot of clearing out and unsubscribing of my email and going down and going, I really don't need to speak to them. And that perhaps plays to the point that we're trying and to make today is, if you do not engage with your customers, your prospects, your audience, then you know, they are going to opt out. So, you know, maybe that sets it up quite nicely.

Hannah Morris:

Yeah, definitely. Moving on to the biggest opportunity that brands can leverage. So can you tell me the biggest opportunity that you think they can leverage as the opt out era comes into effect? You can go first now, Andy.

Andy Mallinson:

Yeah, damn. Well, I think kind of, you know, opt-in, opt-out loss is probably loyalty's gain, which is the point that we were sort of making just there. And ultimately if you, if you actually admit that we are in an opt-out era, because I think it's important to understand what we mean by that. We're primarily talking there about third party data, third party cookies rather than first or zero. So if we, let's for a second admit that there is this opt out era, which certainly from Nastos world, hasn't doesn't really exist because in that kind of e-commerce experience world, we only deal in really first party and zero party data. But nevertheless, you know, that opt-out has created a huge opportunity to actually get closer to your customer and provide more relevant connections with your customer. And ultimately that's surely what definition of loyalty, isn't it? It's about more relevant connections with your customer and you know, loyalty, I guess, is the end result of that rather than the means. That's what you get at the end of it. So I kind of feel that it's more than just an opportunity for loyalty, it's actually, it's a necessity. I think we need to take it beyond opportunity. It's an absolute necessity that loyalty becomes the end result of this.

Hannah Morris:

And like having like a more emotional connection rather than just having like a transactional connection with customers.

Andy Mallinson:

Yeah. That's yeah, exactly right. And I guess that the necessity that I just talked about there is, for brands to make more use of their data. It's not data actually it's insight. It's, you know, what's the result of data? It's insight that you are getting to the customer, so you can provide a more relevant and a more gauging experience and that never ending cycle of receiving that data and insight from your customers allows you to create more relevant experience, which allows them to give more data and more insight and around and around we go.

Hannah Morris:

Continuous cycle. Absolutely, yeah.

Joe Rutherford:

If I can build on that as well, obviously like there's all this doom and gloom around digital advertising getting more difficult or more expensive, you know, this opt out era, but you need look no further than your own customers. So like you they're already there. Like you have a huge opportunity just waiting, sitting there to be kind of jumped on. And yeah, while it's more expensive, like for acquisition, like more mass discount and things like that, those people, those customers already love your brand or have shopped with you before. So they are, you know, very easy to engage with. And by using the data they provide you, by engaging with them, you know, effectively and creatively, they will provide you with the revenue that you might not be getting from other areas now. So it's a huge opportunity just there already. I think people are just starting to see that now, which is really good to see.

Ashley Brown:

I'll echo that as well and touch a bit about nailing the customer experience. I think we oftentimes forget it starts from the initial search. So if you're not on all the platforms that your customers are shopping on, then you're missing out. Even if maybe they are a customer that's shopped at your site before, if they don't know you sell a certain product or item and they're just in the search for and you're not there, that's kind of a missed opportunity. I would also say a big drop that we see, you know, in the inventory management space is if you are out of stock, even your best sellers, it's a great way to lose customers, unfortunately. So being proactive and making sure that you're marketing team is talking to your operations team and you really do need to nail the customer experience all the way to the doorstep. Maybe they found you on search, they see you have the product they want. They're so excited, they didn't know you sold, let's say like this particular shade of lipstick they're looking for, but then oh, out of stock. Okay, well, I need this for an event, so I'm gonna go shop somewhere else and if that other brand is giving me a better customer experience, maybe I've just switched. So I think just, yeah, honing in on every aspect of the customer experience and like we've all kind of said is really nailing down the loyalty and giving them everything they need, when they want it. Honestly, we're at the customers hand here.

Hannah Morris:

At their back end call, right? Cool and then also I wanted to talk quickly about how the opt out era can be an opportunity for brands to nurture customer loyalty. So does anyone have any sort of ideas on how they could do that?

Joe Rutherford:

I can jump in first if you guys don't mind. Yeah. So it is a fantastic opportunity to obviously like let's say, you know, you kind of obviously have all those tools already to hand, like a lot of businesses already have an email service provider, they have SMS, they have reviews platform, help desk. You've got all of these kind of tech style items waiting there. And if you use them together rather than having them siloed, then it's a great opportunity to get data from all these different areas and create this fuller picture of every one of your customers. And then with that picture, you're speaking to your customers in a very different way. It's not batch and blast. It is individual personalized information going out to these customers and they love that. And that's why they're happy to keep opted in. They don't wanna opt out because you are actually sending them stuff they want. So that's getting you a customer base of what we call insiders. So those are actually like brand advocates and VIP customers and they're gonna not just keep buying from you, but they're gonna actively push your brand forward, you know, talk to their friends about you, leave nice reviews, all this kind of thing. It's just a huge opportunity. Like, again, it costs very little to do it. You have to spend a bit of time owning that process. Once you've done that this customers, your customers for life.

Ashley Brown:

I would add as well as relevant messaging as proactive messaging as well. So in the last session, Fiona kind of went through all the curve balls we've seen this year. Obviously some are expected, some are unexpected, but if you can notify your customers as soon as you have the information, whether that be shifting stock level shipping just delays, it increases the likelihood of them returning because they can kind of feel that little bit of care like, oh, at least they notified me in advance, you know? So I think, yeah, proactive when you can be communicating to customers.

Hannah Morris:

And having that like element of transparency as well. Like if it is out of stock, let me know before I get to the cart and then I'm disappointed.

Ashley Brown:

Exactly.

Andy Mallinson:

Yeah, and probably just sort of building on that. Actually something that Chris Fields sort of said earlier in that, you know, is it about points? Is loyalty about points or is it something different now? And I almost kind of feel that relevancy is the new currency moving forward. When we start thinking about loyalty, because relevancy allows you to deliver things and that might be offers, you know, great example might be something like, you know, true vintage, which is a customer of ours. And, you know, they delivered VIP sales to their existing customers who kind of shown loyalty, especially during this pandemic. But you know, it wasn't just about giving exactly the same sale offers to all of those existing customers. It's about relevancy. So making sure that you take that first party and zero party data that you've collected, which gives you the relevancy, allows you to be relevant and providing those with sort of really tailored offers. So I think relevancy is a currency now. It's a currency that allows you to be able deliver on loyalty.

Hannah Morris:

So you are like segmenting these customers based on like they're visiting the site and based on their behavior based on-

Andy Mallinson:

Yeah.

Hannah Morris:

Based on like their attributes.

Andy Mallinson:

Yeah. It's based on a number of things. It's based on, I guess you could describe it as sort of being in implied data and explicit data and that really is the definition between, you know, first party and zero party, I guess. So, you know, implied data is as you move around sites, you know, you build up this behavioral pattern. Whereas, you know, the explicit zero party data is about information I might have gone onto a website and given my preferences and say, well, I'm male and I like outdoor clothing. Whereas, you know, first party data is typically, more the fact that as I wander around a site, I go to male outdoor clothing a lot. And so therefore, you know, that's implied. That is currency. That is relevancy that allows us to segment deliver special offers, deliver and any type of offer that the merchant actually is looking for. It's not always special offers. A lot of our customers as a good example, they know that maybe, maybe I when I come to a site I'm not interested in sale items, I never buy sale items. I always buy latest items. It's completely the opposite by the way in real life. But you know, it's, it's... Maybe I only ever buy the very latest things that's coming off the shelf. Don't deliver me sale items, right? That's a loyal, relevant experience to me.

Hannah Morris:

And that data that you were speaking about, how can we... How can brands like build trust to encourage like these customers to give more data, do you think?

Andy Mallinson:

Is that to me again?

Hannah Morris:

To anyone.

Andy Mallinson:

Yeah. Well, it's a kind of contract that you've got with your customers, isn't it? You know, if you're not going to give something in return for that data, then and it goes back to that cycle, then, you know, you're never gonna get more data. They are gonna turn off, they are going to, but as soon as you can deliver on an experience and make that experience better, more relevant, then you know, you're gonna get more and more data.

Joe Rutherford:

Yeah and actually the whole zero party data piece, which Chris kind of touched upon in the first discussion, that's obviously massively important. And I think we're seeing lots of more kind of like impressive ways of how businesses are getting customers to give that like, free, like willingly give their data. And there could be anything from like offering like a survey or a poll or a quiz, or even like, you know, like one of our partners at Kendo, like reviews, that's all first party data. And you can have all these attributes that allow. So for example, if it's the survey maybe for like a skincare brand, like your skin type or like an animal food brand, like what kind of pet do you have? If you put in this data, maybe you get points for return in return, could be anything like that. You're giving the data and that obviously is great for the customer, they're getting something in return, but actually you, as a brand you're then able to kind of segment and treat those customers much differently, much more personally. So I think like surveys, as I say, quizzes, that kind of thing are really clever ways of doing it.

Andy Mallinson:

Yeah, a great example, actually, you just sort of mentioned it. I mean, we got donologica who, a great example of actually sort of layering on more and more sort of loyalty and relevance, but they did a great campaign where they, the initial visit to the site was this personalized skin consultation, face mapping, that's all that kind of, that sort of, well, zero party data that you're giving in there. Soon as you come back to the site, there's some kind of, sort of upsell type of conversation, delivering dynamic bundles to that consumer. So once again, giving added value for providing that information. And then the third visit is a whole bunch of recommendations about different products that you should be taking. So you're layering on added value all the time as part of that relevant conversation.

Hannah Morris:

You can then probably take that data from these customers that are willing to give it and then build up like a lookalike audience. So then you can target these new customers based on the data you already got. What about like the post purchase experience? Ashley, is there an opportunity there to sort of collect the same sort of data?

Ashley Brown:

Yes. I think the... Sorry, you said after they get the item?

Hannah Morris:

Yeah.

Ashley Brown:

Okay, I think there's ways you can also send different surveys after, so I know, especially when companies are selling on Amazon in order to build that credibility, they need those reviews. So putting just a little slip in the package saying, Hey, leave us a review on Amazon for, you know, $5 off your next purchase or things like that. I think we've... I even see it at the groceries store is built this survey for a discount after and grocery store I'm not as inclined to do, but if it's a brand that I care about and they've built that loyalty with me, then I would absolutely be more interested. And especially if I love the product, this is the best shampoo I've ever used, I wanna tell everyone, and I'm being incentivized to do it. This is, as a customer.

Hannah Morris:

A no brainer.

Ashley Brown:

Yeah, this is great.

Hannah Morris:

Cool. Did you have something to add there, Andy?

Andy Mallinson:

Yeah, so, I mean, one thought in terms of post purchases, we've got a lot of customers, particularly in the UGC world where actually post purchase, it's being able to go out with email or through other channels and actually ask people to submit a review or even better than that, a visual review. Just, you know, send us your photo. What did you think? Any top tips and actually go collecting all of that, all of that content once again, repeats that cycle, the more people share content, the more people are gonna share content, but we see a lot of that with our UGC customers and using UGC and email to drive that conversation as well.

Hannah Morris:

Like having a more customer centric approach.

Andy Mallinson:

Absolutely. Yeah. And you know, dare I say a more authentic approach as well, you know, particularly with UTC.

Hannah Morris:

Amazing, well we've actually only got a couple of minutes left, so I just wanted to ask you guys one more question. What proactive change should be at the top of an eCommerce marketers to-do list in order to collect more data from their customers?

Ashley Brown:

I would personally preach automation. I think eCommerce is obviously not shrinking at this point. So, anything that you can automate, if you can get all of your data, whether that be about customers, inventory, you need to have like a single source of truth. So I think in order to save time and again make that customer experience seamless is, automating things you can, so you have the most information that's not only accurate, but, you know, real time stay up to date, stay on trend. So that's what I would preach automation.

Hannah Morris:

Good one.

Joe Rutherford:

And I think I actually just would revert back to what I just mentioned before but connecting all of your different channels or tools. Like if you've got all these tools, it allows you to be a bit more exciting about how you actually speak to your customers. And, and if they, like, let's say you have your loyalty program, that's you know, it's analyzing how loyal the customers are, but then from there, how you actually use that data is very important. So let's say your email service provider Clavio, for example, you can use that loyalty data to then target that customer's specific content related to them, for example. And if that customer really likes that experience, then obviously they're gonna kind of want to continue with you the more time they're a customer with you. The more you can fill in those data gaps. And that profile, that data profile becomes full circle. And then you have, you know, a customer again, who is what we call an insider. So it's just about keeping them excited and engaged all the time, so they don't wanna opt out. And then that's kind of the most valuable thing you can do.

Hannah Morris:

Like learning from their previous behaviors to help you strategize what you're gonna do in the future.

Joe Rutherford:

Exactly. Yeah. You can just like continue being more and more impressive about how you do it, just the more data you have.

Andy Mallinson:

Yeah, definitely agree with that. Agree with automation as well, Ashley. It's absolutely crucial. I'll be very sort of blatantly plugging here, but I, for me kind of user generated content within a brand's site is crucial. But I think taking it beyond, I guess, what most people think is just simply putting an Instagram feed on the bottom of your homepage and ticking the box and say done that. It's actually, it's about getting it to work for you. And by doing that, you're kind of, you're creating that engagement, engagement equals loyalty and return visit, etcetera. And so I would encourage people to start thinking about, if you're doing product recommendations on site or category merchandising on site, we all know that you can deliver, great product shots into there that is personal to you or relevant to you, but start using UGC in there as well. You know, start connecting your personalization data with that same segmentation with user generated content. And you'll be amazed at the results.

Hannah Morris:

Three really good answers. We're just about at time guys. So thanks so much for joining me on the panel. And I believe next up, we're moving to a couple different breakout sessions and I'll let Fi tell you guys more about that now.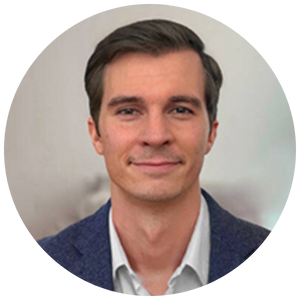 Written By
Matt Rickerby
Matthew Rickerby is the Director of Marketing at Skubana, the leading solution for multichannel, multi-warehouse D2C brands. For the past ten years, he's covered e-commerce topics ranging from SEO to supply chain management.