This Week in E-Commerce - Get the Latest Info You Need
March 20, 2015
3

min read
Skubana has this week's latest e-commerce news and insights. Stay up to date with stories from Amazon shutting down their Webstore offering, new competition for Apples smartwatch and how retailers are battling back through the use of membership programs.
Amazon to Shut Down its Webstore in 2016
This week retailers have reported that they've received notification that Amazon.com, Inc. has chosen to shut down Amazon Webstore for retailers and mid-sized businesses which run their online shop on the platform. The businesses have been offered one year to migrate to other platforms. The giant online store found that the smaller-sized stores are able to gain higher profits and competitive edge as well as raise venture capital. Shopify and Bigcommerce are the two main players being asked to move their services. Where does this leave online seller's utilizing this platform? Seller forumsare buzzing as people are looking for solutions as the July 2016 cut off date approaches. Marketing Land has the latest insights and a letter direct from Amazon. Where are you taking your business?
Alibaba Launches 'Pay with a Selfie'
The Chinese e-commerce giant Alibaba is developing facial recognition technology to allow customers to pay for their orders by simply taking a selfie. The software is called 'Smile to Pay' and is being designed to make purchasing for consumers that much easier without the need to remember passwords, and to help avoid online security issues.
'Smile to Pay' is entering an innovative mobile payment market along with Apple's 'Apple Pay', which is showing strong growth among locations supporting the payment method. Get the latest updates on Alibaba's new payment tech straight from Newsweek.
Retailers are Launching a New Generation of E-commerce Memberships
Amazon Prime is by far the most successful online membership program in the e-commerce world and retailers have taken note of its success. With membership come perks and retailers like Sephora, Instacart and Thrive Market are looking to retain and grow their customer base by encouraging exclusive incentives.
Whether its Sephora's $10 dollar a year membership giving you free two-day shipping, or Instacart's $99 annual fee giving their customers two-hour delivery on their grocery orders. Retailers are battling back in a big way and Business Insider has the breakdown.
TAG Heuer is Giving Apple Smartwatch a Run for their Money
With Apple looking forward to promising sales of their upcoming smartwatch ranging in the estimated 22 million units being sold, Swiss watchmakerTAG Heuer has just announced plans to team with Google and Intel to launch an Android-based timepiece this year.
TAG Heuer has become the first watchmaker to enter the smartwatch industry and they've teamed up with some technological goliaths to make sure they do it right. What does the future hold for the smartwatches? Retailwire has the latest details.
Snapdeal is Gearing Up for Expansion in India
Snapdeal.com, the e-commerce startup backed by eBay is looking to raise up to $1 billion of capital from investors including the world's largest contract-electronics manufacturer, Foxconn. This latest fundraising could make Snapdeal India's second most valuable startup. Its valuation could reach nearly $7 billion.
Last year, India's largest online marketplace, Flipkart Internet Pvt. raised $2.5 billion from investors, while U.S. e-commerce giant Amazon.com Inc. pledged to invest $2 billion. Morgan Stanley expects India's e-commerce market will grow to more than $100 billion by 2020 from $3 billion in 2013. The Wall Street Journal has the latest numbers
To learn more about Skubana click here.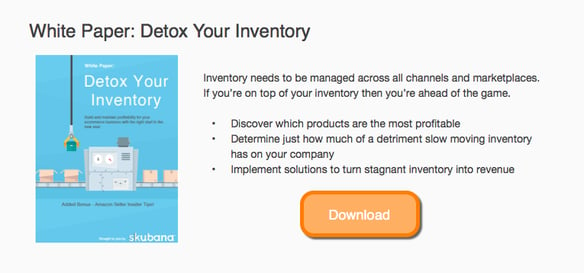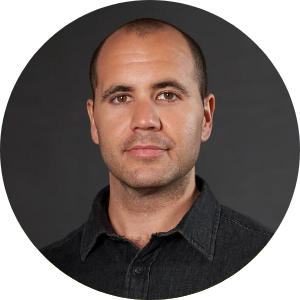 Written By
Chad Rubin
Chad Rubin is the co-founder and chief executive officer of Skubana, a multichannel e-commerce software the enables brands to unlock growth by unifying their back-office operations.