This Week in E-Commerce - Top News Stories You Need from Skubana
We here at Skubana have this weeks latest insights and stories to all things e-commerce. Stay up-to-date on the industries biggest influencers and find out the best practices for gaining exposure to your business.
Amazon Sets Up Shop on Alibaba
Amazon.com has opened a store on Alibaba's Tmall superstore. The current offerings include food, toys, shoes and kitchenware. This is the second shop since 2014 when it launched a store for its Kindle e-book reader. China's e-commerce industry is growing at an annual rate of 25% according to Bain & Company analysis, with 80% of the B2C ecommerce market dominated by Alibaba. Their first attempt at the Chinese market came in 2004 when Amazon bought Joyo.com, a chinese books, music and video retailer and then rebranded the company as Amazon.cn in 2011. Despite strong investments in other areas such as cloud and fulfillment centers, Amazon China's market share in China remains tiny—less than 1.5%, according to iResearch while Tmall came out on top with 57.6% of sales transactions. The presence on Tmall gives it a potentially valuable extra channel for reaching Chinese consumers. Other Western retailers such as ASOS, Zara and Burberry have also leveraged Alibaba's open marketplace to reach a near $3.2 trillion market by 2020. Is China's government just setting Alibaba up for success or perhaps Amazon does not understand the buying behavior of the Chinese and finally admits to needing Alibaba's help.
Apple Pay Cybercrime is on the Rise
Identity thieves are using Apple Pay to defraud banks and steal consumer information. Fraudulent transactions using consumer credit-card data stolen from retailers, such as Home Depot and Target, have hit Apple's new payment method hard, with fraud estimated in the millions of dollars. What are banks and Apple doing to better their security and help consumers affected by these cyber crimes? Find out with these latest updates from The Wall Street Journal.
Etsy Files to Go Public
Etsy Officially Files To Go Public, Aims To Raise $100M. In the last decide, the site has seen enormous growth — today it has nearly 20 million active buyers and 1.4 million active sellers, and it pulled in close to $200 million in revenue.
Some interesting points to takeaway:
Etsy has run at a loss for the past three years, and it expects expenses to increase. It also reports two "material weaknesses" in its financial reporting — some sloppy accounting that it's working to address.
Etsy plans to increase its manufacturing program. For years the bread and butter of Etsy were handmade goods sold direct to consumers, but the company wants to increase the availability of factory made goods to its users.
Etsy's revenue from Seller Services has nearly qunitupled and they plan to expand that offering, whcih include marketing tools, shipping labels and a paypal-esque gateway.
Etsy's move to become public means that the company is going to become much less Etsy-like and much more Amazon-like.
Sephora Introduces $10 Unlimited 2-Day Shipping Program
Sephora is the latest retailer to incorporate 2-Day shipping for customers. Just another sign that retailers are doing all they can to stay relevant and keep up with e-commerce behemoths such as Amazon. With customer expectations on the rise when it comes to the speed of delivery brick and mortar stores are doing all they can to keep their customers happy and promote loyalty among consumers. With Targets recent reduction of order totals for free shipping, and this new announcement from Sephora, look for more retailers to step up their game.
How Break-Out E-Commerce Companies Outperform Their Peers by 10X
Get the latest numbers in the e-commerce world and see how breakout companies like Alex and Ani, NoMoreRack and TheRealReal are outperforming the competition. Discover the insights to achieving that kind of success and what this means for the future of all things e-commerce. The numbers are on the rise and Venture Beat has you covered.
To learn more about Skubana click here.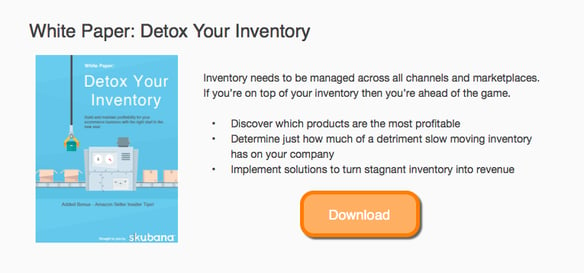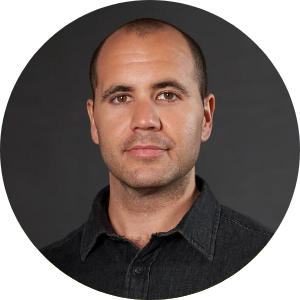 Written By
Chad Rubin
Chad Rubin is the co-founder and chief executive officer of Skubana, a multichannel e-commerce software the enables brands to unlock growth by unifying their back-office operations.