This Week in E-Commerce - Industry Top Stories from Skubana
April 17, 2015
10

min read
We here at Skubana have compiled this weeks' top stories regarding all things e-commerce. From Etsy completing its IPO, to innovations in logistics from the Indian market. Stay up-to-date with these industry insights.
Etsy Completes its IPO
After a decade in business Etsy officially went public this week raising over $287 million giving the company a value of more than $3.5 billion. Etsy has shown promising growth over the past few years thanks to customer loyalty and the power of word-of-mouth.
How will this change the landscape for this unique marketplace? The company has gone as far as letting investors know it values their community as much as they do profits. Get the full scoop on Etsy's completion of their IPO straight from The Verge.
Instagram Getting in the E-Commerce Game
Slowly but surely the social media network Instagram is taking steps into entering the e-commerce world. Running their first marketing campaigns - Instagram is looking to turn viewers into shoppers through their image focused platform.
What does this mean for sellers? Now you will have the ability to link product pages to your ads. This looks to be the first step in many down the road as Instagram plans on getting heavily involved with advertising. Can the mobile friendly social network shake things up for e-commerce sellers? Adweek has the latests insights on Instagrams e-commerce ventures.
E-Commerce Delivery Innovations in India
It's no secret that India's e-commerce market is growing by leaps and bounds and is estimated to reach $100 billion dollars in revenue by 2020. Another aspect to take note in this market are the innovations in logistics. Dabbawallas, a century-old network comprising of 5,000 men who travel the city of Mumbai on foot and by bike delivering lunches to workers will now begin delivering e-commerce packages.
This is one of many innovations including the India Post, which is the largest postal network in the world, working directly with e-commerce companies like Snapdeal to deliver packages all over the country including the most rural of areas. Forbes has compiled a detailed list of innovation in logistics from the Indian market that are all rather impressive.
Shopify Files for IPO Also
Going public seems to be the happening thing to do in the world of e-commerce. The Canadian e-commerce platform Shopify announced its intentions to go public as well. The company plans on raising $100 million.
Shopify looks to capitalize on a market of 46 million merchants who look to put their shops online. VentureBeat has Shopify's latest numbers and their official announcement.
Groupon Looking for E-Commerce Opportunities
Groupon is looking to expand into the e-commerce marketplace by doing some structural changes from within. Once focusing on providing daily deal alerts to consumers Groupon now looks to go head to head with e-commerce giants such as eBay and Amazon.
Looking for capital to take on this venture Groupon looks to sell off some of its investments including their involvement with Ticket Monster, which could raise upwards of $500 million. Groupons visions is to provide sellers with the ability to post their products on 'Groupon Stores' directly at low costs. PYMNTS goes into full detail on Groupons latest ventures in all things e-commerce.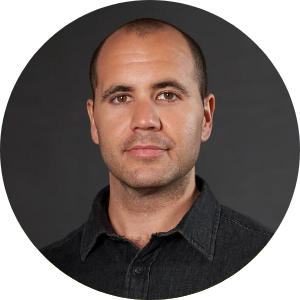 Written By
Chad Rubin
Chad Rubin is the co-founder and chief executive officer of Skubana, a multichannel e-commerce software the enables brands to unlock growth by unifying their back-office operations.