This Week in E-Commerce - Latest Industry Trends and Insights from Skubana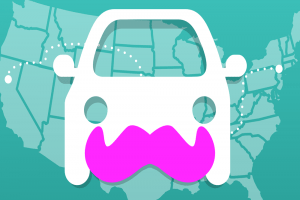 Here at Skubana we've compiled this weeks top stories in the world of e-commerce. Stay up-to-date and in the know with the latest trends with stories from ridesharing startup Lyft, the importance of social media on young entrepreneurs, the growth of technology in NYC and more.
Lyft Gets a Boost in Investment
It may not be Uber, but Lyft has certainly become a common name in the world of ridesharing. With their recent $150 million acquisition of funds it makes the company a formidable opponent for any startup out there. With a valuation of 2.5 billion dollars, even when compared to Uber's 41 billion estimated worth, Lyft is a serious company with serious potential to disrupt the market and be a key influencer.
The world of logistics has become by far one of the most intriguing and innovating aspects of the e-commerce industry and this strong growth from Lyft only furthers the notion of the importance and influence of the flow of goods. Get the latest numbers for Lyfts recent acquisition of funds straight from TechCrunch.
Tech in the Big Apple
Continuing the story of the importance of Tech startups in NYC TechCrunch has delved deeper into the sheer amount of potential the Big Apple has for changing the landscape of... well just about everything. Innovation and growth in the world of tech isn't limited to the land of Silicon Valley and these start ups prove that statement.
This week 9 of the best known startups from NYC were highlighted and how they've raised more than $1 billion in investment. Companies like WeWork, a co-working startup, Fab, a design-focused commerce company, Taboola, a content recommendation tool and more. Big things can happen anywhere in the world of tech and e-commerce. NYC is living proof that anything is possible. Check out the remaining NYC largest startups and see what innovation looks like firsthand.
Amazons Global Fulfillment Strengthening
Its no secret that Amazon is having a global impact in all things e-commerce. This week Amazon released its intentions to build a brand new fulfillment center in the UK just north of London.
This new 310,000 square foot warehouse is expected to be fulfilling customer orders throughout Europe by this fall just in time for what should be an incredible revenue generating holiday season. To date Amazon has invested over 1 billion pounds into their UK operations just going to show the importance of global fulfillment for any online seller. EcommerceBytes has the latest updates into the world of Amazon's e-commerce global expansion.
Social Media the Future of Loans?
Have you heard of the social media platform Vouch? If not Vouch is the social network for establishing credit. Founded by former PayPal alumni Vouch's biggest claim to fame is its ability to leverage your social connections in order to determine your credit-worthiness.
Publicly launching last month Vouch has recently acquired $6 million in investment showing the potential need for young consumers to establish credit in the modern era. How could this benefit the world of e-commerce? One things for sure, young and bright enthusiasts looking to create the next big thing will certainly have an easier time getting a loan through the use of social networking. Find out how Vouch works and the crucial factors it can contribute.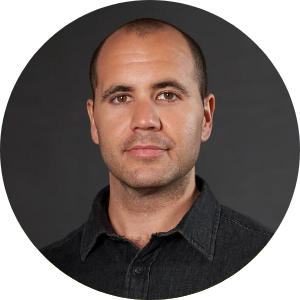 Written By
Chad Rubin
Chad Rubin is the co-founder and chief executive officer of Skubana, a multichannel e-commerce software the enables brands to unlock growth by unifying their back-office operations.