This Week in E-Commerce - Top News Stories you Won't Want to Miss
We here at Skubana have gathered this weeks top stories for all things e-commerce. From the latest insights on Googles famous buy button, Shopify officially going public, Amazon taking their logistics game up a notch and eBay's newest loyalty program. Stay in the know.
The Google Buy Button is Almost Here
One of the biggest e-commerce rumors going around is that Google will be launching their Buy Button in just a few short weeks. Looking to challenge industry giant Amazon, Google aims to disrupt the market and provide a whole new buying experience for online shoppers.
With Amazon making up nearly 40% of the online search market it has become absolutely necessary for Google to fight back and further dive into the world of e-commerce. Recently implementing a program called, Google Express, a shopping service where customers can order clothing, household items, groceries all from local retailers for same day delivery, Google will attempt to further their influence for online shoppers. Can this idea be the game changer online sellers need to be less dependent on Amazon? Get the latest news on all things Googles Buy Button straight from ReCode.
Shopify's IPO Debut
This past Thursday Canada-based Shopify officially debuted publicly far exceeding original expectations by raising $131 million showing a 65% growth in the estimated pricing of their shares.
Shopify caters to 165,000 businesses worldwide and has reported revenue of $37.3 million, up 98% from the previous years quarter. These initial numbers show that Shopify has an incredible potential for future public growth even with competitors such as eBay and Bigcommerce. This also goes to show the incredible rate of e-commerce growth as online selling continues to increase and take the forefront in the consumer world of purchasing. Investor's Business Daily has the latest numbers on Shopify's promising IPO debut.
Amazons Logistics Taking it Up a Notch
Amazon will be expanding their Prime Now service to offer fast delivery of food from local stores in the Manhattan area. Customers will be able to order groceries from various stores through the Prime Now App and will be able to receive their orders within two-hours.
This new method of delivery is a test run that will be expanding in the coming weeks. Prime Now has a membership cost of $99 a year and began in 2014.
Customers certainly love convenience and its programs such as this that will be driving the world of online selling. Logistics continues to be one of the most crucial parts of all things e-commerce. Companies continue to attempt to outdo one another with delivery times and overall convenience. Here's the latest news on Amazon's latest venture into the world of fast fulfillment.
eBay's New Loyalty Program
eBay has been testing a new customer loyalty program to combat the very successful Amazon Prime. By offering buyers speedy delivery and free returns eBay looks to provide a better experience for both buyers and sellers hoping to retain their share of the market while promoting loyalty through service.
Currently this program is being tested with a select number of top rated sellers, but a big question of concern is eBay's lack of control on how products are shipped, which may prove difficult to offer faster fulfillment when compared to Amazon Primes 2-Day delivery option. In order to stay competitive you must be innovative and provide an incredible level of service and convenience that customers have now come to expect. Can eBay's new loyalty program up their ranks in the e-commerce world? One thing is for certain its programs like these that make all the difference in standing out to shoppers. The Verge has all the details you need.
Heading to IRCE 2015?
Skubana will be there firsthand providing 1-on-1 consultations with the former business head of Amazonservices.com James Thomson. Be sure to reserve your spot and stop by our booth (#213) where we will be giving demos of our industry changing software and providing essential tips to help grow your business.
Work Smart. Sell More.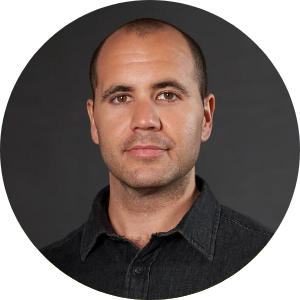 Written By
Chad Rubin
Chad Rubin is the co-founder and chief executive officer of Skubana, a multichannel e-commerce software the enables brands to unlock growth by unifying their back-office operations.