This Week in E-Commerce – Get the Latest Industry Insights
We've got this weeks top e-commerce stories. From Amazon's game changing announcement, untapped international markets, broadening your services to stay relevant and more.
Indian Market is Reaching a Boiling Point
Global markets are on the rise across the board and India has shown 34% growth since 2009.
Looking to further increase the e-commerce sector the Indian government will be reducing the income tax on fees for technical services by nearly half in order to encourage growth.
We've said it before and we'll say it again globalization and selling internationally is the way to go. There is so much potential in the global market and India is the perfect example. Get the full story here.
Amazon Expanding Physical Presence
This week Amazon announced its plan to hire 6,000 full-time employees across the country to meet growing customer demands at their fulfillment centers.
With sales drivers such as Amazon Prime, and impressive quarterly earnings it's no surprise that Amazon is ramping up for even further expansion.
We're firm believers of the opportunities Amazon can offer e-commerce owners and by not being on their sales-channel you're not allowing your business to be relevant and grow. Check out PYMNTS for this latest announcement.
Yelps Broadening Their Services
Review platform Yelp looks to further explore facilitating sales for small-business owners. Recently partnering with Shoptiques.com, Yelp has taken the first steps to allow consumers to shop for local fashions direct through their app.
Roughly 2.2 million small-business owners operate a Yelp page and to date Yelp has facilitated 1.5 million transactions consisting of vacations, food, flowers, hair and spa appointments.
The lines of e-commerce are blurring rapidly. Companies such as Yelp look to diversify and broaden their services in order to stay relevant and grow. Entrepreneur has the full details here.
Free Same-Day Delivery
Amazon Prime continues to be the game changer for e-commerce. Amazon is launching a free same-day delivery program for over 1 million items across major U.S. cites.
Customers who are able to place their order by noon will be able to receive their product by 9PM that day for free, as long as they have a Prime membership.
Innovation in fulfillment continues to be the driving factor for customer retention. Customers expect this level of service and its up to sellers to meet these high standards that are set for us. Geekwire has all the info you need.
Heading to IRCE 2015?
We're just a few days away. Skubana will be there firsthand providing 1-on-1 consultations with the former business head of Amazonservices.com James Thomson. Reserve your spot and stop by our booth (#213) where we will be giving demos of our industry changing software and providing tips to help grow your business.
Work Smart. Sell More.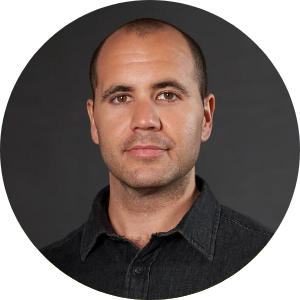 Written By
Chad Rubin
Chad Rubin is the co-founder and chief executive officer of Skubana, a multichannel e-commerce software the enables brands to unlock growth by unifying their back-office operations.