Top E-Commerce News Stories and Other Random Things
From Google running pricing experiments, an Amazon insider revealing pricing strategies, huge numbers from the international market, mobile traffic surpassing desktop and the newest sales channel.
A lot has happened this week and we've compiled the top e-commerce news stories for you.
Google's Latest Venture
Any e-commerce seller knows how essential it is to have the best price regardless of your industry. As important as price is it may have just become even more important than ever when it comes to product ads.
In recent months Google has been experimenting with price comparison metrics for product searches, which highlights special deals that certain listings may be offering.
This puts pressure on sellers making them work that much harder to obtain the lowest possible price for their products. Smarter purchasing, and operating more efficiently is a must for your business.
TechCrunch has everything you need for Googles newest venture.
This E-Commerce Market Just Hit $6.34 Billion
The international e-commerce market is a powder-keg where the potential for profits are near endless. It was reported this week that the Turkish online market has reached over $6 billion in sales increasing 35% year over year.
International e-commerce growth is just astounding, and the need for fulfilling internationally is just growing more and more for sellers. Sure you hear a lot about China's booming market, or India's, but these signs of growth are across the board.
As a seller, no matter which country you operate out of, paying attention to the international market is a must. With programs like AmazonGlobal, eBay's Global Shipping Program its becoming easier to fulfill and reach customers on a global level.
E-commerce News has the latest numbers into Turkey's online sales growth.
Mobile Traffic Has Just Outperformed Desktop
Big news this week. For the first time ever mobile visits to retail sites have overtaken desktop traffic! Thanks to smartphones and tablets mobile is more important than ever for both customers and online sellers.
Take into consideration that as of 2010 mobile traffic made up a mere 3% of overall traffic, and now has had incredible growth of 2000% within 5 years. These numbers just can't be ignored for your businesses success. A mobile friendly site is a must. E-commerce Week has the latest numbers into the importance of mobile traffic for your business.
Amazon Insider Tips for Strategic Pricing
This week insider knowledge dropped on WebRetailer via James Thomson the former head of Amazon Services. In this article the difficult question plaguing e-commerce sellers, 'Why is it so hard to get your pricing right on Amazon?' was answered.
Ultimately you want to win the sale, while still making a profit. For anyone selling on the Amazon Marketplace this is an article you just can't pass up. After reading these tips you'll never sell on Amazon the same way again. Don't miss these Amazon insider tips.
New Sales Channel New Opportunities
This week Amazon announced its expansion into Mexico officially starting Amazon.com.mx. Originally set up as a Kindle Store, the channel will now offer millions of goods for dozens of different product categories.
Amazon has always been about providing a solid customer experience and will be offering customers free shipping for orders more than MXN 599 ($38.18). This new channel and expansion provides further opportunities for sellers to reach a new market consisting of over 65 million online shoppers. Internet Retailer has the latest news for Amazon Mexico.
Random Things
Fun Stuff: Cage of Thrones, Minions Movie Trailer (King Bob!), Shark Week (Need we say more)
Recent Reads: Why Consumers Love Mobile (Infographic), Amazons New Review Algorithm , Facebook's Latest Ad Options , E-Commerce Advice for Startups
June is National Ice Cream Month so have a cold one.
Word on the Street: Skubana is an awesome platform to run your entire e-commerce. We're changing lives people. BOOM!
Until Next Week.
Skubana
Work Smart. Sell More and eat a lot of hot dogs this 4th of July.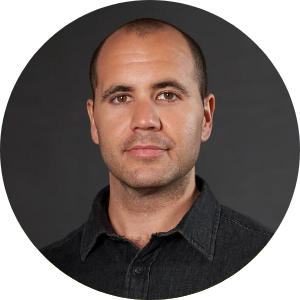 Written By
Chad Rubin
Chad Rubin is the co-founder and chief executive officer of Skubana, a multichannel e-commerce software the enables brands to unlock growth by unifying their back-office operations.