Keep the Buy Box Without Compromising Profit Margin
One of the most unique and important aspects of Amazon is their Buy Box. The numbers show that 80% of sales on Amazon are made through the Buy Box. The Buy Box is located at the upper right section of the product details page and makes the listing that wins the Buy Box more visible to customers.
However, one of the issues that sellers experience when trying to get the Buy Box is the need to compromise profit margin in order to hold on to the Buy Box status.There are a few strategies that you can try out to get around this little hurdle.
[bctt tweet="Learn how to keep the #Amazon Buy Box without compromising profit margin!" username="skubana_erp"]
Here are some strategies and tips on how to keep the Buy Box without compromising profit margin.
More About the Buy Box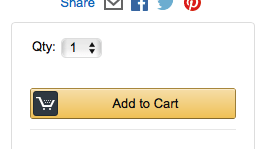 Before you understand how to maximize the Buy Box, let's go over the basics. The Buy Box is a placement on the Product Details page that's visible to all shoppers in Amazon. It's the first offer that the customers will be able to see if they are looking to purchase a product.
However, you won't be able to get the Buy Box right away-- you have to win it against other sellers who also want the prime placement.
How to Become Eligible for the Buy Box
There are certain rules and conditions that you have to follow in order to become eligible to try to win the Buy Box. Here are some of the conditions that you have to fulfill:
You need to have been selling products for at least 2 months
You have to have a good history of selling
You must have good customer service
You must be rated as a trustworthy seller
You have the option to use the Fulfillment by Amazon (FBA) service
How Price Affects Your Chances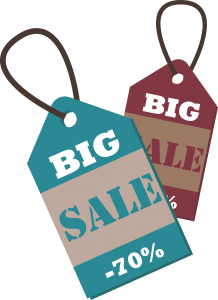 Image Credit: Pixabay
Price is one of the biggest determining factors as to whether you can keep the Buy Box. Since you will be competing against other competitors who want the Buy Box, you have to sell as many products as you can. This means that your prices will have to be competitive based on the Amazon market rates. A software to help you reprice your product based on the market rates would be really useful for this kind of endeavor.
Now let's dive into how to win and keep the Buy Box. There is no clear cut way on how to win the Buy Box without scrimping on your products' profit margins. However, price isn't everything, and it is possible to win and keep the Buy Box without gouging your profit margins.
Win & Keep the Buy Box without sacrificing profit
Become an FBA Seller
FBA sellers often get top priority in the Amazon Buy Box rotation. As stated above, the FBA service of Amazon is an internal service that Amazon can ensure quality for. That means they prefer featuring FBA sellers for the Buy Box, as they'll be putting their best foot forward.
Buy Things Cheap
This seems obvious, but because price is such a big determining factor for the Buy Box, one of the best ways to keep your profit margins intact is to source your items at a lower price, which will allow you to price your listing more competitively.
In the end, we look at this venture as dollars and cents, aim for the biggest margins you can play around with. In the event that you have to drop the price really low to match competitors, you should still earn a decent profit margin. The tip here would be to buy inventory in bulk and directly from the manufacturer so that you can get the best price.
Use a Repricer Software
Repricer software is often used to change the prices of your listings to suit the market rate, so you can constantly sell competetively while ensuring profit. If you want to keep the Buy Box, a repricer tool is one of the most important things to have in your arsenal.
Learn more about repricers here;
Algorithmic vs rule-based repricing: Which is best for your Amazon business?
Compete with Other FBA Sellers
Whenever you compete for the Buy Box, you have to be ready to face off with other FBA sellers who are also vying for it. In this situation, you have to prepare for them to drop their prices really low just so they can get that spot. Your first instinct may be to do the same to remain competitive, but it could cut into your profits.
In order to compete with other FBA sellers, try using product bundling to reduce your competition. Offer products that could be sold either separately or as a related package. They should make sense together, and make it more difficult for your competitors to offer the exact same deal.
Use Other Items to Preserve Your Profits
If you want to keep your overall profits up, you can source other items that you can order wholesale and sell at a greater profit to make up for any losses you may incur trying to win and keep the Buy Box.
Research Popular but Hard-to-Find Items
Try to find a product that many people are looking for but not many sellers are selling. That way, you'll have fewer competitors to worry about. Of course, you'll still need to try to source it cheaply so that you can beat out the few competitors that you have.
These are just a few strategies that you can use in order to get and keep the Buy Box without having to compromise so much of your profit. Take note that although low price plays a huge role in winning the Buy Box, it is not the only factor that affects your chances. The best way to go about would be to do your best in providing the buyer with the best service and use the strategies above when you are faced with a price war.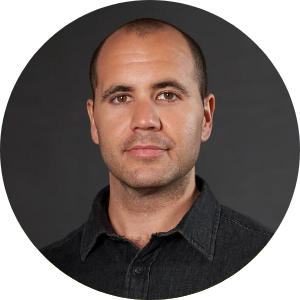 Written By
Chad Rubin
Chad Rubin is the co-founder and chief executive officer of Skubana, a multichannel e-commerce software the enables brands to unlock growth by unifying their back-office operations.