[Replay Inside] Building A Connected Customer Journey
March 18, 2020
60

min read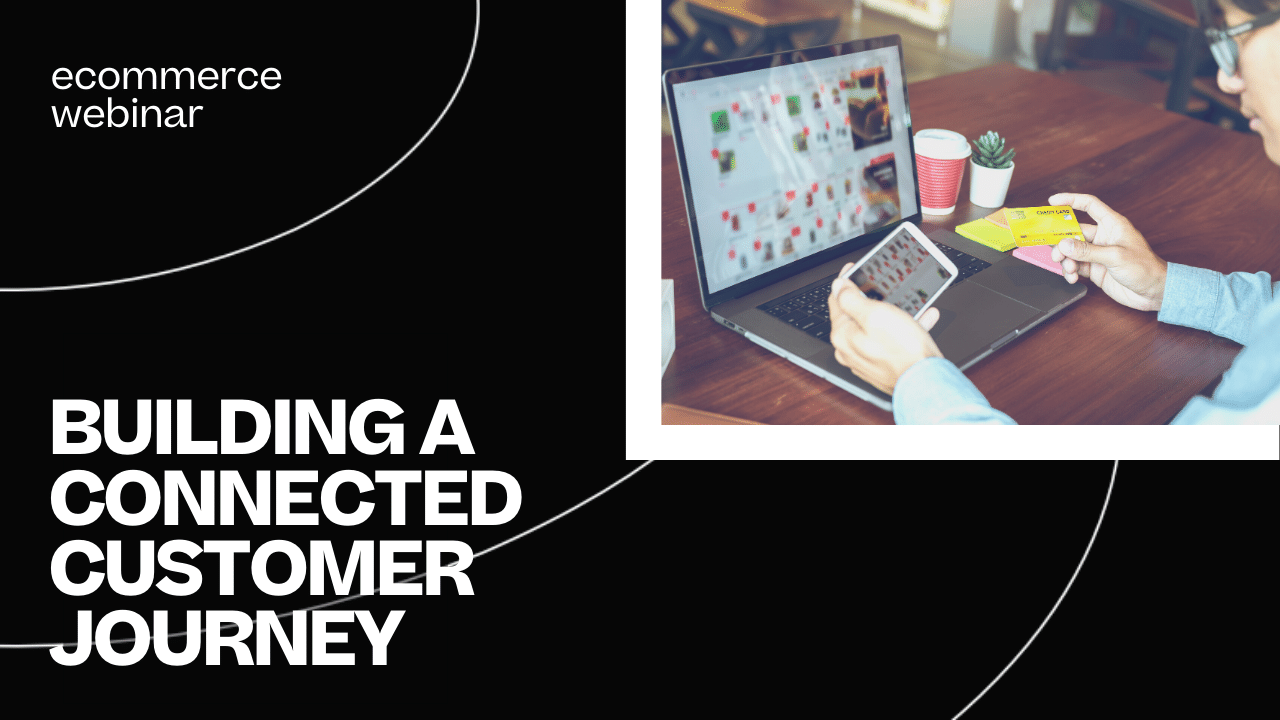 The modern customer journey is defined by personalization, omnichannel selection, and customer-directed fulfillment. If you aren't creating highly curated brand experiences at each customer touchpoint, you run the risk of losing to marketplaces and DNVBs who make this central to their operations.
No time to watch? Read the full transcript below.
Transcript
Gina Tirelli:
Hi everyone and welcome to this webinar on creating a connected customer experience. I'm your host Gina Tirelli from Skubana, and we're really excited to get started. A few logistics. I will be starting some polls, so answer those if they're relevant to you. If you have any questions, just drop them in the chat box and we'll be able to answer them at the end of the presentation. We also have some resources available in the handouts drop down on the right hand side. We have some overviews and some more information on the speakers today, so check those out. I'm going to give people a few more minutes to log on. In the meantime, I'm going to launch the polls and we'll get started shortly.
Gina Tirelli:
Great. We're going to get started now. This is building a connected customer journey. We're joined by MuteSix, OctaneAI, Pixelz, Justuno, and Refersion, and we have some great speakers. Sorry about that. We have some great speakers today myself, Gina Tirelli from Skubana. I'll be hosting. We also have Margaret from Refersion, Brian from Pixelz, Rob from Justuno, Katie from OctaneAI, and Peter from MuteSix.
Gina Tirelli:
Here's a few things you'll learn today, and we're going to be covering how to build a connected channel ecosystem, how to attract consumers and attract them using influencers at scale, how to personalize your journey with AI, how to your sales with Facebook Messenger and SMS, how to edit product photos to support sales, drive conversions, and reduce returns, and how to create contextual messaging that can be used across channels and everywhere customers interact with your brand. Let's get started. Retail has pretty much become an all-you-can-eat buffet, made up of marketplaces, retailers, brands, and products, but to stay relevant, brands need to form customer connections everywhere they shop.
Gina Tirelli:
That goes from digital to real world touchpoints. These tailored experiences need to have enough context to convert prospects and inundated with choice because price is no longer going to set you apart. In fact, 66% of customers are willing to pay more on a great experience. Shoppers aren't afraid to see what's out there. Fifty-four percent of consumers admit that they visited multiple websites before settling on what to buy and who to buy it from. People are shopping pop-up shops, physical brick-and-mortar retail, Poppins which are retail partnerships where brand might host a shot inside a larger department store, mobile, online options, marketplaces and more.
Gina Tirelli:
What can brands do to set them apart? Well, they can use influencers to drive awareness. They can use chatbots to provide support and to drive purchases, and they can even now you use artificial intelligence or flawless product photos convincing to convert those visitors and ultimately make those purchases. When a customer finally does make a purchase, brands are going to need a flexible operation software that can plug into each touchpoint and fulfill orders at scale across channel. Before we get into the speaker section, I want to highlight a few stats from Salesforce's connected customer report. You can see here that customers are expecting positive experiences, regardless of where they engage and connected experiences are really important to win their business.
Gina Tirelli:
They're affecting brands to recognize them wherever they shop, and nearly half of customers admit they have zero patience for disconnected experiences. How can you create a connected customer journey? With the right technology. With that, let's get started. I'll be covering the Skubana portion. Skubana is a distributed order management system that allows brands to connect into each of their sales channels, whether that's Amazon, eBay, Shopify, BigCommerce and automate operational processes, like fulfillment, purchasing, and more. If you stay tuned to the end of my section, there will be a little bonus surprise, so stay tuned. Here we go.
Gina Tirelli:
This is building a connected channel ecosystem system presented by Skubana. Here's what we'll be covering today. What you need to be D2E because it's no longer about being direct to consumer. You have to be direct to Amazon, direct to eBay, direct to pop-up shops, direct to everywhere, and why Amazon is important for your customer experience. With over half of transactional queries happening on Amazon, there is no reason you shouldn't be where your customers are looking for you. Then finally, how to identify your biggest spenders across channels, understanding the value of customer insights, so you can build reputation on a customer's terms.
Gina Tirelli:
We're currently seeing a widespread adoption of omnichannel retail strategies. Digital advertising costs are skyrocketing as more direct to consumer brands enter the fray. Brands are actually being forced to embrace things like offline, pop-up shops, marketplaces, retail partnerships. Something that was foreign just a few years ago when everything was just about being direct consumer, but unifying these channels actually requires complex systems that are able to connect to these distributed databases, so you can understand what's happening at any given point. Let's take a look at Four Sigmatic which has mastered this multichannel approach. They're famous for their mushroom teas, the legal kind.
Gina Tirelli:
Not only do they sell on their primary digital storefront which I believe is powered by Shopify. I mean they're selling on Amazon, eBay, and even Sephora. They also have really cool pop-up shops around the country where you could go in and just try their teas for free. They have a unified experience no matter where their customers shop. You could see the product descriptions are the same. They have really detailed photos. They've really mastered this multichannel approach, but before we get carried away, omnichannel ambitions are nothing without multichannel infrastructure. Here's the skinny. A single sales channel is no longer viable.
Gina Tirelli:
Therefore, to attract and retain customers, you need to serve them on their terms, but cohesive user experiences before and after conversion is very challenging without the right technology. Let's face it, legacy infrastructure isn't flexible enough to meet the needs of modern omnichannel retail. Multichannel requires a single view of inventory orders and suppliers across sales channels and fulfillment networks, but traditional systems falls short due to limited visibility across channels, return points, 3PLs, siloed operations that only allow you to connect one sales channel to one inventory source, and really need this insufficient support for multiple warehouses, multiple return points, multiple sales channels.
Gina Tirelli:
Why do people want to embrace multichannel? Well, because there's some benefits. Things like higher profitability on a SKU-by-SKU basis because by understanding the sales philosophy per channel, you could change your inventory based on demand. It also allows you to have scalable growth into new markets. You can test local marketplaces or pop-ups in new cities, and you can introduce your brand to a whole different demographic. It also allows you to have efficient and timely fulfillment workflows. When your experiences are connected, you can literally consult from anywhere, from your store, from your warehouse, from the 3PL across the border in Mexico, you name it.
Gina Tirelli:
You also have strategic and flexible inventory allocation, which is pretty important. Say you're selling out of Amazon, you can add more inventory there. Say you're not selling too well on Shopify or eBay, you could pull your inventory back and stay profitable, but most importantly, connected experiences lead to better customer experiences and ongoing loyalty. You could see here that businesses with strong omnichannel strategies retain about 89% of their customer base. That's nearly three times the amount as companies speak omnichannel strategies, so there's really no reason not to at least try. Remember when I said legacy systems can't handle the operational workloads of multichannel retail? That's where Skubana comes in.
Gina Tirelli:
Here you could see Skubana taking and ordered from Amazon, Home Depot, Shopify and more. They're all organized in a single screen and a single dashboard, or you can also manage your inventory, your shipments, your customers, and get deep dive on it analytics to see how your channels are performing. Here you could see just a breakdown. This is only 14 channels. We can connect to hundreds of channels, marketplaces, big-box retailers, shopping cart apps, you name it. You can even set [inaudible 00:15:24] zones to save time and money. When UPS went zonal, it became very expensive to ship from the East Coast all the way to the West Coast. You're able to automate your shipments based on the recipient's address to make sure it's cheaper, more affordable, and it gets there faster.
Gina Tirelli:
Now you need to be D2E, let's talk about the elephant in the room. Just because a brand is successful with their primary storefront, doesn't mean they should forego selling on Amazon. Nowadays, a lot of brands are hesitant because of misconceptions about the level of control and opportunity on the platform. They believe their audience that shops on Amazon may not fit their ICP, or that if somebody wants to buy their product, they'll come right to their site. They might believe that listing and advertising fees are just unprofitable. You could see here Nike, IKEA, Allbirds, Birkenstocks, Away, these are branded that currently don't sell on Amazon, but the fact is if you're not being seen, you're not relevant.
Gina Tirelli:
Whether or not you're on Amazon, your customers could still purchase your products from third-party sellers. Let's take Away Luggage, for example. The keyword Away Luggage is getting roughly 75,000 monthly searches on Amazon, even though the brand has zero presence there. You're seeing competitors Travelpro and Samsonite and of course, AmazonBasics really take that share of query volume, and it really makes no sense for Away to at least not have one suitcase on there. Consumers prefer centralized experiences that a personal user centric and convenient, and most customers will actually go to Amazon if a brand can't meet their speed or price.
Gina Tirelli:
Let's get back to the customer because that's what it all comes down to. Here's some things you should always keep in mind. You need to have a presence everywhere, whether that's Amazon, eBay, or Sephora. Even if it's just a single SKU, we like to call that a diamond SKU. It's just about having a presence there and controlling your presence because if you're selling your products, you'll more than likely view the first results for that branded keyword search. You'll also want to identify big spenders and repeat buyers and reward them for their loyalty. Customers like when you make them feel special and unique. Whether that's including a direct mail or a special promotion on their next purchase, a little goes a long way, and just one last thing from Skubana.
Gina Tirelli:
We have two incredible features that allow you to identify customer value across your channel. This report actually reveals the value and frequency of returning customers. All the way on the right there, you'll see those are customers that have purchased you 10 or more times, their average shopping cart value and more. Here you have a list of your top most frequent customers, so you can identify who to send that reward to next time around. Lastly, the bonus offer I was talking about, we created a super exclusive Slack community all about ecommerce and D2C brands. If you follow this link, you'll be able to access some questionnaire, which is essentially the application to get in and inside you'll get insights.
Gina Tirelli:
You'll be able to connect with these leaders, and we're really excited about this, so be sure to check it out. With that, I'm going to turn it over to Refersion.
Margret Hurwitz:
Hi there. This is Margaret. Thanks so much Gina.
Gina Tirelli:
Great Margaret, take it away.
Margret Hurwitz:
Thank you. Let's see. Thanks everyone for joining today. I am from Refersion and looking forward to speaking with everyone. Let's get started here. Hmm. Okay, so we're going to talk about personalization and we're going to for the best here. How to personalize your brand and how to scale with your influencer marketing? Okay, here we go. Sorry about that. This thing is a little sticky. Okay. Personalization, what is personalization? Everyone knows a little bit about this, but the one thing we know is it receives better results. It makes the consumer feel recognized, and I think Gina touched on that a little bit right at the beginning.
Margret Hurwitz:
The reason why you feel recognized, it makes you feel a little bit more like it's powerful. A promotional email that is addressed to someone with a specific name receives a 41% higher click-through rate, and that's just an ordinary email. That's just email, but what we're going to discuss is much deeper. Right now, we're seeing that almost 70% of marketers are investing in personalization. Those numbers are growing. There's challenges obviously and what are those challenges? Marketers are still working to connect all of their platforms. We're seeing that every day across their customer journey, and 33% of consumers who rely on advertising for brand information say they trust its messaging.
Margret Hurwitz:
That's the least credible source among all the ones that we surveyed. Consumers agree that most marketing messages they see online are not tailored to that specifically, which causes a lack of interest and can be a feeling of disconnect. We want everyone to feel connected. We want them to feel strong, and that's where the power comes in you. What is an influencer? It's a big word right now everywhere. An influencer is someone who has power. They have the effect of the purchasing decision because of his or her authority, knowledge, position, or relationship with the audience.
Margret Hurwitz:
A following of a distinct niche, one with whom he or she engages with actively, and the size of the following really depends on the size of the topic or the size of that specific niche, but we're seeing 49% of marketers reporting an increasing spend in their influencing marketer and that was in 2019. It's growing and there's a reason why it's growing. Why are influencers so great? Influencers are really good because they build a specific community. They are speaking to their audiences directly on a one-to-one basis. They know the topic, they're passionate about the topic, and they drive engagement. Think about something you just even bought yesterday.
Margret Hurwitz:
It could be a pack of gum because someone said that flavor tasted good and it could be a neighborhood that you decided to even go look at five potential house. Everything these days are due to recommendation. One of the best things actually is not only do they believe strongly in what they promote, they're doing a lot of the marketing on your behalf, and that's just because they are absolutely interested, engaged, and want to tell others about what that specific topic is. There's challenges obviously though with influencers. How do you measure them? How do you know the success? What are the metrics? It could be how do you get someone to speak on your behalf about your brands and how do you get them to scale?
Margret Hurwitz:
That's really where Refersion comes into place because we are the platform that handles that in a very easy nimble fashion. We've helped lots of other people do that when they want to tap into their influencers and figure out what's working and what's not working. As we mentioned, there's a bunch of different influencers out there. Some you maybe familiar with. There's the mega down to the new one which is really the super influencers, which is a really new term for me as well. Your mega influencer is probably that one that you're talking about is like Kim Kardashian who's out there and they have millions and millions of followers. You have your macro influencers.
Margret Hurwitz:
They could be your professional creator with strong passion for a specific subject. There's also the mid-tier. There's also a nano. There's probably several different nanos on here that could be 1000 followers, someone that just knows that you have a specific niche on some specific products and you know a lot about that, and they're following you. It could be your friends and that's the audience that you've picked up, and they really take that to heart. The super influencer, what is the super influencer? Again, that's a new terminology that's coming out rapidly, and the super influencer is something that we should be aware of.
Margret Hurwitz:
They are one in every five consumers who are driving others from awareness, consider different strategic postings, and that's what they're looking for it. They are people who have self-expression through brands centric, user-generated content. They're really an influencer within an influencer, and 18.5% of all US consumers are super influencers. Again, they're always on the hunt for new products via social media. They are buying all that brand centric content that they are passionate about again, and they're sharing that online. They see this as a way of really building their online status and expressing their personal brand.
Margret Hurwitz:
It's a growing segment among much younger consumers, so you're going to see the gen Z and the millennials. It's amazing that over 54% report that they would be an influencer if given the opportunity. They don't want money. They don't really care much about that. I'm sure they would take it, however, but it is something that they really feel strong about, and they want to share their opinion. How do you scale? How do you build that influencer? How do you build that ambassador? You have to recruit. You have to get them in. They're really your best and loyal customers. That is the number one thing I always tell people and they say, "Well, how do I build my affiliates? How do I build my influencers?"
Margret Hurwitz:
They are right there. They are the people that are buying from you over and over. They are the people that are writing into you, complementing you about your brand. A great way to recruit them is make them feel like they are your best customers because they are. Be personal with them, message them, keep them happy, get their ideas, talk to them, speak to them, and listen to them. That's your communication and then also you're going to want to incentivize them somehow. Lots of times, they just want different types of little information about your brand, something that's new coming out that you could tell them first before anyone else.
Margret Hurwitz:
Also, any type of gift card percentage off, even types of Swag that's a T-shirt, a stick art, something like that helps out, makes them feel happy, and makes them feel part of the team. That's a little bit about influencers, how to get them there, how to scale. Happy to talk to anyone online, offline and if you are interested in Refersion right now, if you look at that link, Skubana offer, we are offering a month trial on our platform if you'd like to sign in, log on, try it out. We could walk you through how to get started.
Gina Tirelli:
Thank you Margret. That was great. I'm going to pass it over to Robbie from Justuno, and he's going to talk about personalizing a customer journey using AI. Robbie, you should have keyboard and mouse access now, take it away.
Rob Hammett:
Here we go. Okay. Margret, you weren't lying. This thing's a little finicky to get started, but thanks for being the guinea pig on that. Okay, so that was awesome. That was a lot of great information from Skubana and Refersion. What I want to talk about is how you can personalize the customer journey once visitors get to your site. There's a lot of effort and time and resources spent getting people to your site via influence or marketing, via other paid channels working on your SEO to attract organic traffic, and what we'll talk about is how AI and personalization can really move the needle once users are on your site. You can get that sale and you can start to build that customer loyalty.
Rob Hammett:
Let me just go ahead and I will be very... Sorry about that phone noise in the background. Trying to get to the next page here. Let's see. There we go. That's me. Let's see, okay. AI obviously, it's affecting a lot of industries and ecommerce is really no different, and where I think it really plays a big role as it allows marketers to utilize not only visitor data via cookies and another browser activity, but it allows you to create personas and utilize behavior on your site at the session level. I think that this is even more true, and we've been talking about a connected customer journey.
Rob Hammett:
It's easier for digital native and digital first brands to create that experience into harness the power of UI, and what Margret and Gina were already talking about and what everybody else is going to be talking about. If you're a digital first or a digital native brand, I think that the power is in your hands to really take advantage of this, in a really strong way. AI at least in the form of personalizing content on site in many cases automates this process for your visitors and for your customers by creating personas. That's what we'll get into a little bit with Justuno's commerce AI feature, but it really answers the question of what does this visitor want based on what they and others like them have seen, what they've clicked on or even what they previously bought.
Rob Hammett:
The way that automates it for you is it creates algorithms and feeds people through algorithms to show them content based on what has worked previously essentially. It really can cost prohibitive amounts of money and effort like I said just to get people to the site, and those costs are only increasing. It makes sense to spend more time and resources making sure they stay on the site and they actually convert. This is where AI is the crux of it because it is scalable and it is personalized, and it's set up so that you can actually put it on your site. You can put it in certain content areas, and it can automate it without you doing more work beyond that.
Rob Hammett:
Let me get into, let's see, a couple stats here. One of our partners Loyalty Lion ran a study and they found that 74% of customers feel frustrated when content is not personalized to them, along with 65% being actually motivated to be loyal because of seeing personalized offers. Beyond that, they found that 61% were motivated to purchase by seeing personalized product recommendations, which we'll get more into. This just plays into how can we utilize AI on-site to drive conversions and how can we do it in a scalable way. Another newer conversation that I've been having with some retailers and partners in the space is a lot of people think that AI is emerging as an eventual alternative to cookies and fingerprinting which are becoming less and less popular.
Rob Hammett:
Safari is removing the fingerprinting technology, and you will start to see with things the CCPA in California and GPR obviously as well as CASL in Canada. You're starting to see this movement away from the public data domain in the browser and people need a successor to that, and brands need a way to reach out to customers and to personalize the experience while also keeping the individual user's data private and respecting that about them. AI is definitely emerging as the event like the alternative to that, and what it means is that it allows you to make a shift away from tracking data points through a browser session and utilizing available what will be the remaining available data points eventually, as well as feeding them like I said into an algorithm that makes increasingly accurate predictions about a visitor and what their intent is on the site.
Rob Hammett:
Most AI products that will be available or currently are available allow you to still segment and filter those algorithms based on the type of visitor and create multiple experiences on the site, while also having the utmost respect for data privacy. With that, I'd like to get into a little bit about why just build our AI product. We've always been known as the email pop-up software, and for a long time, we've been moving away from that into a full CRO suite. This being the AI piece is really our most recent and biggest product addition. It can be used as a layer in any display type and such that you can use it in a banner.
Rob Hammett:
You can use it within a page, which is certainly probably the most popular option or even in a pop-up. These are all product recommendations being shown in these multiple display types, which ultimately this gives you the flexibility to shape the experience, drive conversions, and still have do all of that alongside a really positive user experience on the site. You can experiment with different ways of showing product recommendations. One great example I can think of is a lot of people in the current state, even if you are using UI for your product recommendations on a product page, that is usually happening far below the fold. Maybe above, maybe below reviews section.
Rob Hammett:
As AIs, you can actually drop that into a banner and that banner can be triggered on scroll or it can be triggered from an add to cart action, which we'll get into a little bit that. That's a little bit looking at AI and the customer. That's certainly a very exciting prospect to target people in those different stages and find out what works best for your site, right? Let's see. I'm just reviewing my notes here. With our product recommendations, you can combine an automated intelligent product recommendation engine to show these relevant products to visitors not only based on data, but their own behavior and then parallel behaviors from other visitors and what maybe they have purchased.
Rob Hammett:
Talking about going a little bit further to is you can get into upselling and cross-selling using AI, and this is becoming a lot more popular. You're using a slide-out cart and you want to show something like an upsell window or a bundling opportunity within your slide out cart for instance. You're able to do that, set that up once and then it's automatically going to present products that are most frequently bought or most viewed with what that person just added into their cart. Let's see. Let me go to the next page here. I want to talk a little bit about AI in the marketing funnel and things that you can do is I was just touching on this with different ideas, but you have probably different goals, unless you're someone with a very low AOV store.
Rob Hammett:
If you're a mid-range, if you're over $60 to $100 an AOV, you're probably looking at funnels more closely and maybe defining different goals for different stages of that funnel. How can you use AI in each one? If someone in my opinion has broad intent, meaning they're a new visitor to a site, what can you do to potentially move the needle on sales conversions or at least increase that interest in your brand? You can do things like you can personalize the experience based on a paid channel that maybe they click through which fits into I think what we're all discussing today. You can show what's most popular.
Rob Hammett:
What we might usually recommend as a strategy for utilizing AI is showing recommendations more in pages that show the recommendation once their intent is revealed. If they get to a product page, there's a little bit higher intent there. There's a little bit more of a reason to show product recommendations, or some personalized content there. Aside just from knowing the channel that they came from, we have algorithms to use for this that has just show the most viewed products on my website. Further down the funnel, someone's viewing a product or maybe they were turning back to the site.
Rob Hammett:
I would argue that generally the goal changes from that point, and you go from A, let's show them what is most popular to, let's show them what they previously viewed, let's personalize the experience based on what this person was looking for. Once we get in, our goal will be to get maybe an add to cart action, and we want to influence that, right? Algorithms that you might use that are out of the box for just commerce AI are most purchased or what previously viewed. We also bring in filters so you can filter that based on a Shopify customer tag or a product tag or a category or sale items, for instance. Maybe if you're a higher AOV store, maybe you want to show returning visitors some sale products that they might be interested in.
Rob Hammett:
Further down the funnel, once you get to someone who has previously added to cart or their previous customers even, that goal is purely let's get them to convert, right? Offer an upsell or cross-sell to previous customers because you know that they'll buy and then you can start to see major lifts in AOV by showing them upsell and cross-sell promotions. We have tons of examples of people doing this now, and it's all about keeping that journey personal to that user based on what they've already added to cart, and it makes your life a lot easier when AI is determining what product to show in that regard. This is another point to use, our algorithm filters to filter based on tag, based on you can force include items that maybe you know only repeat purchasers buy.
Rob Hammett:
Let's see. Going to the next slide here. Did I get it? There we go. Let's see. We offer a few out-of-the-box ways for you to take advantage of scalable AI. Meaning, this does not have to be a daunting task or really a time stuff to get started. Like I said, we offer five starting point algorithms to help dictate what products to recommend based on given data. We have an upsell algorithm that is going to show relevant products to the one being viewed at a higher price. We have a cross sell algorithm that will show relevant products in different categories, so think like red T-shirts with black pants or something like that.
Rob Hammett:
We also have a generally most-viewed algorithm and most purchased, and then our fifth and most recent is what that specific visitor previously viewed. These are great starting points and they're out of the box, and you don't have to do anything except select that algorithm and launch it. However, we do offer what I mentioned before were filters and these filters were part of a feedback loop that we got from our customers saying essentially we love the algorithms, but we want to filter this and create yet an even more granular drill-down experience. Some examples of how you might use filters would be product tags. Someone's only shopping in a women's category, only show them women's T-shirts.
Rob Hammett:
Show out of stock best sellers, so someone can get on the list the next time it's around and especially you see this very commonly with furniture retailers. AllModern or Article or CB2 like people that, they will constantly ask you to submit your email if an item is out of stock once you've gotten to that product page because they know it's a bestseller. Force include products that maybe you sell few products and you just know that this one accessory is bought with every single one of your main products. You can force include that product, or you can show only discounted products again if you're a maybe a higher AOV store. Let's see.
Rob Hammett:
What I'm showing here, this is an example of what our recommendation rule looks like. Once it starts over again, so down here or up here at the top, these are our five algorithm choices, and then you can see the filters. You can see me including a tag for a certain category or a collection name into my rule. That's me customizing my algorithm even further and allows you to run if you'd like, you can run multiple algorithms on different pages. Here's some data to back up what AI is doing for the on-site product recommendation experience. It's an upsell. Meaning, it's showing relevant products at a higher price and Shan and Toad sells baby clothes and accessories.
Rob Hammett:
It's on a product page right now, so you can see it down at the bottom of scrolling page here. It recommends similar items at a higher price, and then if there's always a fallback option, right? There's not enough data to produce this, then you can show most purchase products. Overall, they've seen 9.72 engaged conversion rate from this product recommendation, which means that almost 10% of the people that view this click through it to a similar product and end up purchasing. I would consider that a significant driver of conversions, and I'm going to move over to another example too. This is a client that works closely with us.
Rob Hammett:
They're called Brian Anthonys, and they have I was mentioning earlier a carousel cross sell offer. Once either you get to a checkout page or it even shows in their slide out cart area, it shows it is a dynamic layer that presents products that are most frequently bottom with the item that is in that visitors cart. You can line up 10 visitors with different items in their cart, and they'd see the same just layer in the slide out cart, but they would all see different items. They have options here to add item to cart. There's a jewelry company, so they have a multiple variants, and so you select the variant from this layer within the page. You can select that layer added to cart, and then they can move.
Rob Hammett:
This person's already almost at the checkout area, so that's why I believe it's such a popular option is to get people right before that checkout experience. They've seen a 2.3% lift in company revenue in the first three months since launching this. Hundred twenty-six percent increase in engaged conversion rate over standard opt-ins with discount. They're comparing this to offering a discount when you submit your email, for instance, which we don't want to take anything away from that top of funnel, but this is very bottom of funnel.
Rob Hammett:
What the most I think you can take from this 126% number is probably when someone gets to this stage and this close to checkout, is it better to offer them a great deal on another product versus trying to get them to go through a barrier like entering their email for a giveaway or entering their email for this cross sell product? I would argue no. I would say your goal is to get the sale so get the sale. Let's see here. With Justuno, how can you get started? Justuno Plus is one of our starting offerings that allows you to run at commerce AI on your store, get your product and order feeds into Justuno's algorithms.
Rob Hammett:
It also obviously offers a great service level side where you're working with a customer strategist that is not only helping you run Justuno Plus, but they're also giving you a roadmap for your first three to six months using our product, and how you can drive the most ROI and target as many different high-value segments as possible. That's it for me. My name is Robbie Hammett. Again, I'm the director of solutions at Justuno. Thank you very much for listening and if you'd like to reach out for any reason, there's my email right there. Happy to help.
Gina Tirelli:
Thanks Rob. That was really great. Super interesting to see how Justuno is leveraging AI to enhance the customer journey. Next, once you've targeted those customers, how do you convert them with engaging photography? I'm going to pass it over to Brian from Pixelz. Brian, you have mouse control now and I've unmuted you, so take it away.
Brian Guidry:
Cool. Thanks guys. Robbie perfect intro here for me. We're going to get you guys now some high converting content to use in your Justuno AI driven pop-ups and widgets too. We'll make sure that you guys have some great content for influencers and all the multi-different channels you're selling on here. With that, let me make sure I can click through. Okay, there we go. I'm Brian Guidry. I'm a partner at Pixelz.com. I've been in the retail industry for about 20 years [inaudible 00:50:49] Pixelz. Pixelz is an online image editing platform. Ooh, we've got a little bit of lag through. One second. Okay. There we go. Similar to Rob, we're also an AI powered platform.
Brian Guidry:
We actually use a hybrid model where we're using professional retouchers to retouch images at scale, but we also automate about 60% of that process with AI. A very different use case for AI and ECOM, but you can see that there's a lot of different companies out there attacking it at different angles. Okay, so just quickly, Pixelz is going to be the easiest way for you to edit, retouch, and optimize images for... Okay. Gina, I've got a little bit of a click through issue, but we will...
Gina Tirelli:
You could also use the keyboard if that is here.
Brian Guidry:
That's what I'm doing. I guess we got a little bit of a lag, so sorry about that guys. Great. On the presentation today, I wanted to focus in again we're going to show you... I think the first is about how to prep images, yeah, really to start driving conversions. Okay. Second is going to be about creating immersive product content, so what kind of content you actually need to be creating across it that you're exposing your buyers to. Then three is really just tying it all together and adding consistency across the board, so to really start driving more sales and then also to reduce returns. Okay. With that, we'll dive into the first strategy here. Okay.
Brian Guidry:
Again, we're going to talk about just general prep on your imagery. I think just to start, most people think that retouching is a bad word. It's getting a pretty bad rap these days, okay, but when it comes to your product imagery, retouching is really about focus. Okay. It's about eliminating distractions. It's about saving your creative team time in the studio. It's about reducing returns, and it's also about increasing sales. Okay. What we're talking about here, I've got several different examples. We'll just run through them quickly because I'm sure most of you are familiar with the types of retouching out there. Yeah, here we've got a mannequin.
Brian Guidry:
We're removing that, stripping it from your product imagery just to allow your customers to focus in on the product itself. Simple things like symmetry and removing wrinkles. We're not doing anything to distort a product of it here, but where the product shines and really giving it the best foot forward here when your customers are exposed to it. Okay. You'd be surprised even how many major retailers are just committing some very basic things. In footwear, obviously white background is pretty standard these days, but even things like glue and dust and thread and made-in labels and sizing, all these things can actually distract your buyers from the actual product that you're trying to sell them, right?
Brian Guidry:
It's about trying to make sure that they're focusing in on that product. Just an obvious, I don't know how many of you guys have a pirate tattoo, but I wanted just an extreme case here. Again, I want our buyers to be focusing in on a product, not the latest tattoo to the model comes in on, right? Just things like that, we're not talking about body shape, we're not talking about that's the bad word retouching here. These are just basic things we can do to make sure that we're really representing our brand the best way possible. Okay. Yeah. A lot of people think retouching isn't going to have a significant impact on their sales or maybe it's not even relevant for their brand. We hear that a lot.
Brian Guidry:
We work with thousands and thousands of retailers. The truth is that we work with a lot of the largest pillars in the industry, and a hundred percent of the internet retailer 500 that uses Pixelz are using retouching services. Okay. Even the anti-body shape retouching brands like American Eagle, Aerie, Asos, and Modcloth, they staff retouchers and they are retouching product images. They are just doing a different type of retouching in terms of removing distractions here. Okay. The second thing, now we're going to talk about what kind of content you need. I think obviously when we're talking about a connected customer journey, content is front and center.
Brian Guidry:
It's a extremely important that you guys get this right. Okay. Yeah. Oftentimes I think especially for retailers that are in growth mode, they think a couple images are just enough to sell. Maybe they're not thinking about detail or contextual, lifestyle imagery, editorials. Maybe they know nothing about rich media, all that AR/VR, are spin to choose from when it comes to content production for ECOM. The reality is as you guys all know, if you're just a straight D2C brand, I mean you are competing with offline experiences, where shoppers can touch and smell and hear and maybe even taste a product before they buy it, right?
Brian Guidry:
They're investing billions of dollars to create these immersive online experiences, and it's extremely important that you get this right. Just a quick quote from a couple months back in a conference in LA, the CEO at the Net-A-Porter yoke's group, and this is in reference to the product imagery on their site, right? The actual imagery on one of the leading fashion brands globally, they're considering it as a strategic asset. This is the new data for their company. Okay. Oop, looks like... Yeah. Net-A-Porter again, they've been a first mover for years with really building out immersive product description pages. One of the first brands to have product video on every single PDP.
Brian Guidry:
There are other things like adding in spins or detailed shots. Here, they're actually combining both lifestyle imagery with the white background straight on man... This would be like a 3D mannequin shot here. Really allowing customers to get in here and be able to see different types of... It really envisioned themselves in this product. Another new example I wanted to show you, and it's been getting some press recently is from ASOS, the UK-based retailer. They've actually been testing a 16-different model variant technology. On their PDP pages, you can actually see 16 different models, different nationalities, different races that are that end up in that product, right?
Brian Guidry:
Really allowing the customer to envision themselves in the product, and I don't know why my slide is not going forward here guys. These arrows are still holding me back here. There we go. They're the models. I don't know if you've seen this, but yeah obviously, it's a very different experience than what is found on most sites today. Okay. Okay. What is the impact of adding all this content to a site? How are a few extra images going to impact sales? A very basic level, just by adding professionally edited images to a PDP page, you're looking at a 16% boost in convert, not going into rich media. That's not talking about new experiences like what we're seeing here with ASOS, with AR/VR application.
Brian Guidry:
This is a major convert if you do get this right. Okay. Onto three and now we're going to go really just talking about consistency across the board. Rob had also mentioned about actually once you have your users on the site, what do you do to get down your bounce rate? I think for us, consistency when it comes to imagery has actually been proven that this is a major driver of actually getting your bounce rates down. We're going to take couple examples of that. Yeah. I think a couple things that people often think when they're thinking about creative. Creative photography, maybe you have teams that are creating imagery for different channels.
Brian Guidry:
You have your Instagram social team and you have your email team, and you have your web team. Then color, when we're talking about color, we're talking about product image color. It's oftentimes an afterthought, or hey, see that consistent, accurate creative across your channels is actually helping your brand, right? Helps action, okay. Again, like that consistent online shopping experience is going to keep shoppers on your site longer, so super important. A couple examples from major D2C brand based in New York. You guys know M. Gemi. This is one of their category pages. It's this beautiful imagery across the board.
Brian Guidry:
I pulled a couple other examples from both their Instagram feed and also their PDP pages. We're seeing extremely consistent use of imagery, their matching cuff channels, to let you know the lifestyle images. Even the product shots that I'm seeing in Instagram are matching a hundred percent to what I'm seeing on a PDP page. Again, it's just leveling that expectation. I'm seeing a lifestyle editorial image. When I actually get driven back to the site, the colors are going to look exactly the same. When I received that product at home, it's going to look the same, right? It's stitching that all together to make sure that there's no surprises and that you have a consistent experience throughout. Okay.
Brian Guidry:
People often think if you have the same photographer and even the same studio set up, you're going to get consistency and hey, this is just color, right? How important is it? The reality is it's very far from the truth, like different lighting setups. Especially if you're shooting outside for lifestyle editorial, totally different from a studio setup, and then even within the studio lighting. I think just a major take-home, make sure that your teams are matching color across products, channels, and also media types. Okay. That's going to be one of the major ways that you can drive down returns. Okay.
Brian Guidry:
Another tactic that you can use is have your team's create a style guide for category specific style guides, okay, so that every time you're processing imagery, it's done in a consistent way, and that the teams involved know [inaudible 01:03:06]. Okay. That's what I've got from my side guys. Do you want to learn a little bit more about Pixelz and see how some of the world's leading online retailers are editing and retouching product images for ecommerce, just go and head over to Pixelz.com. Case studies that we'll get into the details on that and again, this is a hybrid where we're combining a large group of professional researchers with some image editing AI to really allow you guys to create a consistent product experience across the board.
Brian Guidry:
I'm also happy to answer any questions. If anyone would like, please you can just reach me at Brian@pixelz.com. Thanks guys, appreciate it.
Gina Tirelli:
Thanks Brian. I'll be turning it over to Katie from OctaneAI next, and she's going to go over how to supercharge your store with Facebook Messenger and SMS marketing. Katie, you have mouse and keyboard access, take it away. Katie I think you have to unmute yourself.
Katie Krische:
There we go the unmute was sticking there. How's everybody doing today? I hope well. I am Katie. I am from OctaneAI and if you have any questions at all during this whole presentation, please feel free to email me directly. I'm Katie@octaneai.com. Before I start, we did a little poll that asked you whether you're using messenger and SMS marketing, and roughly half of you are, half of you or not. I'll first cover what is messenger and SMS marketing. There we go. At its basic level, messenger and SMS are two channels that you can reach customers directly. You can send them new product launches or timely messages, personalized messages.
Katie Krische:
The power is that you can reach people directly when you have that important message. Typically, they have higher open rates and it's really underutilized by brands, but these are also two channels that are pretty scary for brands to implement. They don't know the best way to go about it, how often do you message your customers what type of messaging do you use, are you going to implement the same strategy you use for email. It's a bit daunting, but my number one piece of advice here is to not implement the exact same strategy that you use for email. These are two separate channels, but they work best alongside email. Now I'll go into some statistics.
Katie Krische:
They speak for themselves much higher open rates, higher click-through rates. Per message, you can typically see a much higher return on investment, generating more revenue per message than a regular piece of communication on email. Then SMS is actually a bit higher, so over 95% average open rates, 35% average click-through rates, and 25 times return on investment. Even if you have a smaller messenger or SMS list, you can actually generate more or equal revenue to a much larger email list, but that definitely comes with a lot of careful planning, strategy, how you're going to message somebody, and when you're going to message someone.
Katie Krische:
How do you successfully build out your messenger and SMS list? I think this comes back to the customer journey because it's not about taking your existing customer base and then starting to message them all on SMS. It's about allowing customers on site, on Facebook, wherever they might be the option to be messaged on messenger and SMS. If you're not using messenger and SMS right now, maybe you have customers that you're sending emails to, that you can just send one SMS to that they'd open engage with and purchase from that one message. You can embed opt-ins onto your site. For messenger, you can embed a chat widget. You can have pop-ups, check boxes on your add to cart under add to cart button.
Katie Krische:
You can have an opt-in on your order confirmation page if you wanted to send somebody a shipping confirmation on messenger, and we also have an integration with Justuno. If you have a Justuno pop-up, you can add that messenger check box underneath email, and then maybe somebody submits their email and opt-in to messenger at the same time. It's really about providing the option to the message on other channels for your customers. The chat embed is pretty interesting because that's a really cool way to guide somebody through that purchase process. You can have that chat embed on every page of your website. You can just have it on product pages, and you can provide some of the opportunity to ask questions as they're looking through your site.
Katie Krische:
Maybe you have makeup that somebody wants to know about the ingredients or is it vegan. You can create different artificially intelligent responses to trigger and help guide them through the site as they purchase. When you're doing that, they also opt-in to messenger. If they add to cart and they abandon their purchase, you can then send them an abandoned cart flow on messenger. With the on-site chat widget itself, Skinny Mixes in the initial conversation when somebody opts into that chat widget, they opted in nearly 13 and a half percent of all visitors and converted 10% to a sale.
Katie Krische:
They had a discount that's offered through the chat widget itself and then a number of different smart responses to help answer someone's questions about products, ingredients, how long it lasts, expiration, all of that. Another really cool way to opt people in and also take them from other places on the internet and bring them back to your site is with something called a Facebook comment capture. When somebody comments on a Facebook post, you can actually trigger an automatic message on messenger. Once they interact with that, not only are they subscribed on messenger so you can re-target them with direct messages, but you can then send them a link to go to your site.
Katie Krische:
If someone might then go from commenting on your Facebook post into messenger where they can have a conversation with your brand and then being sent back to your site. That's a great way of moving somebody from Facebook to your Shopify site when you know that they're engaged and they're commenting on your posts. The same thing goes for other channels. Something that's not well-known is that anybody who chats with your brand's Facebook Messenger actually ops into messenger. You don't have to have on site embedded opt-in tools or pop-ups. You can have somebody actually just visit a link to your brand's messenger, and then the linkage with your brand and you can send them back to your site and have them opted in to messenger.
Katie Krische:
If you had a product quiz or some engaging conversational content that you had, you could have that swipe up on your Instagram story, send them into messenger and bring them back to your site. That's a great way to take someone from Instagram over into messenger where they subscribe and then back to your Shopify site. On the SMS side, right now we support SMS opt-ins through the checkout, which you can actually do in your Shopify checkout settings and your backend, and that gives someone the opportunity to enter their email or mobile phone number. You can ask for their business phone numbers through Facebook messenger, same as email or you could run other campaigns, and then import opted-in numbers.
Katie Krische:
Asking for data through messenger is really powerful because you can get extremely creative. Rick Ross is one of our customers does a good job of this. He has a VIP menu item that someone can request an invite to, and then he asks what's your email address, what's your phone number. In the top there, he says, "I'll send you a message when I got something new," so that lets the person know that when they give this information, they'll likely be message on that channel. Adding in that language is pretty important just because it sets the expectation that someone will be messaged if they provide their email or their phone number there.
Katie Krische:
Messenger and SMS, it's most powerful when it's used alongside email. If there a messenger subscriber maybe don't send them a full email flow, instead sending them something that they can interact with directly on messenger. If you're a coffee brand, send them... Well, there you go. It's freaking out on me here. Now I know what everybody was talking about. There we go. If you're a coffee brand, maybe you send them an interactive conversation about what kind of coffee they like. If they answer that they dark roast coffee versus blonde roast, you can actually use that data to send them more personalized messages.
Katie Krische:
Instead of just blasting your SMS list with, "Hey, we have a sale, hey we have a sale. You say, "Hey Brian, I know that you like dark roast coffee. We have this new product that just launched. It's going to go quick, but we thought you'd like to know about it." That's a really great way to build a relationship, to send a personalized message and also to generate more revenue just because it feels more personal. Here are some engaging campaigns that you can run. If you're running Facebook Ads, this is honestly a huge no-brainer. How most Facebook ads work is somebody clicks the ad, they're sent to a landing page or to the site, a pop up occurs or something to try to capture their information like email.
Katie Krische:
Then you chase them around the internet with retargeting ads with your Facebook pixel. If you're not using click to messenger ads, they're super easy to use. All it does is it clicks or it changes that call-to-action from a landing page to messenger. When somebody clicks that ad, they're sent into messenger where they can engage with content that you've set up, ask questions, and be sent back to your site. When they do this, you now have their information to re-target with a direct message instead of more ads on the internet. Earth Fed Muscle actually did this. All they did was switch their regular ad to a click to messenger ad, and their return on ad spend went up 14 times.
Katie Krische:
Using add coffee and add content that already works and just switching it is a really great way to test how a click to messenger ad works and start to increase your messenger list as well. This is what we typically recommend starting with. A prospecting ad to a new audience using your best performing prospecting audience, offering maybe a discount, exclusive content, and then also running a retargeting ad. With a purchase conversion, offering someone a discount who's maybe visited your site and hasn't given their email already. You haven't some of them any emails, they're not opted it. Then we also have a 250-page playbook on octaneai.com/playbook. This is super in-depth.
Katie Krische:
It takes you through all the steps to integrate an email, SMS, messenger, and running different ad campaigns. Now pass it back to Gina.
Gina Tirelli:
Great. Thank you so much Katie. That was really interesting, and then now last but not least, we have Peter from MuteSix followed by a brief question and answer session. If anybody has any questions, just enter them in the chat box and we'll be sure to get them. Whether we do it through the question and answer session or via email, just to be respectful of everyone's time. Okay, so next up we have Peter from MuteSix. Peter, I'm passing over mouth control to now and take it away.
Peter Starr Northrop:
There we go ladies and gentlemen. Sorry about that break. I waited for the mute to turn off. Hello and hi, welcome everyone. My name is Peter Starr Northrop. I'm here at MuteSix, and me and my exceedingly shiny forehead are trying to put an exclamation point on this awesome presentation. I don't want to take up too much of your time now that we've gotten a lot of perspective from these awesome tech partners, so let me just give you a little bit of how creative can help maintain context about your customer journey throughout the customer journey that you're trying to make here. At the same time if you want a full perspective from us, you can further to check us out on YouTube.
Peter Starr Northrop:
It's the same loud noise, the same shiny forehead, but a lot more in depth not taking up too much of your time this morning or this afternoon. I just want to talk very quickly about context and distraction while you're thinking about building out these connected customer journeys. The most important thing to keep in mind is that what you are doing is trying not to get one large yes when you're trying to get a customer to buy, but a sequence of really small micro yeses. The way you really win with these customer journeys is by focusing on product and intent, specifically product intent itself and getting those micro conversions every step of the customer journey.
Peter Starr Northrop:
Not only that, but making sure that you're developing creative in a way that it goes across all platforms. You need brilliant people at Pixelz on how to make sure you can repurpose your content across channels. Doing that maintains contacts which is going to overall increase your ability to buy across every aspect of your marketing stack. At the same time, if I could give any recommendation to folks in the audience who are looking for a single channel to focus on right now, it's absolutely influencer. We have an influencer team here at MuteSix. It's the fastest growing team we have here and Refersion is also doing some really stunning things when it comes to influencer management.
Peter Starr Northrop:
It's a really interesting and unique place to work and instead of like being a part of your Instagram or Facebook stack, what it's turning into is its own channel with its own context, which is absolutely gigantic. Be sure if you had to focus on anything to have a funnel, focus there, build these influencer relationships, get that UGC, get that influencer content, and you're going to see just absolutely insane return on ad spend there considering that influencer marketing can be very, very cost effective. At the same time folks, I want to make sure that once you are in the actual marketing platforms, let's keep in mind that the whole reason we're talking about a connected customer journey is that all the cost in these platforms on Facebook and Google, it's going up.
Peter Starr Northrop:
What you have to do is make sure you're managing that spend as best as possible and at the same time both, Google and Facebook are putting AI in the driver's seat of these processes. What you need to do, the levers you can actually pull are within creative itself. It's great that the robots are and control. The AI product over at Justuno is absolutely stunning in terms of the way that it helps you target folks on site and maintain that context and reduce that distraction once you have the good fortune of getting folks onto your website, but let's talk about very quickly just the act of getting people into these funnels. I want to talk very, very briefly about the start of the process.
Peter Starr Northrop:
We've seen the whole journey itself. Let me just give you a very quick insight on how you start that customer journey with solid ads. I'm going to focus on the Facebook platform here. If you want more perspective, again check us out on YouTube. That's just go to YouTube, search MuteSix or go to Mutesix.com/videos to check out. Again same shiny forehead, same loud noises, but a lot more instead of taking up even more of your morning. When we think about hooks, I just want to make sure and I'm sorry for the lag that the slide's going to caus. You're probably going to see me just completely blur out right now.
Peter Starr Northrop:
Forgive me for that, but at the same time when you're thinking about hooks and you're talking about building creative, focus on your products and excite your audience with that product. Create a little bit of interest by showing the product in use. Focus on the product itself. Don't pan out, focus in when you're doing your shoots. When you are building out creative, if you work with an agency, if you do everything internally, focus on your products itself and build that curiosity. I'm going to go away from that slide just to make sure we don't blow up. I just want to make sure we don't completely blow up the stream. I understand with the webcam and the gifts, you might have just seen me completely pixel out.
Peter Starr Northrop:
When you're thinking about building creative, I want to make sure that you're also thinking about all the different ways you can repurpose that creative because maintaining context throughout this customer journey is absolutely paramount. If you can pick one place, one thing to focus on as a marketer, as somebody in this ecommerce or D2C space, I highly recommend you focus on product intent. That is you focus on your products in your ads, you get on to a landing experience that is central to around that product and educating your audience that product, and then you have your optimization say from Justuno to focus on getting people to either learn more about that product by opting into email, or even more importantly getting your folks to opt in to Messenger and SMS.
Peter Starr Northrop:
We're seeing just again staggering, staggering conversion rates so. Focusing on how you can unify that with OctaneAI is absolutely gigantic audience in terms of again maintaining that context. When you think about that all, I want you to do really and again, I don't want to take up too much of everyone's time is just thinking about how you can use creative as the tip of the spear to build this contextual journey. Make sure that you are discovering where your audience is and keeping your spend fluid. If people are more on Facebook, put more spend there. If they're more on Google, put more spend there.
Peter Starr Northrop:
A really quick tip, one thing we're seeing right now is that if you acquire folks using video via YouTube ads and re-target them in Facebook, we're seeing that acquisition spending Google's a little bit lower and at the same time, retargeting spending Facebook is also a little bit lower. Play those two platforms off of each other by utilizing services like Justuno to build out the actual email list you have. Make sure you maintain that context on site, maintain that context throughout the platforms via your creative, and you're going to have a great time building this connected customer journey.
Peter Starr Northrop:
At the same time, make sure that when you're doing your shoots you're thinking about ways to repurpose all of your creative, so it all looks the same. This is why a service like Pixelz is absolutely critical when you're trying to build these connected customer journeys. The most important thing, I've alluded to this the whole time is developing those network effects, finding ways you can get the duopoly to play off of each other, making sure that you're on Amazon as well. If you're a D2C company and you're really just starting out, at the very beginning of this, Skubana pointed out that it's absolutely paramount to be on Amazon. If you're not on the Amazon platform, you are absolutely leaving money on the table.
Peter Starr Northrop:
Keep all this in mind and find ways to have all of the information you get from all of these customers on all of these platforms, find ways to use your website as the hub around which all of those marketing perspectives revolve around, and you're going to see incremental growth. That's essentially the whole ethos here at MuteSix that I can get through that in literally less than five minutes, but make sure that when you're on site, you're tailoring all of your landing experiences to match context of every ad. You do that either via building a bunch of landing pages, which is what we did back in the day or utilizing services like Justuno to contextualize every single part of that customer journey.
Peter Starr Northrop:
The most important thing is using the tools that were laid out here. We at MuteSix work with basically everyone at the bottom of the screen right here, Skubana, Justuno, Octane, Pixelz and Refersion, and we could not recommend any of them more. All of them, the whole cast of characters here is absolutely paramount in terms of building that really stunning customer journey from start to finish. At the same time when you're thinking about playing that SMS and messenger game, make sure you're utilizing email as your testing ground there. Email will always be the bread and butter of the tension marketing, but at the same time, you're going to have a lot of really great discovery and a lot of really great wins if you play that SMS and messenger game.
Peter Starr Northrop:
With that, once you maintain that context on your products, that's going to be a great way to focus out and start out, and the only other piece of advice I can give you all is build that incrementally. Thinking about how you can go from one win and build up to the next window, so on and so forth. You don't have to do this all at once. You have to do it incrementally, but that's your major goal when you're trying to build these connected customer journeys. Thank you so much of your time ladies and gentlemen. Gina and the Skubana team, thank you so much for having MuteSix on this awesome presentation. I could not be more delighted to be here. If you want to learn more from the MuteSix perspective, again just search for us on YouTube.
Peter Starr Northrop:
You'll see literally this exact configuration, just slightly less pixelated. I really appreciate your time everyone. Thank you so much and I hope you have a great rest of your afternoon/morning.
Gina Tirelli:
Thank you so much Peter. We're actually out of time today. If anybody has any further questions, you can email me directly or you can contact any of these great brands through their site. I will be sharing or recording within the next 24 hours, so you'll be able to re-watch this at your leisure. Thank you everyone and thank you so much to our panelists for taking the time out this morning and sharing all these insights with you. Have a great rest of your day and week.
Ecommerce Software FAQs
What is the best ecommerce software?

Each piece of ecommerce software serves its own function so they're difficult to compare. But, the most important piece of ecommerce software that most businesses need is a multi-channel inventory & order management platform like Skubana that consolidates all of your inventory across different channels into a single, easily accessible place.

How can ecommerce software benefit my business?

Ecommerce software can automate tedious administrative processes, simplify fulfillment tasks like warehouse & inventory management, and augment marketing, sales, and customer support efforts. All of this serves to save you time and make your business more efficient.

What types of ecommerce software are there?

Basic types of ecommerce software include data analytics, EDI providers, financial services, operations software, email marketing software (i.e. to target customers who have abandoned carts), shipping & logistics, customer support and CRM software, and more.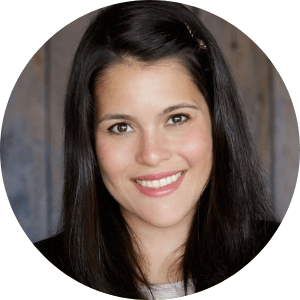 Written By
Gina Tirelli
Gina Tirelli manages Partner Marketing initiatives at Extensiv, the leading retail inventory and order management software for D2C brands and marketplace sellers looking to unify and automate their multichannel operations. When Gina is not marketing ecommerce software, she likes to spend time outdoors with her dog Elli.