In Case You Missed It! Watch The 2020 Amazon Virtual Summit
March 17, 2020
10

min read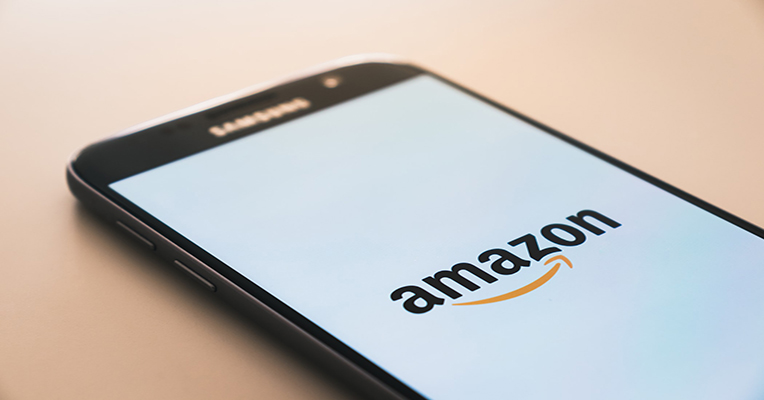 With more competition than ever and the increased prominence of paid ads, learn the exact strategies our experts are using in 2020 to help top performing vendors and sellers become market leaders on this ever-evolving marketplace. Join thousands of other marketers over the course of 2 days for our 5th annual Amazon Virtual Summit. Set your brand up for success this year with scalable tactics that will outlast competitors in 2020.
Watch the replay right here or read the transcript below:
Transcript
Persephanie Arellano:
Oh, thank you so much for joining us. How are you?
Kristin Leishman:
Good. Thank you so much for having me.
Persephanie Arellano:
Yeah, our pleasure. So let's go ahead and kick it off everyone. Like I said, this is going to be our second session over the second course of our day for the summit and we have the pleasure of having Kristin from Skubana joining us. Let me go ahead and dive right into it for anybody that missed our logistics in the very beginning. Kristin, if you wouldn't mind going to the next slide. One more. Okay, perfect.
Persephanie Arellano:
For event logistics, so the platform that we're using is GoToWebinar. For anybody that just hopped on, please submit any questions that you might have in the chat box to the right. I'll be sure to add this to the queue of questions for our speaker at the end. And there are a few resources available for you to download, so feel free to take a look at these and check them out. And lastly, this webinar is being recorded and I will be sending it out by the end of the week. So keep an eye out in your inbox for that.
Persephanie Arellano:
And let's go ahead and move on to the next one. It looks like we also have a quick poll for everybody. So let me go ahead and launch that up for you. Kristin, would you mind going to the next slide?
Kristin Leishman:
Yep. Sorry about that.
Persephanie Arellano:
No worries. Technical difficulties. All right, so launching this up here, we have, are you currently using an inventory or order management solution? So here you can click "Yes, I'm a scuba on a customer. Yes, but I use another software provider." Maybe you use spreadsheets or you're a pre-launch brand. I'll leave it open for just a few moments. This way we know how to tailor the content to the audience. I'm always interested to see where everyone stands on this. And then without further ado, I'll go ahead and pass it over to Kristin.
Persephanie Arellano:
All right, lovely. Thank you so much for everybody that participated. So in this question, are you currently using an inventory or order management solution? It looks like we have 41% stating yes that they are, but it's another software provider, 47% stating that they're using spreadsheets, 11 saying that they're a pre-launch brand, and then 1% saying that they are a Skubana customer. Very interesting results right there. Kristin, without further ado, I'll go ahead and let you take it over from there.
Kristin Leishman:
Okay, great. Okay. Hi, everyone. Thank you so much for taking time out of your busy day today to be with me. Today is actually my first webinar ever, so I'm super excited to be with you guys. I've actually worked at Think Crucial for the past seven years, which if anyone is familiar, if anyone is familiar with Chad Rubin, that is his e-commerce business, so I'm really running the day to day operations. We've had some really amazing times together and we've had some serious mishaps and today we're going to go over those.
Kristin Leishman:
So Skubana's an operations platform to run and automate your business.
Persephanie Arellano:
Kristin, I'm going to interrupt you. We're stuck on the poll screen really quick. Would you mind trying to change the slides really quick?
Kristin Leishman:
Yeah. Sorry about that.
Persephanie Arellano:
No worries. It's technical difficulties. Let me know if you're having any trouble with it. It could be the screen. I think there was windows that we were supposed to be showing. Is that still on?
Kristin Leishman:
Yeah, that's what we're in, just a window.
Persephanie Arellano:
Okay. Oh beautiful. It's good to go now. Thank you. Perfect.
Kristin Leishman:
All right. Great. So yeah, so Skubana's an operation platform to run and automate your business. And where Shopify and Amazon leave off is really where Skubana begins. And we do everything from orders to inventory to purchase orders, profitability, everything all in one place. And you can see these are some of the really great customers that are on the Skubana platform today, M. Gemi, Nomad, Death Wish Coffee. Everyone's great.
Kristin Leishman:
And so, you're probably wondering why I'm talking to you today. I was there when Skubana was born and it was born out of a need to fix Crucial's operational and inventory problems and since then it has helped us tremendously, but this isn't really about Skubana but how we can share a candid expose of the mistakes that happened and so everyone can learn from them.
Kristin Leishman:
Okay. So by the way, if you stick around to the end of my presentation, I'm giving away an awesome bonus. So stay tuned. This is the first time that we're doing a bonus of this kind and I'm super excited.
Kristin Leishman:
All right, so what you'll learn today. We're going to go through a lot of the mistakes that happened and what we're doing to right the ship. Right now, if you were to go on Facebook, you would see people talking about how easy it is to be an Amazon seller. You would see how much money it can be made in Amazon and e-commerce itself. Everyone's talking about the triumphs, but no one's talking about the obstacles with it. And I'm going to be super transparent about my experiences as an Amazon seller and what has gone on in the business. So without further ado, seven Amazon failures that nearly killed my business.
Kristin Leishman:
So this is an interesting snapshot of Crucial's revenue declining over time while our PPC spend stays the same. Once I saw this I was kind of like, what is going on? And that's what really started the digging into seeing what was happening within our business and how we could fix it.
Kristin Leishman:
So the first thing that we did wrong was we were ignoring China. We never thought that China based sellers could execute and replicate our listing quality, our product quality. We just didn't think that was the case. China has advanced so much for the first time that China based sellers have overtaken the amount of US-based sellers. They've increased from 38% to 49% in the last year. That's crazy. We ignore China for a long time and now it's definitely caught up with us.
Kristin Leishman:
So it's very important to re-examine the way that do business. You need to make sure that you're continuing to innovate. So on the left hand side of the slide of showing what I like to call the Amazon death cycle. You spend all this time finding your product and you're really excited, you optimize the crap out of it, and then you realize that three days later there's already competition on the market. By that point, someone else is already coming in and selling your product and there's nowhere to go but down from there, which is when you hit the fatigue stage and from there you can't really climb back up.
Kristin Leishman:
What you need to be doing while this is happening is taking the profits from the item that you optimize and that is selling really well and reinvest them into higher margin products. And that's something that we didn't do quick enough at Skubana. And so to think about it, if Apple just came out with the iPhone one, Android would have crushed them, but they kept expanding and reiterating with iPhone two, three. Now we're at the X. They just didn't sit in one place. And you have to remember that you aren't just competing with the US sellers or China based sellers, but with sellers all over the globe. You need to have a competitive edge when doing so by moving into these higher margin products.
Kristin Leishman:
All right, so the number two thing that we stopped doing, we stopped being innovative. To piggyback off the last issue, anyone can copy the mechanics of your listing. The mistake is we didn't innovate quick enough. If you think about it, Amazon listings are really just commodities with brands attached to them and it's extremely hard to compete in a space like that. How do you do it if you're selling a toilet paper holder and there are 5,000 search results? The commoditization of the industry has led to lower velocity and sharing of the product market with other sellers.
Kristin Leishman:
Back in the day when you probably only had one competitor, you might now have 5, 10, 50. Who knows? Once that happens, you'll end up being stuck with what we call dead stock and then your stock is just sitting at Amazon and Amazon is not in the business of storing your stuff. They're in the business of selling and no one really wants to get stuck with longterm storage fees anyway. Some of these things might sound intuitive now, but as we keep going, you're going to start to see a lot more mistakes and actionable things.
Kristin Leishman:
So this slide here shows the over-saturation of the market. We make this foam and felt filter. Back in the day we purchased it for 20 cents and sold it for $20. Now we still purchase it for 20 cents, but we're selling it for $4. That's insane. Anyone can come on the market and go to China and make this foam and felt filter. The times changed and we didn't change quick enough with them. We didn't invest in product that was difficult to copy, which is clear to see by all these other sellers selling the same exact filters.
Kristin Leishman:
The breakthrough here is you need to invest in beloved products. Invest in those higher margins that are hard to duplicate. Make sure that when you're investing in products, you aren't just investing in everything out there. Make sure you're developing a set criteria for your purchasing. Right now at Crucial, we're going through the process of discovering what our next purchases are going to be for the next year to two years. I could easily just go on Alibaba and find a filter, but if I do that, that means anyone else can do it and that's not a good way to go about things.
Kristin Leishman:
Reinvest your profits into higher margin products. You may have to put more capital out front, but your bank account is going to be thanking you in the long run because you will have crazy profits format. It's also important to pay attention to your IPI score or inventory planning index on Amazon as they recently changed the minimum threshold to 400 so make sure you're not falling below that.
Kristin Leishman:
And lastly, one of Chad's favorite sayings is you wouldn't go on a cruise as your first date. I mean if someone wants to take me on a cruise, I might go, but that's besides the point. You want to dip your toe in the water first, make sure it's warm. The same thing goes when you're investing in new products. You wouldn't want to just drop 60K on an item you think is going to be good. You want to drop 60K on an item that you've done research on and you know is going to be good.
Kristin Leishman:
So here are some pro tips. This is what we follow at Crucial when we are looking to get into new items. It's super specific. The first one might seem very easy. No copycats. We don't want to be selling a product, if other people are already selling it. It seems like a no brainer, but to some people it's not. There must be scarcity of the product. If you see high search volume but you don't see any products for sale, you can definitely capitalize on that.
Kristin Leishman:
You want to stay away from products that can be easily Amazoned. Amazon basics has infiltrated a lot of different categories, so you want to steer clear of those. And make sure there's demand for the product by doing proper keyword research. Taking that demand and figuring out where you can make the most money. and then the higher the tooling costs, the higher the moat, meaning that the more you put into a product in its early days with a big capital investment, you'll be protected with a competitive advantage that's hard to duplicate down the line. It's a big risk, so you need to make sure you're being very data driven about your choices. And you can see from the spreadsheet that we get very deliberate about how we invest in a product.
Kristin Leishman:
Number three. So we started seeing this dip of revenue and we were trying to decide on what to do. Naturally we increased ad spend with no real change and then we reluctantly increased pricing in June. We made this big change across the entire catalog and we have about 2000 skews on Amazon. There was a slight increase come July, but then all hell broke loose and our revenue started to plummet. And the problem is we made these changes without really analyzing small sample sizes, which wasn't a smart way to do it.
Kristin Leishman:
Amazon is very price sensitive and they do not appreciate it when you abruptly change price up and down. So what this graph is showing are our conversions and our sessions. The top is conversion rate and it stayed pretty constant. We realized that price wasn't an issue for this. If a customer landed on our page, they would still purchase it, which was good for us. But the bottom is sessions and those decreased drastically, and we realized that pricing did have an impact on those. Amazon decided to stop showing us as much. These small changes that were made in pricing had a big impact on listing views and that was one of our problems.
Kristin Leishman:
Small hinges swing big doors and your position on Amazon is totally dependent on price changes whether you increase or decrease. So if you're going to increase or decrease your price, make sure you are monitoring your competition's pricing instead of blindly raising for profit, which is what we did and that was the problem. We've now since then gone and analyzed our competition and we will be doing another repricing which could either hinder or help us. We're unsure at this moment. And then monitor your ranking position and only adjust slightly when necessary. If you're making money then there is no reason to rock the boat.
Kristin Leishman:
All right, number four. So to be honest, we were the big fish in the filtration market and we were focusing on maximizing our top line and we did not really care about our bottom. Our margin profile used to be great, and boy have the times changed. But you know, we still felt like the big guy on the block. So we thought, let's push PPC to the max. We're going to push our ACOS up significantly where people won't be able to play and they'll have to drop out. So we pushed our ACOS to a high level that became the new norm, a new standard in the industry. And it was a huge mistake because people just started climbing up there with us. We were doing irrational things and the market did not react in a rational way and we really needed to take the time to figure out our PPC focus, what our PPC focus was going to be for the future.
Kristin Leishman:
All right. So in this Amazon economic stack, you can see that we have a FBA fee of 12%, an Amazon fee of 15%. Our cogs are 32%, our overhead is 22%, and our profit before we even spend any money on Amazon advertising is 18%. That means we only have an ACOS if 18% that we can break even with. If we kept our ACOS below 18%, then whatever leftover is profit. However, Amazons started taking more pieces of the pie and we needed to get a target ACOS of 8% to even squeak out a 10% total profit in the business. And that's not even where the ACOS was in the industry because in our industry average ACOS is 30%. So where in this stack is there a way for you to make money? You need to be really smart about it and have the right team and right process in place so you can improve and actually make that money.
Kristin Leishman:
So we know you can't control your FBA fee and you can't control the commission fee, but what you can control is your cost of goods sold, your overhead costs both variable and fixed, and your ACOS. And I've already mentioned that you need to have people, process, and product in place, but you need to make sure that you have a proper technology to support your business as well. Being able to quickly figure out your profit per skew per channel with all the hidden fees is something that was built into Skubana. I'm going to be super honest. This is something that I really pushed for in the beginning of when Skubana was being built out because I figured if my business needed it, other people's businesses would need it. So now you can see profit per skew per channel all in one place.
Kristin Leishman:
And if we were to really underline what happened in the past two years on Amazon, it would be that sellers need to push themselves from just being sellers to being advertisers. You need to build a PPC muscle and become a better advertiser. And there are people out there that say when you increase your Amazon spend, you increase your awareness on Amazon and more people will buy your product and then you enter into the Amazon flywheel, but we've found that that's not always the case. Just because you're spending more on Amazon for advertising doesn't mean your BSR is going to increase. They aren't necessarily correlated.
Kristin Leishman:
But if you want to talk about correlation, this is what life was like before we really started being data driven about this. If our spend to what we make is correlated, we should see a one to one relationship. Meaning all of these dots will be closely tied to the blue line.
Kristin Leishman:
You can see these dots are not closely tied. With them being all over the place there is a definite lack of correlation. We went from a 0.1 to a 0.6 which is definitely much closer to one, but we're still working on this and it's a work in progress. So we started being super data driven and you can see that the dots went from being super scattered to much closer in the line. And what happened was we were putting spend towards keywords and search terms that just weren't moving the needle for us. While they were a cheaper click, they weren't actually generating any revenue. So we got a lot smarter about the way we were advertising. And if after this presentation, if anyone really wants to get down into the nitty gritty of what we did for our PBC, please feel free to email me @kristinatthinkcrucial.com. I'd be more than happy to talk with you guys.
Kristin Leishman:
all right, number five, we've made it to five. So many mistakes, but I'm glad that I can share them with you and hopefully you can not be making the same mistakes. So it's important when you're building a business that you're building one that has a steady foundation. And so, what you're seeing on this graph is while our revenue was declining, our operational costs remain the same. We had hard costs that we just couldn't do away with. And a lot of this is really our three PL. You need to make sure that whatever process you have in place it's scalable and it's not just fixed.
Kristin Leishman:
And then, another thing that happened during this time was USPs announced its changes for going zonal, meaning that a package going from New Jersey to California is going to be way more expensive than a package going from New Jersey to Maine. So with all these changes, we just really needed to change the way that we were doing business.
Kristin Leishman:
If you look at this map, you can see we got very specific about the percentage of orders that were coming from each state and we divided the U S map into two different geographies. What that did for us is it allowed us to create a second three PL to accommodate the zonal effect that it had on our business because most of our packages are under 13 ounces, which is first class mail. And that was just eating into a lot of our costs.
Kristin Leishman:
So the breakthrough from this is that we actually did create a West coast warehouse. And it's important to note that we firmly believe that the days of having a single warehouse are over. If these big players can have multiple warehouses, so can you. And this warehouse wasn't just a West coast warehouse. It was a warehouse in Mexico, which means when you ship containers into Mexico, you get to take advantage of the Section 321, which means we're not paying tariffs.
Kristin Leishman:
And I know what you're thinking, Kristin, tell me more about how I can't pay tariffs. So this allows you to import up to $800 worth of cargo, free of duties and tariffs back into the US for shipment. Our orders get picked and packed in Mexico and they ship out of our San Diego location. Our customers get with zero lag time. Another perk is that when you're shipping a container from China to the West coast, you're cutting down on travel time and the price of the container, you're able to get your products to market quicker. And all of this is possible just from having a two footprint warehouse.
Kristin Leishman:
All right, so the next thing that we screwed up on is that we decided to not do fulfillment for FBA straight from China. We had every excuse in the book. It was difficult. It was complex. It was something new. We didn't have the time for it. I just didn't really want to do it. We made every single excuse that we possibly could. And you know what? That was a giant mistake because a lot of our competition is already doing this.
Kristin Leishman:
And if you think about the number, 71% of Chinese sellers are already using FBA, which means they're already doing this. They're shipping their items straight from China to FBA, no problem. It becomes quicker and cheaper in the long run because everything your three PL or your warehouse touches costs more money. So now we've actually started the process of injecting our products straight from China into FBA and I'm really hoping to see a big difference from this.
Kristin Leishman:
So let's talk about the old way for FBA, which is the way that I feel like everyone is probably doing business. You get your product from the factory, it gets shipped, it goes through customs, it lands in the US, it gets shipped, it gets trucked to your warehouse or your three PL, and then your three PL has to pick, pack, label, reship it. And it lands on Amazon's doorstep and then they receive it in. That's just so many steps. That's just so many touch points where you're losing money. And there has to be a better way. Which is what this is, the new way. Straight from your factory to Amazon FBA, cutting out all the middlemen and not having to deal with any of that, and you're going to save a lot of money in your pocket.
Kristin Leishman:
Going back into this idea that if you're doing what you've always been doing, you're not going to level up, we're really working on breaking through our processes and changing the way that we've done business. We cannot stay stagnant. We can't be doing things. Just because something was working seven years ago doesn't mean it's working now and the times have clearly changed. So like I said, we're now picking, packing, and printing labels in China and we're tightly managing our FBA storage fees so that we're constantly replenishing back into Amazon so we don't affect our IPI score.
Kristin Leishman:
All right. The last thing. Number seven, the thing that killed my business, almost killed my business, and it's just so simple. We stopped listening. Amazon built its platform around caring deeply for the customer. They take whatever they say as fact, and your customer is always talking, sharing feedback and their opinions, and Amazon expects you to provide the same customer support that they provide to its customers.
Kristin Leishman:
So the voice of the customer was launched a couple months back and it's still in beta, but I have to say this dashboard has become a game changer for us because the problem is we really started to not care about our defect rates. We didn't care about our product quality issues. We were just really blind to a lot of the things that were going on in our business. But the voice of the customer dashboard really makes it very clear what's going on in your business and it's super helpful.
Kristin Leishman:
We've made changes based on the feedback the customer, and that's then allowed us to go straight back to our factory. They're now fixing the product. They're updating the product. We're getting new and improved products. In certain cases we're getting credits on invoices that where they screwed up on the items. So now we're getting a kickback. All in all, it's been a game changer.
Kristin Leishman:
And so you're already getting data from Amazon on your customer lifetime value. So this report in Skubana shows you what percentage of your buyers are one time, three times, 10 time repeats for all your channels and marketplaces that you're selling on. And if you're having product quality issues, you're not going to see that lifetime value because people will find alternate sources, especially if you're a commodity. Make sure you have the software and tech to mine your data so you can plug those holes.
Kristin Leishman:
And then, this is probably one of my favorite reports in Skubana, the most frequent customer report. What this shows you is you'll get your customer's name, you'll get how many orders they've placed, the total spend that they've done for whatever time period you select. I really love this because we can see who our best customers are and now we can re-target them appropriately. Maybe we'll send a promotion or a coupon code their way so we can better retain them and overall give them a better experience with our company.
Kristin Leishman:
So yeah, your customers are the best source of realtime feedback. Make sure you're utilizing the voice of the customer dashboard as it's really a window into your customer's thoughts. Check to make sure your listings weren't suppressed or marked inactive duty or poor and negative reviews. And one of the most important things I can say is fix the problem before you reinstate them. Because if you don't, they're just going to get taken down again and you're just going to have a never ending problem. Make it so the customer can only have a positive experience with your product. That's really what all of us want. You just want your customer to be happy so they keep coming back.
Kristin Leishman:
All right. And so here's that bonus I was talking about. So here at Skubana they have definitely been cooking up some new ideas. There's so much noise in the space already that we don't want to just be talking at you. We want to be talking with you and we want people to be collaborating together. So we are building a very special exclusive community for large scale merchants to collaborate together. We're just about to launch this and if you're interested in applying and getting involved, you can click this Bitly link and apply and it is case sensitive. So if you're interested in joining us on our Slack channel, that's going to be fantastic. Please do so.
Kristin Leishman:
And then I just want to thank everyone for taking the time out of their day to be with me. I hope I didn't talk too fast or miss anything. As I said, this was my first webinar, so please be kind. And yeah, thanks so much.
Persephanie Arellano:
Beautiful. Thank you, Kristin. So let's go ahead and dive into our ... Oh, sorry. Did you need to do that slide? Sorry about that.
Kristin Leishman:
These are really just the key takeaways from the seven items that we had. So, just be aware of competition globally, stay innovative, be strategic about your price increases, don't sacrifice profit for sales, build on scalable foundations, leverage FBA for Chinese manufacturing, and listen to your customers.
Persephanie Arellano:
Beautiful. Thank you. So without further ado, let's go ahead and dive into our live Q&A. And Kristin, it looks like the first question we have here is, what's a strategy to keeping the ACOS under control and staying profitable?
Kristin Leishman:
Yeah, that's a great question. So we've actually, so one of the things that we've done is we've gotten really specific on a skew level for getting our ACOS. We're not doing broad strokes anymore. We're going on a item by item level and applying what we think inappropriate ACOSs for that skew. Because a very good selling skew does not require the same amount of attention as a skew that's like doing very poorly, if that helps.
Persephanie Arellano:
Perfect. Thank you. Moving on to our next question. This one states "I was not aware of the voice of the customer. How can I get this data?"
Kristin Leishman:
Yeah. So that, it's still in beta. I believe you can sign up. I think there is a waiting period, but also it's interesting, it only appears on the account owners page and then from there they have to actually give you privileges to be able to see that page.
Persephanie Arellano:
Perfect. Thank you. Moving on to our next question. This one states "With the voice of the customer, how do you address issues and complaints that are not due to product issues but do to the customer not reading the product information or knowing how to measure?"
Kristin Leishman:
Yeah, that's actually a great one. So I have ... We sell this 20 foot ShopVac hose and it stretches to 20 feet and we specifically say that in the listing that it stretches to 20 feet and I have people they'll write in all the time that this is only 15 feet. It doesn't do that because like they're not ... You can't measure 20 feet stretched out as one person. I have had to actually open then Amazon cases to get things removed because there's only so much you can do within the voice of the customer dashboard. So definitely utilizing Amazon cases is how we handle that.
Persephanie Arellano:
Okay. Thank you, Kristin. Looks like the next question we have here is, can you get the details on your customers who go through Skubana from FBA customers?
Kristin Leishman:
Yes. Yeah, they have all your information. As long as your data's coming in, they have the information on that.
Persephanie Arellano:
Beautiful. Thank you. The next question that we have here is, can you view the customer info in Skubana, if you're using Amazon FBA?
Kristin Leishman:
Yes. Same question.
Persephanie Arellano:
Yeah, same question. How is Amazon attaining VOC? Is this separate feedback from product ratings or seller feedback?
Kristin Leishman:
I believe these are separate. These are separate from product feedback. This is direct feedback that the customer is applying to the item. So if the item they get is damaged, everything is being aggregated in one place and it's applying a score to it. So on my slide there was red, orange, yellow, green, and then bright green. A section is telling you like what your standing is. So if you get below a certain point, they're going to flag it and that's what's going to hit because they're aggregating everything.
Persephanie Arellano:
And I was on you ... Got it. Makes sense. Thank you. This one states, how do you provide a discount code to your top customers, if Amazon doesn't share your customer emails?
Kristin Leishman:
That's a great question. We don't currently. We're not really retargeting in such a way for Amazon customers besides the normal like product email that we send out or we have a review email that we send out. Something that we've recently started toying with is direct mail, so that would be a good way to get directly to your Amazon customers.
Persephanie Arellano:
Got it. Thank you. It looks like we have time for just a couple more questions. This one states, if you need to make a small price change, what process do you suggest small increments or one move?
Kristin Leishman:
I would definitely recommend small increments because Amazon is super price sensitive and if you make one massive leap versus small increments over say like a week or two week period, they can adjust to that accordingly.
Persephanie Arellano:
Got it. Thank you. This one states, how do you deal with shipping restrictions with China?
Kristin Leishman:
Yeah, so the items that we are going to be shipping directly to FBA are products that we know aren't going to have any kind of issues. So we sell some like vaccuum batteries. We won't be shipping vaccuum batteries that way because those always get flagged hazmat and there's always a problem. So it's really just knowing which items can be shipped this way and avoiding the ones that can't.
Persephanie Arellano:
Got it. Thank you. This next question states, how do you utilize cases to resolve issues?
Kristin Leishman:
Yeah, so depending on the issue the first thing I'll do is I will open a case and I will state all the facts there. Usually, depending on what it is, it will get jumped around a bunch. Usually through back and forth you can get things re-instated and you can get issues resolved. The last step that I try not to do first is calling Amazon just because that's a little bit more time consuming. But if you want to email me, I can definitely walk you through like some scenarios of how we have handled getting things reinstated through cases. And my email again is kristin@thinkcrucial.com
Persephanie Arellano:
Gotcha. Thank you Kristin. And it looks like we have time for maybe just one more question. This one states, I sell a proprietary product that I always own the buy box on. How do price changes affect readings in this scenario?
Kristin Leishman:
Yeah, so price changes are still going. So we own the buy box on our product and price changes they're not going to affect the buy box if you're the only one in it. What they're going to affect is, if other people are selling items that are similar to yours or if they're targeting keywords that are specific to yours, Amazon could decide to not show your item as far up on the search page as you would like.
Persephanie Arellano:
Beautiful. Thank you so much for delivering that educated and delightful presentation, Kristin. So without further ado, we're going to go ahead and take the quiz because that's all the questions that we have. We're going to get started in just a couple of minute for our last presentation of the day where we have the pleasure of having our partners from e-com engine and they're going to be covering how to get legit reviews the right way. So go ahead and stay tuned as we make this quick transition. Thanks again, Kristin.
Kristin Leishman:
Thank you so much for everyone's time.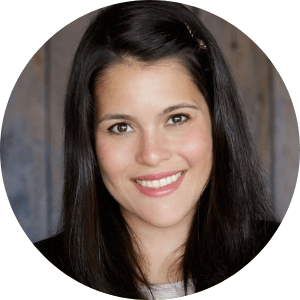 Written By
Gina Tirelli
Gina Tirelli manages Partner Marketing initiatives at Extensiv, the leading retail inventory and order management software for D2C brands and marketplace sellers looking to unify and automate their multichannel operations. When Gina is not marketing ecommerce software, she likes to spend time outdoors with her dog Elli.