What to Do After Amazon Product Ads Breaks Up With You - Alternative Marketing Channels for E-commerce
October 30, 2015
9

min read
Amazon announced that on October 31st, they will be shutting down Amazon Product Ads and Text ads. Amazon product ads have been a huge part of marketing for many online retailers for some time, and there's no doubt that e-commerce businesses are going to acutely notice the loss of the platform. While the decision to remove their product ads might come as a shock to long-term advertisers, the cut makes sense, as the ads only serve to drive revenue away from Amazon, offering the company a significantly smaller profit than if sellers listed products directly on their marketplace. Unfortunately, the cut will leave a lot of stores with less inbound traffic, fewer sales, and a surplus of marketing budget previously spent on Product Ads.
Marketing is a crucial part of e-commerce, so deciding where to reinvest your Amazon Product Ad budget is important for keeping up your sales. You want to consider profitability, opportunities, and budget, to make the best decision.
Alternative Marketing Channels
There are multiple marketing channels you can choose to advertise through instead of Amazon, and putting some of your resources into other outlets allows you to test and see which work for your store. You can choose a number of new sales channels to pursue, or invest in, but proceeding with caution, trying multiple channels, and not dumping all of your budget in any one thing is a good way to start.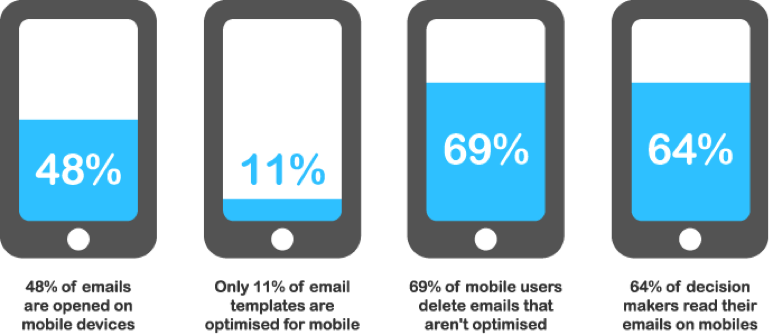 Image Via SeoPressor
Email Marketing - Email marketing is easy to get wrong, but it is one of the highest converting marketing techniques according to a survey by Ascend2. Using perfectly timed, informative email messages, you can introduce clients to your products and eventually pitch sales, or you can remind previous customers to come back by offering discounts, and customer only promotions. The trick to succeeding with email marketing is to time emails so that they aren't annoying, optimize for mobile, and make sure that the content is quality enough they won't be relegated to spam.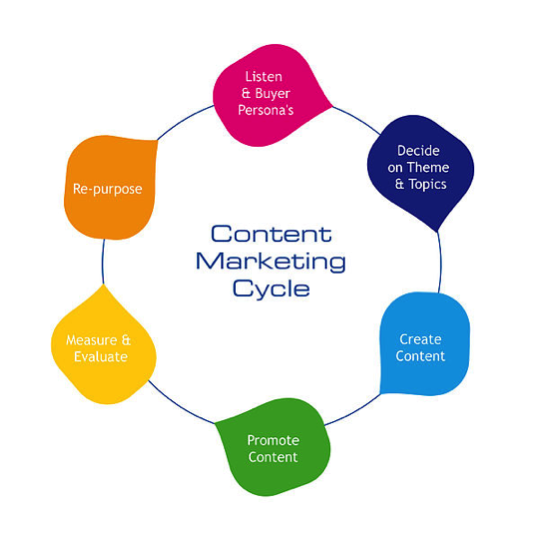 Image Via Wikimedia
Content Marketing - Content marketing works for Search Engine Marketing, Social Media, and share marketing. While you can choose to aim for just one of these channels, creating visual and written content that appeals to all three is the best way to go. The Content Marketing Institute shows that 86% of B2C businesses already use content marketing, so you're likely already using it to some extent. Content should be informative or entertaining, and should serve a purpose to your clients, whether to make them laugh, feel, or learn something that they needed to know. Simply writing an article or making a video about your product is not enough, it has to be native to the platform it's launching on. The challenge here is to create quality, shareable content that still draws attention to your brand or product.
"If you want to become influential on the platform you need to act like the user" - Gary Vaynerchuk.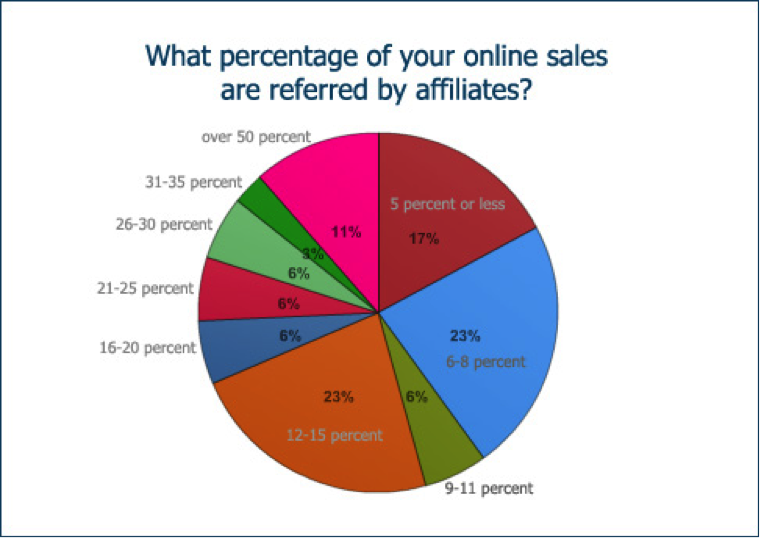 Image Via AM Navigator
Affiliate Marketing - Affiliate marketing can be a valuable addition to your efforts because it allows other people to drive sales for you in exchange for a percentage of the profits from that sale. In fact, the IAB Internet Marketing Report 2015 reveals that some 66% of revenues in the first two quarters of 2015 came from performance marketing. Because you are only paying for sales, rather than clicks or views, it's easier to measure direct performance. However, you can pay more per sale than you would for some other types of marketing. Another big challenge is finding affiliate marketers in the first place, although you can join large affiliate or performance networks like CJ or ClickBank, but they will take a percentage of your sales.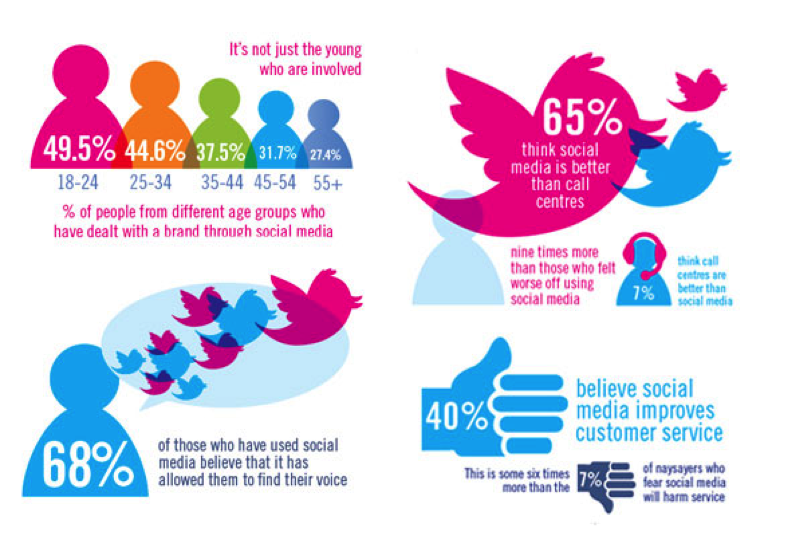 (Image Via Social Media Today)
Networking - Networking is a great way to increase your sales, because you can boost your social media, your business connections, and your consumer relations, which all lead to sales when done properly. Networking is simple to do online as well as at trade fairs and conventions, but can be extremely time consuming, even on a social platform like Twitter. Any type of network marketing is also easy to get wrong, because it's easy to spam or annoy people, rather than building genuine relationships. Because the main goal here is to be valuable to the people you are talking to, you should only try to sell them something if they ask for it, or have expressed a direct need for your product.

Price Comparison Sites - Price comparison sites like ShopZilla, Google Shopping, and Shopping.com are huge marketing opportunities for e-commerce, but they do have drawbacks. Customers are looking for either the best quality for their money, or the best price, which means you may have to offer a rebate or price cut for the site. It makes sense to try out several price comparison sites before using just one, and you need a quality product, or you won't make any money from it. Some price comparison sites like NextTag get over 26 million unique visitors per month, which is impressive by any standards. The real downside is that your products will be in direct competition with similar products on the same page, which will mean no sales if yours don't hold up. Most price comparison sites work similarly to PPC ads, which means that you pay each time someone clicks on your 'ad' on the site, whether or not you make a sale.
Social Media (Buy buttons) - Social Media Buy buttons allow you to present your products for sale right where people are. The only downside is that people on social media are not there to shop, which means that you have to catch their attention with native content first. According to Nielson, the average American spends some 60 hours per week on social media, so a good ad can reach a lot of people. Succeeding with social usually means lifestyle shoots to create interesting, beautiful, or genuinely captivating images rather than a traditional product display image, engaging with consumers, and using ads that show the product in use, not just on a shelf. Buy buttons are in development on multiple social media sites.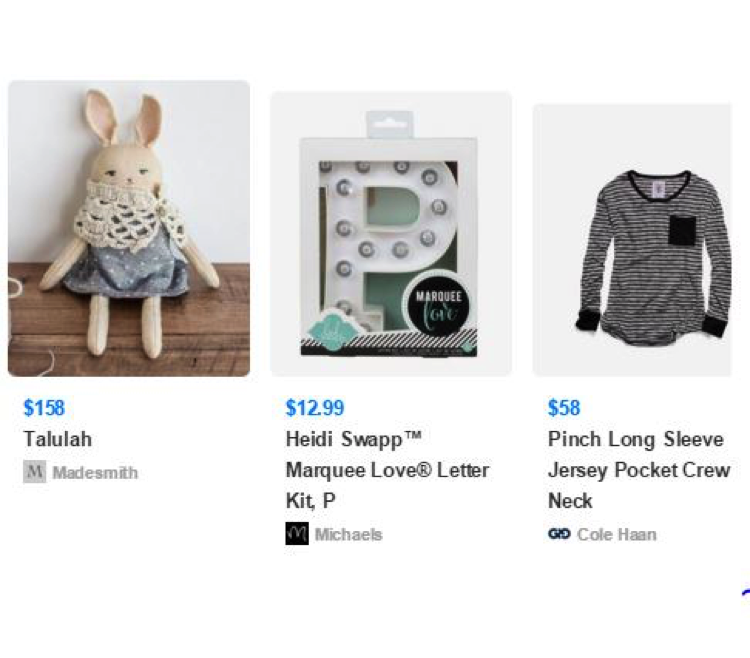 Pinterest - Pinterest offers two ways to sell products from their website, one with a backlink to your site from where the item was pinned, and, using Business Accounts, a 'Buy It' button. 'But It' buttons allow users to purchase your item without ever leaving Pinterest, using Apple Pay or Credit Card. Unfortunately, the feature is only available for iPhone and iPad for now, but the service is sure to expand. Importantly, you need large, professional quality lifestyle photos to appeal to customers on Pinterest. Even more importantly, if you have shareable content, people will actually share your ad with their followers at no extra cost to you.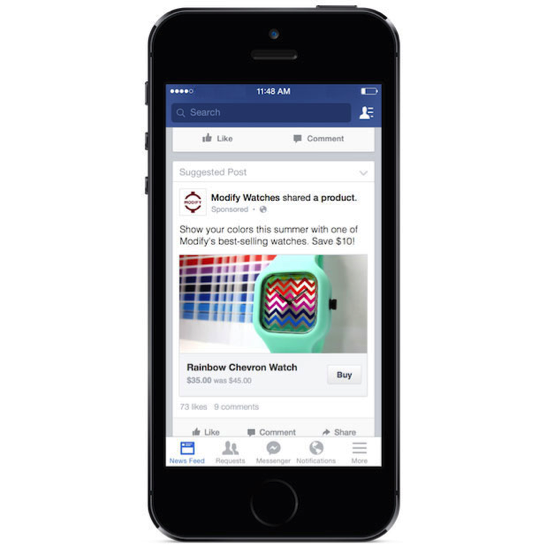 Facebook - Facebook shops have been available for a while, but the site's dynamic ads are relatively new. These ads allow you to use a photo, a text introduction, a price tag, and a Buy button, linking you to making the purchase. These posts are not available to everyone, as Facebook only started rolling the feature out in July of 2015, but if initial uses are successful, they will be available to everyone.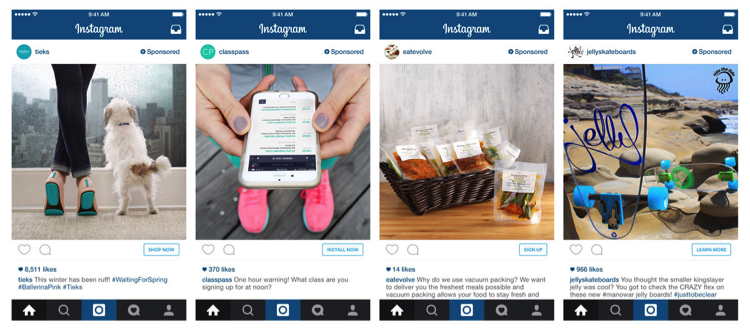 Instagram - Instagram's 'Shop Now' button has the potential to be one of the more valuable buy buttons available, because, like Pinterest, many people on the site are already looking at products through lifestyle and entertainment photos. Adding a 'Shop Now' button to native content allows users to click right through to a product purchase page rather than going to your home page via your profile, but again, content has to be native, or appealing to Instagram users, in order to be successful. It's also clearly marked as sponsored content.
Alternate Product Ad Options - There are a number of stores offering product ads, and some of them are just as large, or larger than Amazon ads. While you shouldn't jump right into one, you can explore your alternatives, and A/B test the same ads on different networks to choose the best alternative for your needs.
Google - Most people already have a Google AdWords accounts, which is all you need to set up Product Listing Ads. Once you send Google your product data using Merchant Center, they target your ads for you, and allow you to select search terms, demographic, and area. Google Product Listing Ads show up in Google Search, Google Shopping results, and on Google Ad Partner websites (like Amazon), which makes Amazon Adwords a worthwhile investment. It's also CPC, so you'll pay when people click on the ad, not based on views.
eBay - eBay's Product Ads are part of the eBay Commerce Network, which includes Shopping.com, and reaches about 200 million people per month. Product Ads are displayed on eBay.com, similarly to Amazon ads, at the bottom or sides of product searches, but not on product display pages.
Facebook - Facebook's Dynamic Product Ads are one of the most versatile and adjustable product ads currently available, as you can add links, 'Buy' buttons, and multiple photos depending on your needs and what you want to pay for. With the same PPC payment module, and the ability to target your audience based on age, location, and interests, it's also a little more adjustable than most other types of ads.
Bing Shopping Campaigns - Bing isn't really well known as the largest or biggest or best of anything, but they do have a 33% market share in the U.S.. Bing is also the default search engine for iOS and Amazon Kindle users, which means that you can target to Amazon's largest shopping base using Bing, as well as iOS users. Bing's Shopping Campaigns is also easy to use, and will import your Google ad data. According to CPC's Comparison Shopping Report Q2 2014, Bing actually has a higher conversion rate than Amazon Product Ads, at about 2.81%, vs. Amazon's own 2.60%.
Leaving Amazon Product Ads is a big step, especially if you've been using the ads for years. While it may be a shock that Amazon is moving away from product ads, it makes sense, considering that the service basically directs sales off of Amazon's website. Luckily, there are plenty of other alternatives with similar reach, and similar consumers, so you can direct your marketing efforts elsewhere. When combined with looking into new marketing channels like email and social media, you could even profit by changing up your marketing investments.
Want to know how well your ads are working? Use Skubana's analytics to determine which of your advertising channels are driving sales, so you can streamline your marketing efforts to increase ROI. By watching your revenue sources, you can make smart decisions regarding your marketing budget, and move your money where it's doing the most good.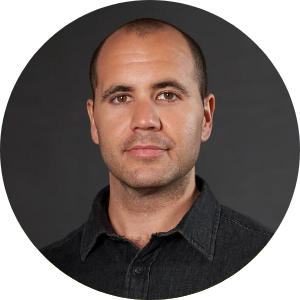 Written By
Chad Rubin
Chad Rubin is the co-founder and chief executive officer of Skubana, a multichannel e-commerce software the enables brands to unlock growth by unifying their back-office operations.