Detox your Inventory: Build and Maintain Profitability in Your Business
Maintaining the best products and level of inventory to match your customers' ever-changing needs is one of the hardest processes to manage as an e-commerce business owner. We'll take you through how to manage e-commerce inventory, from selecting the correct products in the first place, to how to deal with slow-moving ones.
If you get this "wrong," you no longer have the flexibility to adjust to your customers' most current needs, making your business irrelevant and uninteresting to current and potential customers. But, if you get this right, you're quickly turning your inventory investment into revenue and profits.
So, how do you get it right?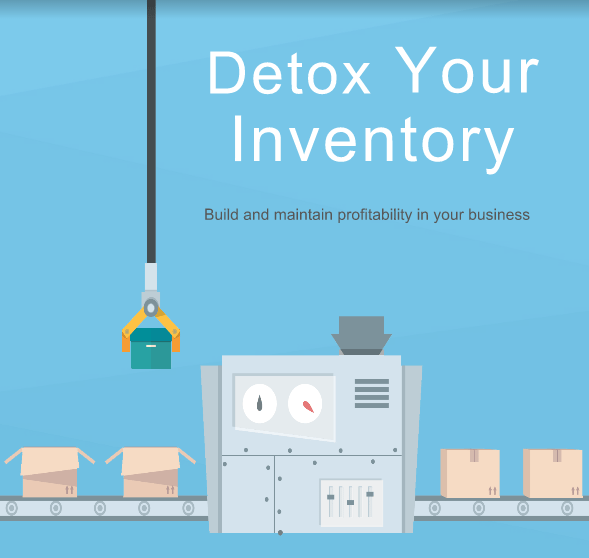 1. Analyze your Inventory
On the warehouse floor, it's common to hear discussions about:
"Where are we overstocked or backordered?"
"What's not moving fast enough?"
"When is the next shipment arriving?"
Unfortunately, all too often, a disproportionate amount of time is focused on ordering products, and then fulfilling customer orders. Not enough time is spent asking and answering the tough questions about which products are actually profitable and which are not.
Most organizations have some sense of their products' profitability by taking a look at the average selling price, wholesale price, and inbound/outbound shipping costs.
Often overlooked are the bigger picture costs, including overhead, wiring/customs, and any costs related to processing returned orders. These overlooked costs don't take long to add up.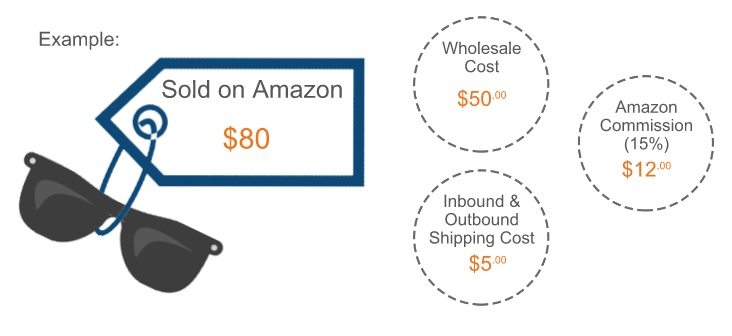 This product costs $67.00 to sell on Amazon in total, leaving $13.00 profit or a 23.6% margin on inventory. However, to calculate the most accurate profitability, allocate your overhead per order and then add returns-related costs, since customers rarely returning products in new condition and packaging.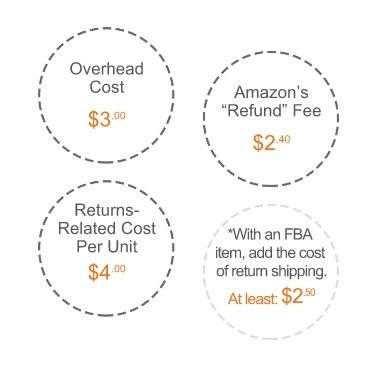 For this product, you have a 20% return rate with a 40% loss of the selling price. Since the item sold on Amazon, include the 20% "return fee" charged from the original commission.
With the overlooked costs of $9.40, your profit of $13.00 has fallen to $3.60, a drop to a mere 6.5% margin on inventory investment.
2. Facing Reality
Hopefully you've now recovered from your initial shock. Let's be frank; you probably aren't making anywhere near as much as you thought.
Using the data you derive from a regularly updated profit analysis of your entire catalog, you can make better decisions on:
Products to carry at all times.
Products that require regular review to make sure they still warrant inclusion in your catalog.
Now that you have an accurate understanding of your profitability by SKU, you can make better decisions on products to carry and understand how much profit forgo if you stock-out of key products.
While it is important to know your "lead-time," cost of "delivery" to your warehouse, and "days on hand," you should be base your inventory management decisions on profitability numbers that focus your business on making money for yourself, rather than the marketplace charging you for the sale.
Assume at least 20% of your inventory will cost you money to sell. Identify which those products are, and eliminate them. Instead, focus your time, effort, and capital on products that consistently make you money.
3. Manage Slow Moving Inventory
Now that you've got a clear understanding of your profitability by SKU, what to do with all of the not-so-hot SKUs that you let pile up before you figured out you never wanted those items in the first place?
Slow-moving inventory has a negative business impact on your business in several ways:
Incurring storage fees
Capital tied up in inventory, foregoing better uses for that capital.
Products irrelevant or obsolete
Older Products Cause High Return Rates in Ecommerce & Retail (Expired, Old Packaging, Worn)
What are some reasons slow-moving products aren't selling?
Low Discovery Opportunities: Customers can't find your product
Confusing or irrelevant Product description and details
Lack of competitive pricing
Seller Recognition and Feedback
Low Demand
If you're selling on a site like Amazon, there is a lot of data that you rule out some of these reasons.
Seller Central offers reports to show you:
Product detail page data shown to customers (Title, bullet points, and product description).
Meta-data used to classify the product (Item Specific Keywords, and generic keywords).
Price comparison between you and your competitors.
If a customer is unwilling to buy due to unfamiliarity with the seller, enroll the product in Amazon's Fulfillment by Amazon program. Then, your item is backed by Amazon's generous return policy and customer support, easing the customer's decision to purchase, and allowing them to bypass the seller's own return and support programs.
Finally, you can look at the Seller Rank on any product detail page on Amazon to see how often customers are buying that product.
If the seller rank is a large number, it's not a popular product today (tools like FBA Toolkit help you to gauge how the seller rank converts into actual sales units sold by week or month).
4. Move your Slow-Moving Inventory
So let's say you've looked at the data, and it turns out that it's time to get rid of the slow-moving inventory because the product just isn't interesting to customers today. Possible solutions include:
Cut Your Price: Customers love deals, and often forgo their option for a less expensive alternative. Show list price so visitors can see the noticable discount.
Run a Promotion: Increase your visibility and traffic. Set up an ad campaign, paying for traffic to the product detail page.
Return Product to Supplier: Negotiate return terms in advance of placing orders with the supplier.
For Amazon Local: Use Deal Sites to Liquidate Stock
For Amazon's Vendor Central program, sell B2B: You may not get back 100% of your investment, but you can unload bulk inventory.
Host a Giveaway or Donate to Charity: You may be eligible for tax credits for your business.
List in existing ASINs your products applicable to sell in.
Bundles & Kits: Help drive more conversions of the slower moving product and offset profits.
Toss Away: Not ideal but you can clear the warehouse space for better selling products.
5. Avoid Slow Moving Inventory
While there are a lot of approaches for getting rid of slow-moving inventory, it is just as important to evaluate how to avoid ending up with it in the first place.
Are you communicating regularly with your suppliers? Establish a relationship to find out about new products to make strategic inventory management decisions.
Find out when new models are coming, models that will replace what you're currently offering – to deduct which units you want to clear through before the new models arrive.
Are you able to return products to suppliers? Try to pre-negotiate terms with your suppliers for returning.
If you can get a supplier to take back some or all unsold product, that buffer helps you to manage changing customer demands.
Are you making strategic closeout buys? Many sellers purchase closeout products in small quantities not realizing that a competitor who has bought up the rest, is now undercutting the price.
Too many sellers find themselves with slow-moving inventory because they didn't buy up all the units of a specific SKU in a closeout deal – then a competitor who bought up the rest, undercut the price, and left the seller with product that didn't sell.
Do you have a system in place to allow you see compared monthly sales by SKU? Use inventory, order, shipping & analytics software to track details, allowing you to take SKU-level action quickly and decisively when customer demand turns south.
If you are measuring demand regularly and identify a downturn in demand quickly, it's easier to sell off inventory at a higher recovery rate than discovering the problem months too late. While historical sales numbers aren't perfect forecasters or predictors of future demand, they are usually a lot better than discovering months of unsold inventory sitting in your warehouse.
Bottom Line
You need to manage your inventory across ALL your channels and marketplace. If you have a standardized view of which of your products are selling (and which aren't), and you know where you profits are coming from (and where they aren't), you are well ahead than most sellers today.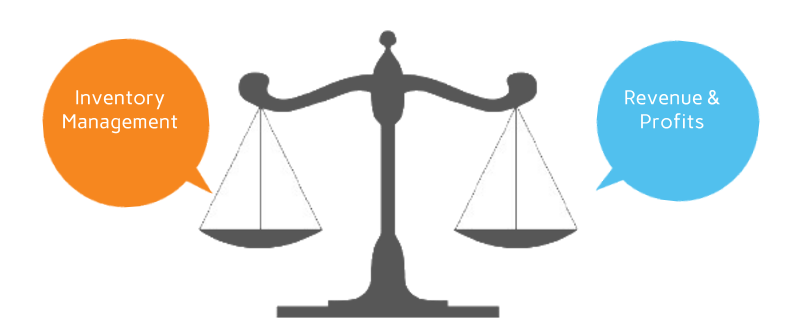 Make data-driven decisions to build and maintain profitability in your business, and keep a sharp eye on your customers, inventory, and orders to make the necessary adjustments and stay on target. Make quick and precise adjustments to grow, and allocate capital to your profitable inventory.
To keep your e-commerce business running smoothly, contact us at info@skubana.com, or visit www.skubana.com.
Learn more in an eBook from 4 key players in the e-commerce industry
Interested in learning more about launching, managing, and analyzing products on Amazon? We've partnered with CPC Strategy, Guided Imports, and Jungle Scout to bring you The Amazon Seller's Guide to Product Launches.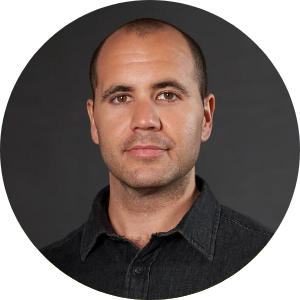 Written By
Chad Rubin
Chad Rubin is the co-founder and chief executive officer of Skubana, a multichannel e-commerce software the enables brands to unlock growth by unifying their back-office operations.