Release Notes - March 2016, Part 2
March 11, 2016
1

min read
✔

Batch Vendor Product Import
Importing all of your vendor products has never been easier. And, it can be done in a SINGLE spreadsheet! The days of multiple spreadsheets to handle each vendor are over. Implement all of your vendor products in a simple and easy manner through the Products section of Skubana by identifying each product with your respected vendor's name!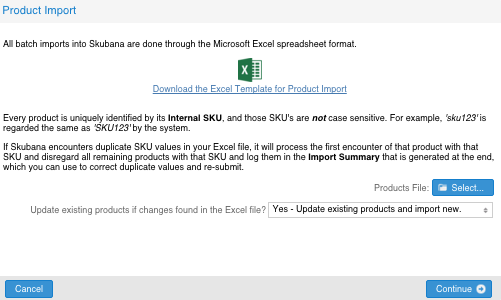 ✔

Default Vendor Cost Per Product
Implementing your vendor costs per SKU, will allow you to see your profitsright away. Knowing your costs & actual profits is the HOLY GRAIL of e-commerce. Simply click a SKU, and fill in the appropriate cost for accurate analytics allowing you to make smarter decisions about your products.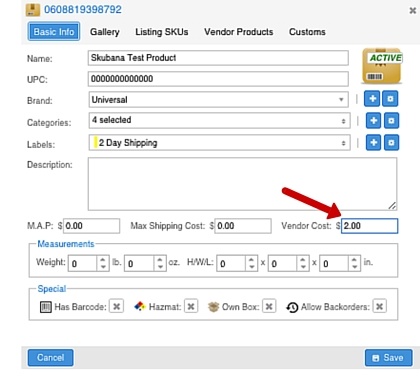 Lastly, your import spreadsheet can easily identify which products do not have vendor costs or vendor SKUs on the product grid. Making it easier to identify, which products you need to update. This is crucial that you update this information in your product import in order to maximize your ROI with Skubana's analytics.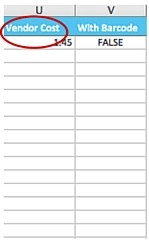 ✔

Why Are Costs So Important?
Skubana's own CEO, Chad Rubin recently spoke at Brooklyn Brewery discussing unprofitable listings, SKUs and how sellers can save $1000's a month by understanding their profits on a surgical level. There's no need to guess anymore when it comes to your profits. Check it out: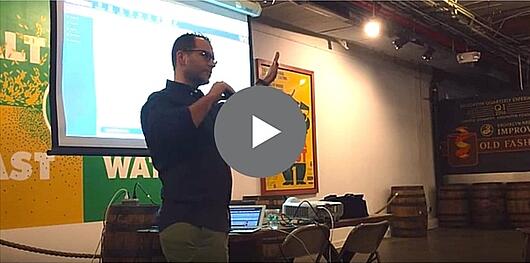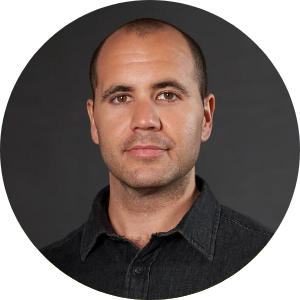 Written By
Chad Rubin
Chad Rubin is the co-founder and chief executive officer of Skubana, a multichannel e-commerce software the enables brands to unlock growth by unifying their back-office operations.