Nugget Friday (1/19/18)
Here's the deal, if you signup for our newsletter you'll get a weekly dose of "5-Nugget Friday" - it's our way of sharing VALUE right before the weekend. If you have missed prior ones we have released in the past be sure to checkout our blog and catchup on all the gold nuggets you have missed!
What we're hearing —
Amazon has privately launched Amazon FBA Onsite. Invite only very selective —- Amazon "warehouse experts" come in and "optimize" your warehouse.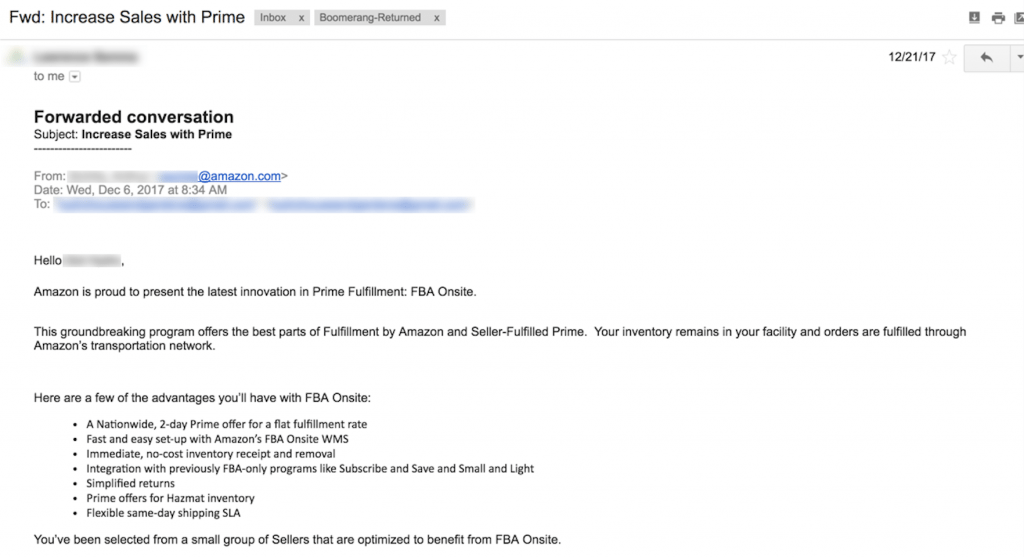 Essentially, Amazon is taking merchant fulfilled warehouses and turning them into fulfillment centers (working for them). We've heard the shipping rates are insanely low. A seller who gets chosen does get the blue prime badge and buyers can't tell. Category managers are hand picking accounts based off of various metrics; longevity of the account, performance based performance, dominant category & current FBA vs FBM values.
Most popular slide from our webinar —
This is a FANTASTIC slide from Skubana co-founder Chad Rubin (LinkedIn) that covers every tool he uses to run and automate his e-commerce business. In case you've missed it, this is the key to scaling your business with minimal oversight. If you're building your foundation or want a plug-and-play operation, this is worth your time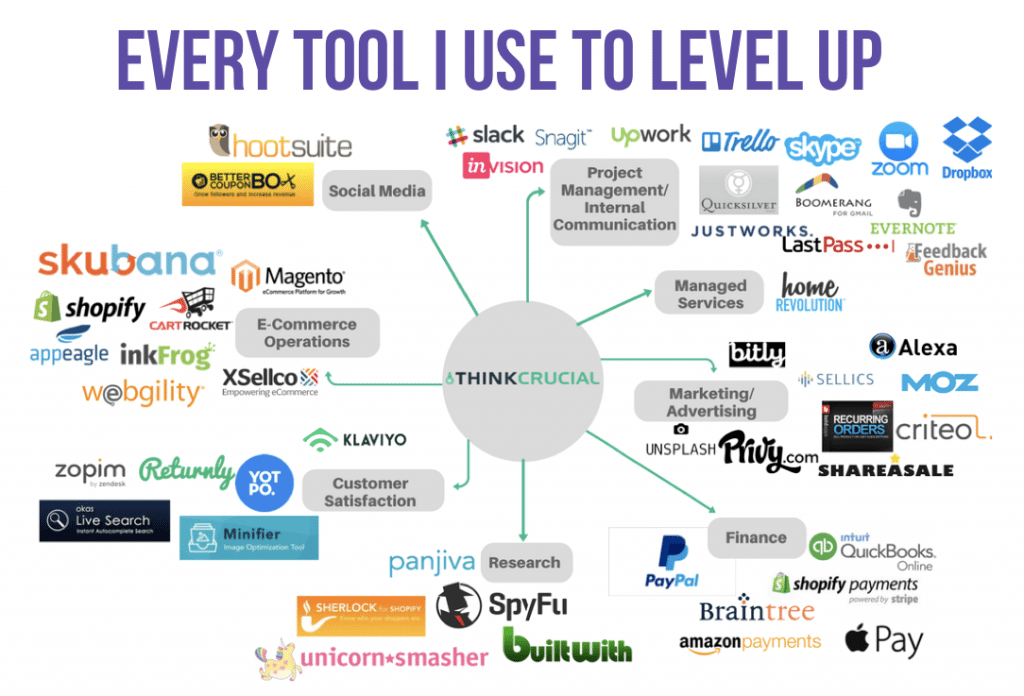 What we're reading —
AdWords advertisers can use phone numbers & addresses for Google Customer Match targeting. Google launches lookalike campaigns (and they look a lot like Facebook). We expect Facebook to continue to take ad budget market share from Google. Right now, data is power and Facebook certainly has more data points on people than Google. What happens when Google and Facebook know more about you than you know about yourself?
Extreme quote we're pondering—
"We make people feel bad about themselves so that they'll buy our shit."- Maria Forleo
While this was meant to me an inditement, it got our wheels spinning on how our merchants can capitalize on consumers deep, dark fears and convey that in their product offerings to increase their conversion rate.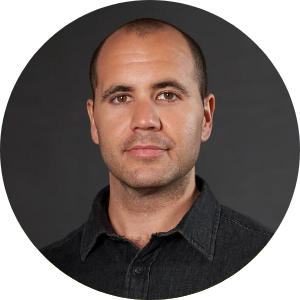 Written By
Chad Rubin
Chad Rubin is the co-founder and chief executive officer of Skubana, a multichannel e-commerce software the enables brands to unlock growth by unifying their back-office operations.