Nugget Friday (2/16/18)
March 14, 2018
2

min read
Here's the deal, if you signup for our newsletter you'll get a weekly dose of "Nugget Friday" - it's our way of sharing VALUE right before the weekend. If you have missed prior ones we have released in the past be sure to checkout our blog and catchup on all the gold nuggets you have missed!
What we're seeing —
We've long been fascinated by the Amazon review system. In a world oversaturated with fake reviews, Fakespot.com (an Amazon review analyzer) is refreshing. Besides having the ability to see specific ASINs *cough* competitor's ASINS, we checked out the "honor roll" which also includes a wall of shame for the fake reviews. Where do you rank?
App we're enjoying —
This saves Chad's e-commerce team *at least* five hours each week and prevents things from slipping through the cracks. Basecamp (project management software) unified all the siloed applications (trello / slack / drive / dropbox) into 1 system (think Skubana for project management). If you are looking for ways to make delegating things easier, cut down on lengthy back-and-forth email conversations - this is for you. Here's a screenshot of how Chad's e-commerce team is segmented on Basecamp.
What we're pondering —The most under appreciated aspect of e-commerce domination is the systemization of processes. Not every e-commerce company is so well run. How can you improve your processes? Many e-commerce merchants will be shuttering their doors in 2018 because their tech stack isn't modernized. Let technology be one of your competitive advantages. What can you automate and delegate?
What we're watching —
Check out these clever ways to dupe the Amazon reviews system. You can tell fake reviews when there's some obscure new Chinese product with a strange brand name, and it has 35 very short, almost identical reviews and a near-100% five-star rating. Not hard to spot. Will Amazon finally take action and do something about this?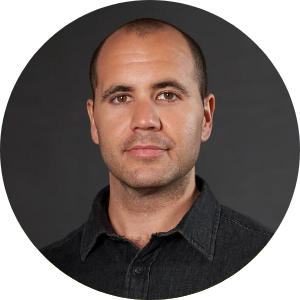 Written By
Chad Rubin
Chad Rubin is the co-founder and chief executive officer of Skubana, a multichannel e-commerce software the enables brands to unlock growth by unifying their back-office operations.