Nugget Friday (2/23/18)
March 15, 2018
2

min read
Here's the deal, if you signup for our newsletter you'll get a weekly dose of "Nugget Friday" - it's our way of sharing VALUE right before the weekend. If you have missed prior ones we have released in the past be sure to checkout our blog and catchup on all the gold nuggets you have missed!
What we're experimenting with —
Keywords in your Amazon canonical URL drive MAJOR keyword SEO juice within Google's organic search. Did you know you can influence your Amazon canonical URL? We ended up finding it most useful when creating your Amazon listing title to ALWAYS put your most important 5 keywords at the beginning. Then, put a hyphen ( - ) right after those strategic keywords — Amazon will take all your keywords before the hyphen directly in your Amazon product listing's canonical URL.
What advanced sellers are doing and enjoying—
If you are importing products into the USA, you are exposed. MAJOR nugget: Competitors can trace back to your factories so you need to BLOCK your competitors from seeing factories, containers and hide your bill of lading. Here's how you do it. Renew it every 2-years to protect yourself. Historical import data cannot be removed, unfortunately.
What we're thinking—
Most drop shippers fail. 90% of merchants we talk to have lost time and money trying to dropship. What if I told you that you can test the market & add thousands of SKUs with ZERO inventory risk - now we have your attention. We believe drop shipping is dead for NEW players, but advanced brands and retailers on Skubana can target untapped niches without all the old-school vendor kinks to work-out, add vendors rapidly, giving you the ability to test new products, add categories all while adding incremental revenue. Connect to our 12+ out-of-the-box dropship supplier network or add your own private supplier with Data Automation. We're talking API's, Custom PDFs, Email Parsing and even Faxed POs.
What we're up to —
This is an experiment. We have TONS of effective Standard Operating Procedures (SOPs) we use to run our Amazon business. Do you? If so, join our SOP club by filling out this form to TRADE and exchange SOPs to make your business THAT much more plug-n-play.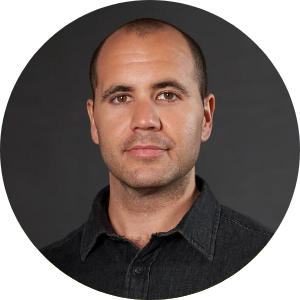 Written By
Chad Rubin
Chad Rubin is the co-founder and chief executive officer of Skubana, a multichannel e-commerce software the enables brands to unlock growth by unifying their back-office operations.